Oh my goodness this was so much fun. Nicole and I met through a friend and I have been dying to work with her after seeing her amazing photos. She is a truly talented photographer!! You must go check out her website Nicole Benitez Photography HERE.
Nicole contacted me to see if I would be interested on working on a house warming/Holiday party for her. And of course I said YES!! I enlisted Esmeralda of Sin-City Sweets to make cupcakes and cake pops and told her to make them UGLY. I laughed when I saw each of the cupcakes with the ugliest sweaters ever on them.
Nicole was so fun to work with because I had ideas of cotton candy coming out of these footed bowls with lights in them and she just let me go with it- though I think most people would have thought I was crazy.
Then the night before I had another thought that there should be a wreath that hung wrapped in Christmas lights and you all know how I feel about wreath projects. So before I headed down to her house, I did an emergency stop at Michaels!
I also had suggested that it would be fun to do eggnog shots with cute striped straws-Yum!
And of course I had to have candy jars in the main colors-red hots, black and white gummi penguins, and raspberry blue gummi bears.
And lastly Nicole made these herself!! Chocolate ornament lollipops from molds for Michaels. Totally adorable!!
Nicole thank you so much for letting me come "play" with you on this and stay tuned everyone for another party from the 2 of us next month- her twins birthday party!!
********And thank you to Courtney at Pizzazzerie for already doing an exclusive post on this party!! Are you a BN Fan on Facebook? If so you were able to catch this feature (and link) yesterday!!****************
Vendor Credits:
Party Styling/Paper Decorations: A Blissful Nest
Cupcakes/Cake Pops: Sin-City Sweets
Paper Straws: Fort & Field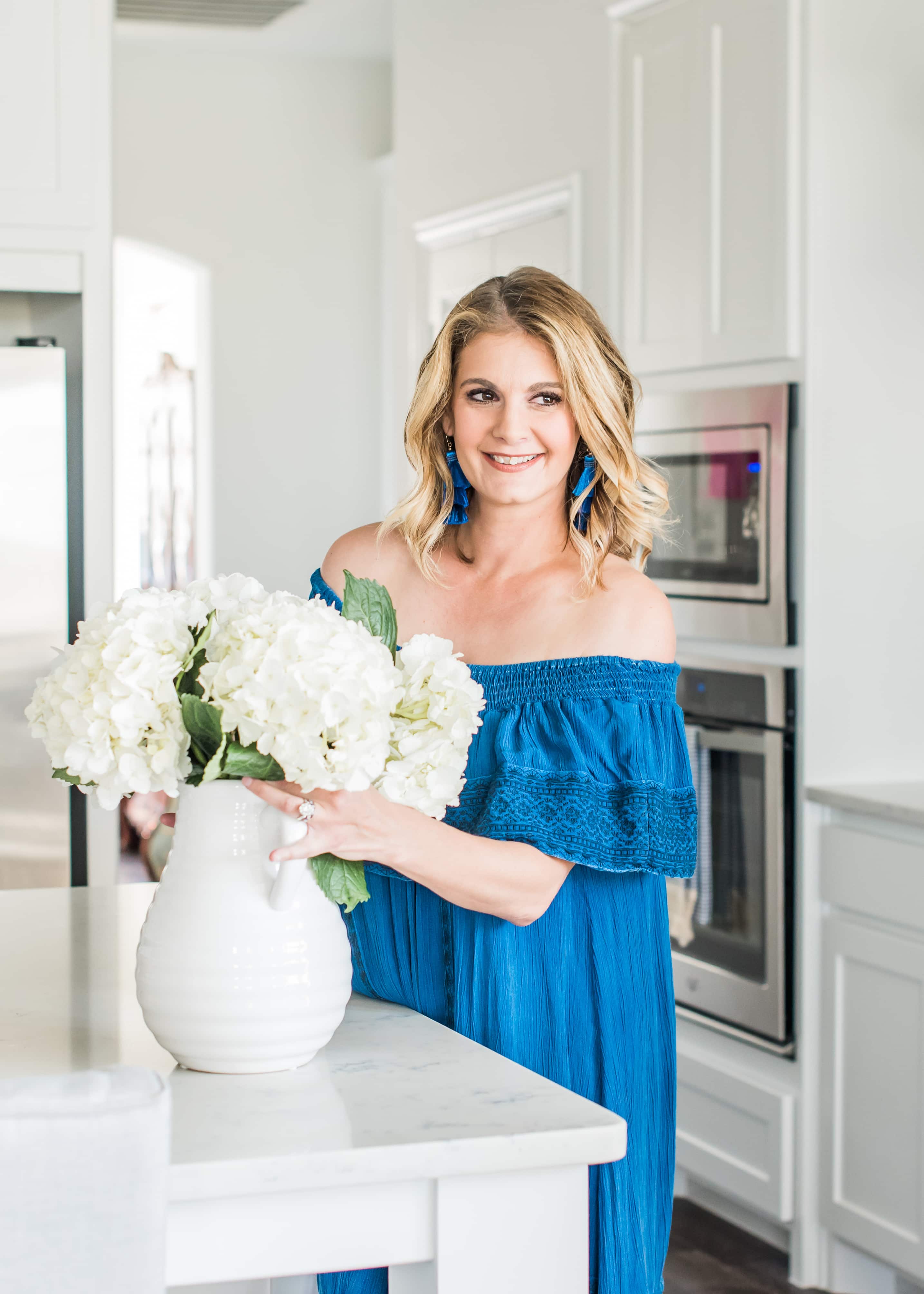 Rebekah Dempsey is the Creative Director, Stylist and Editor of A Blissful Nest. A site about everything for the home from stylish entertaining to fresh interiors. She has been in the interior design field for 15 years and loves to share tips, tricks and how to live a stylish and blissful life.