Valentines Pinning and Some Life Updates
I am so sad. This year I will not be doing my annual Valentines. I just could not get myself together with the busy first of the year we are having. I have barley been back 2 weeks from being gone for 5, I am gearing up for Operation Shower in a week, and . . . .we are selling our house. Yep you heard it here. They wanted to put it on the market immediately but I asked them to spare me (as I am sick- nasty yucky cold!) until I am back from San Diego. I mean I can not handle getting my house ready for people to be in it next Sunday and leave the same day for SD. Not happening. So when I come back from SD will be our first showing and well we'll see where that takes us. I have a feeling it will be awhile.
So I have succumbed to pinning for a creative outlet for Valentines this year and I will also be doing a craft project with Lauren's class. I have to come up with something for them to put their Valentines in. Maybe more on that once I figure out what I am doing. In the meantime here are some of my favorite ideas out there from my Pinterest board.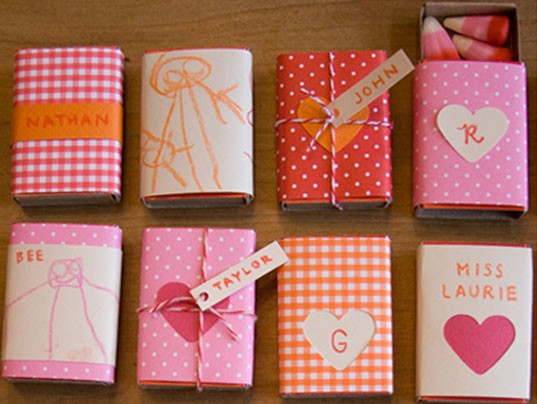 Image via
Pinterest
found via google
I adore these little match boxes wrapped in decorative paper and tied with twine. What a darling idea to deliver your own valentines.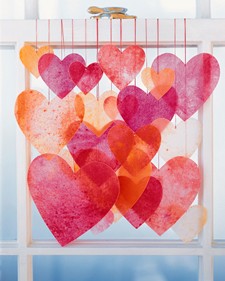 Image via
Pinterest
via
Martha Stewart
I would love to do a project like this with Lauren. Melted crayons and wax paper. Could be fun!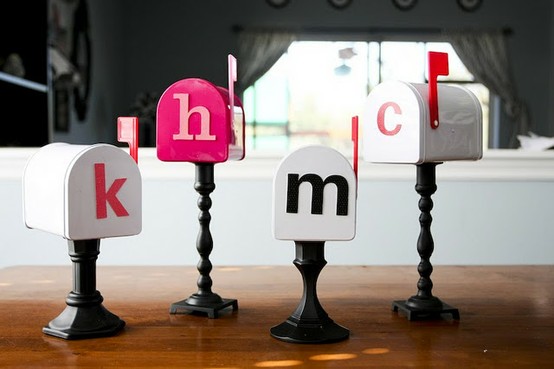 Image via
Pinterest
via
The Anderson Crew
I have some of these mailboxes left over from last years party. They are from Target and I believe I saw them again this year in the dollar bins. Super cute on these pedestals.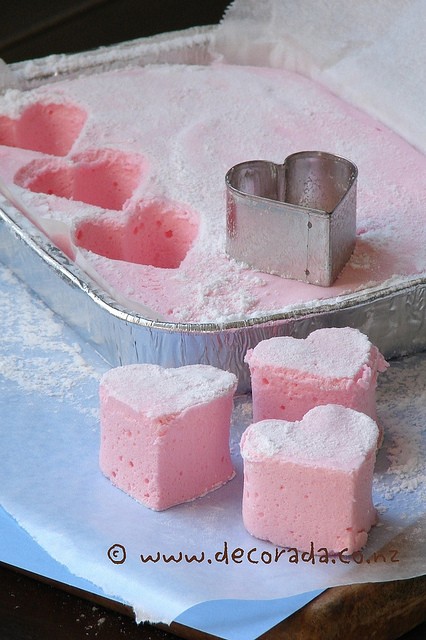 Image via
Pinterest
via
Flickr from Decorada
I posted these last week on our Facebook page. Oh how I want the time to make these and enjoy a cup of hot cocoa. They are the perfect shade of pink.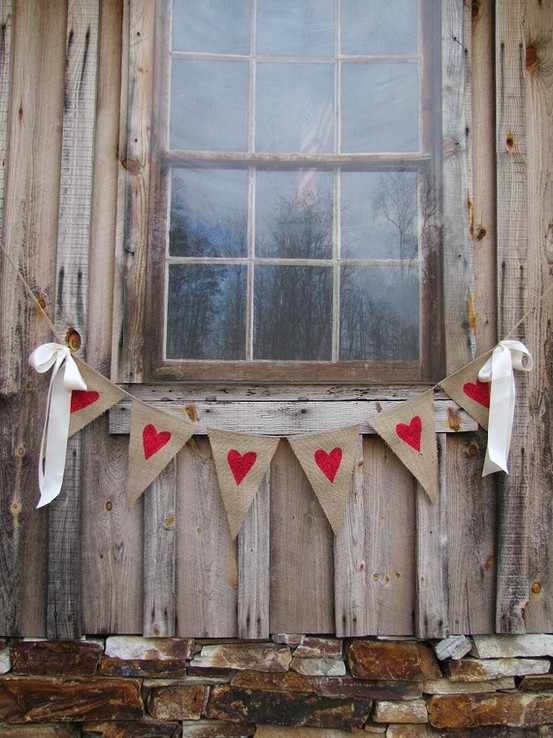 Image via
Pinterest
via
Funky Schique
Something else I have been wanting to try lately. I really want to make a burlap banner and hand paint it. Hmm . . .more on this maybe another time?