What I Wore: Black & White with Pops of Blush
It's time for another What I Wore post! I am by no means a model or even want to pretend to be. But I have always loved fashion and I love sharing my favorite items just like I do for interiors. One thing I do a lot is "get the look for less". There are key pieces for my home and my wardrobe that I will splurge on if I think they will be classic pieces I can use forever (so to speak) and ones that I just want to get the look for the trend but will switch it up sooner than it is worth spending more money for. I am sure you feel the same way which is why you read my blog, right?! So today's look is a look for less style. I do love to dress trendy and am loving the over the knee boots that are everywhere right now, but have you seen how much they are?!! Holy heart attack! Well, I found some for a steal and I'm showing you a classic black & white look with a pop of blush.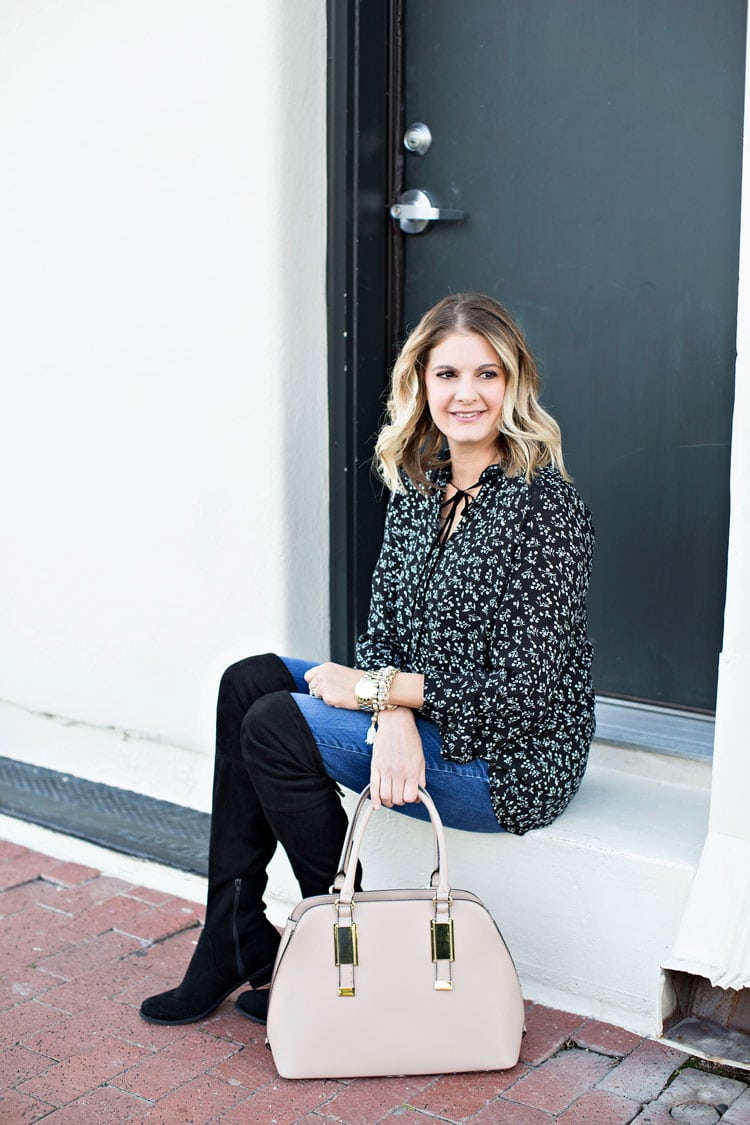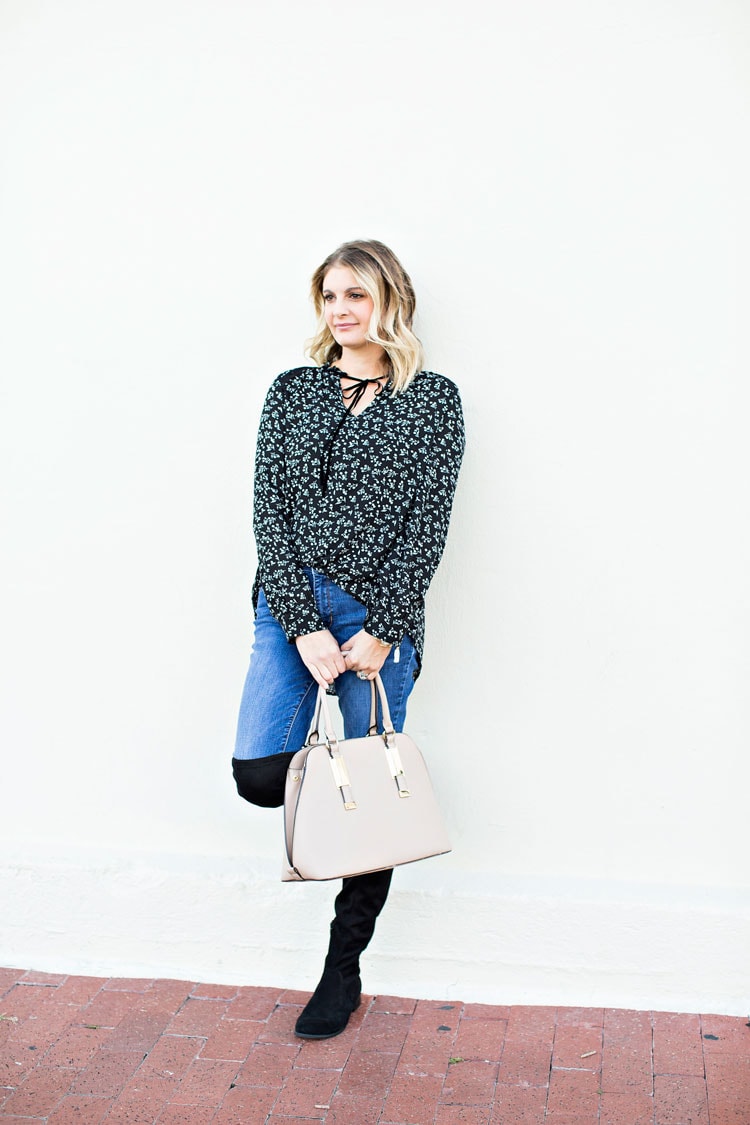 Being a mom on the go with a crazy wild 8 year old (who can relate?!), I can not be in heels everyday and I love that these boots are flat. I am also always in jeans. I tend to get stuck in my groove with my favorite brand and literally wear them out until they have holes.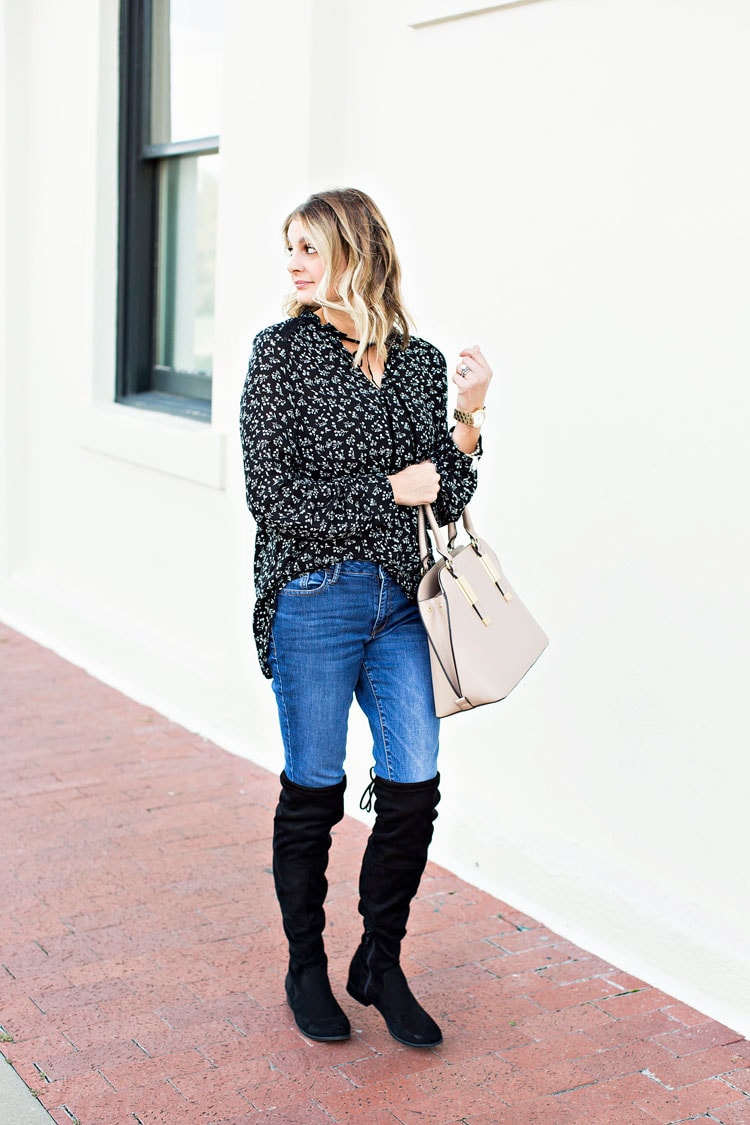 You really won't believe it but these boots are currently on sale for $19.99! How can you resist now?! You can snag them HERE.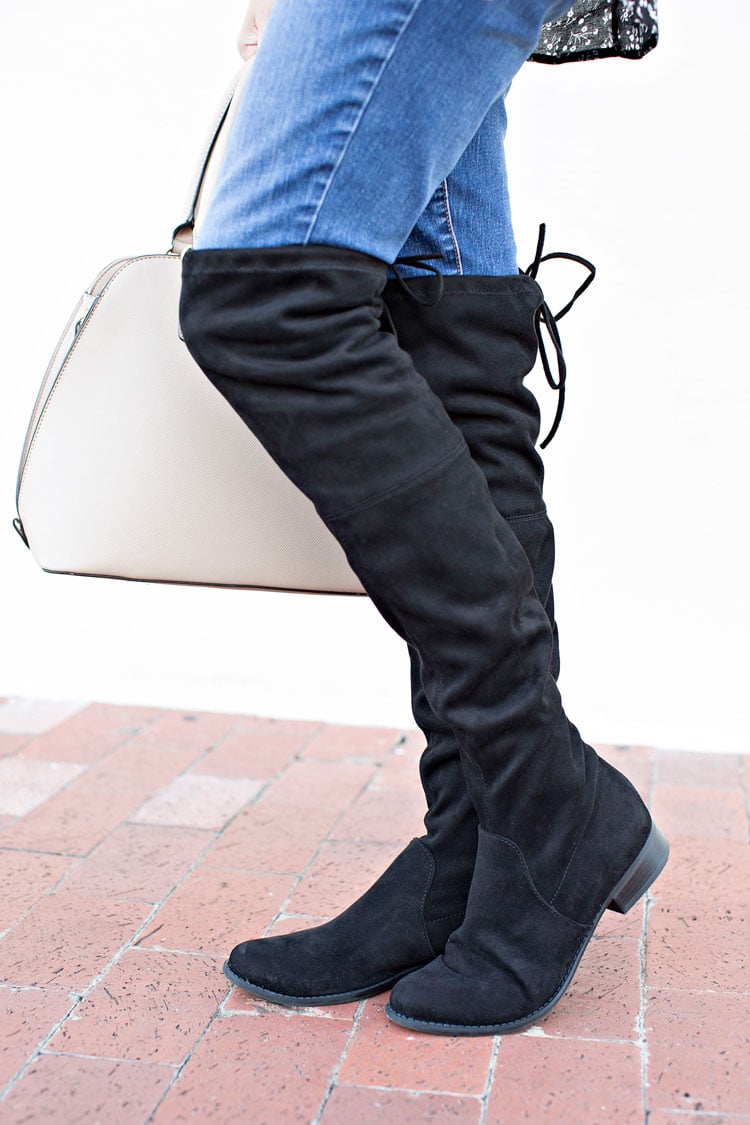 I love a good black and white top. It goes with everything. This one is sweet with a small pattern and has a little extra detail with the tie at the top. I love this one and this one that are similar. Mine is currently sold out but you can check HERE and see when it comes back in stock.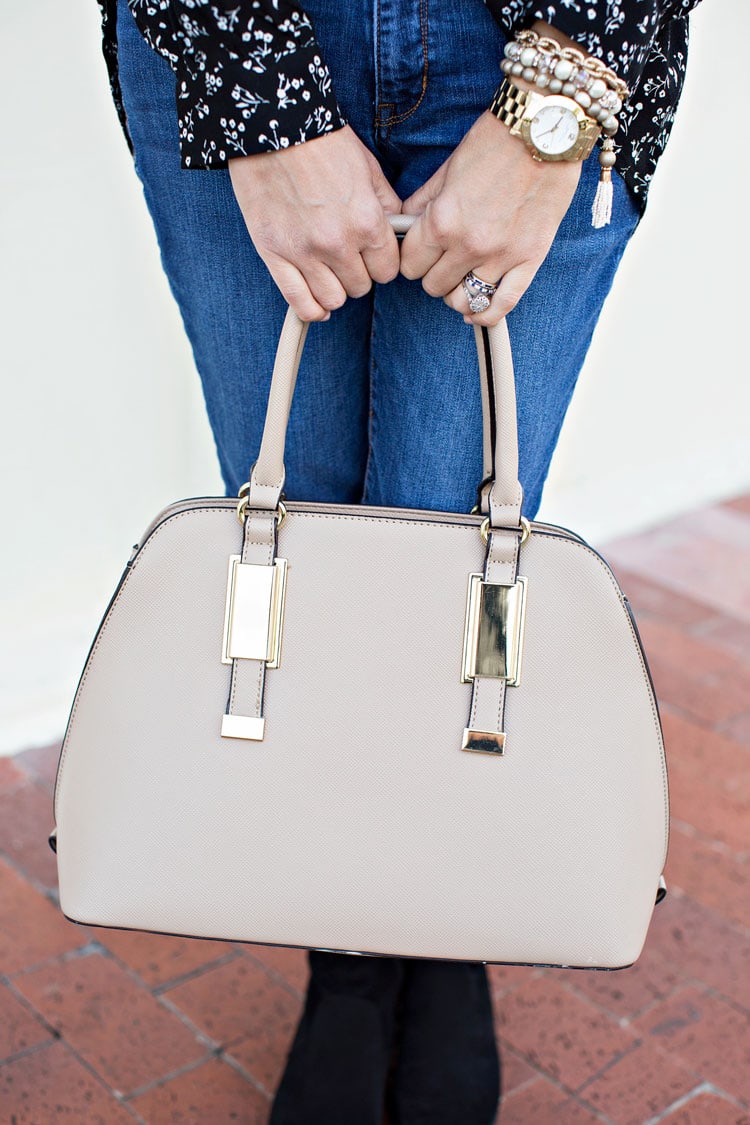 I LOVE the satchel handbag look. They are structured and have a classic line to them. I tend to use these bags when I am going out and on client meetings. BUT what I love about this one is there is a longer strap so you can sling it over your shoulder. Beauty and function. You gotta love that!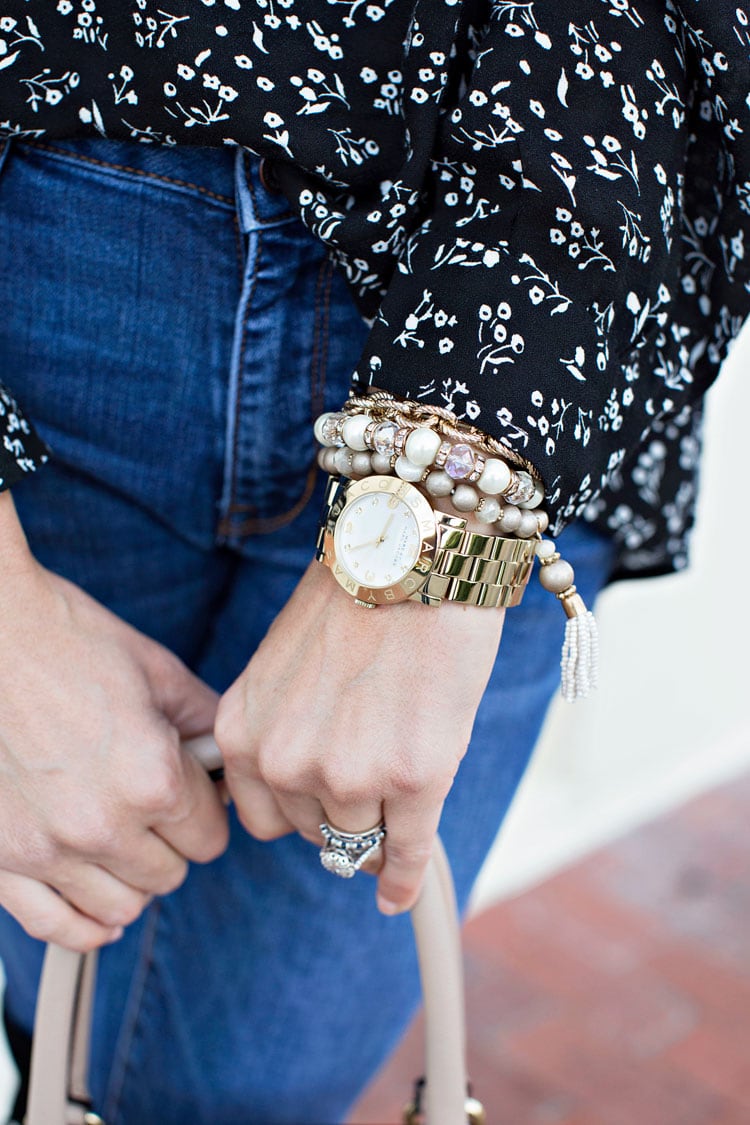 I wear this same stack of bracelets all . the . time. It took me a while to find my favorites and from time to time I add some like this to the mix but for the most part it is always the same. And yep, I wear these everyday with my watch. I love that chunky look.
Well friends, I hope I have inspired you to embrace one of the seasons current trends without breaking the bank. I promise to share more outfits like this too. Hope everyone is having a great weekend!

Black & White Blouse (similar and similar) | Dark Skinny Jeans | Black Over The Knee Boots | Blush Handbag (similar and similar) | Marc Jacobs Watch | Bracelet Stack with This added

***Photography by the amazing Megan Weaver.
SOME AFFILIATE LINKS WERE USED IN THIS POST AND I MAY MAKE A SMALL COMMISION IF YOU PURCHASE THROUGH THEM. THANK YOU AS ALWAYS FOR SUPPORTING THIS BLOG!