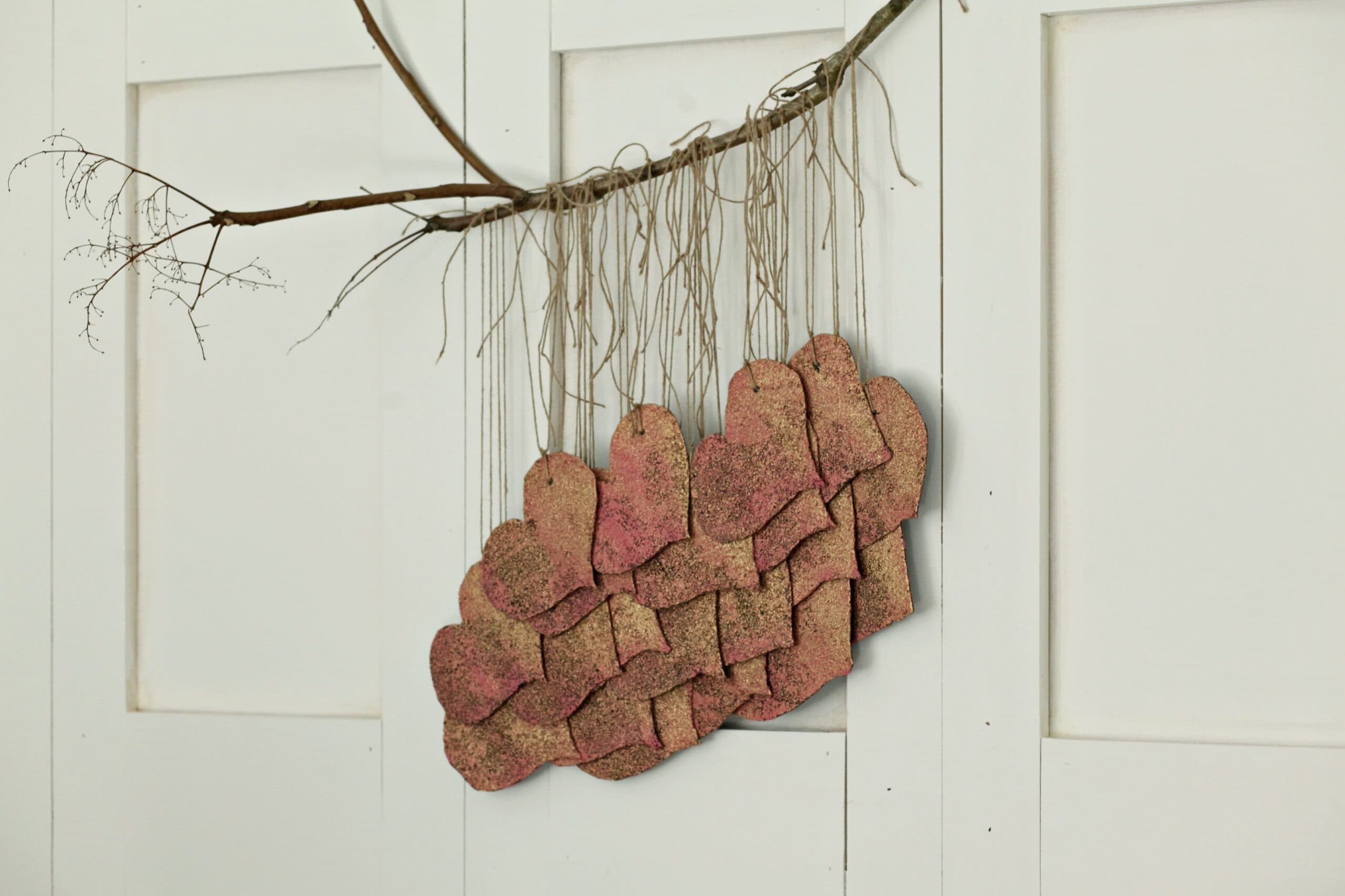 Once upon a time………..no but really. Many years ago, and I do mean many, around 25 years to be exact, I made the most gorgeous hand made Angel Wing Christmas ornaments out of Roofing Shingles. It was so long ago, Pinterest didn't exist, Facebook did not exist, and I had no access to internet at that point, though it may have existed. We read magazines, books, and the Newspaper. Ha Ha I found this idea in one of them. Ok I can just see your face right about now, ' did she say roofing shingles?' Yes, think about the lovely glistening, texture, of a shingle. All that is really missing is a pretty shape and some color. But you are not alone, when I asked my husband to dig a box of shingles out of the garage, he just looked at me, and said nothing. Can you picture it. This time I plan to make a wall hanging, since they are all the rage right now, this won't exactly be the Boho Chic style, so lets call it, Whimsical-Boho Chic.
Whimsical Boho Hearts Wall Hanging
Supplies: 
All of these things are probably in your home now!
3 to 4 shingles
sharp scissors – I used kitchen shears
a piece of chalk
a hammer and a screwdriver-or something to make a hole
ribbon or twine of your choice
a large stick
paint of your choosing
COST- $0 dollars
Here is what I mean by a roofing shingle.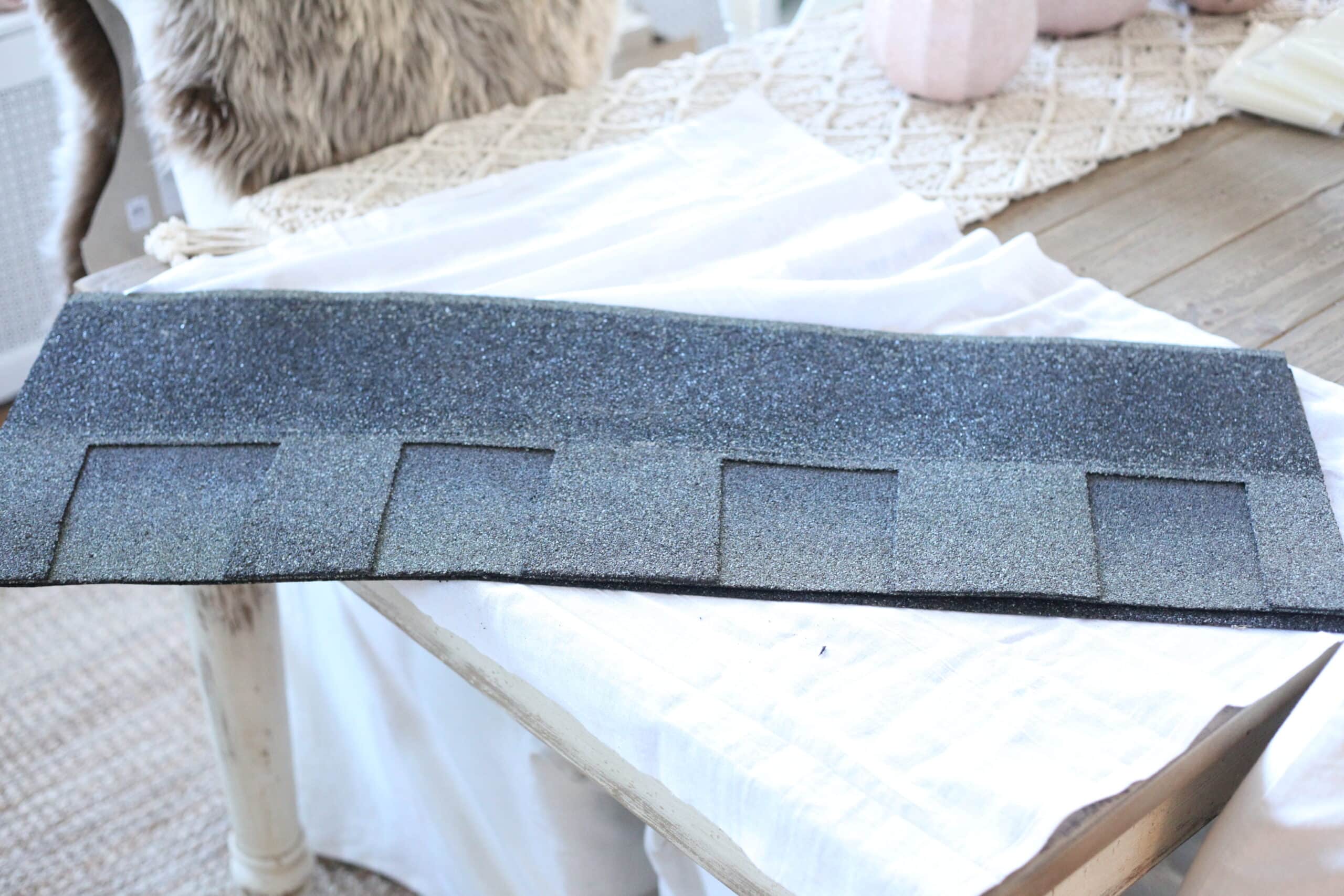 Directions:
I will only be using the top part, not the layered part because it is too thick. Simple separate the top from the bottom with a sharp scissors. Then cut the long piece into smaller workable pieces the size you want. Using a piece of chalk, draw the desired shape on your shingle, and then cut them out and pile them up. I cut out around 21 hearts.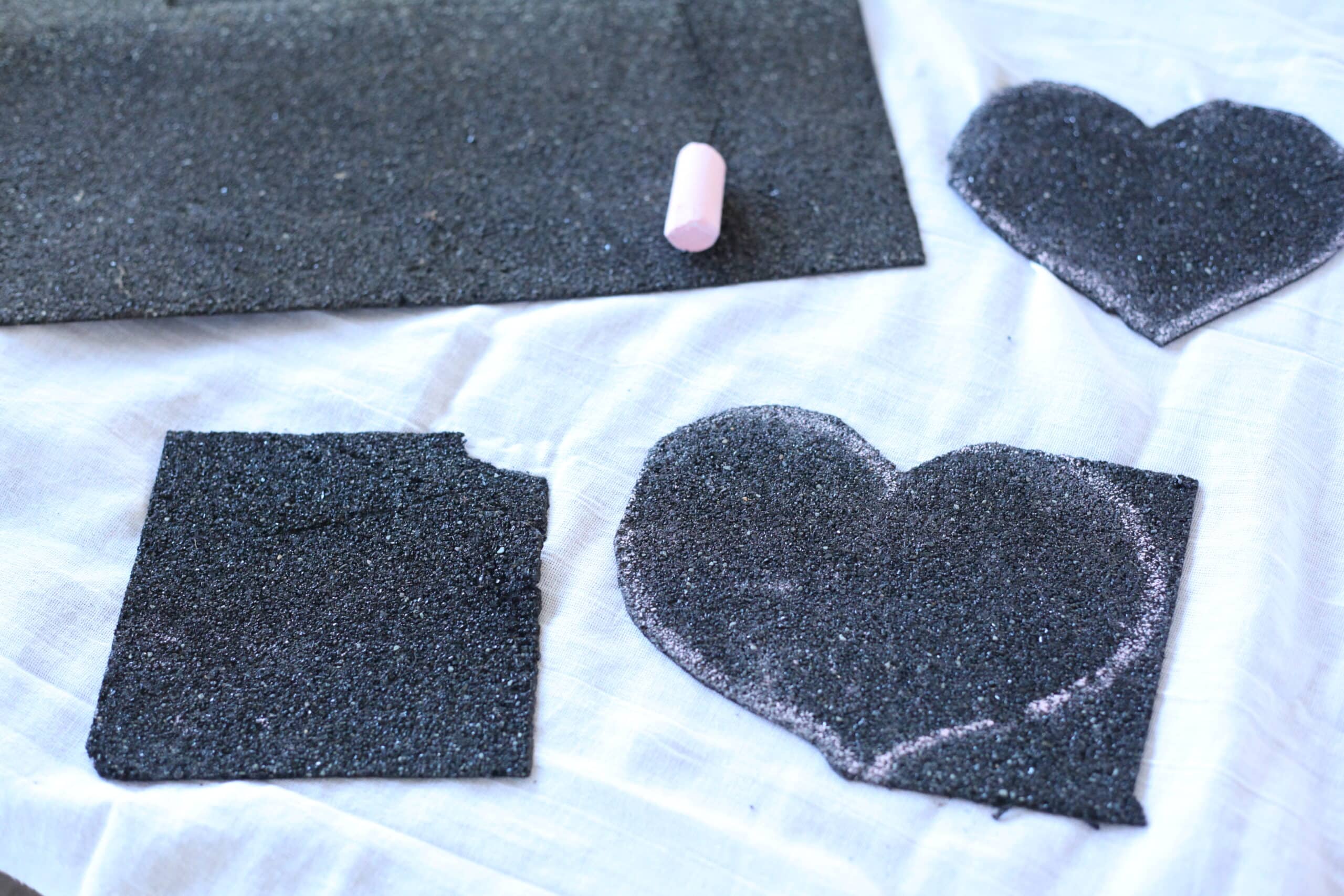 Next I laid mine out on the basement floor and painted them with leftover pink paint from a stencil job I did. Once they dried, I then held a screwdriver on the shingle and hammered it gently to make a hole, that I would thread a ribbon through. Once I brought them back upstairs I lightly brushed on some gold gilding wax to tone down the pink and give the heart an elevated look. I didn't want it look like a craft, but more a DIY. You can see the gold gild made a huge difference in the tone of the color.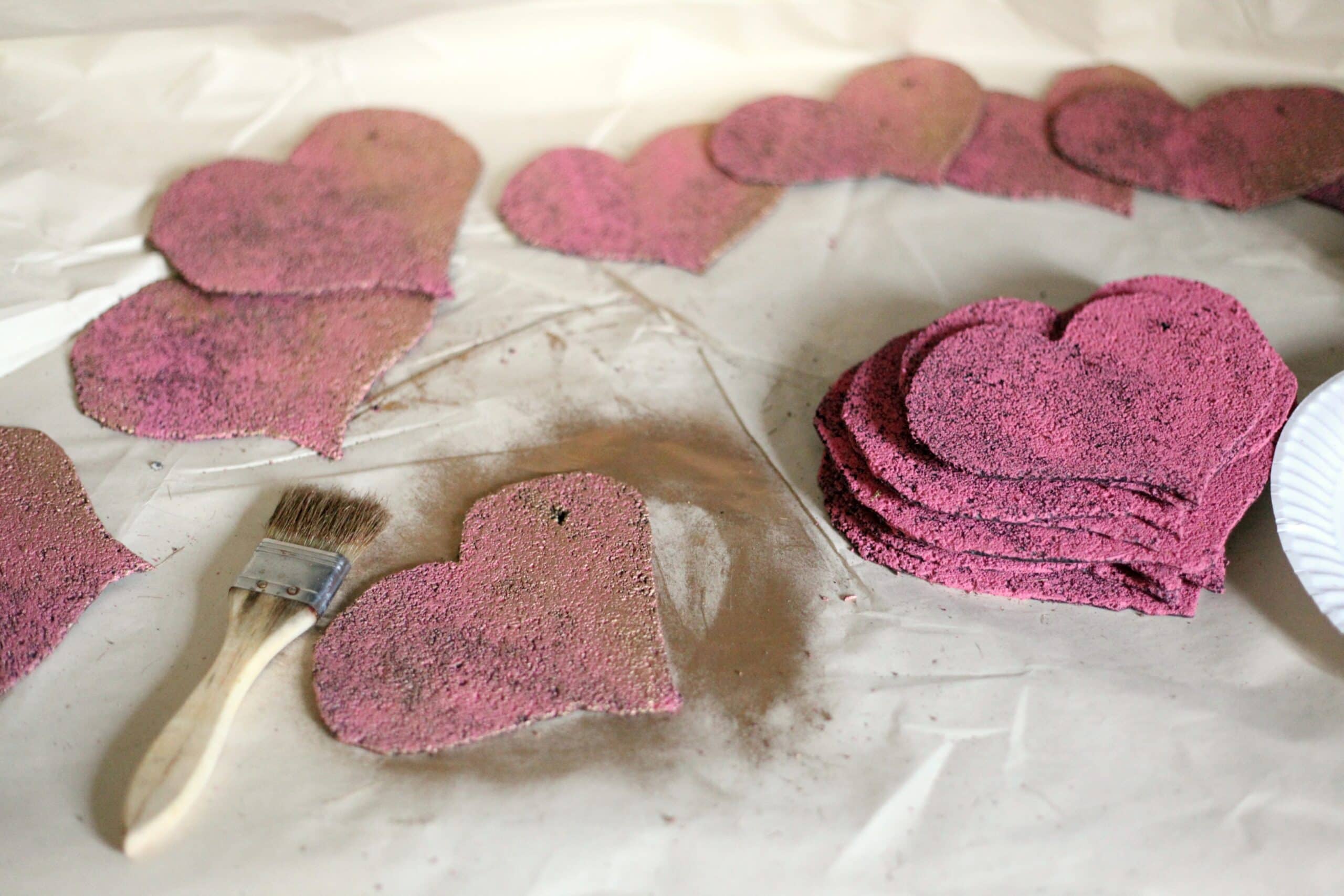 Then I simple pushed the twine through the hole using a skewer, but you could use a large needle, or anything pointy. I choose several sticks that I cut from my daughters yard. I decided on this one with the old, dried up, blooms, I love the look. Then I simple tied them on to the stick one at a time, spacing them as I desired.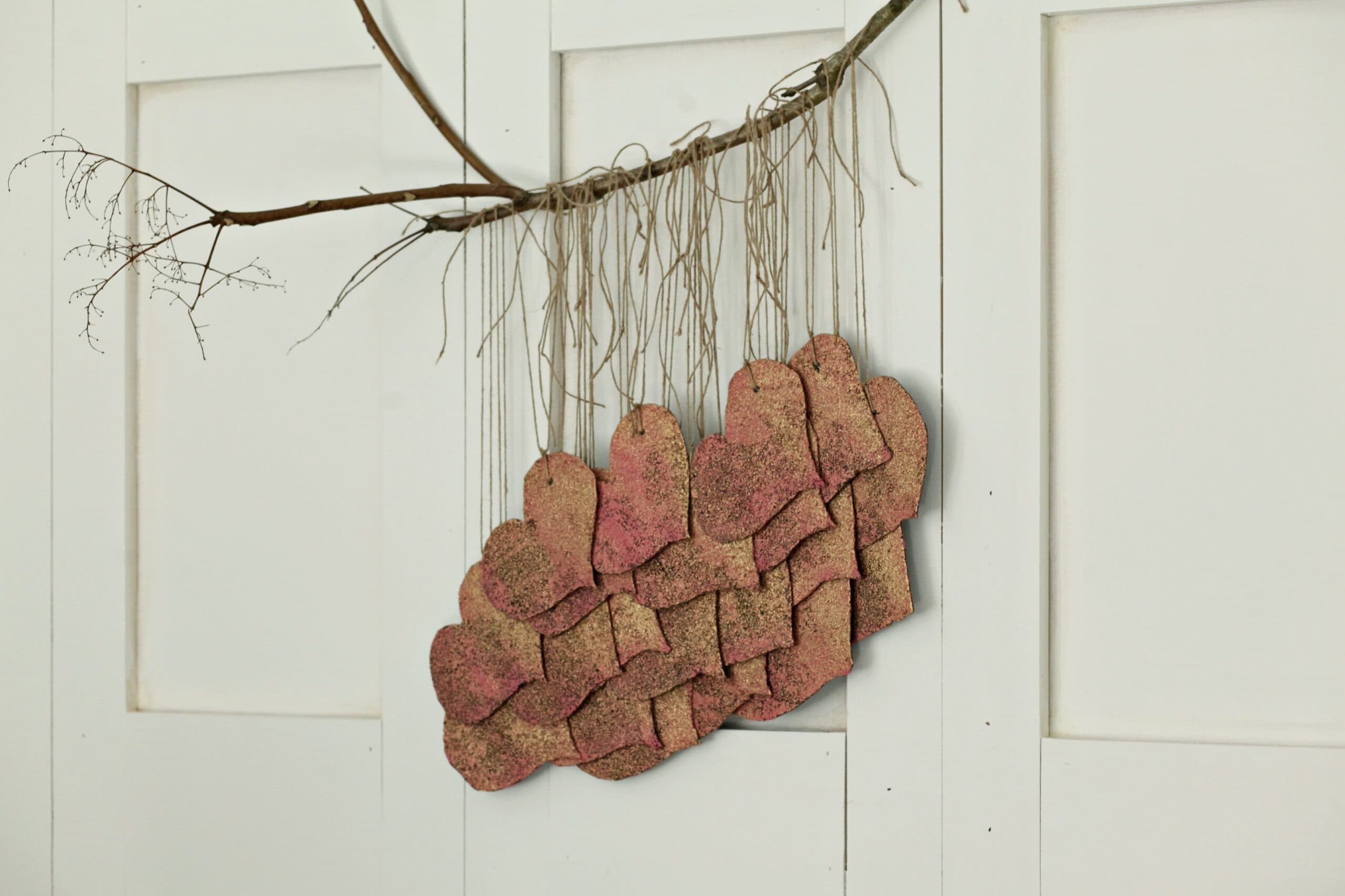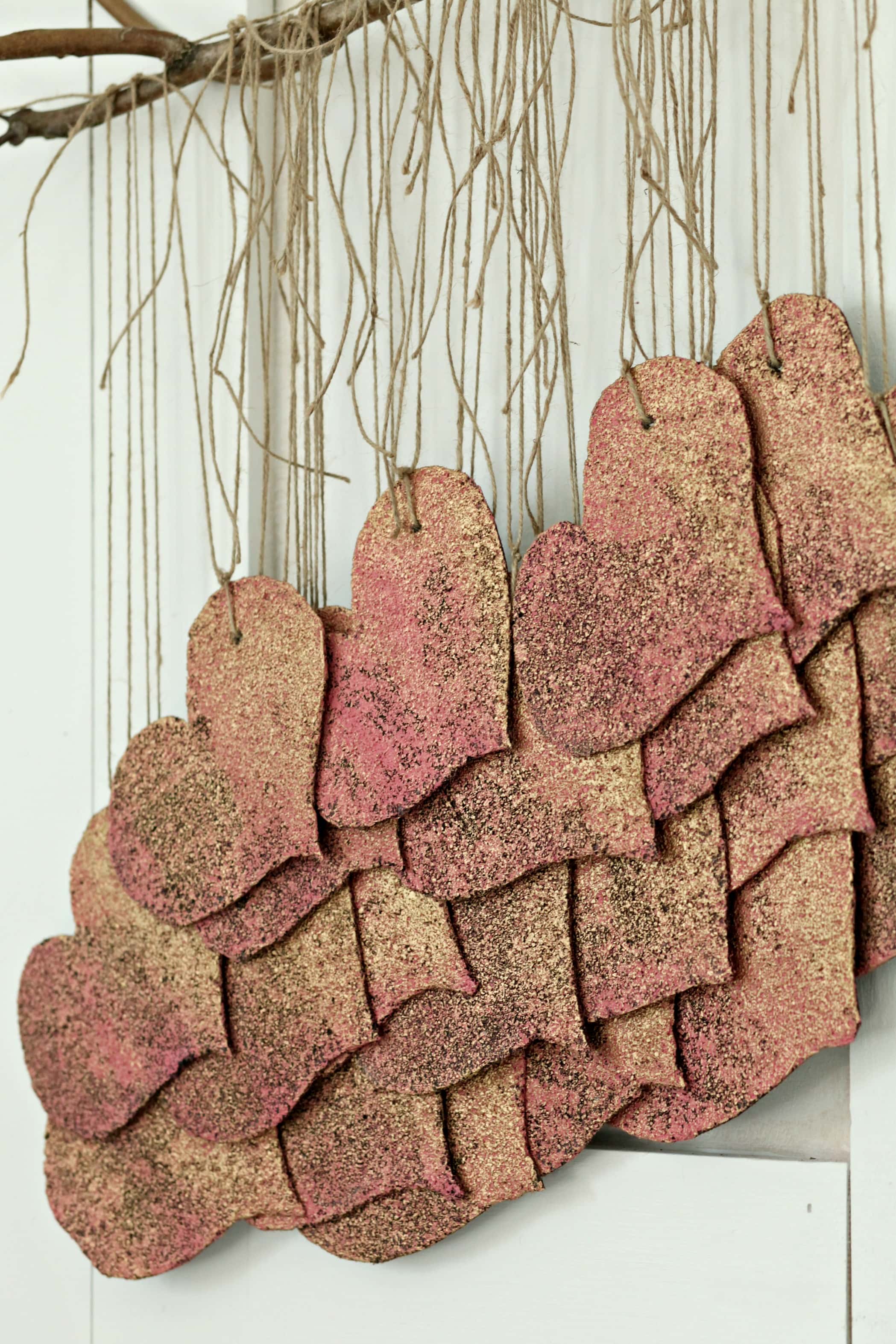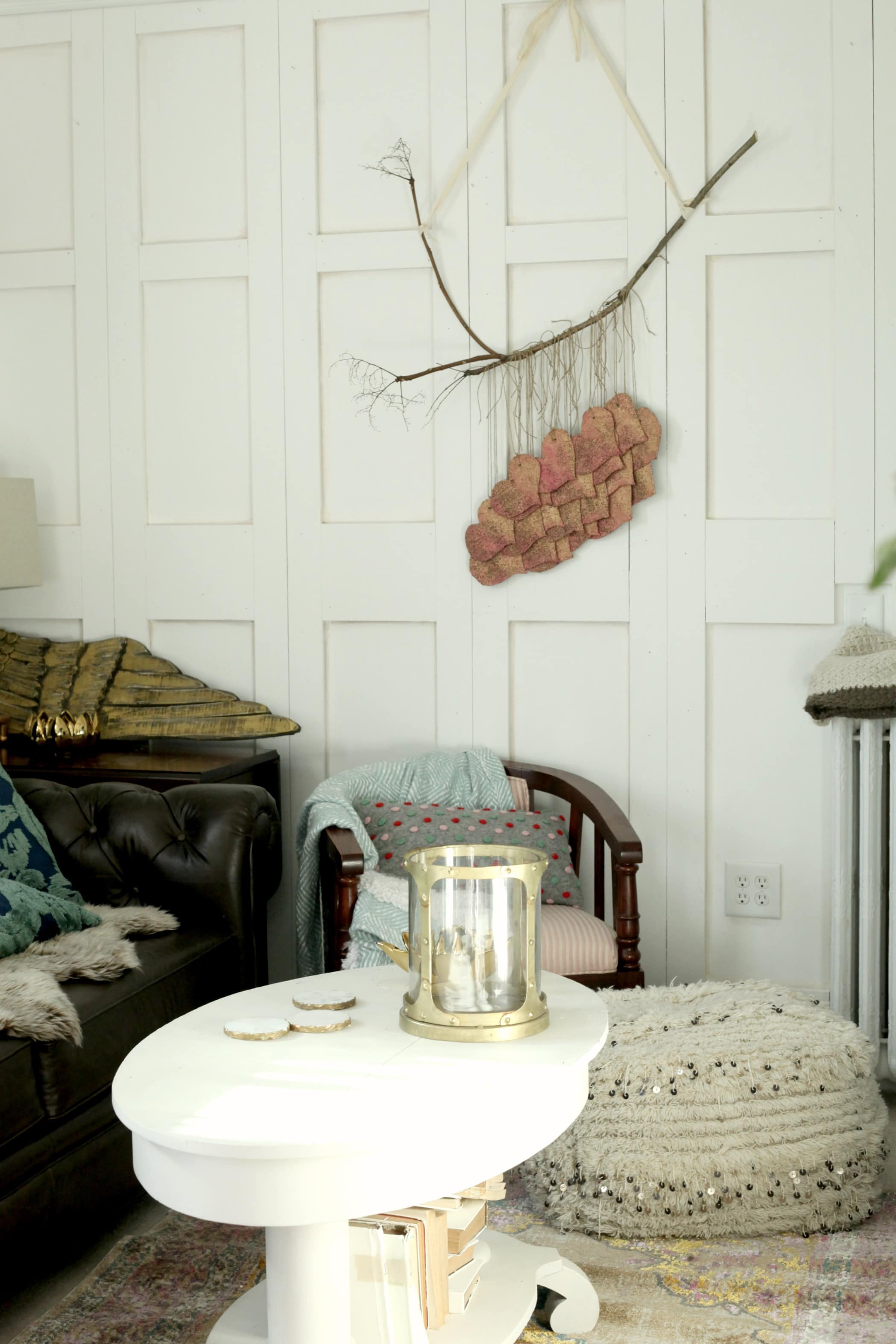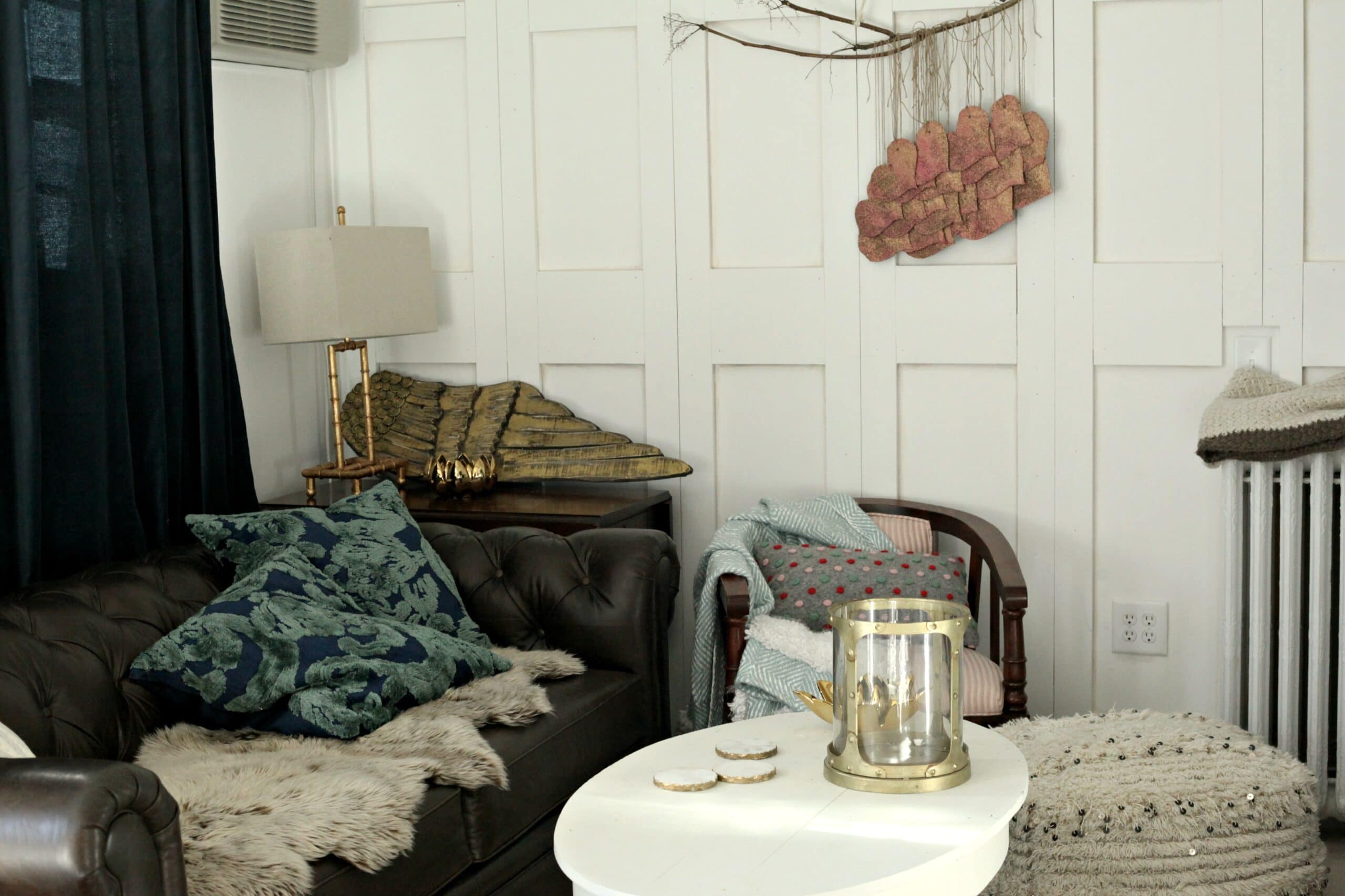 This was a simple and easy DIY that cost nothing, because everything I used, I had on hand. If you are looking for a medium to use for some future craft, make sure to consider the roofing shingle, it has a lovely finished look. One thing I will add is, you must consider the weight of the shingles, when choosing your stick. Depending on how many you use, it does start to get heavy. I am in love with the look of this wall hanging.
Thanks you.
Tammy Damore