Well hello there New Years Eve! I love this time when everything seems fresh, new and there is lots of excitement for the new year. I generally spend this time with just our little family. I feel like I am right where I should be with the people I love most in the world kicking off the year. My wardrobe tends to morph too at this time. I am still loving the darker colors of fall but like to mix it with some lighter colors for winter like camel, silver, grey and light pink. This outfit is currently one of my favorites because simply by changing my shoes, I can go from work to mom life. Don't you just love it when all you have to do is change your shoes!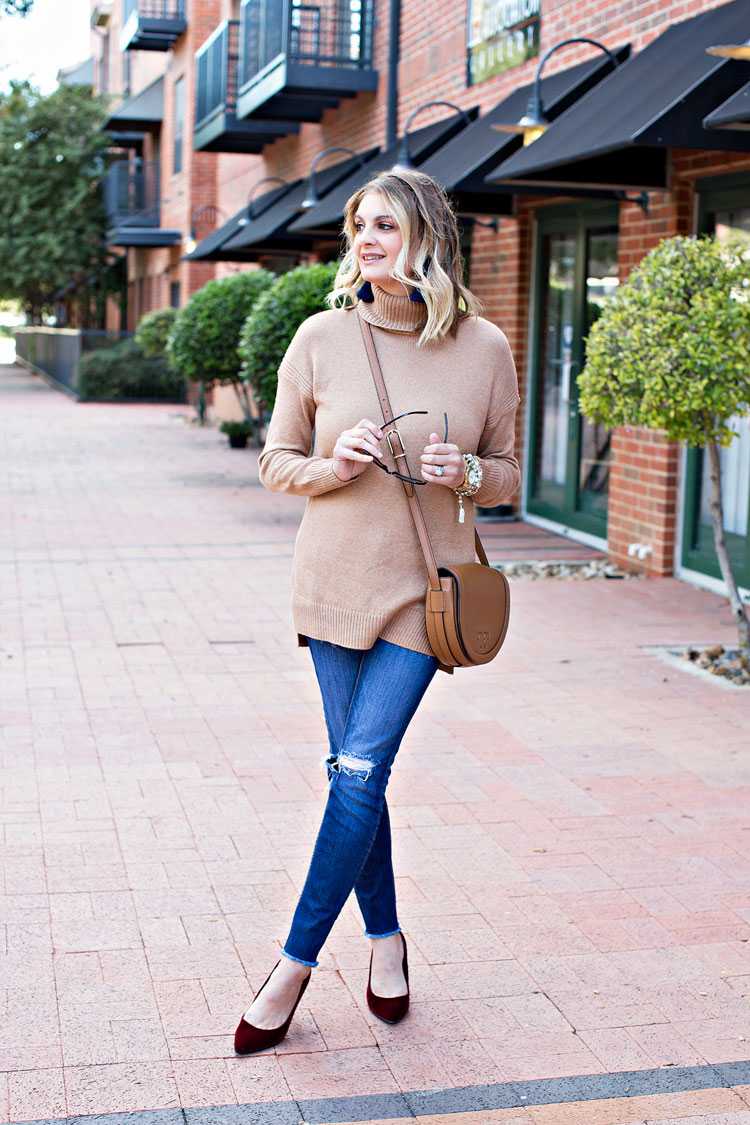 This sweater
is SO comfy and only $15 right now! I tend to layer under it with a camisole like
this one
or even a long tee like this one.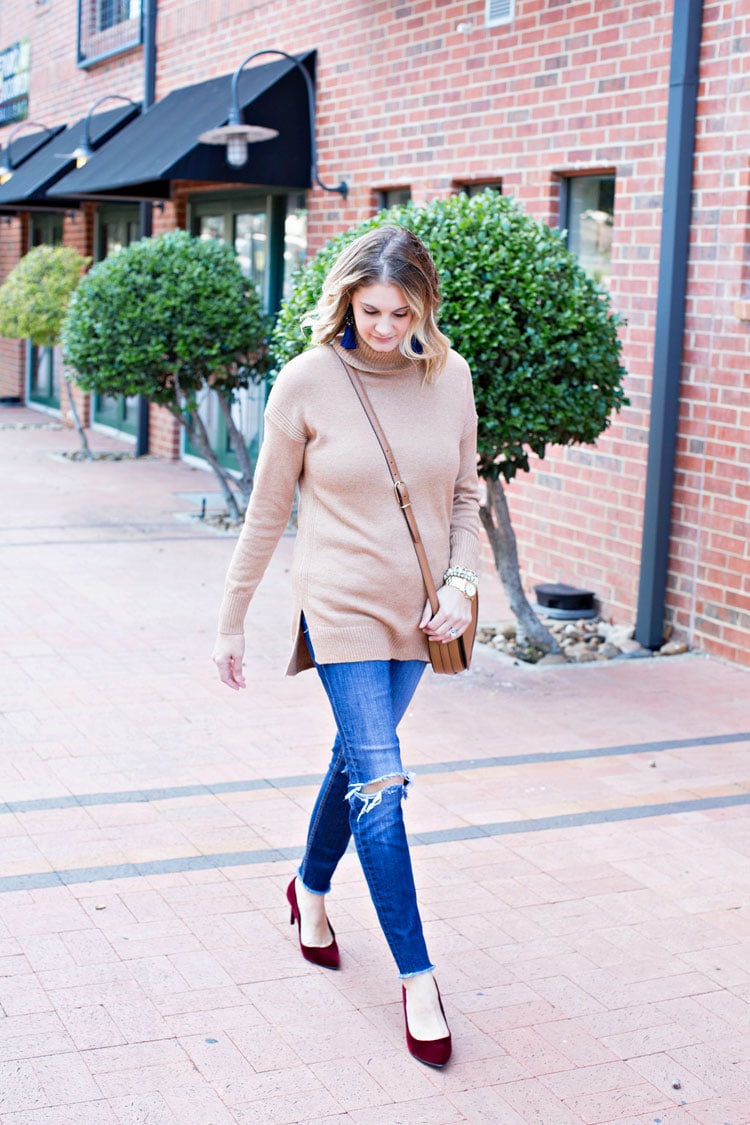 I just got these larger framed glasses in the fall and have been SO happy with them. I actually have a smaller sized face so I have a hard time going with larger frames, but this one is perfect! They are lightweight and go with everything.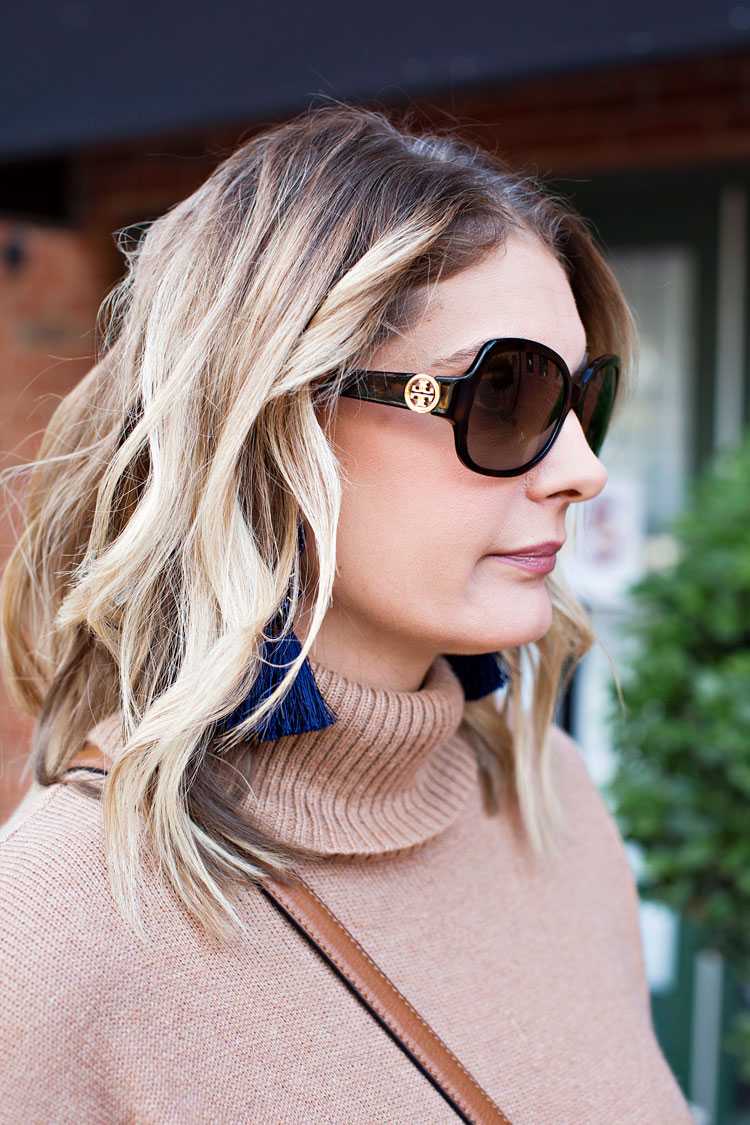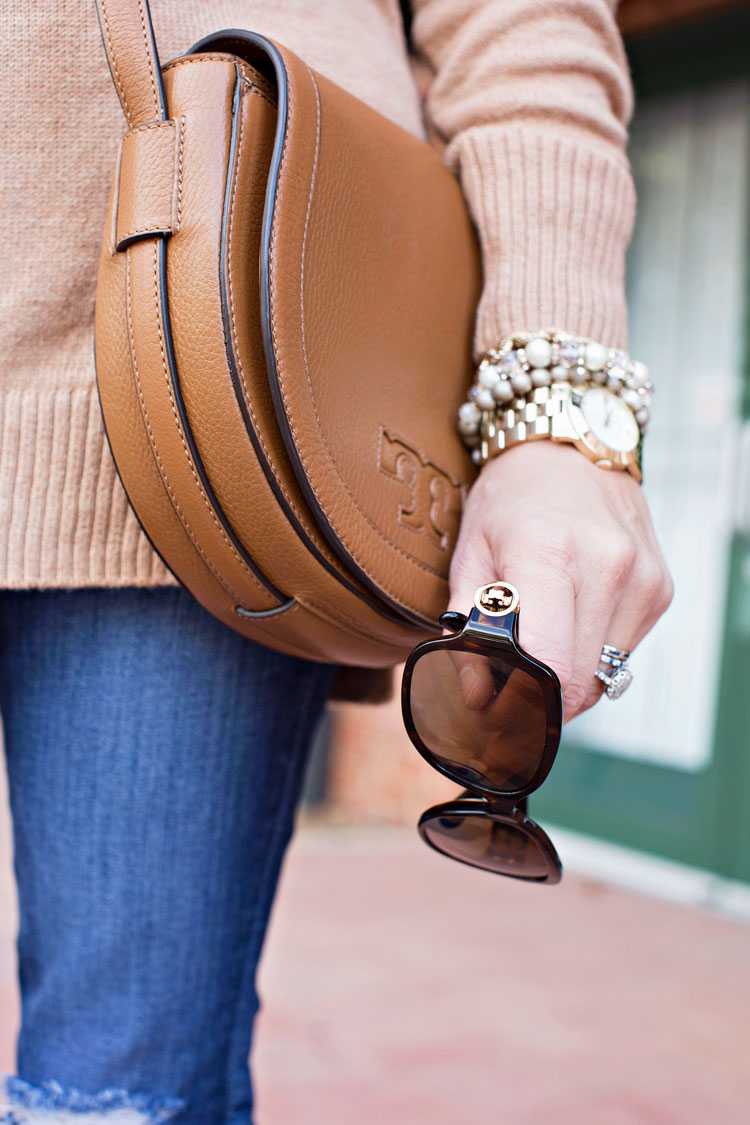 Marc Jacobs Watch | Bracelet Stack | Tory Burch Glasses
I am all over the crossbody bag these days. Last fall, when I was at a school function with Lauren I had my regular handbag with me. It kept falling down my shoulder and I was so annoyed. So I got this Tory Burch one that is discontinued now (love this similar one!) and I can't believe it took me so long to get a good crossbody bag. If you are a momma and running after kids then this is the way to go!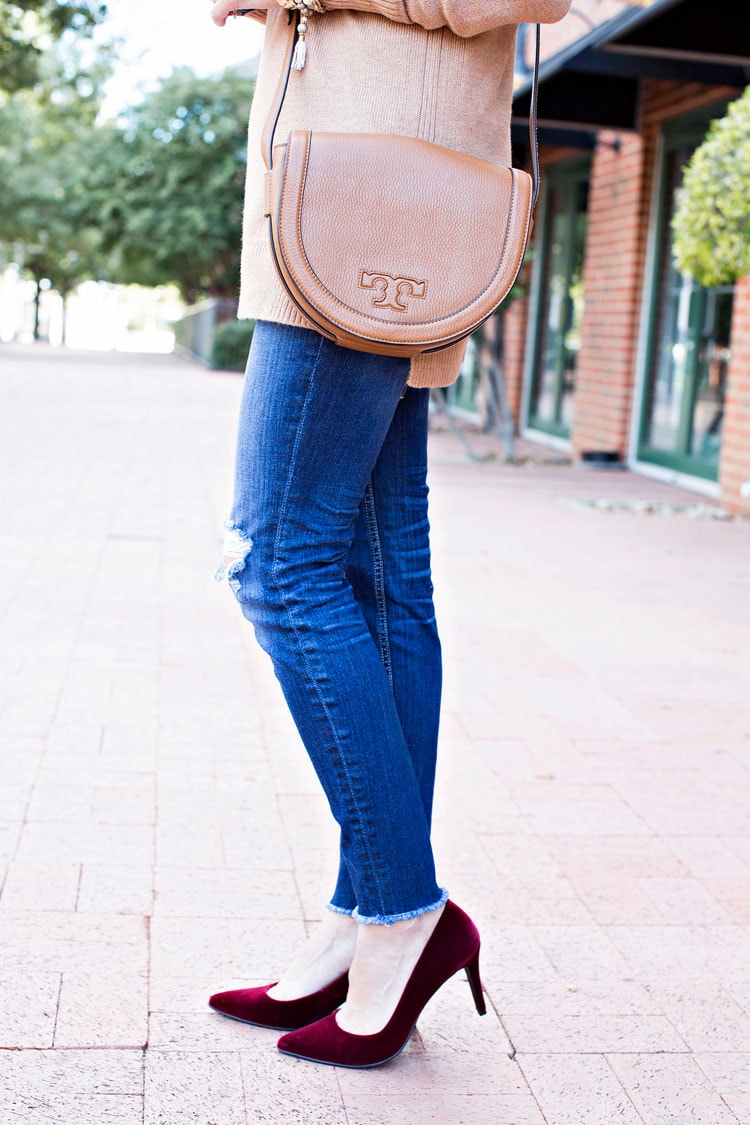 And my burgundy pumps are the most comfortable ever! These ones are velvet but I love these ones too that are similar since mine are almost sold out.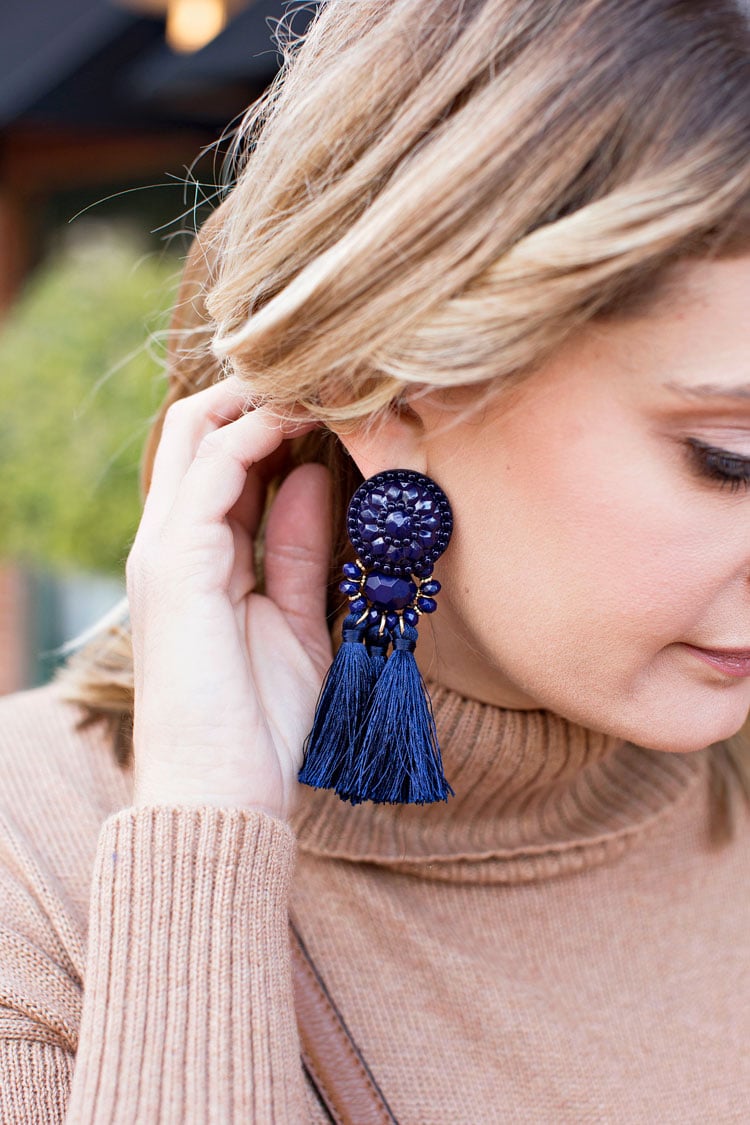 Tassle, tassle, tassle! I'm telling you if they had them in more colors I would get them. They are only $26 and so lightweight. So what is in your closet for the winter that you think is a staple?

Relaxed Hi-Lo Turtleneck | Distressed Skinny Jeans | Tory Burch Crossbody Bag (similar & similar) | Burgundy Pumps (and a similar pair) | Tassel Earrings | Tory Burch Glasses
Marc Jacobs Watch | Bracelet Stack

***Photography by the amazing Megan Weaver.
SOME AFFILIATE LINKS WERE USED IN THIS POST AND I MAY MAKE A SMALL COMMISION IF YOU PURCHASE THROUGH THEM. THANK YOU AS ALWAYS FOR SUPPORTING THIS BLOG!