I get really excited about this time of year. The magic and twinkle in the kids eyes (not to mention our own) and the spirit of giving surrounds us for this very special time. This year we decided to celebrate with a Winter Wonderland Party for Lauren and a few of her friends.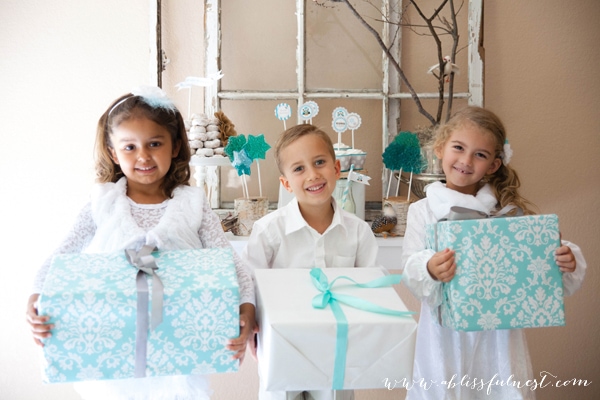 We decided on a very rustic white and turquoise color pallet and used a bunch of stuff we had laying around the house like old window frames, birch stands from our Halloween party and holiday decorations from the attic.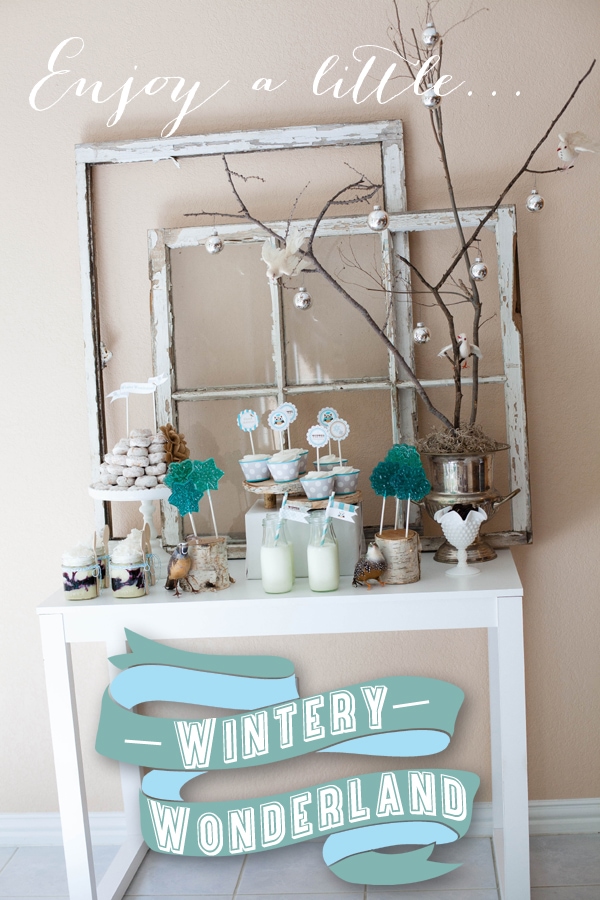 I had my husband stalk the back of the grocery stores for these pallets and we pilled them high to create a table for the kids to sit at.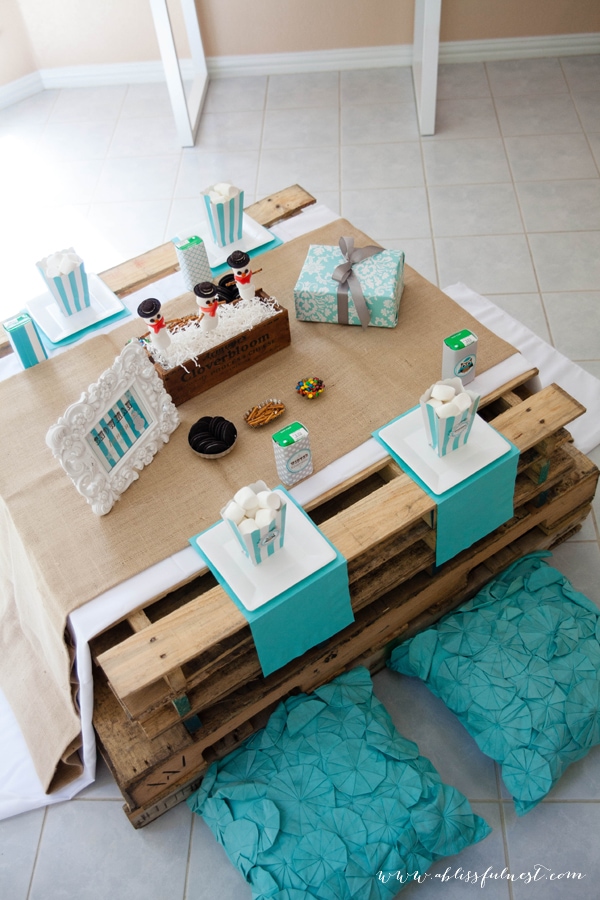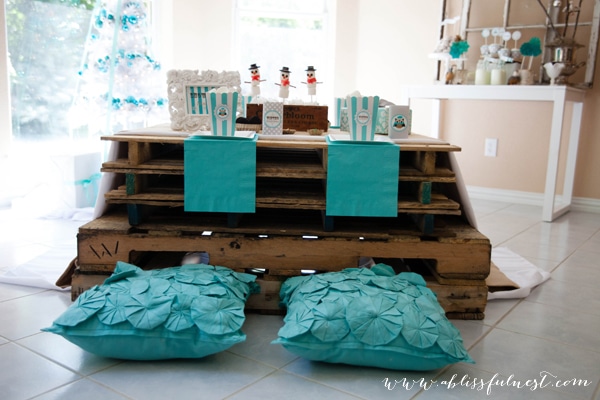 As Lauren has been getting older I have realized the kids need activities to keep them busy at a party and it is really fun to make them theme specific. We had the kids decorate their very own tree for the party with thrifted ornaments. Another great idea is to have them make their own ornaments with supplies found from outside (twigs, leaves, rocks, etc).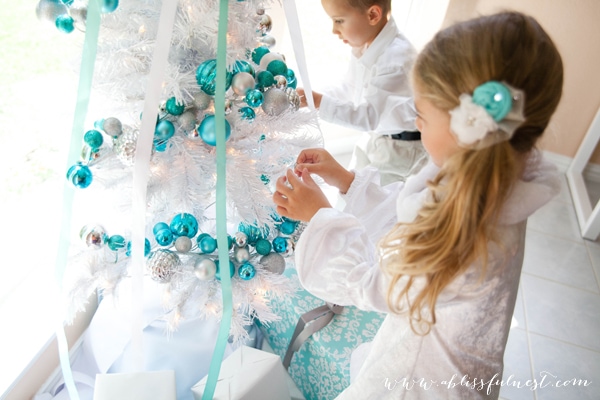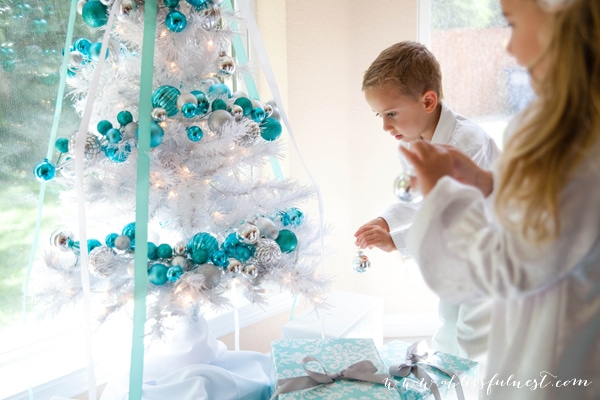 The kids absolutely loved this since they are told too often to be "very careful" with the big tree. There's nothing like letting them have  a little Christmas sparkle with decorating their own party.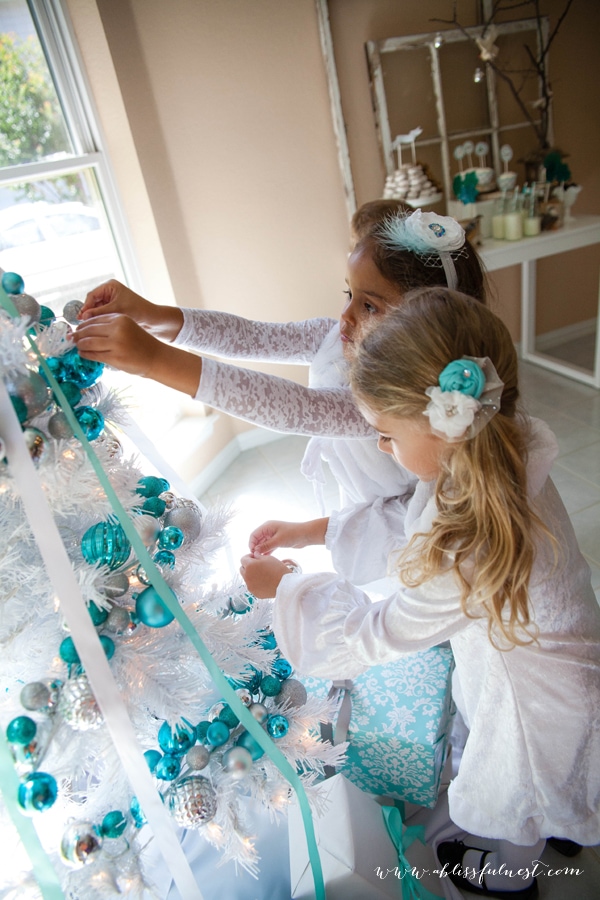 Another great activity that we had the kids do was make these snowman pops. They are so super easy and the kids were gobbling up their "supplies" as they worked.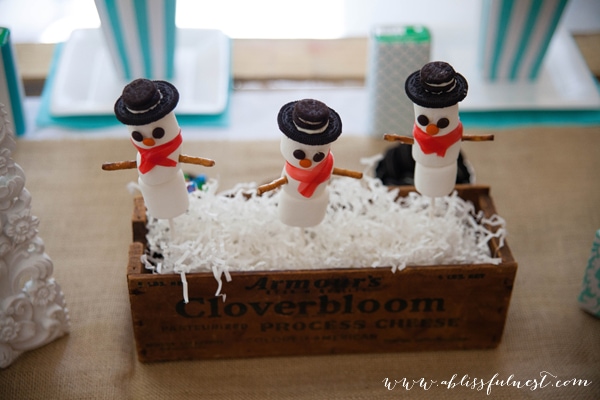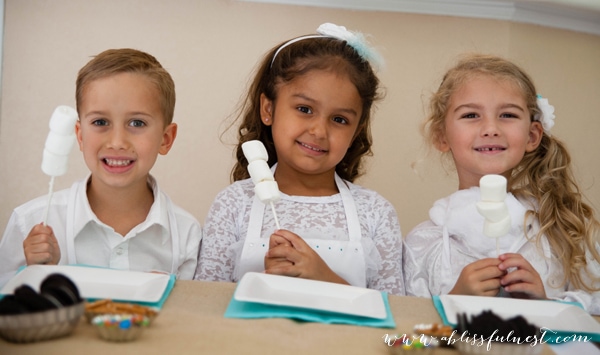 These little cuties and best friends had such a great time together and enjoyed a little wintery fun!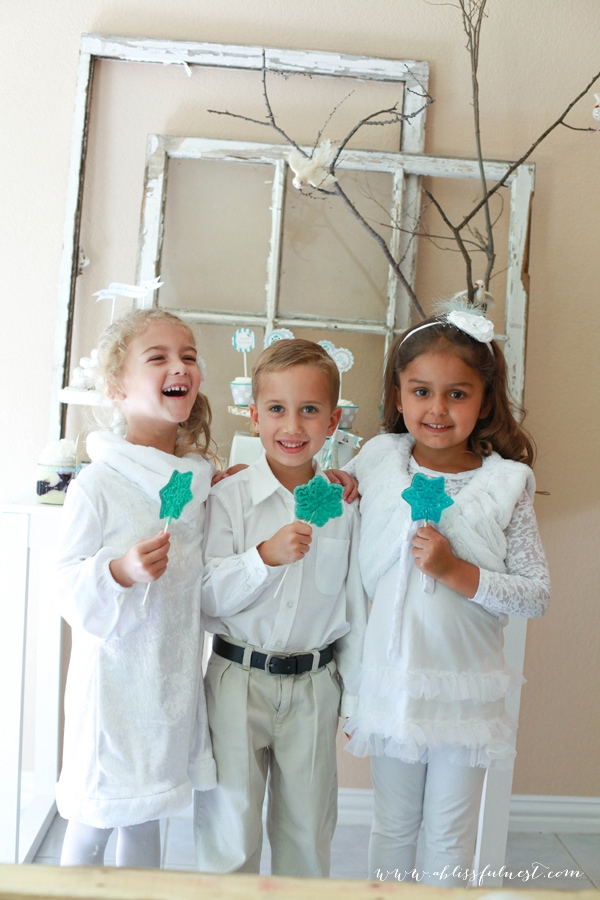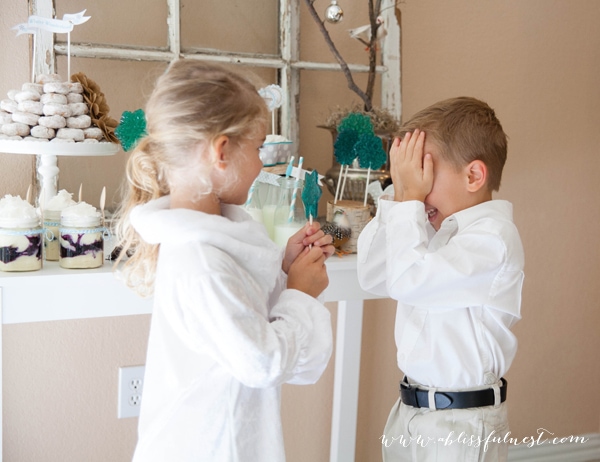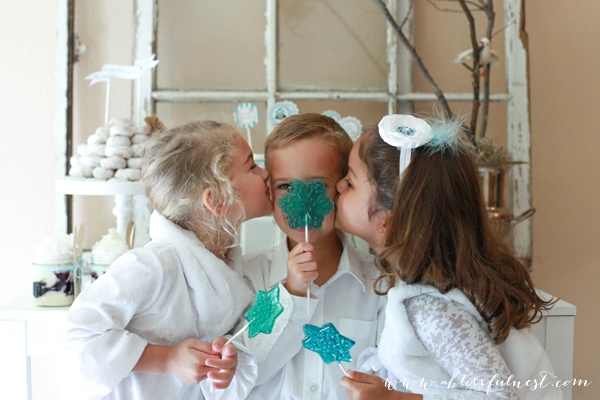 Vendor Credits:
Styling/Party Printable Decorations: A Blissful Nest
Photography: Alyssa Maisano Photography
Girls Clothing: Kangacco Designs
Girls Hair Accessories: Birdie Baby Boutique