I have always loved fashion and playing around with mixing and matching things. Here is a peek into my closet, what I am currently wearing and my favorite items for the season. You will see a lot of repeats so you see how I buy a few staple items and pair them with more trendy items. I will be updating this page often so make sure to check back for building your own season wardrobe!
To shop the pictures, just click the links below each picture for the coordinating items.
This post contains some affiliate links for your convenience, which means if you make a purchase after clicking a link I will earn a small commission but it won't cost you a penny more! Click here to read my full disclosure policy.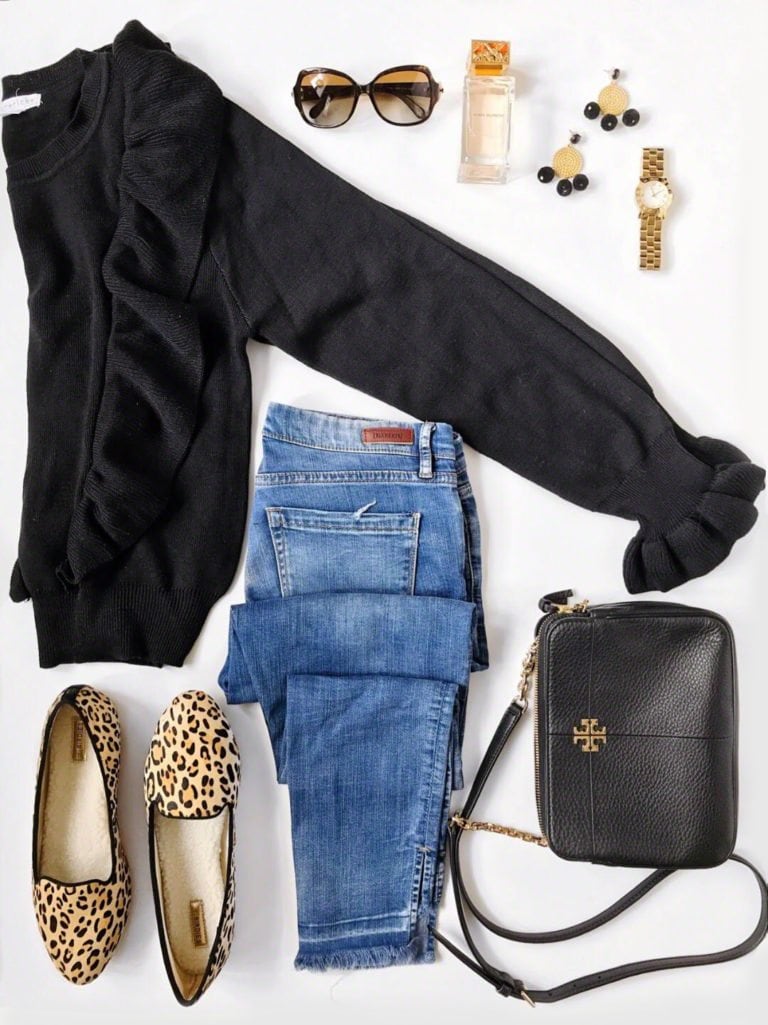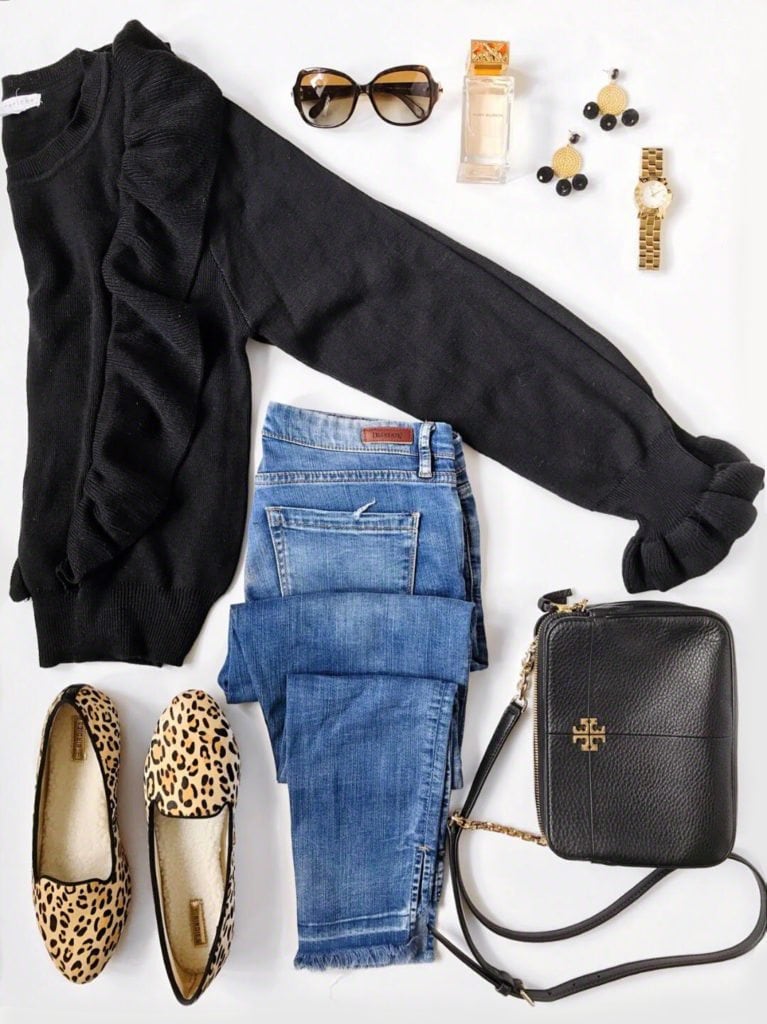 Black Ruffle Sweater (similar) | Jeans | Leopard Shoes | Handbag | Sunglasses | Tory Burch Perfume | Earrings | Watch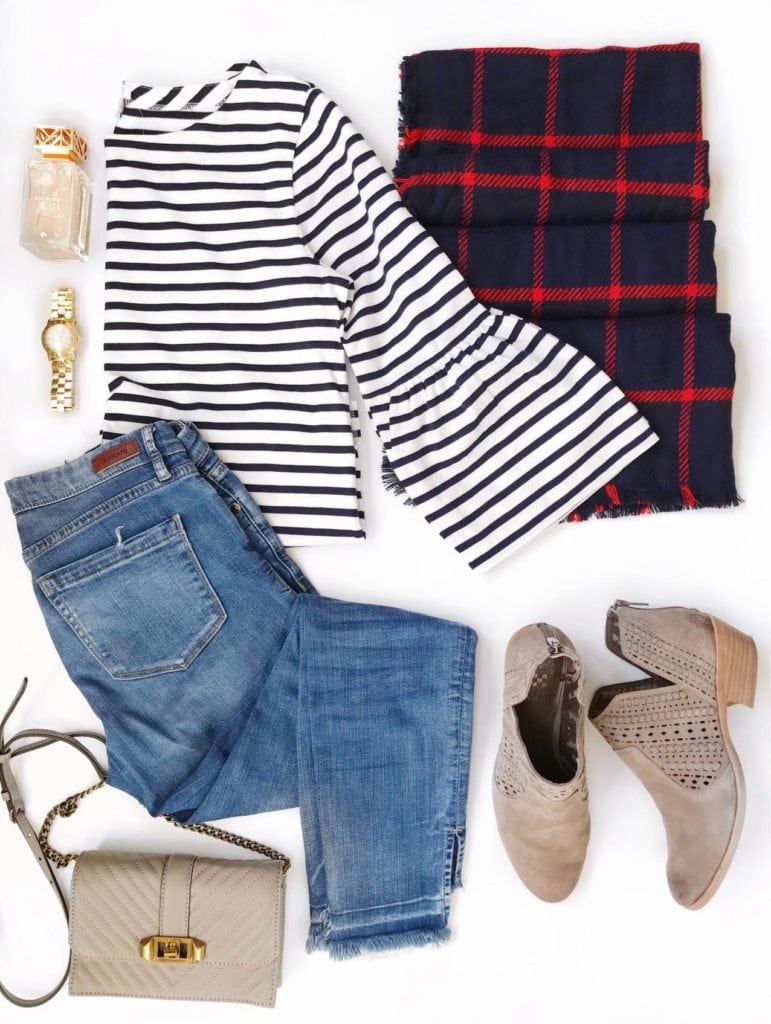 Striped Shirt | Jeans | Blanket Scarf (similar) | Booties | Handbag | Tory Burch Perfume | Watch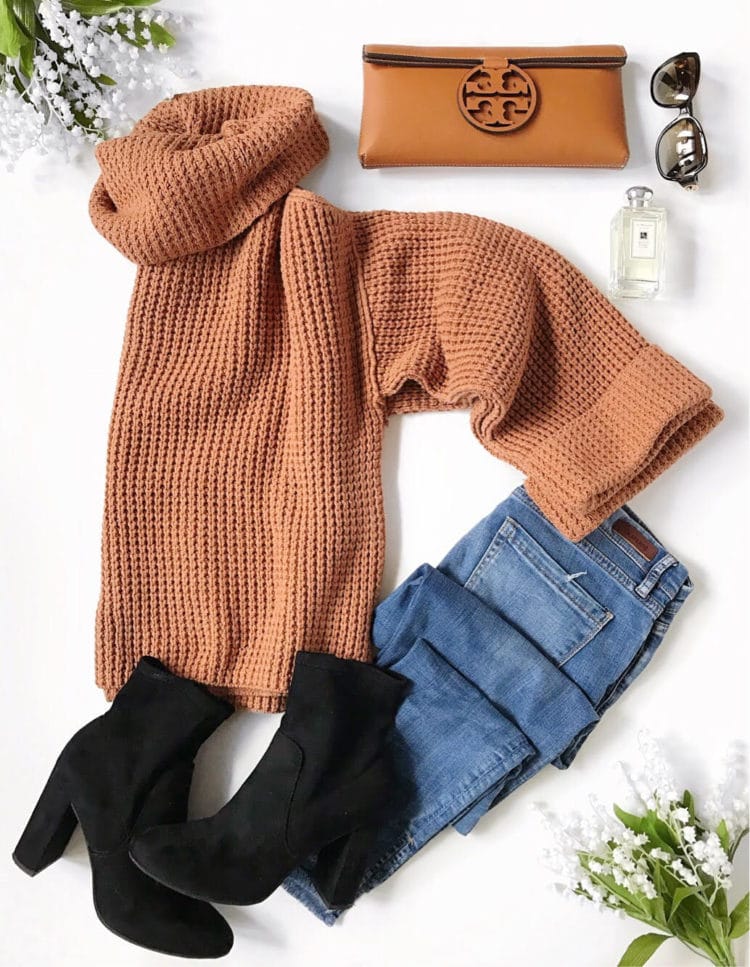 Sweater (great dup!) | Jeans | Black Ankle Boots | Tory Burch Handbag | Sunglasses | Jo Malone Perfume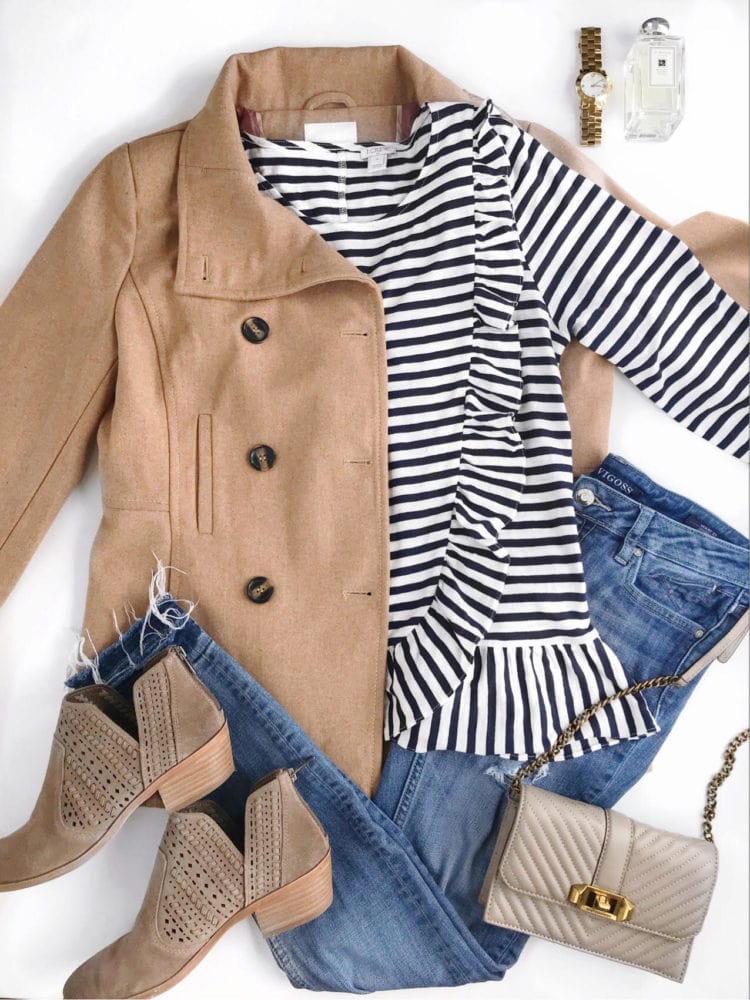 Peacoat Jacket | Ruffled Stripe Shirt | Jeans | Booties | Handbag | Watch | Jo Malone Perfume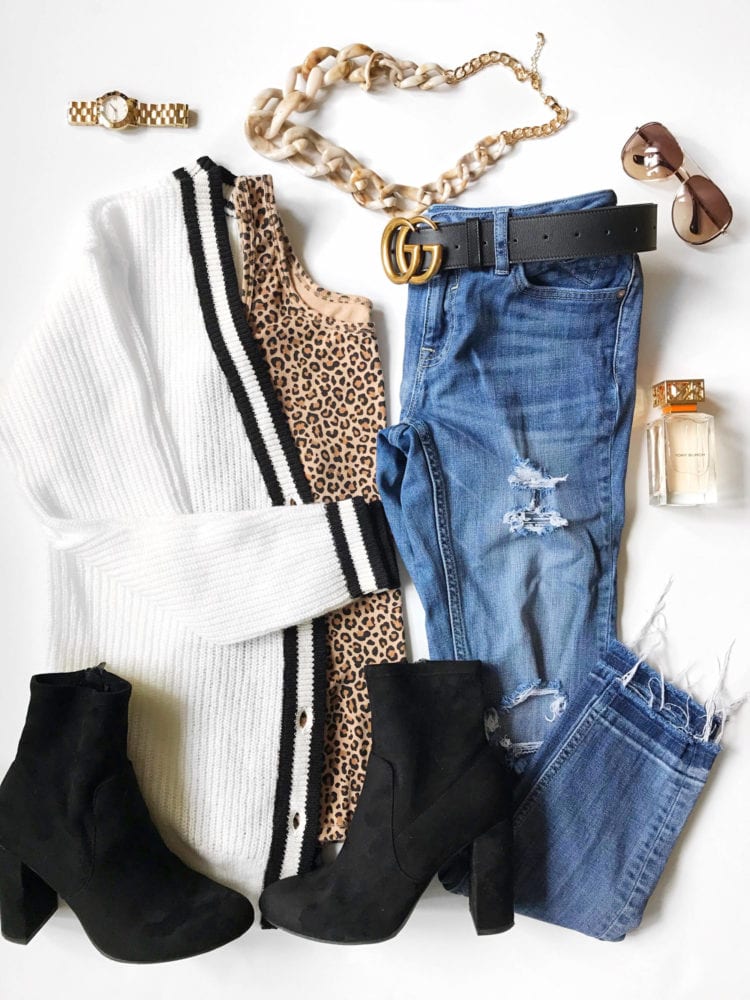 Striped Cardigan (similar) | Leopard Tank Top | Jeans | Black Ankle Boots (similar) | Link Necklace | Watch | Sunglasses | Tory Burch Perfume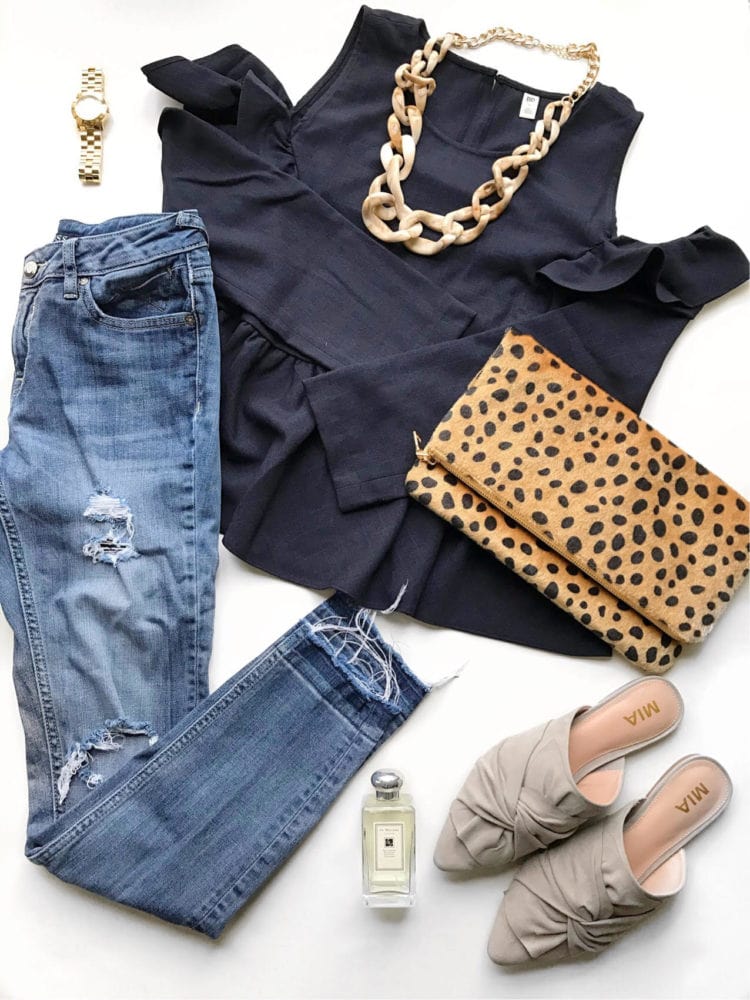 Navy Ruffle Shirt (similar, similar, similar) | Jeans | Ruffle Mules | Leopard Clutch | Links Necklace | Watch | Jo Malone Perfume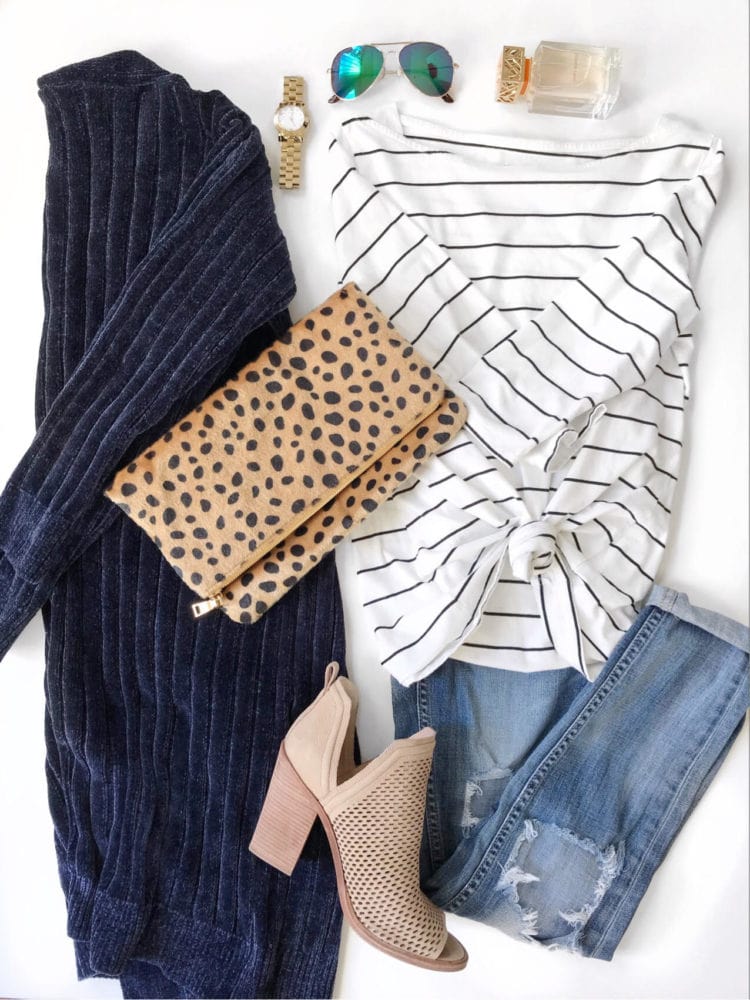 Striped Shirt | Navy Chenille Sweater | Jeans | Shoes | Leopard Clutch | Watch | Sunglass | Tory Burch Perfume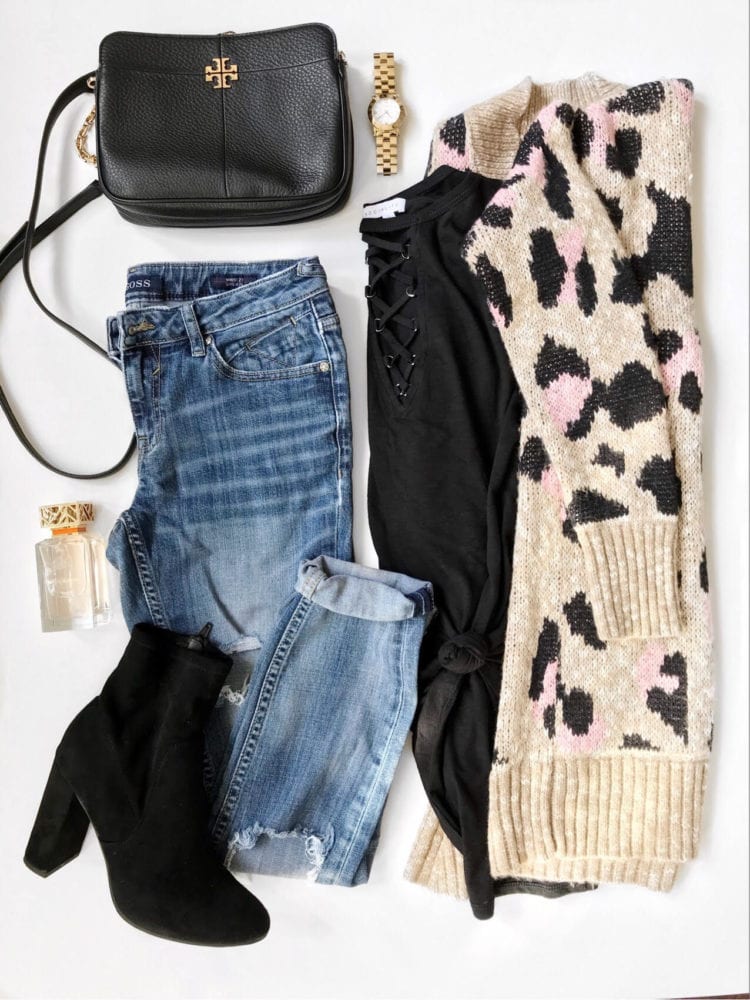 Black Shirt (similar) | Leopard Sweater | Jeans | Black Ankle Boots (similar) | Handbag | Watch | Tory Burch Perfume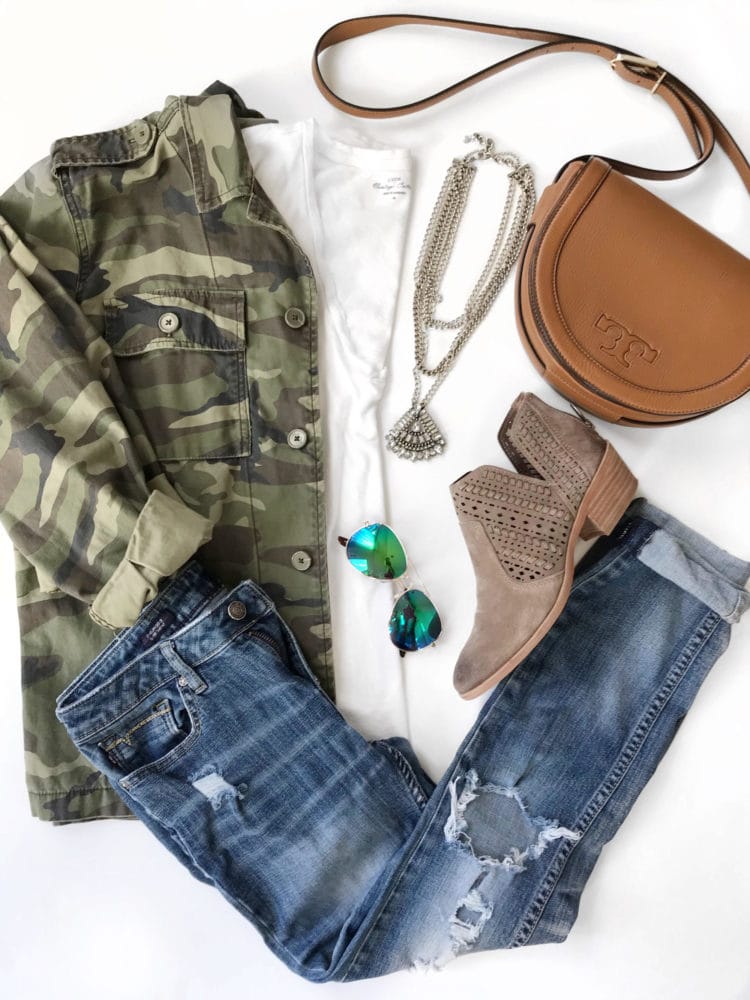 Camo Jacket (similar) | White Shirt | Jeans | Booties | Necklace (similar, similar) | Sunglasses | Handbag (similar)