Welcome friend!
Welcome! I am Rebekah Dempsey, the voice behind A Blissful Nest, published author, and interior designer for more than 20 years. A Blissful Nest is a lifestyle blog dedicated to home design tips, interior design trends, and simple DIY tutorials and recipes.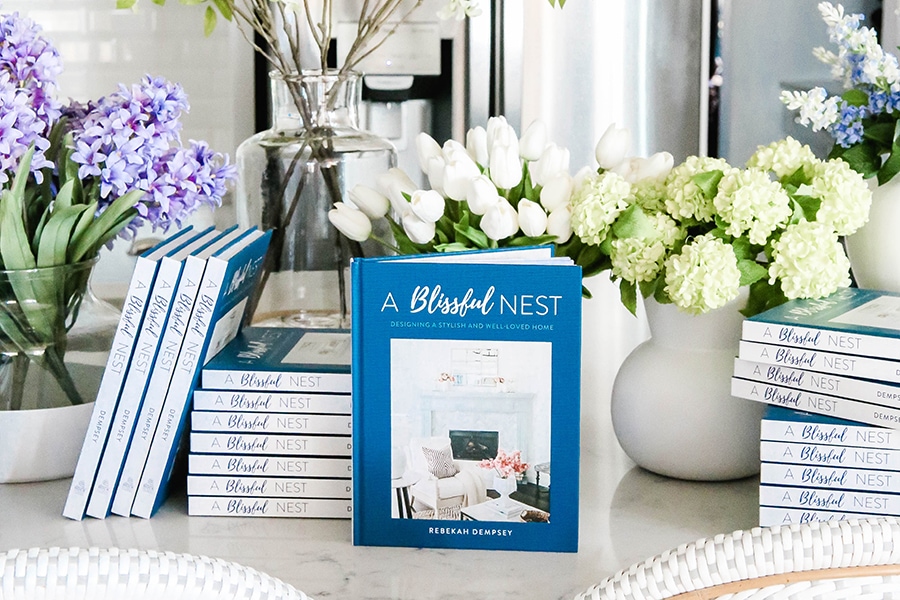 After graduating with an interior design degree from the esteemed Fashion Institute of Design and Merchandising, I have been in the design industry for nearly 20 years- working for a top high-end residential design firm in Los Angeles, California before starting my own design company. A Blissful Nest was founded in 2009 as a place for me to document all the creative ideas I was doing in my own home as well as with my clients. A Blissful Nest has quickly become a leading resource for design tips and tutorials on living in a blissfully stylish way.
I love a well-lived-in home filled with family and friends! My home is filled with the love of enjoying and celebrating life's everyday joys. My personal style is definitely influenced by worn objects that are upcycled and mixed with more modern pieces with a coastal flair. There is something to be said about having a piece from your great-grandparents and mixing it with something new. I have an obsession with textiles, shoes, and paper. I feel the most important element to a room is the lighting and the most important statement at a dinner party is a fabulous tablecloth. They are the perfect accessories! Details are everything and I truly believe your guests notice when you put that extra attention to the things your husband thinks people will never notice. I hope to inspire you to make a truly blissful nest!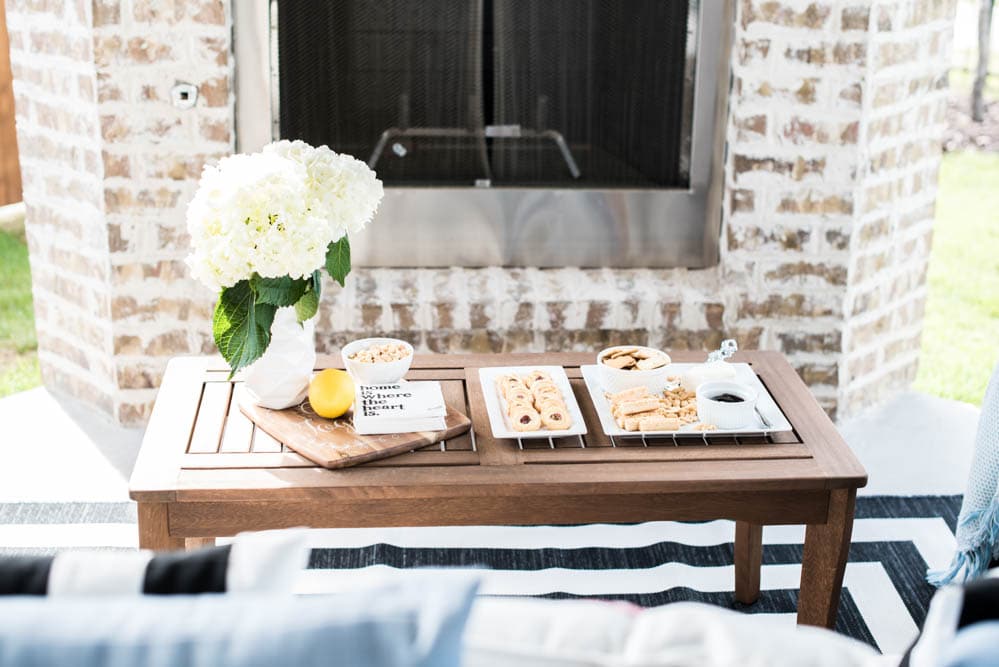 Contact
Readers: I love to hear from you and try to respond to comments and emails as quick as I can! Please feel free to send me an email any time and reach out.
Brands/Media/PR Contact: If you'd like to work with me (Rebekah Dempsey), I'd love to hear from you! You can contact me at rebekah (at) ablissfulnest (dot) com. I have opportunities to partner with brands in various capacities including, but not limited to: Brand Ambassadorship, Styling, Company Events and Retreats, and Sponsored Posts.
Current Projects
INTERESTED IN PARTNERING WITH REBEKAH, HERE ARE OUR UPCOMING PROJECTS
New Home Construction Materials

Kitchen Appliances

Tile Projects

– Kitchen, Master Bathroom, Secondary Bathrooms, Laundry Room, Mudroom

Decorative Lighting

– Kitchen, Living Room, Powder Bathroom, Master Bathroom, Master Bedroom, Guest Bathroom, Guest Bedroom, Laundry Room

Flooring

– Kitchen, Mudroom, Laundry Room, Bedrooms, Bathrooms

Hardware

– Kitchen, Bathrooms, Laundry Room