The Best Mother's Day Gift Ideas 2023
This post may contain affiliate links. Please read our disclosure policy.
Can you believe we are coming up on Mother's Day already?!
It's quickly approaching so I wanted to put together some fresh gift ideas for all of the moms and mom figures in your life this season.
If she loves to be outdoors, loves to cook, loves fashion or to pamper herself, there's bound to be the perfect gift or two here to give your mom for Mother's Day!
Just scroll down to see all of the best Mother's Day gift ideas this year!
1 | 2 | 3 | 4 | 5 | 6 | 7 | 8 | 9 | 10 | 11 | 12 | 13 | 14 | 15 | 16 | 17 | 18 | 19 | 20
Mother's Day Gift Ideas: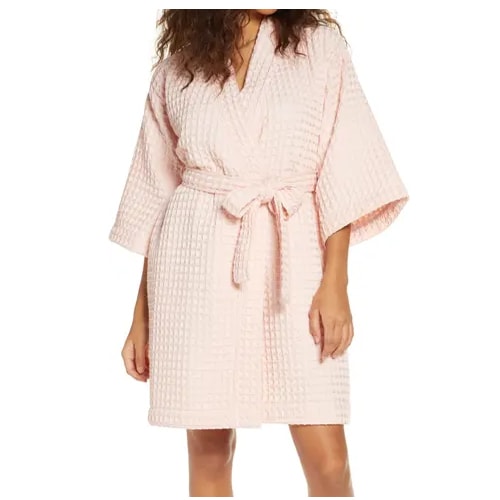 1. Waffle Knit Robe: SO cute and also comes in white! It looks cozy and it's practical for her to wear year round. It's so well made and under $70!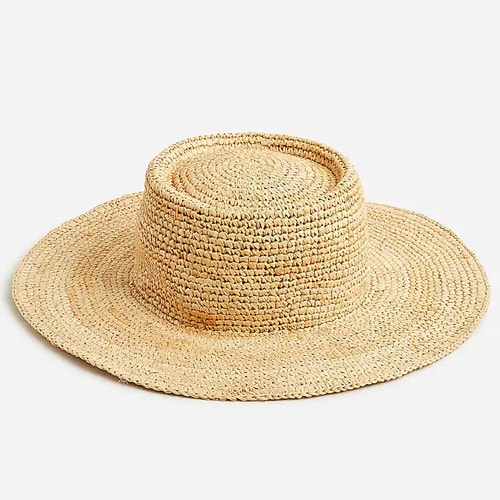 2. Straw Sun Hat: if she loves the summer and/or accessories, this straw hat is a perfect Mother's Day gift idea!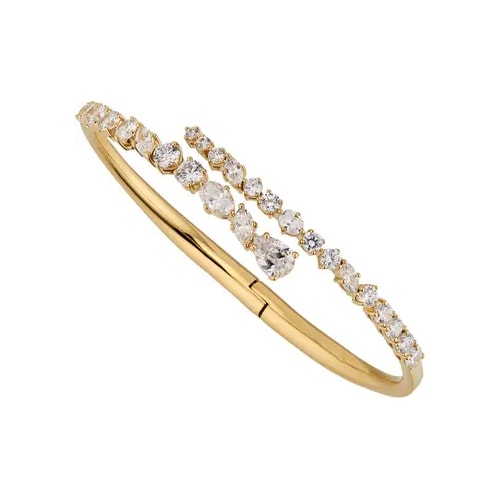 3. CZ Gold Open Claw Bracelet: how stunning is this bracelet? The stones shimmer and make this look like it cost a pretty penny! This brand is known for its pieces that look super high end but are still affordable and this bracelet is a perfect piece to add to mom's jewelry collection this Mother's Day.
4. Floral Printed Bread Box: have you ever seen such a beautiful bread box before?? If your mom loves to cook or be in the kitchen, this is a stunning accessory to add to her kitchen this Mother's Day!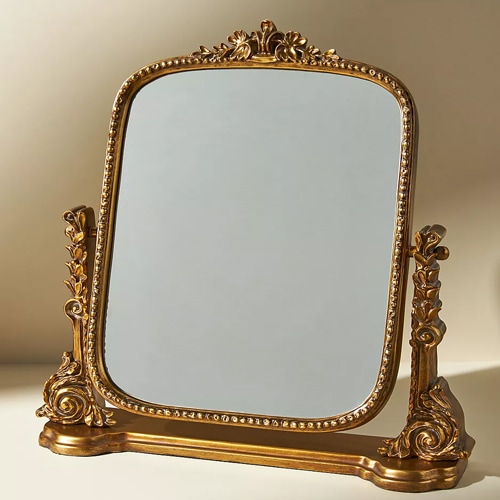 5. Gold Vanity Mirror: if she loves all things beauty or just appreciates a beautiful piece of decor, this vanity mirror is the perfect Mother's Day gift for her! It's a smaller version of everyone's favorite gold Anthropologie mirror and it is so stunning. It'd be beautiful on a vanity or dresser!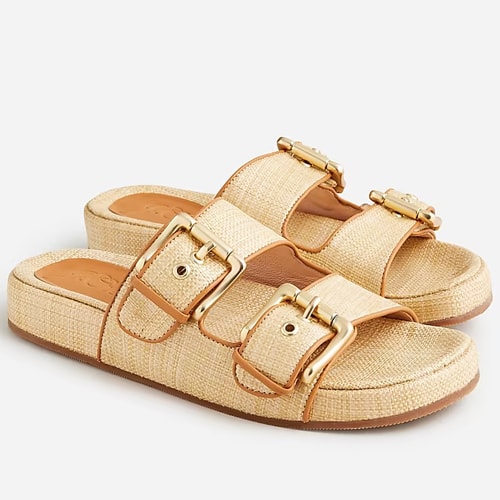 6. Two-Strap Woven Buckle Sandals: I LOVE the look of these cute slide sandals. They're perfect for mom to wear all summer to the beach, pool or as her favorite everyday sandal.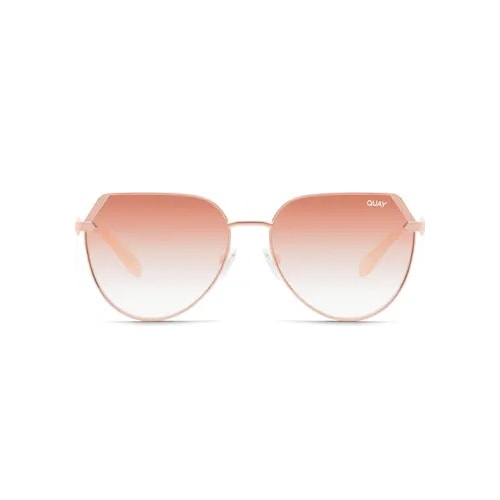 7. Pink Gradient Aviator Sunglasses: these are so pretty and perfect to gift the fashion loving mom this Mother's Day!
8. KitchenAid Mixer: whether she loves to cook or just needs some new kitchen appliances, you can never go wrong with the KitchenAid mixer! This new-ish pearly white color that it comes in is one of my favorites. It is SO pretty and makes it such a beautiful kitchen appliance anyone would want to display!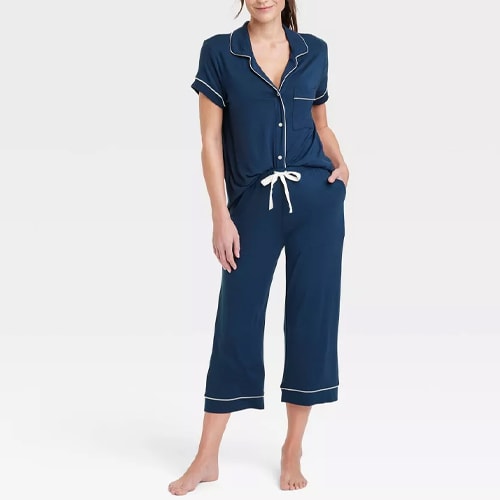 9. Navy Pajama Set: gifting mom a new set of pajamas for Mother's Day is always a good idea! You know she'll get use out of them and this set is SO cozy and soft. It's perfect to gift and perfect for the warmer months too!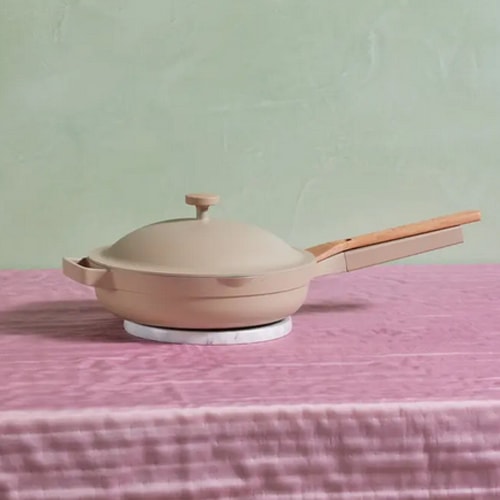 10. The Always Pan: by now I'm sure you've heard of this pan set… And if mom doesn't already have it, gift it to her for Mother's Day – it's a foolproof Mother's Day gift idea!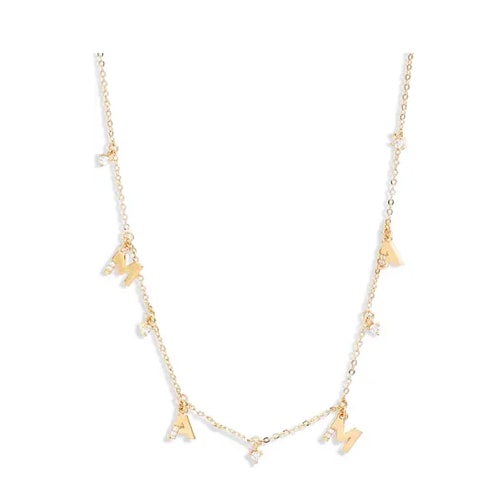 11. Gold 'MAMA' Charm Necklace: I love, love, love this necklace! It's dainty and beautiful and will be a piece of jewelry she wants to wear every single day.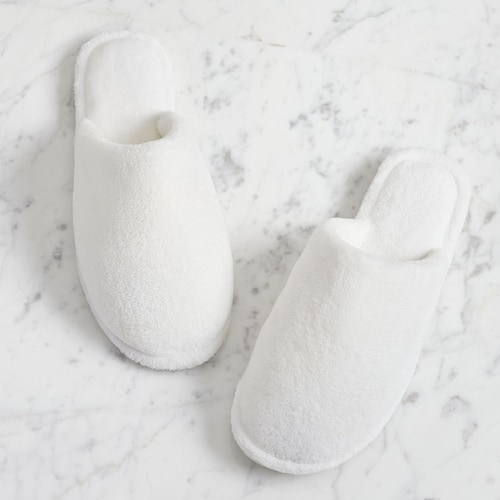 12. Cozy Plush Slippers: these slippers are the BEST. I love them season after season and you can't go wrong gifting these to your mom for Mother's Day.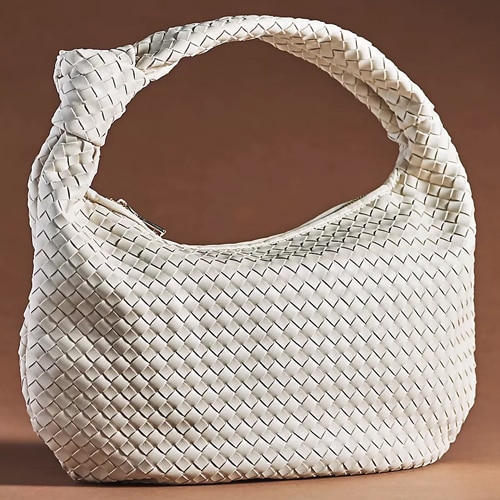 13. White Woven Shoulder Bag: this is such a great designer look-alike piece to gift mom this Mother's Day! It's stunning and perfect for spring and summer.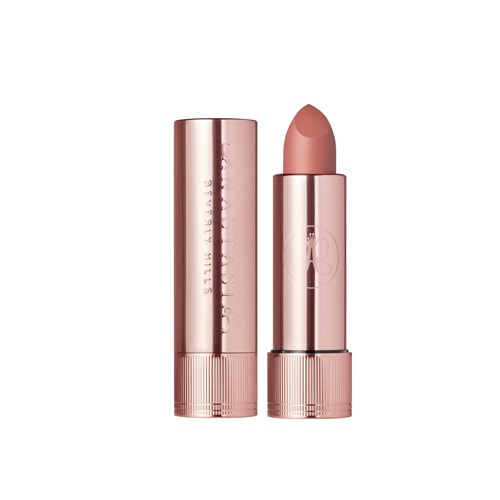 14. Anastasia Beverly Hills Lipstick: this matte lipstick is the prettiest color and one of the best lipstick formulas ever! If she loves beauty and makeup, this is a great Mother's Day gift to give her.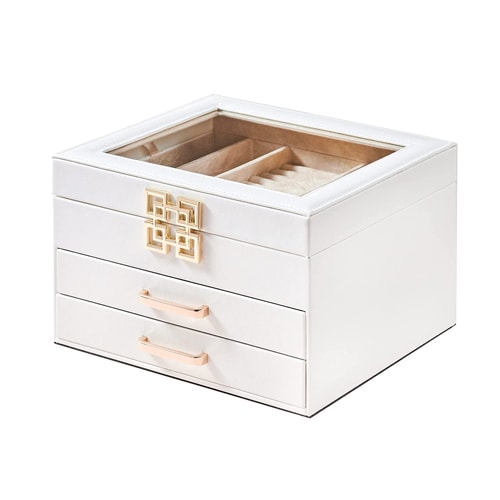 15. Jewelry Box: I love the look of this jewelry box! It doubles as a really pretty piece of decor and one mom can display on her dresser, vanity, etc. to keep her favorite pieces of jewelry in.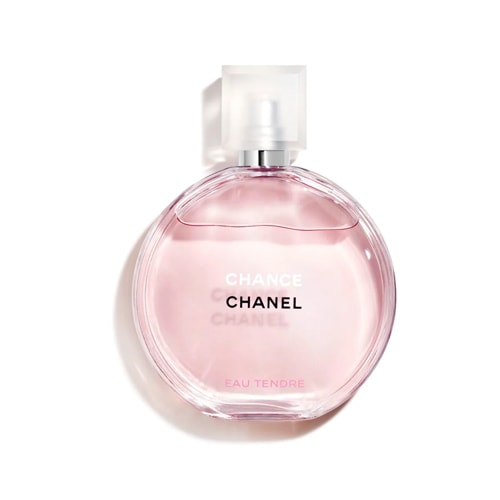 16. Chanel Perfume: one of the prettiest, most classic scents ever! You can't go wrong gifting Chanel to mom for Mother's Day!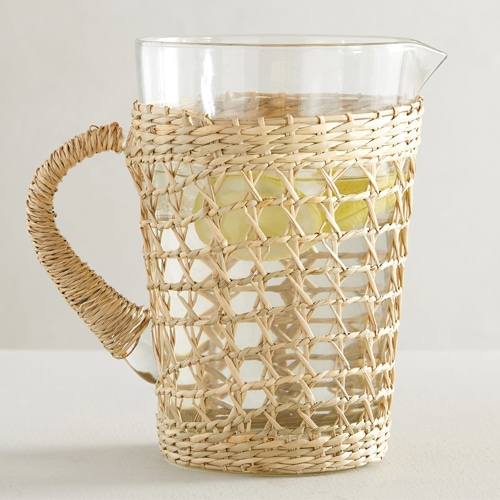 17. Rattan & Glass Pitcher: this beautiful pitcher is such a fun gift idea that she won't be expecting and the coolest part to me is that you could even gift this as a vase… Put some of her favorite flowers in it and show her that it'd be a beautiful centerpiece as well!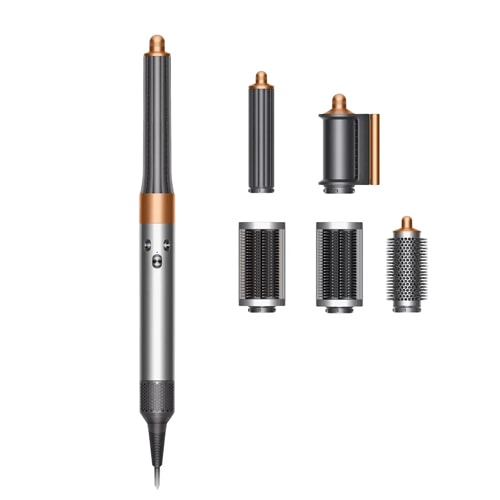 18. Dyson AirWrap: this is of course a splurge of a Mother's Day gift, but it's SO practical and useful and really is worth the money – it makes styling your hair such a breeze! She will love this and use it so much that it's well worth the splurge.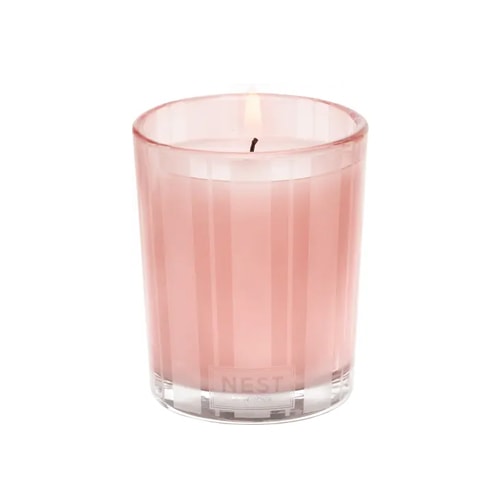 19. NEST Himalayan Salt & Rosewater Candle: this is one of the most beautiful scented candles ever! It's a perfect Mother's Day gift idea under $20.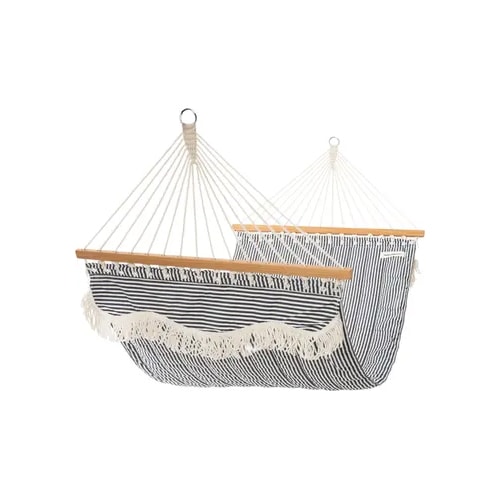 20. Navy Striped Hammock: how FUN is this?! I love the idea of gifting mom a hammock for her to relax in the sun this summer in and it is something she will just love.
We hope all of these gift ideas for Mother's Day help you to get your shopping done for your mom, grandma, aunt or any motherly figure in your life!