How To Get The Coastal Grandmother Style
This post may contain affiliate links. Please read our disclosure policy.
Sharing details on what the coastal grandmother style is and how to get the look from home decor to fashion to embrace this new classic style!
Are you looking for a way to bring coastal charm and style into your home?
Look no further than coastal grandmother decor!
This relaxed and timeless design trend is perfect for anyone who wants to add a touch of seaside beauty to their space.
From coastal colors, natural materials, vintage accents, and more, the coastal grandmother aesthetic can be easily incorporated into any home.
I personally have been a fan of the coastal decor style for years and love the serene and subtle blue and white colors, which I used in my living room.
Read on for tips and ideas on how you can use the coastal grandmother home decor trend in your own space!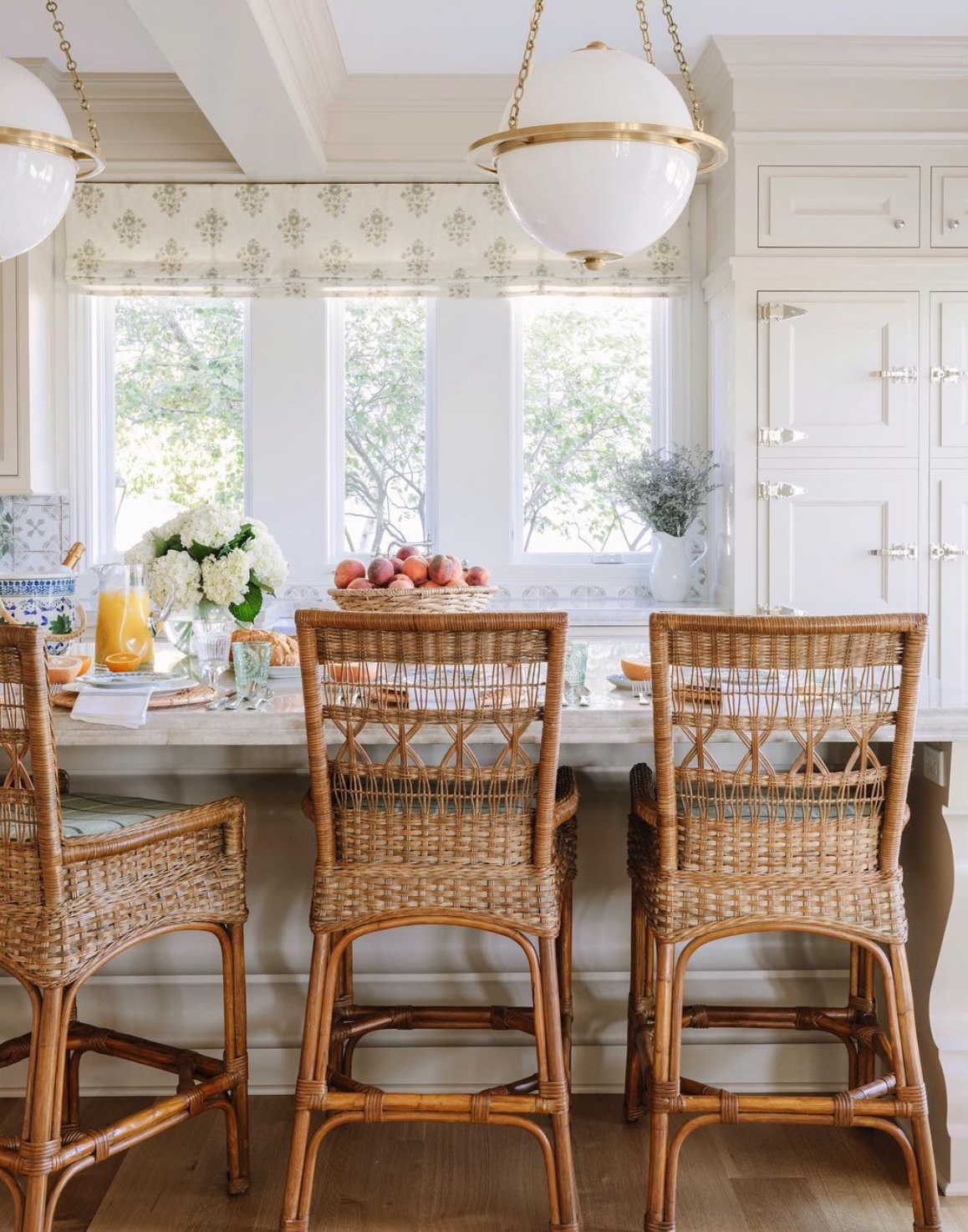 This cozy and stylish home decor trend will never go out of style and has a classic timeless feel.
Coastal Grandmother style is a laid-back design aesthetic that is perfect for anyone who wants to add a touch of seaside charm to their home.
What Is Coastal Grandmother Style
Last summer popular Tik Tok creator, Lex Nicoleta coined the term "coastal grandmother" and described this style as if you love Nancy Meyers movies, coastal vibes, Ina Garten recipes, cozy interiors, and more".
Lex said it is for anyone and everyone and I could not agree more!
This design trend is all about classic, preppy style with lots of texture.
To try out this look, you can opt for lightweight fabrics that are comfortable to wear in warm weather; button-down shirts, shorts, and skirts in ocean-inspired colors like navy blue, turquoise, white, and soft cream shades are timeless staples for the coastal grandmother style.
When it comes to patterns, aim for seersucker stripes or gingham checks – they'll add a nice pop of pattern to your wardrobe and your home.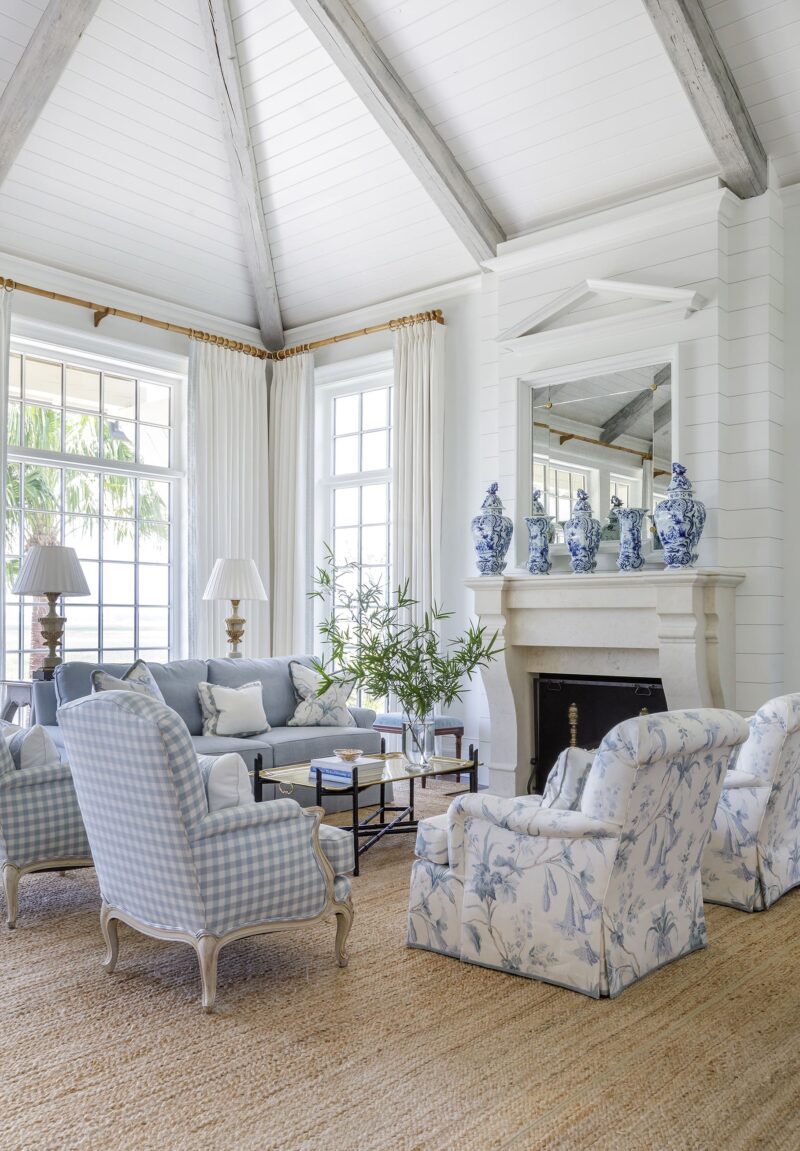 Nancy Meyers Interior Design Style
You may be wondering where you have seen this look before and it has been splashed on the big screen for years in Nancy Meyers movies.
Nancy Meyers is a renowned director, producer, and screenwriter known for her beloved movies like Father of the Bride, Somethings Gotta Give, and the Holiday.
She has also become well known for her signature design style in her work.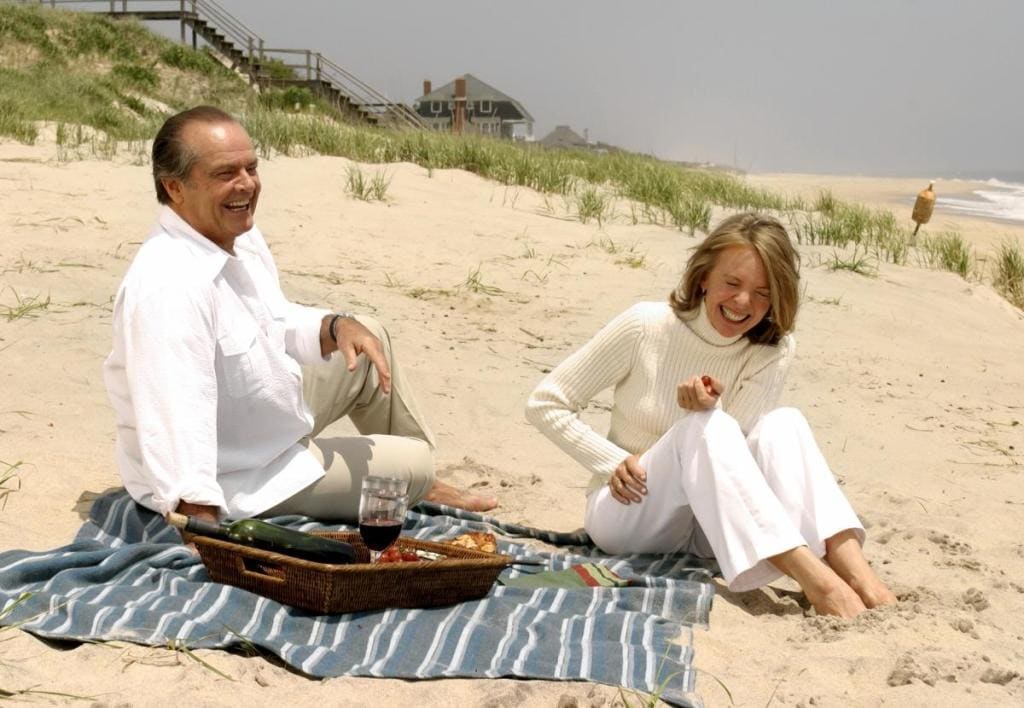 Her home decor has been highly sought after by many due to her ability to incorporate trends into timeless designs.
Her intricate decor schemes, attention to detail, and calming palettes create a perfect blend of contemporary sophistication that has all her fans screaming for more!
Meyers has found success by combining modern elements with classic pieces, showcasing her flair for luxury living with a twist and making it attainable within any budget.
She strategically brings together each room by reflecting layered fabrics, soft textures, and natural woods.
All of this comes together to create an inviting atmosphere that offers her signature Nancy Meyers touch.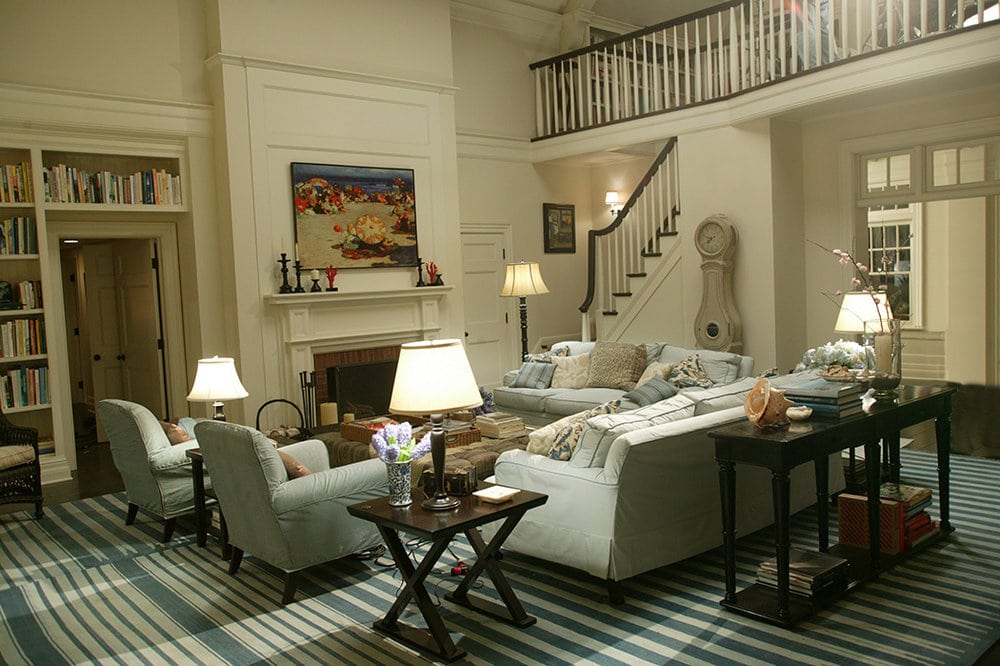 How To Use Coastal Grandma Style In Your Home
You can very easily get the coastal grandma look in your own home by adding in a few key pieces.
This can be done affordably without breaking the bank and I even shopped some items below for you!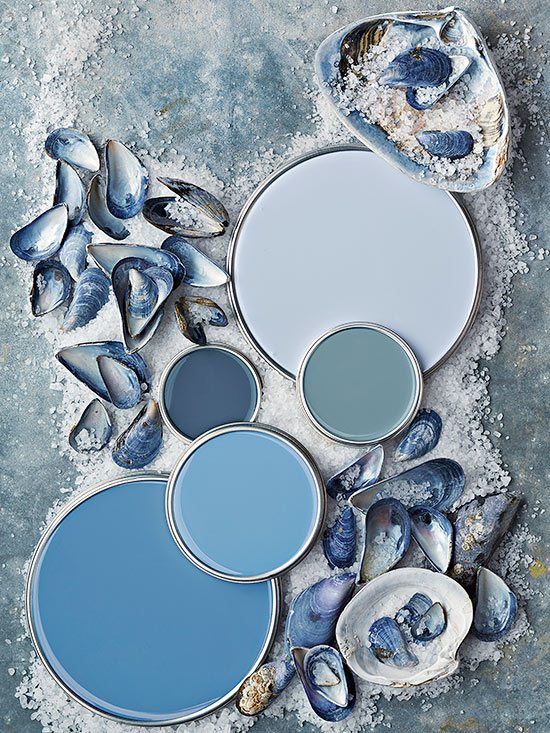 Colors To Use
The coastal grandmother home decor style often incorporates a soft, natural color palette inspired by the seaside and nature.
Here are some colors commonly used in this style:
Blues

– Blue is a quintessential coastal color, and it can be used in a variety of shades to create a calming and serene atmosphere. Light blues like aqua and sky blue are often used for walls, while darker blues like navy and indigo can be used for accents and textiles.

Whites

– White is another key color in coastal decor, as it creates a clean and fresh look that is reminiscent of the beach. It is often used for walls, furniture, and bedding.

Beiges and tans

– These warm, neutral colors are perfect for creating a relaxed and inviting atmosphere in a coastal-inspired space. They can be used for walls, upholstery, and accent pieces.

Greens

– Green is a natural color that is often used in coastal decor to bring in a touch of nature. Soft greens like sage and seafoam can be used for walls and textiles, while darker greens like emerald and forest can be used for accents.

Yellows

– Soft, muted yellows can be used in coastal decor to add a touch of warmth and sunshine to a space. They can be used for walls, textiles, and accessories.
The color palette used in coastal grandmother home decor tends to be soft, natural, and soothing, with a focus on creating a relaxing and inviting atmosphere.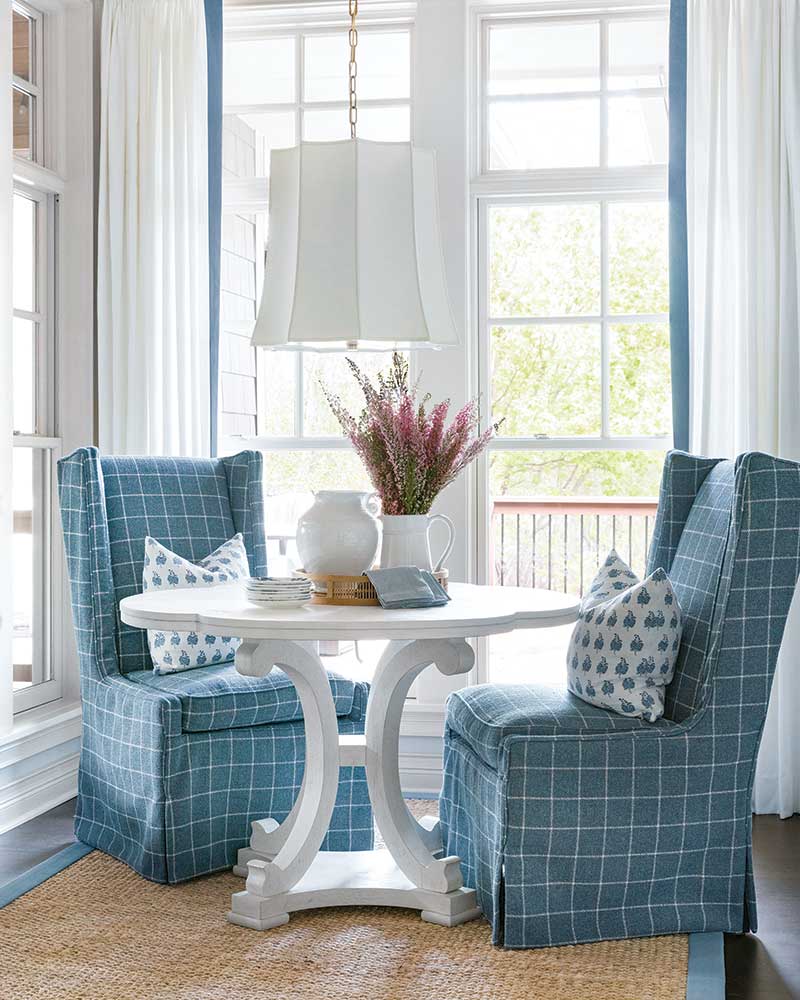 Fabrics To Incorporate
The coastal grandmother home decor trend often incorporates natural fabrics and textures that evoke a sense of the seaside and nature.
Here are some fabrics commonly used in this trend:
Linen

– Linen is a lightweight, breathable fabric that is perfect for creating a coastal look. It is often used for curtains, tablecloths, and cushions.

Cotton

– Cotton is another popular fabric used in coastal decor. It is versatile and comes in a variety of patterns and textures. Cotton is often used for bedding, upholstery, and curtains.

Jute

– Jute is a natural fiber that is commonly used for rugs, baskets, and decorative accents in coastal decor. It has a rustic texture that adds warmth and character to a room.

Seagrass

– Seagrass is another natural fiber that is used for rugs and decorative accents in coastal decor. It has a beachy, relaxed feel and is often woven into patterns or textures.
The fabrics used in coastal grandmother home decor tend to be light, airy, and natural, with a focus on creating a relaxed and inviting atmosphere.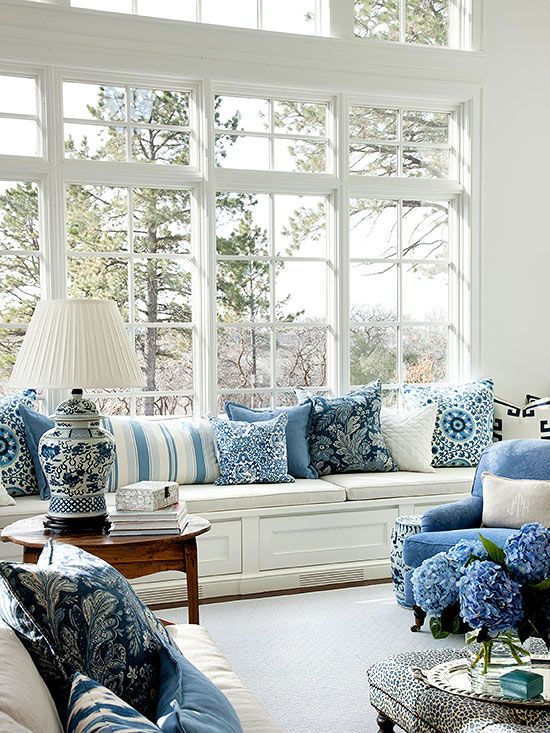 Decor Pieces To Add
Using home decor that reflects the natural beauty of the seaside will help achieve the perfect coastal grandmother trend.
Here are some decor pieces that can help you achieve this look:

Woven baskets

– Woven baskets are perfect for adding a touch of rustic charm to a coastal-inspired space. They can be used for storage, as planters, or simply as decorative accents.

Light, airy textiles

– Coastal decor is all about creating a relaxed and breezy atmosphere, and the right textiles can help achieve this. Light, airy fabrics like linen, cotton, and sheer voile can be used for curtains, cushions, and bedding.

Blue and white ceramics

– Blue and white ceramics are a classic part of coastal decor and can be used to add a touch of color and pattern to a space. These can be displayed as vases, bowls, or even as wall art.

Driftwood

– Driftwood is another natural element that can be used to add texture and interest to a room. It can be used to create sculptures, picture frames, and other decorative accents.

Linen fabric

– Linen napkins, dish towels, and aprons add to that casual relaxed feel of beach living. It is known for its strength, durability, and breathability, as well as its ability to absorb moisture and dry quickly.

Wood cutting boards

– Wood cutting boards are kitchen essentials that are popular for their natural beauty and durability. They add warmth and character to any kitchen.

Sisal rug

– Sisal rugs have a unique texture that adds visual interest to a room. They have a slightly rough texture and can withstand heavy foot traffic.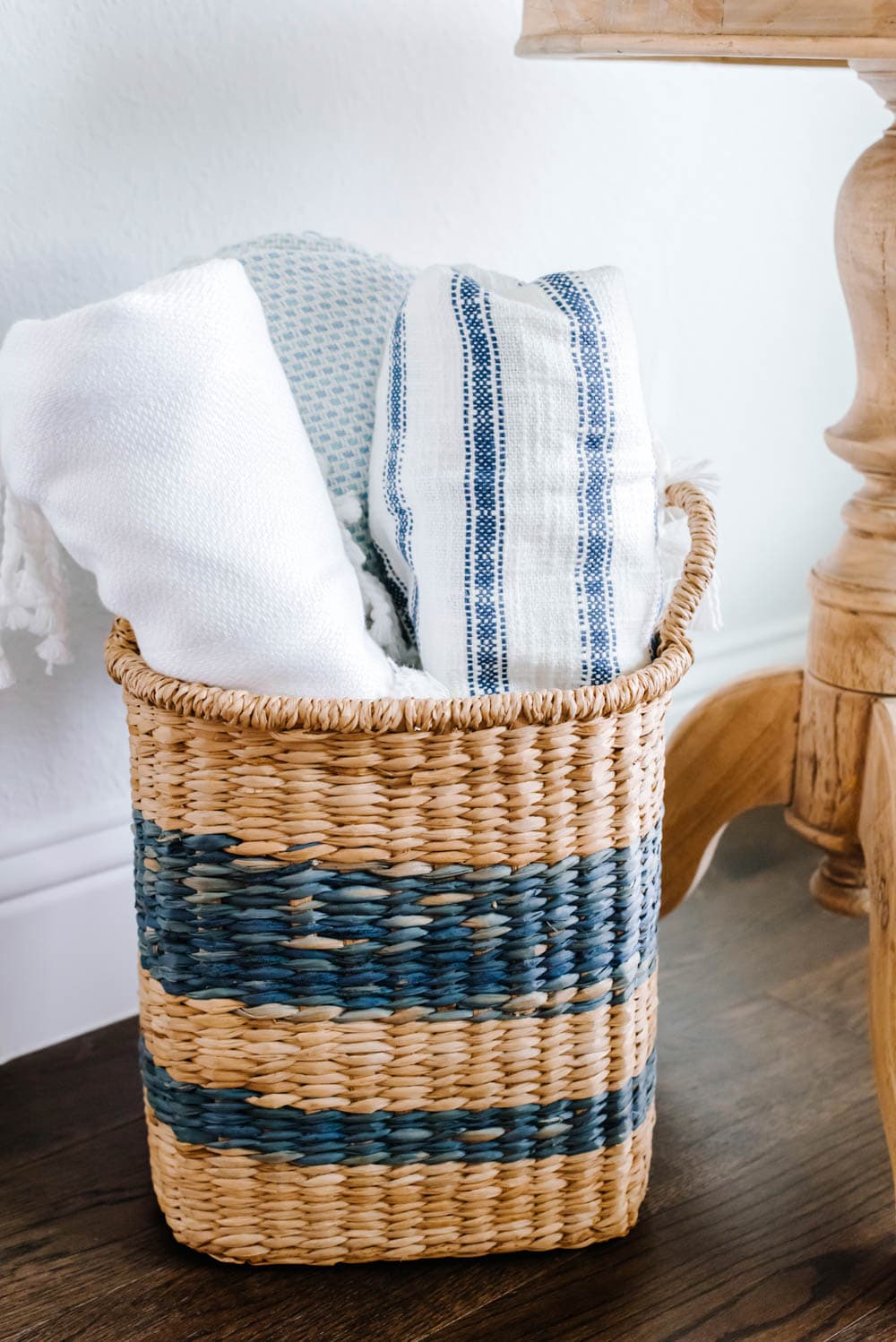 Overall, the key to creating a coastal grandmother home decor is to keep things natural and relaxed.
Choose decor pieces that evoke the seaside and nature, and focus on creating a comfortable and inviting space.
Coastal Grandmother Design Ideas For Your Home
Paint
Choose soft coastal colors for walls, cabinetry, or on a special piece of furniture. These colors will create a soothing backdrop for the other elements in the room.
Use either our neutral paint color guide or our tips on decorating with navy paint colors as a good reference to pick the right shades for your space.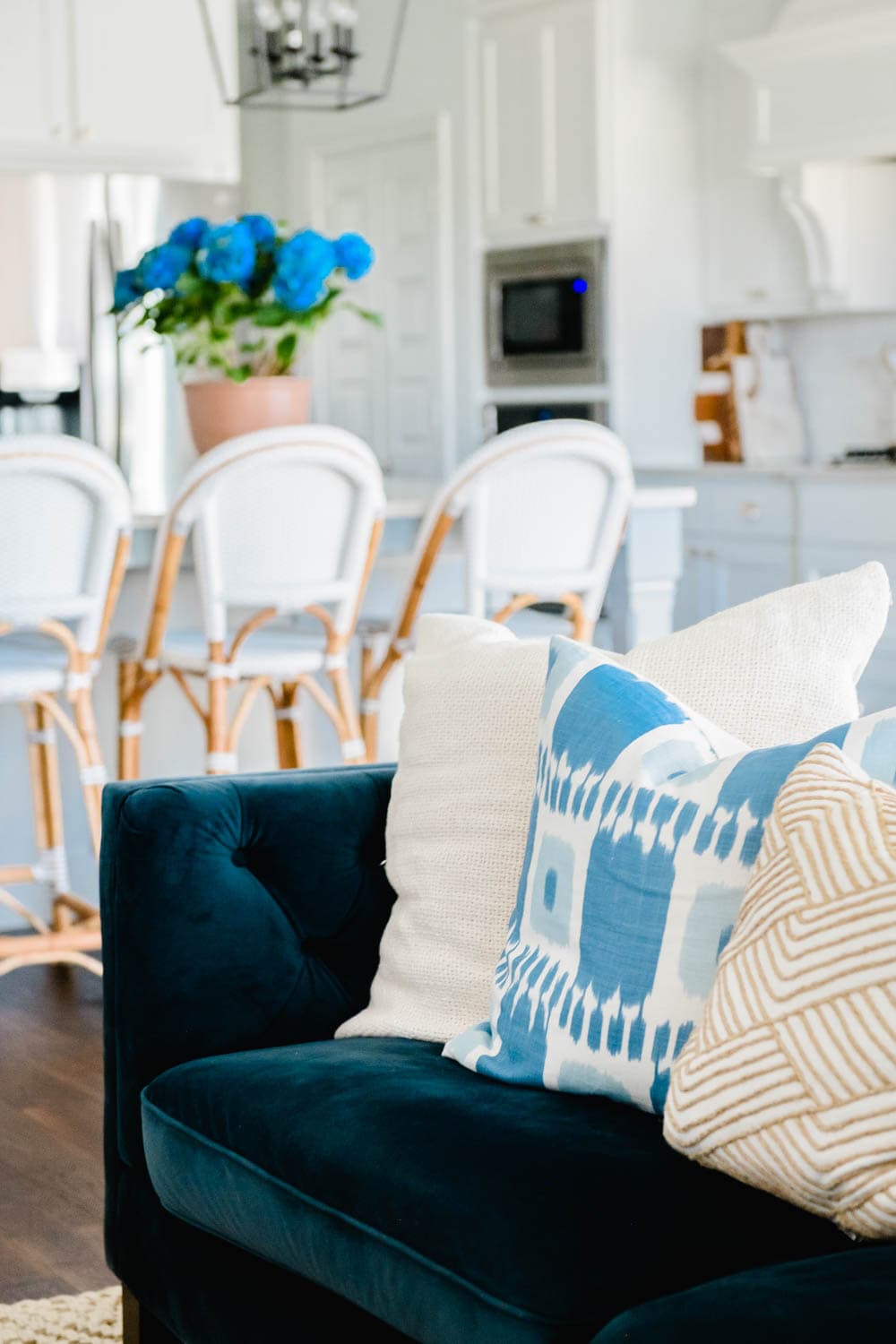 Pillows
Choose Pillows with Natural Fabrics: Coastal grandmother decor style is all about natural materials, so look for pillows made from linen, cotton, or wool.
These fabrics are breathable, durable, and perfect for creating a cozy atmosphere.
Coastal grandmother decor style often features a mix of different patterns and textures.
Don't be afraid to mix and match different patterns, such as stripes, ikat, and geometric prints.
Just make sure to stick with a cohesive color scheme.

Rugs
Sisal and jute rugs are a great choice for creating a cozy, coastal vibe in your home in the coastal grandmother decor style.
Just remember to choose a neutral color, layer with other rugs, and mix with other natural materials so your space is rich with texture.
You can even layer your rugs which helps to add not only texture but pattern and color.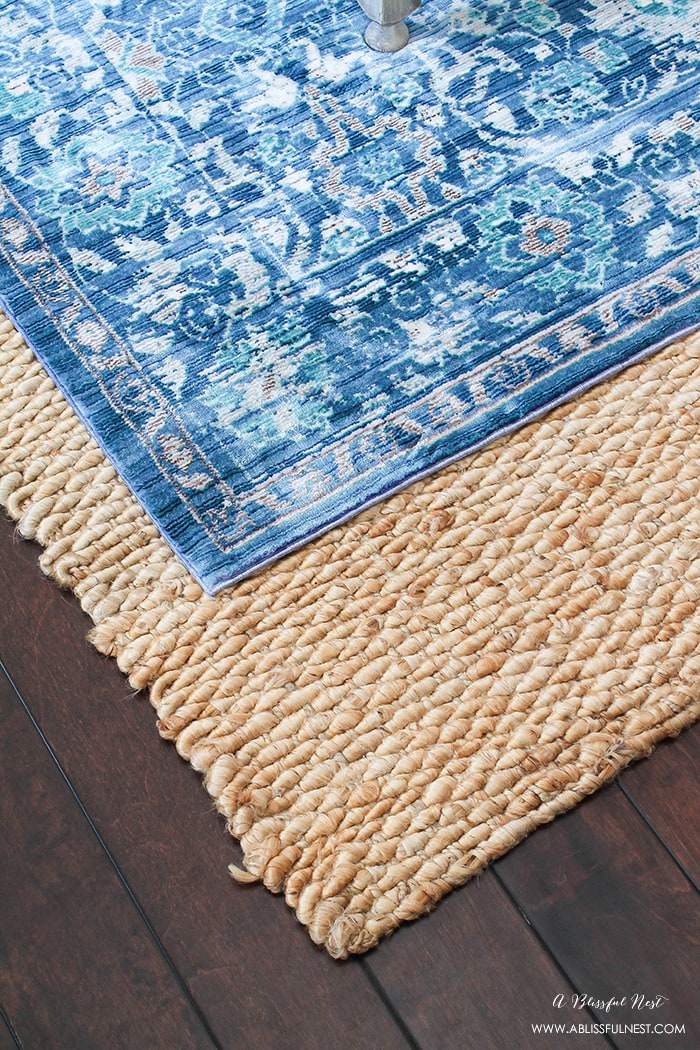 Lighting
Look for light fixtures that are in chrome, matte black, or even aged brass to incorporate the beachy look.
These fixtures can add an extra touch of coastal charm to your home and elevates the look of any room.

Artwork
Decorating with art is a wonderful way to add the coastal vibe and style to your space.
When selecting art pieces, consider the colors you want to add to your space.
Choose artwork that complements the color scheme or adds a pop of color.
Remember, decorating with art is a personal choice, so have fun with it and choose pieces that you love and that reflect your personality.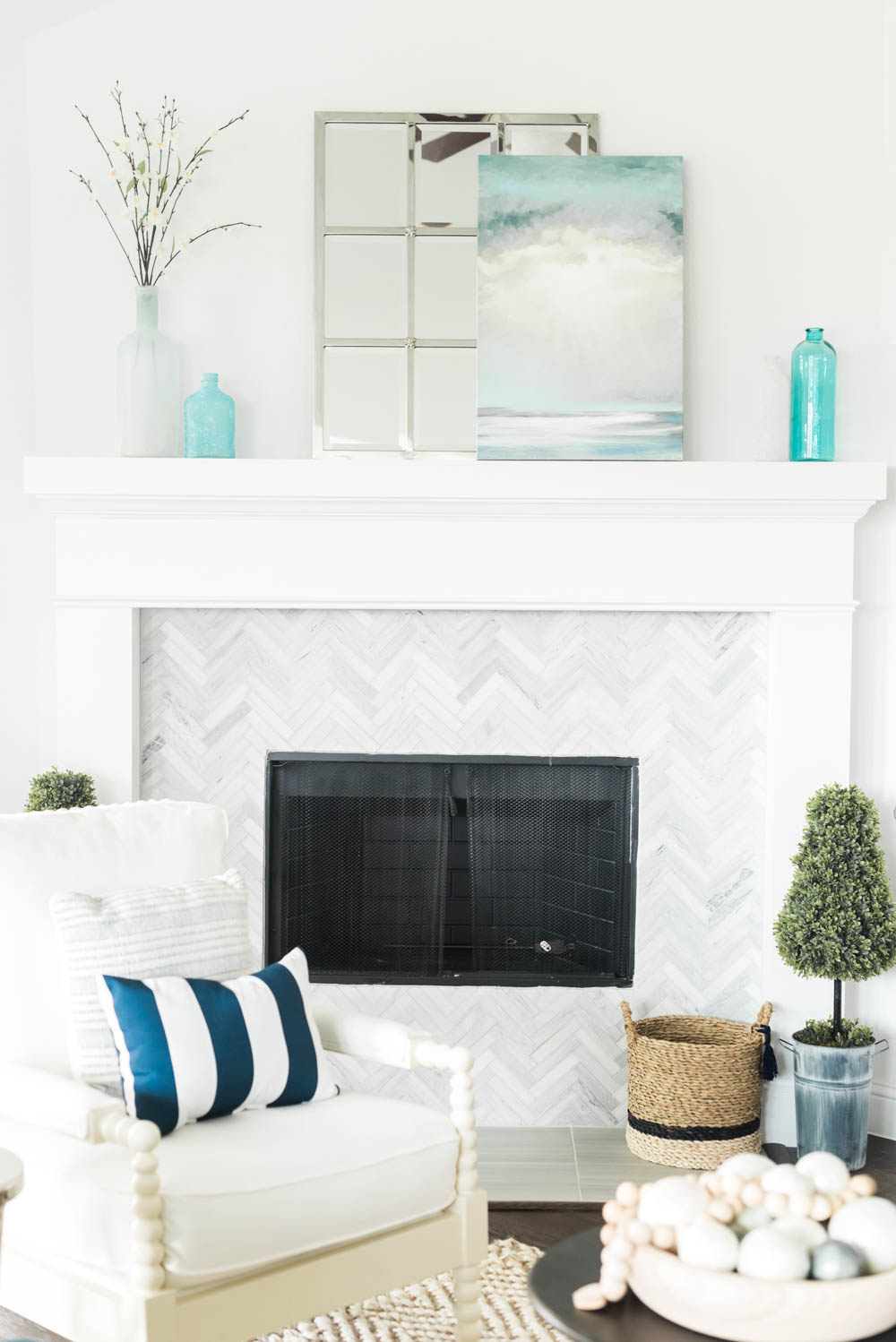 Where To Shop For Coastal Grandmother Decor
There are so many retailers that sell beautiful home decor but I have collected my favorite places to specifically shop for the coastal grandmother aesthetic.
Use my guide and tips to help select the perfect decor pieces to add to your space for some timeless coastal flare!
Coastal Grandmother Furniture and Home Decor Finds
Just click any of the photos below to shop them!

Coastal grandmother style is the perfect home decor trend for anyone who wants to create a coastal-inspired, cozy atmosphere in their living space.
Whether you choose contrasting hues and bold patterns or calming blues and natural textures, this timeless design aesthetic will bring an inviting coastal vibe into your home.
With these simple tips and ideas, you can easily transform any room with coastal grandmother style that's sure to make it feel like a beachside retreat!
More Coastal Home Design Ideas + Inspiration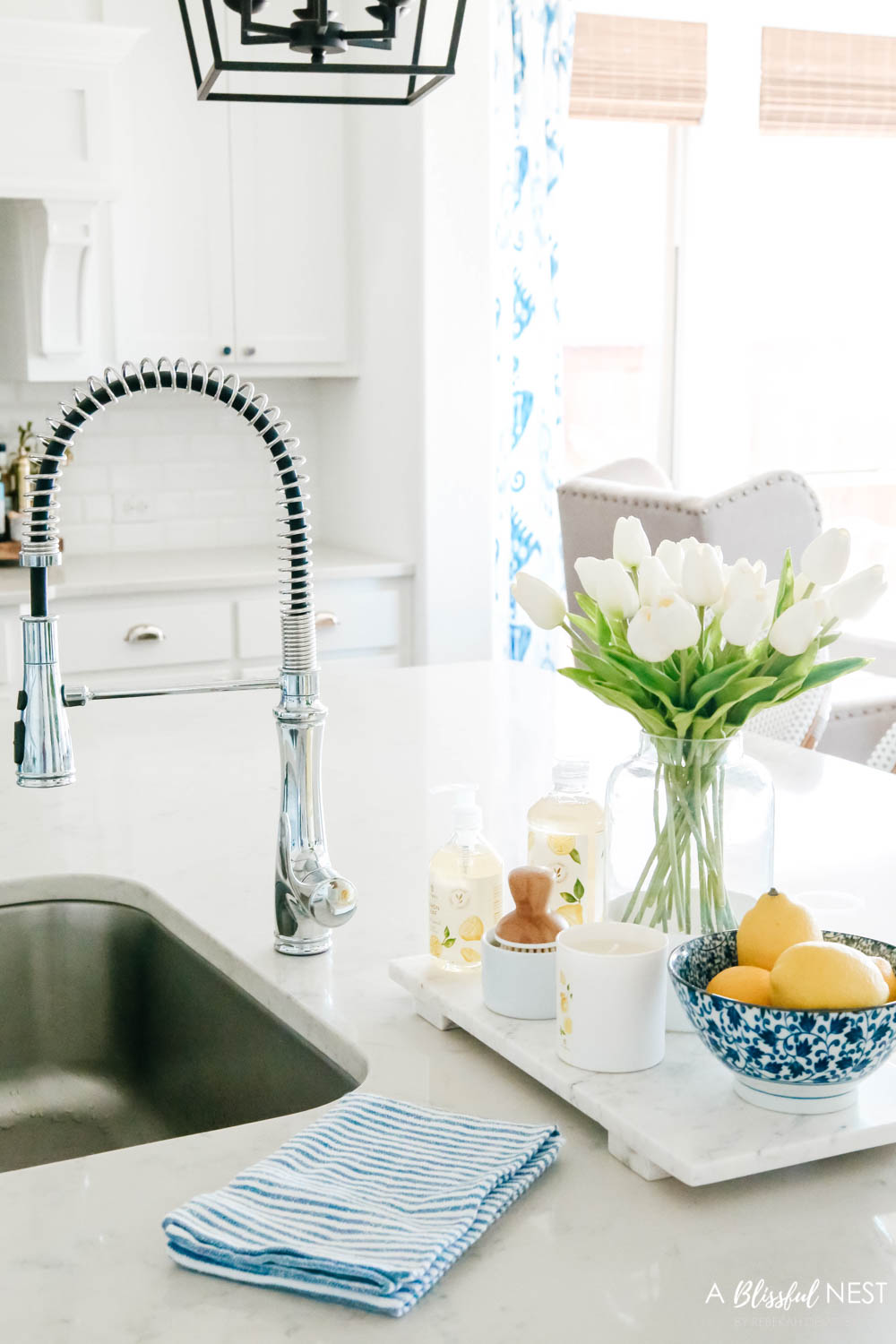 Shop My Amazon Finds
Shop my favorite products, finds for your home, and more only on Amazon.