How To Choose Neutral Paint Colors
This post may contain affiliate links. Please read our disclosure policy.
Choosing the right neutral paint colors for your home can be a daunting task.
There is somewhat of a standard rule of thumb I follow when selecting paint colors which I share in all of my paint color guides.
It has taken me many years to perfect this and I love sharing these kinds of tips with you so you are confident in your design decisions.
With so many options available, it's easy to feel overwhelmed and unsure about where to even begin. I totally get it!
That's why certain neutral colors have become increasingly popular. They serve as a versatile alternative to more bold colors and can easily complement any home decor style.
The great thing about light paint shades is they lend themselves to many different décor styles—rustic, modern, bohemian, and Scandinavian.
It's all about the ways you choose to accessorize the room with texture, furniture style, shape, and accents. Neutral colors are exciting because they create the perfect canvas for any space!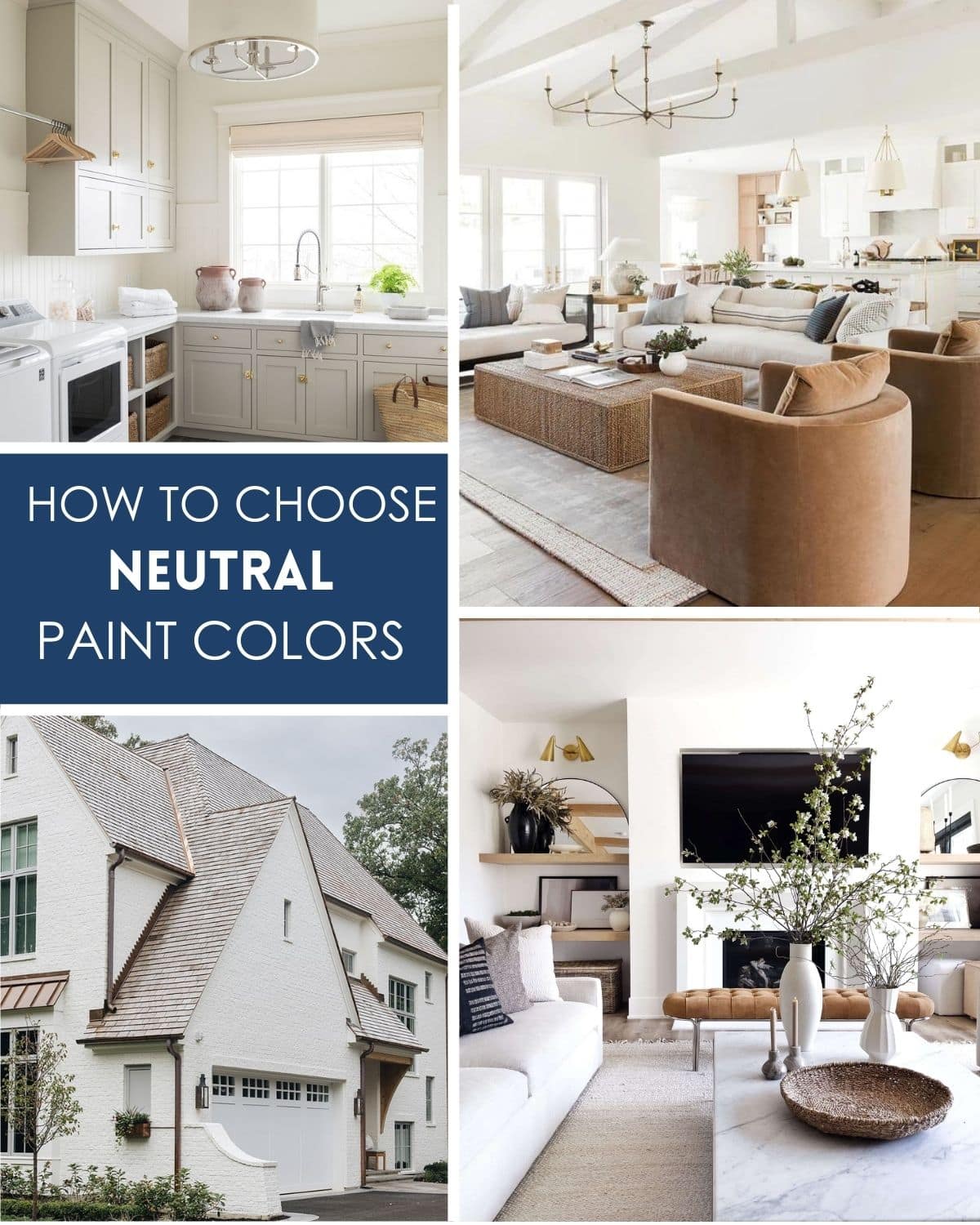 If you're ready for the clean, bright, cheer of a neutral color palette, here are some great ideas to inspire you, along with a guide to my favorite neutral paint colors.
Everything you need to know about neutral paint colors, from the different types of warm and cool tones to the key factors to consider when selecting the perfect shade for your living space, are much easier to decipher than you think!
The only thing you need to ask yourself is what space are you going to tackle first?!
What Are Neutral Paint Colors
Neutral paint colors are perfect for creating a calm and welcoming atmosphere in any room. But what exactly are neutral colors?
Neutral colors like white, beige, and gray come in a variety of undertones, such as warm beige and cool gray.
It's important to choose a shade with the undertone that best complements your space and personal style.
These colors can be used in any style of home décor, from traditional to contemporary and everything in between.
The beauty of neutral colors is that they complement any accent color that you introduce to the space.
So if you're looking for a low-risk way to add some style and sophistication to your home, consider painting your walls with a classic neutral shade.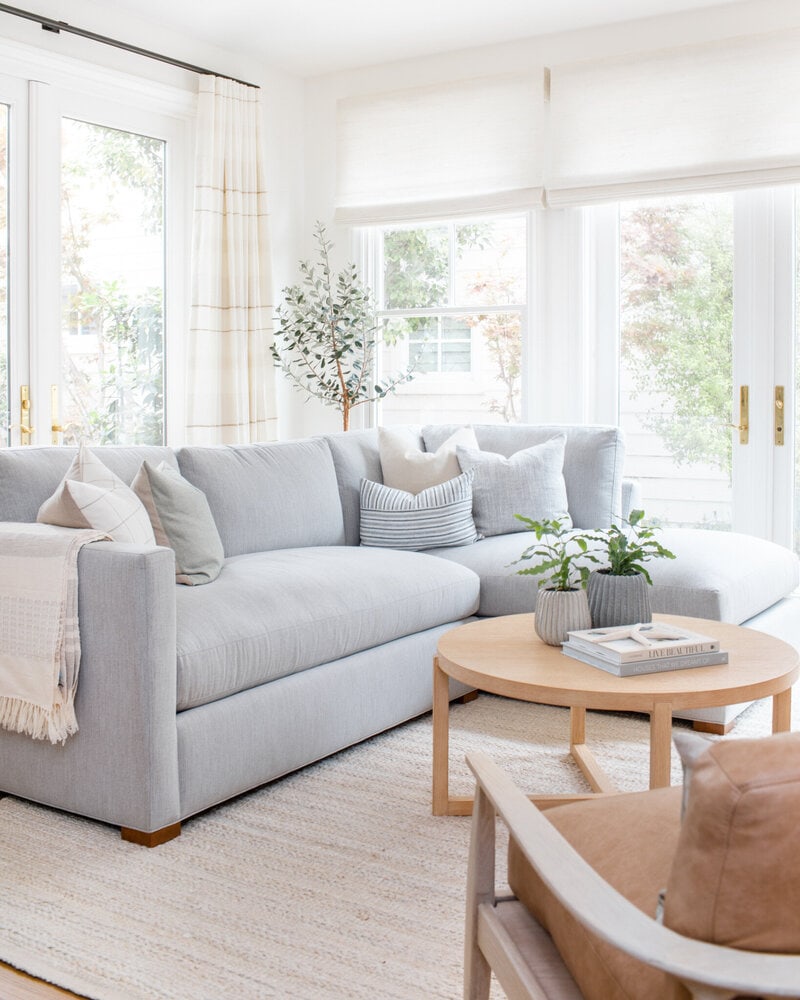 What Is A Warm Neutral Color
So, you've probably heard of the term "warm neutral" before, but what exactly does it mean? Essentially, it's a color that falls somewhere between warm (think: red, orange, yellow) and neutral (gray, beige, white).
Warm neutral hues typically have undertones of brown or taupe, which gives them a cozy, welcoming feel.
They're the type of colors that make you want to curl up with a good book and a cup of tea.
Think of colors like tan, khaki, or even soft pink. While they might not necessarily be shades you lean towards, they're incredibly versatile and can work in a variety of color palettes and design styles.
If you're looking for a soft, inviting color for your home or wardrobe, a warm neutral paint color might just be the way to go.
What Is The Best Neutral Color For A House
Choosing the right paint color for your house can seem overwhelming.
But if you're looking for a color that will never go out of style and complements any decor, then neutral is the way to go.
One of the best neutral colors for a house is greige, a combination of gray and beige.
This color gives off a warm and inviting atmosphere while still providing a modern and sophisticated look.
Plus, it's versatile enough to pair with any accent color, whether it's a bold pop of color or calming earth tones.
Best Neutral Wall Color To Go With Everything
When it comes to choosing a wall color for your home, neutral shades are always a safe bet.
But with so many options out there, it can be tough to pick just one.
Generally, the best neutral wall colors are greige, cream, white, and soft grays.
A warm neutral, such as beige or taupe, can add coziness, while a cool neutral, like gray or white, can give off a more modern and sleek vibe.
These versatile hues can work with just about any style, from traditional to modern, and they look great with both warm and cool accent colors depending on your lighting.
Whether you're going for a modern, minimalist look or a cozy, farmhouse vibe, these shades are the perfect backdrop for any space.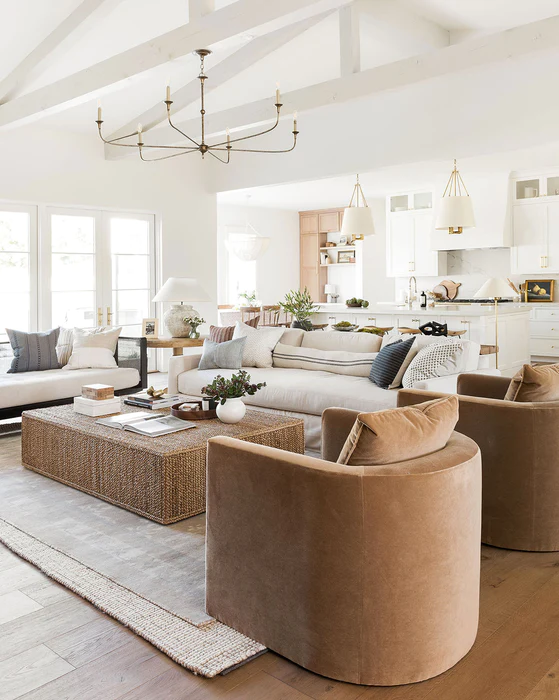 How To Select The Best Neutral Paint Color
I know it can be overwhelming to pick a paint color, but here are some tips to help you choose the right one for your space:
Lighting

: Lighting can have a big impact on the way a paint color looks in a room. Before selecting a color, observe how natural and artificial light affect the space. Some colors may look different under various lighting conditions.

Determine the undertones

: Neutral colors can have undertones of different colors such as beige, gray, yellow, green, blue, etc. Determine what undertone would work best in your space based on your existing decor and preferences.

Observe the existing deco

r: Consider the existing colors and textures of your furniture, flooring, and accessories in the room. Pick a shade that complements your decor and creates a cohesive look.

Decide on the mood

: Neutral colors can create different moods based on the shade you choose. Cooler tones like gray and blue can create a calming, soothing environment, while warmer tones like beige and cream can create a cozy and inviting atmosphere.

Test the color

: It's always best to test the color on a small area of the wall before committing to a full paint job. Observe how the color looks in different lighting and at different times of the day to ensure it's the right fit for your space.
Don't Forget To Order Paint Samples!
No matter what a photo looks like or description, every paint color will look different in your own space. It is so important to test a paint color before you commit to it.

That's why I love buying these peel & stick samples.
It makes it so easy & affordable to test colors!

Neutral Paint Color Guide
Save this paint color guide with the names of my favorite neutral shades for your next project!
Let these shades be a great starting point for your next project.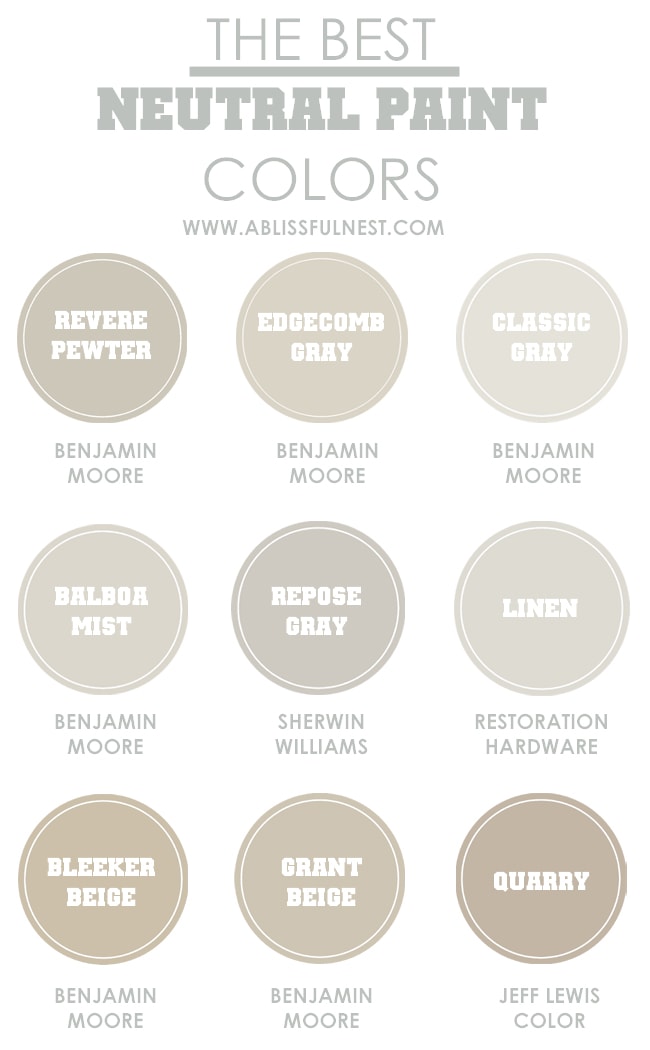 More Paint Color Guides:
Favorite Neutral Paint Shades
Choosing the perfect neutral paint color for your home does not have to be overwhelming.
Neutral colors can create a versatile backdrop that allows you to add pops of color or bold patterns without overwhelming the room.
Whether you are looking for a warm neutral or a cool tone, there are a variety of options to choose from.
Be sure to consider the undertones of each color to ensure it complements your existing decor. Use swatches to see how the color will look in different lighting and be sure to test your top choices on the wall before committing to a final color.
With these tips and a little bit of patience, you can transform your space into a cohesive and stunning space.
Happy painting!