We love a beautiful tea party and mixing and matching old tea sets with new ones. You may remember this one that had lots of vintage clothing for this kids to wear  Today's featured party is a pretty Vintage Tea Party Baby Shower submitted to us by Flavia from Fête à Fête.  A dear friend was going to be visiting from Canada, and Flavia decided it was the perfect opportunity to throw her a baby shower with a shabby chic afternoon tea party theme, including an entirely gluten-free menu.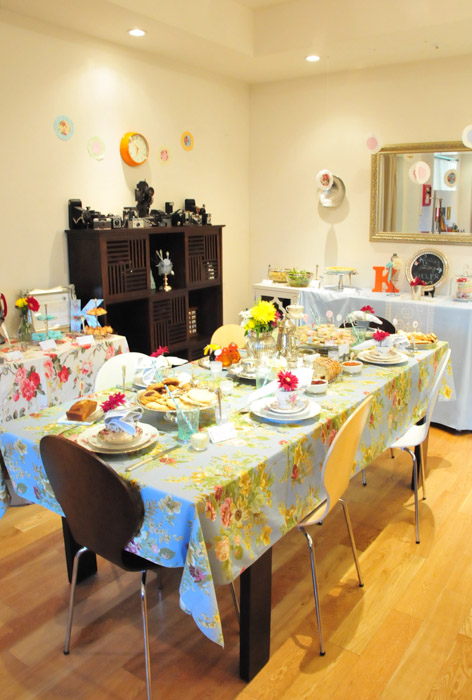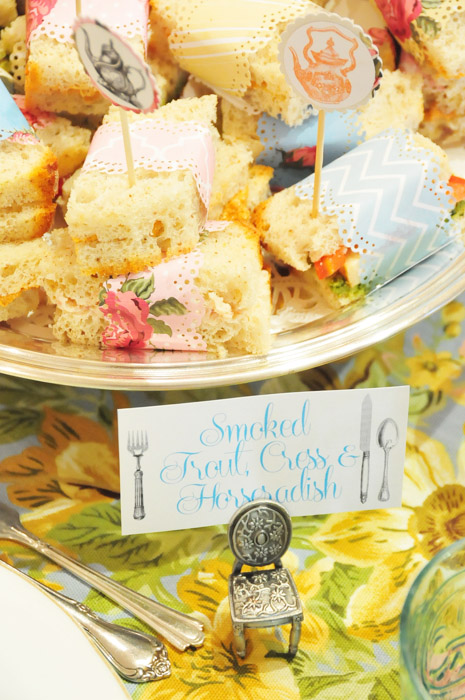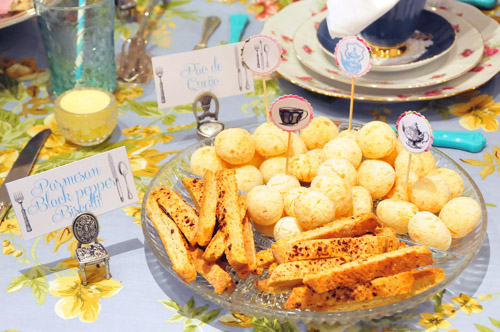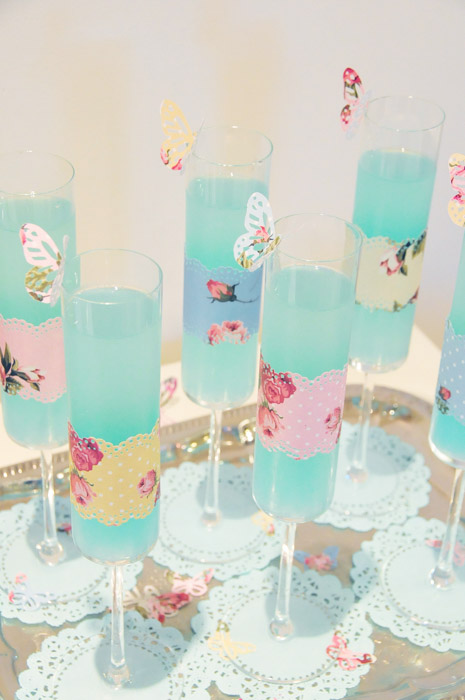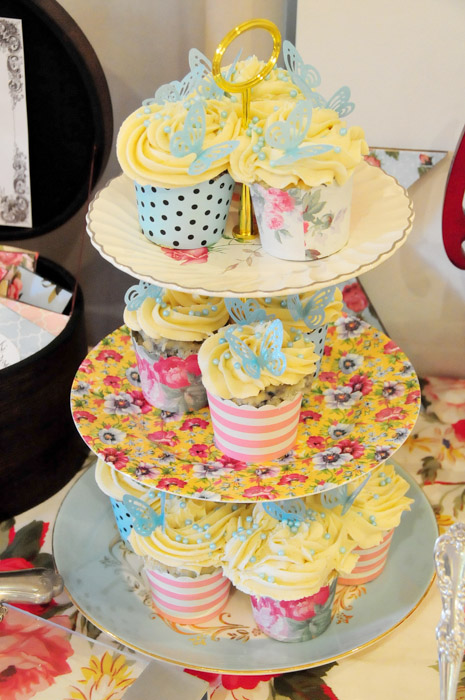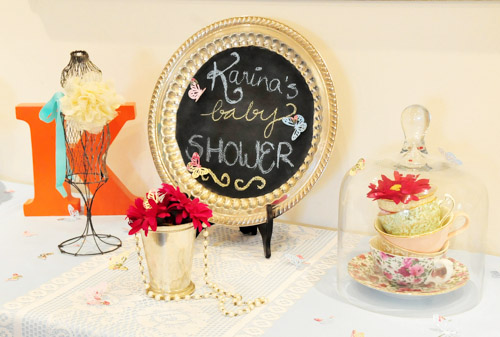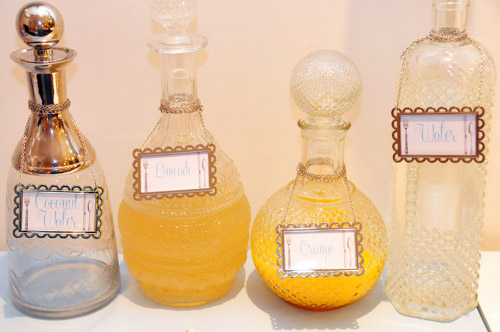 Flavia re-purposed a lot of items she already had to serve as decorations and serving pieces. What she did buy came from thrift stores and flea markets.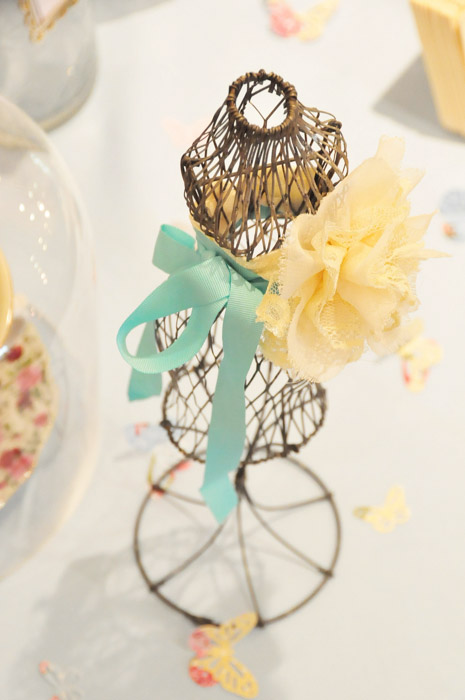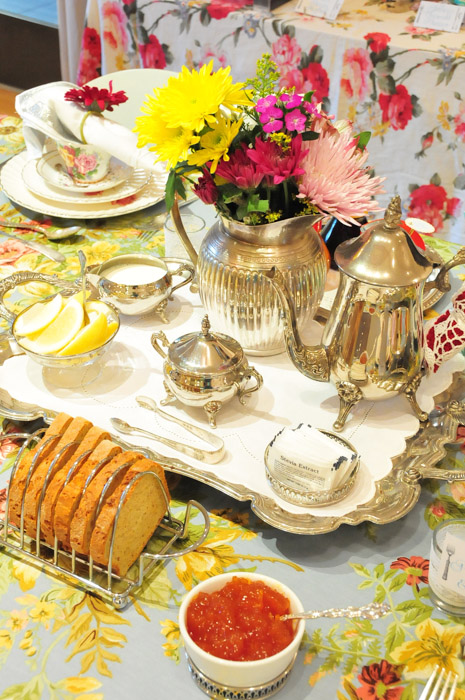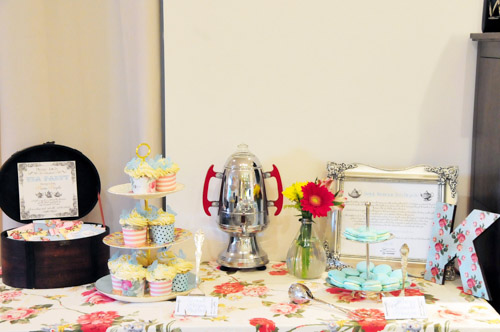 She asked that guests come "in a vintage mood – and outfit." and offered the ladies accessories such as gloves, tiaras, fascinators, pearls, feather boas, shawls and lace hand fans.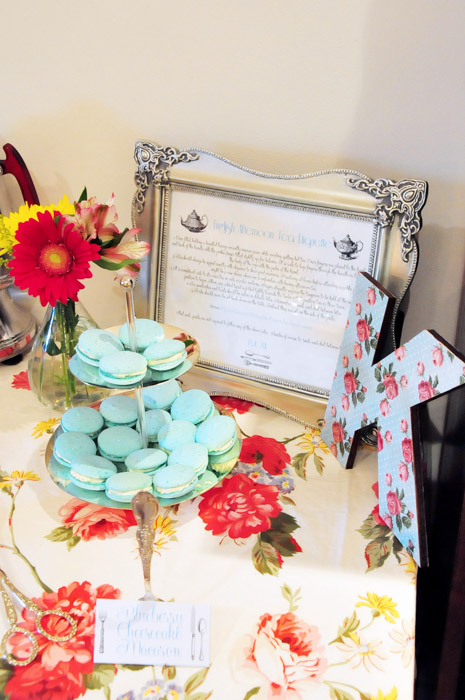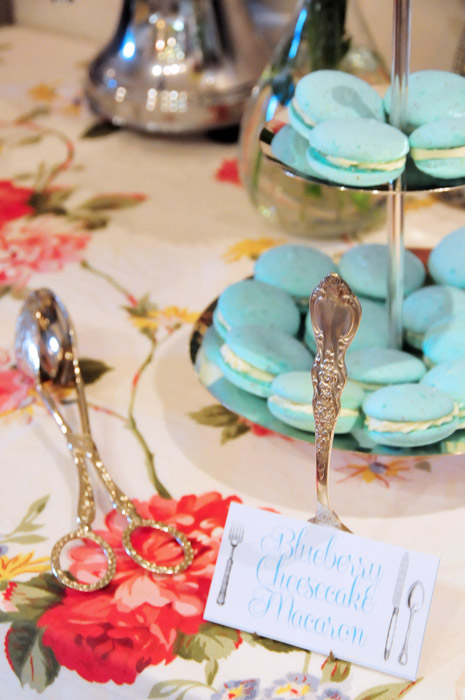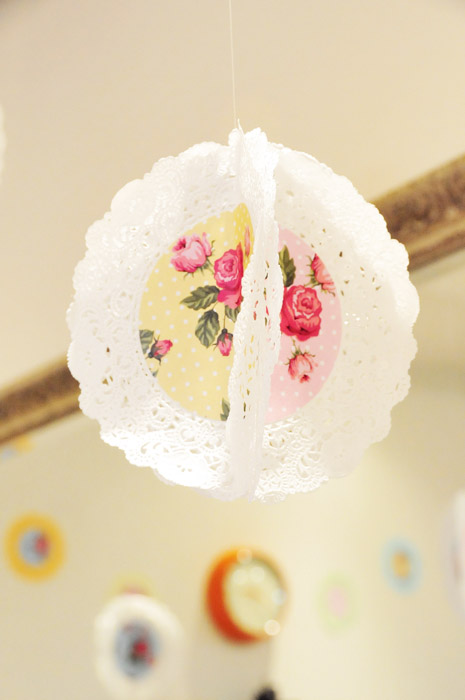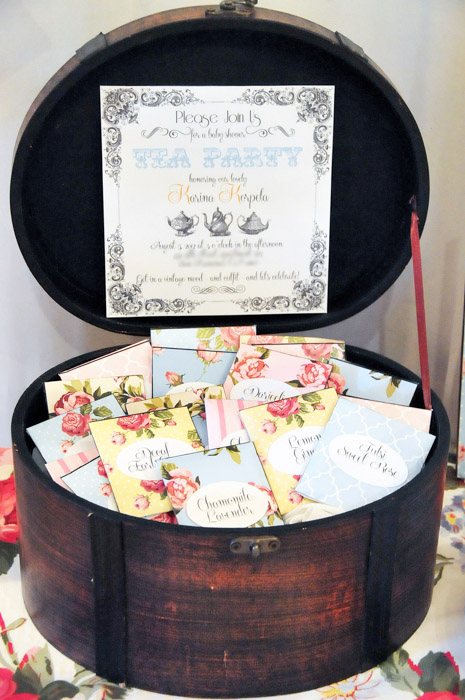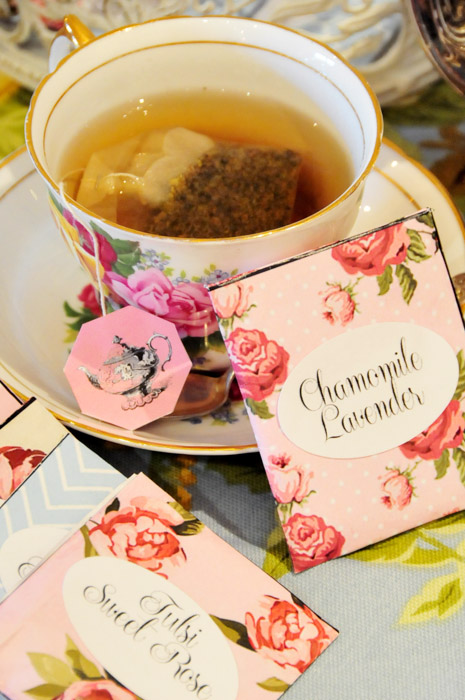 As party favors, she made chocolate-covered spoons and put them inside delicate organza drawstring bags with a note that read "Stir your hot milk with this chocolate spoon for a real treat!"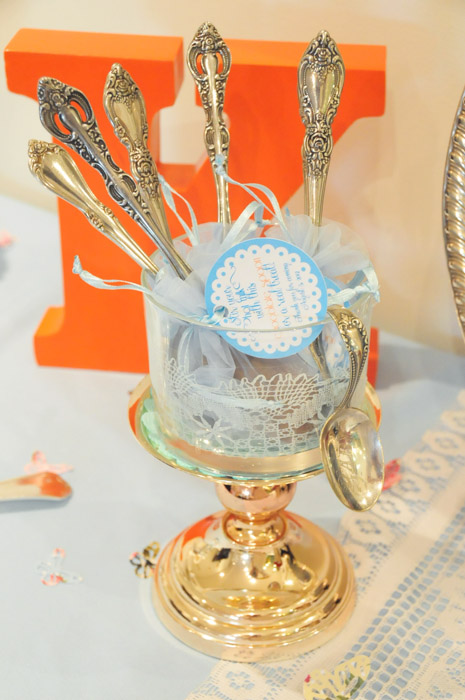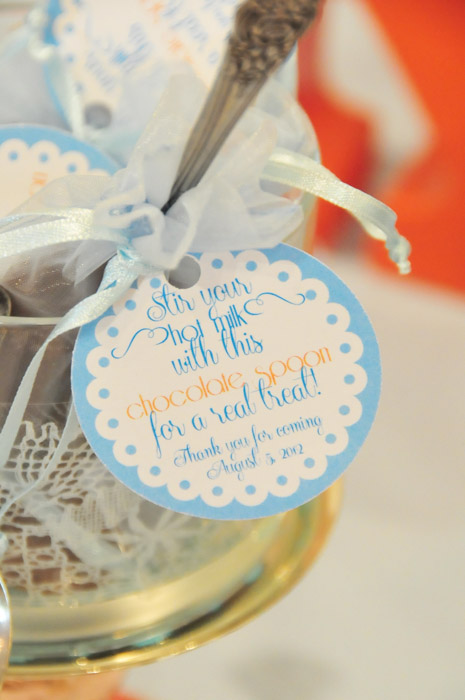 As Flavia says, "It was a lovely and fun afternoon and a sweet way to show my friend how much we all love her and how happy we are with her family addition"
Thanks so much for sharing your lovely Vintage Tea Party with our readers, Flavia!
VENDORS
Event styling, invitations, paper decorations, food, sweets, party favors, photography: Flavia from Fête à Fête