A while back ago one of our sweet clients, Heather of Sweet Boochie sent us photos of her daughter's Little Mermaid Ariel Inspired Birthday Party and I about died. It is too cute and I love how original and different her sweets table is from most Little Mermaid parties I have seen out there.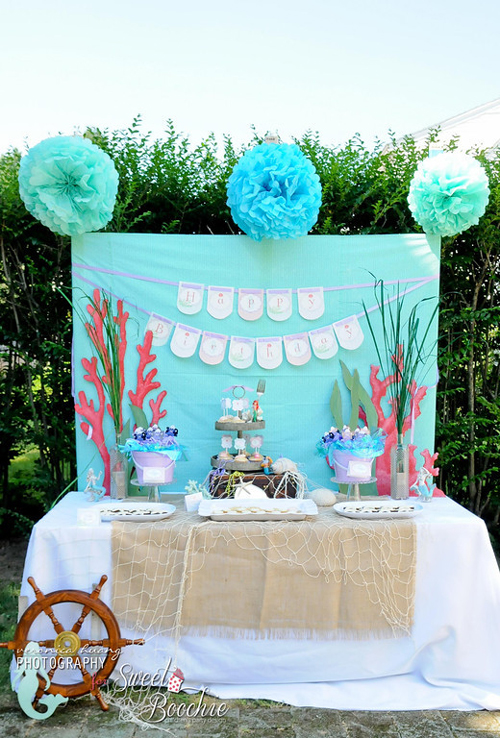 Here is a little bit of what Heather said about creating this magical party:
Heather said- "Our daughter Ana, requested a little mermaid (Ariel inspired) theme for her 5th birthday party this year. Character parties can always be a challenge to make them look whimsical and beautiful yet familiar to what the child knows is the character. I decided to use princess Ariel as inspiration for the color scheme (sea foam green, coral and lavender). My goal was to have each guest feel as though they were a princess mermaid under the sea…so to make this happen, my wonderfully talented mother-in-law sewed fifteen costumes and a dress up tent for all the guests to change in. As guests walked in they were transformed into a mermaid, with their outfits and a headband that I made by hot gluing a starfish onto a Dollar Tree purple headband.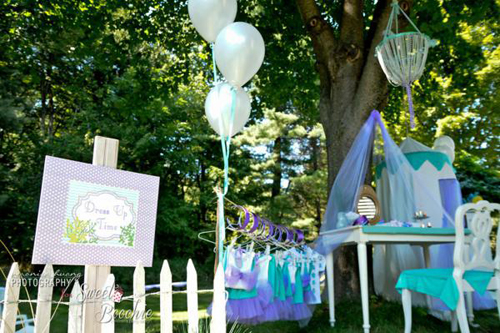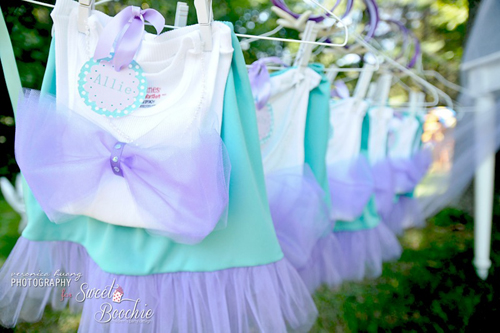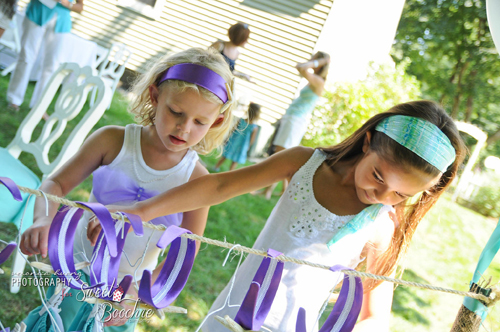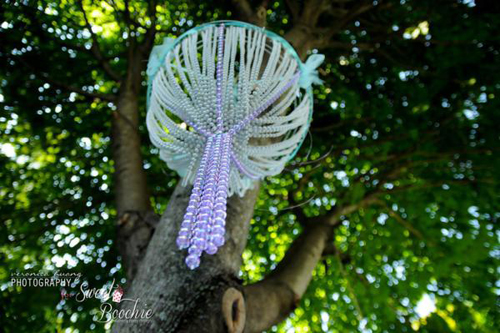 I really felt the sand dunes were iconic of the beach, so I decided to make beach signs and "sand dunes" to mark each activity/game. I did this using free scrap wood from our local wood supply store and some old ceiling paint that I mixed with water and rubbed on with an old T-shirt to give it a white wash effect. I then placed the lovely printable signs (designed by Rebekah at A Blissful Nest) in a Pottery Barn Kids matte frame and tacked it to the wood post. My husband helped place sand and an old picket fence we had around the sign and I embellished with shells and tall grass. These signs marked the activities of dress up, making pearl bracelets, finding a pearl game, and a pass the treasure game.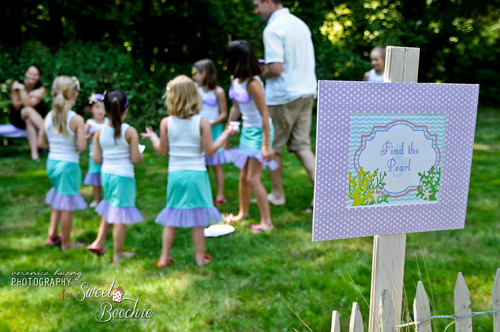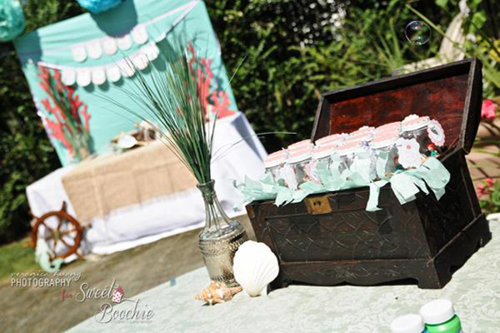 For the dessert table, I wanted it to reflect the bottom of the sea, and the hidden treasures that mermaids find from a sunken ship. So I was thrilled to find the hand mirror at a local goodwill, and the fork I had to resemble the "dingle hopper" that Ariel finds to "comb" her hair. All the desserts I made myself. Our oldest daughter has food allergies, so it's important I can make all the desserts safe for her to eat as well.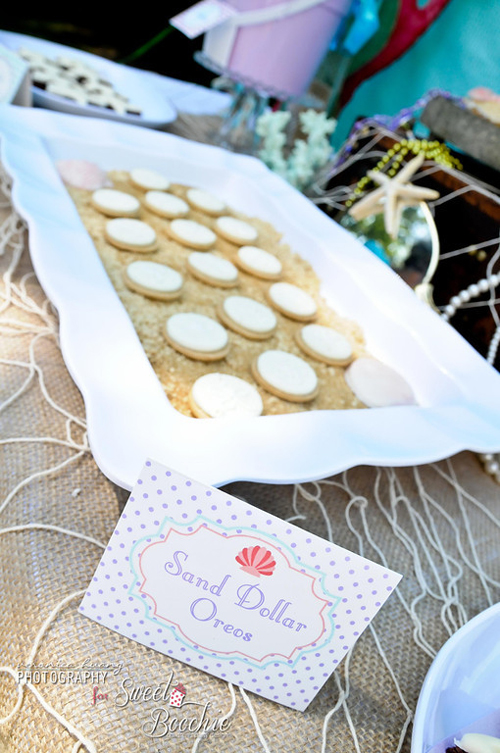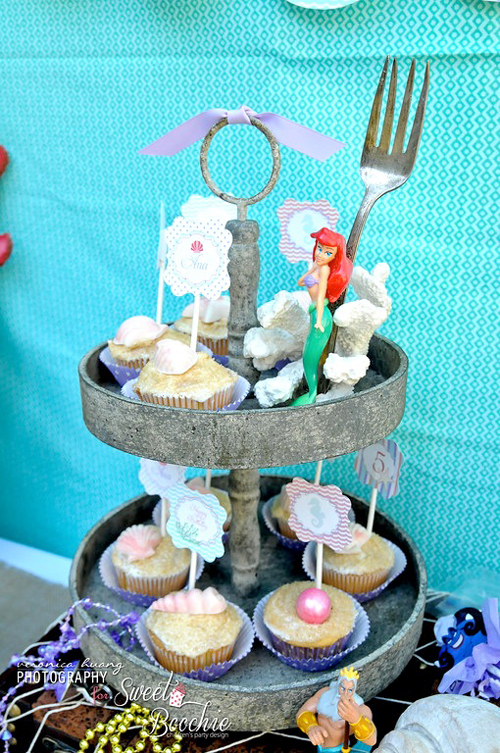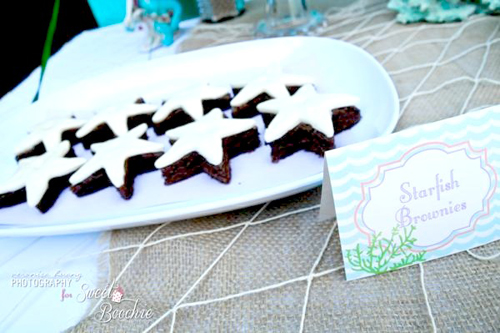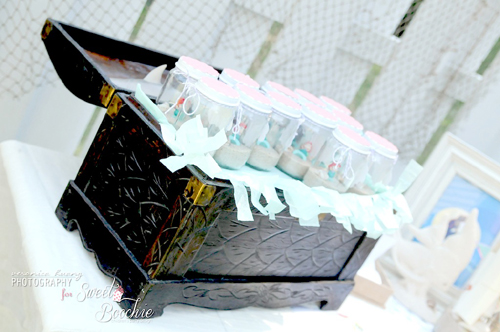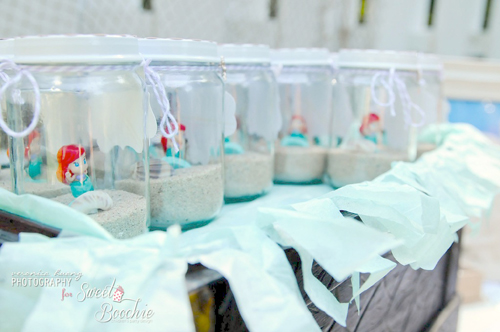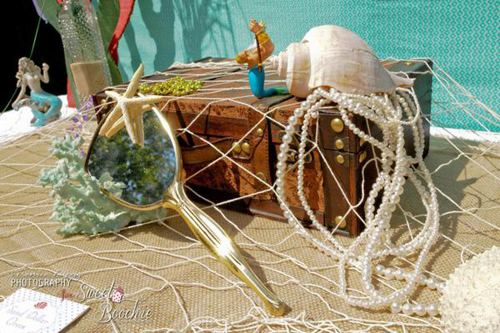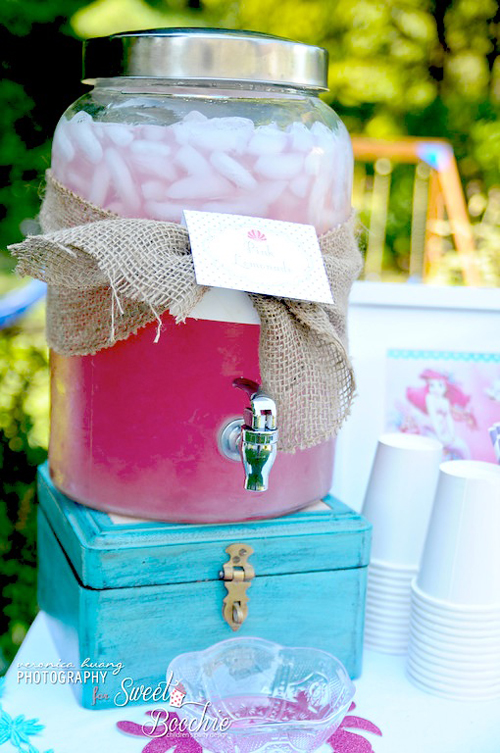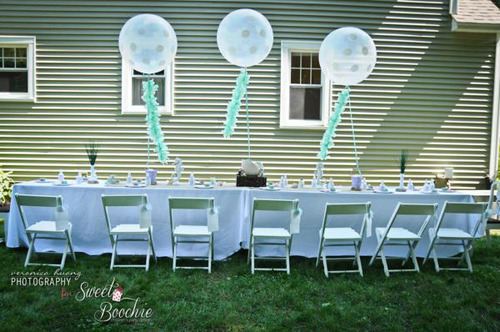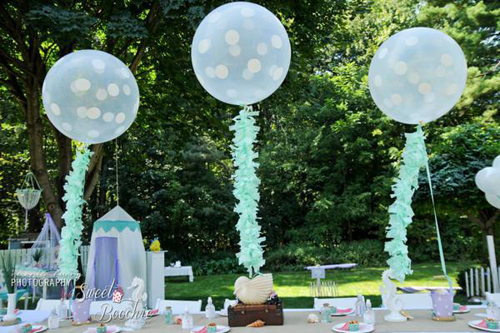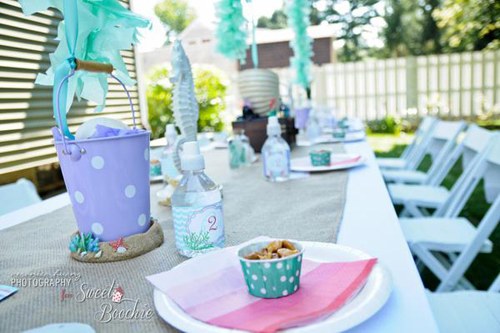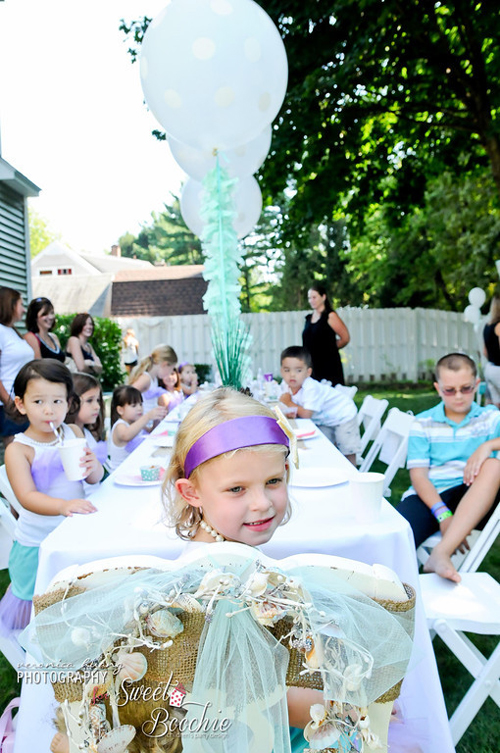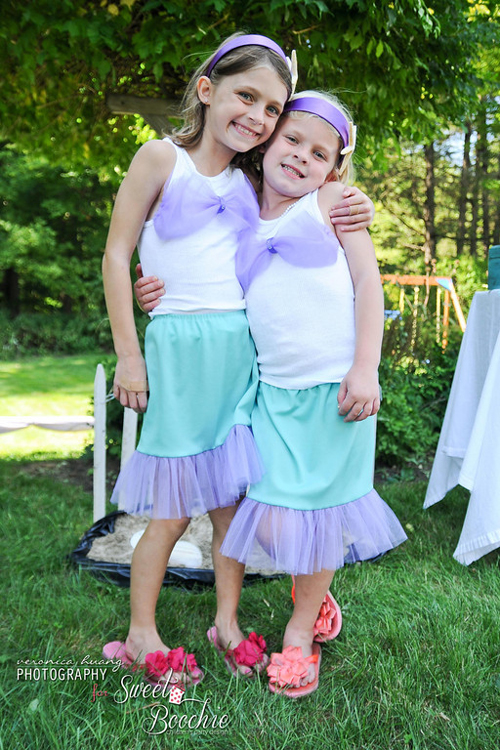 Thank you Heather for sharing this darling Little Mermaid party and I think we are all ready for summer!
Our Little Mermaid Collection is available HERE!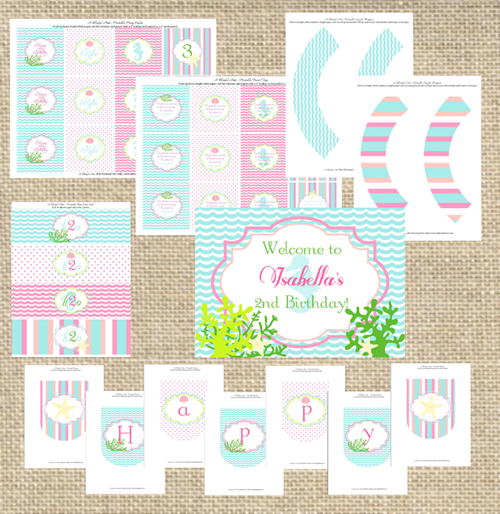 Fabulous Vendors:
Party Styling: Heather Schleif of Sweet Booochie
Photography: Veronica Huang
Printables: Rebekah Dempsey of A Blissful Nest
Table and Chair Rentals: Bayly's Rental