Who is ready for the most delicious tasting cherry sangria cocktail recipe ever?!! Did you know February is National Cheery Month? I didn't either so you are in for a treat!
This cocktail is cool and refreshing but packs a punch. It is the perfect cocktail recipe when having friends over or for a holiday celebration.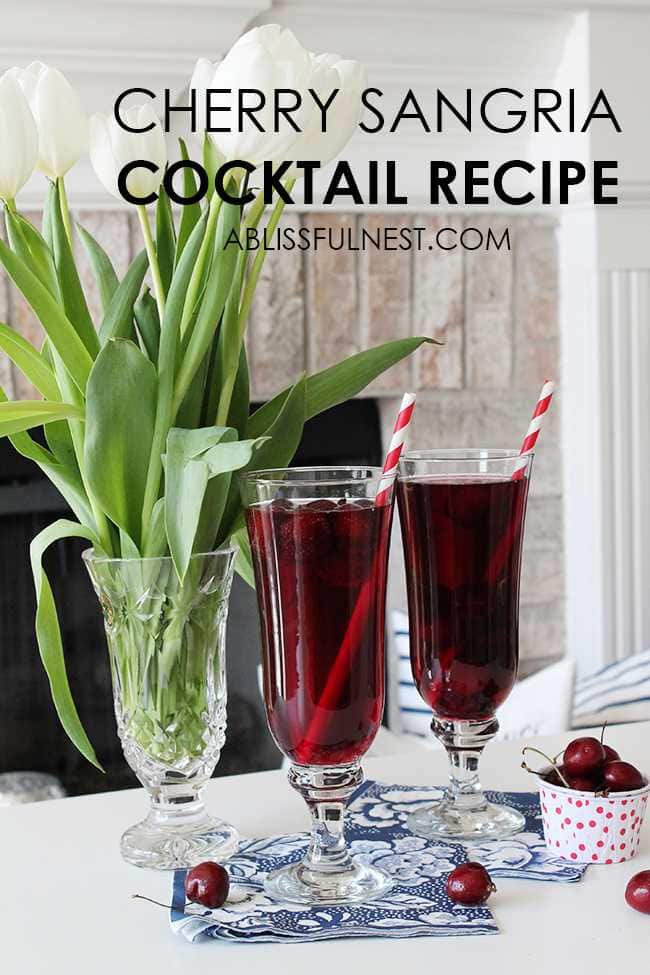 If you love the taste of tart cherries then this is the drink for you. It takes very few ingredients and I loved dressing it up with a fun paper straw and cocktail napkins.
I know you will love this cocktail as much as I do!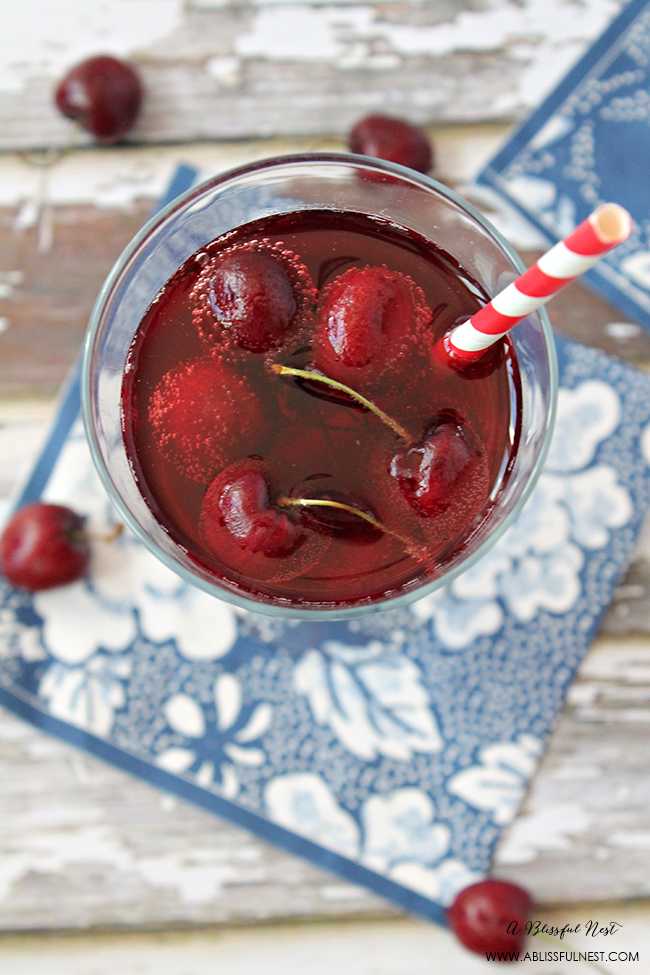 Cherry Sangria Cocktail Recipe:
Ingredients:
1 bottle of Moscato
1/3 cup Amaretto Liquor
1 bag of frozen cherries
Sprite or 7up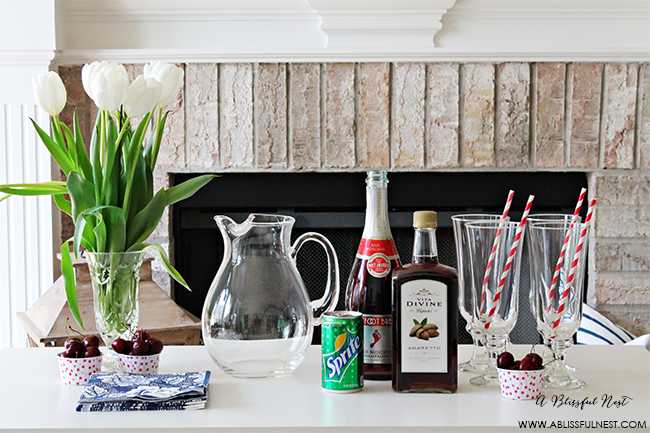 Directions:
Pour bag of frozen cherries into a pitcher
Pour Moscato & Amaretto into a pitcher
Refrigerate for 24-48 hours. The longer you let it sit, the more delicious it will taste!
Pour mixture into glasses and top with soda.
Add extra cherries for garnish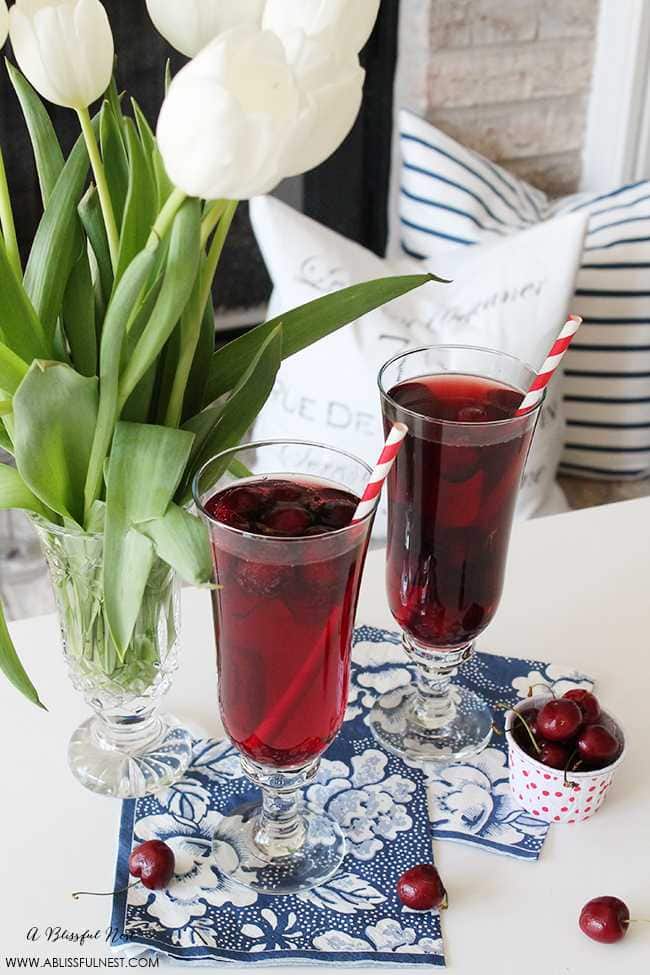 Also here is a tip when making these, if you want to make it less sweet then you can use club soda instead of the sprite. Are you ready to go celebrate National Cherry Month now??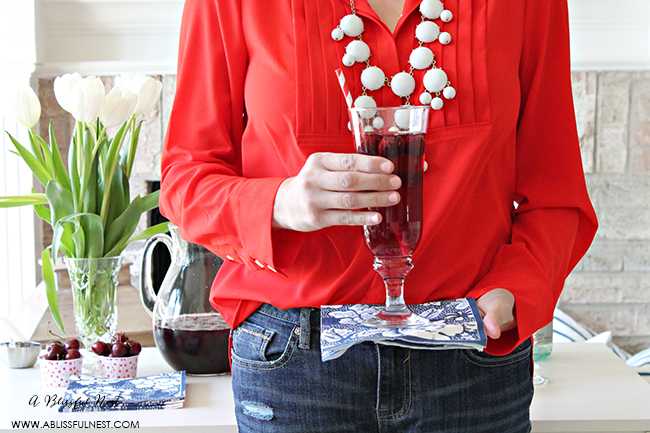 Pin our image below & to save it for later!