Design Details Uncovered – Coastal Living Room
This post may contain affiliate links. Please read our disclosure policy.
I know y'all know how much I love coastal design. I talk about it A LOT. Reminds me of living back home in California since I am far from the beach here in Dallas. Today I am sharing this gorgeous turquoise coastal living room for today's Design Details uncovered post. I really love doing these posts where I show you a designer room and how to get the look with full shopping resources plus tips and hints on achieving the same aesthetic. Ready to get started??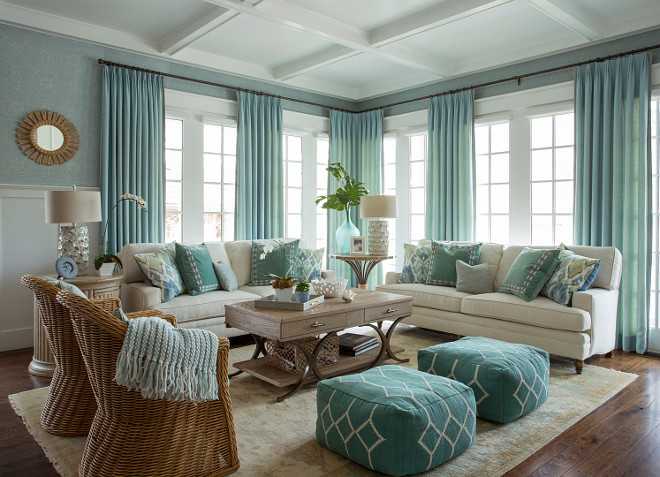 Room design by Alexandra Rae Interior Design
The Design Details:
select the perfect shade of turquoise
It's all about the tranquil feel in this room and the accent color for the walls and accessories will set the stage for your room. Choose a blue that has a green tinge to it for the perfect shade.
create a cozy conversation space
There is so much seating in this room and thank heavens it is big enough to handle it all. BUT with that said it still feels cozy. If you can't fit to sofas then have 2 chairs face your sofa on the opposite side and have some moveable poufs on the ends. Adding small benches and poufs will give you that extra space when you need it and you can always keep them in another spot when you don't.
select neutral pieces of furniture
When you use a color like this on the walls and in all these accents then you need to ground it with neutral colors so it is not too overwhelming.
add touches of sisal/rattan
I always have a piece in my rooms of sisal/rattan or jute. It adds texture and depth to a design. They especially work here in a coastal room.
layer your turquoise color
Layer your main color on the wall and then will drape panels. If they are in the same color hue then it adds some visual depth to a room and is not too much contrast.
Get The Look:
THIS POST CONTAINS SOME AFFILIATE LINKS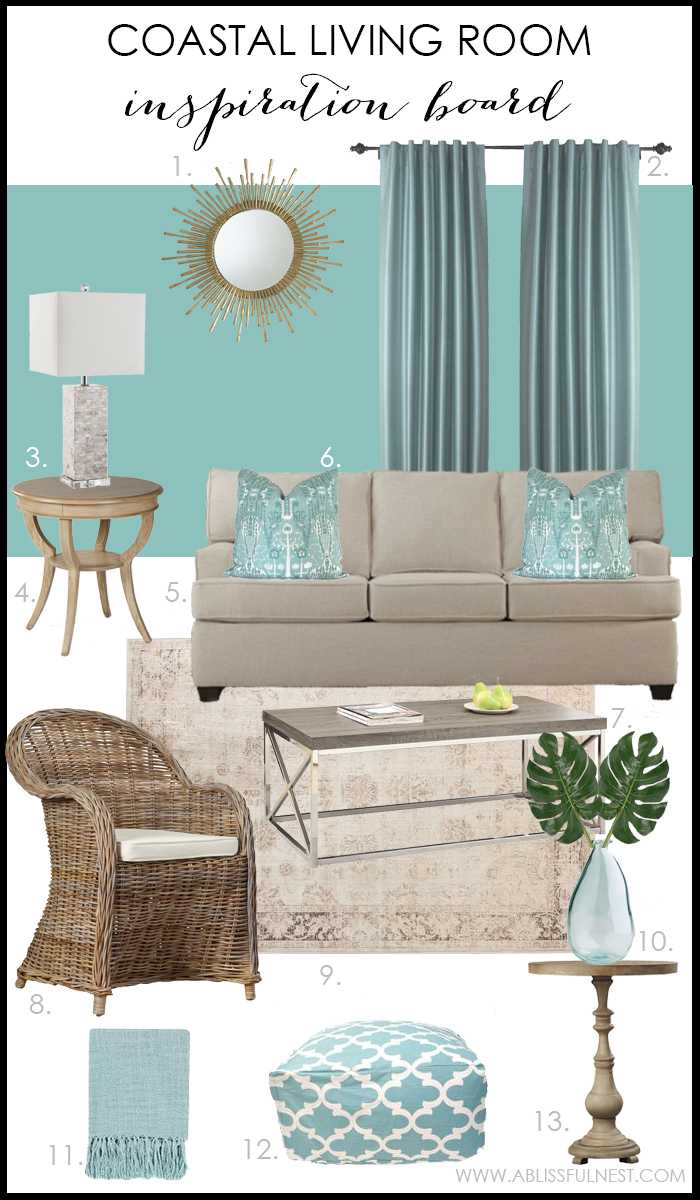 1 | 2 | 3 | 4 | 5 | 6 | 7 | 8 | 9 | 10 | 11 | 12 | 13
Shop the post!
Click on the items below to shop them!

If you loved this coastal living room design then we know you will love our other Design Details Uncovered posts!