DIY Dryer Sheets + Free Printables
This post may contain affiliate links. Please read our disclosure policy.
I have been working my way over the last year to make our home more chemical free. It is a HUGE undertaking but I think one that is very important to be conscious of. With all the recent articles being published on early puberty in girls due to toxins (amongst other things), having a 6-year-old in the house definitely makes me worry and think more about this. about this. One of the things I changed recently was our dryer sheets. I used to use the traditional ones until I realized those too were full of chemicals. I have been loving using my essential oils over the last few years and thought it was high time that I used them with our laundry too.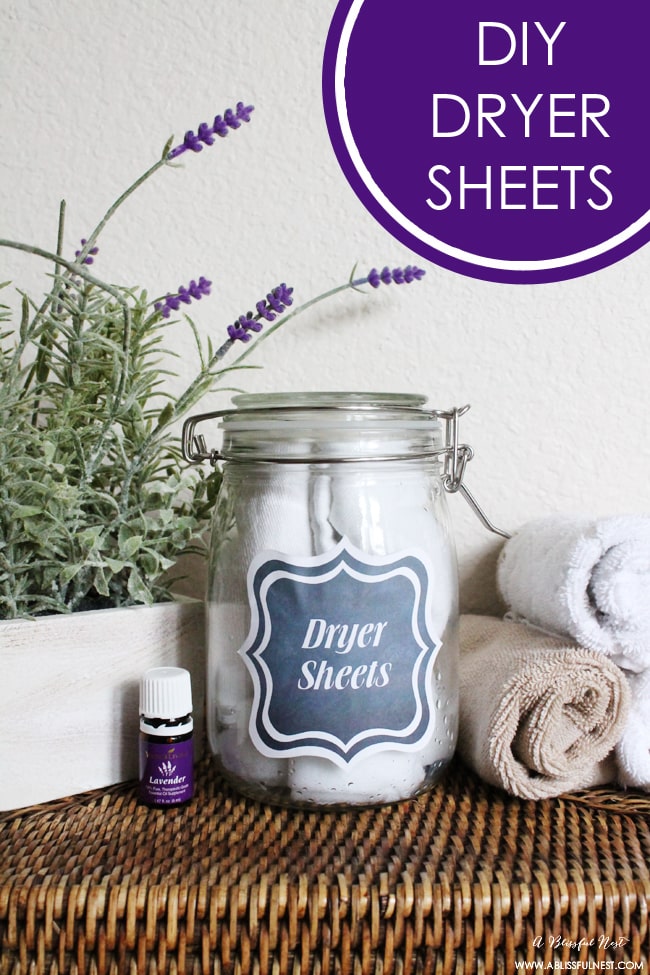 There are just a few simple items and ingredients you need to make these DIY Dryer Sheets:
– cotton cloths (These ones are my favorite!)
– vinegar
– your favorite essentials oil (I like to use lavender, tea tree oil, or thieves)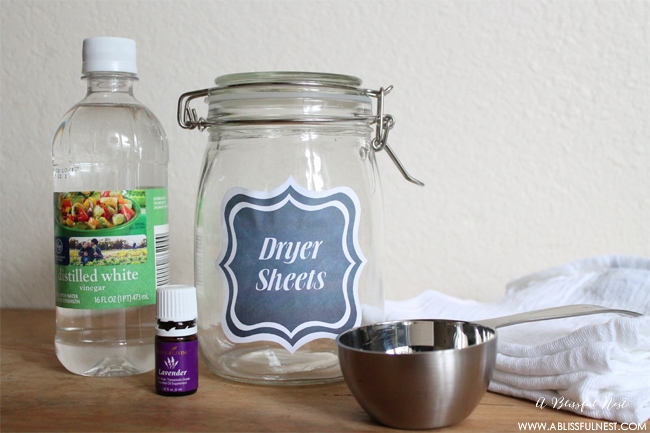 Add 1/2 cup of vinegar to your jar.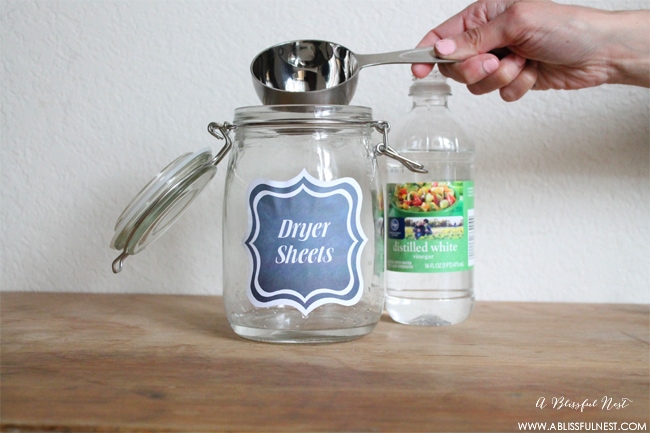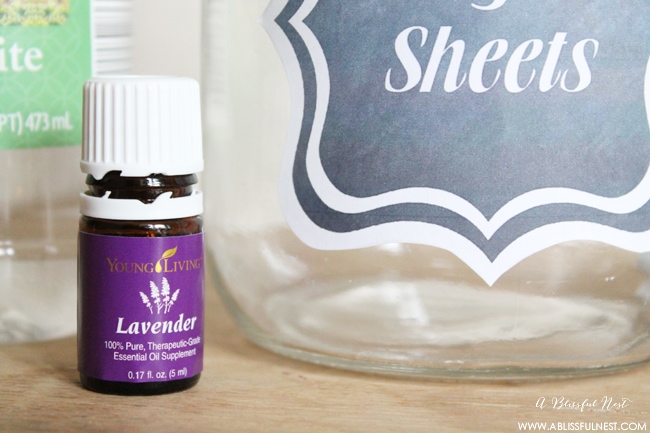 Select your EO and add 8-10 drops to your jar.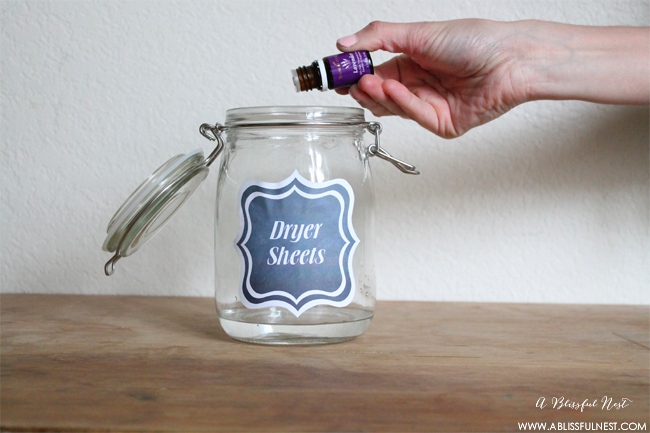 Roll up your cotton cloths and add them to the jar. Close your jar and turn it upside down and all around to coat the cloths with your mixture. And you're done!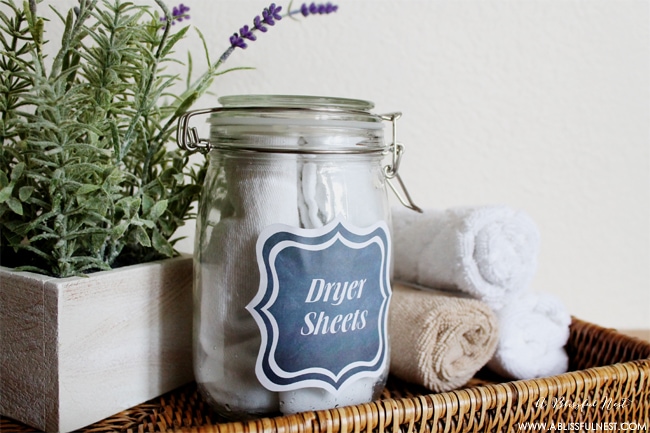 How simple was that?! I add 1 to each load in my dryer and when I pull my laundry out it smells fabulous. Just wash your cotton cloth and save to do a new batch when you need more.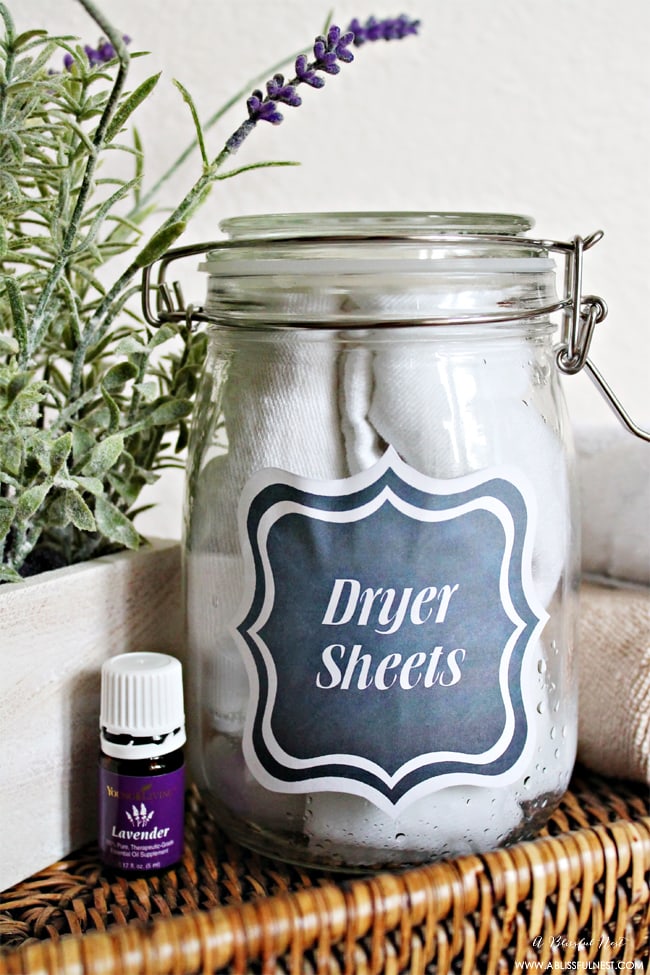 I hope you loved this simple tutorial and I have created some laundry room printable FREE tags for you to download and use! Click HERE to download now. Enjoy!

Disclaimer: These statements have not been evaluated by the Food and Drug Administration (FDA). These products are not intended to diagnose, treat, cure, or prevent any disease. The information on this site is not intended or implied to be a substitute for professional medical advice, diagnosis or treatment. Please confirm any information obtained from or through this web site with other sources, and review all information regarding any medical condition or treatment with your physician. Never disregard professional medical advice or delay seeking medical treatment because of something you have read on this website.