DIY Sea Glass Bottles
This post may contain affiliate links. Please read our disclosure policy.
Hey friends! Who's ready to get their coastal fix with these DIY sea glass bottles tutorial?! We are taking a break from all the fall decorating in my home (you can catch up HERE) to talk about one of my favorite design styles . . . coastal home decor.
You know this is my favorite style for myself so definitely, you will see a lot of it like this coastal mantel and coastal table setting I did last month. Now that I am living in Texas this kind of style is not as common and it is hard for me to get my beachy design fix in the stores around here.
So what is a girl to do? Well, I will tell you . . . make it yourself. And that is just what I did with these sea glass bottles.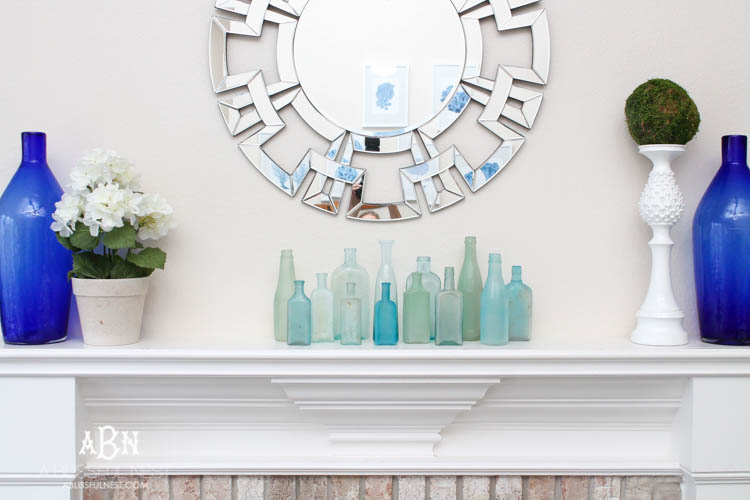 Aren't they so pretty clustered together? Some of these are original but I wanted a bigger collection so that is where this tutorial came in.
I have seen many tutorials out there using modge podge but I did not want to go to all that work. I am kind of lazy sometimes when it comes to tutorials and "do it yourself" projects.
The more simple the better! So here you go my friends . . . .
How to Create DIY Sea Glass Bottles: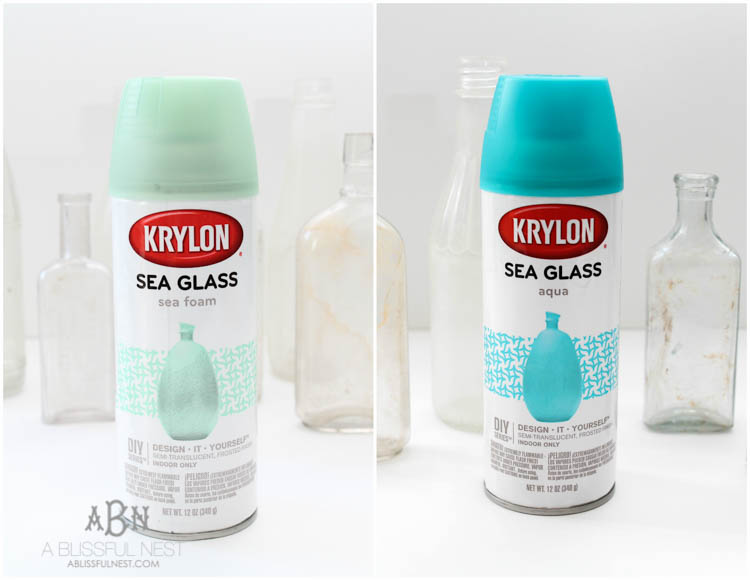 THIS POST CONTAINS SOME AFFILIATE LINKS
Materials Needed:
Clear glass bottles, old jars or clear small vases (mine are from the Salvation Army)
Directions:
Step 1: Clean your bottles of any dirt and debris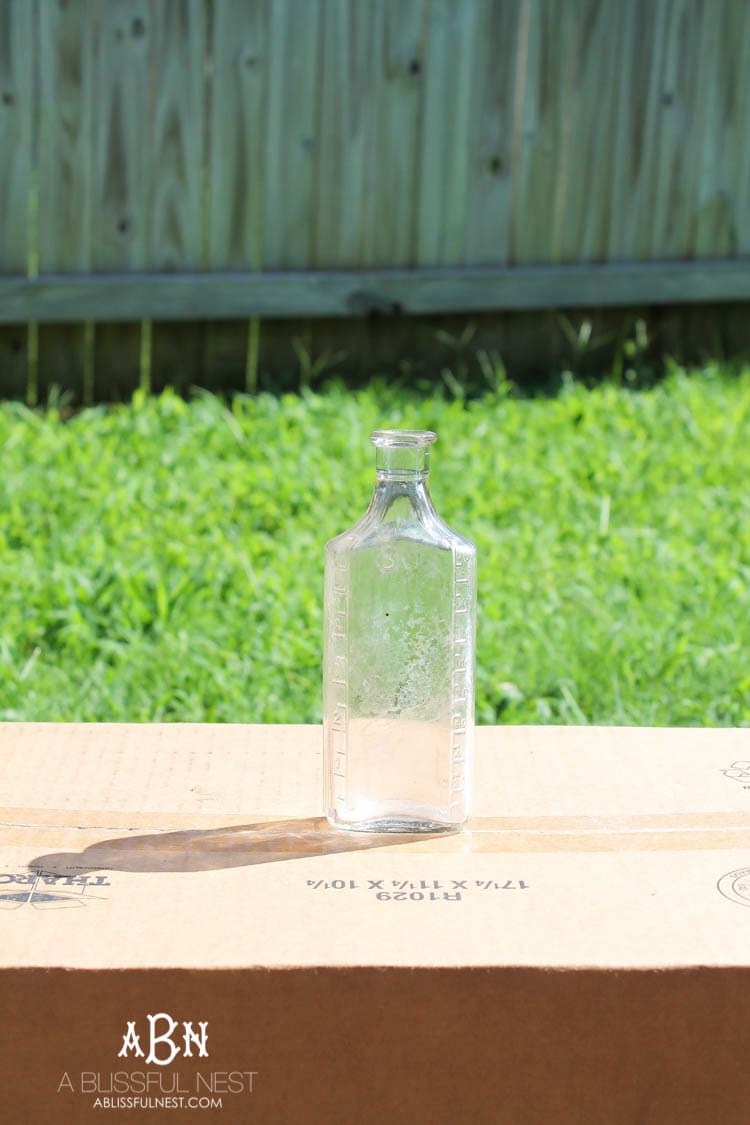 Step 2: Set your bottle(s) up on an old box clear of anything to not get overspray on anything in your way.
Step 3: Spray 1 light coat of paint to the bottle moving your hand quickly up and down. Let dry for approximately 10 minutes.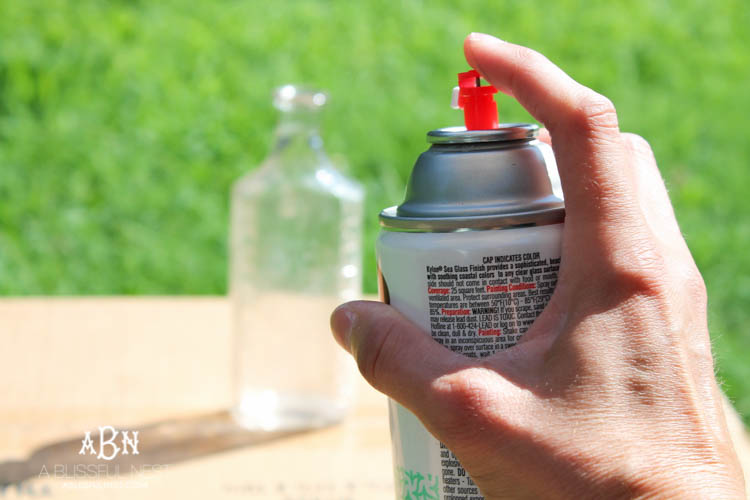 Step 4: Add another coat after the first one is dry for a darker finish.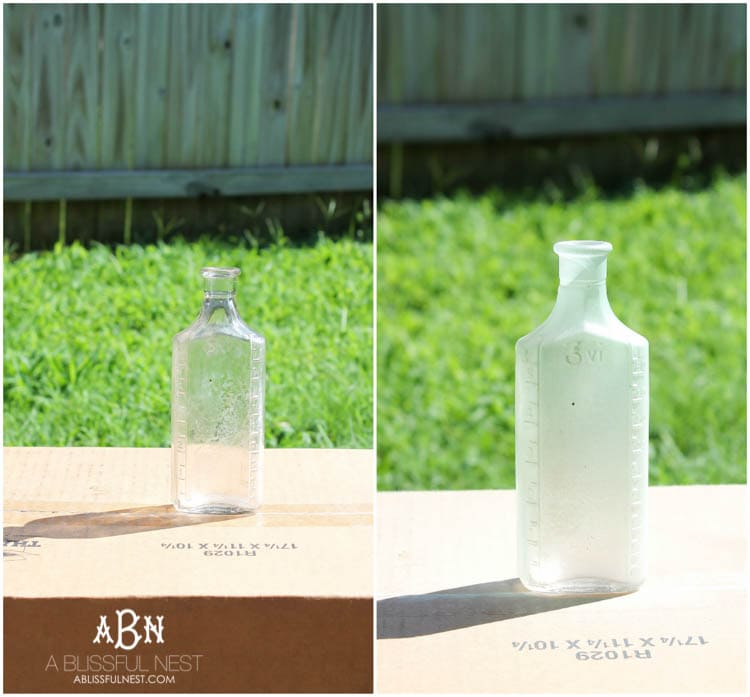 Step 5: Let fully dry.
And you are done! Pile them up like this or spread them out throughout a bookcase. Add some dried greenery for some extra flare.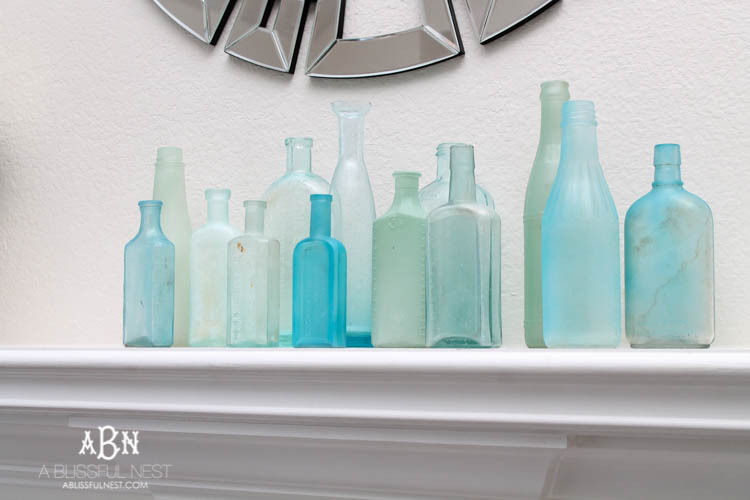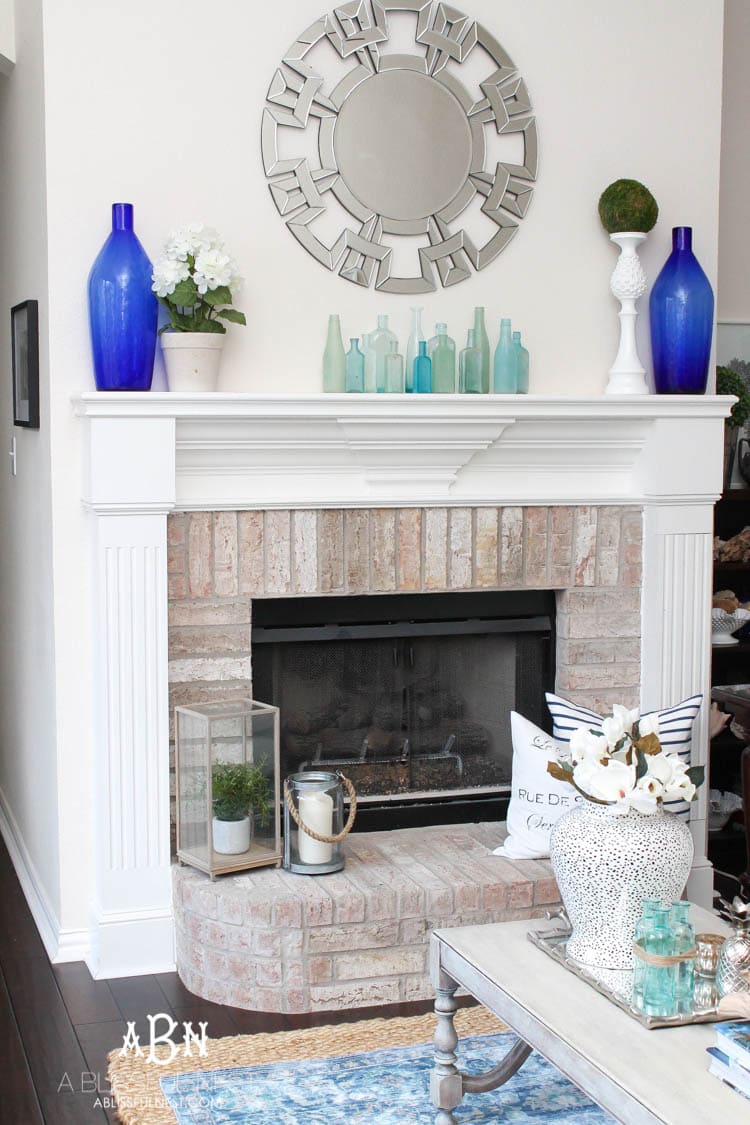 So who is ready to get their craft on and make your own DIY sea glass bottles? I promise you it is SO easy and I am dreaming up other things to apply this spray paint too. A large bowl for my coffee table or some candlesticks are top on my list. Hope you all enjoy this!
Need to bookmark our tutorial for later?
Pin Our Image: