This is a sponsored post by Schlage®.
At the beginning of every year, I am in desperate need of a clean and refreshed home. But of course after the holidays, my spending limit is low so I look for creative and affordable ways to refresh my home. Back in the early winter, I replaced my exterior door hardware with these gorgeous pieces from Schlage®. My husband and I were so happy with them that we decided to replace all our interior hardware to match. I really could not be happier with how it transformed our home in such an inexpensive way and (for my husband's sake!) not much effort.
This is what we had before . . . .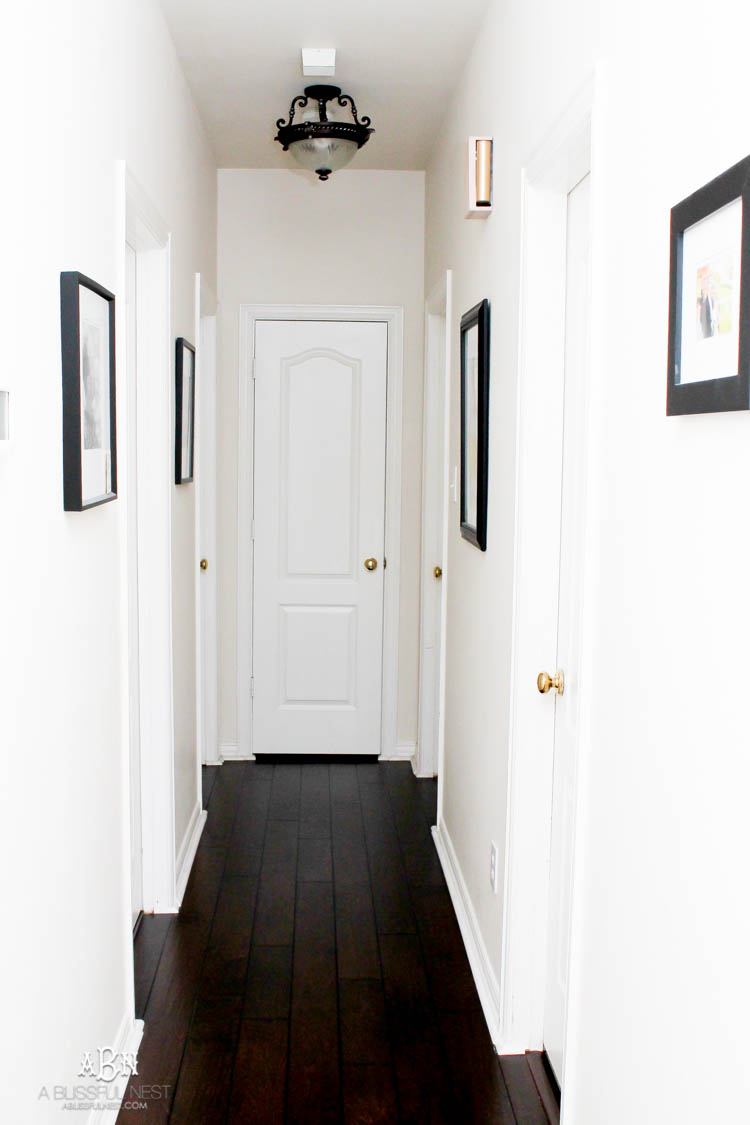 This is what it is today . . . .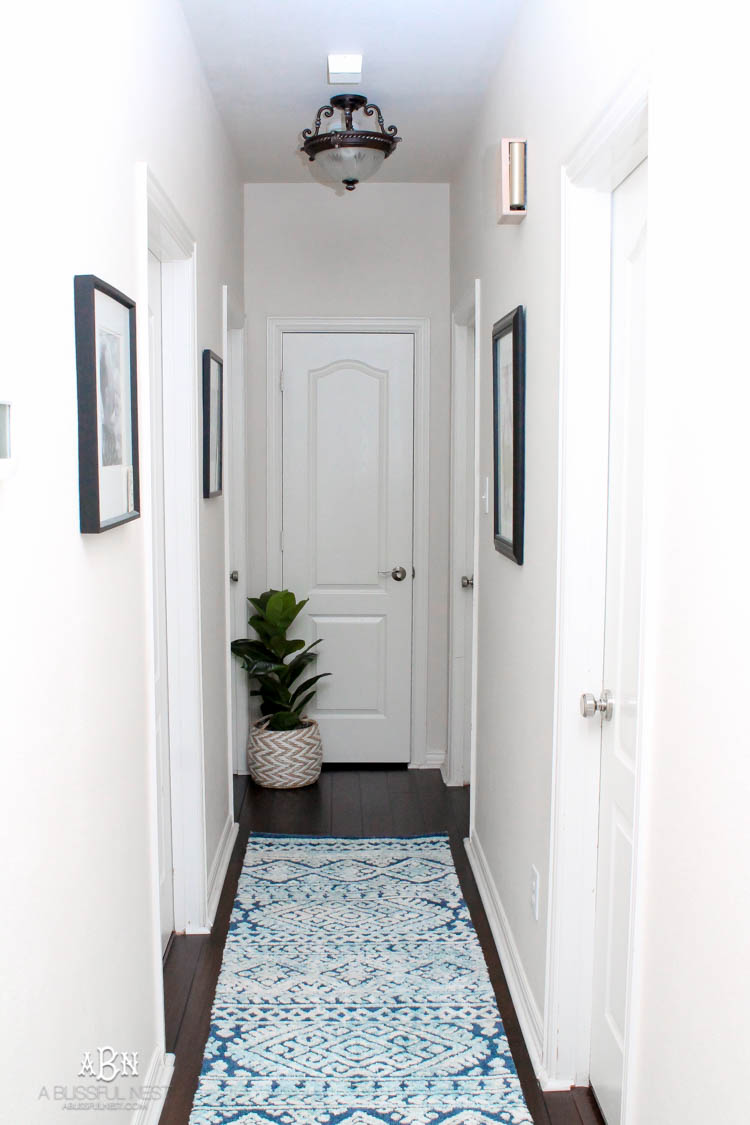 It's a big difference isn't it?! It feels so much more warm and cohesive to the rest of our house now. You know I love the industrial look and all my blues and whites. Before the industrial look used to reference to a whole room. Now it really is narrowed down to accessories in a space that can be mixed with other themes like my coastal look. The color palette in the industrial look is becoming less monochromatic and key design pieces are crossing over into other trends. Needless to say I love the mixing of styles to create my own and that's just what I did in this hallway and throughout the rest of my home. Schlage's products combine innovative style and security with convenience, giving consumers the confidence to express their own style choices without sacrificing quality.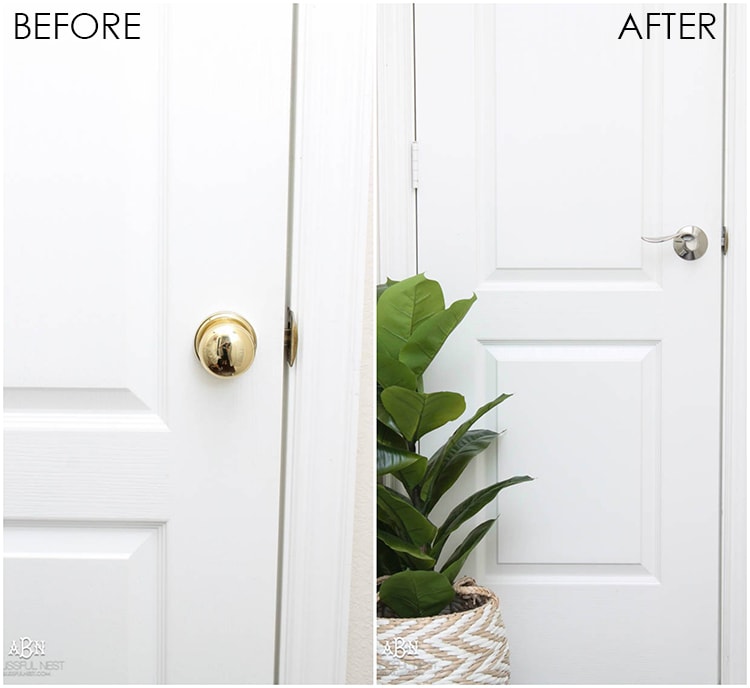 The styles I chose were the Bowery Knob for the bedroom and bathroom doors and the Sacramento Lever for the closet doors. We chose polished nickel to match the rest of the house.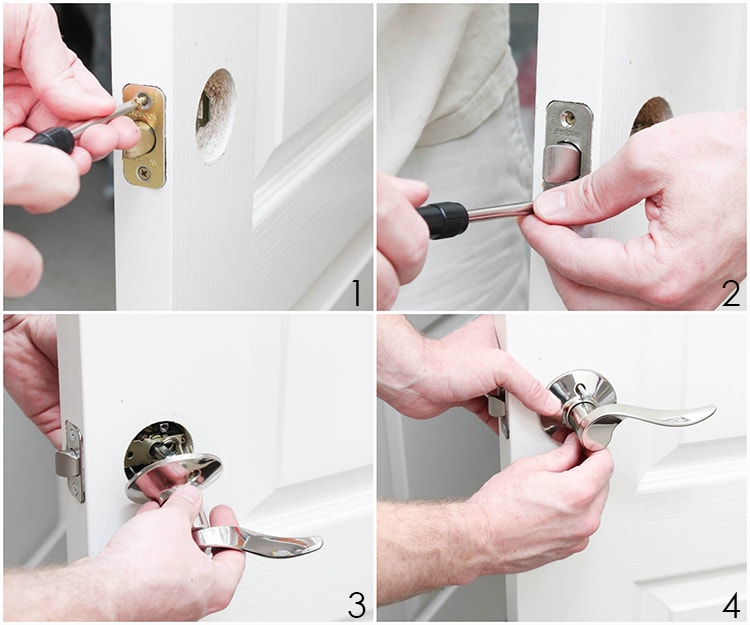 My husband just uninstalled the hardware from the door. Goodbye gold outdated hardware! Then screwed in the new plate for the Schlage® hardware and attached the new handles.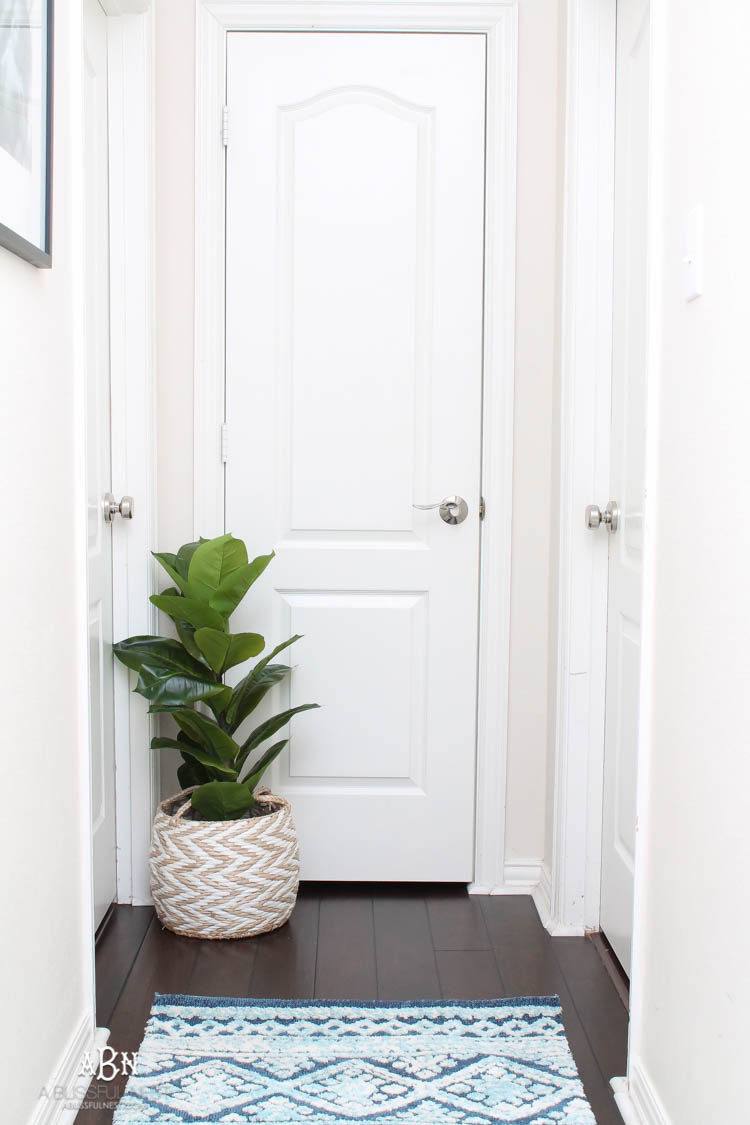 It really is so quick and easy to install. This long narrow hallway has a lot of doors in it. I love that the hall closet door hardware is different from the doors that lead into rooms. Not only does it look great but it is very functional for our family.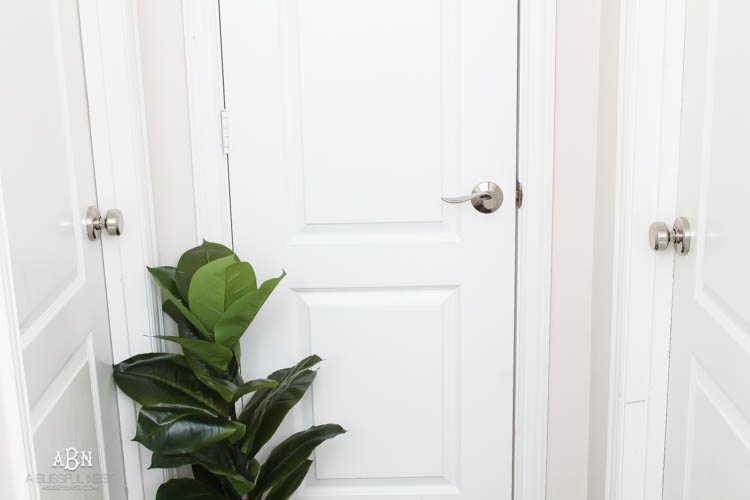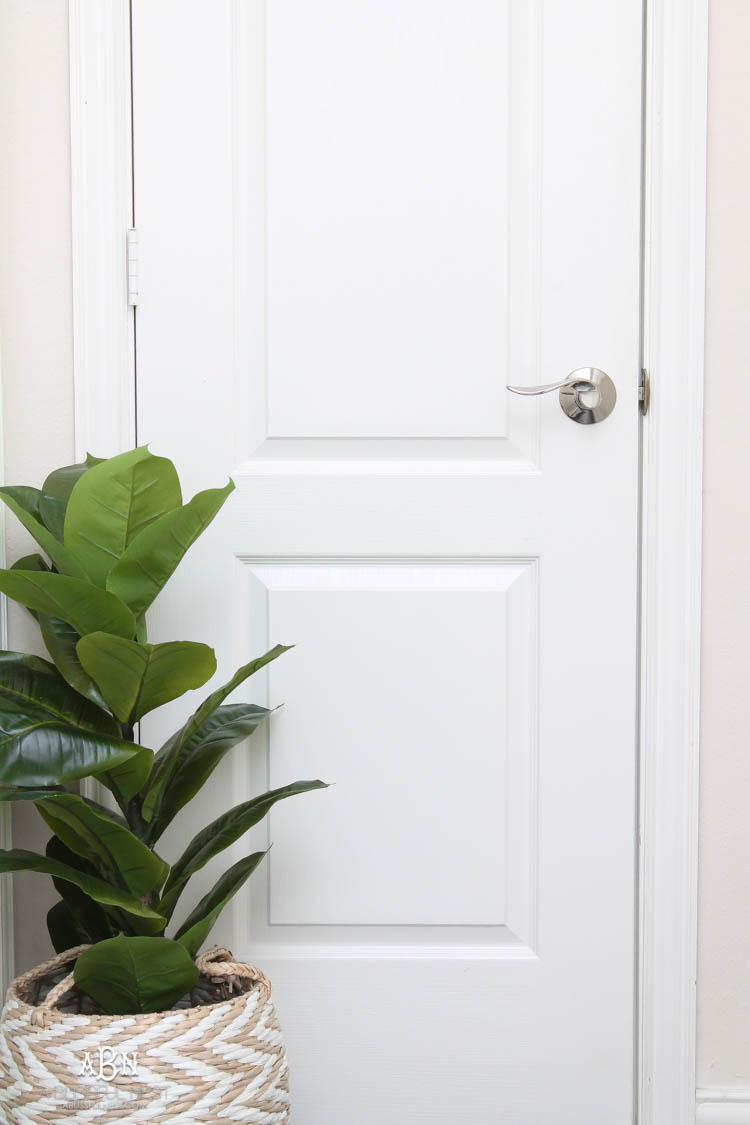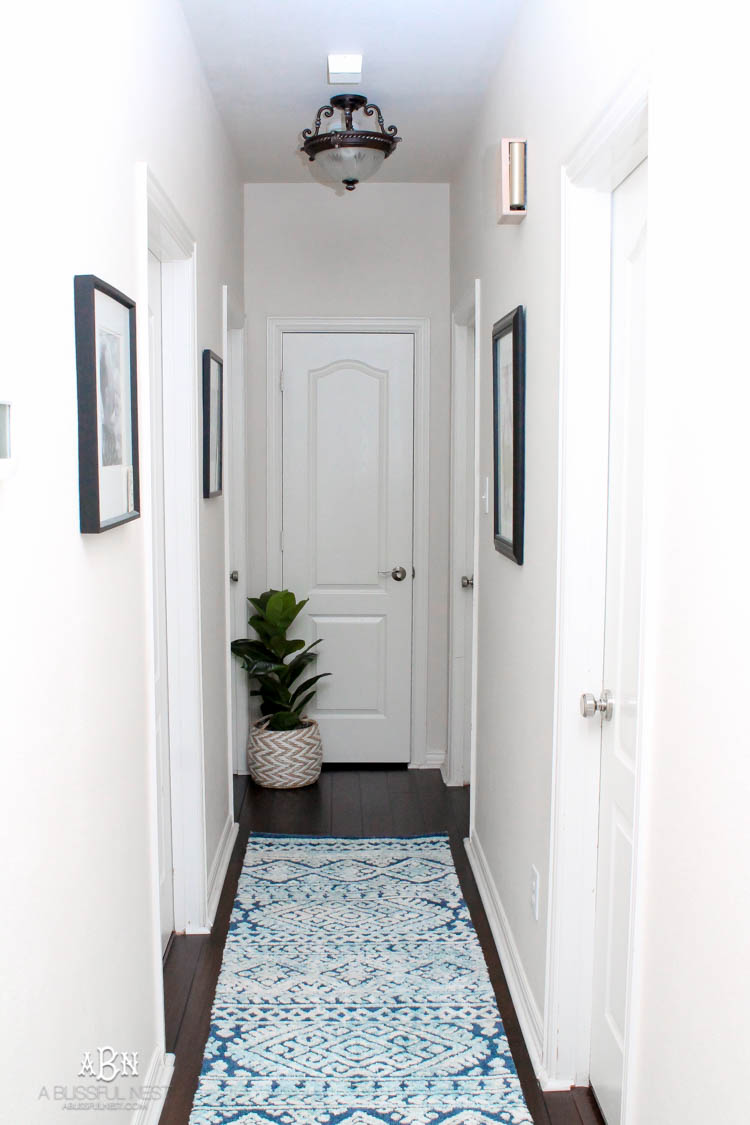 Schlage® recently launched a campaign, "Open Possibilities," to bring door hardware to the forefront as an accessory that can complete or enhance the look of any room.
For more information, please visit http://www.schlage.com. Schlage® products are available online at Amazon.com and Build.com, as well as in retail locations including Home Depot and Lowe's.
So have you decided to refresh your home in a new and easy way like this? I can't wait to hear what you do!
THIS IS A SPONSORED POST. A BLISSFUL NEST HAS RECEIVED PAYMENT, TRADE, AND/OR PRODUCTS FROM SCHLAGE® IN EXCHANGE FOR PROMOTING. HOWEVER, ALL OPINIONS STATED ARE OUR OWN.