Easy Kid Friendly Halloween Bar Cart
This post may contain affiliate links. Please read our disclosure policy.
Hey hey hey. It's me from
Home with Keki
and I have been anxious to share with you all my easy kid-friendly Halloween bar cart. Everyone knows that I have an obsession with bar carts. They are so versatile and great for almost any space. As an actual bar cart, or a re-purposed nightstand or foyer table, and of course, a dessert cart. With Halloween just around the corner, I wanted to create an outdoor dessert cart for the kids during one of our Fall nights.
Kid-Friendly Halloween Bar Cart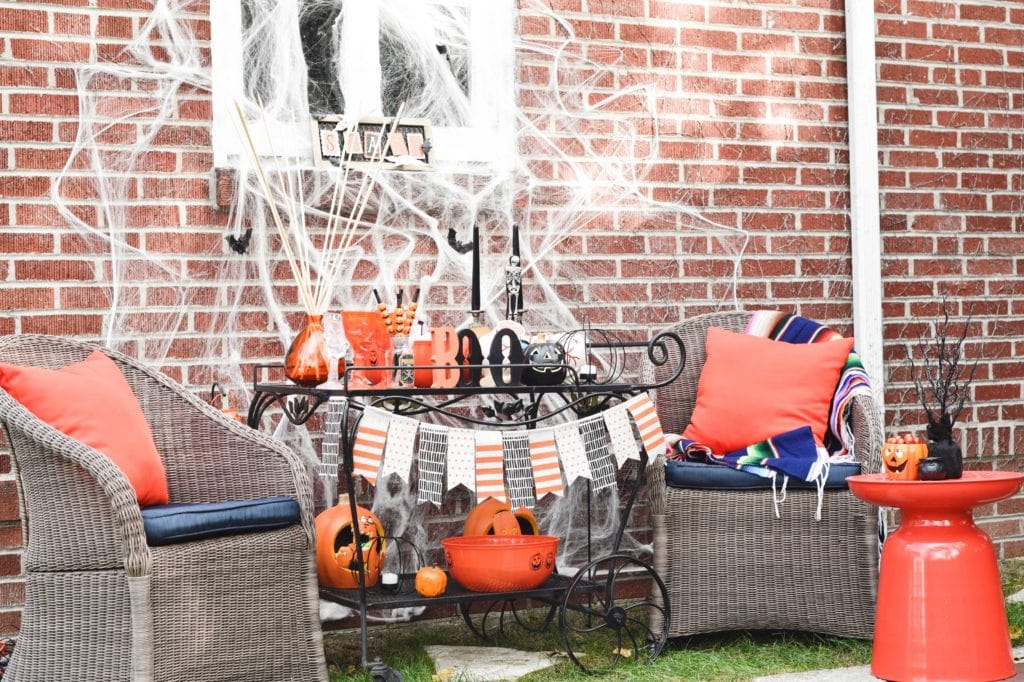 So, with work, kids, school, and activities, I am not always able to create some amazing cake or dessert from scratch. However, two of the easiest Fall classics any busy mom can take on are, S'mores and bobbing for apples. I grabbed a bunch of my Halloween decor that I typically use on my mantel and began decorating my outdoor bar cart.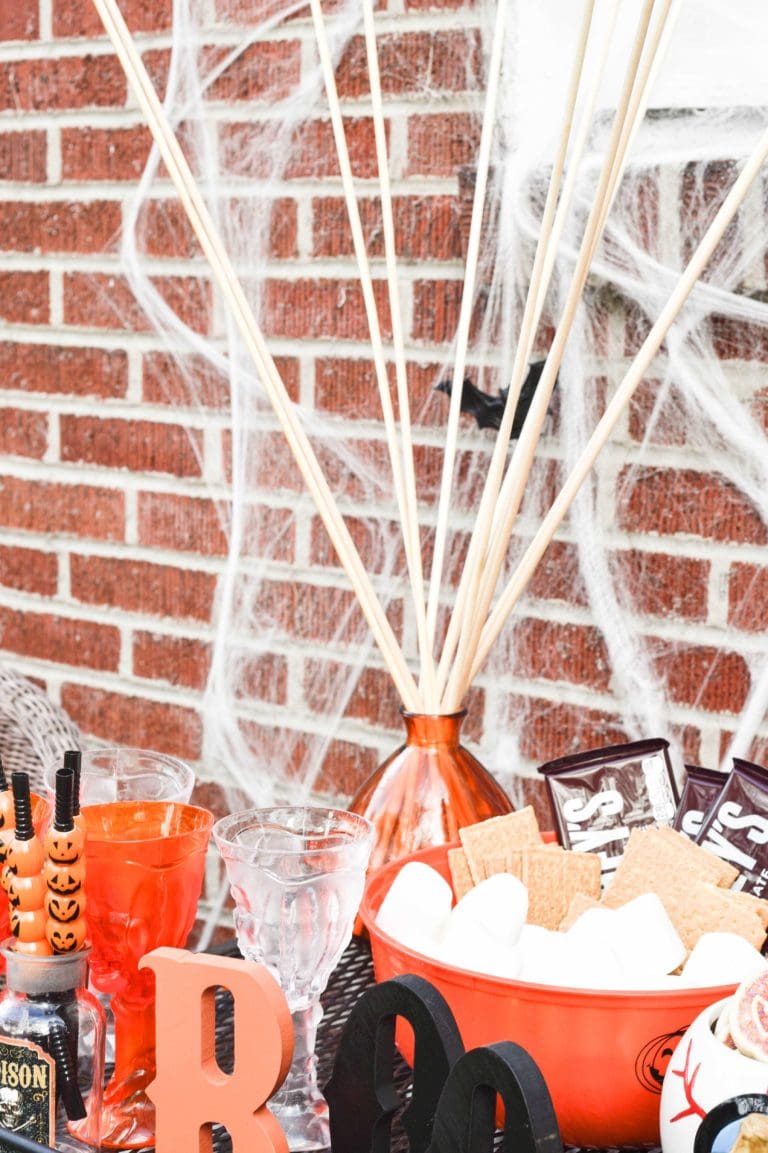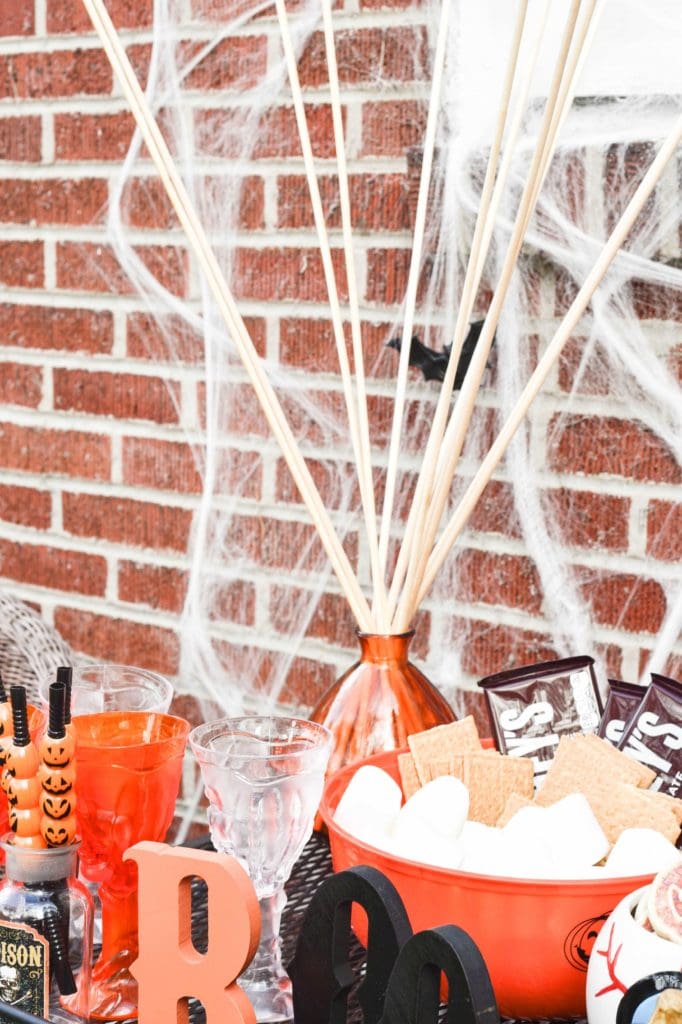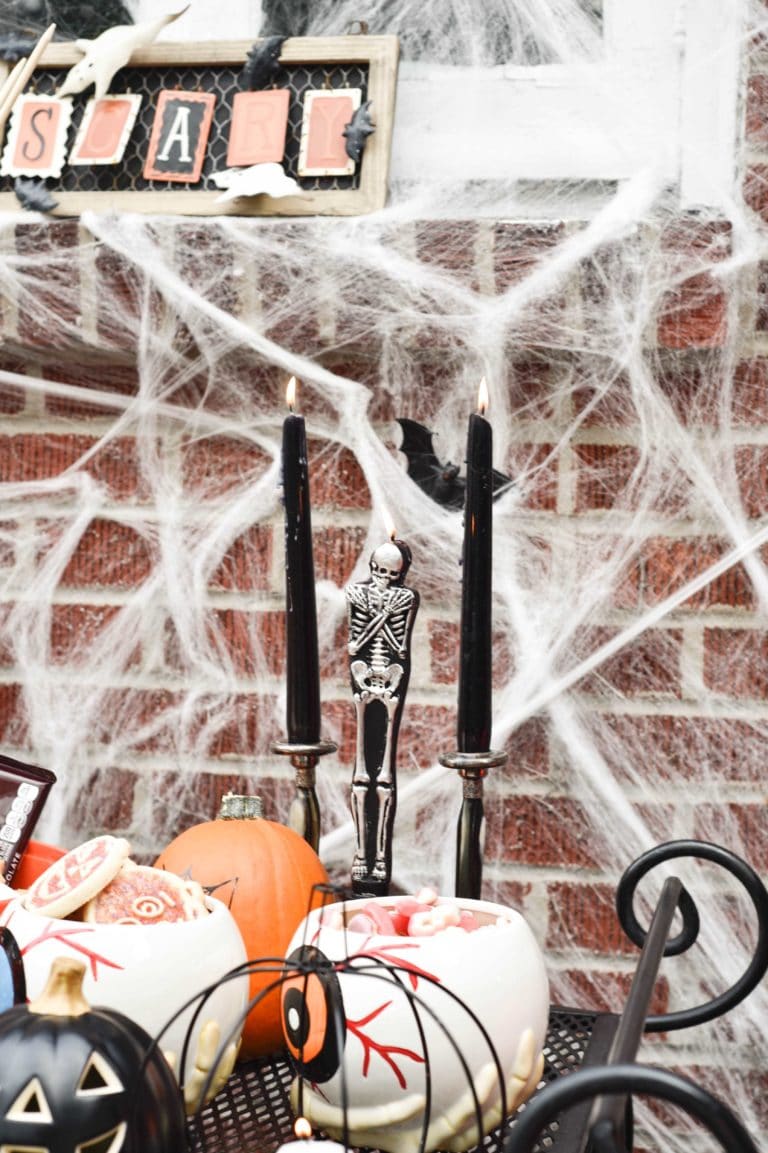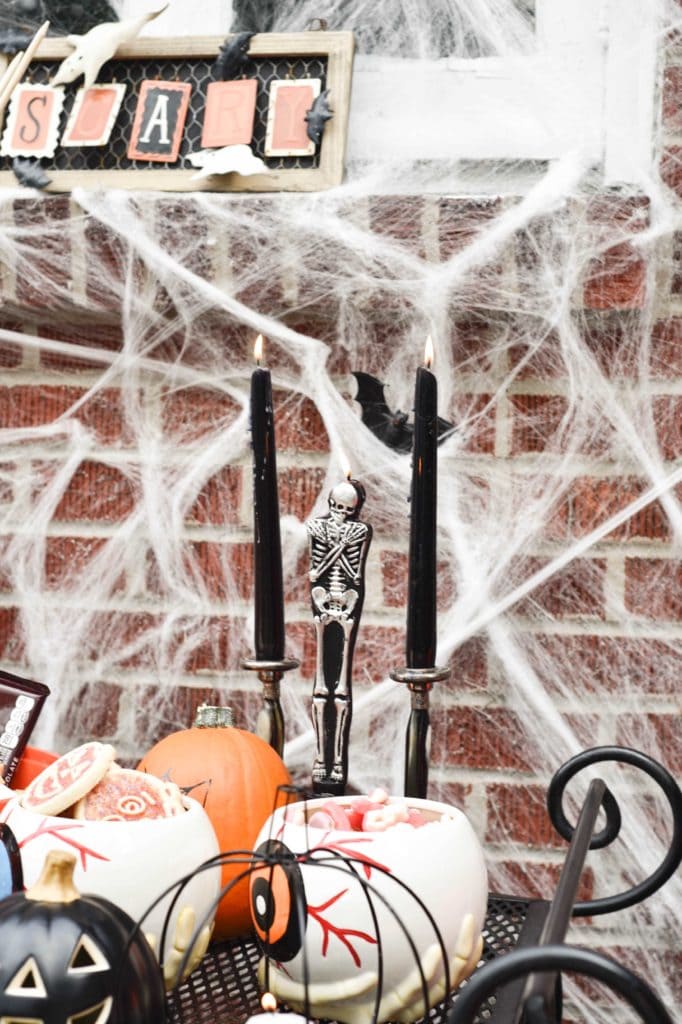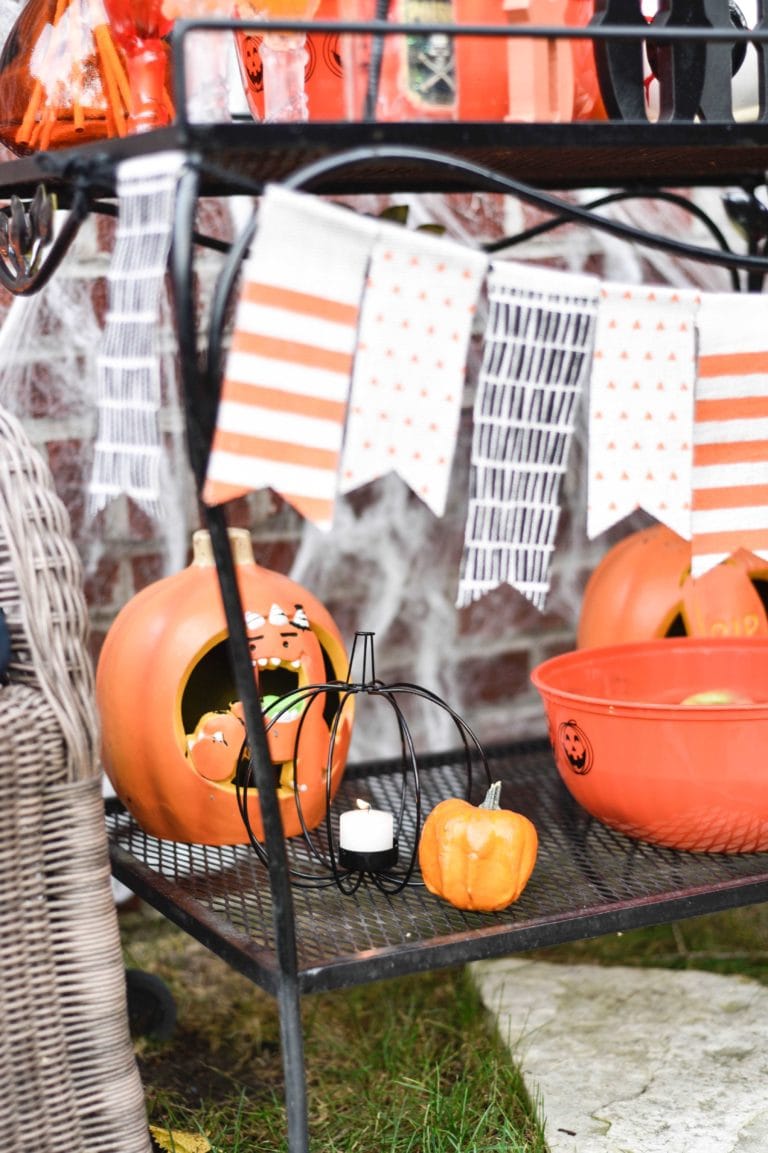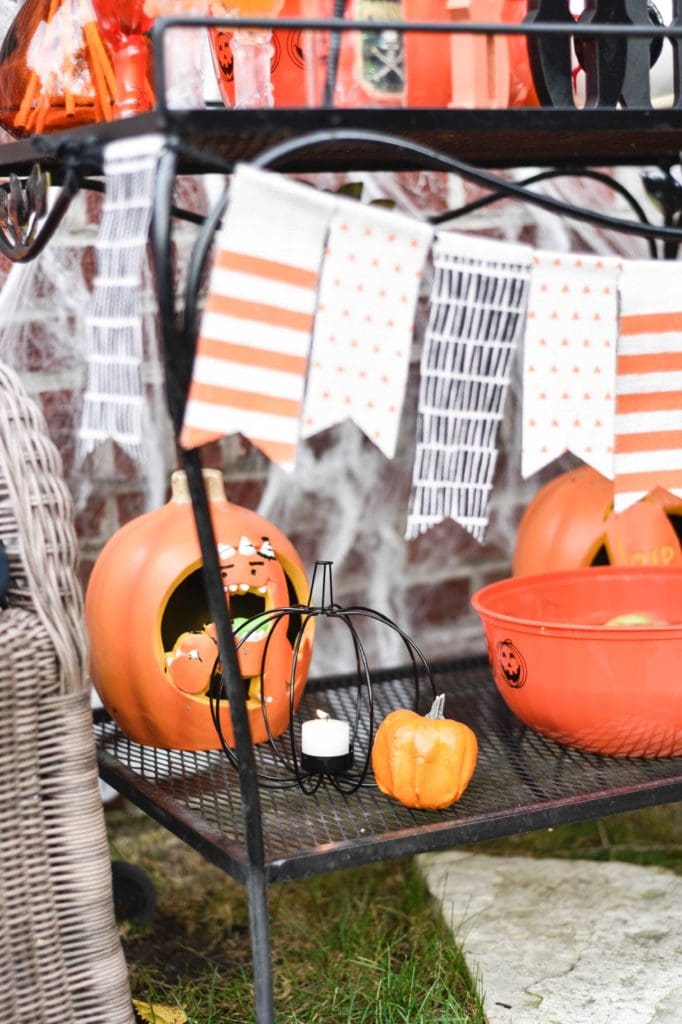 Creating the Halloween bar cart
After layering the cart with black and orange decor, I popped in some pumpkins and candles. I grabbed one of my 'Barcelona' vases from Home Goods to hole the s' more sticks. I adore these style vases and you can find them in many different colors. All my Halloween candles and candlesticks were from Cost Plus and are a big hit with the kids.
Lastly, I feel the backdrop is always important. If you have the opportunity don't forget about the background of your buffet or bar cart. I added a spider web to set the scene and popped in a few spiders and bats.
Now, time for the treats. We were going to make s'mores once the sunset. I wanted to keep all the items in one big bowl for me to carry and sit with as I handed out graham crackers and marshmallows. I am all about making things easier. Once I had everything ready in one bowl, I placed the apples in a matching bowl. Well, we all know that just isn't enough treats, so for those little ones. They all need a little something to nibble on while they play and wait for nightfall. I placed Halloween gummies and cookies in matching ceramic eyeballs and a fun Halloween concoction in goblets. The Halloween bar cart was complete!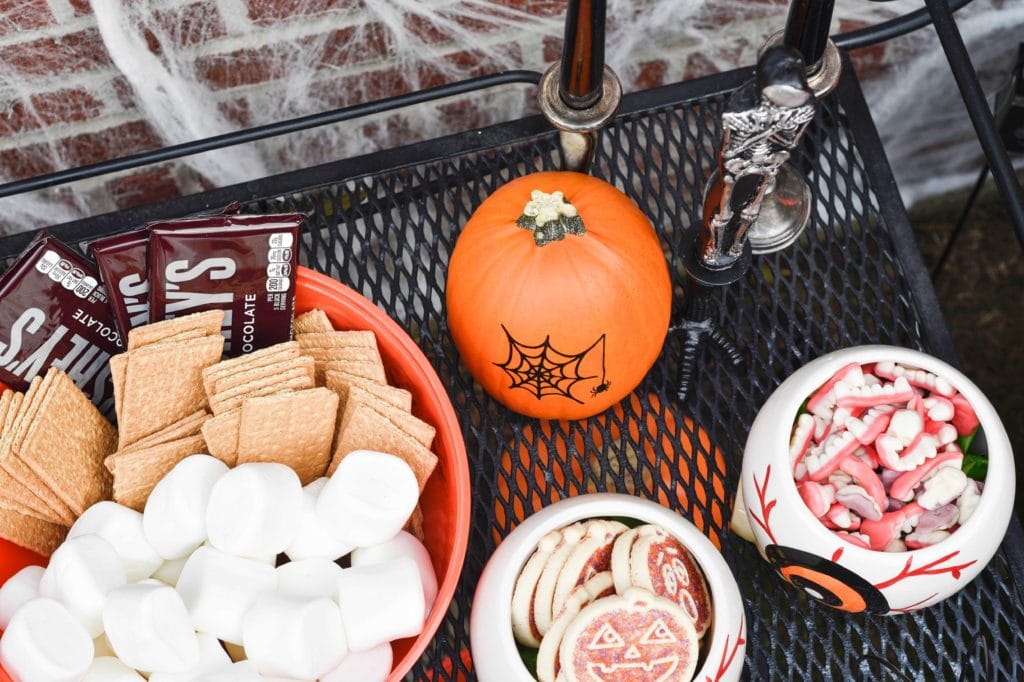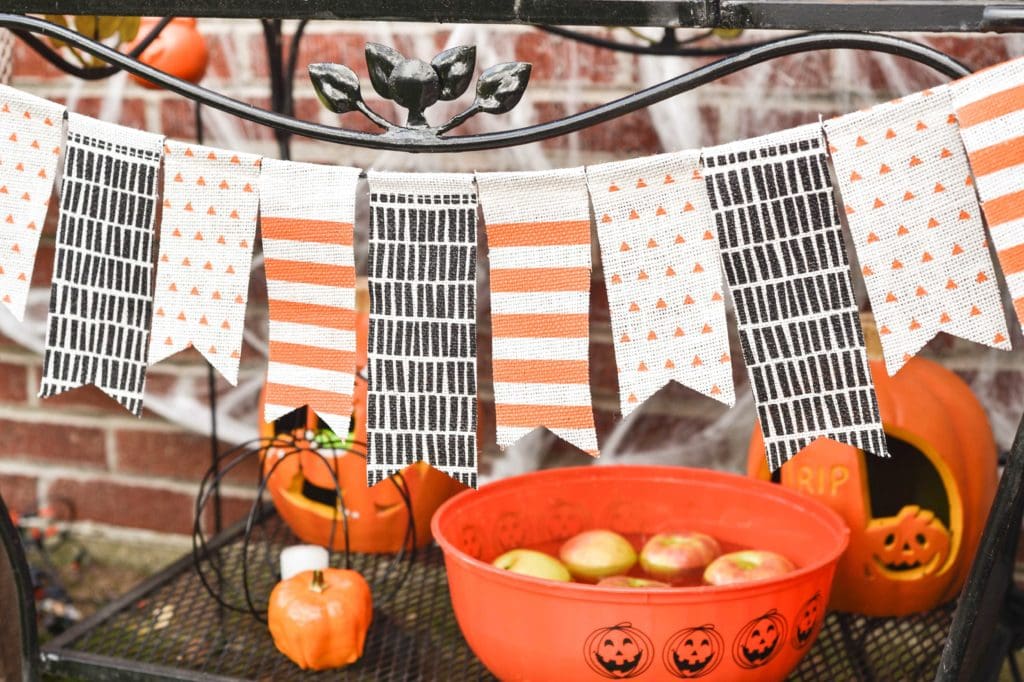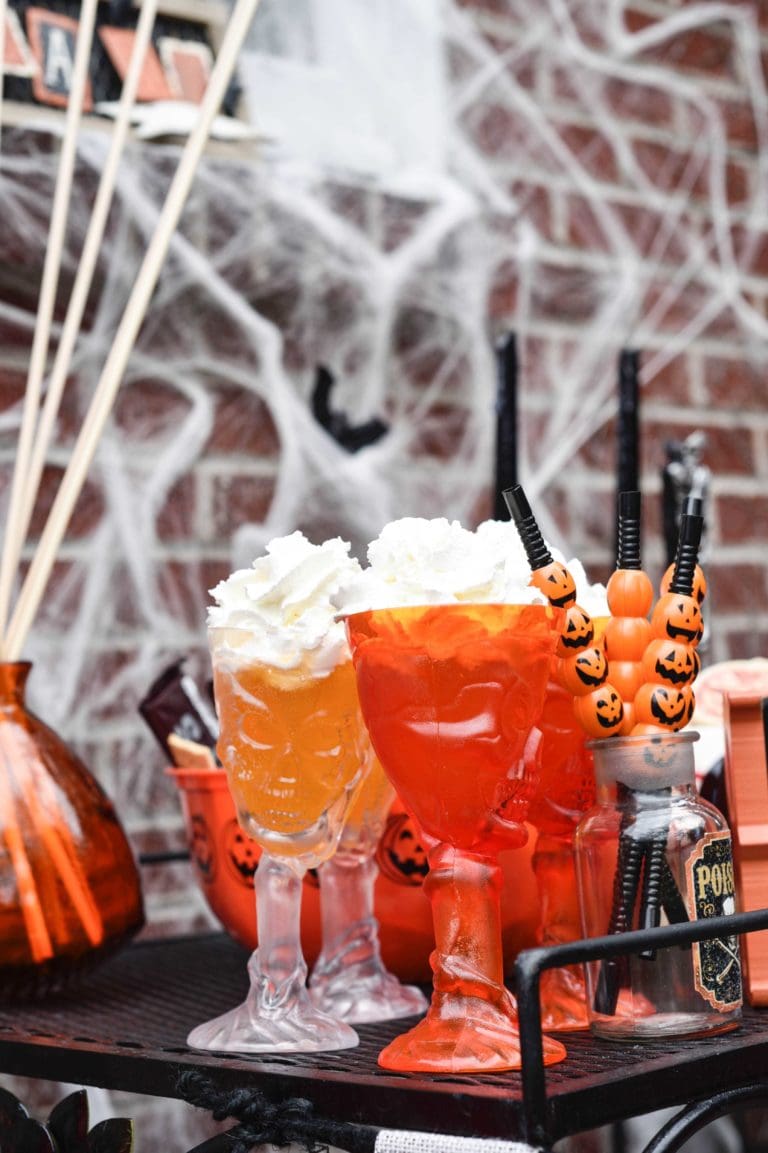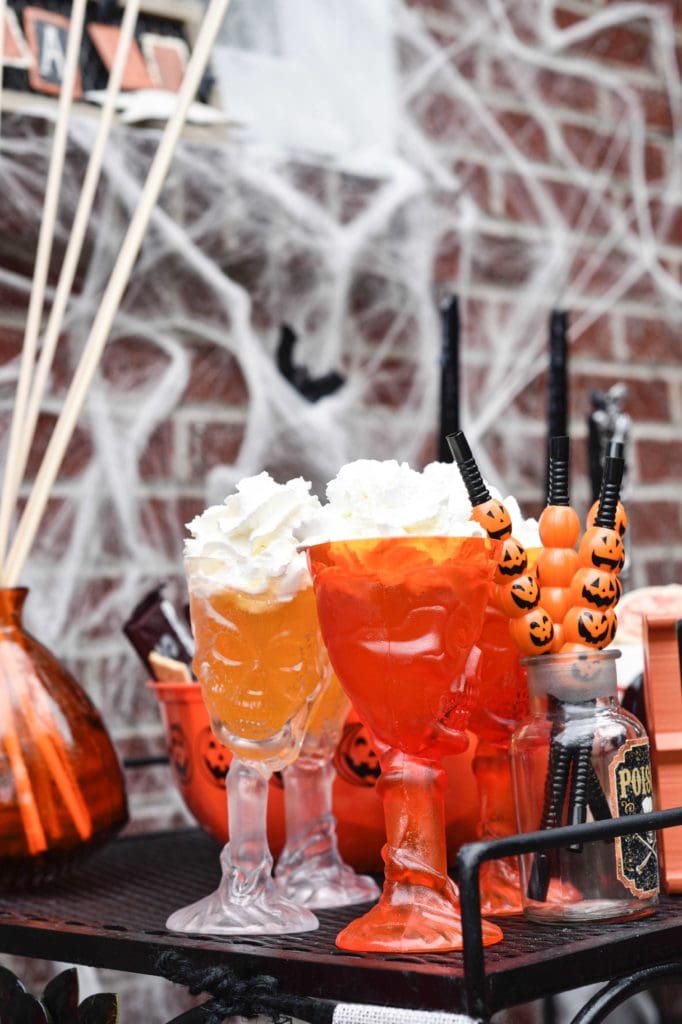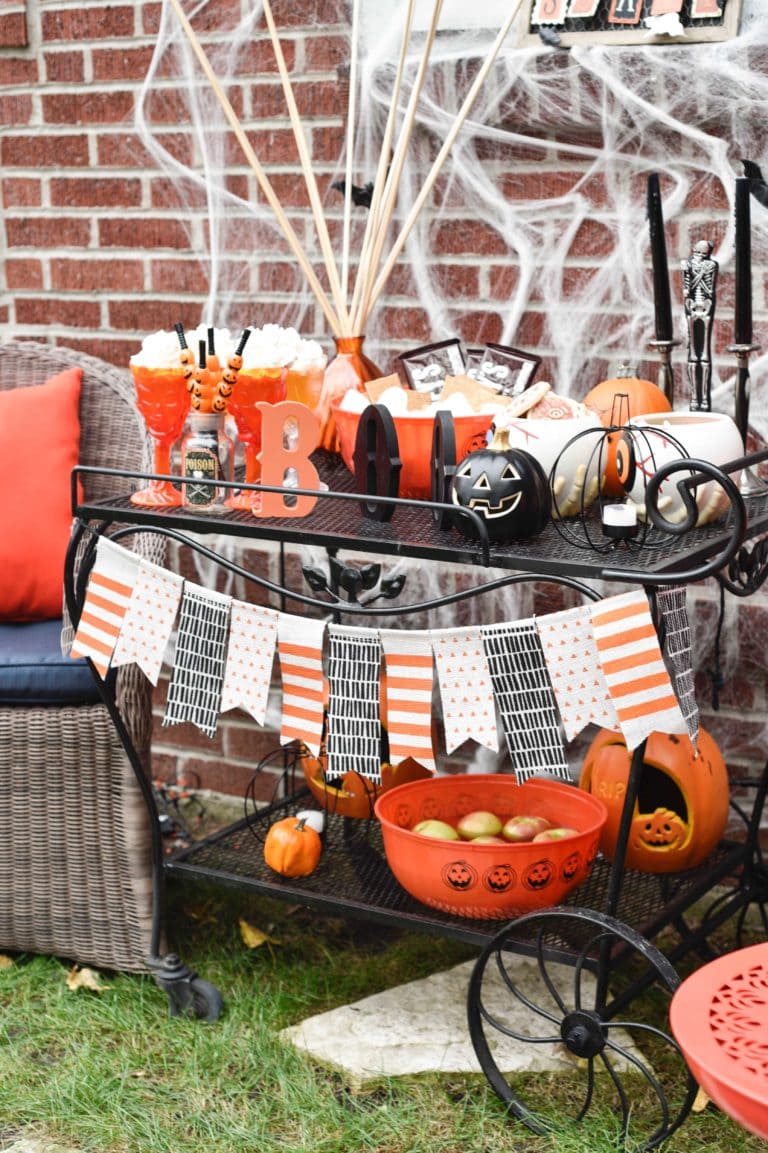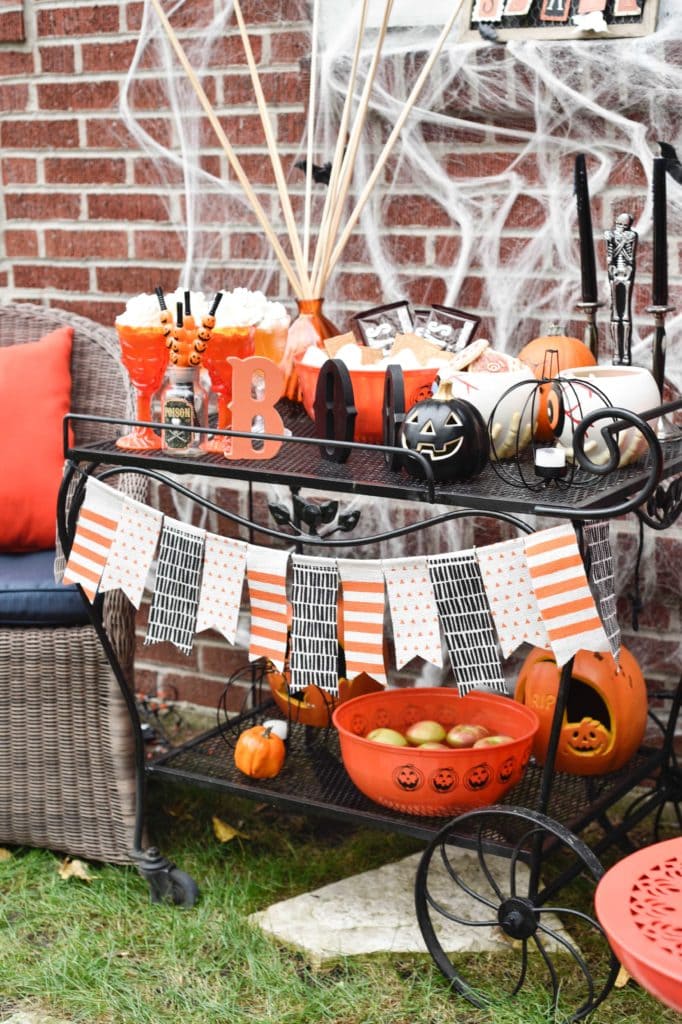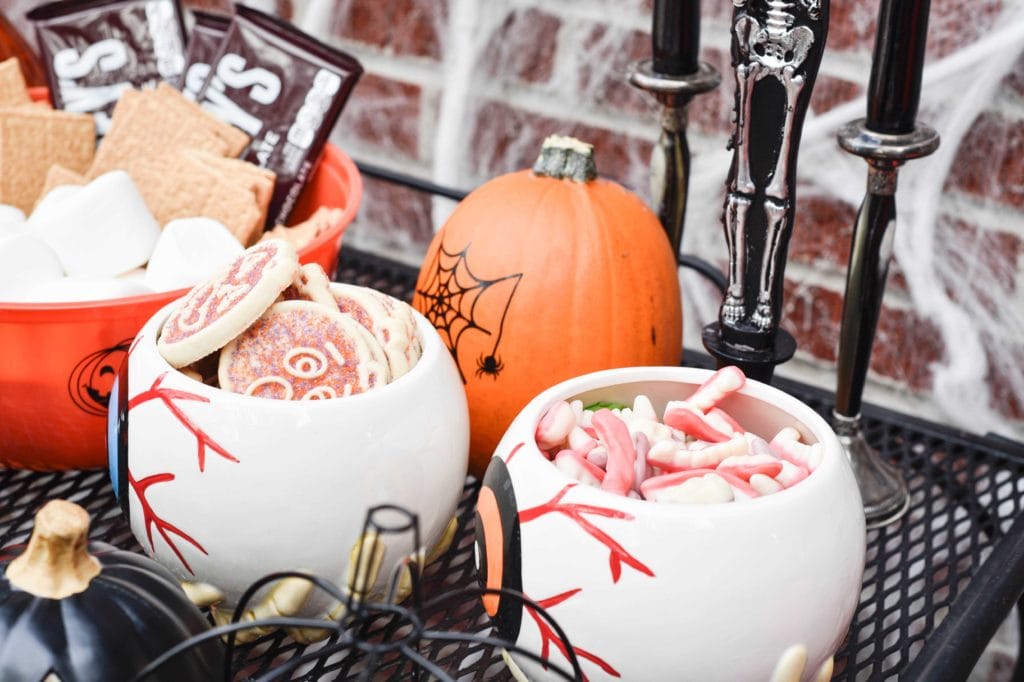 Lastly, I always like to create a seating/vignette area in my spaces. I truly think it finishes the space, room, or look. I grabbed two of my outdoor dining chairs, added orange pillows and a throw blanket for a touch of warmth and comfort, and to literally use when it got cold later that night, cause it did!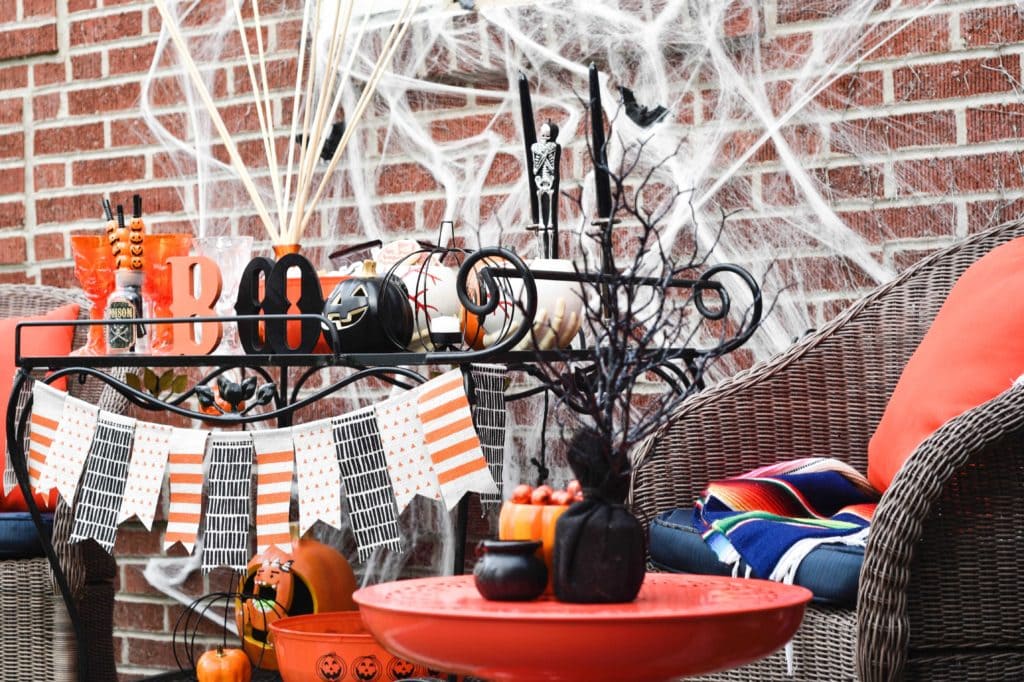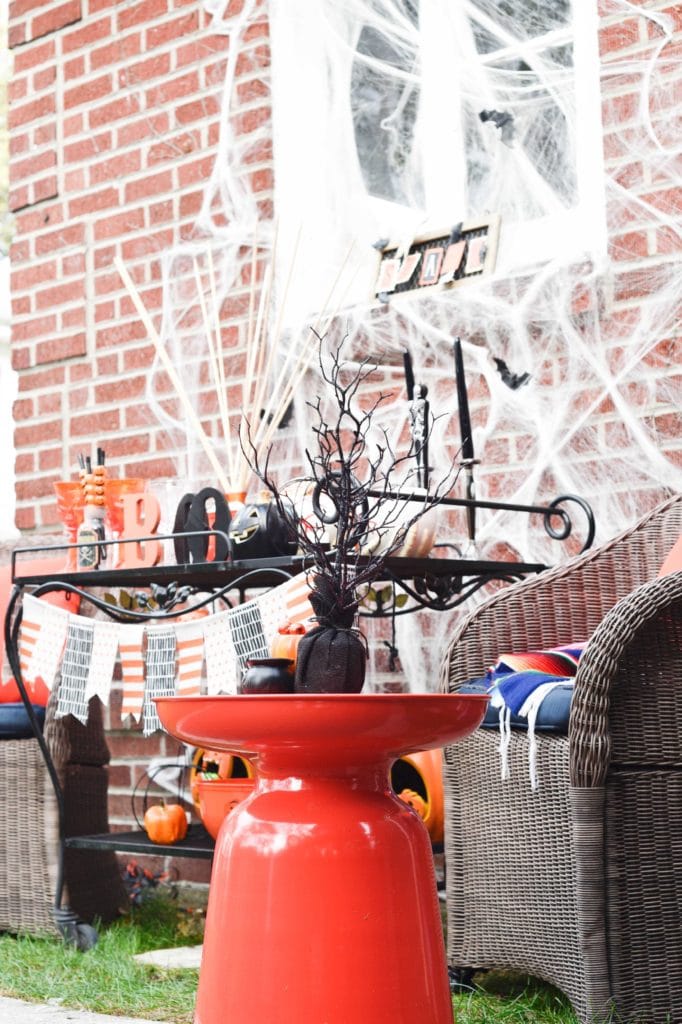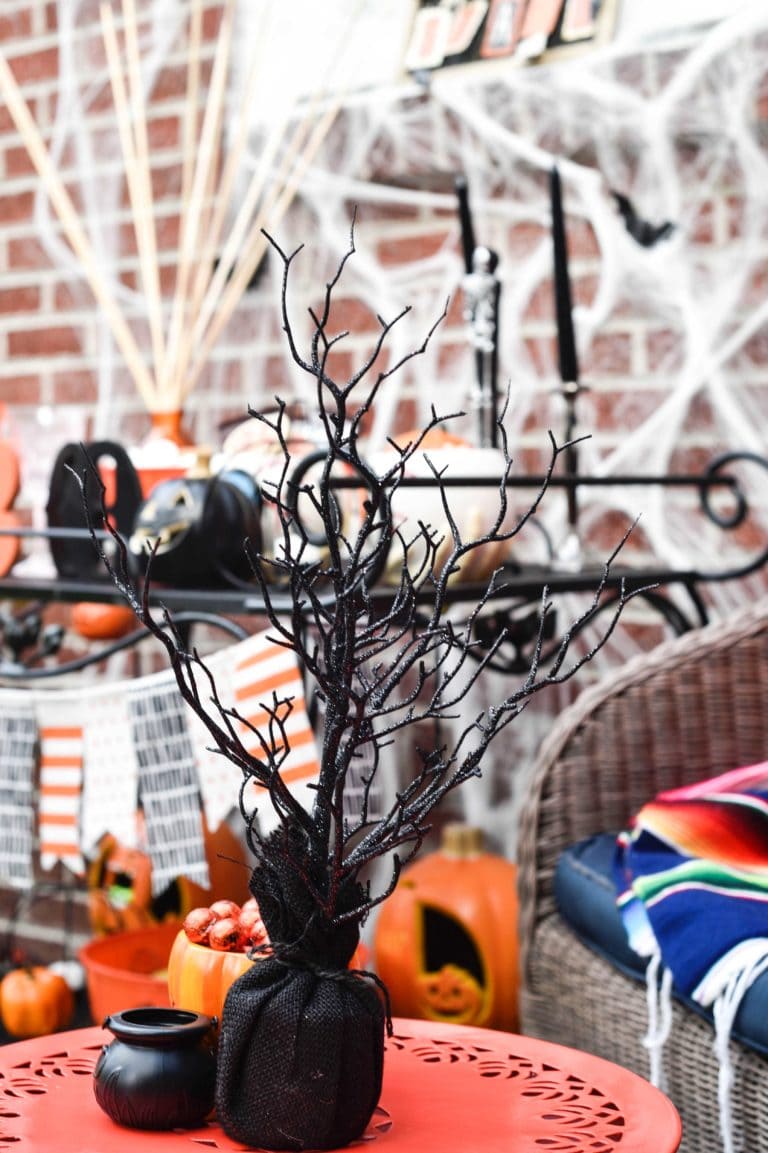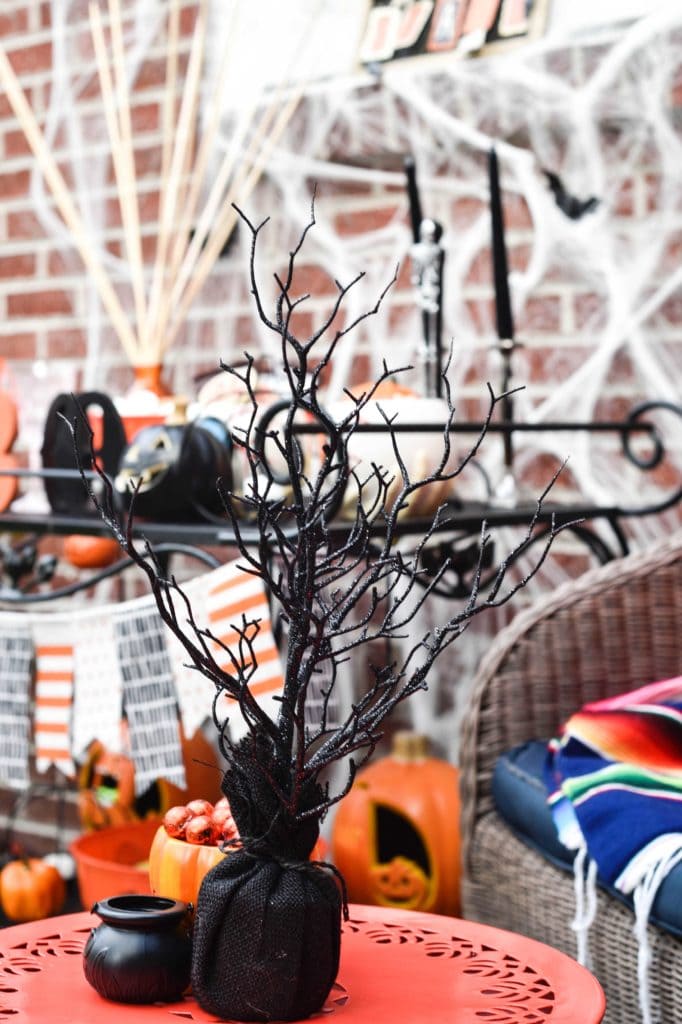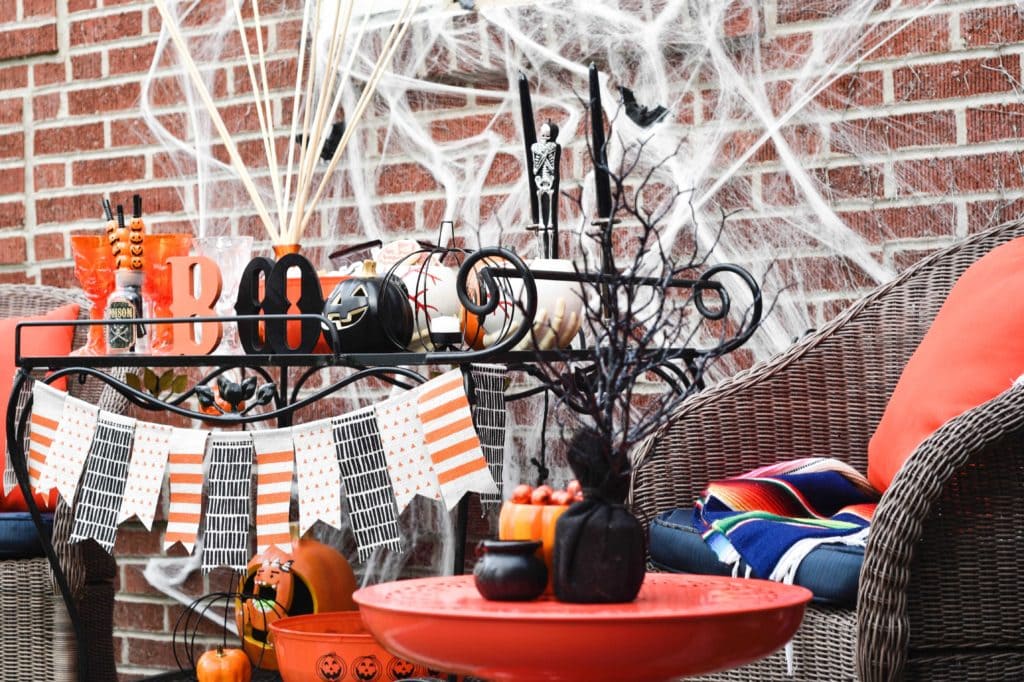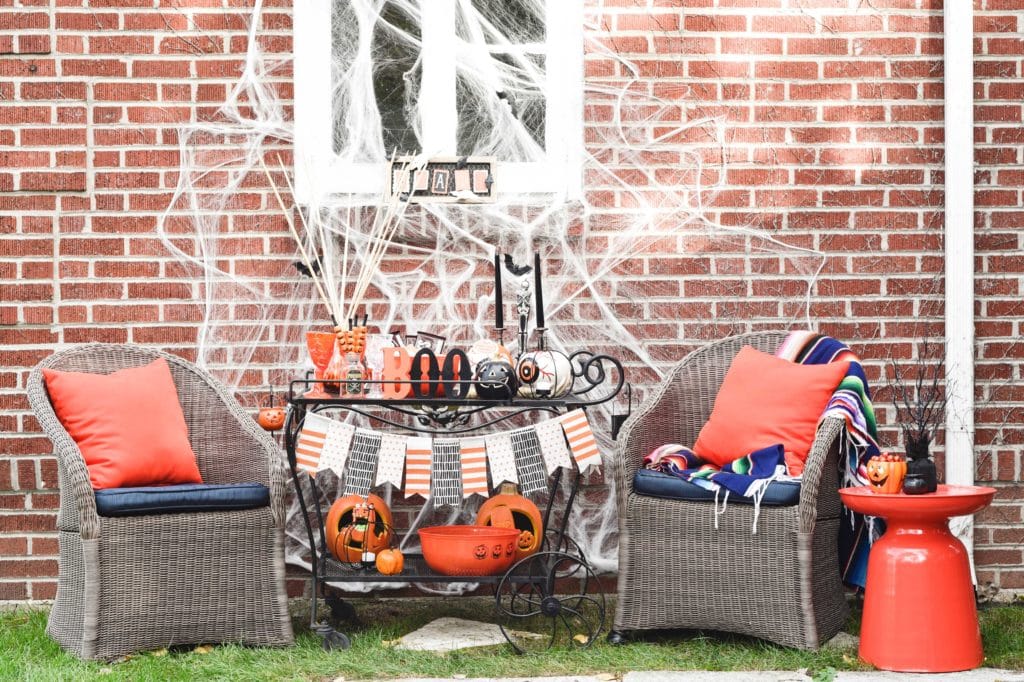 Okay, so do you think this was just staged and the kids actually couldn't enjoy it. Oh no, they totally rocked it, with scary stories, scaring each other, and fun treats.