Holiday Gift Guide 2022: Gifts for Her
This post may contain affiliate links. Please read our disclosure policy.
November is here and we are getting into full holiday mode!
It's time to start shopping for your holiday gifts this season – no procrastinating this year! LOL. With shipping delays and such in mind, I put together some of the BEST holiday gift ideas for women that I've seen this year.
Whether the woman you are shopping for is into cooking/baking, decor, being warm and cozy, or loves a good gift she can enjoy, you'll find the perfect holiday gift here!
I always like to share gift ideas that everyone can enjoy and at all price points – you'll find all of that here! Just scroll down to see the very best holiday gift ideas for women this year!
This post contains some affiliate links for your convenience. Click here to read my full disclosure policy.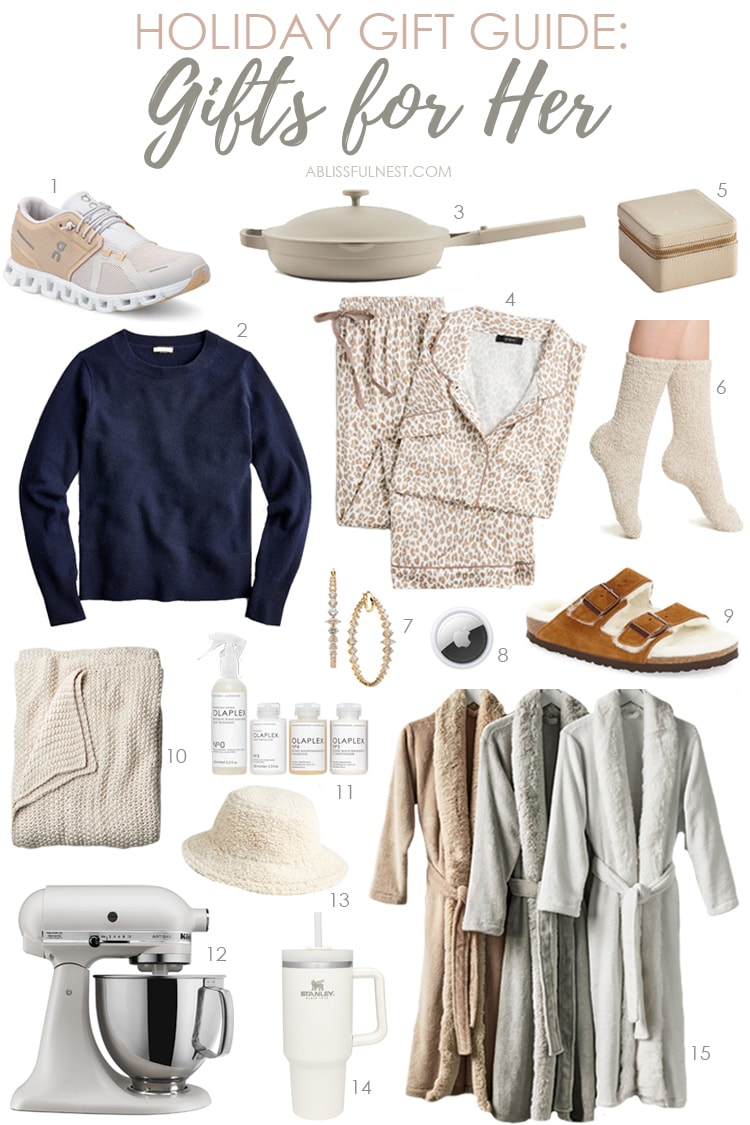 1 | 2 | 3 | 4 | 5 | 6 | 7 | 8 | 9 | 10 | 11 | 12 | 13 | 14 | 15
Holiday Gift Guide 2022: Gifts for Her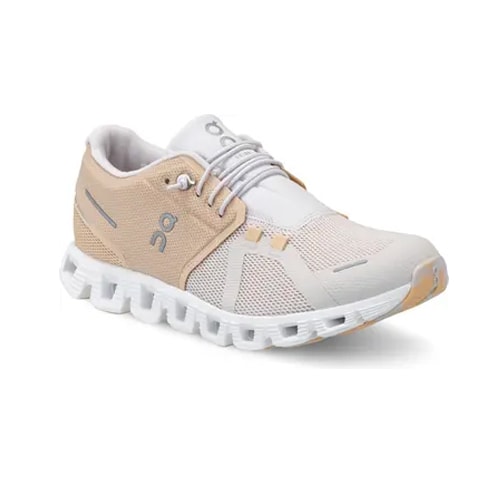 1. ON Cloud Sneakers: these are the best sneakers for the woman who loves to run, walk, workout or just is constantly on-the-go! They come in so many color combos but this neutral pair is perfect for everyday wear.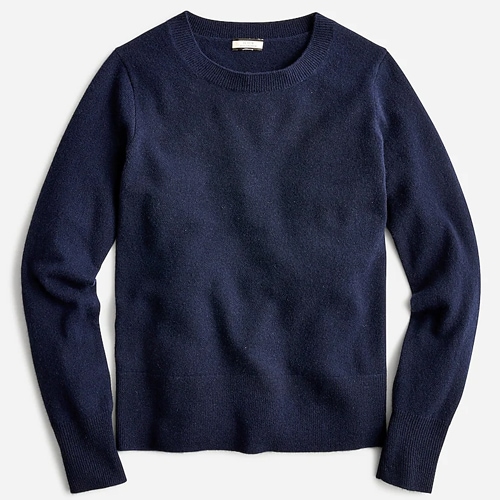 2. Navy Cashmere Sweater: gifting a luxurious, well-made sweater is always a safe bet when gifting! This navy cashmere sweater looks so cozy and it's easy to layer with or simply wear alone. Every woman loves cashmere!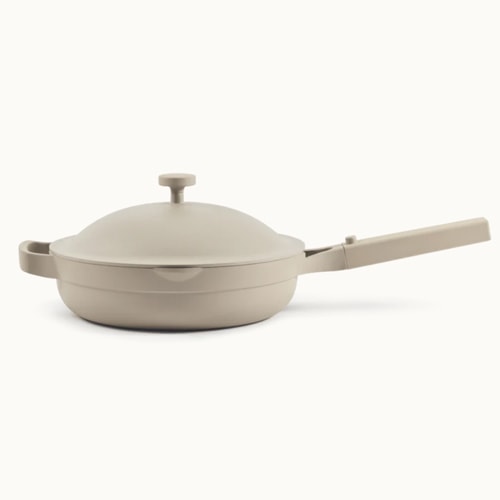 3. Always Pan: I'm sure by now you've heard of this pan… It's SUCH a good gift idea! It comes in so many colors and it's a perfect gift for the cook on your gift-giving list this holiday season. It's known for being able to replace 8 traditional pieces of cookware and aside from saving so much space in the kitchen, it looks really pretty too!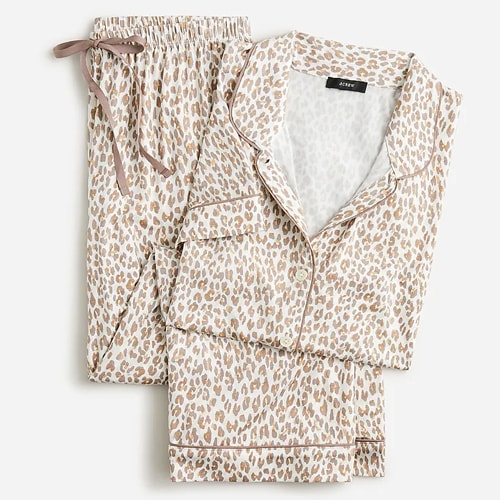 4. Leopard Print Pajama Set: I love gifting pajamas because you know they'll get good use! This leopard printed set is so cute and the fabric is the best. They're under $50 too!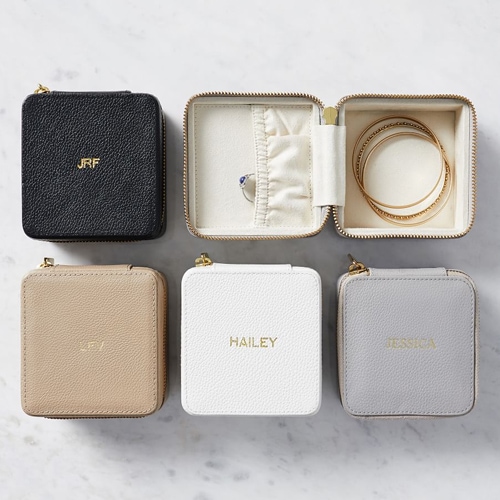 5. Leather Travel Jewelry Box: this embossed leather jewelry box is perfect to travel with! It comes in a bunch of colors and you can get it monogrammed – the best touch to any gift idea.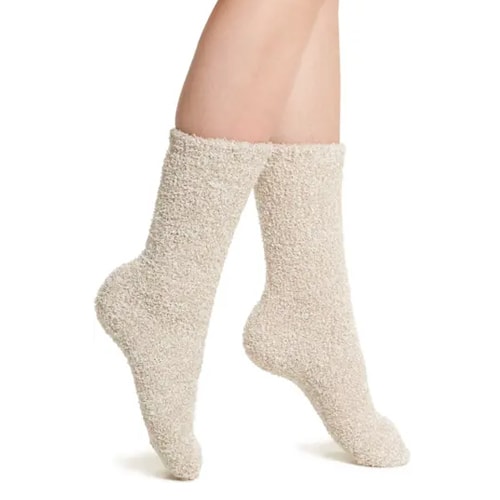 6. Barefoot Dreams Socks: if you're looking for the coziest pair of socks on the market, this pair is it! She'll be so excited to see Barefoot Dreams when opening these up – these make gifting socks SO acceptable! 😉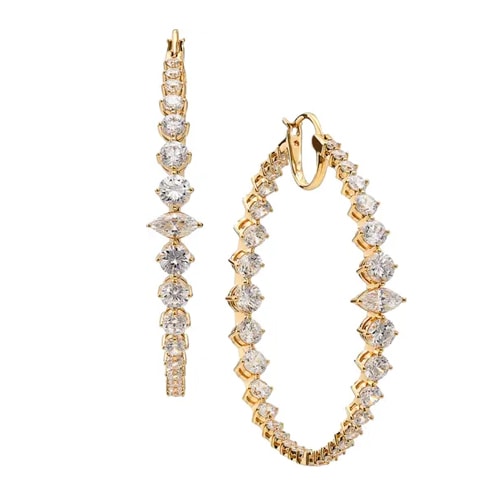 7. Statement Hoop Earrings: these stunning inside-out hoop earrings are a perfect gift idea this holiday season! They look so much more expensive than they are and they're dainty yet still make such a gorgeous statement. Any woman will love adding these stone hoop earrings to her collection!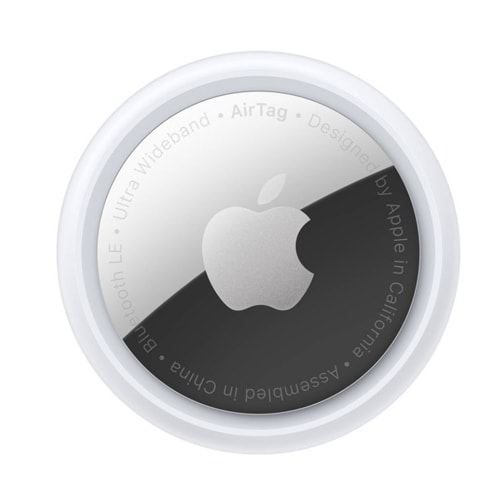 8. Apple AirTag: this is by far the most useful, practical, essential gift to give this holiday season! Stick an AirTag in your luggage, handbag, etc. and always have the peace of mind knowing where your items are. These are a must have for everyone and a top holiday gift idea!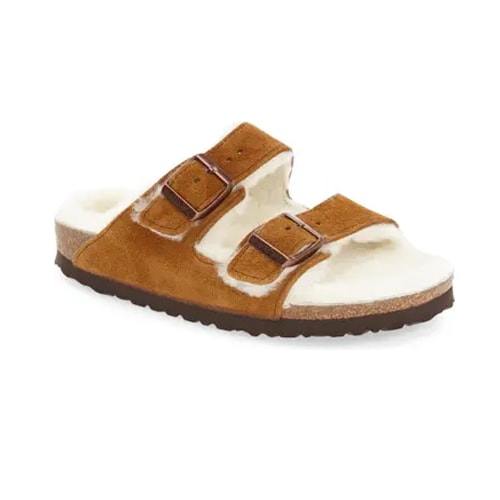 9. Birkenstock Shearling Slide Sandals: I just love that Birkenstock's are so trendy again because they're some of the most comfortable shoes ever! Pair that with a warm and cozy shearling and you have the most perfect shoe. These are great to wear around the house or even out if they live somewhere warm enough during the winter months! They're trendy yet classic and a fun gift idea for someone a woman whose hard to shop for.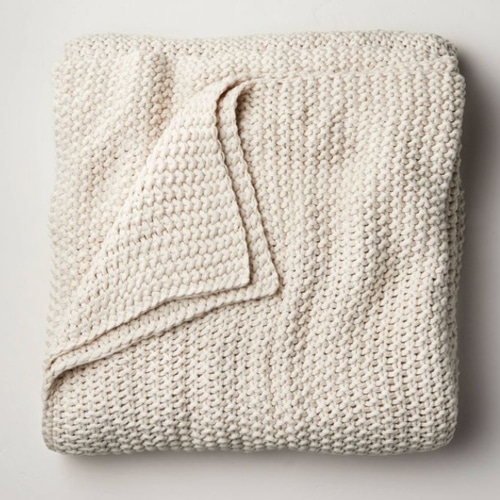 10. Chunky Knit Throw Blanket: this blanket looks so cozy and is a great gift idea for her this year!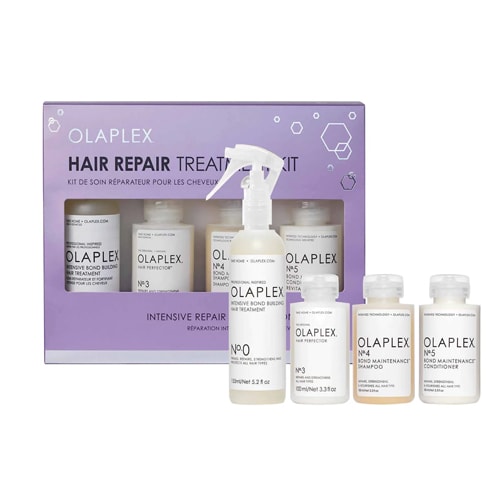 11. Olaplex Gift Set: if you have yet to try any Olaplex products, you need to – and then you'll understand the hype! This ready-to-gift set comes with shampoo, conditioner, and the hair perfector that Olaplex is known for to achieve healthy hair. This set is perfect to gift to any woman this holiday season!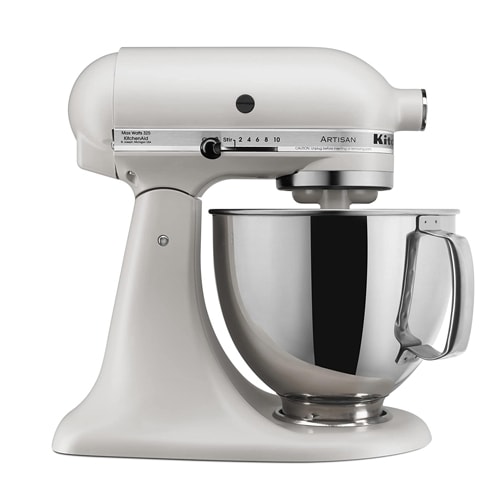 12. KitchenAid Mixer: this is a classic gift idea in a stunning color and such a good one for anyone who loves to bake!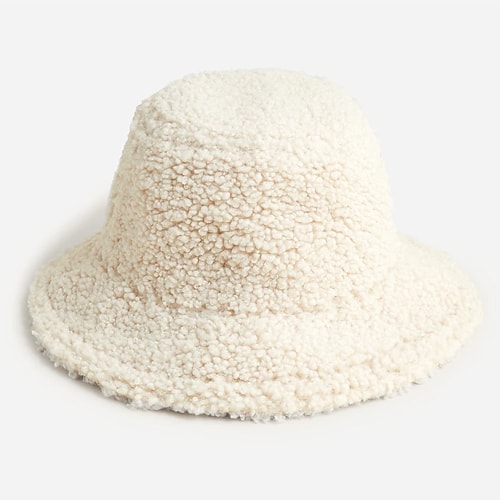 13. Shearling Bucket Hat: these bucket hats have become so popular and this shearling hat looks so warm AND makes a fashion statement! Win, win!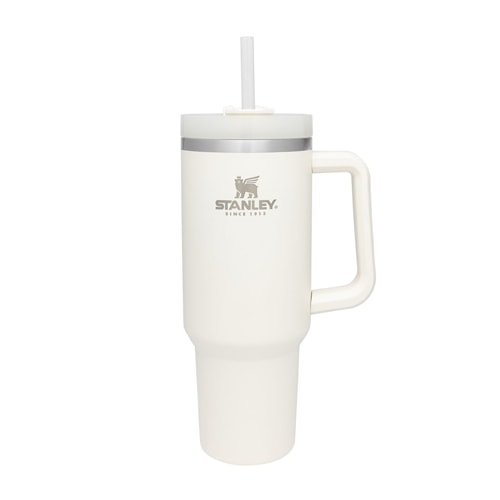 14. Stanley Tumbler: by now you've seen the hype around these Stanley tumblers… They're usually SO hard to find in stock and the internet is convinced it's the best tumbler out there! It comes in a bunch of colors and I found the popular ivory version for you all to gift this season. It'll be such a hit!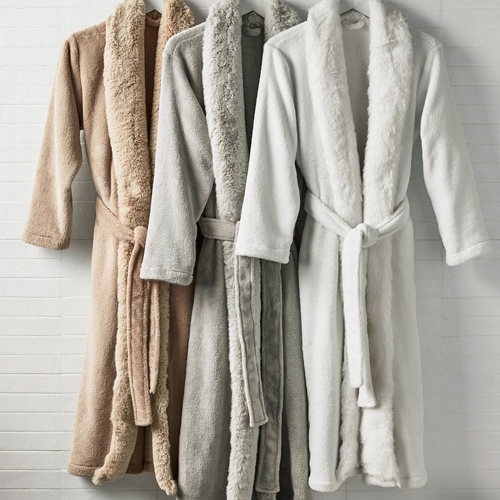 15. Faux Fur Robe: year after year this faux fur robe is one of the BEST gift ideas. It comes in three colors and it's super warm and soft!
We hope you love these holiday gift ideas for her in 2022 and can finish up your shopping for all of the women on your list with these gift ideas!
Click HERE to go to them!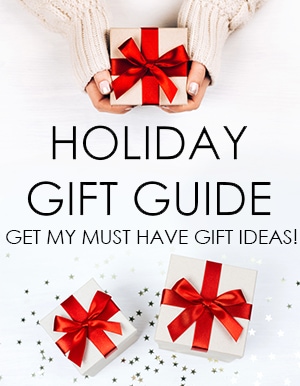 Follow along to get more of my tips on home decor, DIY, and lifestyle on the following: