Holiday Gift Guide 2022: Gifts Under $50, $100 + Splurge Gifts
This post may contain affiliate links. Please read our disclosure policy.
Whether you are holiday shopping for someone whose hard to shop for, want to stick to a budget or just need some new, fresh gift ideas, you're in luck!
Holiday shopping can feel overwhelming but it doesn't have to be – we put together some of the best holiday gift ideas at every price point so you can pick and choose the best gifts based on what works for you while also getting something they'll really love!
Here are the best holiday gift ideas under $50, under $100 and some splurge gift ideas that'll "wow" them!
This post contains some affiliate links for your convenience. Click here to read my full disclosure policy.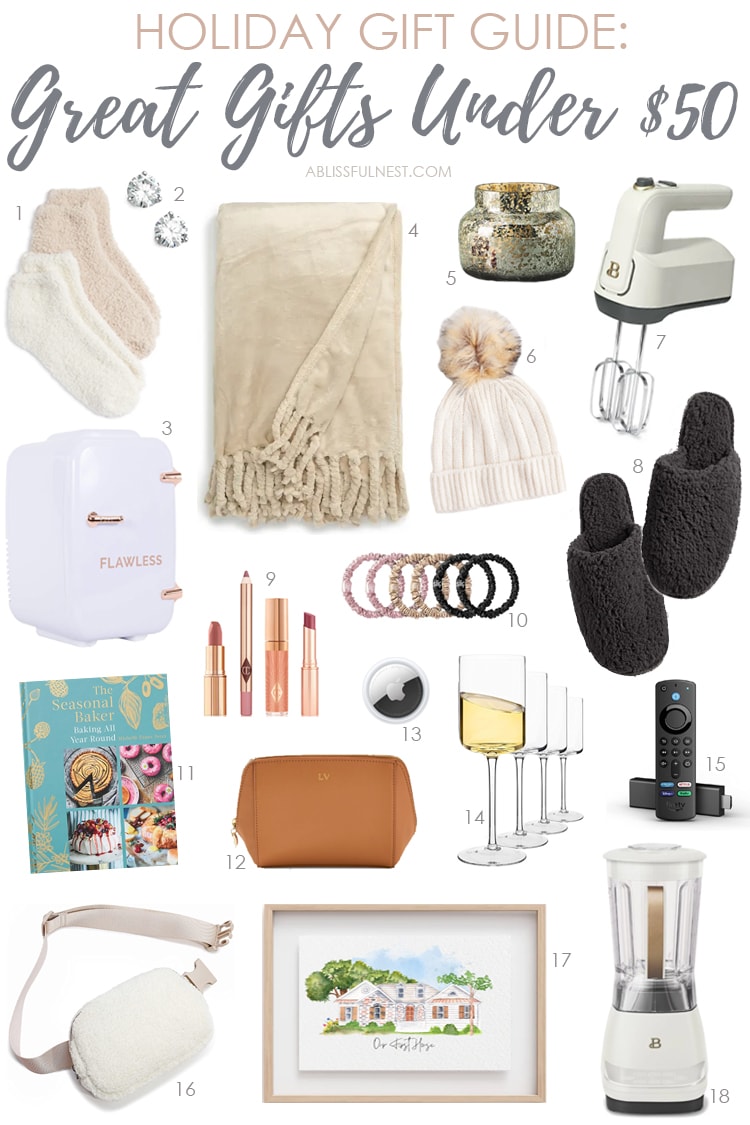 1 | 2 | 3 | 4 | 5 | 6 | 7 | 8 | 9 | 10 | 11 | 12 | 13 | 14 | 15 | 16 | 17 | 18
Holiday Gift Guide 2022: Gifts under $50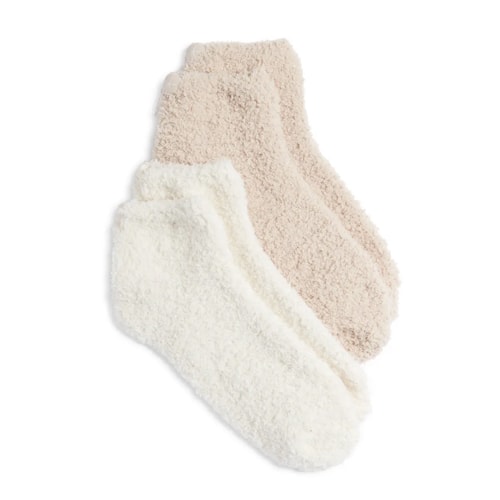 1. Barefoot Dreams Socks: these socks come in a pack of 2 and are such a great gift, you can't beat Barefoot Dreams!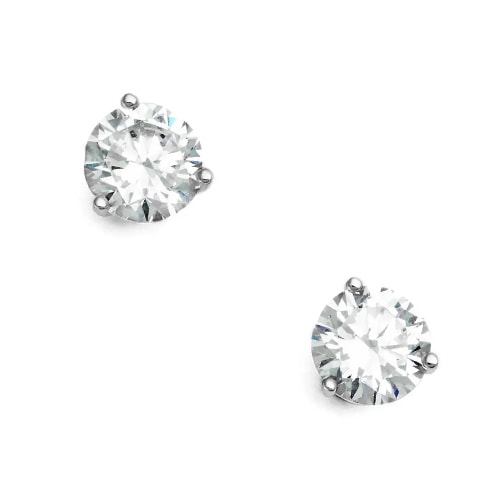 2. Stud Earrings: I always am recommending these stud earrings as a gift idea and it's with good reason! They are STUNNING and look like the real deal. Yet they're under $50! Grab a pair for yourself too because you will love and wear these every day.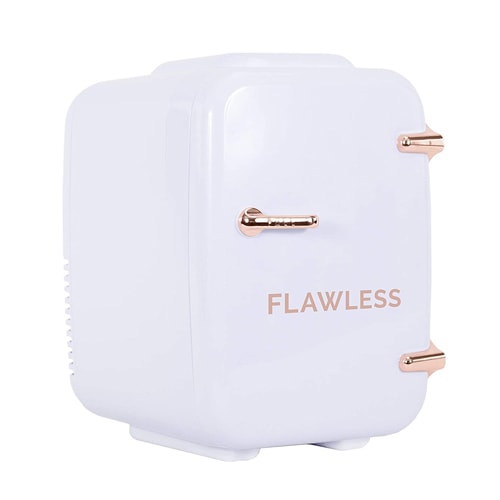 3. Beauty Fridge: have you heard of these beauty fridges? They're such a cool concept – it's a mini fridge that fits in your bathroom or on a vanity and it stores all of your favorite skincare or makeup products. Cold eye patches and cold moisturizer – the BEST! This is a great holiday gift idea that they definitely won't be expecting but will love to use daily.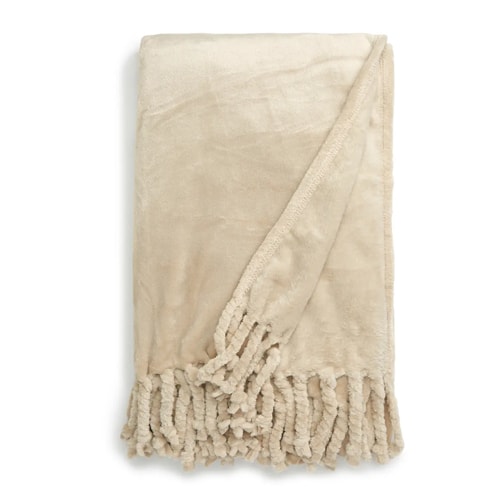 4. Plush Throw Blanket: this cozy throw comes in so many colors and you will not believe the price! It's such a great holiday gift and something you know everyone will love and use.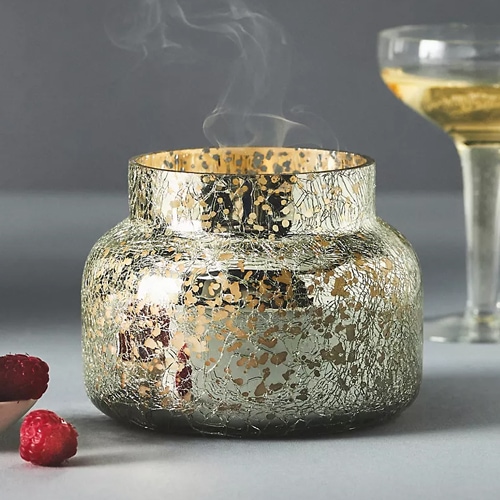 5. Capri Blue Champagne Jar Candle: this stunning candle is a holiday gift that'll never get old!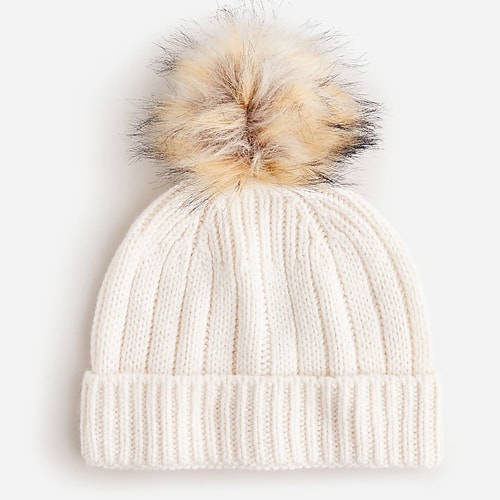 6. White Pom Pom Beanie: this beanie is so cute, so warm and such a great gift for anyone on your list!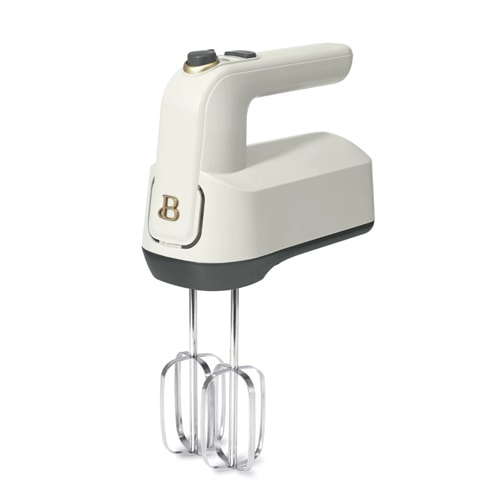 7. White Hand Mixer: perfect for the baker or cook on your shopping list, this stunning white icing hand mixer is beautiful and under $50!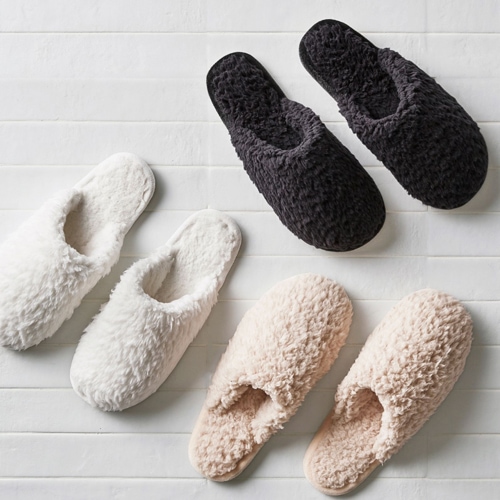 8. Teddy Bear Slippers: the coziest slippers ever! These come in a few colors and are the BEST slippers out there.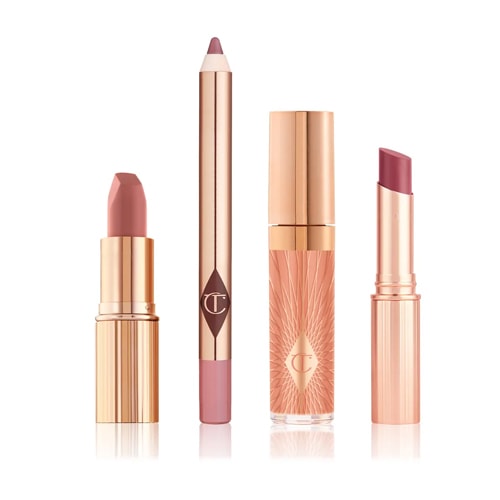 9. Charlotte Tilbury Pillow Talk Lip Set: my favorite thing about this lipstick set is that it's valued at $79 – you can get it for just $49! It's a perfect, "complete" gift idea, including lip stick, lip liner and two lipsticks in Charlotte Tilbury's classic "Pillow Talk" shade. It's the perfect neutral pink!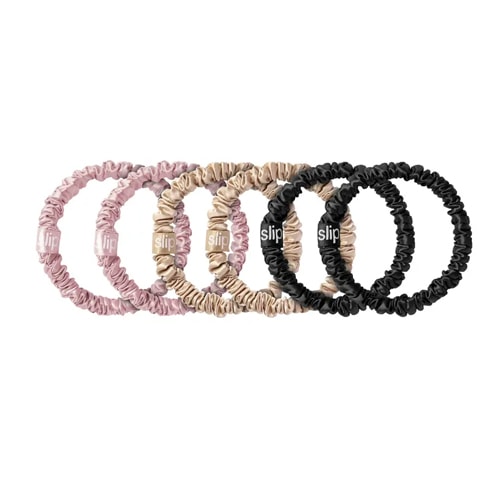 10. Slip Silk Scrunchies: these are the best scrunchies – you can wear one during the day or at night without worrying that it'll cause a crease in your hair! They also prevent breakage which is huge. This is an especially great gift idea for the beauty lover!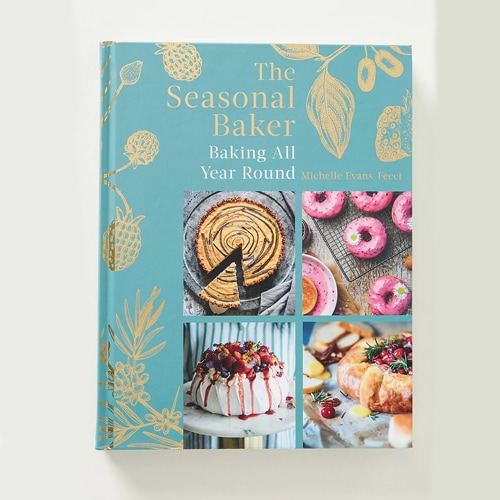 11. The Seasonal Baker Cookbook: this cookbook has some incredible recipes in it, but it's also so beautiful that they can display it in their kitchen and it's somewhat of a 2-in-1 gift idea! You could gift this along with an ornament for a fun duo gift.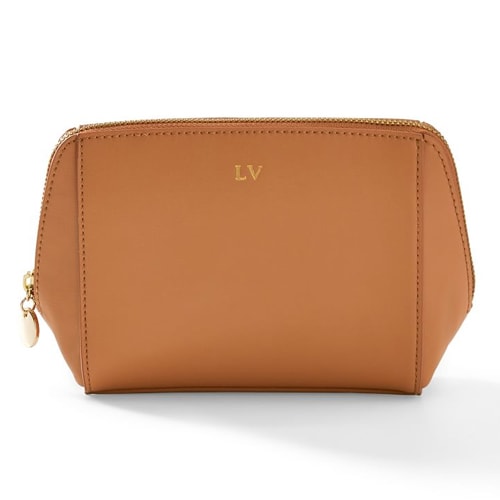 12. Monogrammed Vegan Leather Pouch: the perfect cosmetic case, electronic cord case, etc. to have on-the-go with you! I love the personalized touch and what a great gift this would be for anyone on your list.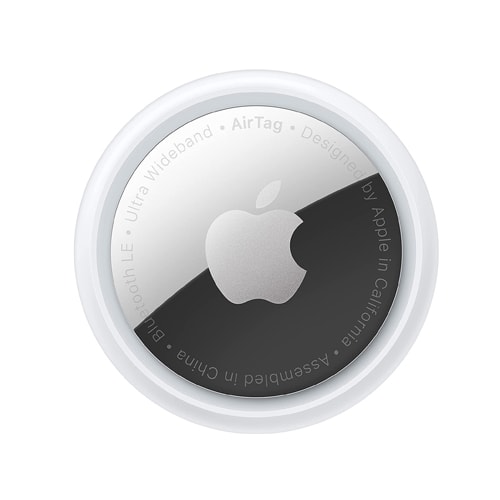 13. Apple AirTag: one of the best gift ideas this season! These are so useful especially if you travel a lot to keep track of your bags and never lose anything again.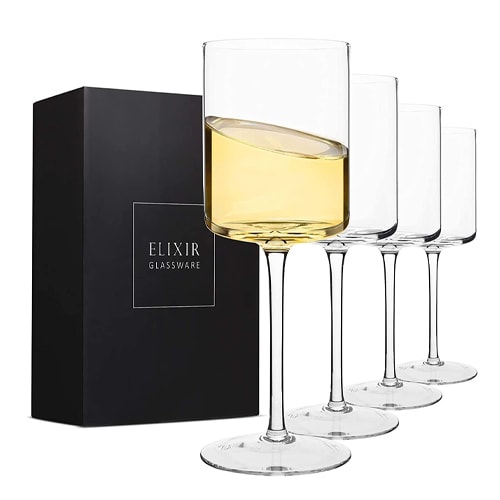 14. Square Wine Glasses: this set of four square crystal wine glass set is under $40 and these look SO expensive. That's my favorite part! They're so different and beautiful and you can never go wrong in gifting a beautiful set of wine glasses over the holidays – you know they'll get use and they look stunning too!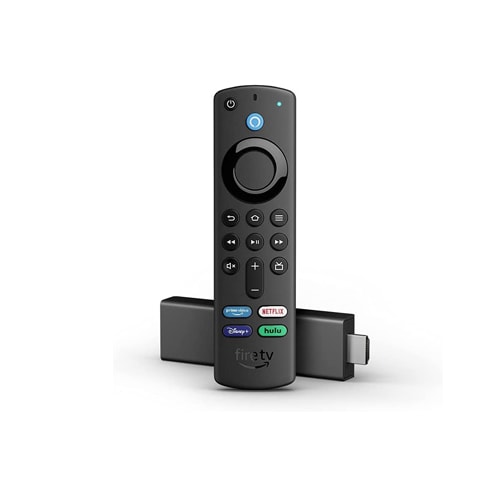 15. Amazon Fire Stick: if they don't already own a Fire Stick, get them one this holiday season! It's so convenient and makes watching shows, movies, live sports, etc. SO easy.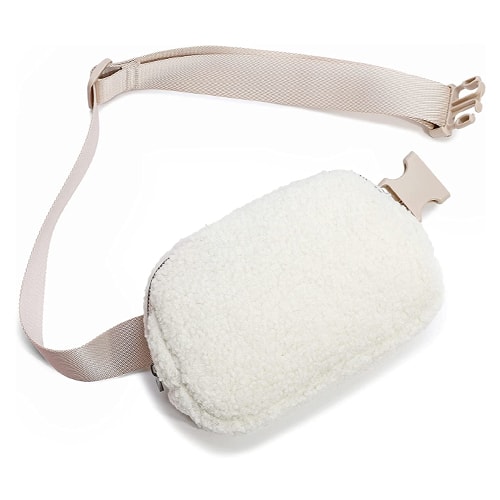 16. Sherpa Belt Bag: this belt bag is nearly identical to the Lululemon version that's always sold out! Great gift idea and it's under $30!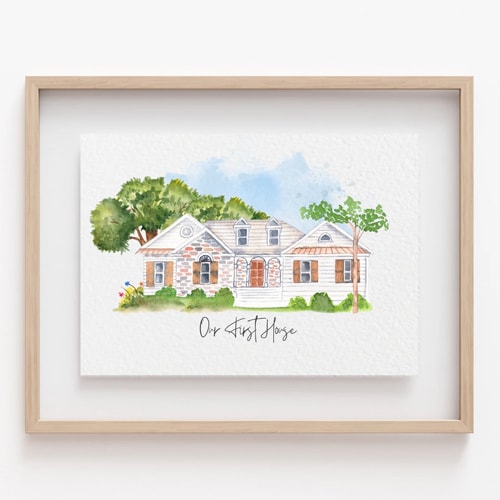 17. Watercolor House Painting: I LOVE this gift idea! Whether they just moved into a new home or you're just looking for something super personalized, this hand painted watercolor house painting is such a great gift idea. It's absolutely beautiful and totally customized!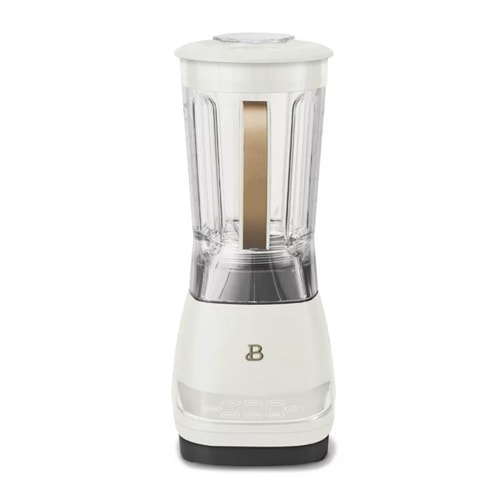 18. White Blender: this blender matches the hand mixer, and is such a beautiful and useful appliance to update their kitchen with! Bonus – this one has a touchscreen!
---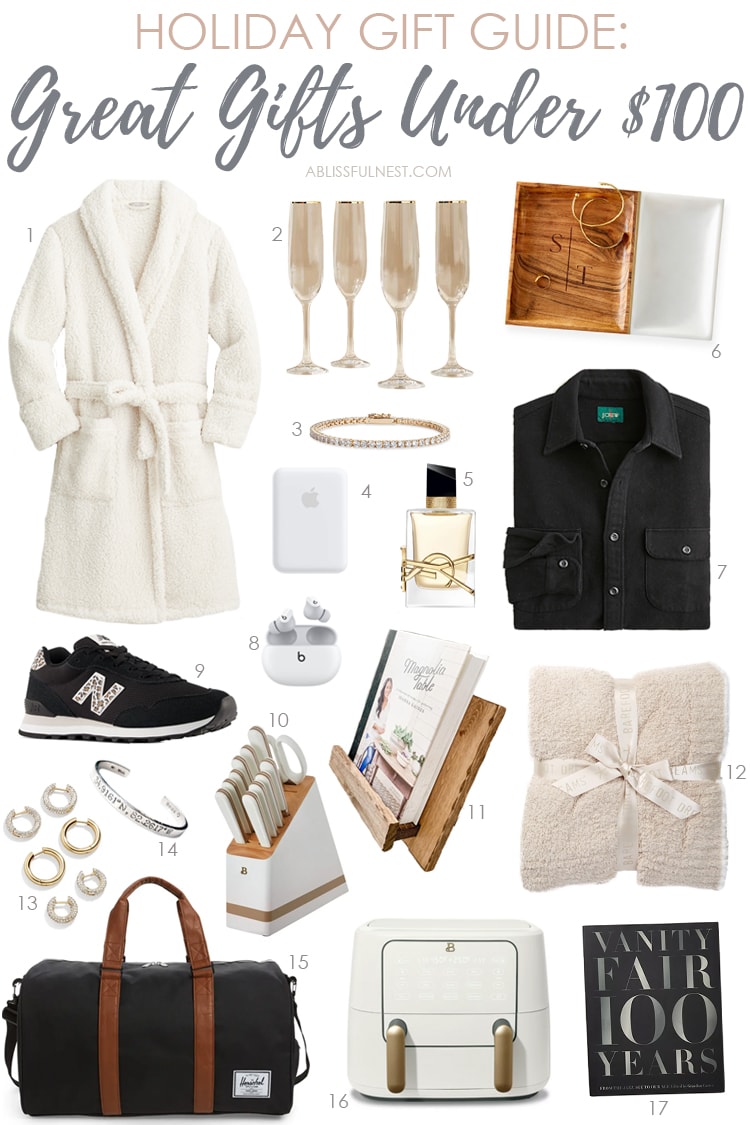 1 | 2 | 3 | 4 | 5 | 6 | 7 | 8 | 9 | 10 | 11 | 12 | 13 | 14 | 15 | 16 | 17

Holiday Gift Guide 2022: Gifts under $100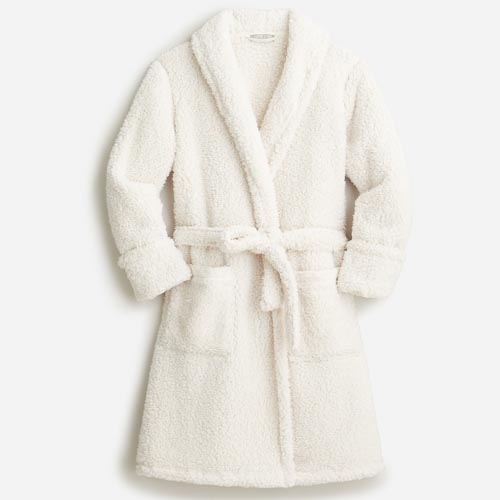 1. Cozy Sherpa Robe: this robe looks sooo cozy! You can never go wrong in gifting a robe and this one is hard to beat.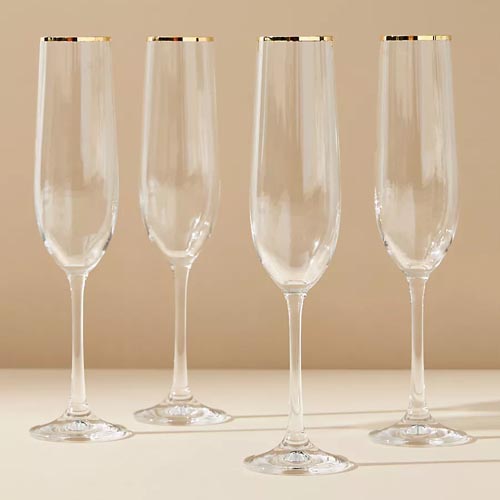 2. Gold Rim Champagne Flutes: aren't these the most stunning champagne flutes you've ever seen?! I might need to gift these to myself, haha!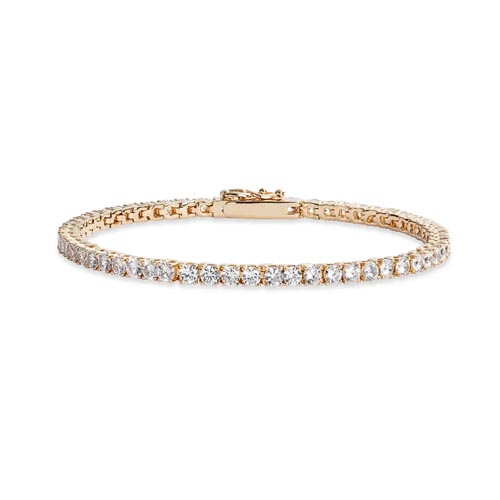 3. Tennis Bracelet: this tennis bracelet looks so real – yet it's under $100! Such a classic gift that she can wear everyday.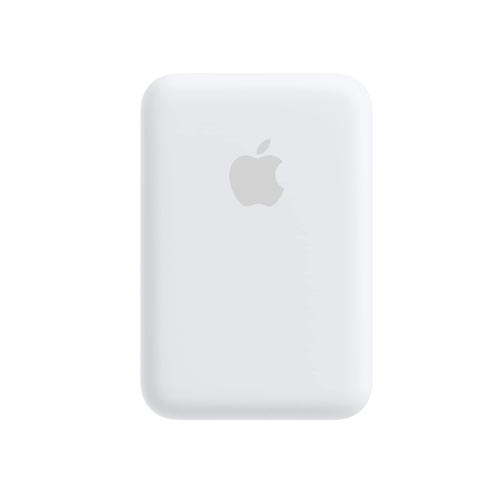 4. Apple MagSafe Battery Pack: this is one of the best external batteries on the market and the best part is, you don't have to worry about lugging a battery around as this one sticks right on to the back of the phone – genius! This is an awesome gift idea (and gift to get yourself too)!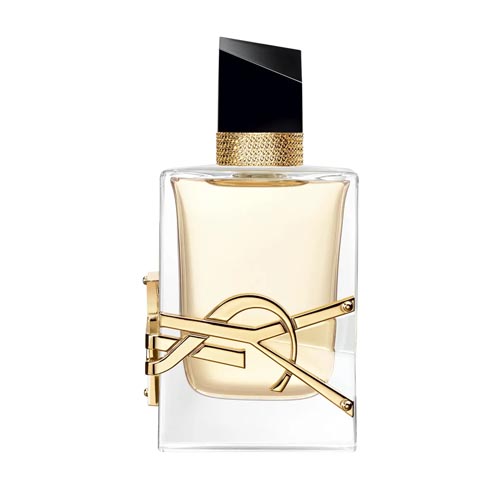 5. Yves Saint Laurent Perfume: this is one of the most classic scents and I LOVE a perfume that has a stunning bottle like this one does! You can never go wrong gifting a classic perfume like this one.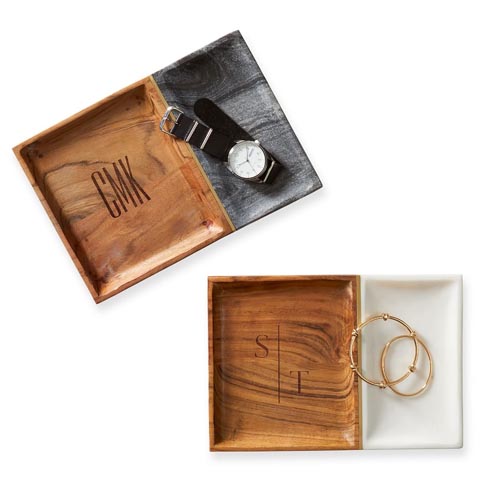 6. Monogrammed Wood and Marble Tray: this is such a practical gift and the monogram is the best finishing touch!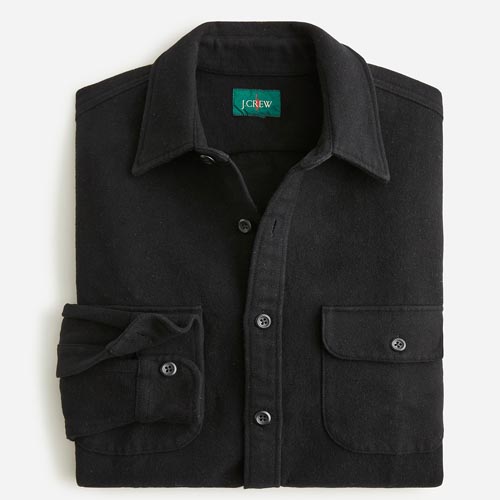 7. Black Button-down Workshirt: the quality of this shirt is unmatched and is a great gift for him under $100! It comes in SO many colors as well.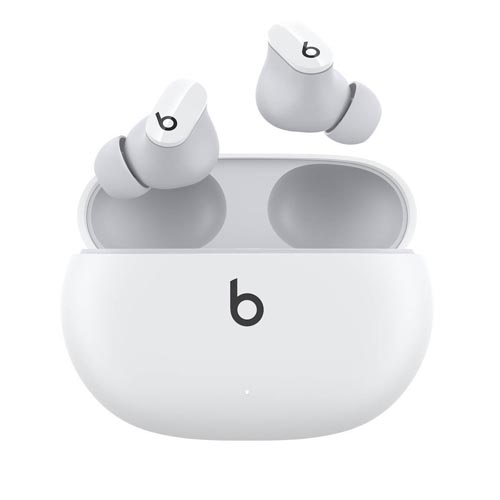 8. Beats Studio Earbuds: these are super highly rated earbuds and they come in so many fun colors to gift!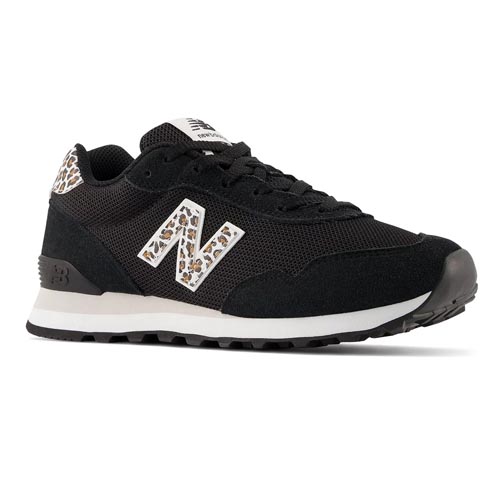 9. New Balance Leopard Printed Sneakers: these classic black sneakers have just the right amount of leopard print to them to keep them classic while making a statement! I love these and so will the woman you gift them to for the holidays!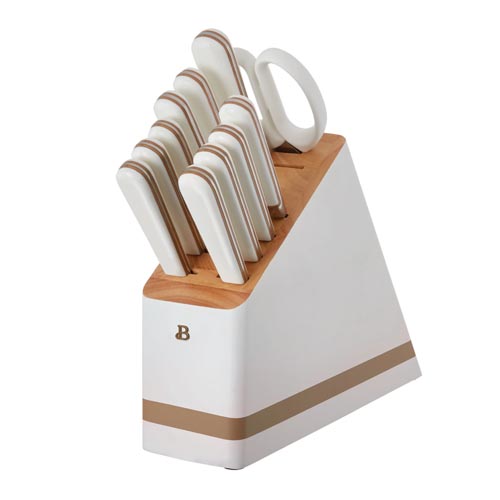 10. White Knife Set: I love the appearance of these knives! Such a great gift idea, especially for a new homeowner this holiday season!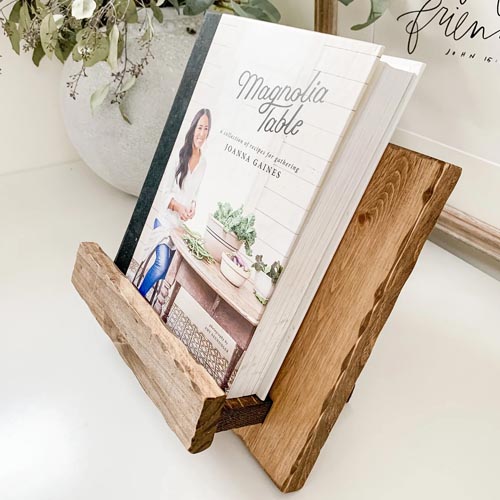 11. Wooden Cookbook Stand: the perfect stand for a cookbook, iPad/tablet, etc. in their kitchen! It's perfect to keep their favorite cookbook displayed on at all times too. I love this idea and the look of this wooden cookbook stand is just beautiful!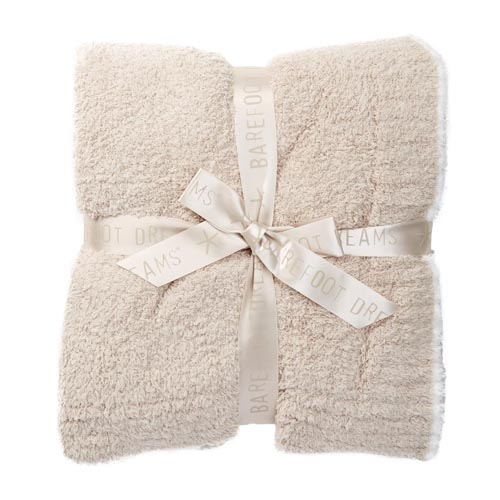 12. Barefoot Dreams Throw Blanket: this is such a classic gift and one that never gets old!
13. Set of 3 Hoop Earrings: the prettiest set of hoop earrings and they are SO well made! Since they come in a set it's the perfect, complete gift to give this season.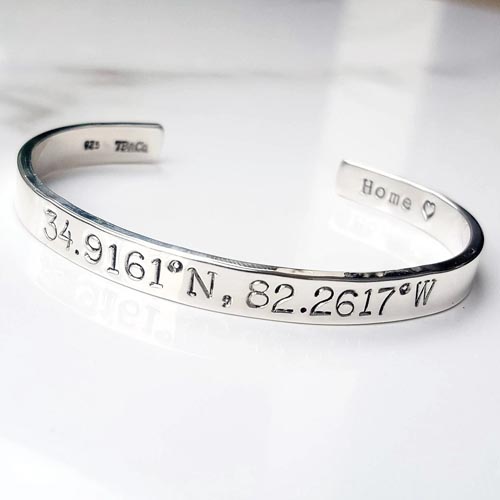 14. Personalized Coordinates Cuff Bracelet: this cuff bracelet is so meaningful – you can get it personalized with the coordinates of any location of your choice which makes it so special!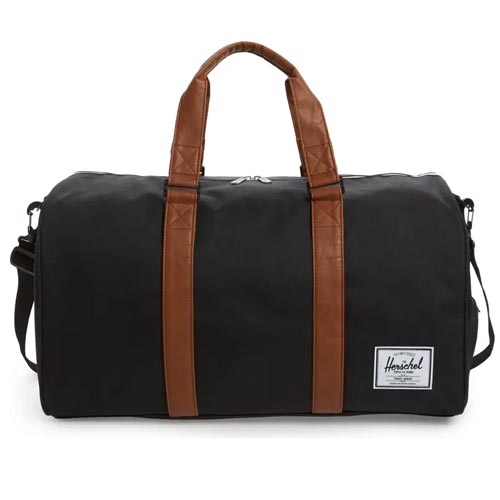 15. Herschel Supply Duffle Bag: this is a great duffle to gift and such a practical one too!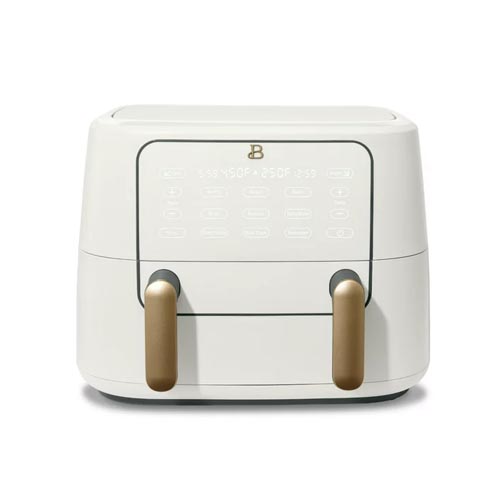 16. White Air Fryer: this entire collection is SO pretty… It's the perfect way to elevate your kitchen with a must-have appliance!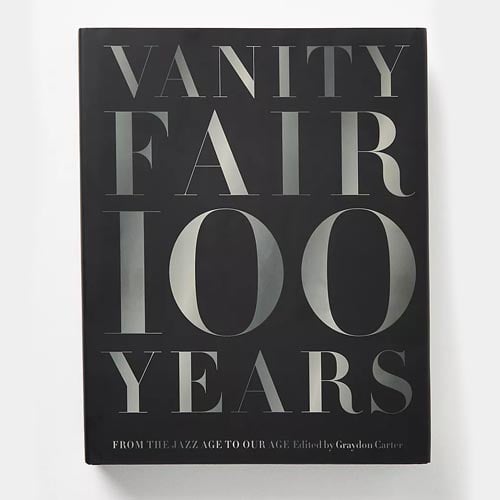 17. Vanity Fair 100 Years Coffee Table Book: a book that is just as pretty on the outside as it is on the inside! I love the idea of gifting this book – great gift for the fashionista!
---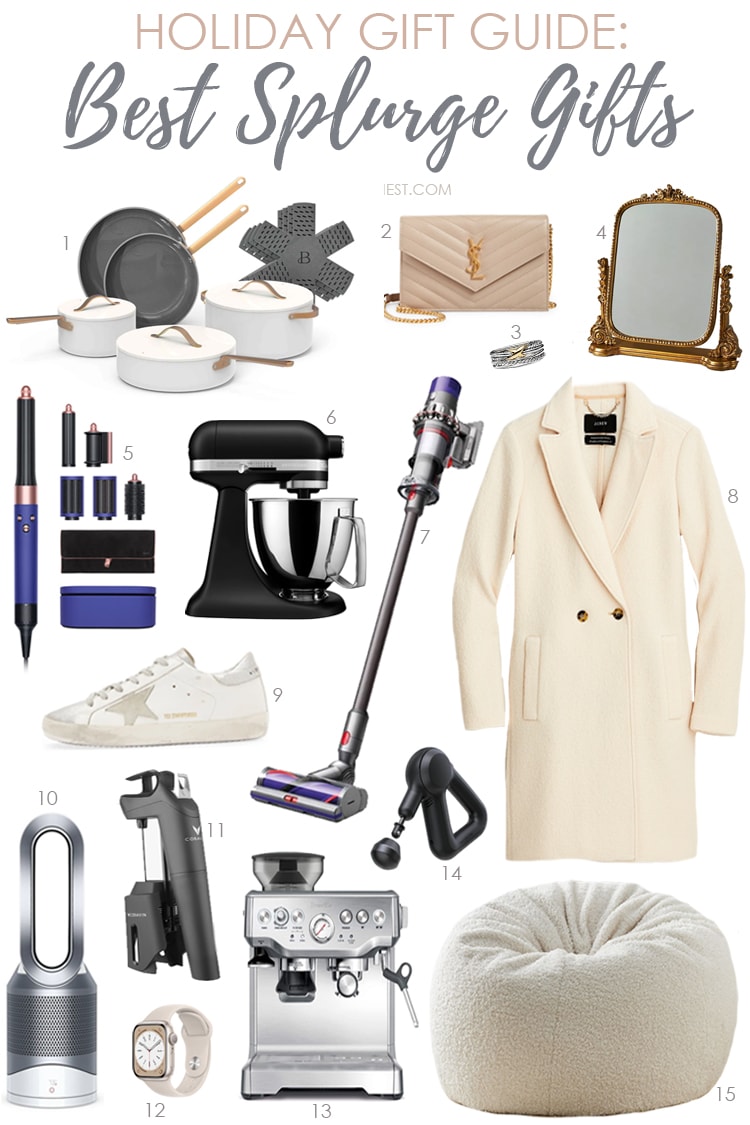 1 | 2 | 3 | 4 | 5 | 6 | 7 | 8 | 9 | 10 | 11 | 12 | 13 | 14 | 15
Holiday Gift Guide 2022: Splurge Gifts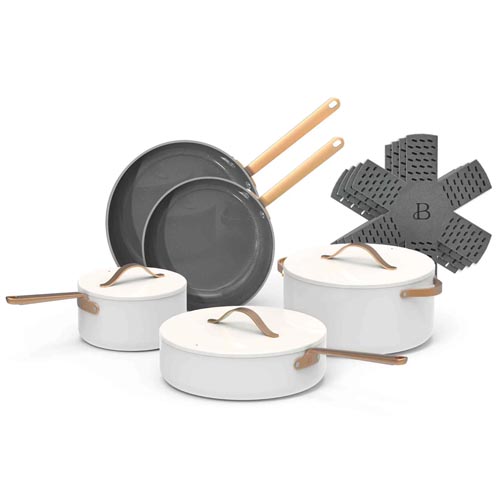 1. 12-Piece Ceramic Non-stick Cookware Set: isn't this the prettiest cookware set you've ever seen?! This is an awesome gift for the chef!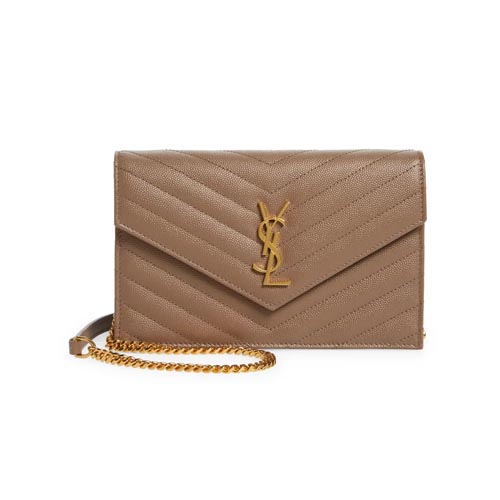 2. Saint Laurent Crossbody Bag: this classic YSL crossbody is a splurge but a piece she'll have forever!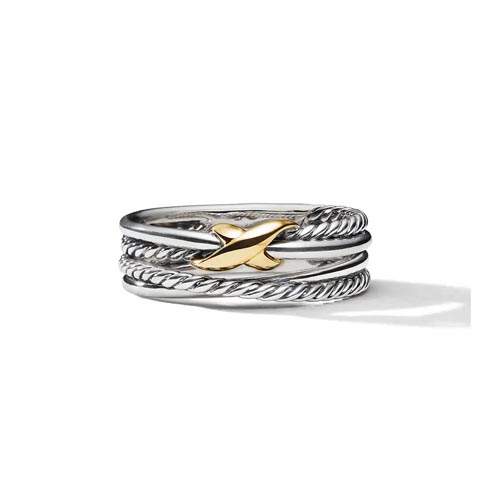 3. David Yurman Ring: this is one of the most classic rings you can find – and gift – and it's at a great price point for such a classic designer!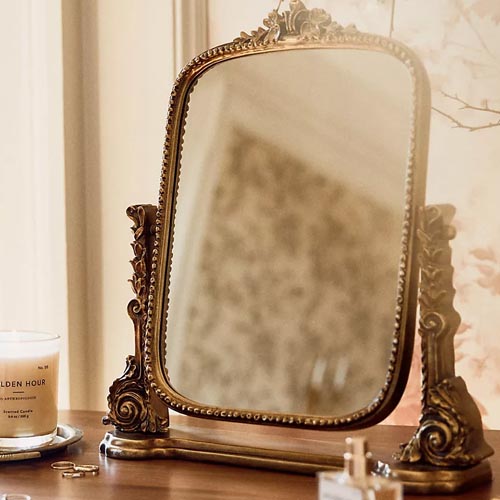 4. Gold Vanity Mirror: this stunning vanity mirror is classic, timeless and absolutely STUNNING. Anyone would love to receive this stunning mirror!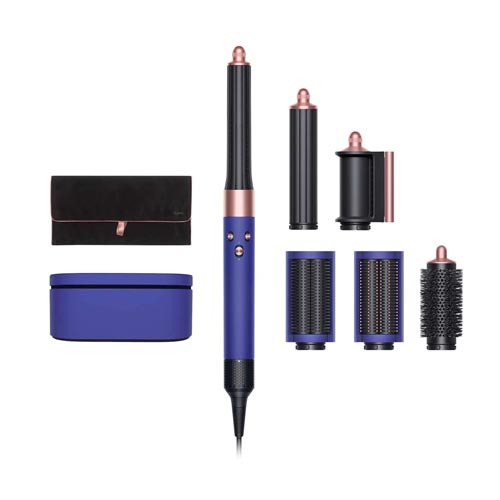 5. Dyson AirWrap: this is still one of the hottest gift ideas on the market! It's worth the splurge!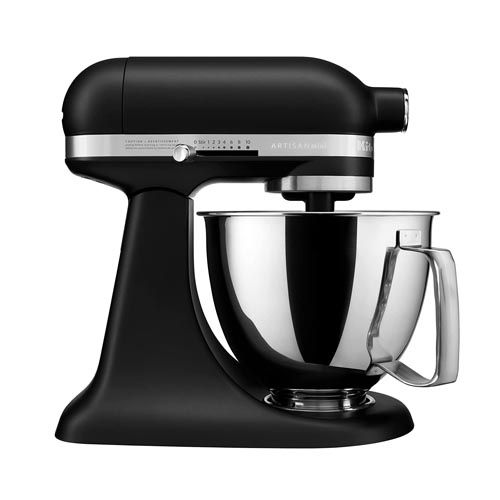 6. Matte Black KitchenAid Mixer: this is a kitchen staple that every kitchen needs! It's a great gift for anyone but especially for someone who loves to cook or bake. I love this matte black version, it's stunning!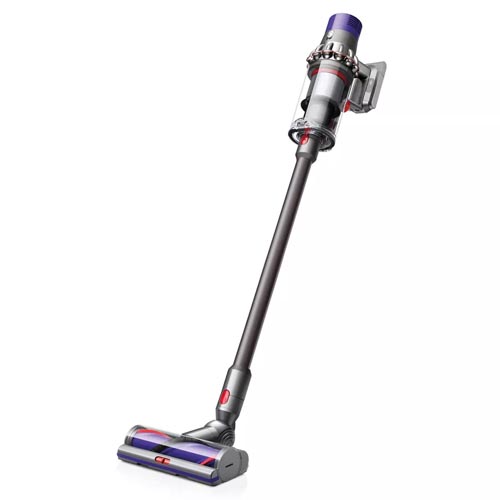 7. Dyson Cordless Vacuum: these vacuums are truly the best and this would be great to gift a new homeowner!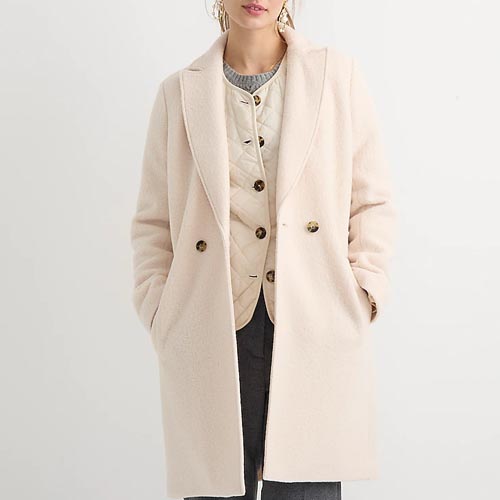 8. Italian Blended Wool Coat: this wool coat is stunning and such a perfect neutral color! It's a great price for wool and is so well made.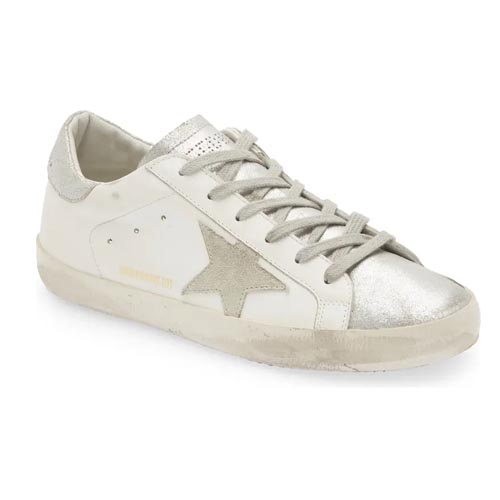 9. Golden Goose Sneakers: by now you've likely seen the hype that comes along with Golden Goose sneakers… they're such a trendy shoe but in a classic way, you know? They're a splurge gift that anyone will love to open up!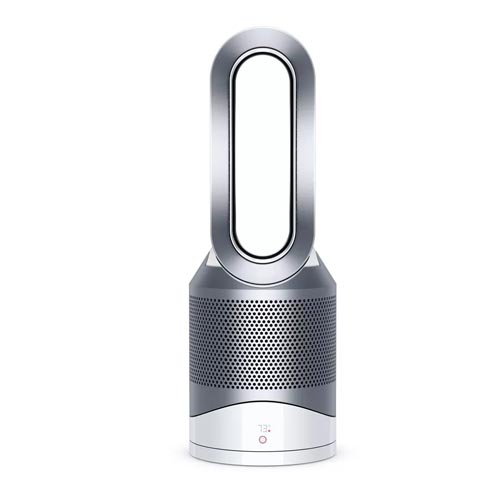 10. Dyson Air Purifier and Fan: this 2-in-1 air purifier and fan is so well worth the money! It's the kind of thing you may not think of gifting but it's so useful and great for anyone and everyone on your list.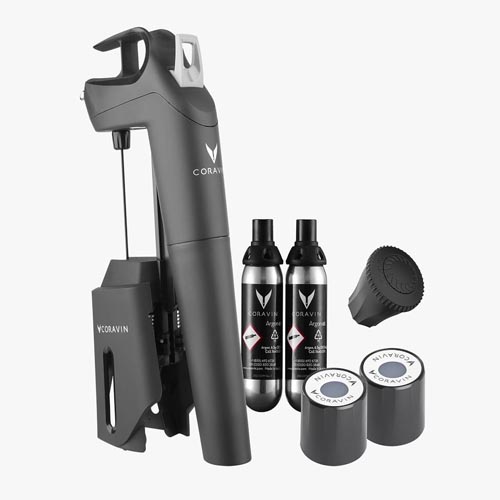 11. Coravin Wine Preservation System: if the person you're shopping for enjoys a glass of wine, entertains or loves cool gadgets, this wine preservation system is a genius gift idea!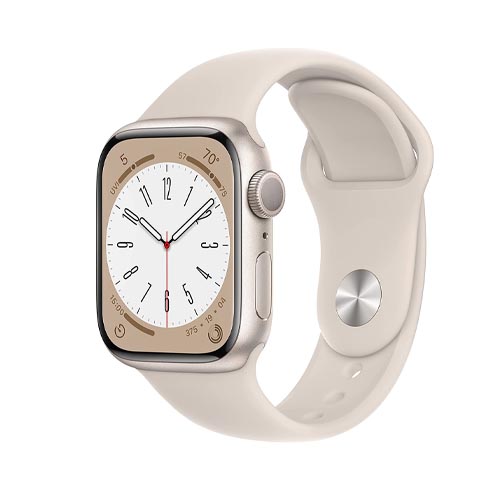 12. Apple Watch: this is the newest Apple Watch and if they don't already own one, it's a must-have for everyone!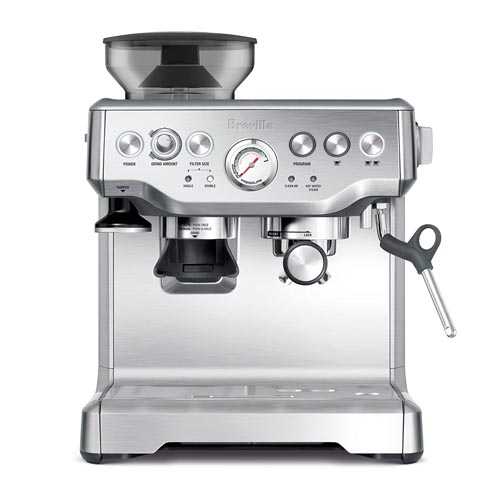 13. Breville Espresso Machine: this is a bit pricey, but it's said to be one of the best espresso machines you can buy! It's perfect to gift the coffee lover or new home owner!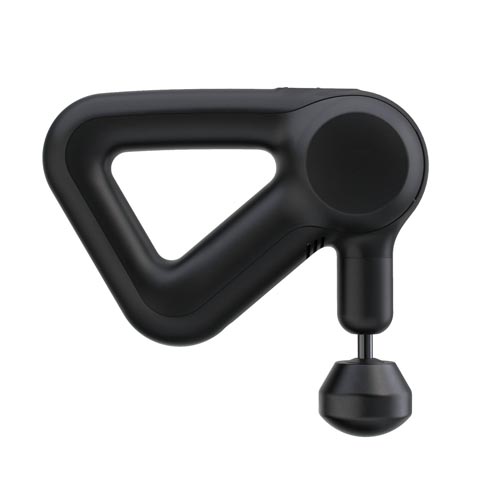 14. Theragun: this theragun is a splurge but it's one of the best on the market! It's the best at-home massage you can get and such a great gift idea for the holidays for anyone on your list.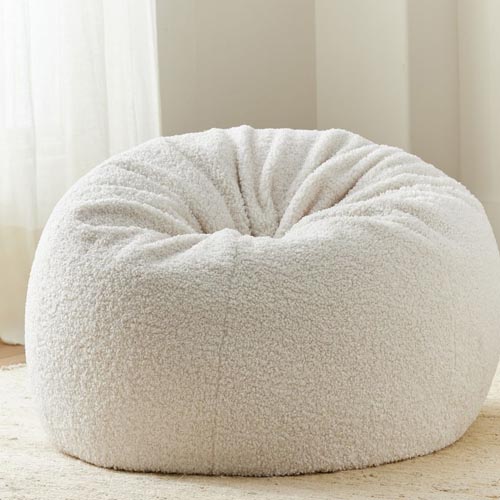 15. Cozy Teddy Faux Fur Bean Bag: I just love how cozy and comfortable this bean bag looks! It's really simplistic too so it's not an eye-sore – it actually adds a lot to a space and is so fun to gift this season!
We hope these curated gift lists at every price point help you to get a big part of your shopping list crossed off! Let us know which of these is your favorite gift idea!
Click HERE to go to them!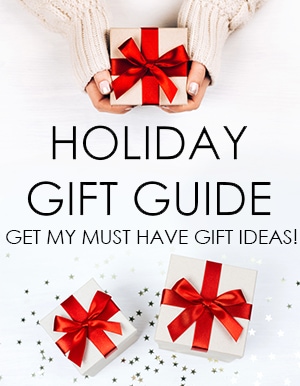 Follow along to get more of my tips on home decor, DIY, and lifestyle on the following: