How To Set A Dinner Table
This post may contain affiliate links. Please read our disclosure policy.
How to set a dinner table properly is one of those questions I get asked a lot. Believe it or not, people tend to haphazardly throw what they need on their table and while that is more than just fine for nightly dinner with the kids, when you have your friends over for a little dinner party is a different scenario.
That's when I get to use my pretty plates and silver, break out my nice wine glasses and champagne flutes, and even use napkins that are not disposable. Though we don't have a ton of dinner parties like this, I REALLY look forward to dressing up my table (as I like to call it!) for my guests.
BUT there is a proper way to do it and I'm going to show you how . . . .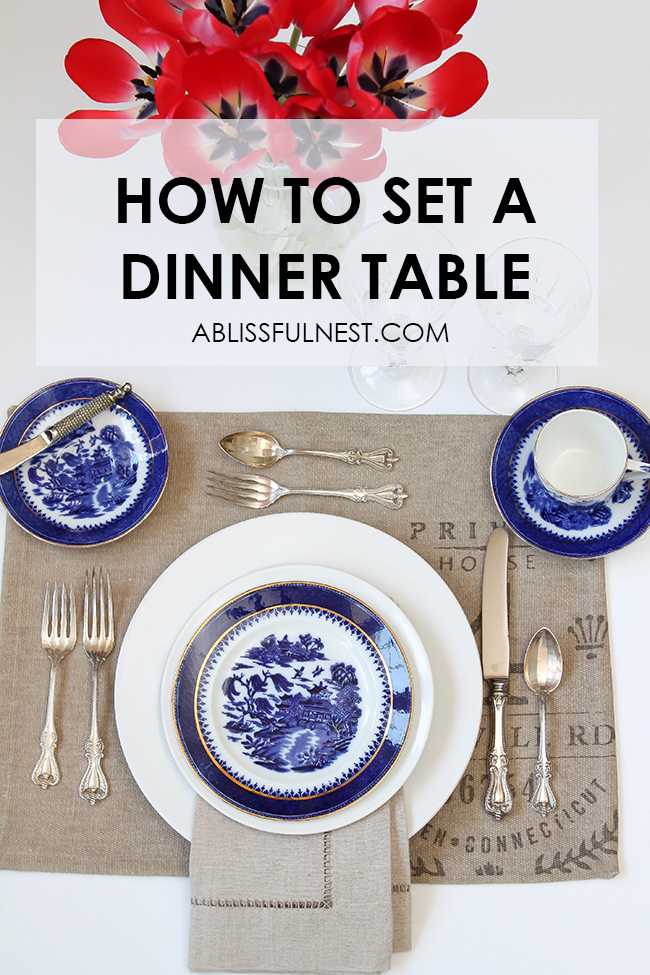 How To Set A Dinner Table:
Step 1: Gather all the items you will need.
Even if you are not sure all the components you will need, initially grab all the essentials from our list below. You can always take away or add to your table setting depending on the meal you will be serving.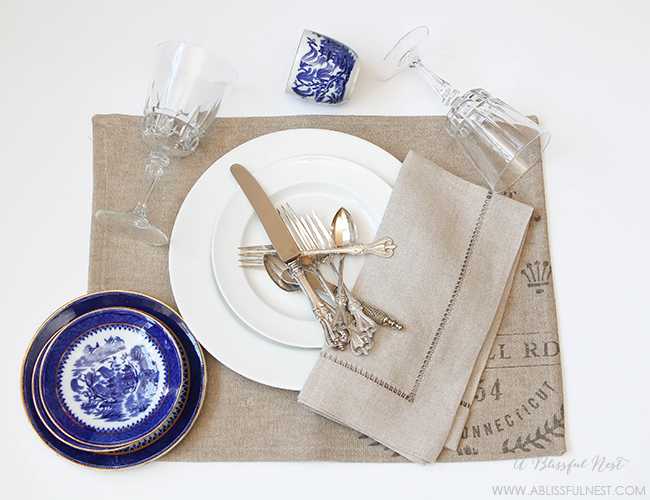 Here is a list of the key components we include in our settings:
Dinner Plate
Salad Plate
Soup Bowl
Bread Plate
Butter Knife
Salad Fork
Dinner Fork
Knife
Spoon
Dessert Fork
Coffee Spoon
Coffee Cup & Saucer
Red Wine Glass
White Wine Glass
Water Glass
Dinner Napkin
Step 2: Lay your linens down.
This can include your table cloth and any placemats. Gather your napkins and fold them to be placed with your table setting.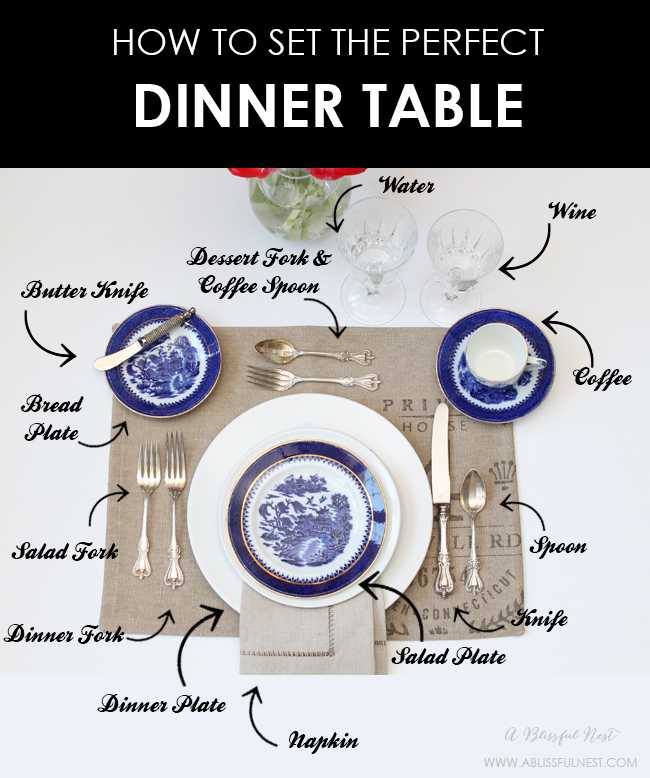 Step 3: Place each of the items to make up your table setting.
Start with your dinner plate and create layers of your other plates. I like to lay my dinner napkin under my plate but you can place it anywhere you like.
After you lay the plates down, then you will place all the utensils. The salad fork goes on the outside of the dinner fork and the sharp part of the knife always faces the plate.
For your glasses, you will set your water glass on the inside, followed by the red wine glass and then the white wine glass.
Step 4: Decorate your table!
This is the fun part! Use fun place setting cards, gorgeous flowers in a vase or any other interesting items to decorate your table. Have fun with it and put your personality in it!