Cinnamon Apple Cider Moscow Mule Recipe
This post is sponsored by Pinnacle® Vodka.
When I think of fall I think of cozy blankets, a fire going, and evenings spent with friends, which lead me to ask you friends on Twitter what is your favorite fall cocktail to share when entertaining.
Many of you said Moscow mules.
Now, I have to tell you I had never tried one, but after researching the ingredients it looked absolutely delicious.
So I decided to put a twist on a classic drink with Pinnacle® Vodka's Cinnabon.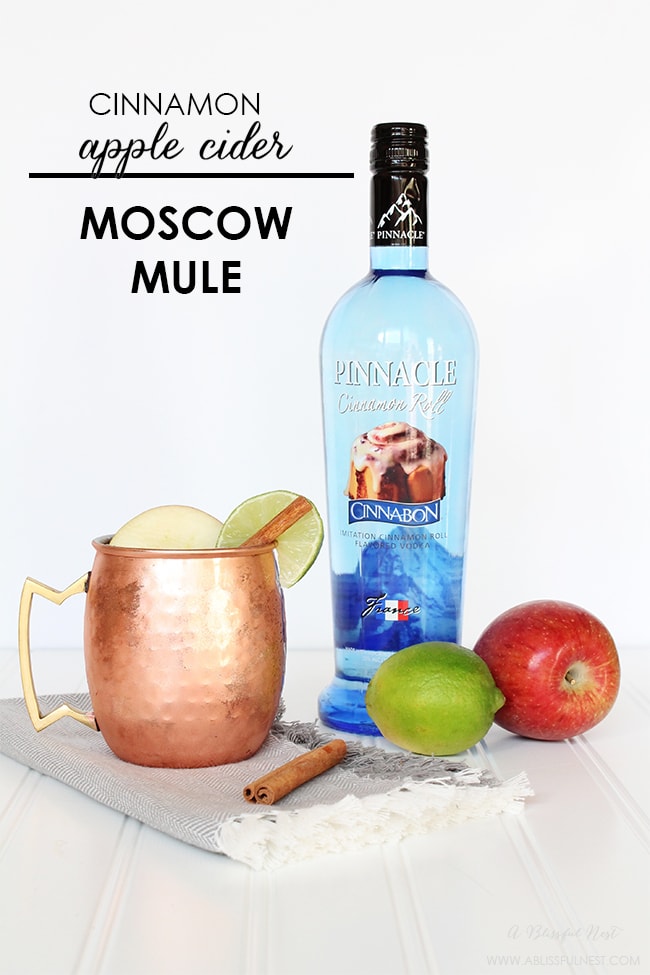 Okay, let me tell you this: The cinnamon vodka mixed with the lime juice is amazing, and the apple and ginger are so delicious together.
This is a custom cocktail your friends will leave talking about!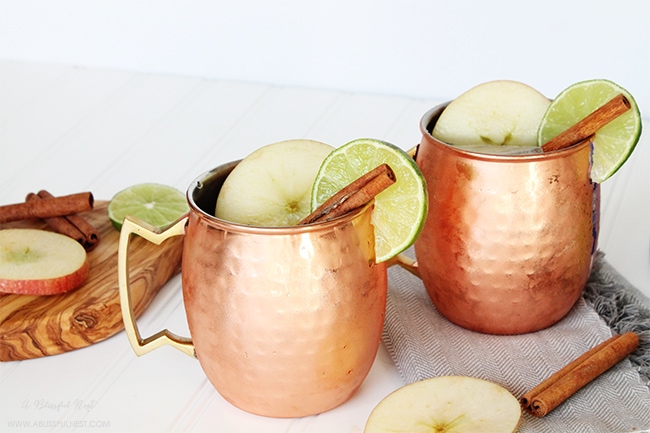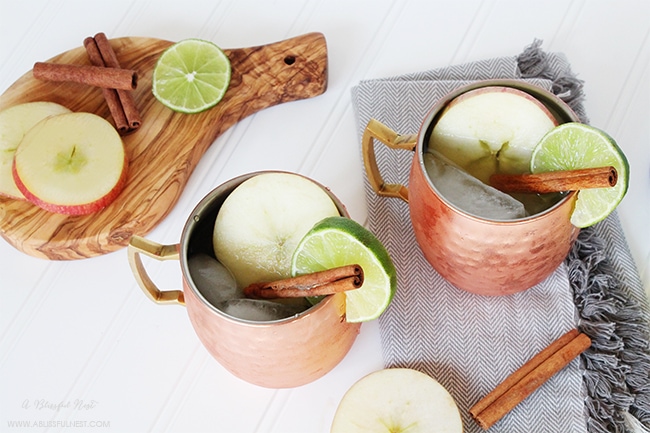 Here is what you will need to make the perfect Cinnamon Apple Cider Moscow Mule: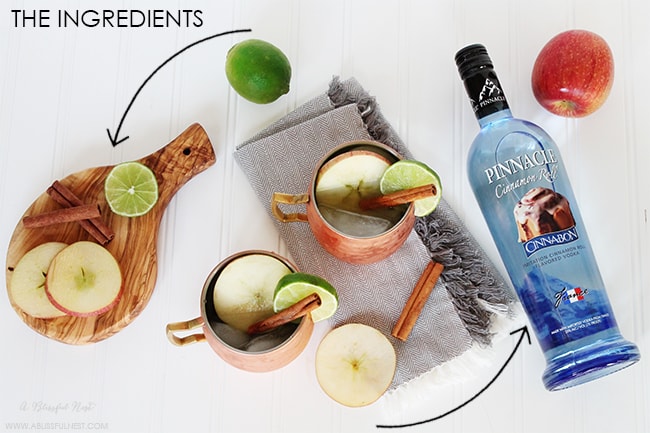 Ingredients:
4 oz Pinnacle® Cinnabon vodka
4 oz apple cider
4 oz ginger beer
Juice from 2 limes, plus wedge slices for garnish
Apple slices for garnish
Cinnamon sticks for garnish
Directions:
Combine all liquid ingredients in a pitcher and stir well.
Squeeze juice of 2 limes into mixture and stir.
Pour mixture into glasses and garnish with apple slices, a lime wedge, and a cinnamon stick.
Enjoy!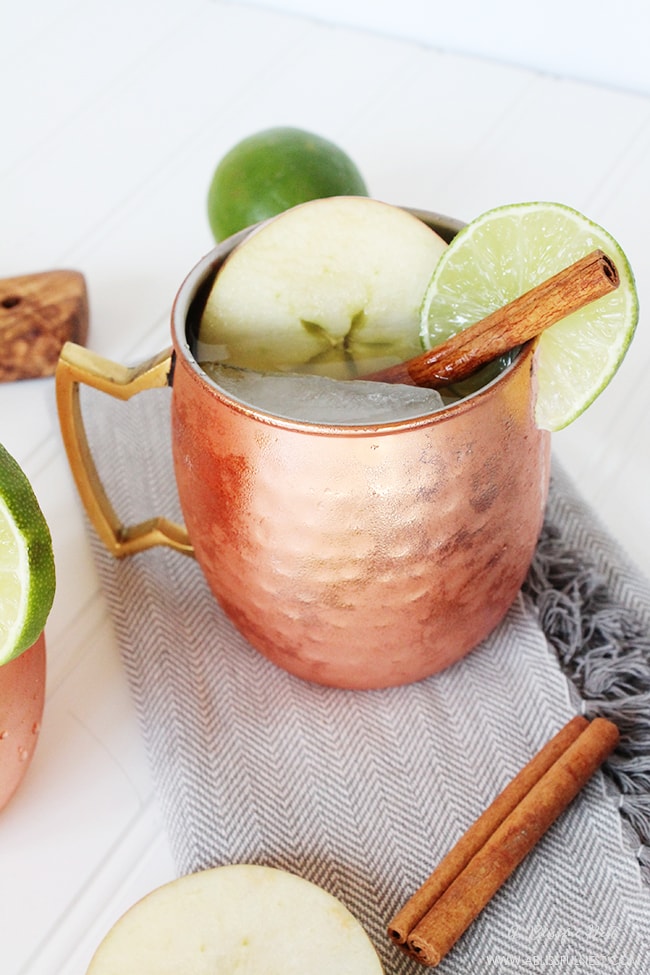 So bring on fall y'all! We are ready for you!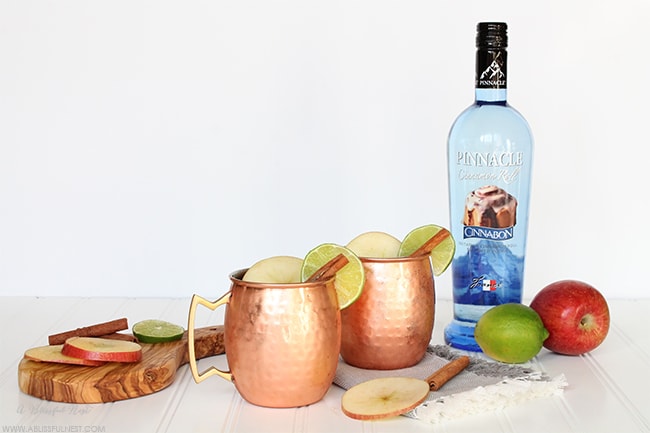 Pinnacle® is a registered trademark of Jim Beam Brands Co., and is used with permission. This is a sponsored partnership with Pinnacle® Vodka, via Mode Media. The information, comments, and ideas expressed on this website are those of the author and do not necessarily reflect the opinions or positions of Jim Beam Brands Co., its affiliated companies, or any of its directors or employees.
THIS IS A SPONSORED POST. A BLISSFUL NEST HAS RECEIVED PAYMENT, TRADE, AND/OR PRODUCTS FROM MODE MEDIA IN EXCHANGE FOR PROMOTING. HOWEVER, ALL OPINIONS STATED ARE OUR OWN.