DIY Twine Wine Bottle Tutorial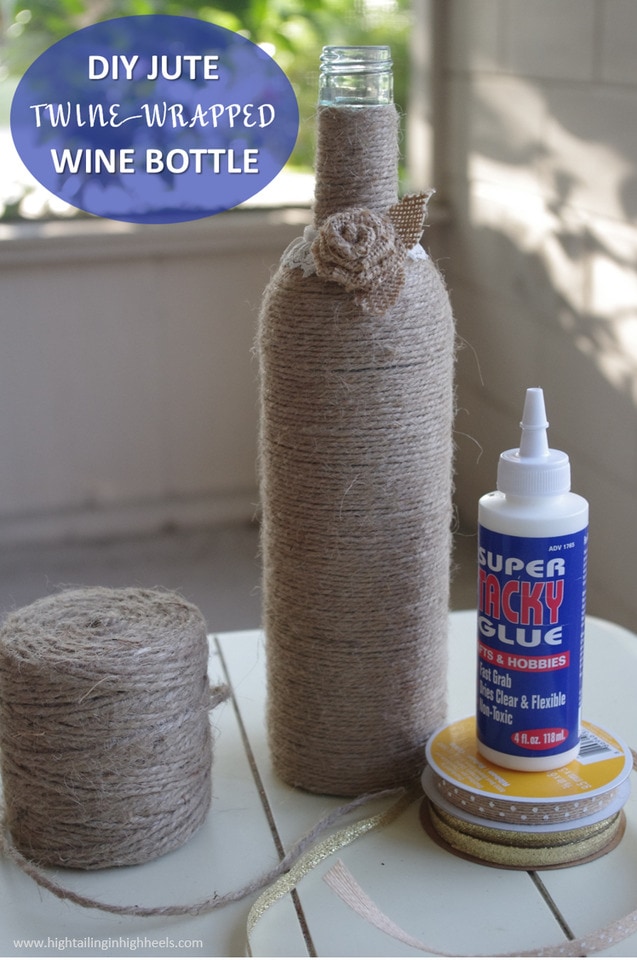 Living in South Florida, the weather never quite catches up to the correct seasons until the very end but that doesn't mean one can't get into the fall spirit! I mean it does get into the low 70's at night so I will take what I can get. Lately, I have become a huge fan of anything burlap and twine (you will shortly learn) and I love the idea of any and everything DIY. My home décor varies but usually falls between super girly, shabby chic and somewhat of a rustic vibe. I have a lot of burlap pieces ranging from placemats, pillows to even picture frames and boxes. And I thought these DIY wine bottles would make the perfect teeny tiny addition to my small dining area.
What will you need to get started? Not much actually.
Empty wine bottles (easy, if you are a wino like
me) see photo below for proof.
Jute twine (I bet different colors of jute would
be pretty too! – Like THIS

 one 

Assorted ribbon or flowers for extra pizazz 

Super tacky glue or hot glue
All of these items can be purchased at your local craft store.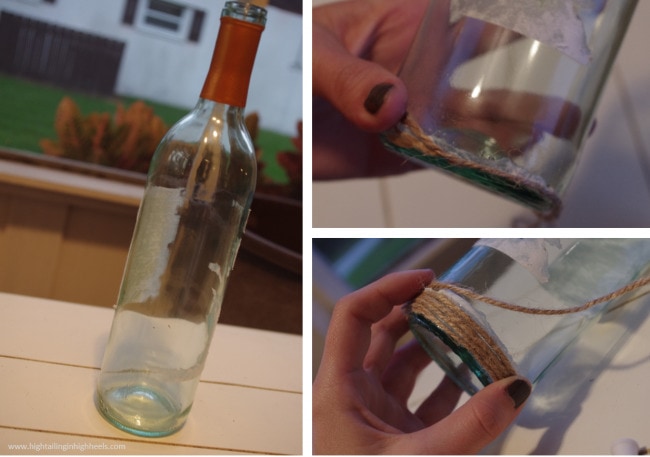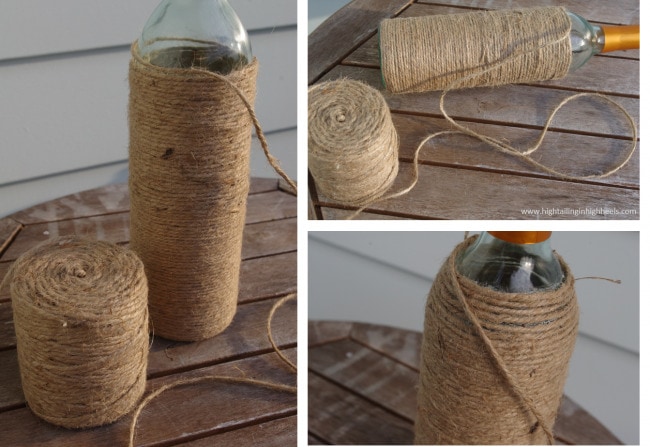 Step one: Starting at the very bottom of your wine bottle, draw glue in a circle. Start unraveling your twine, slowly wrapping it around the bottle. Be sure to wrap tightly as to not create any gaps between wraps.
Step two: Don't forget to use your glue! I glued under every third or fourth wrap trying to secure the twine to the wine bottle. (Yes, your fingers will get sticky!) A hot glue gun may
make it easier. Continue all the way to the very top of the wine bottle. It gets a little tricky near the top but just make sure to secure the wraps as you go which will make wrapping the curve easier.
Step three: Garnish with ribbon, bows, flowers, etc.
Step four: Stage around your home and enjoy your hard work!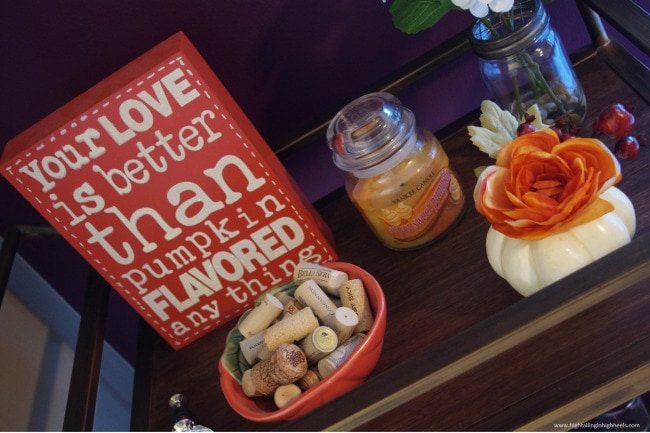 Proof that there may or may not be many empty bottles of wine hanging around my little home.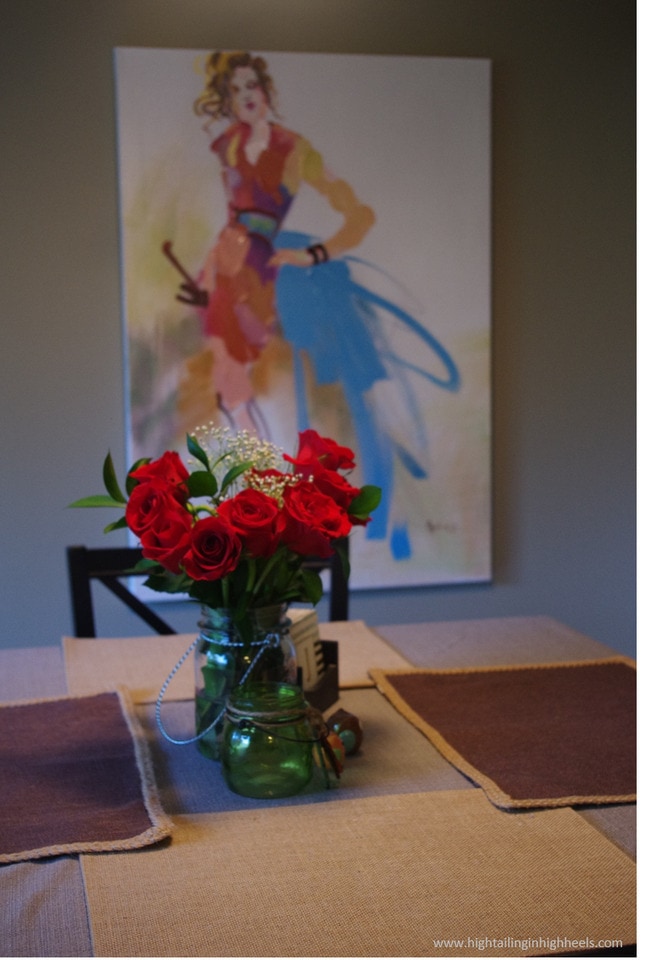 See! It is a super easy project and makes for such an adorable addition to the dining room table or bookshelf!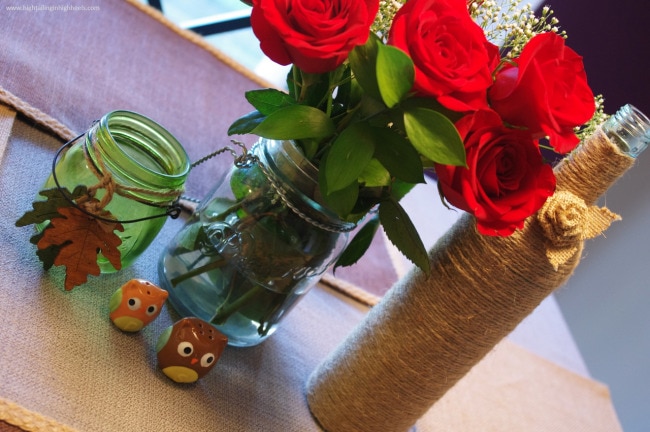 Don't you just love the burlap placemats? Recently purchased at Hobby Lobby and I am in love.