No Carve Pumpkins – 3 Simple Crafts For Kids
This post may contain affiliate links. Please read our disclosure policy.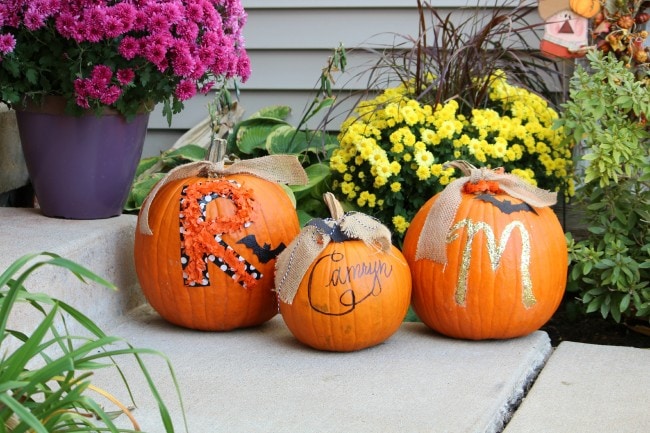 Hi friends! Michelle here with Ellery Designs and I'm thrilled to be guest blogging today at A Blissful Nest. Today I am going to show you a few simple DIY techniques to make your pumpkins crafty & cute! Best thing is, you probably have most of these supplies laying around your house.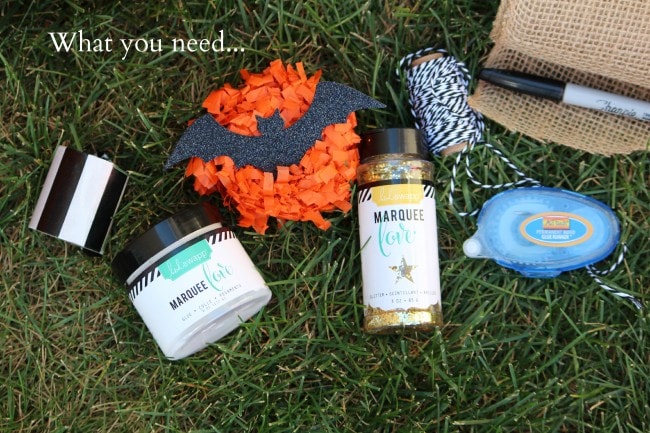 Supplies:
Pumpkins
Burlap
Sharpie
Glitter
Glue
Paintbrush
Washi Tape
Tissue Fringe
Decorative Elements (I used paper glitter bats found at Michaels.)
Directions to make Name Pumpkin:
This is such a fun project that my daughter loved helping with. For her pumpkin she wanted her full name so I simply hand wrote her name with a Sharpie. Let me tell you, it's not easy with the ridges of the pumpkins but I made it work. If you aren't crazy about your handwriting you could always trace a font, to make it a bit easier.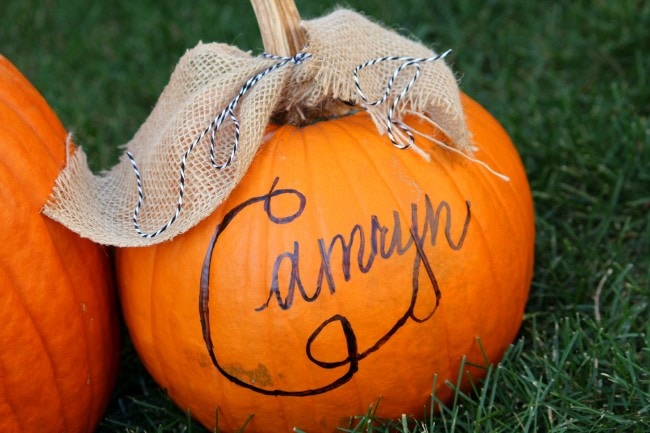 Directions to make Glitter "M" pumpkin:
First hand trace your letter, it doesn't have to be perfect, as you can tell by my photo. I used Heidi Swapp's glue and glitter found at Michaels. My daughter started putting the glue on but it was drying pretty quickly so I took over and finished it up. Sprinkle the glitter over the glue and voila! A glittery, festive pumpkin!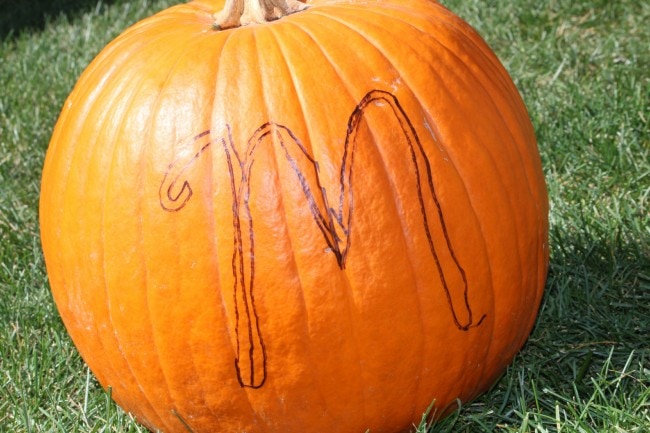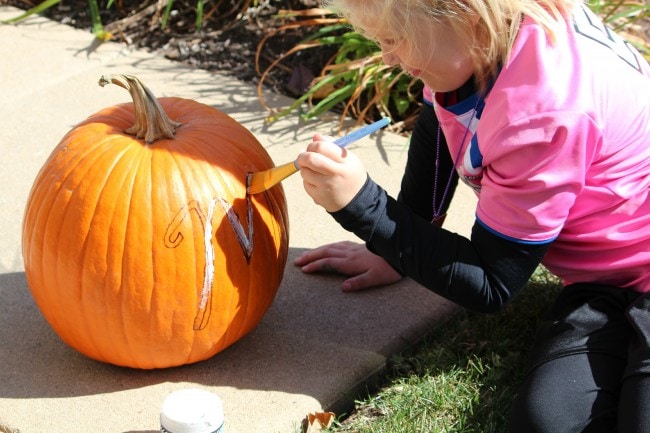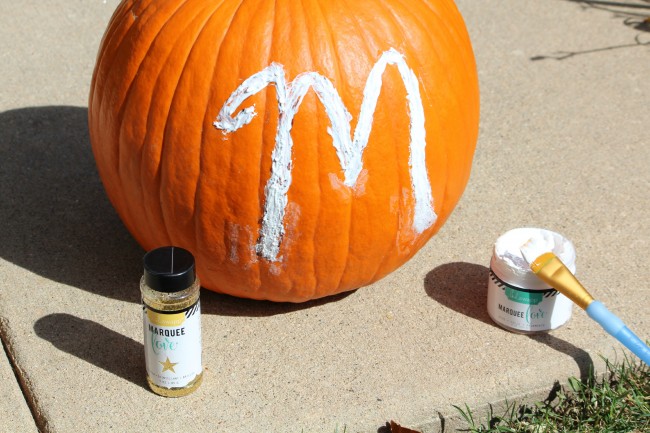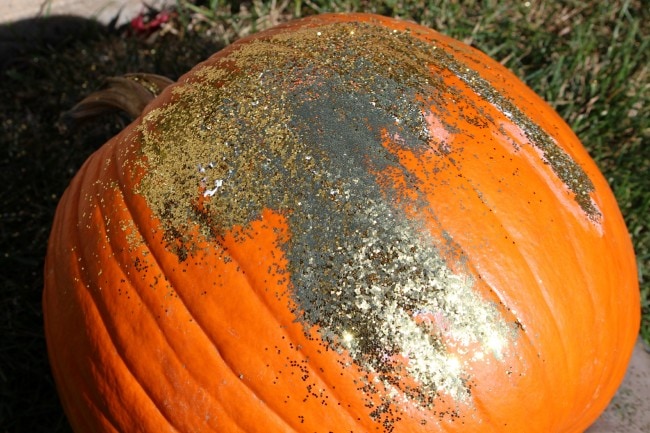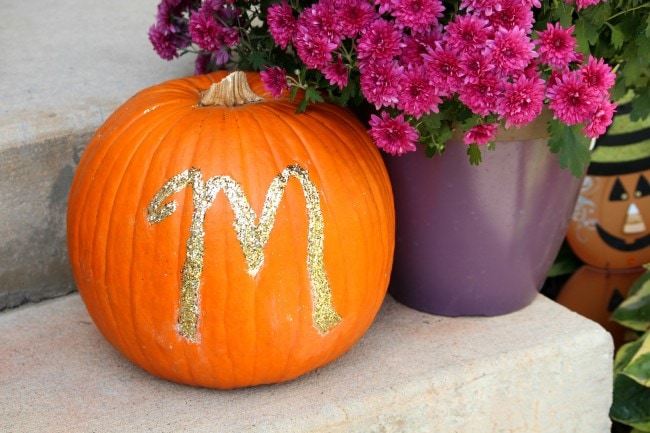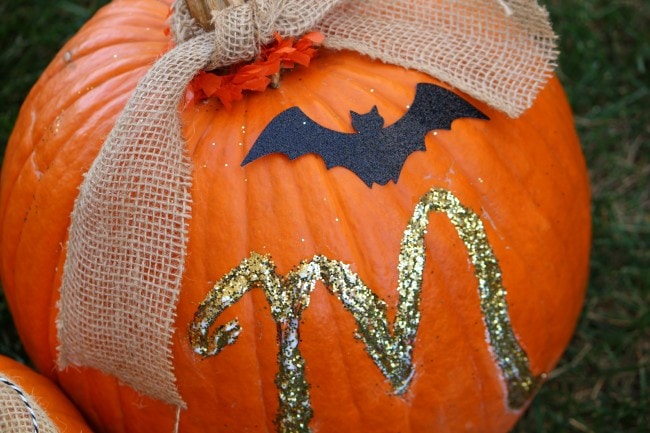 Directions to make "R" Pumpkin:
I used Heidi Swapp's thick washi tape I had left over from her darling marquee letters. The R was a little tricky, I just kept ripping pieces of tape to form the letter. Remember, it doesn't have to be perfect as you can see here, because I added some tissue fringe over the center to help hide the imperfections 🙂 I found these adorable glittery bats on sale at Michaels for under a $2 and added them to the pumpkins with some glue. Lastly, we decorated the stems with burlap ribbon and twine.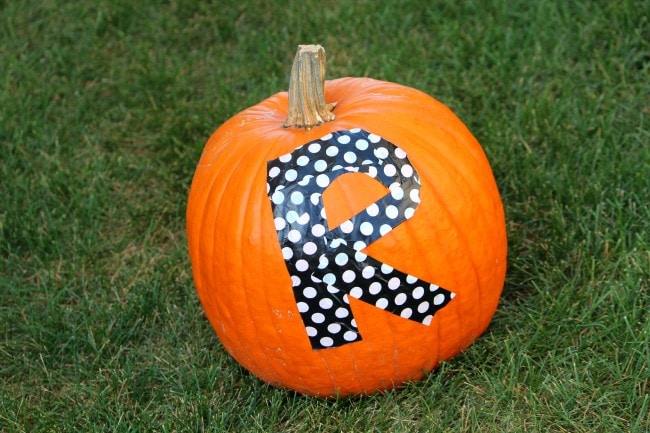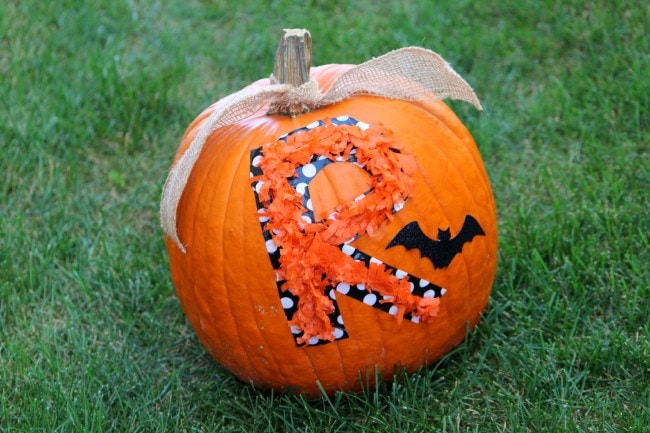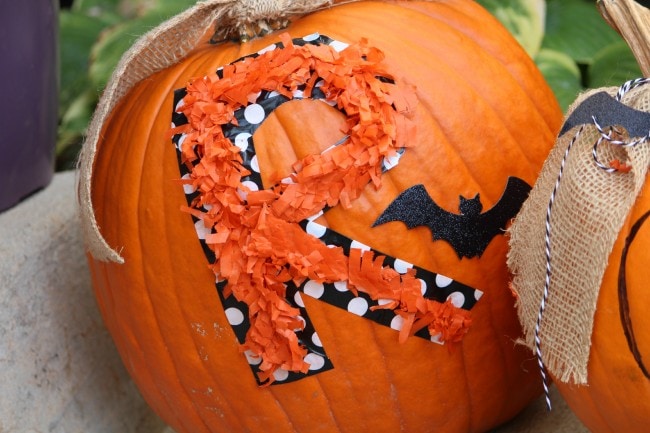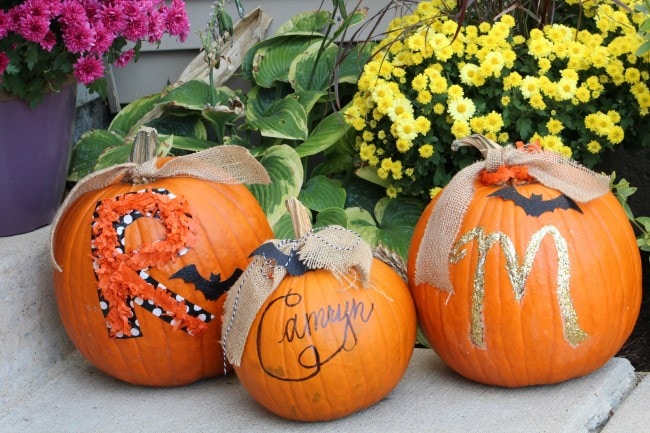 I hope you enjoyed these fun and crafty DIY pumpkins! My daughter just loves them and is quick to show everyone when they stop over.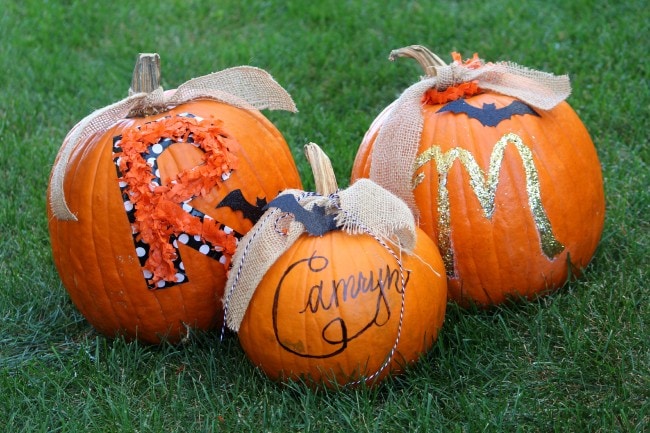 Sources:
Glitter Bats, Glitter, Glue, Washi Tape: Michaels
Burlap Ribbon: Menards
Twine: Target Dollar Section
Tissue Fringe: Shop Sweet Lulu