Resort Wear + Travel Essentials
This post may contain affiliate links. Please read our disclosure policy.
Sharing a collection of resort wear and travel essentials for your summer getaways, including bright and colorful dresses, affordable swimsuits, straw totes, summer statement jewelry and so much more.
Are you getting ready for a summer trip?! Whether you're traveling near or far, or having a staycation this summer, there's always room for some new summer finds!
I've been searching for some cute resort wear and found a ton of really fun finds at all price points and travel essentials for your summer getaway as well.
From bold swimsuits to bright and airy dresses, versatile sandals, statement accessories, and more, there's bound to be something here you're going to love!
Just scroll down to see all of the cutest resort wear to snag this summer season.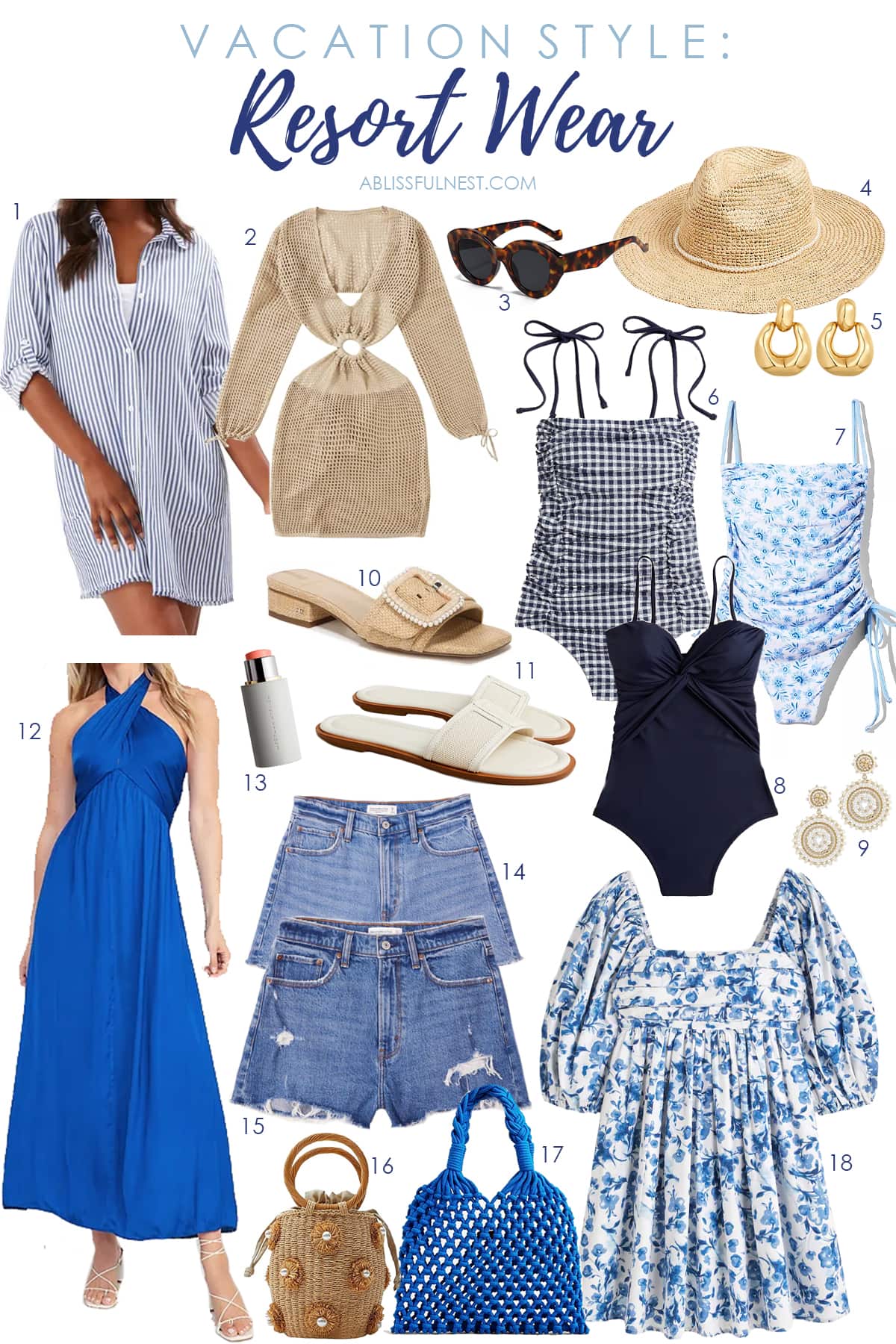 1 | 2 | 3 | 4 | 5 | 6 | 7 | 8 | 9 | 10 | 11 | 12 | 13 | 14 | 15 | 16 | 17 | 18
Resort Wear and Travel Essentials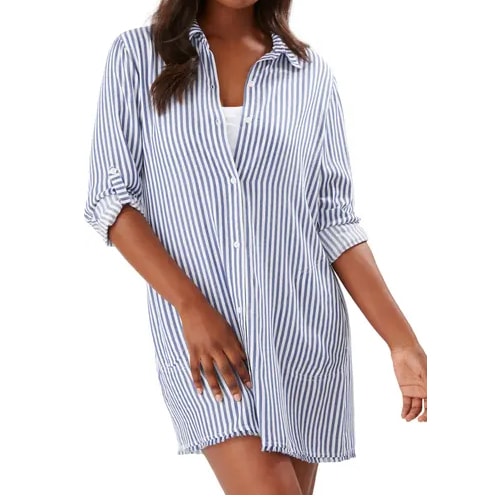 1. Chambray Striped Cover-Up Top: I love the look of this coverup top! It's perfect for the beach, pool, etc! You could also tie it up and wear it as a shorter shirt with a pair of linen pants for a full beach day outfit.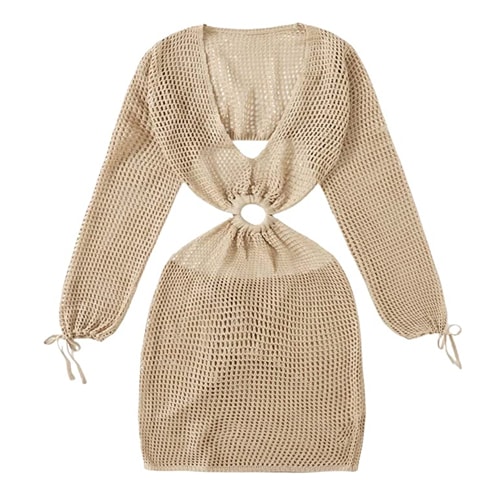 2. Crochet Cover-Up Dress: this is such a fun swim coverup! It's an Amazon find and I LOVE the color options it comes in.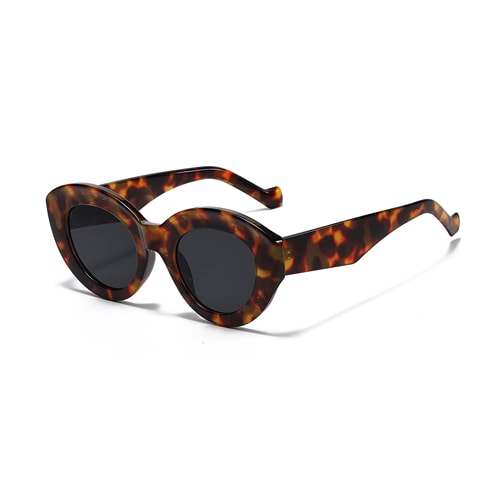 3. Oversized Tortoise Cat Eye Sunglasses: I always like to opt for cheaper sunglasses when going on a trip or even to the beach so that if they get lost it isn't the end of the world. Luckily Amazon has a TON of great, designer looking sunglasses like these that help get the look you want without the price tag! These are only $11!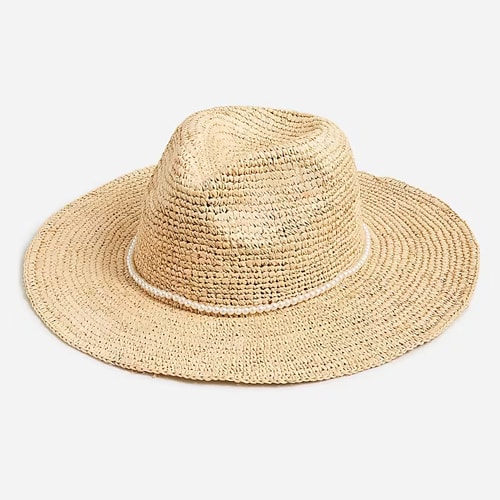 4. Pearl Embellished Straw Sun Hat: this is the cutest sun hat EVER! I love, love, love the pearl detailing.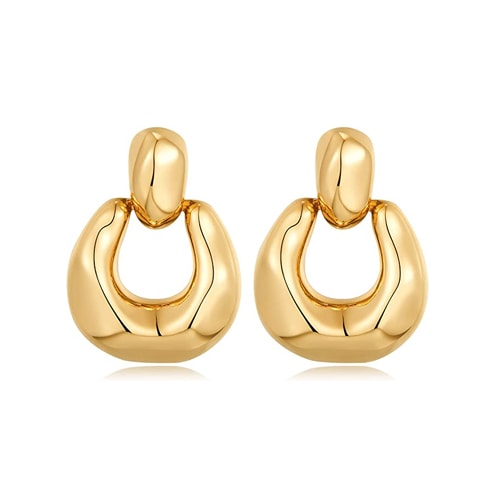 5. Gold Hoop Earrings: these are so cute for summer and so fun for a trip to wear to the beach, pool, dinner, etc! They're under $15 too!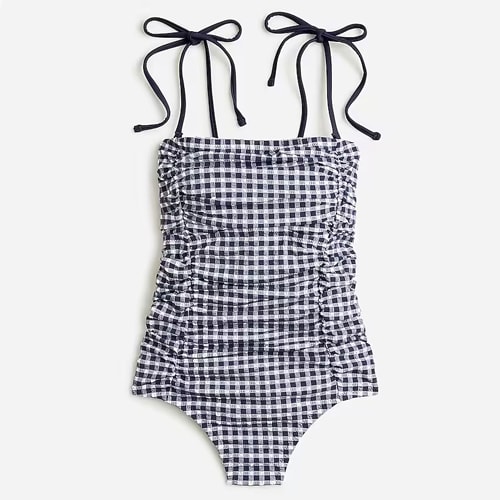 6. Gingham Ruched One-Piece Swimsuit: everything about this swimsuit is sooo cute! The gingham and strappy shoulder straps are so fun, and the ruched sides make this such a flattering swimsuit for all body types.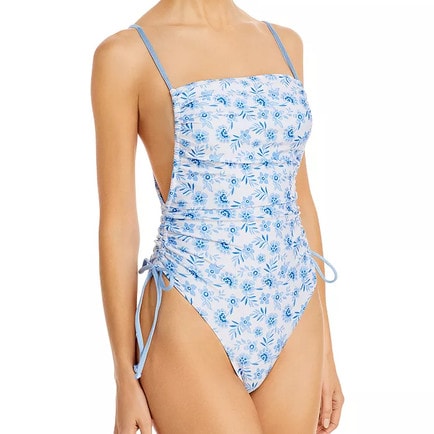 7. Blue Floral One-Piece Swimsuit: I love the floral print on this swimsuit! It's so fun for summer and this one also has a fun ruched side detail.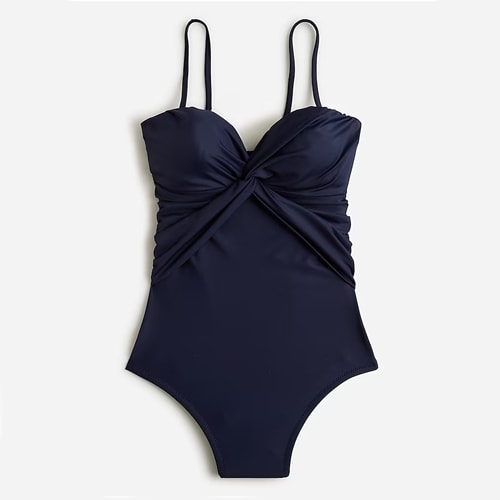 8. Navy Twist-Front Swimsuit: this is such a flattering styled swimsuit! I love the color, of course, and this is one I think a lot of us will reach for when going to the pool or beach or on a trip this summer.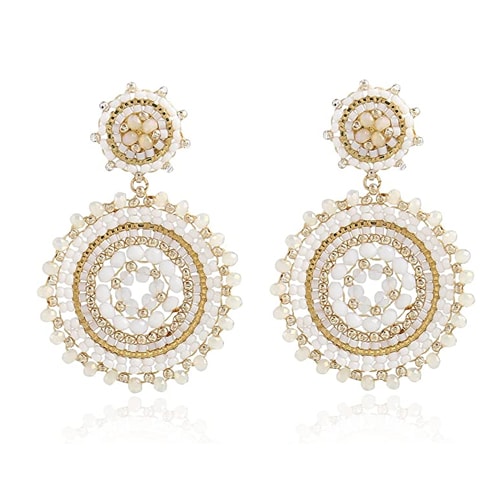 9. White Beaded Earrings: these are the most fun beachy earrings ever! I love the way they look and they are under $15.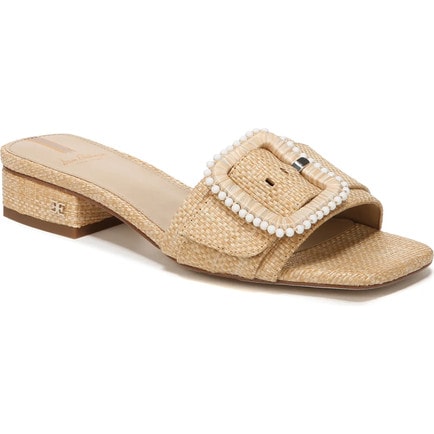 10. Beaded Mini Heel Sandals: I LOVE these sandals! The beaded detail and raffia texture makes them the perfect pair of summer shoes.
11. Canvas and Leather Slide Sandals: the cutest, elevated slide sandal I have ever seen! I love the look of these and that you could wear them to the beach and to dinner with a cute dress, shorts – you get the idea!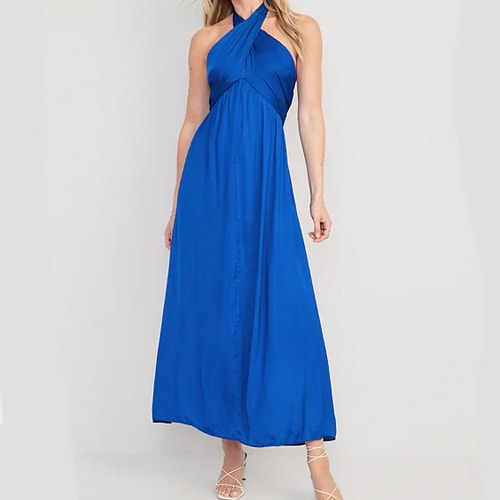 12. Royal Blue Wrap-Neck Maxi Dress: this is the most stunning summer dress ever! I love the color, of course, and the style is perfect for summer dinners, events, parties, etc!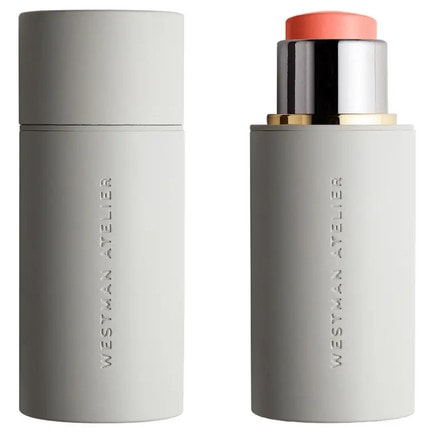 13. Blush Stick: this is the perfect minimal makeup for summer! It's the prettiest pink and looks so pretty on every skin complexion.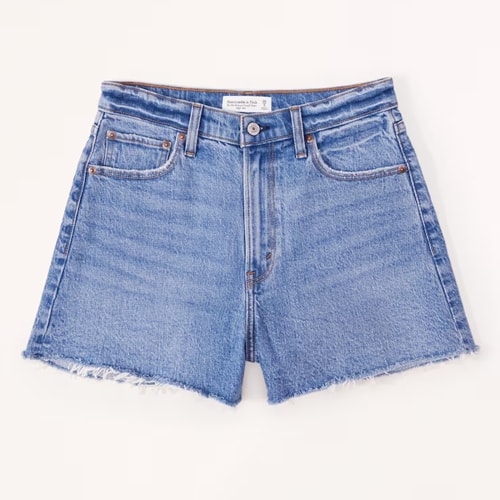 14. Denim Shorts: these cute denim shorts are the best fit for all body types!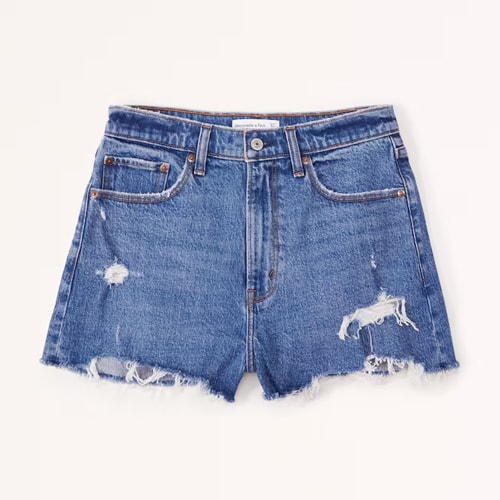 15. Distressed Denim Shorts: another cute pair of denim shorts to grab for the summer!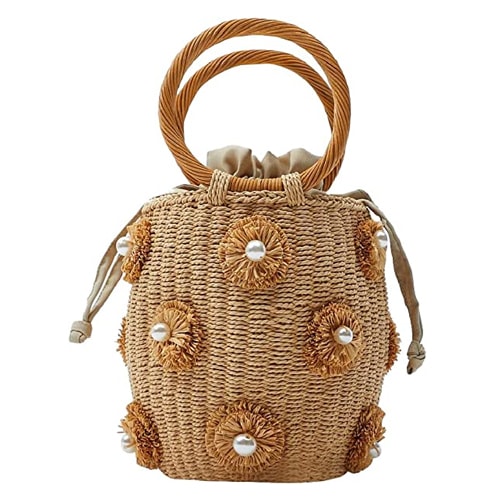 16. Flower Embellished Rattan Handbag: this is the most perfect, under $40 summer handbag ever! I love the pearl and flower embellished detailing on it. It'd be perfect for a summer trip, night out or beach bag!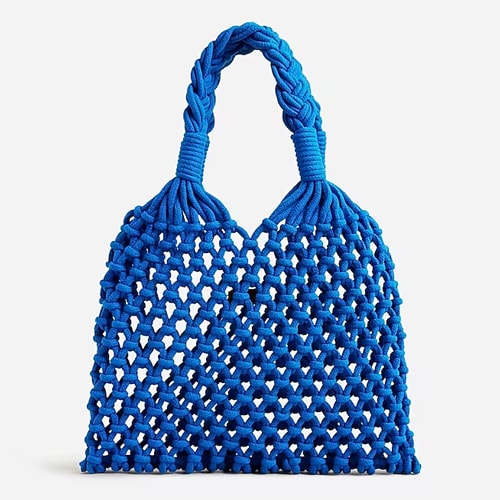 17. Blue Hand Knotted Rope Tote: another super fun summer handbag! This one comes in a bunch of colors and makes such a statement. It'll go with so many fun summer looks for your next trip!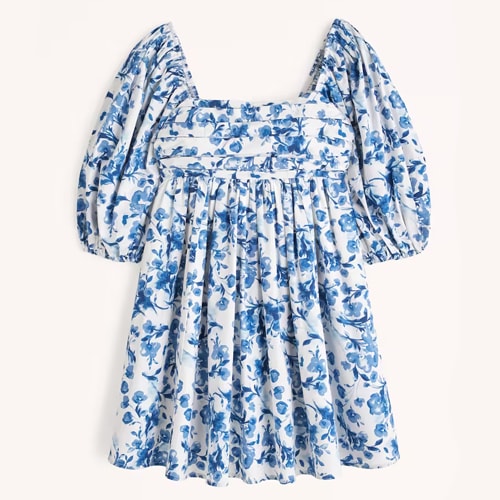 18. Blue Floral Puff Sleeve Mini Dress: this mini dress is in the prettiest floral print! It's perfect for summer – you can never go wrong with puffed sleeves! 😉
We hope these resort wear finds and travel essentials help you to pack for your summer getaway this season!
Follow along to get more of my tips on home decor, DIY, and lifestyle on the following: