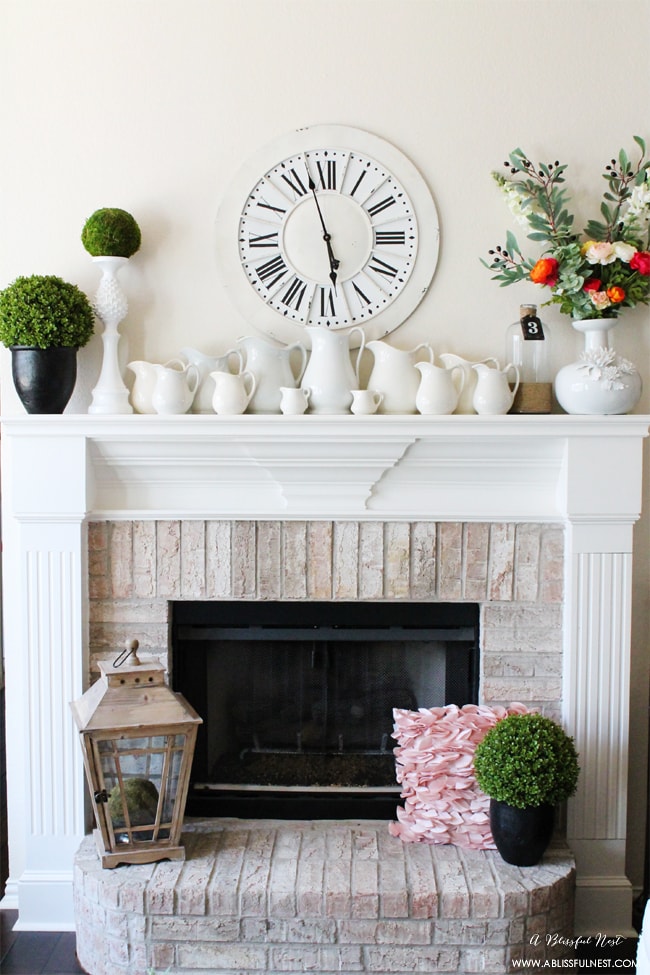 I have really enjoyed looking at some of the gorgeous online home tours for spring that have been popping up in the blog world. It inspired me to make some changes and create some spring mantel decor for my own home.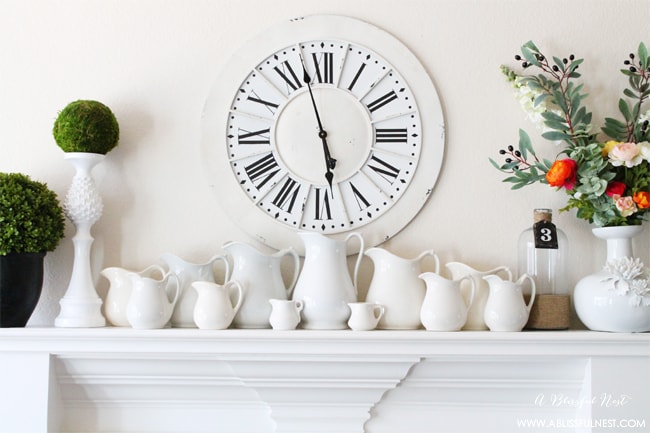 I had taken the ironstone pitchers down at the first of the year for something different but REALLY missed them. So up they went and my sunburst mirror moved to the enter and was replaced by this clock I've had for a few years. I really love all the crisp white with the pops of greenery in the faux boxwoods, moss ball and flowers.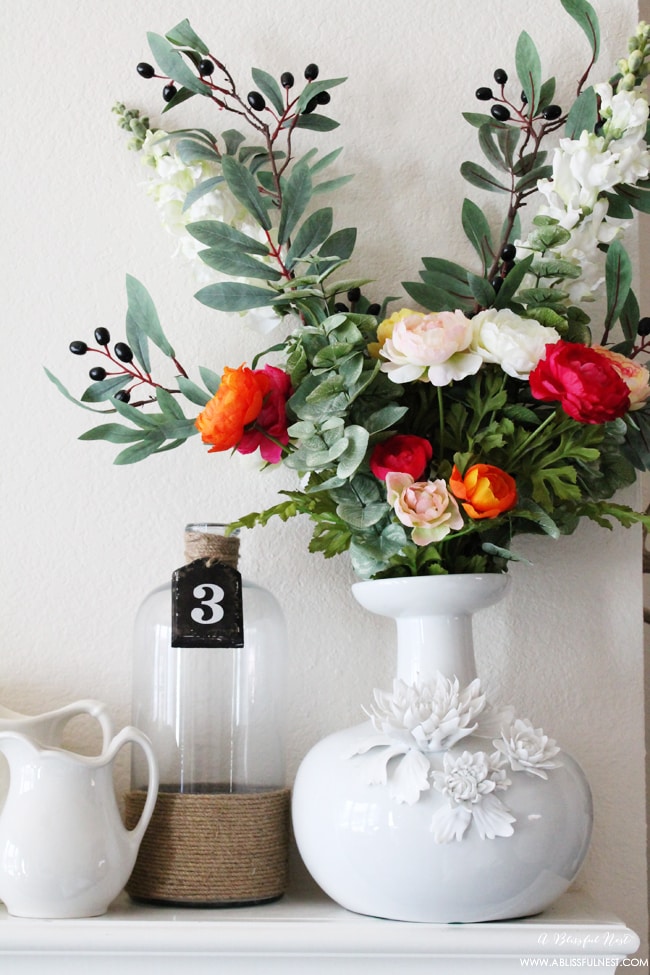 I adore this wood #3 from one of my favorite local shops, Wicker Park Home. It is particularly sweet to me since we have 3 members in my family. I collect anything with a 3 or a D monogram and love to place these sentiments around my home.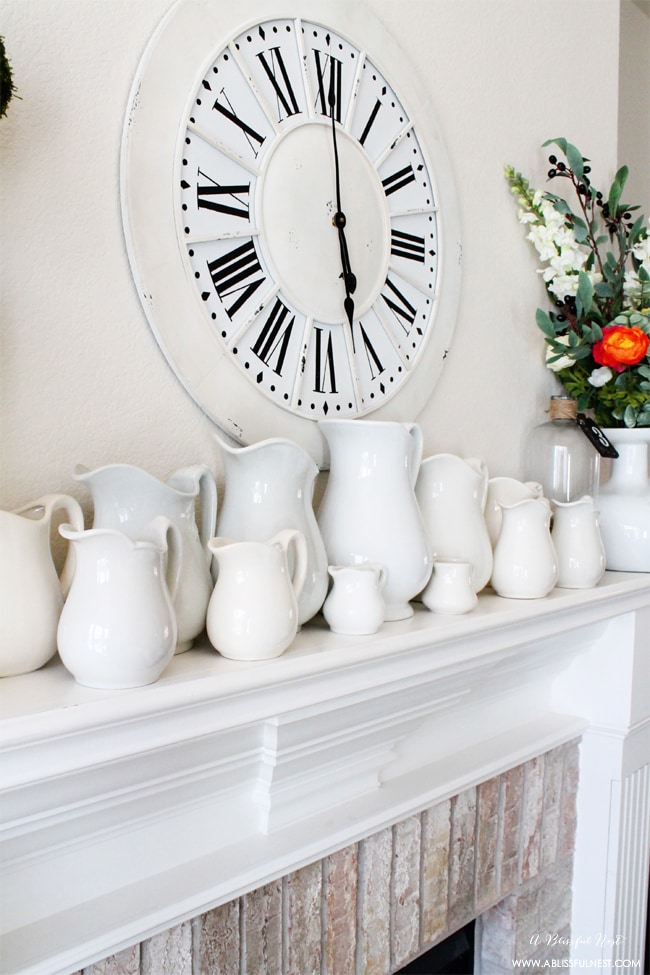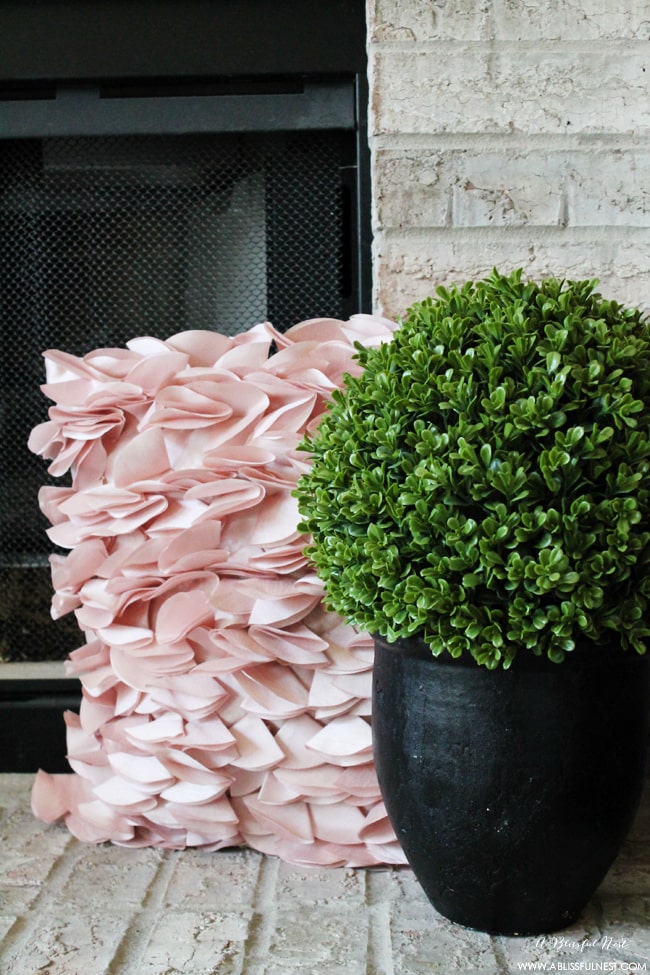 I think staying neutral and adding in color in accents is a safe way to incorporate colors and not be married to them. Layering natural elements like greenery, twine and branches adds texture to a space too which I love. So what do you think of our spring time mantel??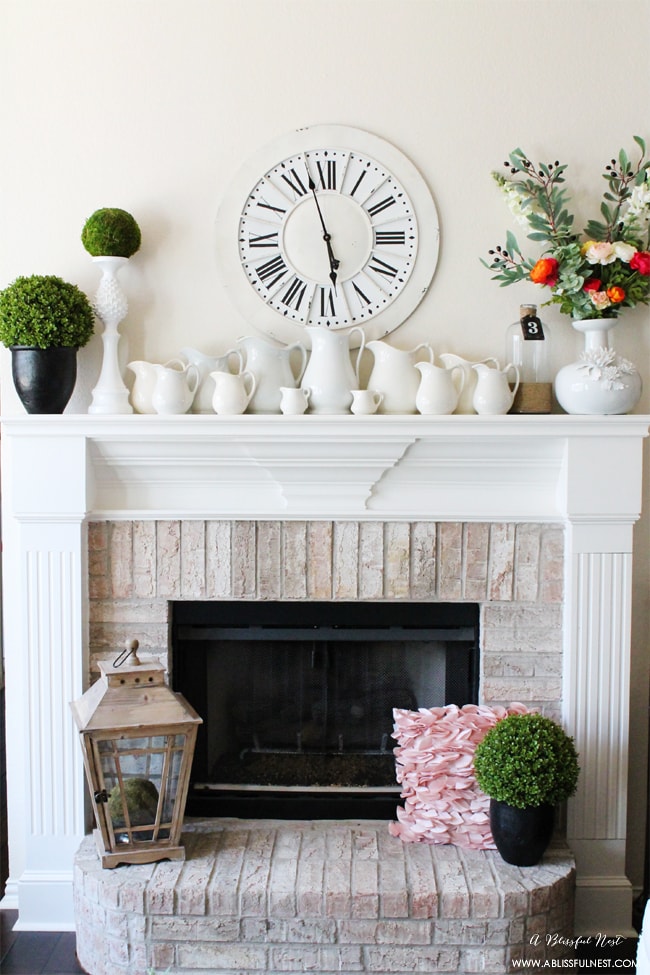 Sources:
Clock – Homegoods
White Ironstone Pitchers – Collected from Antique Stores/Fea Markets
Boxwoods/Lantern – At Home Stores
Candlestick – Homegoods
Glass Jar with Twine – Antique Store
Wood #3 – Wicker Park Home
White Flower Vase – Beacon Hill
Faux Flowers – Michaels
Pink Ruffle Pillow – Homegoods