Happy Friday friends! I am back with another edition of The Friday Five where I share five things that have caught my eye for the week, are in my shopping cart or I am using in some new designs.
You can check out past The Friday Five's HERE and get even more ideas!
This week I am sharing the prettiest beach cottage house tour, some fun new home finds for spring and a couple of trendy, must-have items to add to your closet.
I hope you love this week's picks!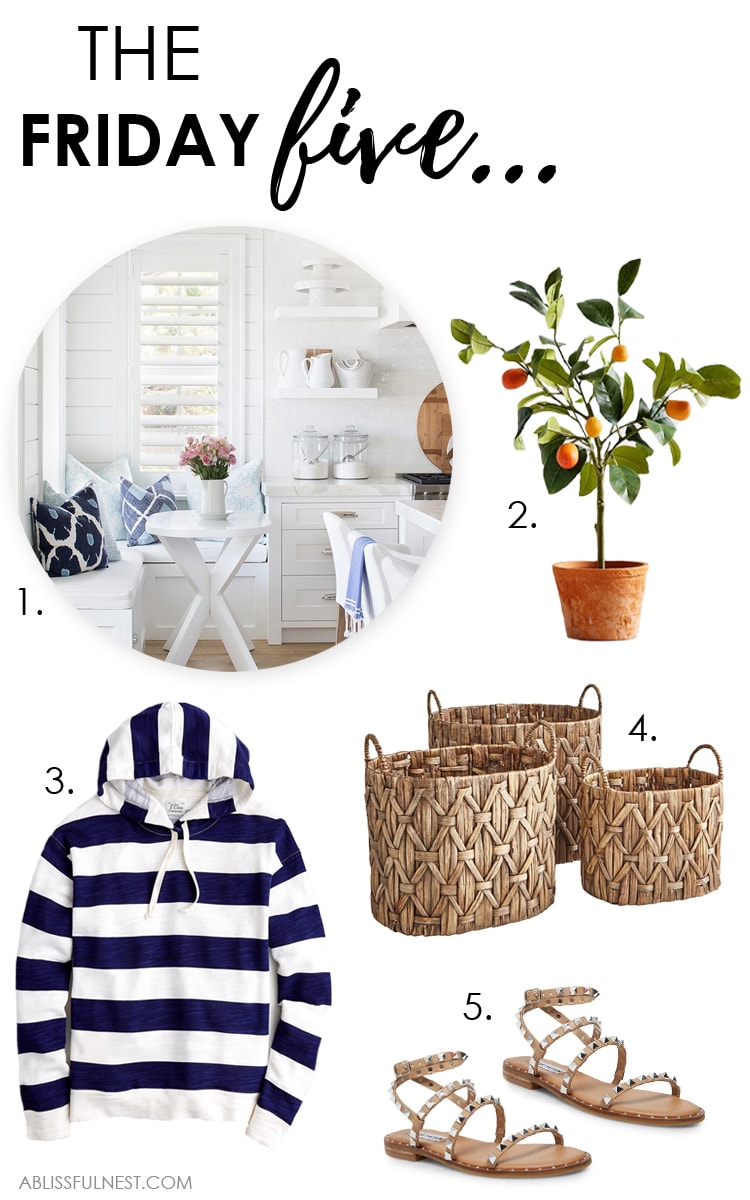 This post contains some affiliate links for your convenience. Click here to read my full disclosure policy.
1. This stunning beach cottage in Florida by Beach Pretty has my jaw dropped, LOL. It is absolutely stunning, front to back and inside and out. Every room is simply beautiful, and this little seating nook off of the kitchen has me dreaming of a beach house! The all-white kitchen with pops of color and textured ship-lap walls – everything about it is incredibly beautiful, I could go on and on! Check out the entire house tour here.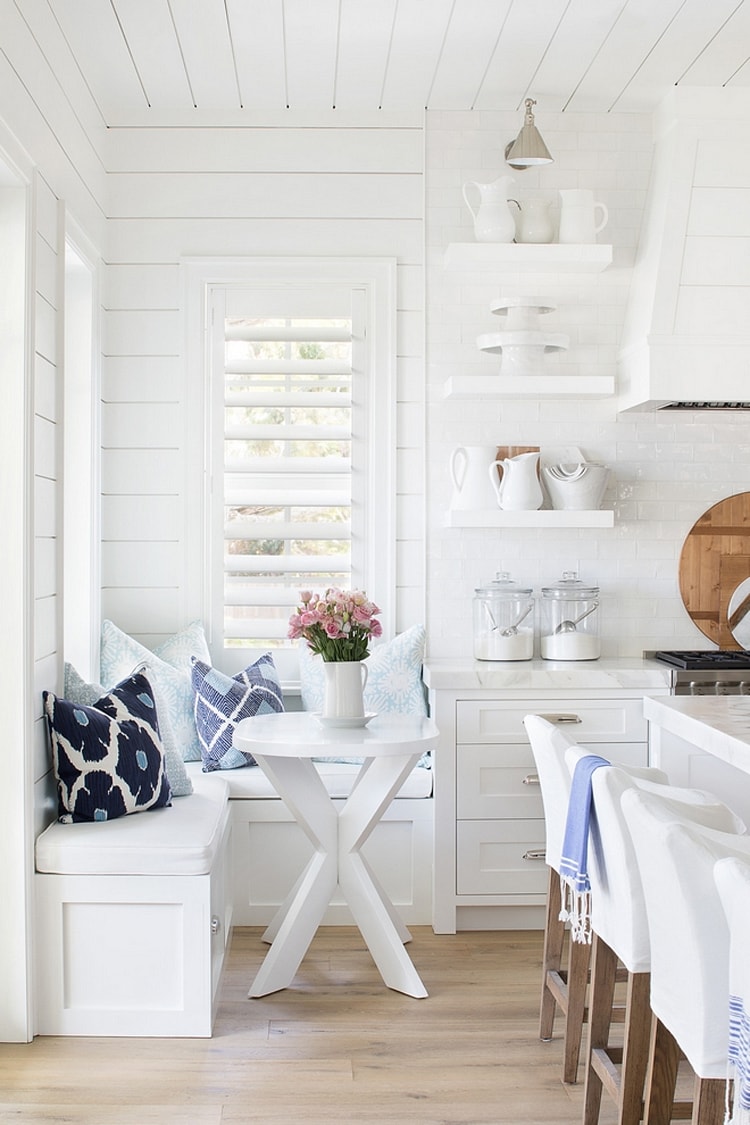 2. This faux potted kumquat tree is SO fun! It adds so much texture and a pop of color and really spruces things up in your house for spring and summer! I love it and it's super affordable and realistic looking, too. Shop this faux tree here.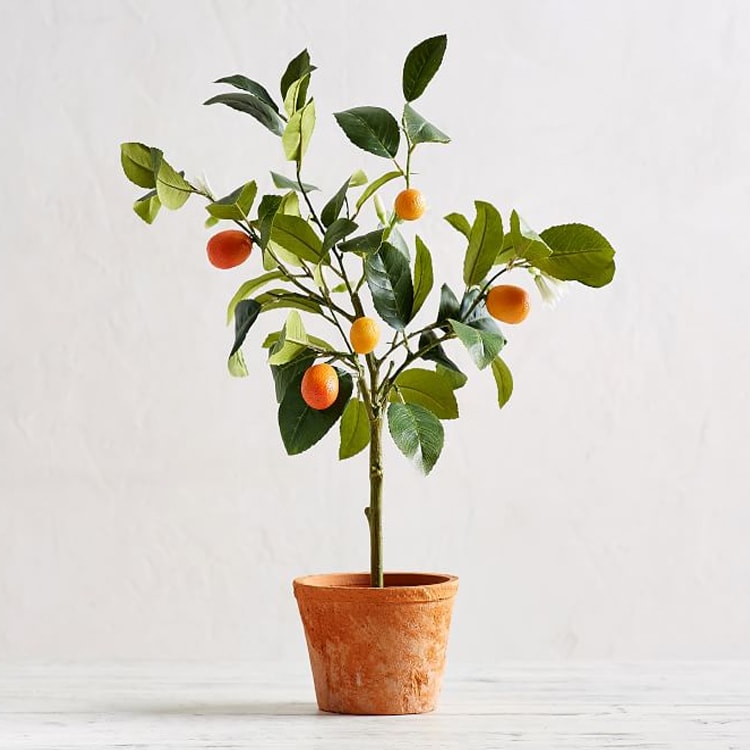 3. From the colors to the bold stripes, this pullover is a MUST have for spring and summer! It's lightweight so you can layer it now, and wear it with a pair of denim shorts on the beach in the summer. It's so perfect and also comes in a yellow striped option too. Shop this striped pullover here.
4. How fun are these decorative baskets? So great to use for storage, put a faux potted plant in in your house, or even store your throw pillows or blankets in in your living room. Endless possibilities with these baskets and they come in three sizes so you can mix and match them throughout your home! Shop these water hyacinth baskets here.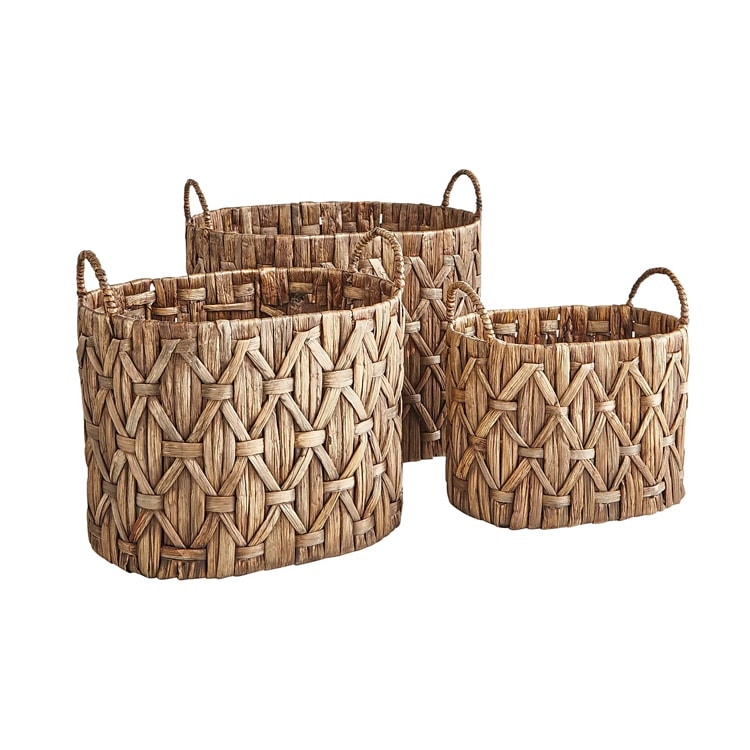 5. I LOVE these sandals! They're soo fun for summer. They look designer and are well under $100, and also come in a clear strap if you want something more trendy. These are trendy but also classic, and can be worn with just about any outfit. I love them! Shop these studded strap sandals here.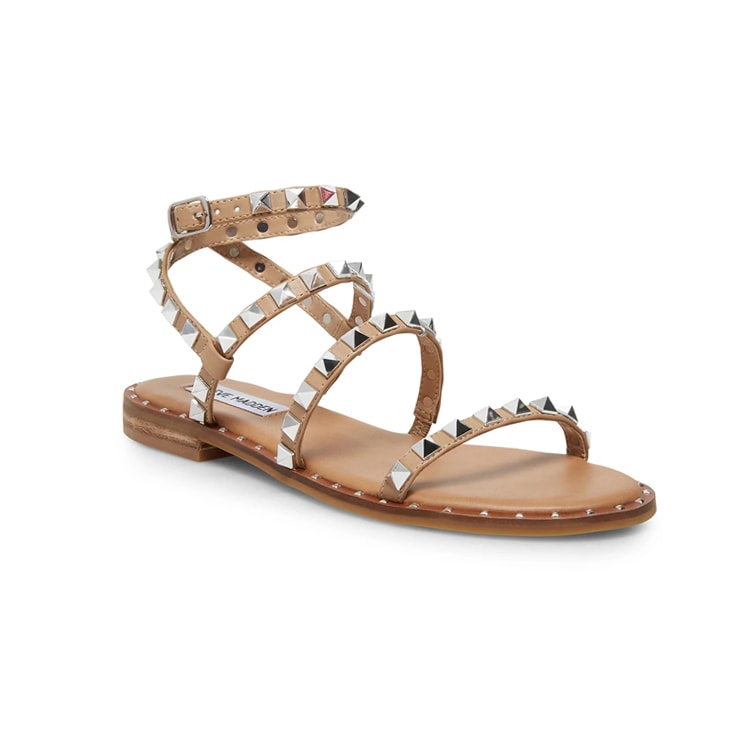 I hope you loved this week's fun picks and have a great Friday!