Antique Ladder and Mason Jar Advent Calendar
This post may contain affiliate links. Please read our disclosure policy.
Last year around this same time I had the honor of working with one of the sweetest ladies, Rebekah, from A Blissful Nest.
I am so happy to join her Holiday Dream Team again this year and share some of the things I am up to, with all of you. Today I am sharing my vintage ladder and mason jar advent calendar.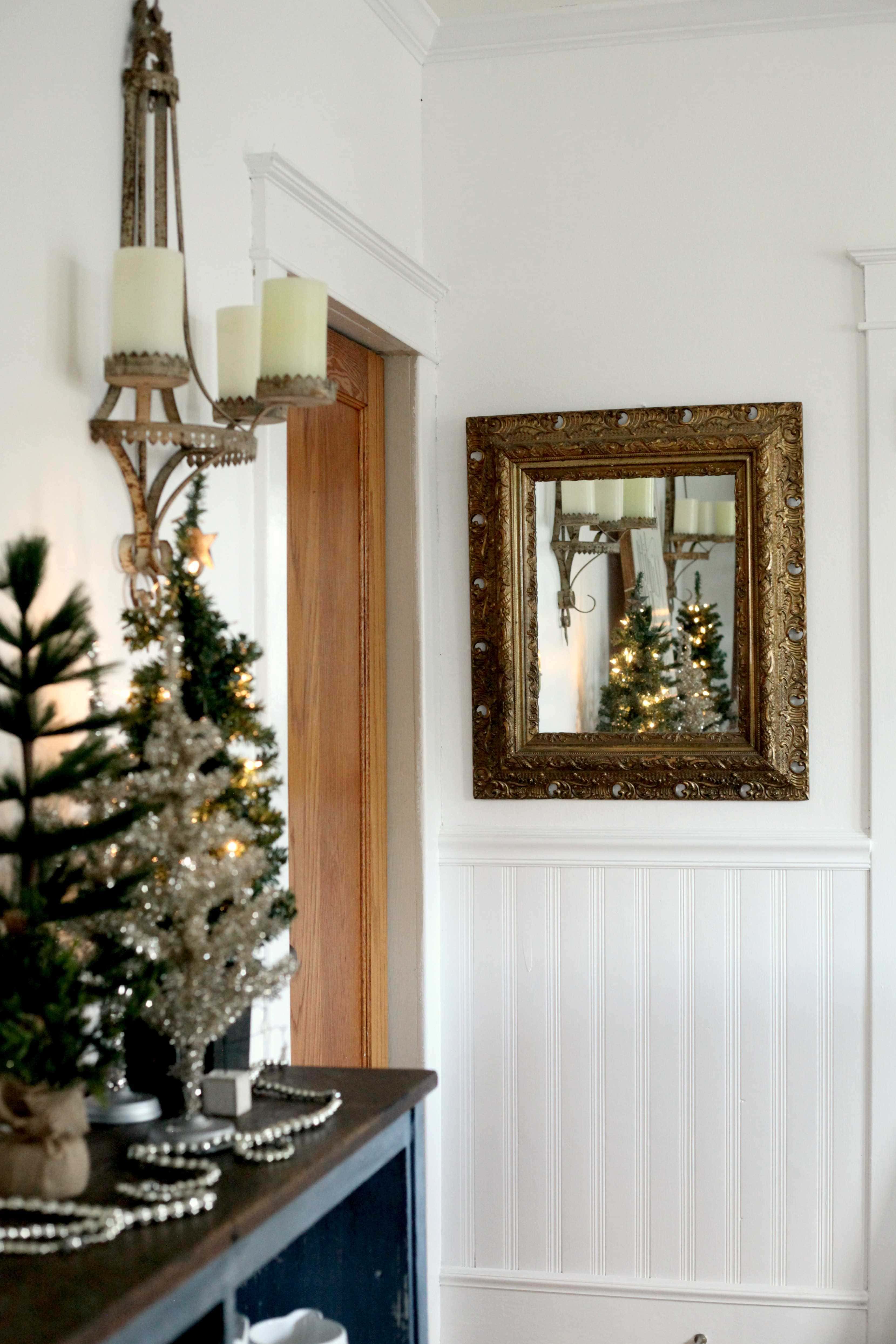 I actually got the idea for this project last year, however, time just didn't allow me to get to it. For that reason, I put it high up on the list for this year, I just really believed it was going to be, so darn cute. I have this antique ladder, which I love and adore, and it is really gorgeous, as far as ladders go. I try to use it whenever I can, though my style isn't really that rustic. I also love and adore blue glass, new or vintage. My eye is simply drawn to it.
Antique Ladder Mason Jar Advent Calendar: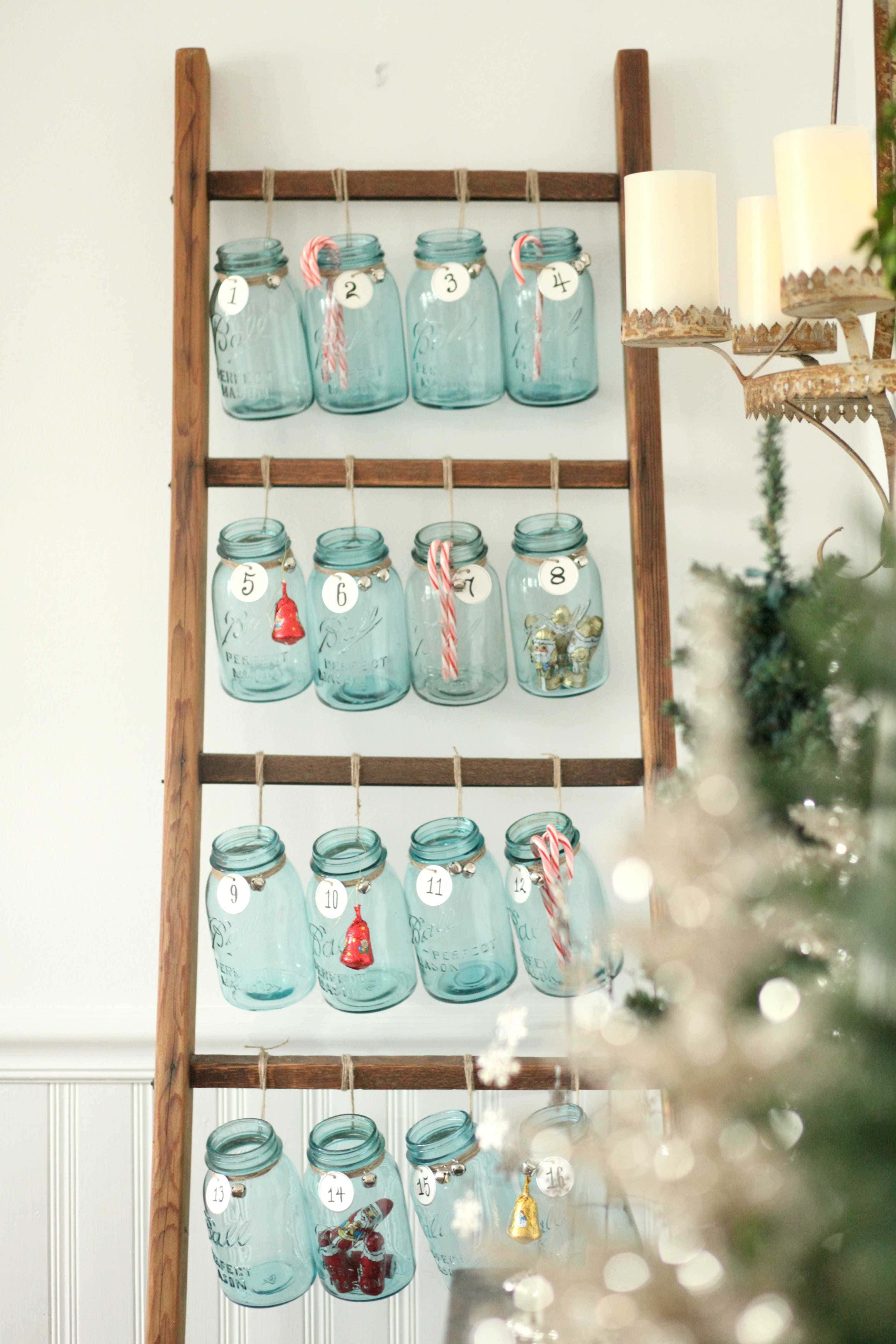 Because my husband knows this, he came home with quite a haul one day, two summers ago. You could say he hit the "honey hole" when it came to Ball jars, 100 to be exact. He came across an old farmer at a local outdoor flea market, and he gave my husband such an amazing price, that he brought home all 1oo, 20 to a box, all perfectly preserved in crates to hold them. When he used the dolly to bring them in, I knew it was a good thing. All perfectly stacked, 5 cases of 20, one on top of the other. I knew right then and there, I needed to do something special with all these jars. I did end up giving a tray of 20 to one of my daughters, to use in her new home. But now what was I going to do with all of these pretty blue jars. And then……..I thought of that ladder, and of course Christmas, because who doesn't love Christmas decorating, and DIY's at the holidays, and how pretty would an Advent Calendar be, with all Vintage Blue Ball Jars, hello……yes!!! I thought with all the blue glass, it would give my idea a little more of a sophisticated look. I was excited to get started, but now I had to wait two years. Well, that time is now.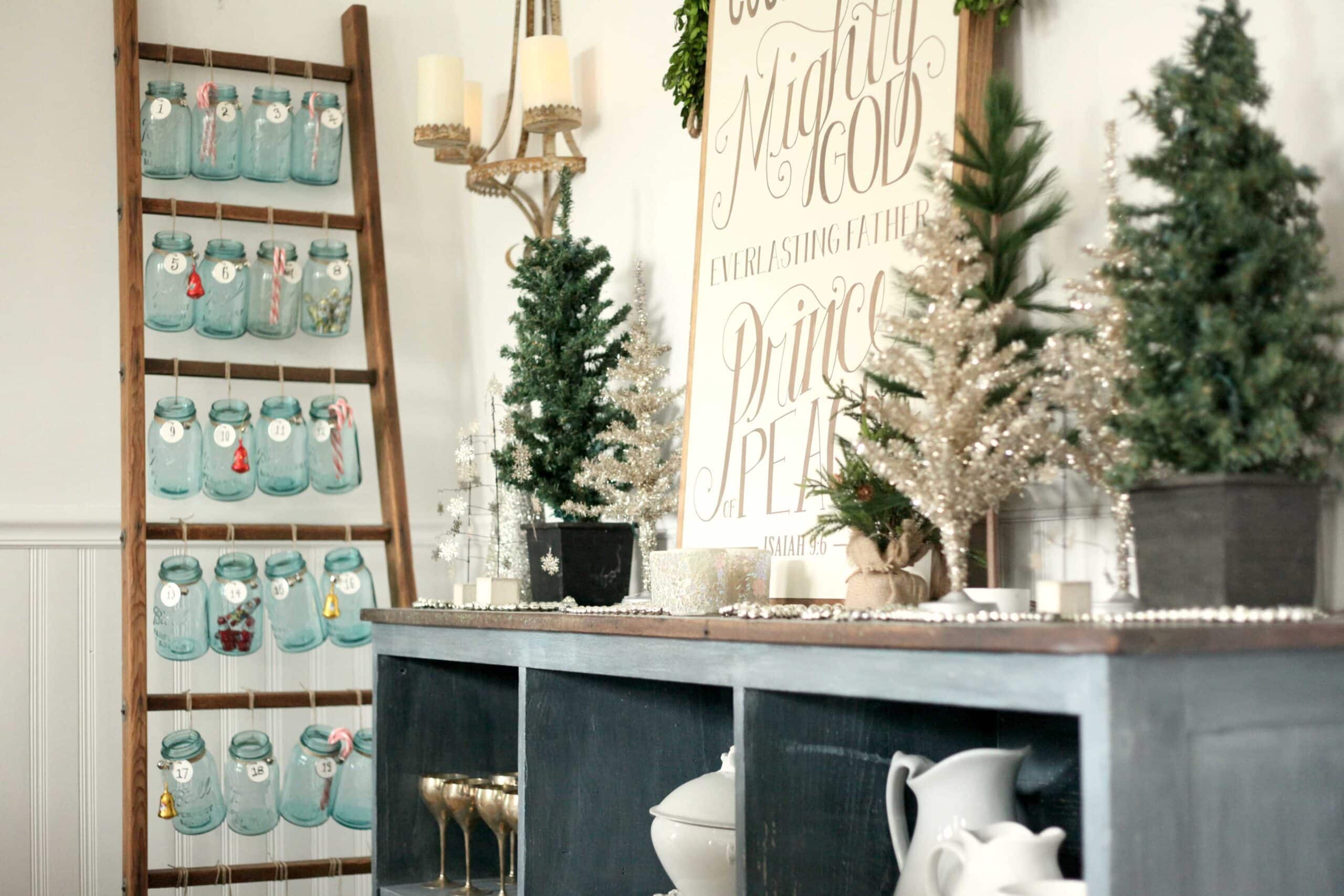 Here is the ladder used a different way. I am always trying to find new and interesting ways to use it, because I love it so much. It usually stands in my upstairs bathroom as a towel rack. But every once in awhile I think of some other way I can feature it, and I drag it down stairs for a visit.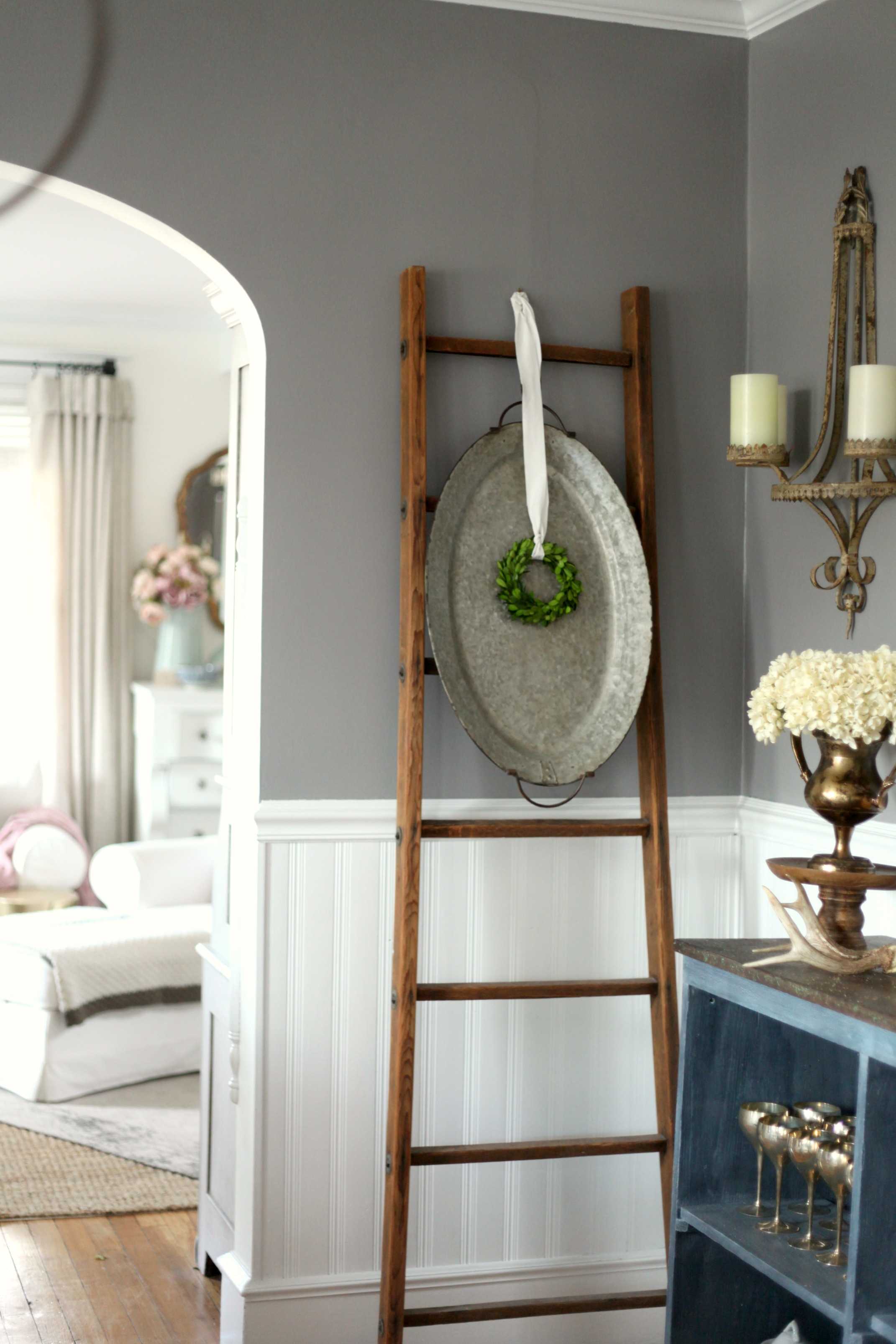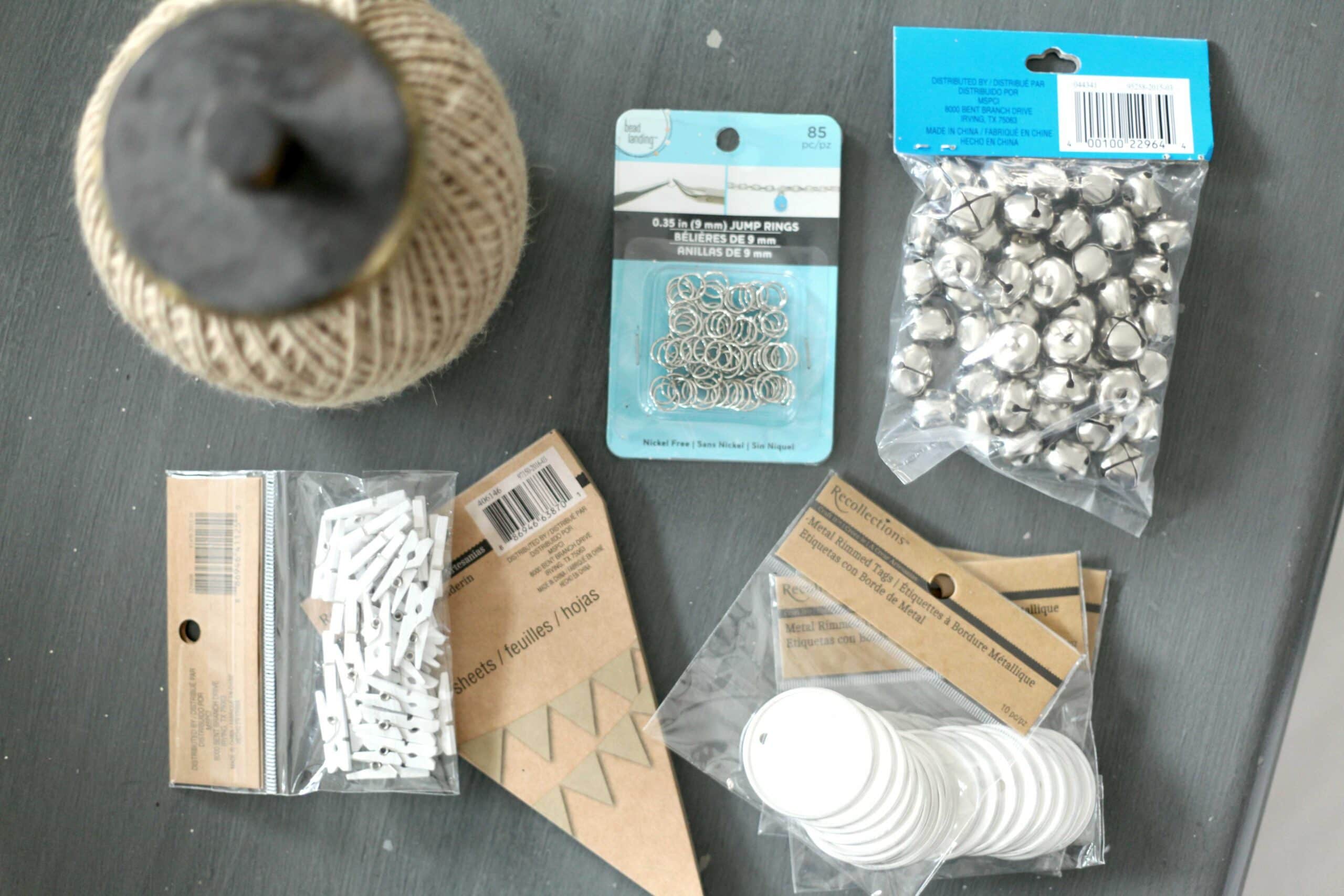 Supplies:
A ladder-antique or otherwise, could be wood or iron
25-Blue ball jars-which are plentiful at flea-markets
Twine or cording
Some little tags or trinkets-use your imagination
Things to fill the jars-Candy Canes, Kisses etc.
Directions:
Gather all your supplies and lets get started. I think this will be pretty easy. Place your ladder in the spot that you will want to display it, and work right from there, as I believe it will get quite heavy and scary to move with all the glass. I attached wash clothes to the part of the ladder touching the wall while I worked, so I didn't scratch up the wall. I simply removed them when I was finished working.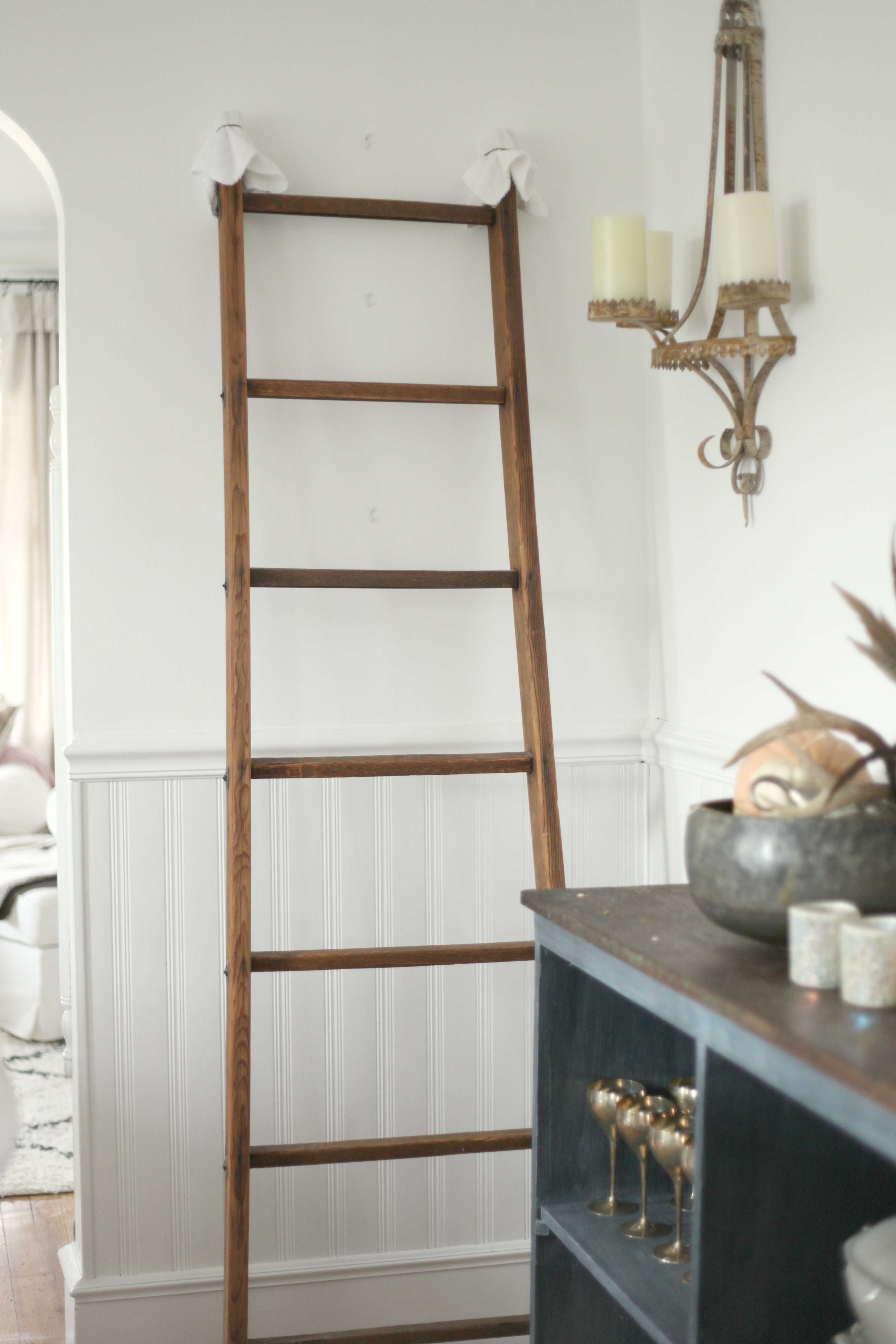 Consider the size of your ladder, for mine I will need 5 rows of 4, and 1 row of 5, which ever looks best and works best for your situation. Make sure what ever you are using fits across the rung, I had to start over and go up a rung on my ladder because where I wanted to hang 5 jars, only 4 would fit. Then just start tying the twine around your jars. I pulled off about 18 inches in length of twine, then saving that piece continued to pull more twine to wrap around the top of the jar 5 or 6 times, then another 18 inch length. This length would be used to tie the jar to the ladder. I added a little tag with a number and a few bells. However, you could add little trinkets or even a small Christmas ornament here or there.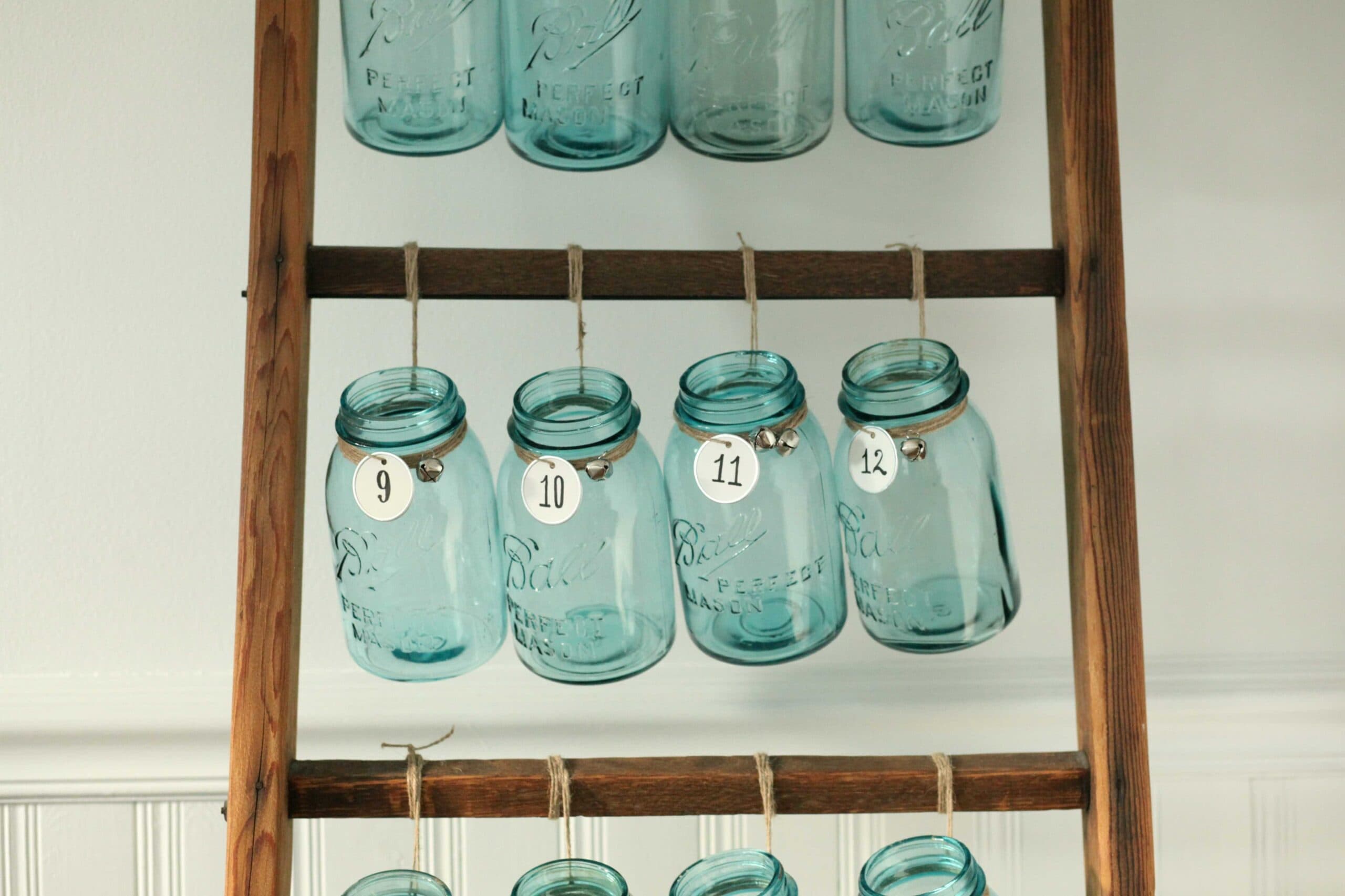 I ended up turning my ladder around, and working from behind. I was tying square knots and it was just easier to do it this way. I left the length of twine hang while I continued to tie on the jars. In the end I tied each jar one more time for extra security, and then snipped the cords. It did get quit heavy.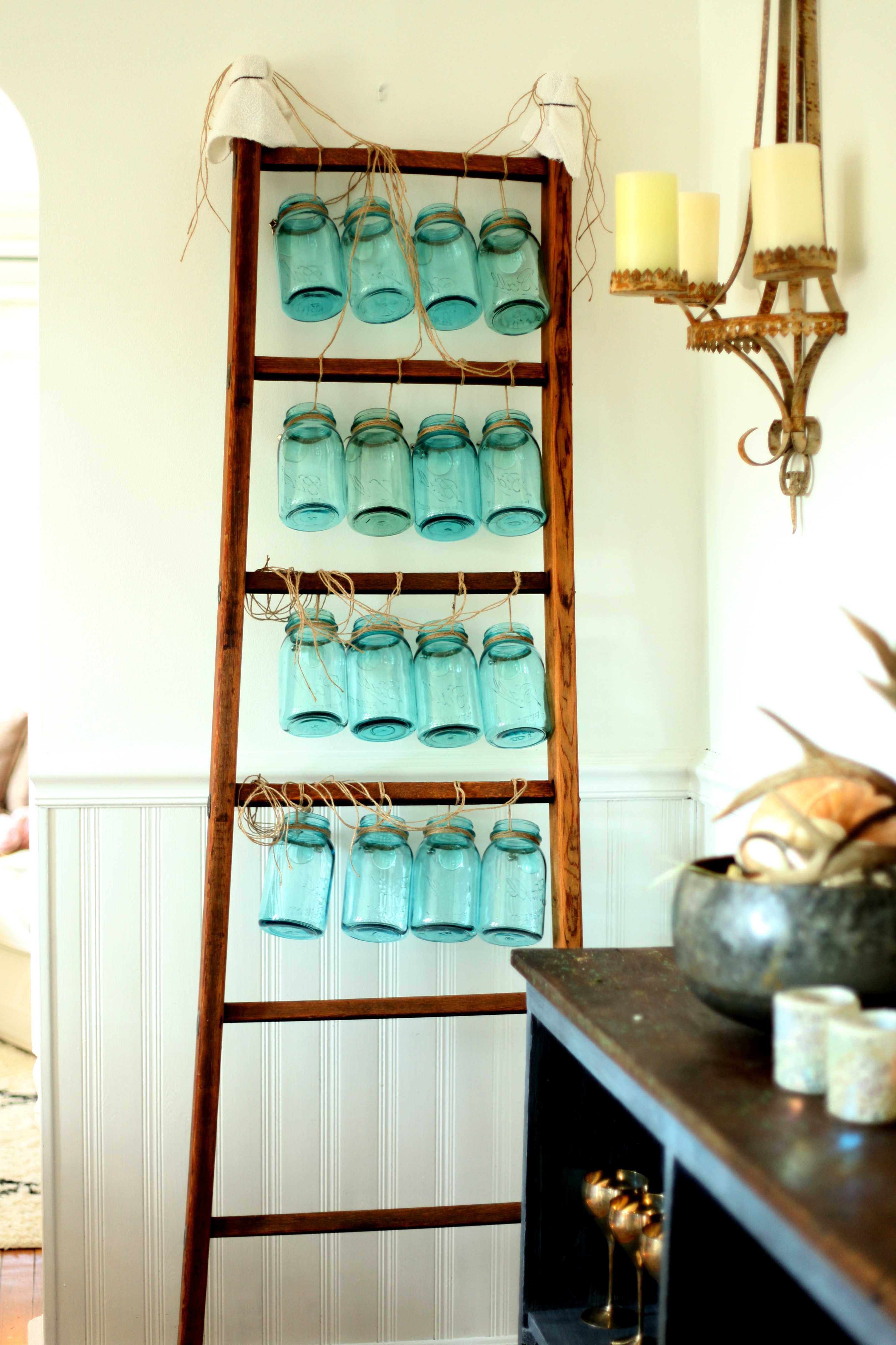 After I finished, it was a slow and steady turn around, YIKES.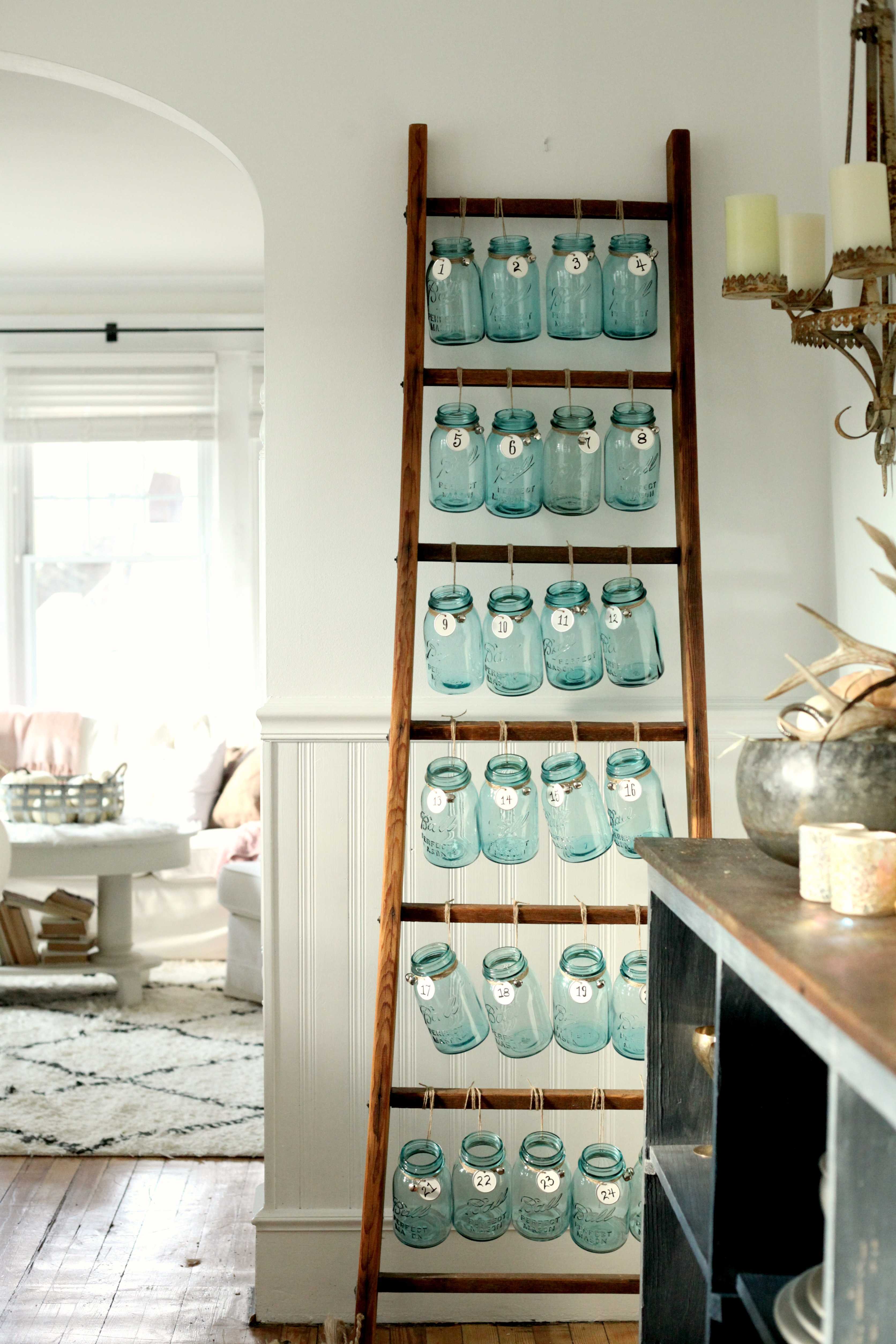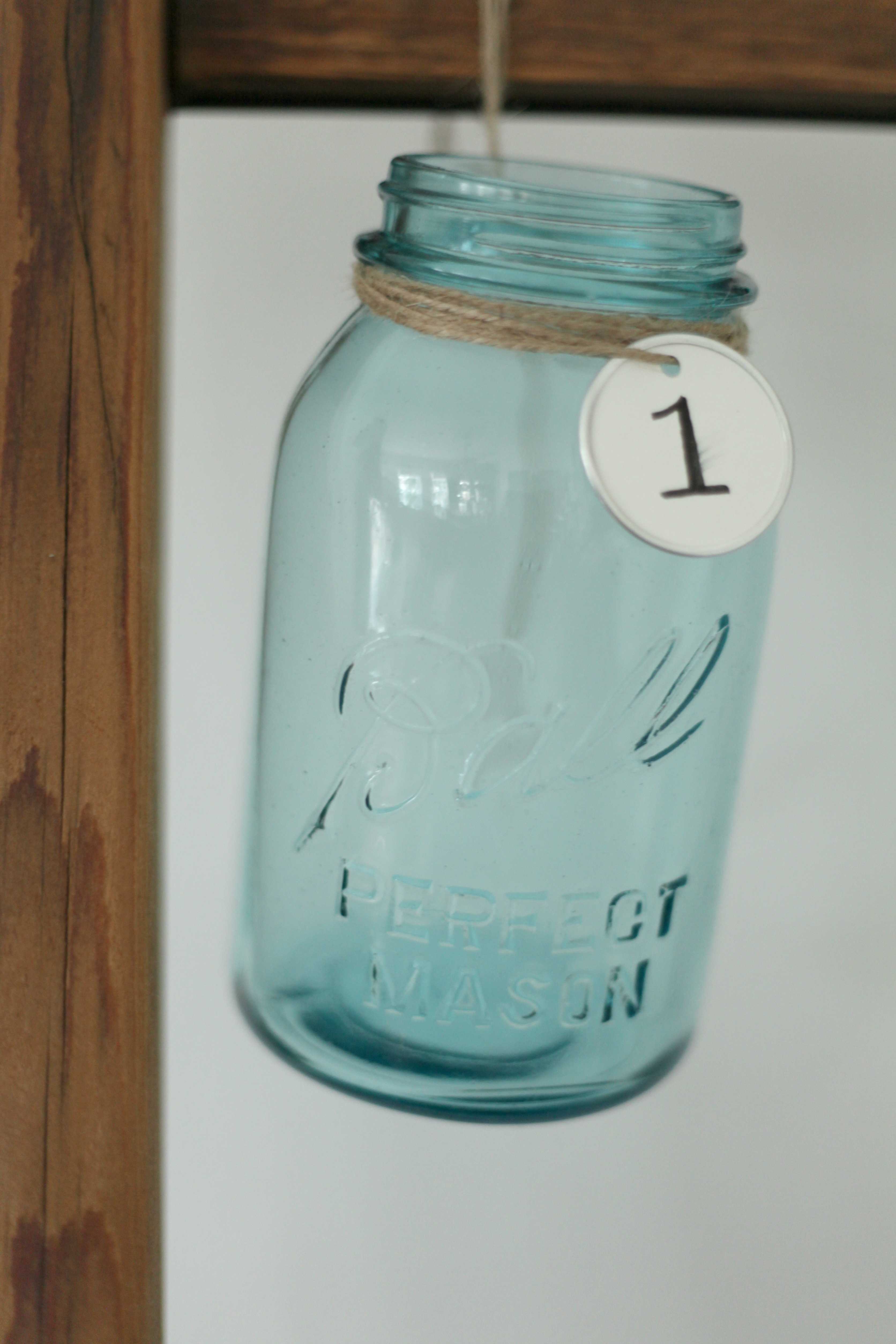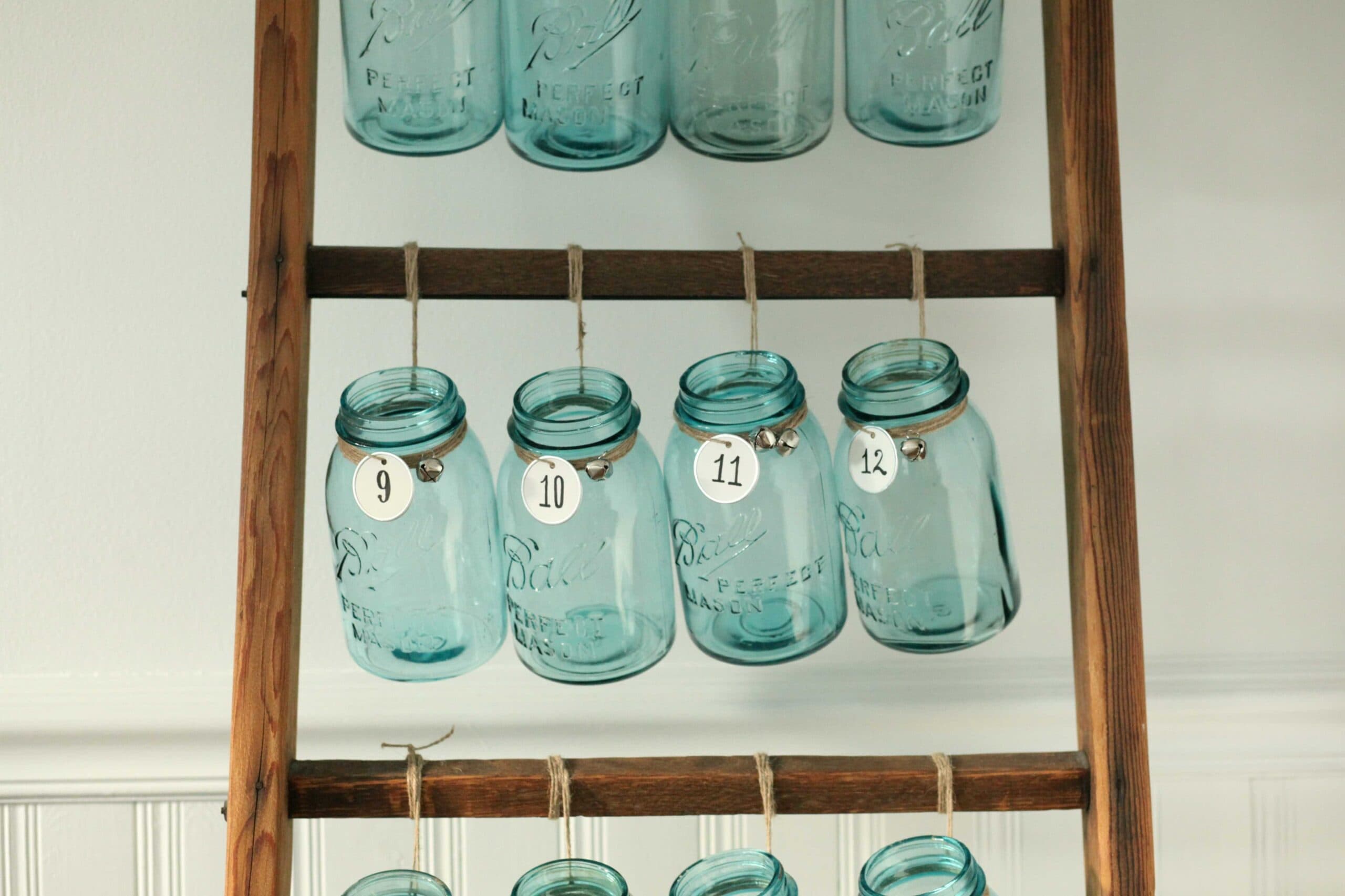 You don't need a ladder to do this, use your imagination, you could use a shelving unit, maybe some open shelving in your kitchen or living room, really there are endless ways to create a similar look. You don't need to use glass ball jars, you could use what ever you have an abundance of or can easily find at the store. The sky is the limit. I would share that I don't believe mine to be child or pet friendly. Like I said, it is very heavy and could be easily knocked over. However, you could do a similar look using plastic.
I simply adore the look of it. It seems fresh and modern, yet at the same time has a vintage feel.
My husband found me some vintage looking candy at a our grocery store, and it added the perfect touch.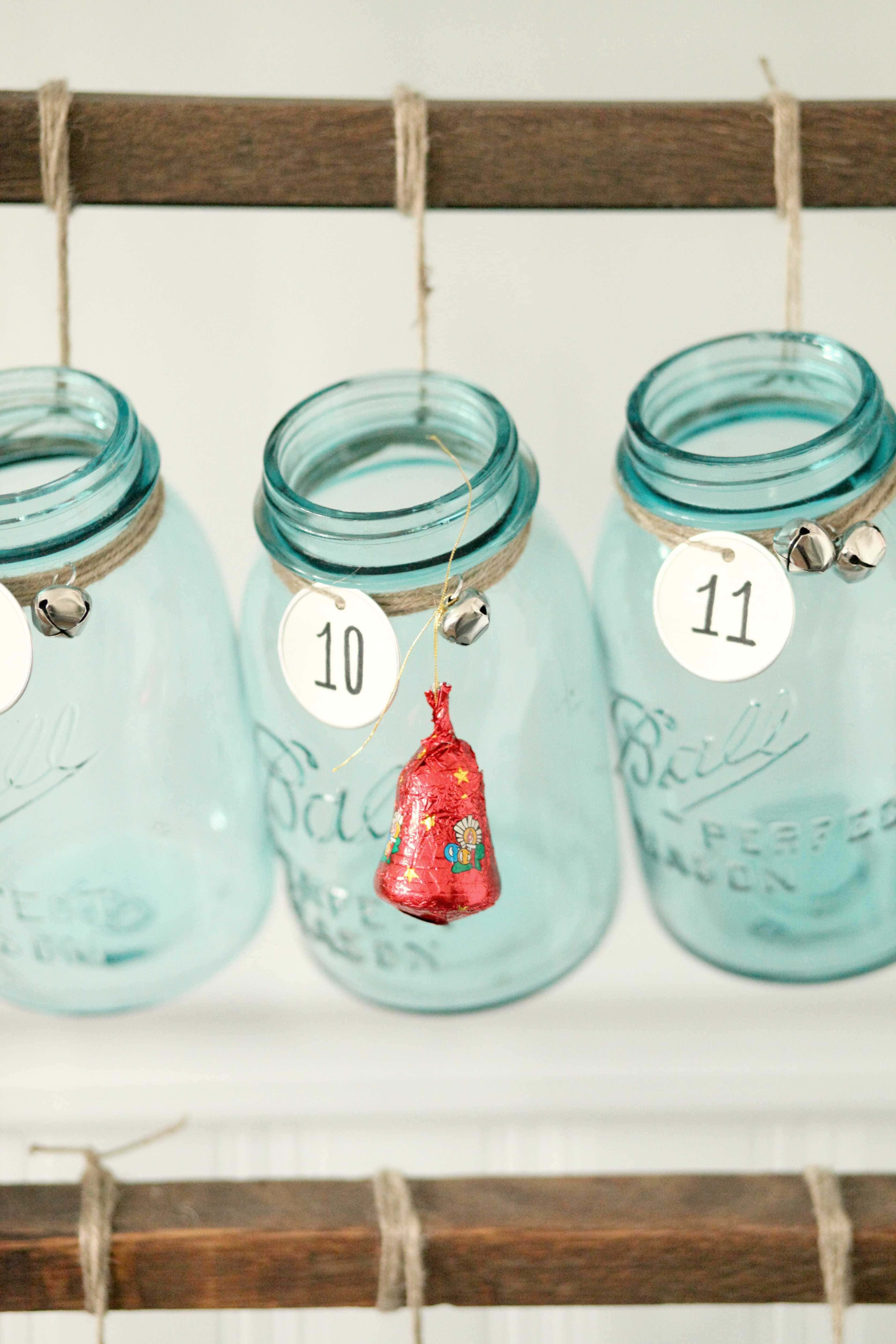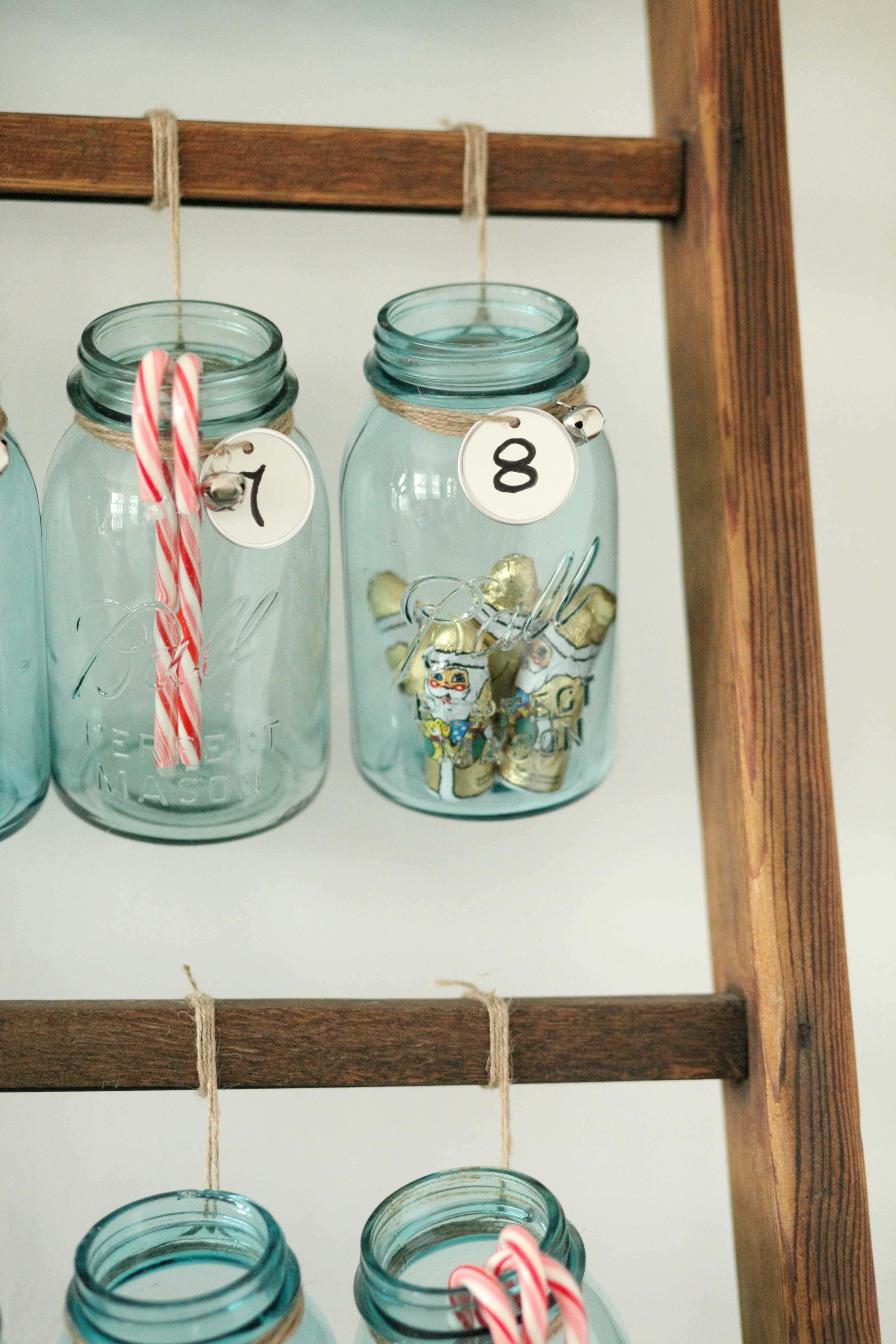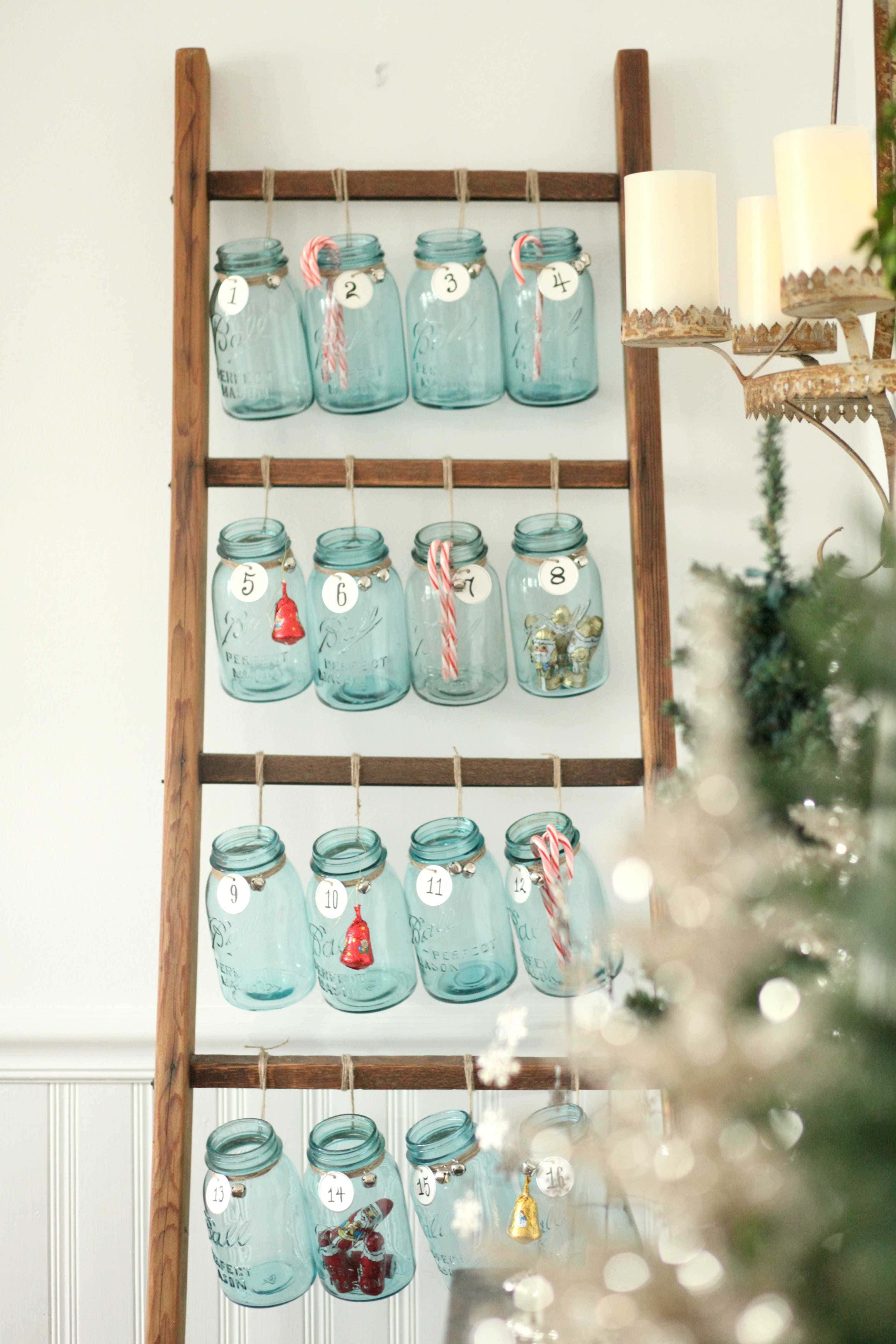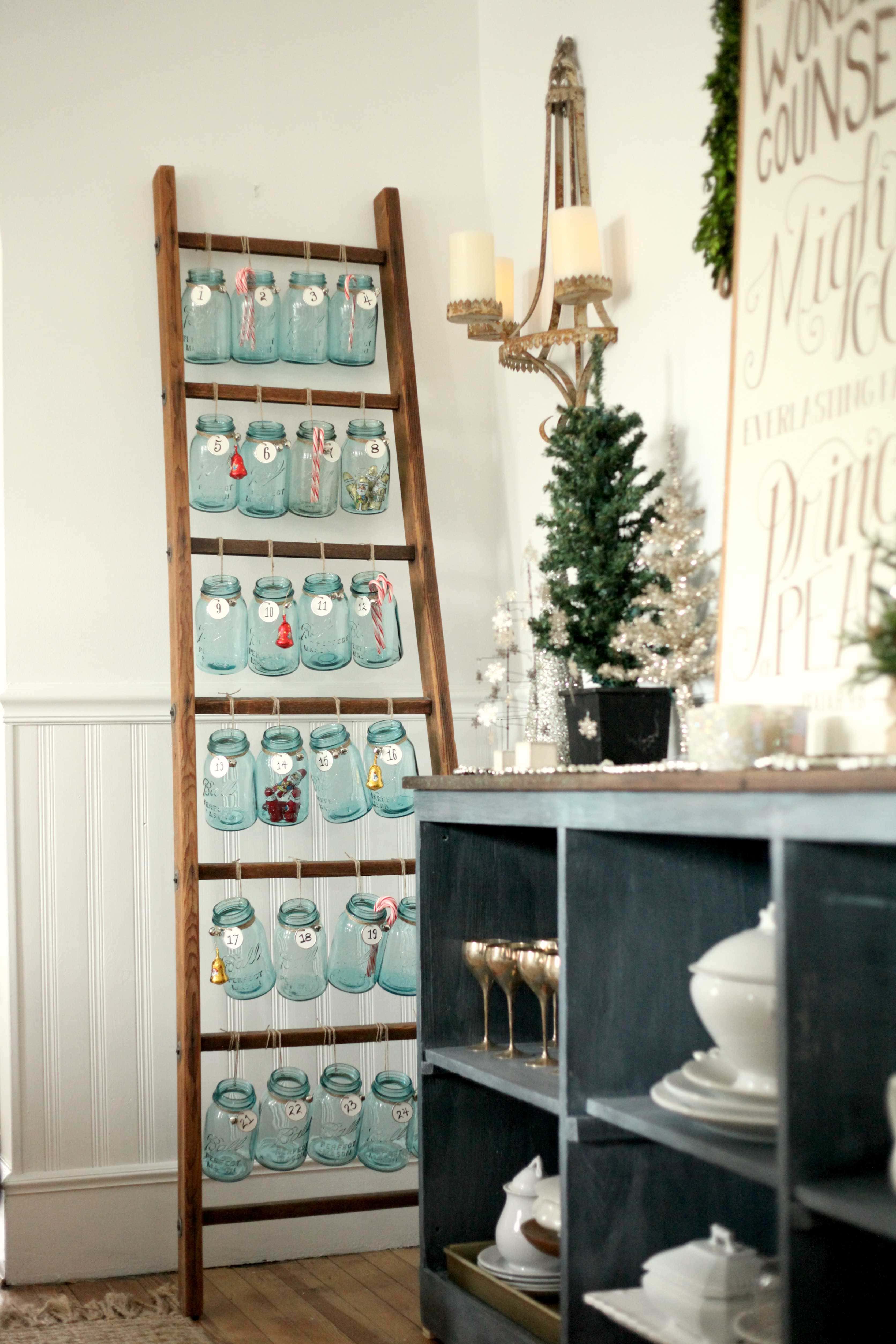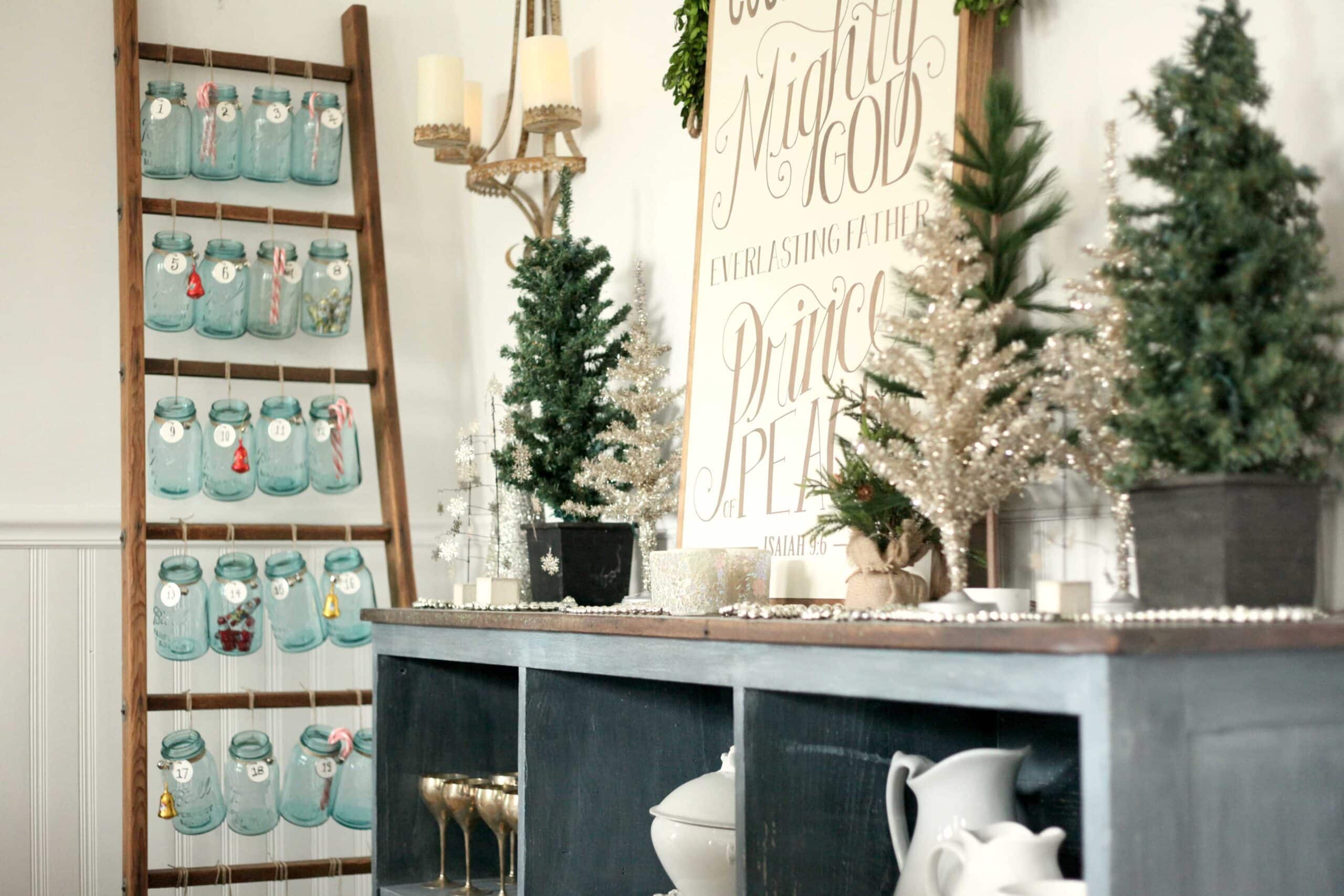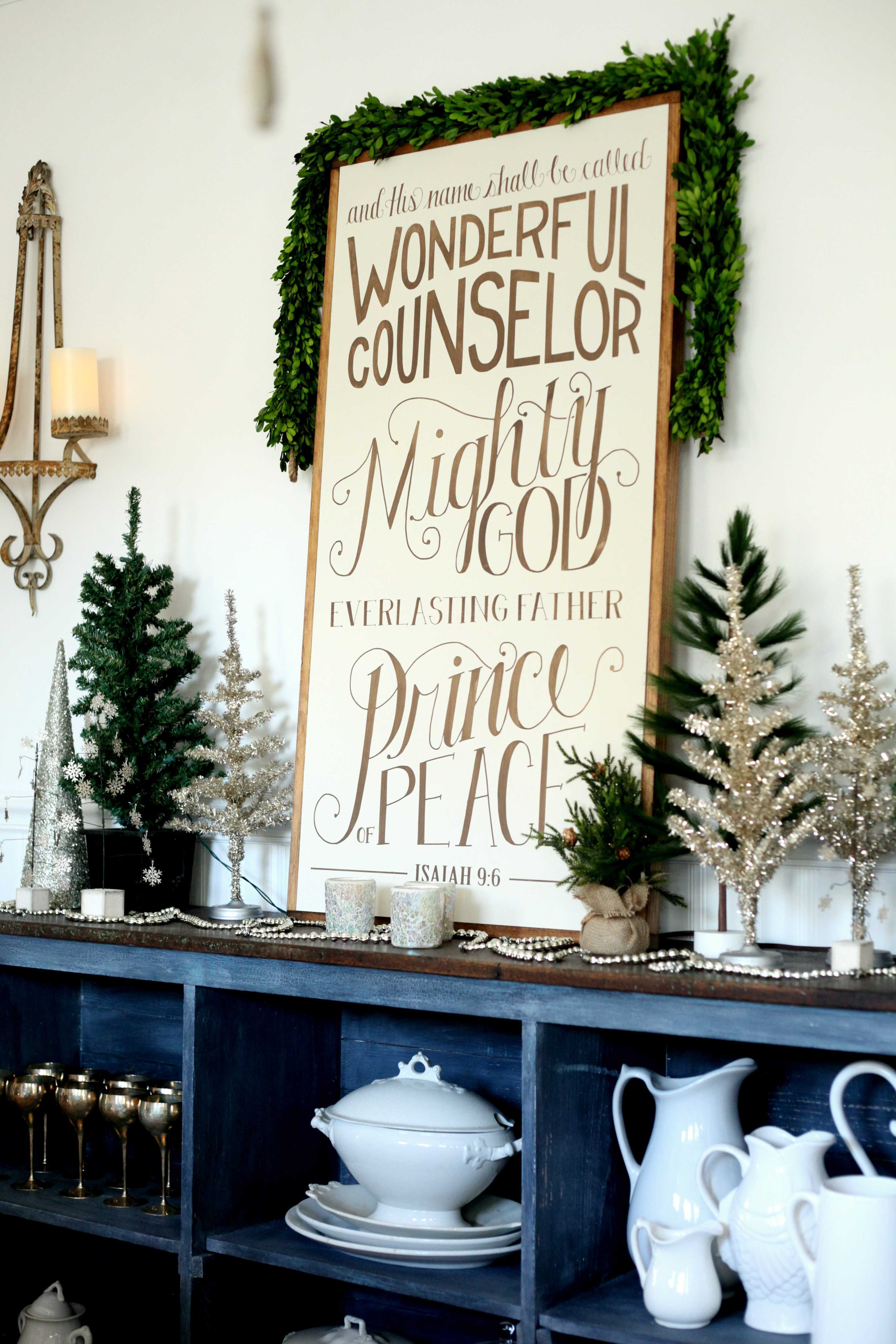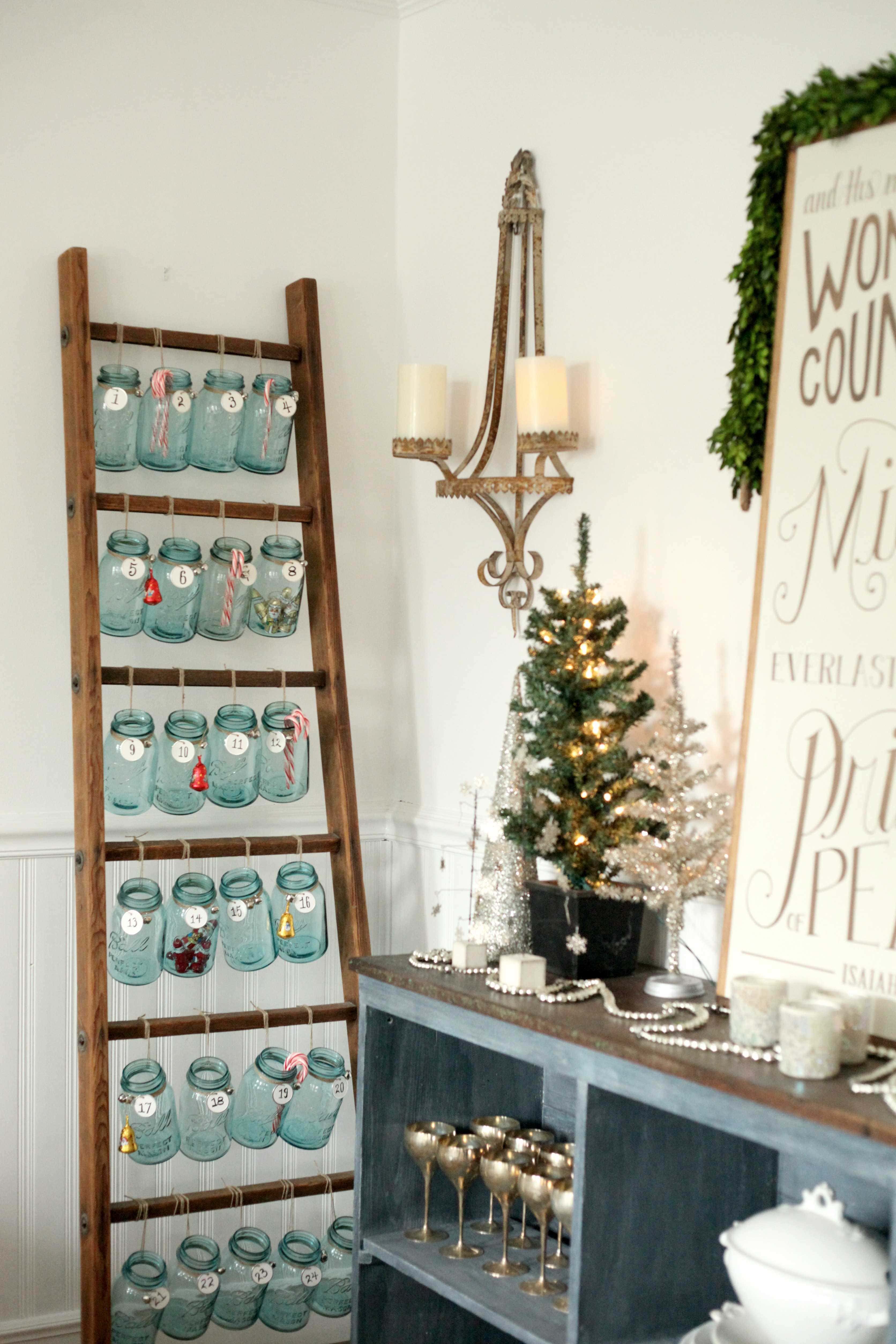 If you want to try something like this, you have plenty of time to gather some supplies and think of where you could execute a similar idea. Remember it could be jars sitting on open shelving, use your imagination, then fill your jars with goodies for the little children to open, or you could sneak them.
Have Yourself a Merry Little Christmas!