Simple Fall Farmhouse Mini Wreath Tutorial
This post may contain affiliate links. Please read our disclosure policy.
Hi again! It's Ashley from Little Glass Jar, back with another festive fall DIY mini wreath tutorial to share! Can you believe Thanksgiving is already right around the corner!? I feel like fall always seems to fly by in the blink of an eye, but I always try and hold onto it for as long as I can. That means I am doing little projects here and there up until Thanksgiving before Christmas takes over!
Some of my favorite projects come from when I shop my own stash, and this is one of those! I have quite a collection of grapevine wreaths that I reuse for every holiday. I love these because they are easy to add to without having to break out the hot glue gun (unless you want to)! So once each holiday or season is over I just take them apart and add to it for the next one. Such a quick and simple little project!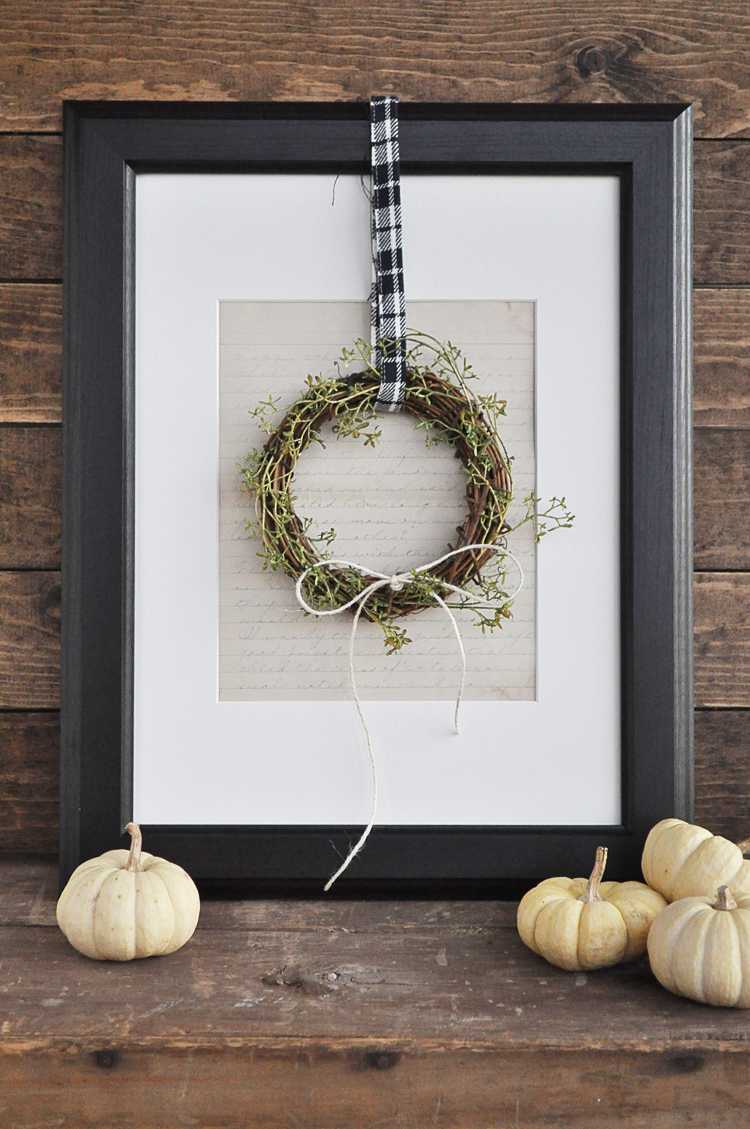 Fall Farmhouse Mini Wreath Tutorial
I wanted this wreath to have a fall farmhouse style look, so after shopping my stash I found some flannel fabric, greenery, and twine that I knew would all work well together.
Materials Needed:
Grapevine Wreath
Flannel Fabric
Faux or dried greenery
Twine
Scissors
Hot glue gun (optional)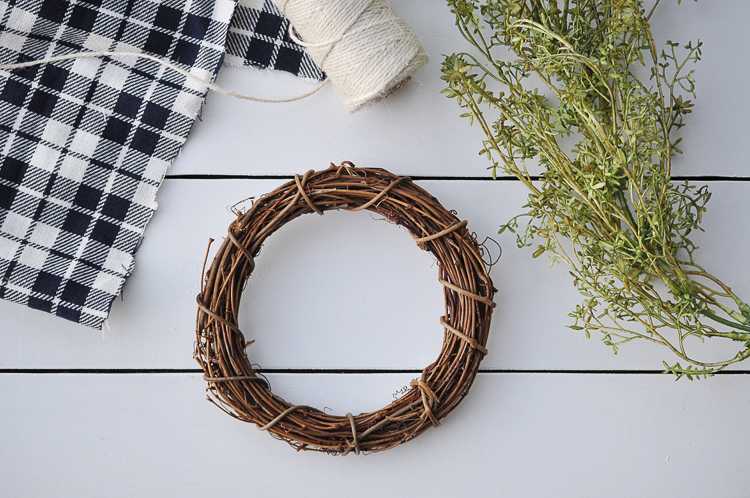 Directions:
Step 1: I started by cutting some small pieces off of the vine of faux greenery. I take each cut piece and just stick them into the grapevine wreath as pictured below, going counterclockwise so all the pieces are moving in the same direction. You can use a hot glue gun if you would like, but I prefer not to so I can reuse the wreath.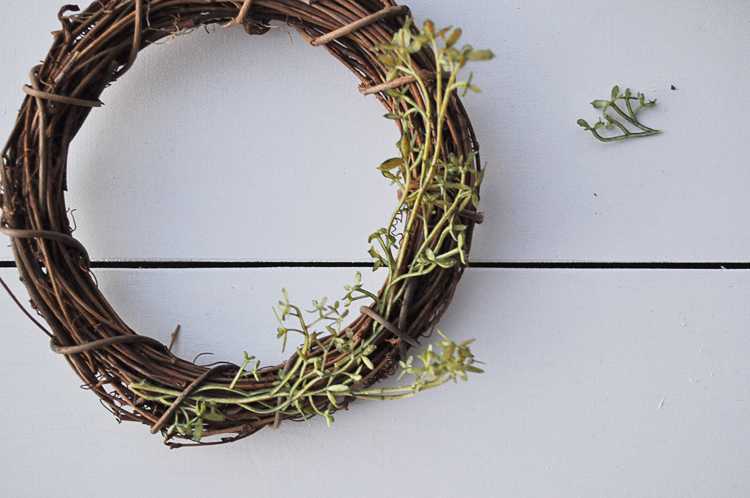 Step 2: Once your wreath is as full as you would like it, cut a long piece of the flannel fabric and loop it around one side of the wreath to hang.
Step 3: Cut a piece of twine and tie it in a bow to attach to the bottom of the wreath for a sweet little touch. I did this also by weaving it through some of the vine, but again, a glue gun will also work.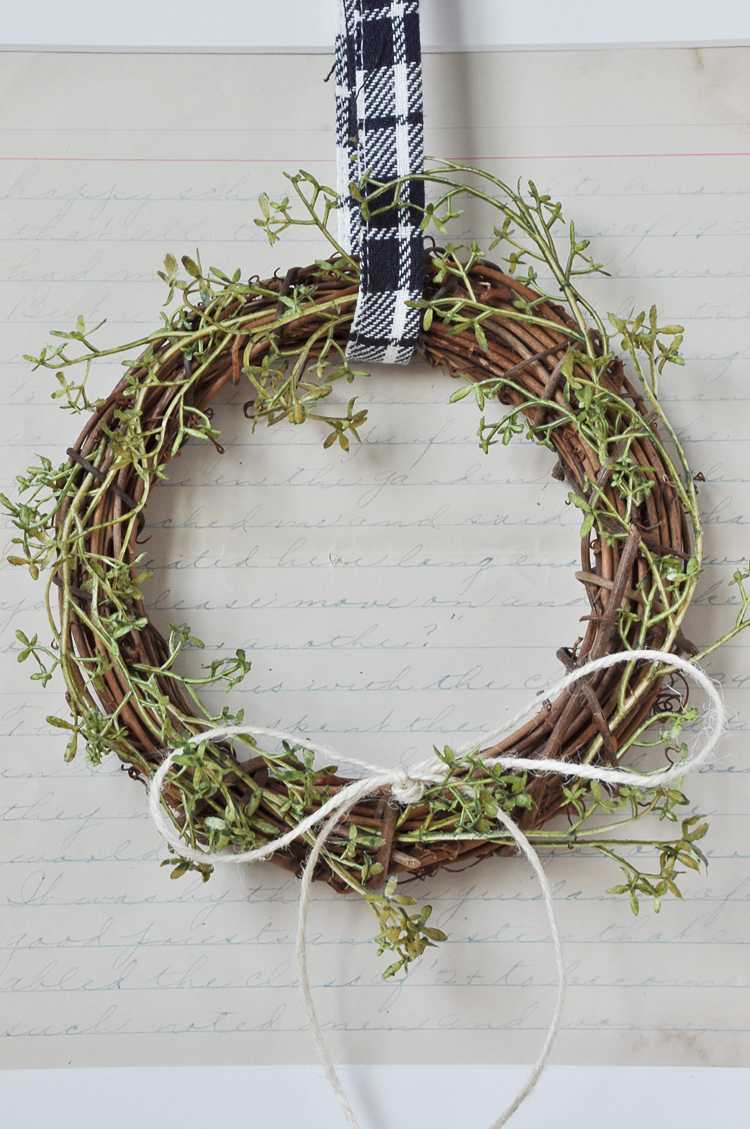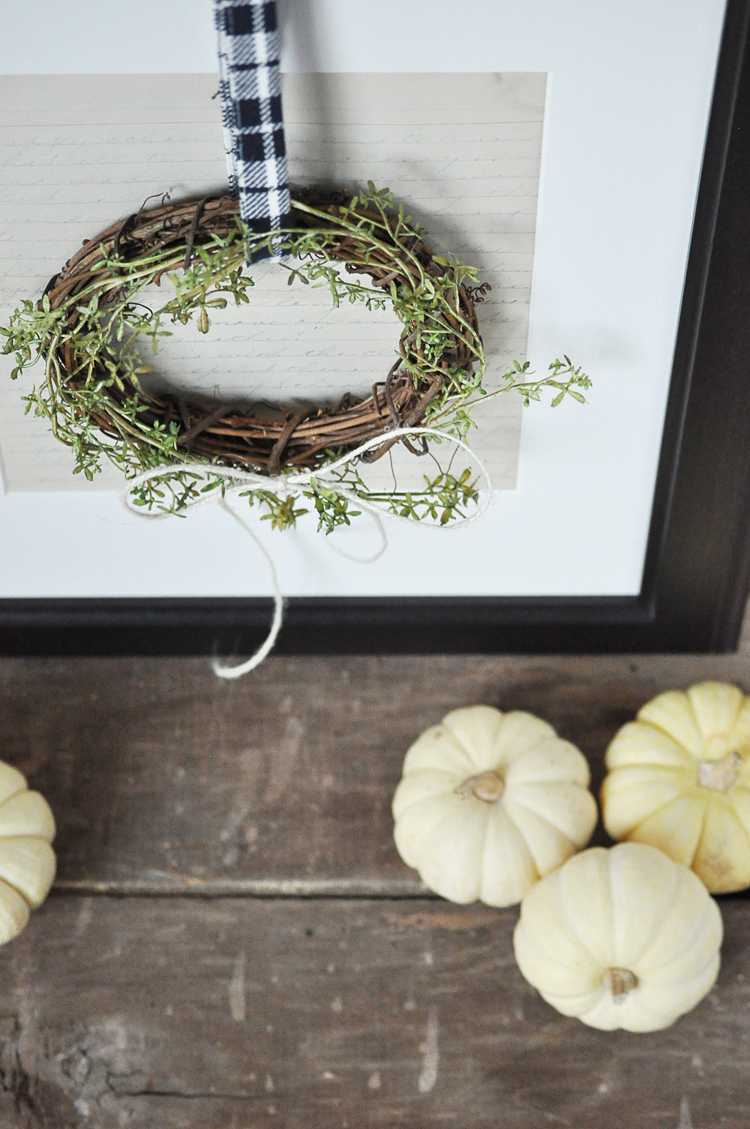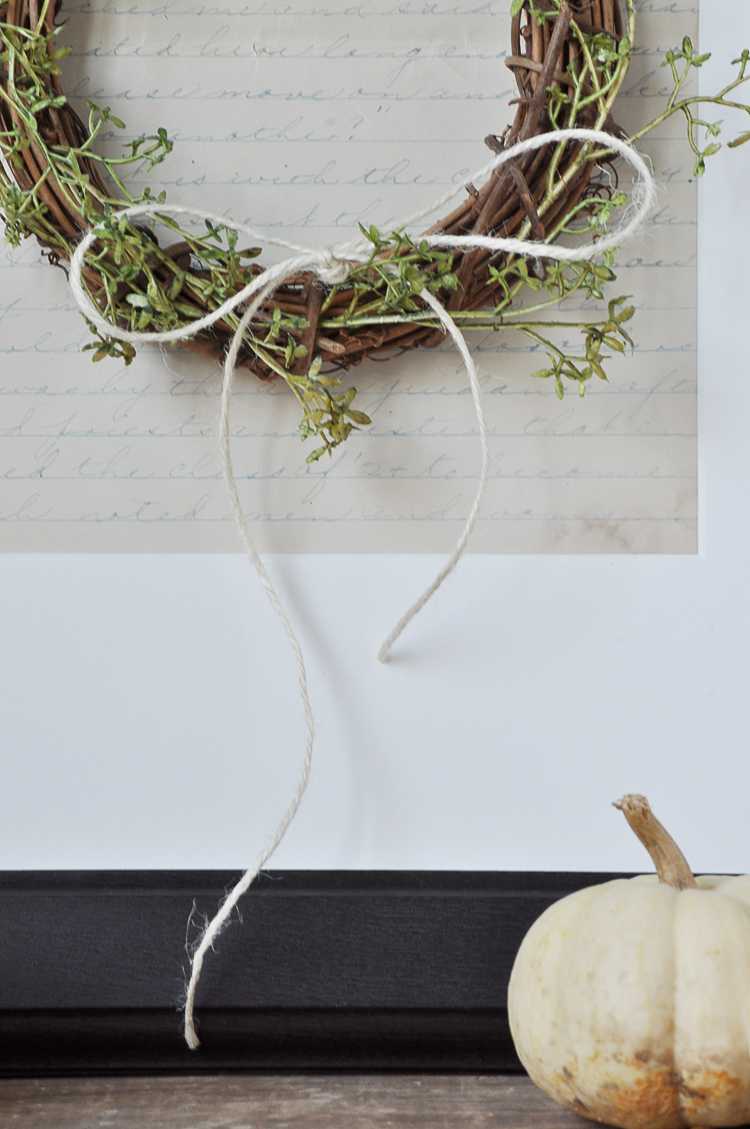 And there you have it! So simple right!? And for each season you can do as little as just changing the fabric to update it! I hang my wreaths all over the house; mirrors, old windows, and even picture frames like this one! Hope you like it!