DIY Farmhouse Wood Prayer Beads Tutorial
Are you looking to add a little farmhouse style to your decor? I have the perfect tutorial on these DIY farmhouse wood prayer beads for you today! This wood bead farmhouse decor can run you close to the $200 price tag when buying them already made but I created this super easy craft for you to make it for only $30! I know. Trust me. When I can save some money on my home decor, I will and this is one of them friends. I love the chunky look of these beads and you can use them in a more modern look if you are not into the more rustic farmhouse look. Either way, I know this will be a perfect weekend craft with your friends.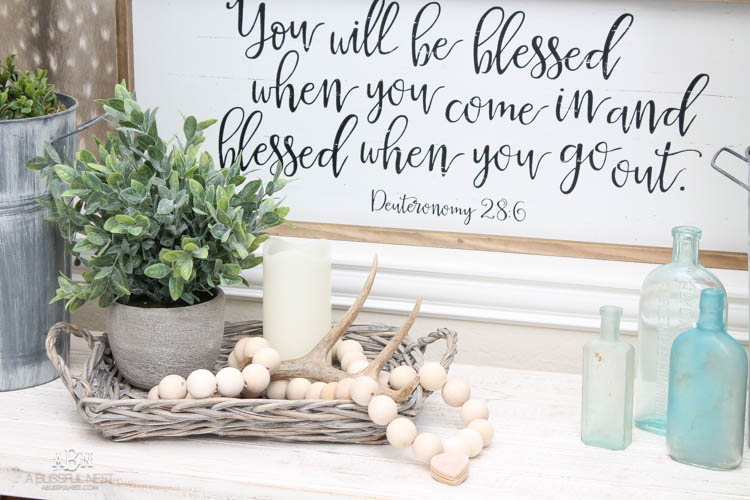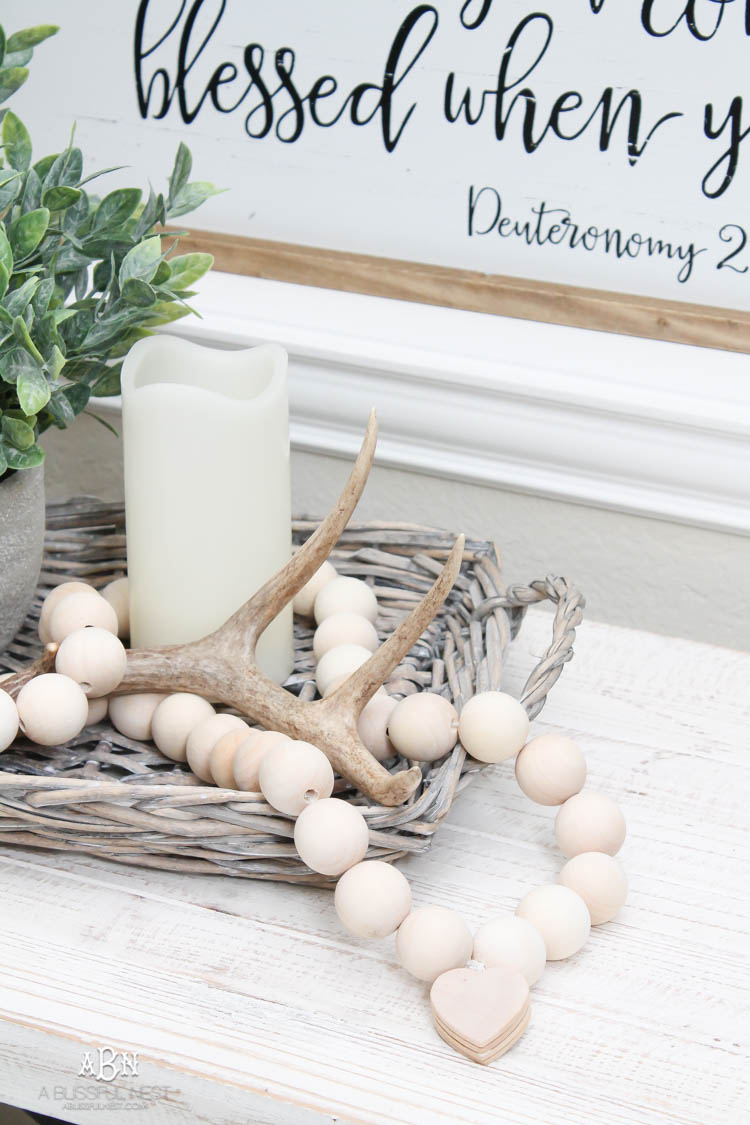 THIS POST CONTAINS SOME AFFILIATE LINKS
Aren't they gorgeous?
Okay so here is what you will need . . . .
DIY Farmhouse Wood Prayer Beads:
Materials:
Wood Beads (2 bags of these – approximately 40 beads)
Crazy Glue
Directions:
Step 1: (optional) Hot glue the end of your twine to make it nice and stiff to be able to run through the beads. This is my little hack in place of using a needle.
Step 2: Thread beads onto twine. I used 2 packs of beads for this project which was roughly 40 beads.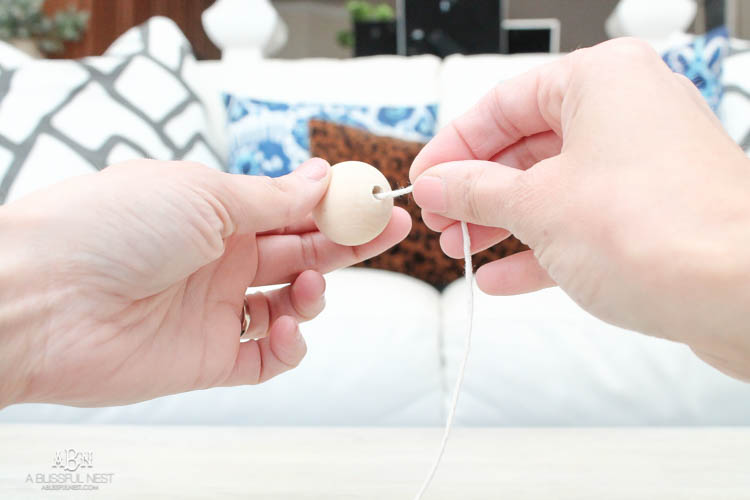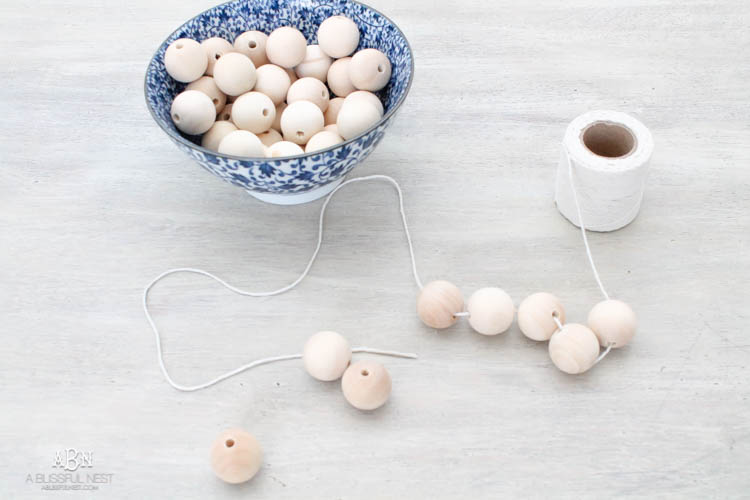 Step 3: Using wood glue, glue 2 of the wood hearts together and set for an hour. Do this for a second pair of hearts also.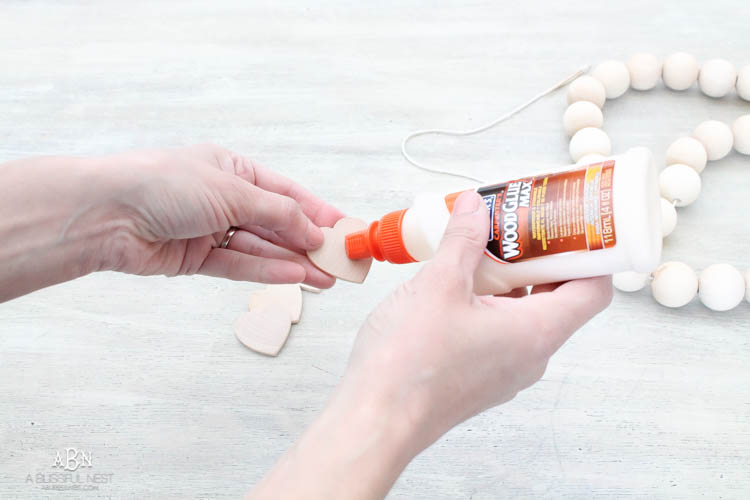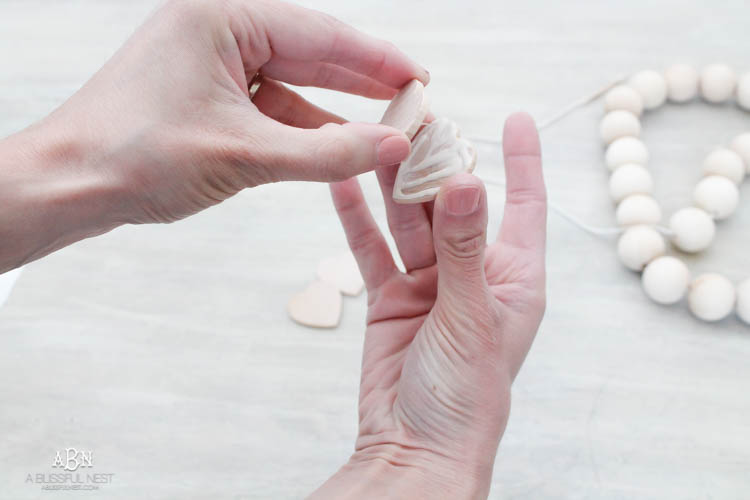 Make sure to press them together tightly and place under something with lots of weight like books or use clamps.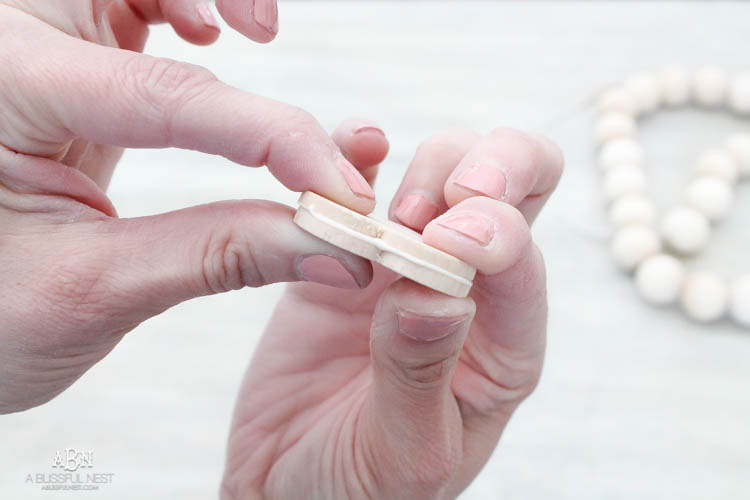 Step 4: Cut your twine and knot it tightly next to the beads on both ends.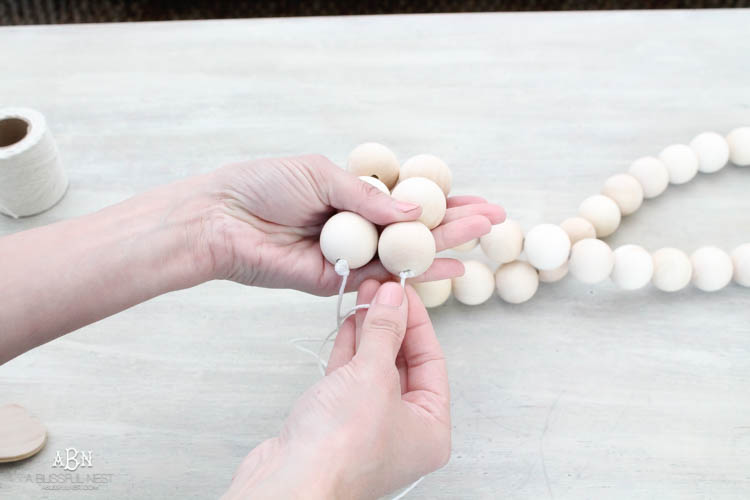 Step 5: Using crazy glue and the 2 sets of glued hearts, add glue to 1 side of 1 set of hearts. Lay ends of twine down the middle of the face of the heart with the glue, keeping it real tight next to the knots.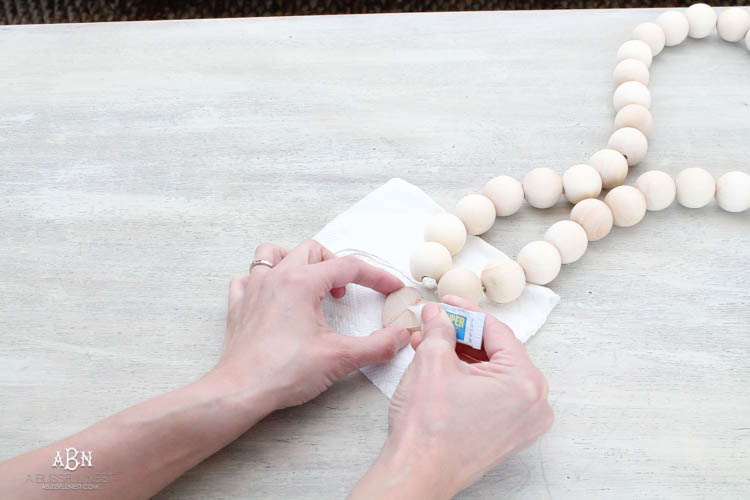 Place other set of hearts on top and squeeze them together, setting the twine strings in between the 2 sets of hearts.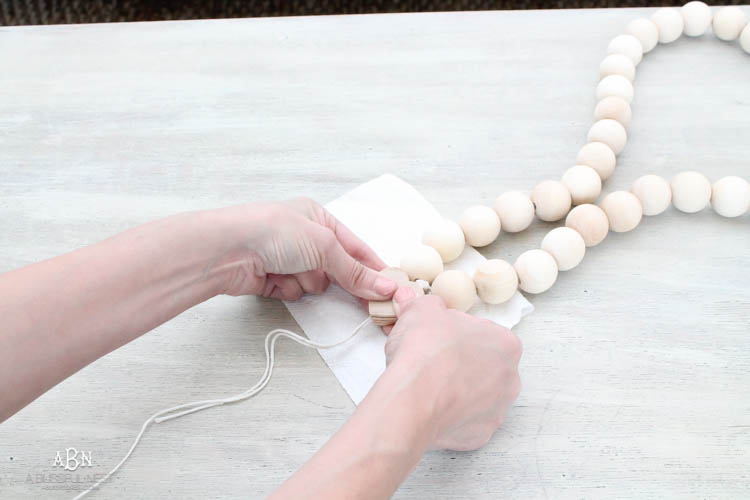 Step 6: Cut the ends of the twine at the bottom of the heart off. And you are done!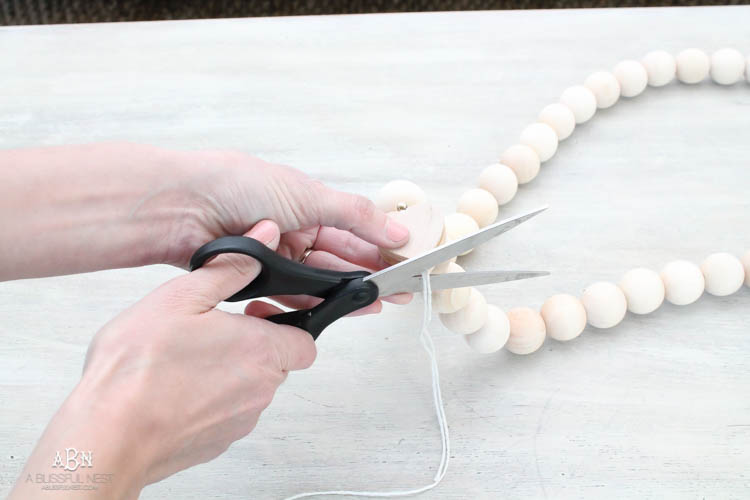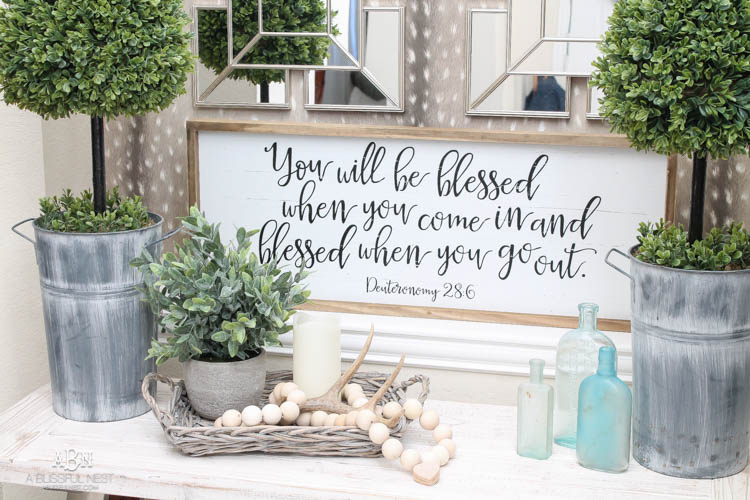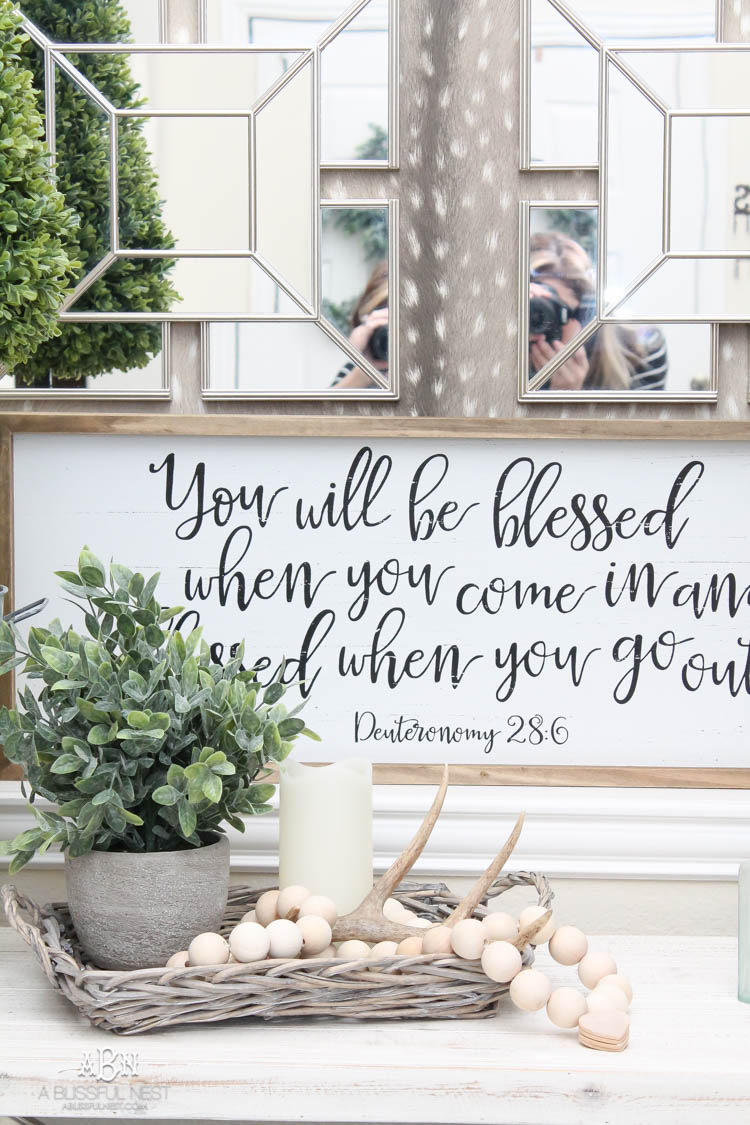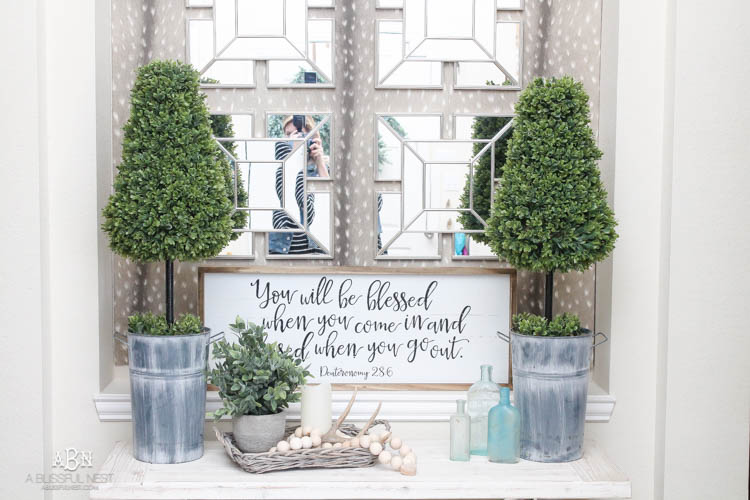 I love draping these beads in a bowl or they would even be really pretty wrapped around the neck of a big glass bottle on a shelf. There are so many ideas to use these gorgeous DIY farmhouse wood prayer beads. I can't wait for you to try them out. Dare I say you may even want to save this idea for Christmas presents for your friends this year?! I know my girlfriends would go nuts for these!
Shop some gorgeous farmhouse decor:
Take a look at our favorite farmhouse kitchens: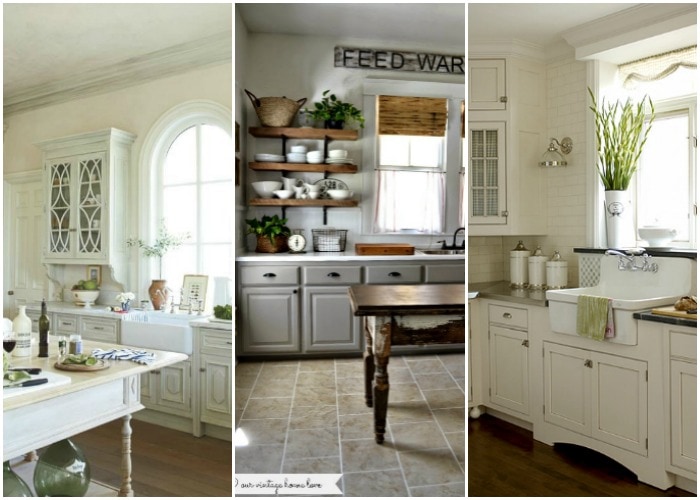 Check them out HERE.
Need to bookmark this post for later?
Pin Our Image: