We are always looking for adult birthday party ideas and I am IN LOVE with this fabulous party that Dawn at Ruby May Designs created to celebrate her 40th birthday! It is the perfect combination of fun and sophisticated with a pink, black and gold color palette.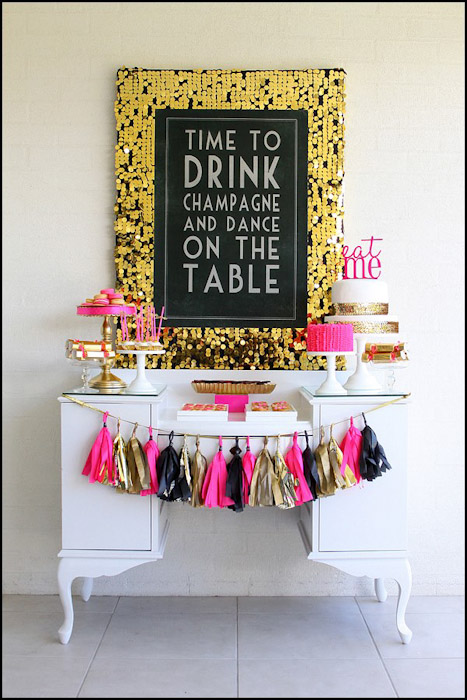 Throw a party with our hand selected decorations from this post!

The gold sequin fabric is a gorgeous backdrop for the large black sign, which I think just screams "this is going to be a fun night!" And it should be! Turning 40 is definitely a reason to celebrate! Dawn created the equally fabulous
tissue tassel garland
draped across the front of the table.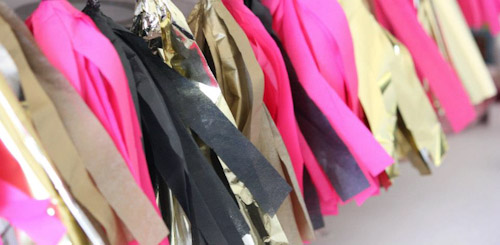 The dessert table was filled with plenty of beautiful, delicious desserts including a simple white cake adorned with gold sequins and a fun pink topper, a beautiful pink ruffled cake, pink & gold macarons, mini heart cookies, and chocolate tarts.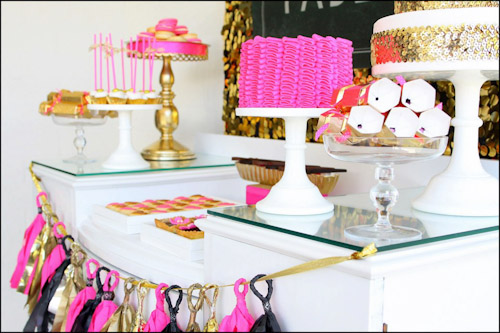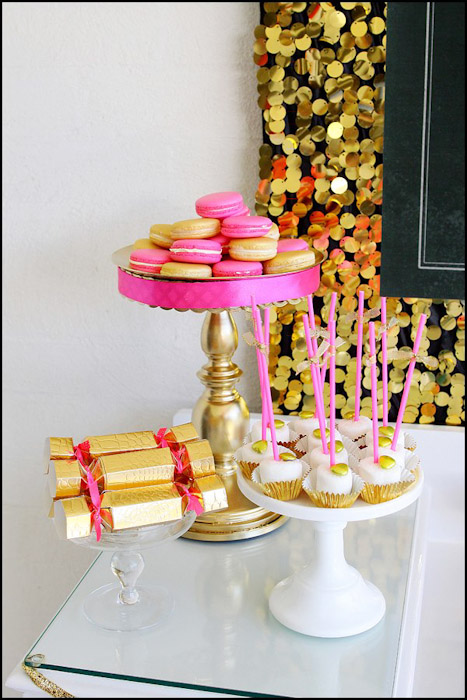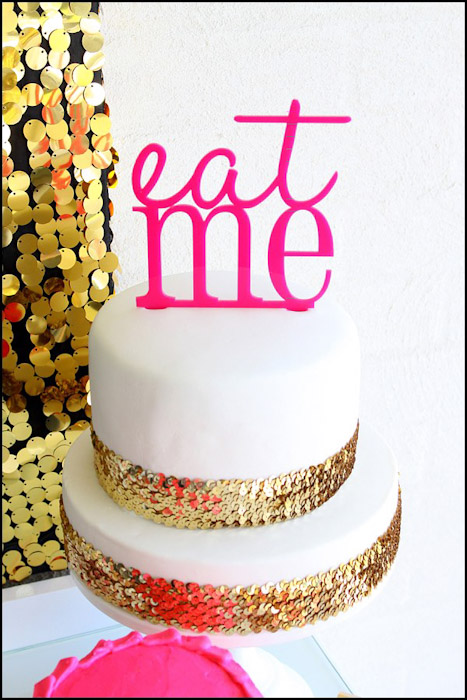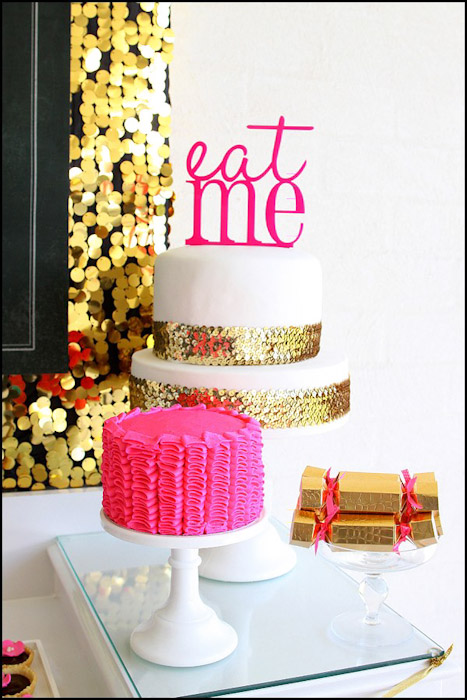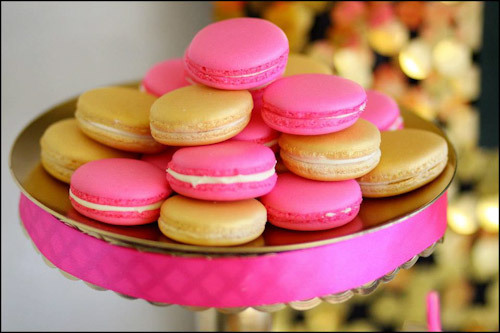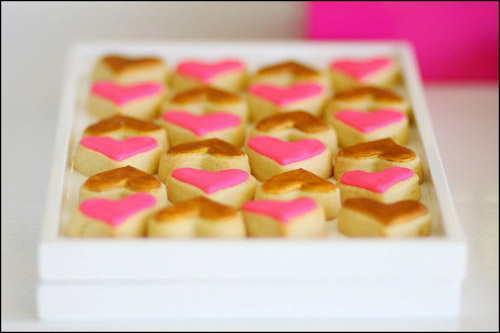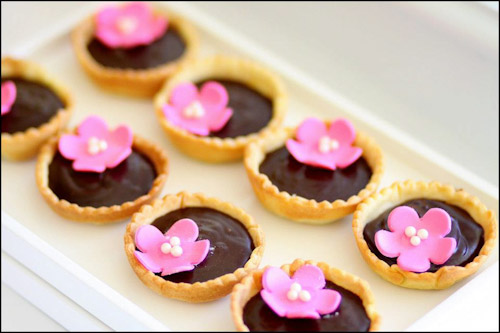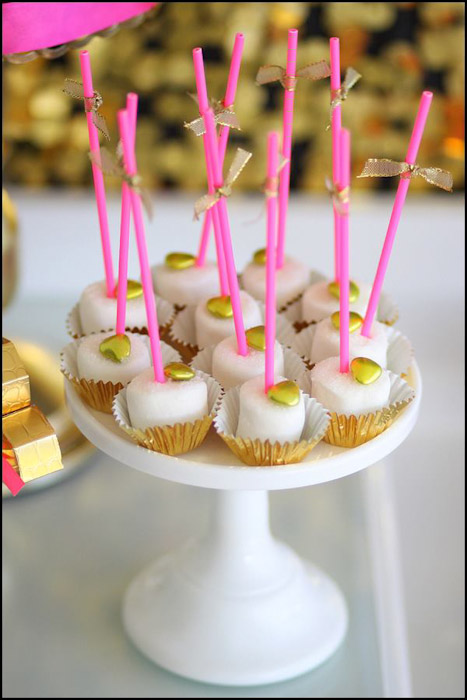 A pretty white hutch was used to display additional treats and "Midnight Snacks".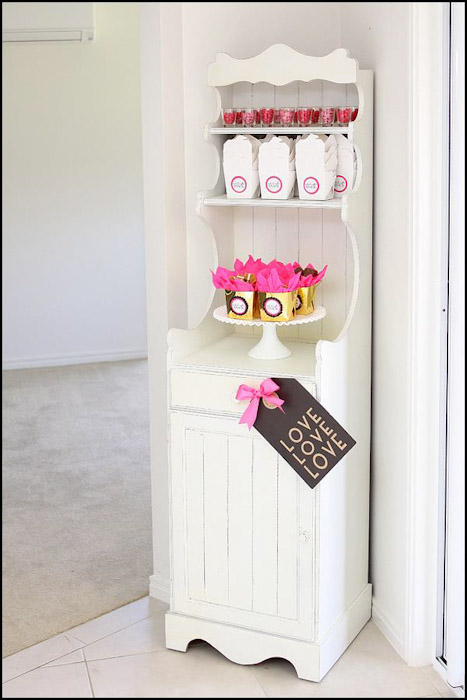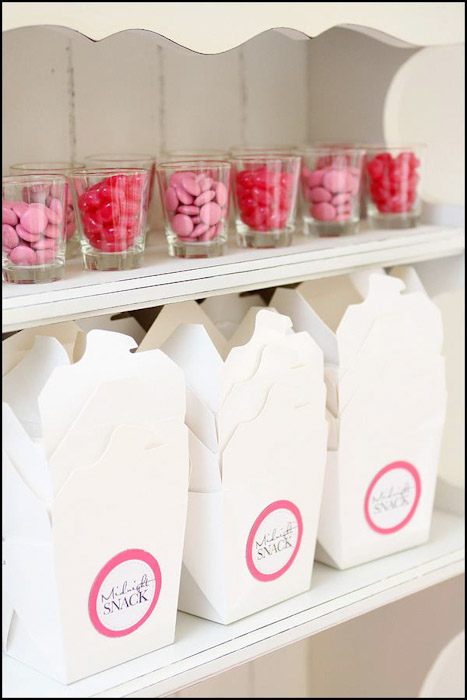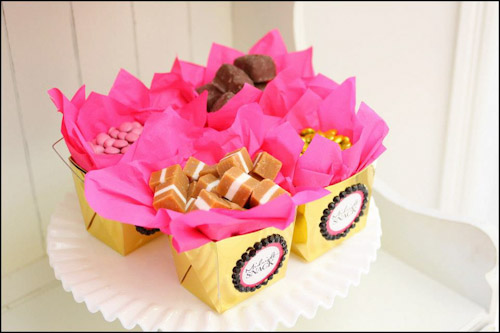 And of course, the champagne bar. Fun spray-painted letters were used to identify a very important area of the party.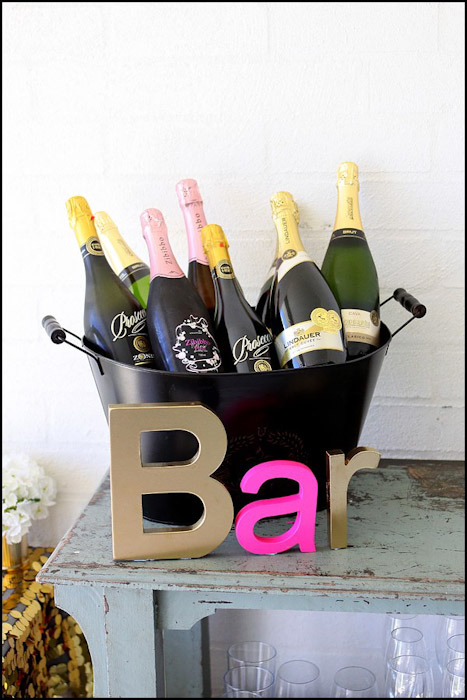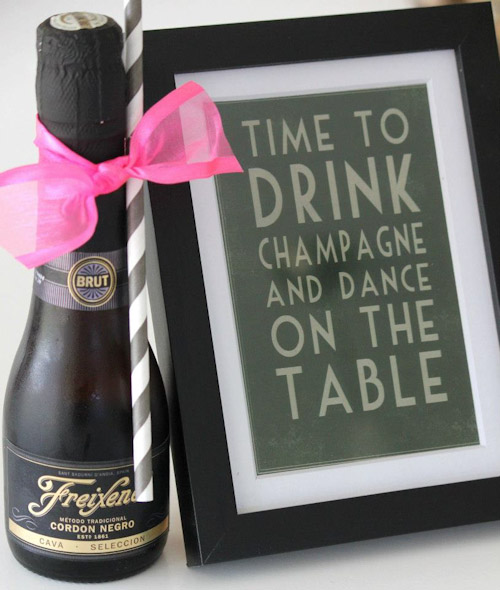 A simple ribbon backdrop was used in the photobooth area for guests to have some fun with!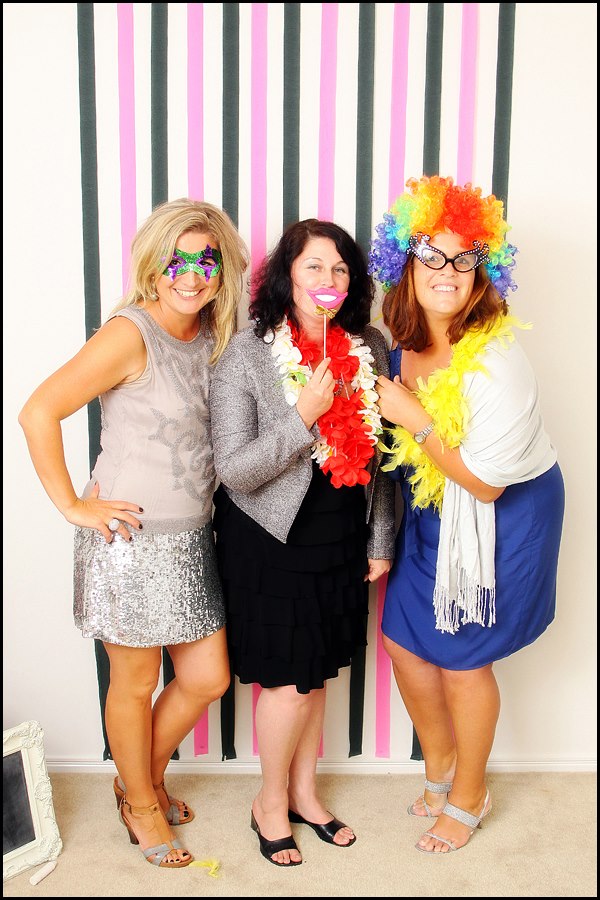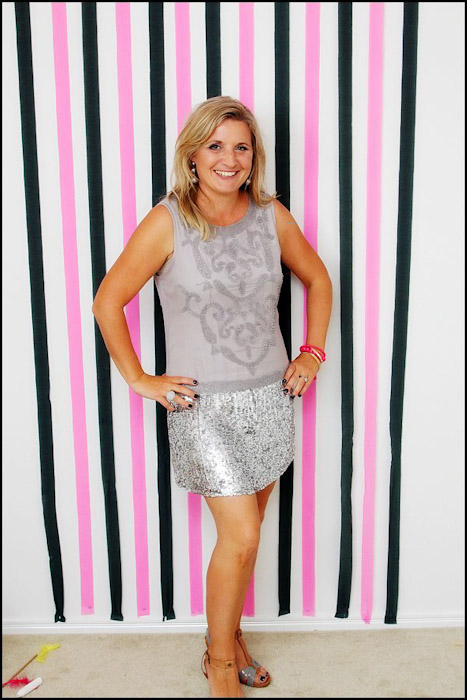 Here's the gorgeous birthday girl getting ready to blow out her candles!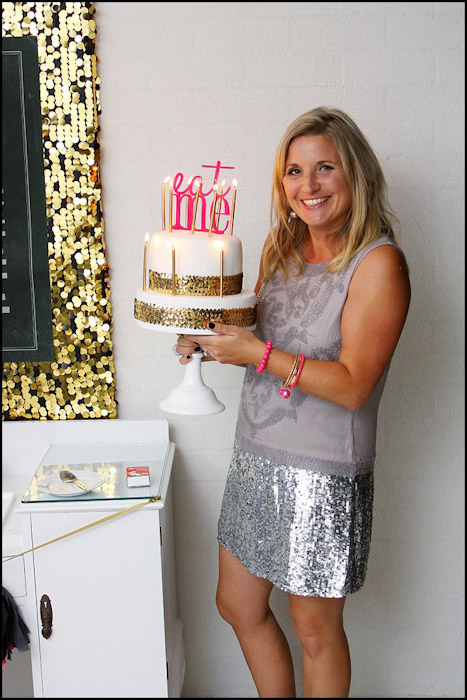 I may or may not be turning 40 next year and would absolutely LOVE a party like this for my celebration. I'll have to work on that, I guess 😉
Dawn, thank you so much for letting us share your fabulous birthday party with our readers – truly an inspiration!
Throw a party with our hand selected decorations from this post!

Vendors
:
Party Styling & white cake –
Ruby May Designs
Cake Topper – Miss Cake
Pink ruffled cake, Macarons & Chocolate Tarts – Sweet Sense Cakes
Heart Cookies – The Cookie Cutter
Printables on boxes – Polkadot Prints
Photography – Graeme Sharkey