The little ones always need to have a special place for Thanksgiving. It is really hard for them to sit still at the big table with all of us and more importantly they LOVE something created just for them! We designed just the printable collection for them! Our table is perfect for the littlest at heart and will keep them busy enough to let you eat your meal. Kind of important don't you think? Here are a few simple tips to create this special spot.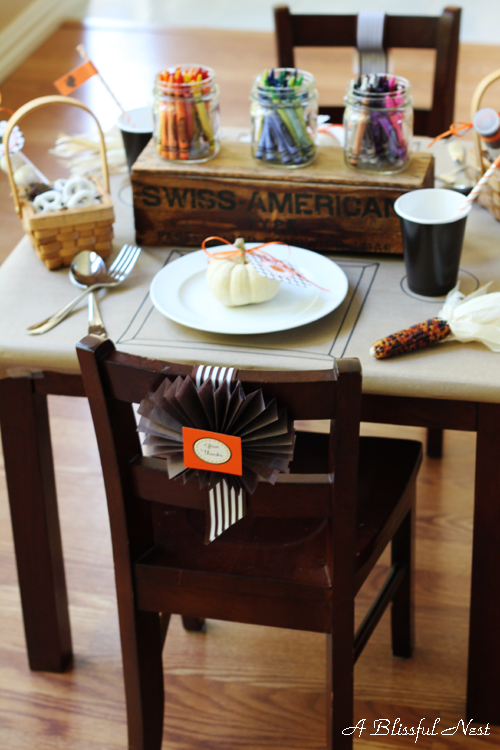 Use the kids craft table with little chairs just the right size for them. Decorate the backs of the chairs to make them look festive and fun.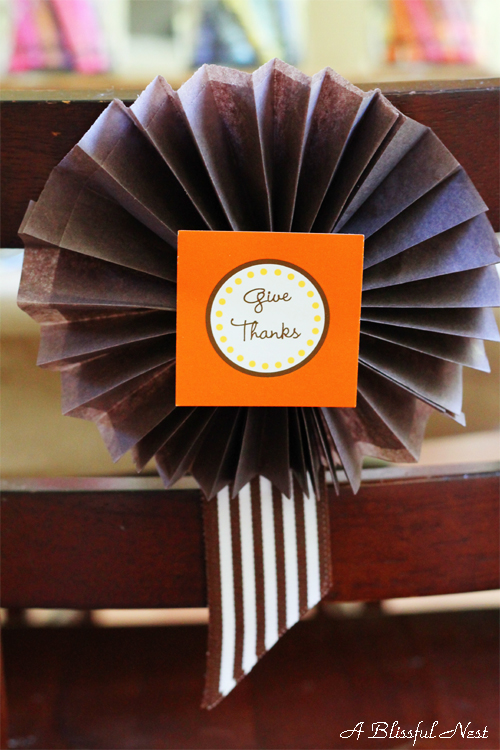 Use butcher paper and wrap around the top of the table. Draw where their plates and cups belong. Kids love match up shapes.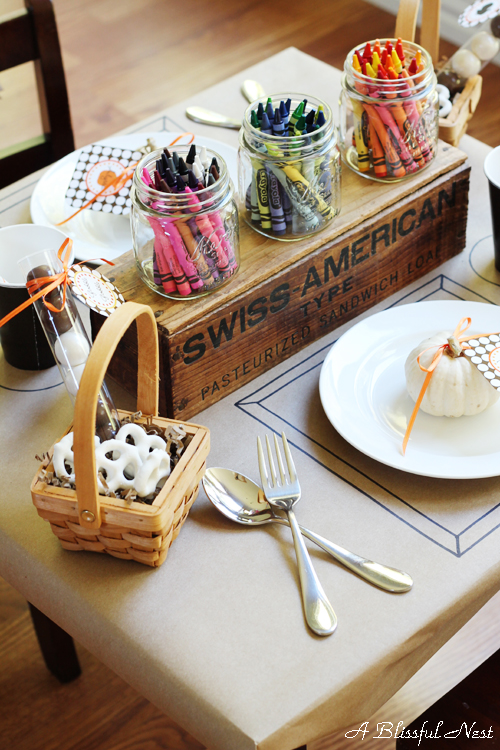 Use pumpkins, pears or other kinds of season gourds and fruits and tie a cut name tag on it. My daughter loves playing with these mini pumpkins in her kitchen at this time of year.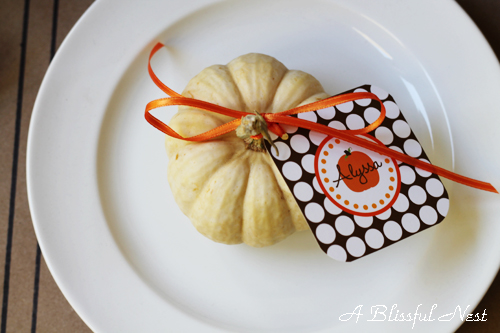 Color away! I used a old cheese box and mason jars to display color blocked crayons. Perfect for coloring pictures right on the top of the table.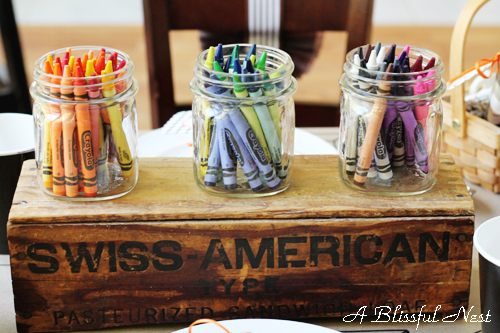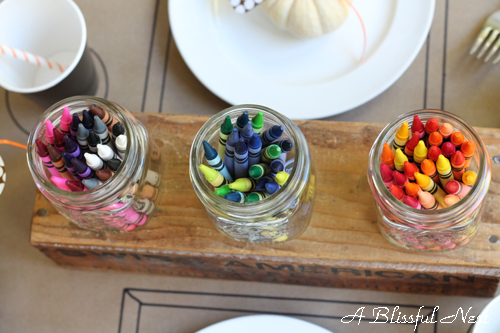 Special treat baskets just for them. I used berry baskets from the $1 section at Michaels and filled with chocolate balls and yogurt covered pretzels. Tied with a cute tag and you're done!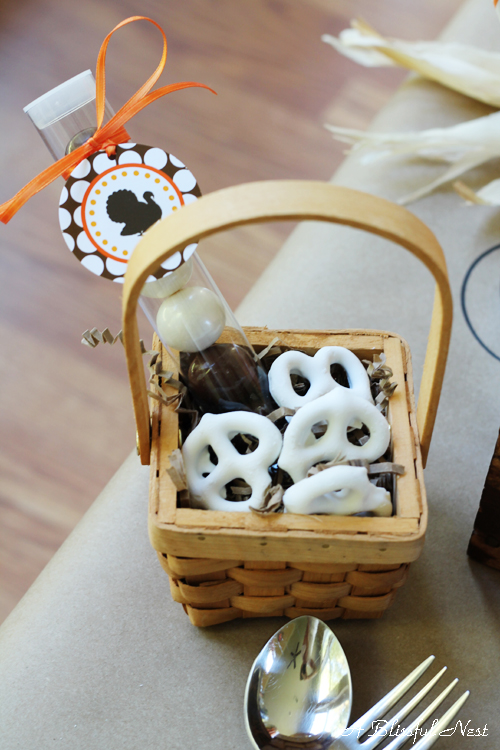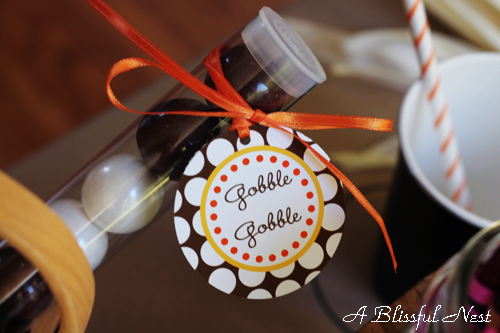 So let them get messy, color everywhere and have a ball! They will have just the place to do it.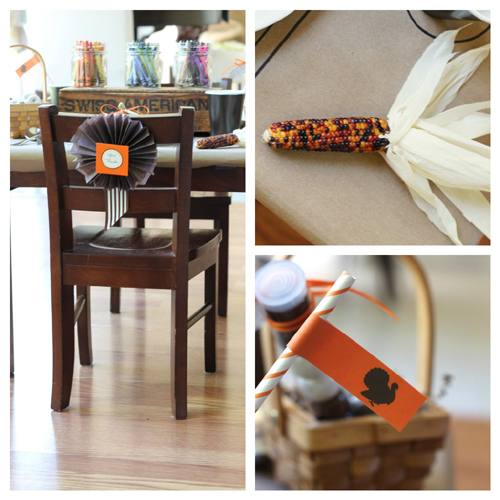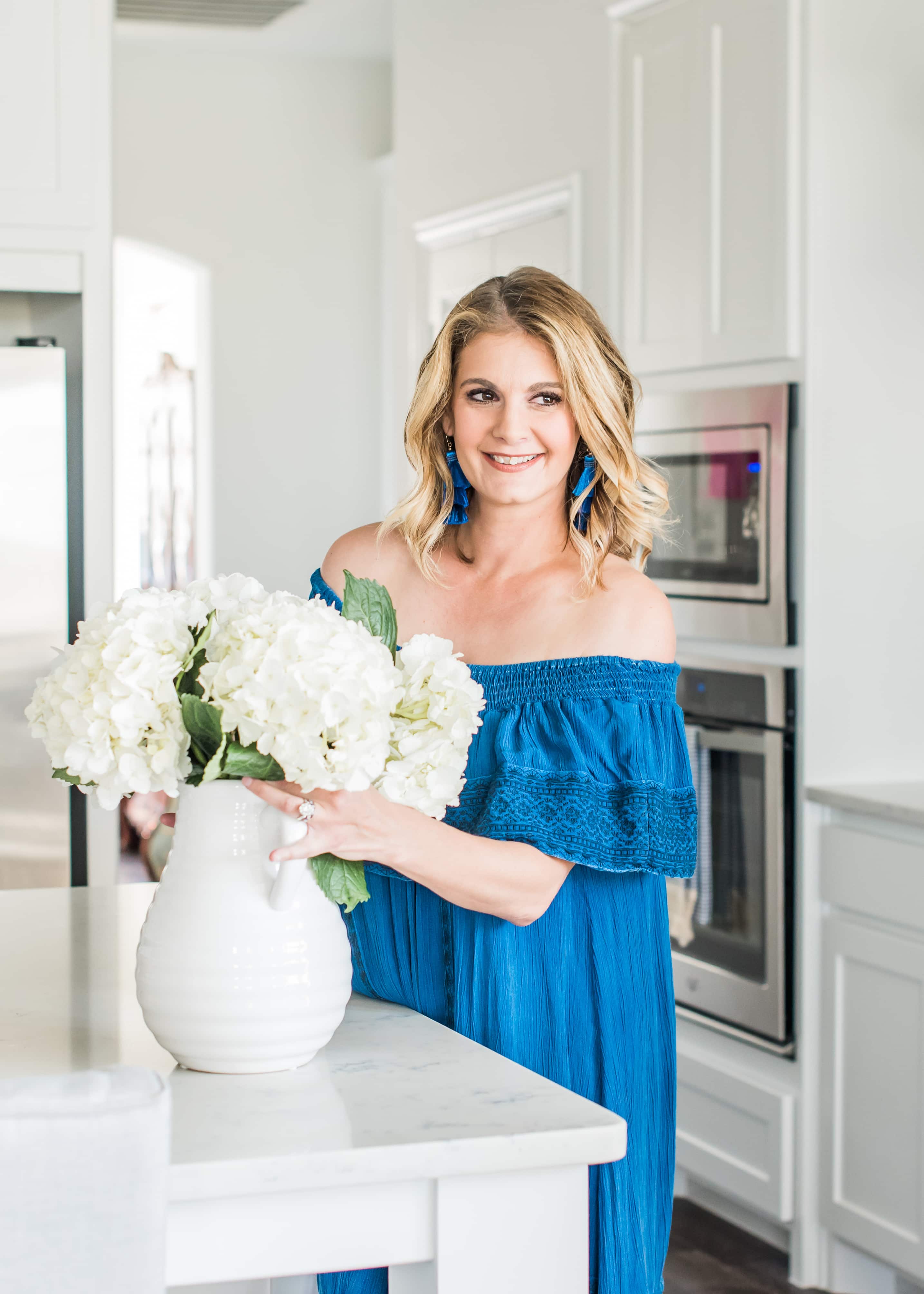 Rebekah Dempsey is the Creative Director, Stylist and Editor of A Blissful Nest. A site about everything for the home from stylish entertaining to fresh interiors. She has been in the interior design field for 15 years and loves to share tips, tricks and how to live a stylish and blissful life.