Thanksgiving Table Setting – Buffet Style
Can you believe it is the day before Thanksgiving?!
Today I wanted to share with you the next area of our Thanksgiving Table Setting – Decor Simplified.
I love this side table and use it for overflow from the main table. Styled with rustic elements it is a perfect compliment to our Thanksgiving table.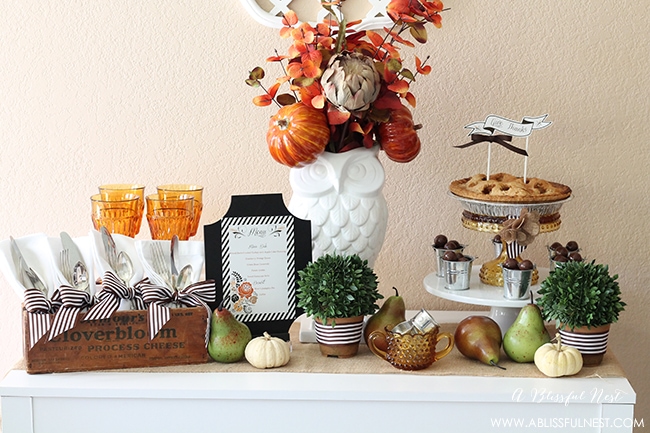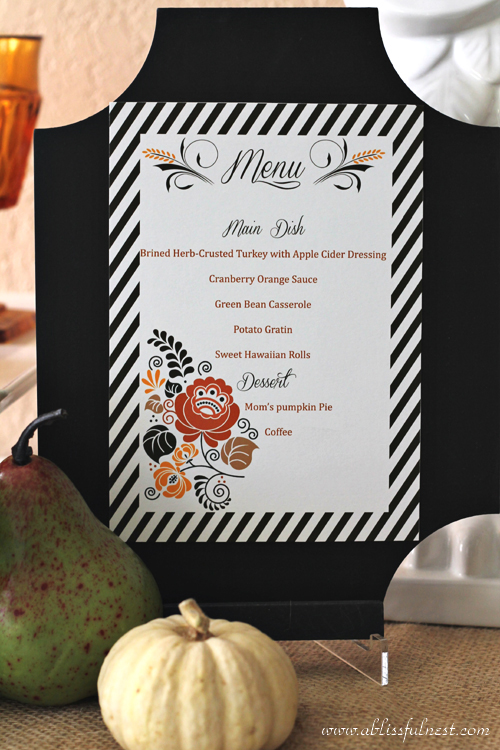 We started with the perfect menu including some of our family favorites!
I printed up a menu card in our Thanksgiving printable collection and displayed it on this mini scalloped chalkboard for all to see.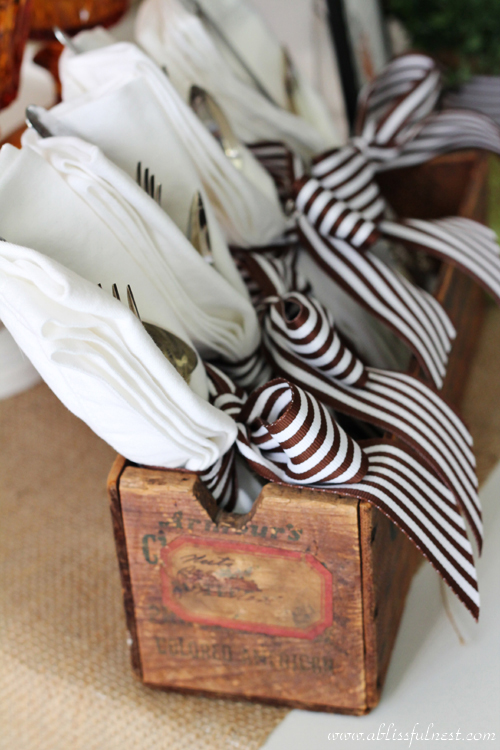 We used a cheese box on our Thanksgiving table so of course I had to add another one here.
This time more linen napkins tied in a luxe grosgrain striped ribbon with the flatware tucked inside.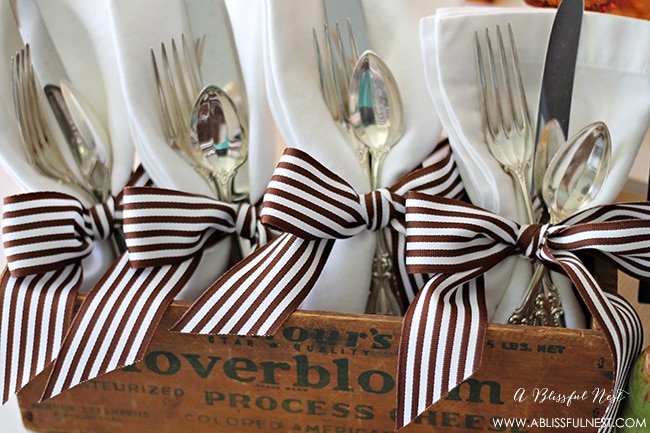 We displayed a very small dessert area and really only included the much-anticipated pie! and mini pails of chocolate balls for after dinner.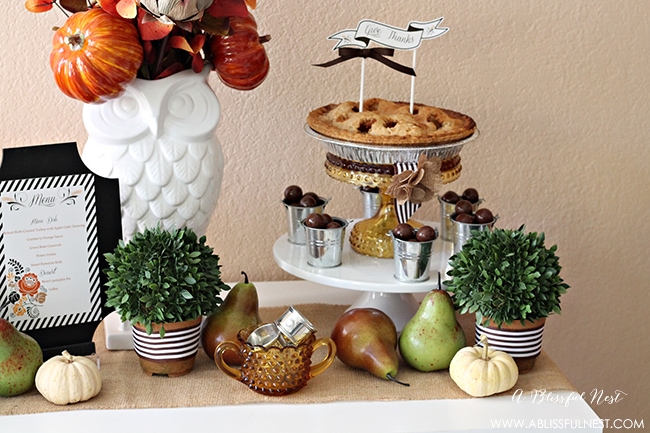 Our yummy pie of course could not be displayed without some adornment!
I quickly made a little "Give Thanks" banner that I cut out and attached to 2 lollipop sticks.
Tied on a coordinating ribbon and it looks like it came right out of the bakery (shh!! It did!).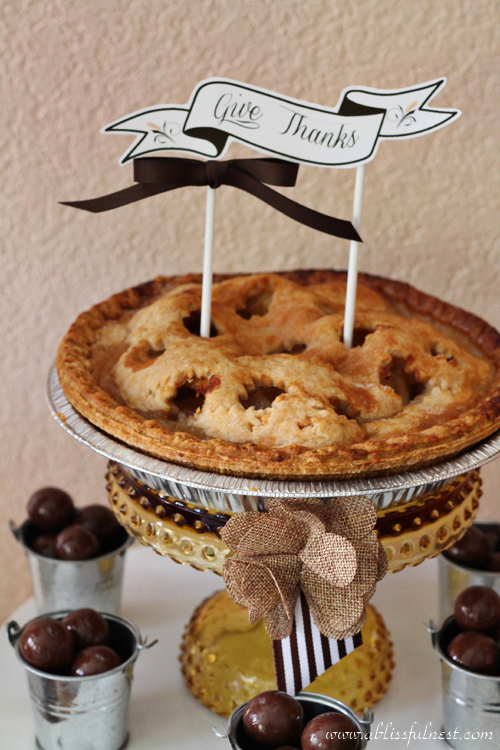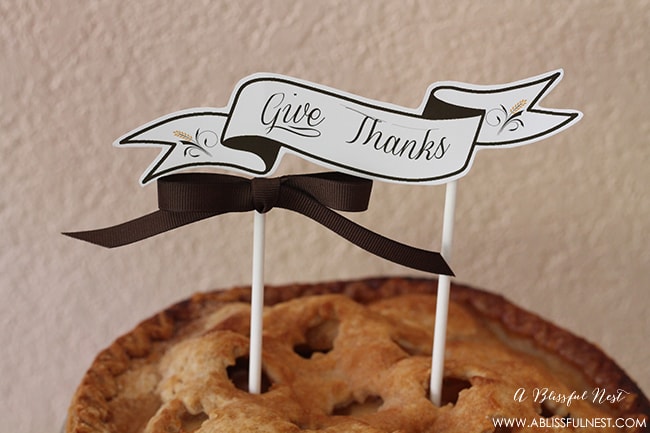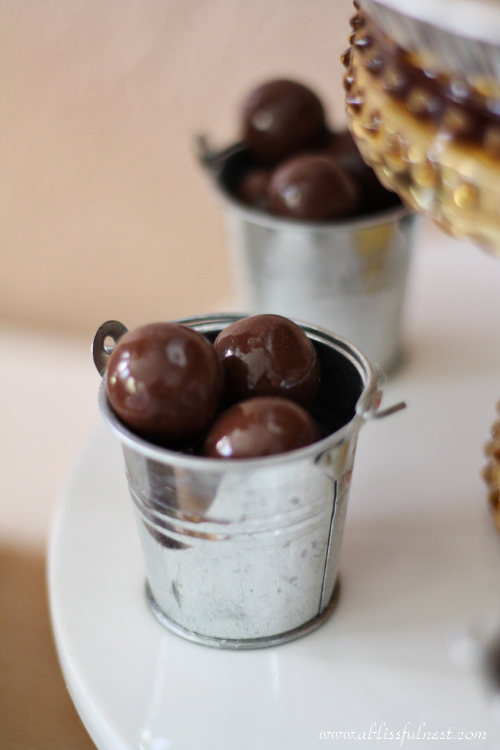 As you all know about my love affair with Hobnail, so I could not resist using it some more. This old creamer was used to hold some pewter napkin rings.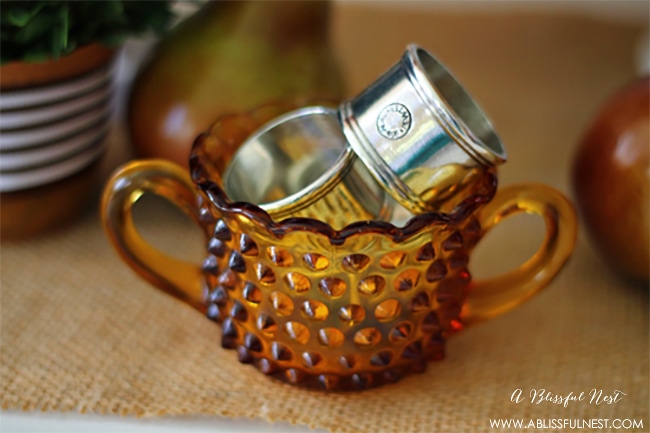 Just in case extra glass were needed, more goblets were placed on one of my favorite cake plates.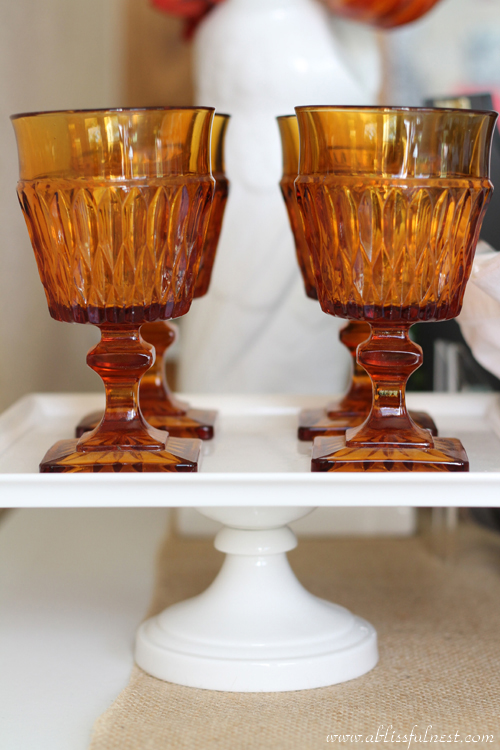 Burlap touches with ruffles, our faux bois owl vase filled with some seasonal flowers and some "To Go' boxes for guests completed our cozy little space.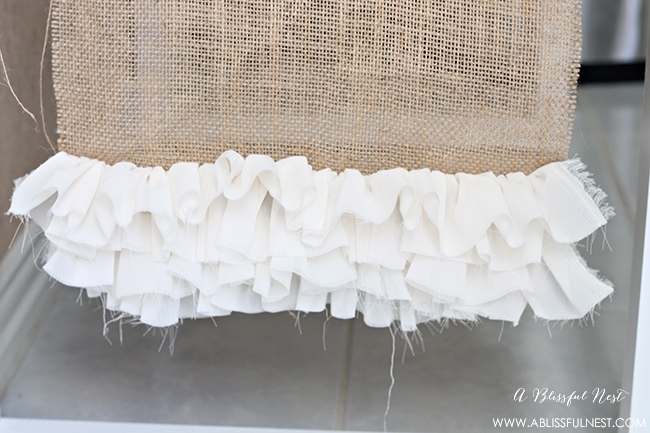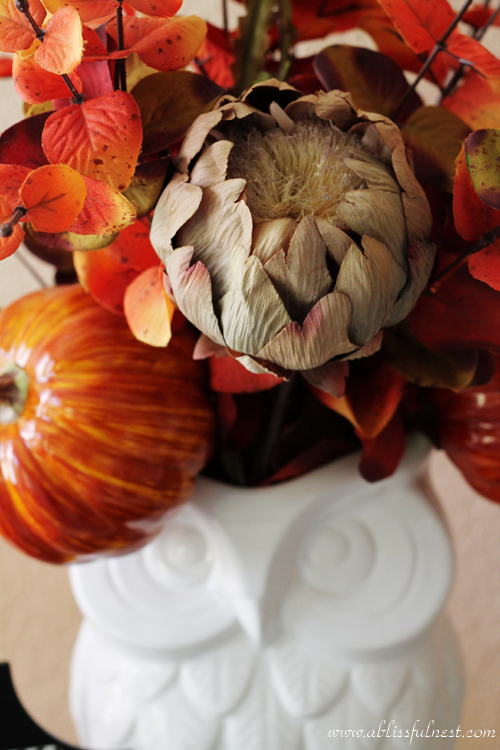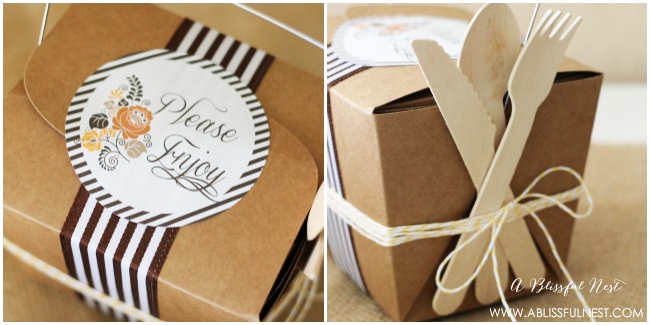 I think we are now about ready for our guests to come and enjoy yummy Thanksgiving dinner!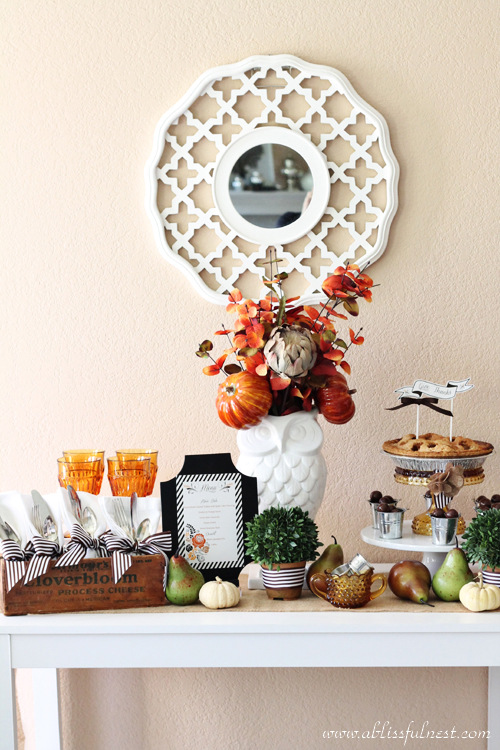 Check out our Thanksgiving Table and our Kids Table for more last minute inspiring Thanksgiving ideas!