Chair Makeover with Chalk Furniture Paint
 This is a sponsored post by Maison Blanche.
I have the biggest makeover for you today using chalk furniture paint from my favorite company Maison Blanche! I recently found this rattan chair at a local flea market for a steal. It has been sitting in my guest bedroom just waiting for me. I really could not decide what to do with it until I saw this amazing photo. Isn't it gorgeous? Then I knew. I needed a seafoam colored chair in my life too. So out he came from the guest room for his transformation! This was really so easy to do too so today I've got the DIY tutorial for you.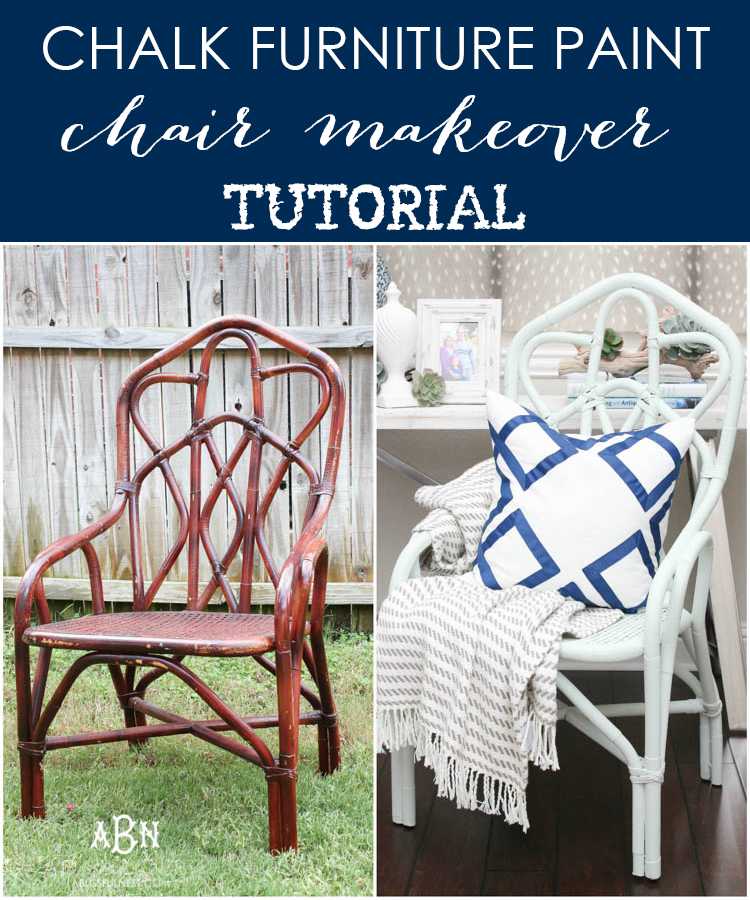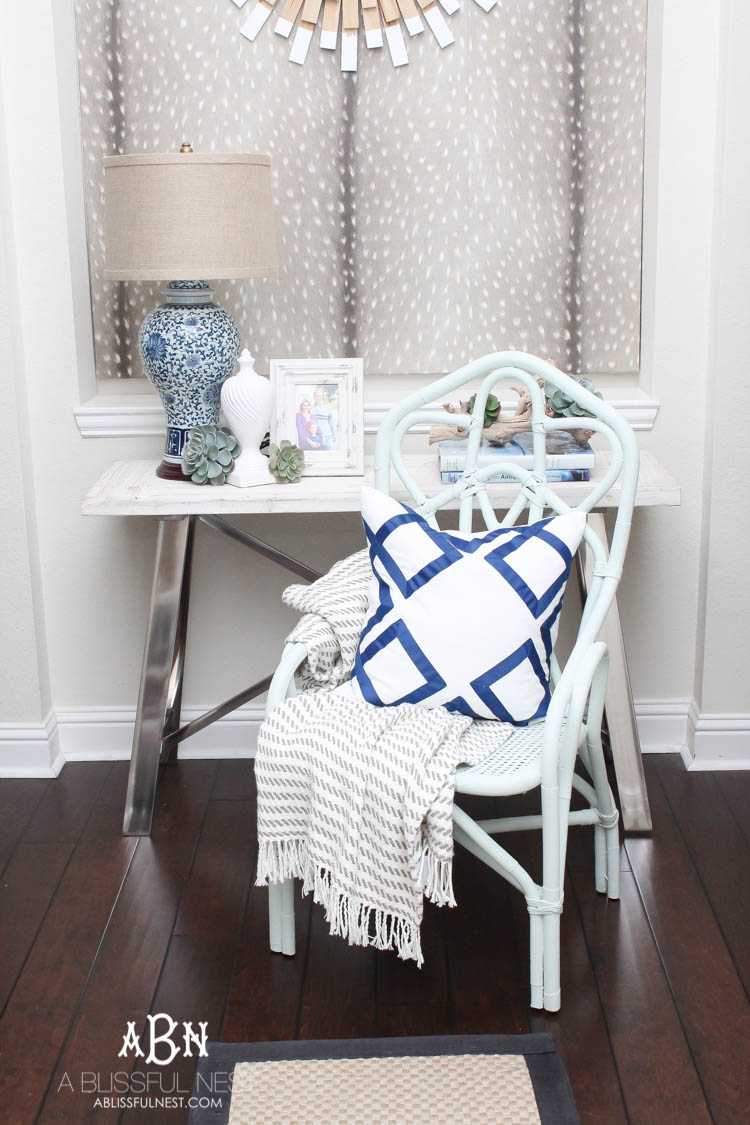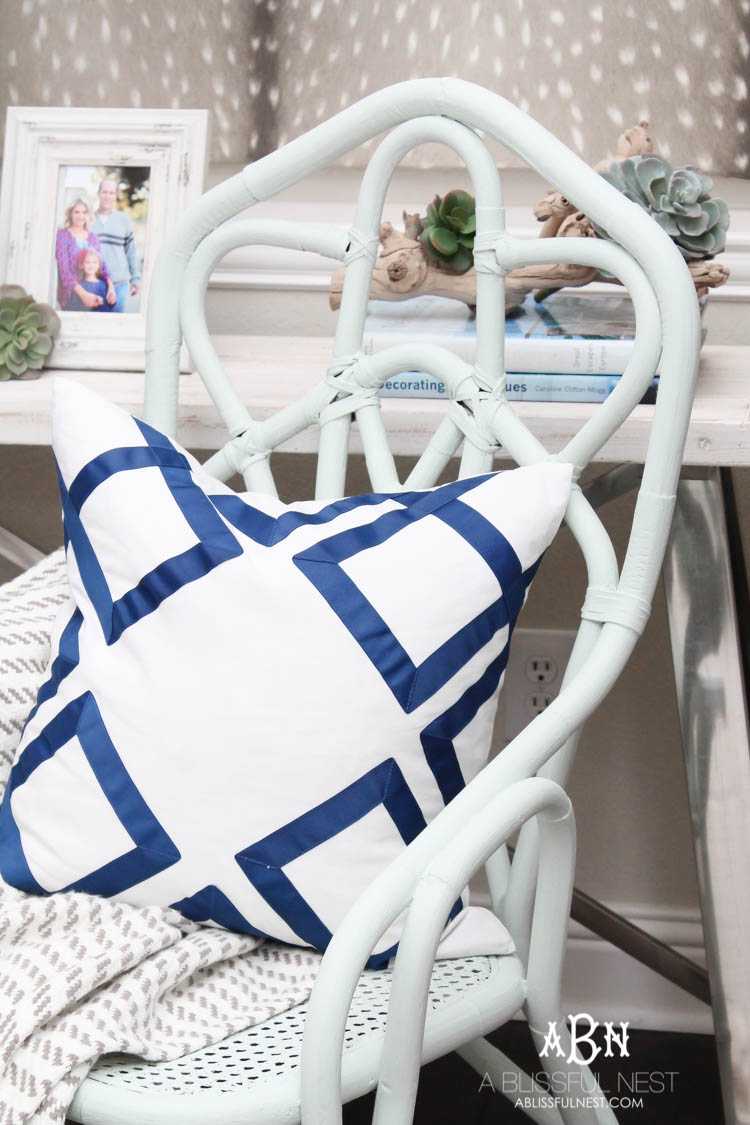 Chair Makeover with Chalk Furniture Paint:
Materials Needed:
Paint brush
Stir stick
Drop cloth
Old rag
Disposable container
Maison Blanche Vintage Furniture Paint (I used Maison White)
La Chaux French Lime Paint in color Savonnette.
Maison Blanche clear wax
Chair or piece of furniture to be made over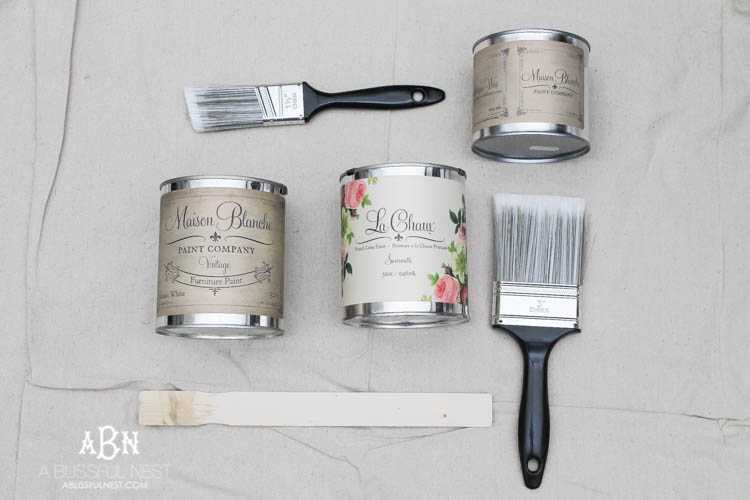 Directions:
Step 1: Using white chalk furniture paint and a paint brush, lightly brush on 1 coat of paint. It is okay to still see the base color of the chair as the white paint is being used as a primer in this project. Let first coat dry for at least 20 minutes or until it is not tacky to the touch. And my little assistant was the perfect helper for this project!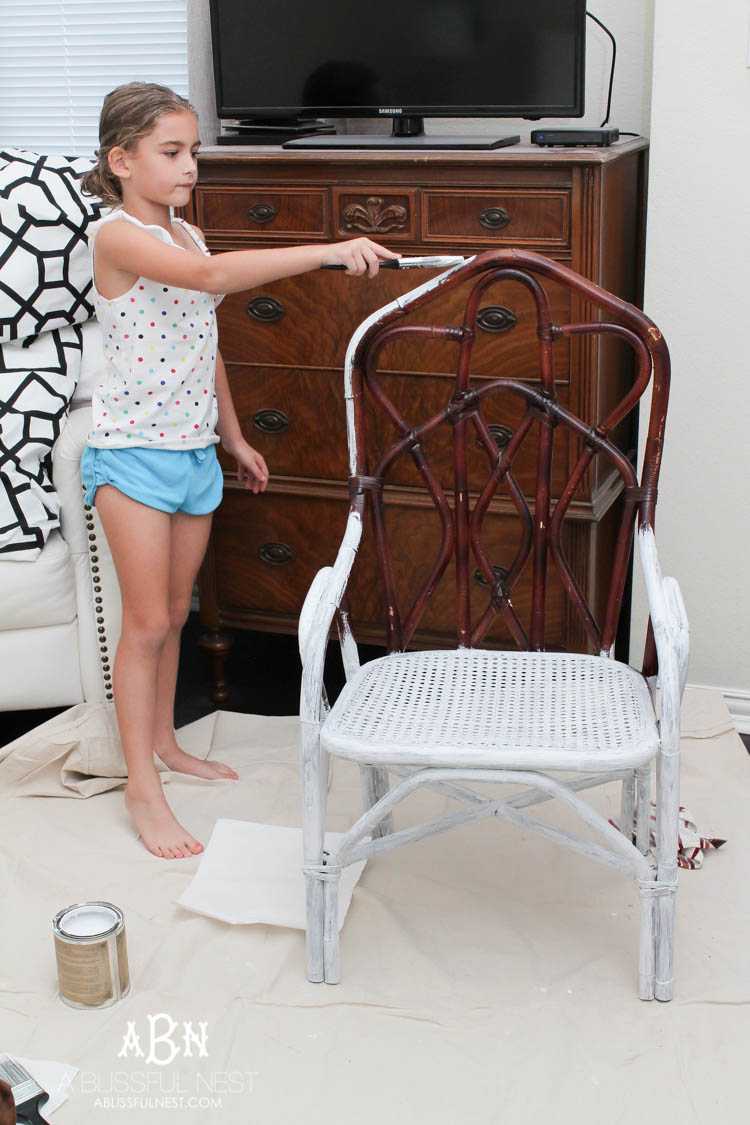 Step 2: Add another coat of the white chalk furniture paint and let dry. Again it is okay for small parts of the base of the chair to come through.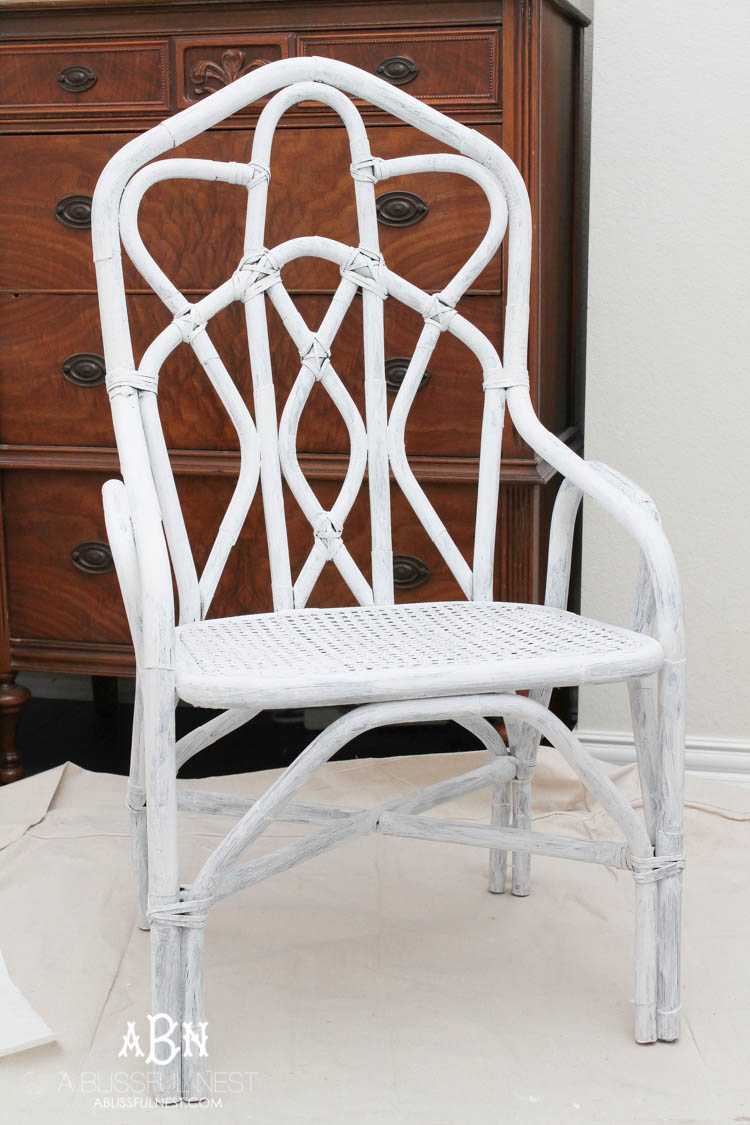 Step 3: Using the lime wax paint, pour approximately 1 cup of paint into a container. It can be a bit lumpy at first so really mix it before you pour some into your container. Add 1 tablespoon of water to thin it out. If you would like the paint even lighter and thinner, then add a little more water. Brush onto chair and let dry.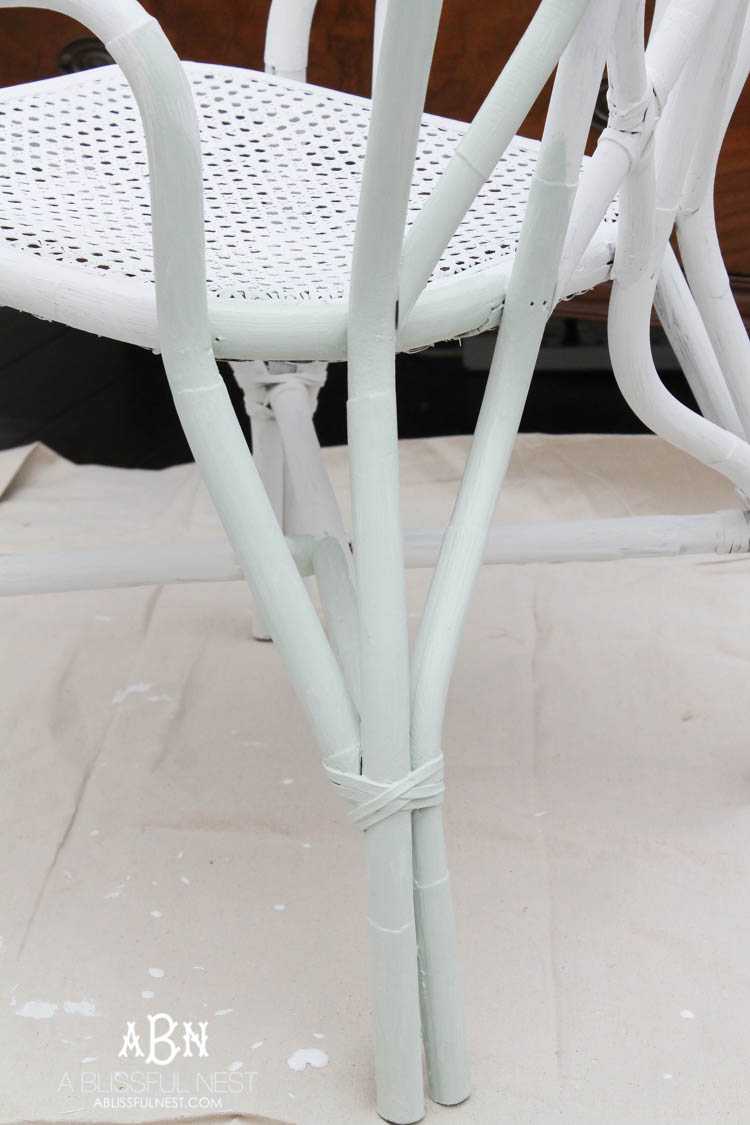 Step 4: I waited 24 hours for my chair to be completely dry. Once it is fully dried, use an old rag and rub in clear wax all over the chair.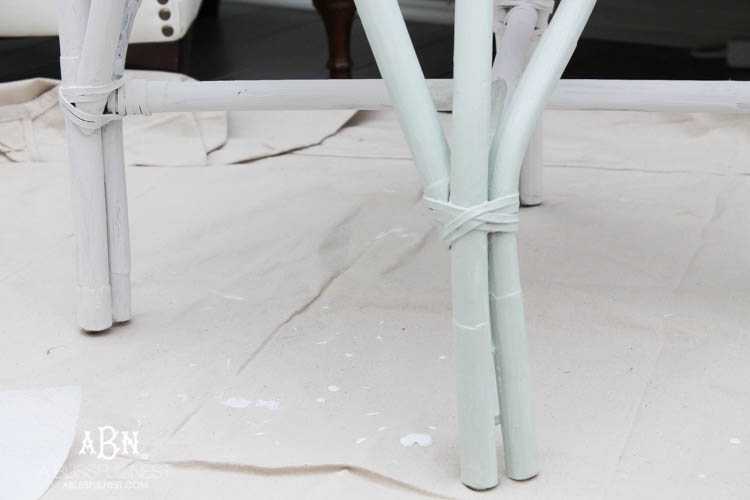 Step 5: You are done!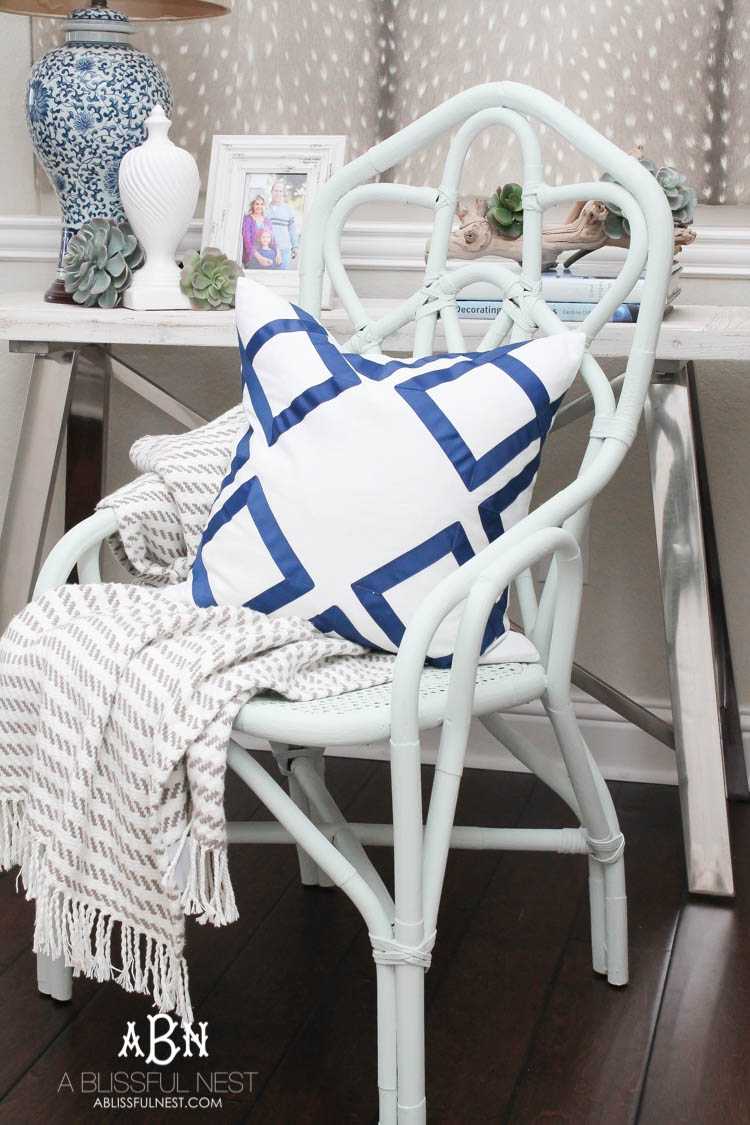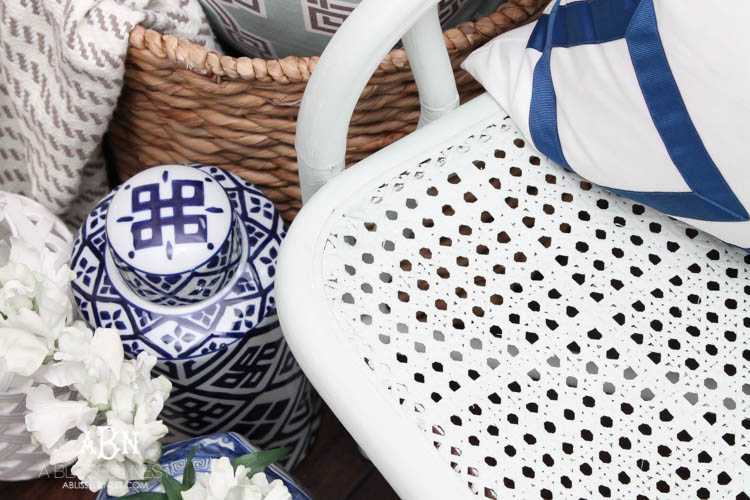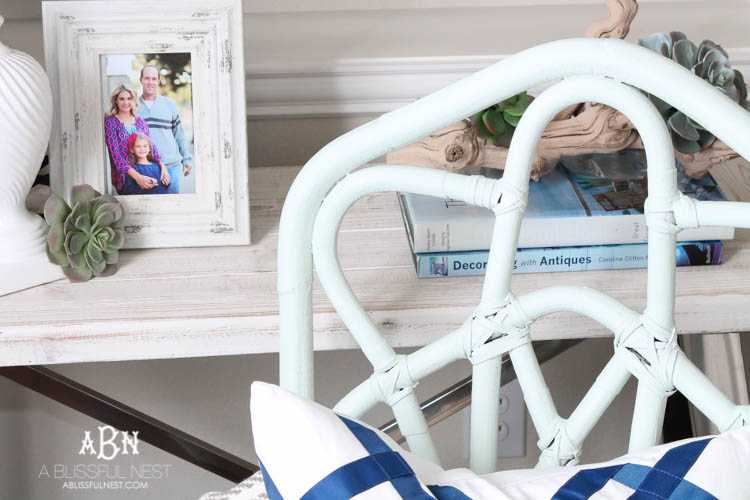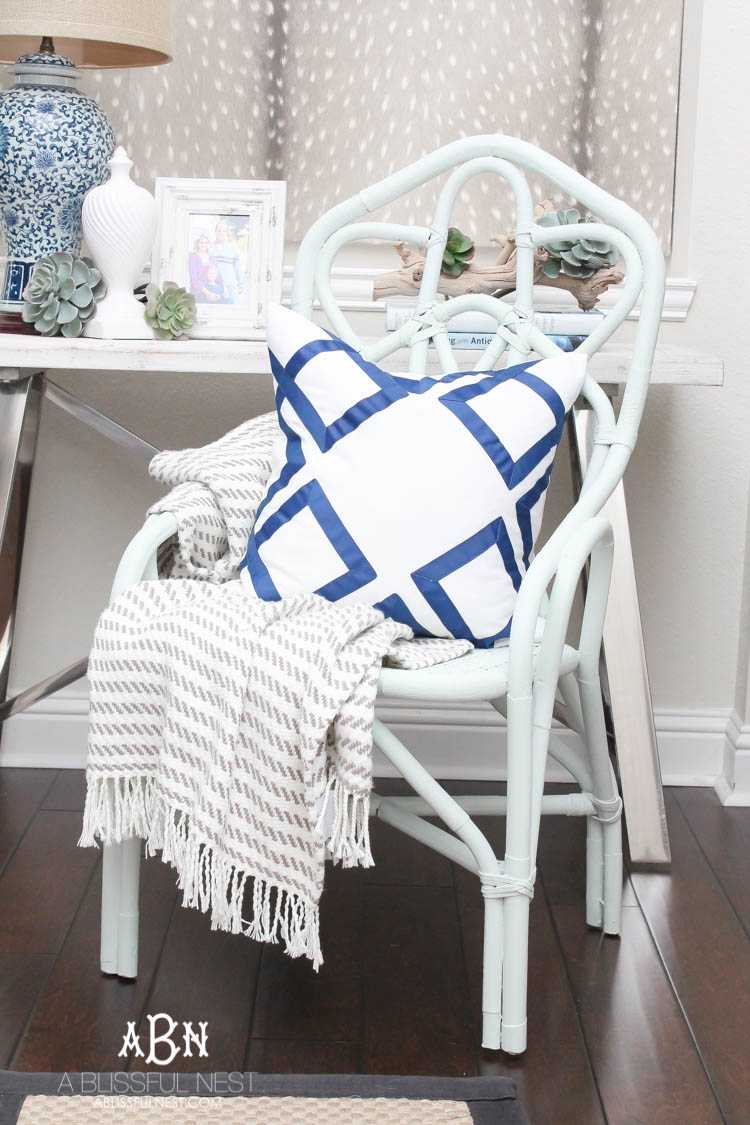 I love the subtle color of this paint color and it really modernizes this chair. I swear this is the easiest paint to do projects with and I love all the various colors they offer. Last month, I used the color Hurricane on our Henry Link dresser and it was an incredible transformation for our bedroom. I love not having to sand my pieces down. I would love to hear which shades are your favorite of theirs too! Check them out HERE and tell me in the comments below.
Check out the other amazing projects from this month's paint makeovers from Maison Blanche. They are amazing!

1. Refresh Restyle | 2. Hymns and Verses | 3. The Golden Sycamore | 4. The Wood Grain Cottage |
5. Liz Marie Blog | 6. A Blissful Nest
THIS IS A SPONSORED POST. A BLISSFUL NEST HAS RECEIVED PAYMENT, TRADE, AND/OR PRODUCTS FROM MAISON BLANCHE IN EXCHANGE FOR PROMOTING. HOWEVER, ALL OPINIONS STATED ARE OUR OWN.