20 Ways to Decorate For Halloween Tour
Can you even believe Halloween is right around the corner? It has still been hot here in Texas so I am still struggling with the transition into fall. But today I've joined 4 other amazing bloggers for a 20 Ways to Decorate for Halloween Tour with 4 tips from me. If you are joining me from KariAnn's blog, Thistlewood Farms then a big hello to you! I am so happy y'all are here. Just a little about me if you are new around here. My name is Rebekah. I am a transplant from California to Dallas, Texas. I have been a interior designer for over 15 years now and love sharing my design expertise with my readers. Be sure not to miss all the other bloggers in this home tour and their links right at the bottom of this post. So let's get right to it!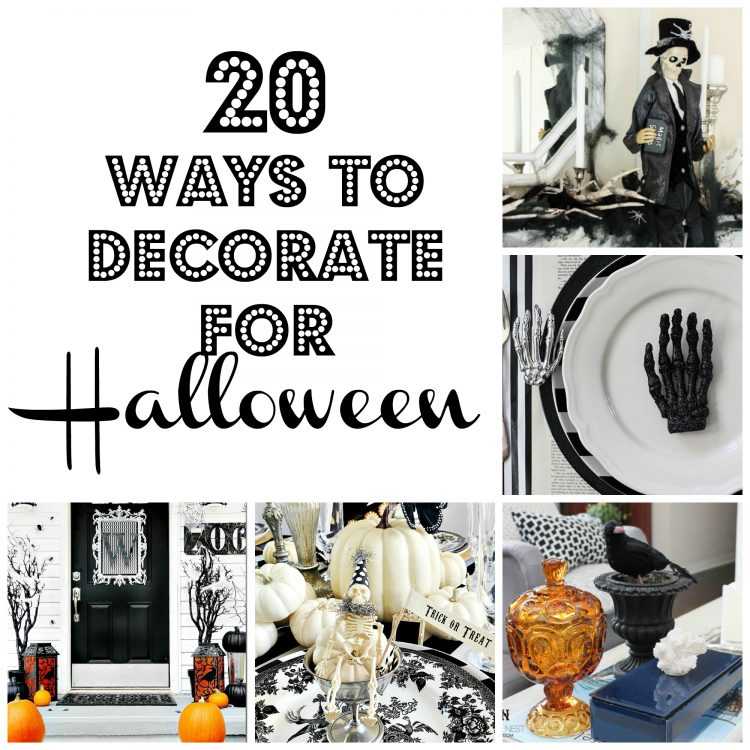 This site contains affiliate links. Please read our disclosure policy. As an Amazon Associate, I earn from qualifying purchases.
20 Ways to Decorate For Halloween:
Tip 1: Transition to Halloween decor using your fall decor.
I don't know if you are a big Halloween decorator but it can be so easy to take what you already have for fall and just add/take away a few items for a whole new look. I kept the main elements from our Fall Mantel and added in the chalkboard sign, pumpkins and black netting with spiders. Just a few simple updates and the mantle is transformed into a modern spooky display.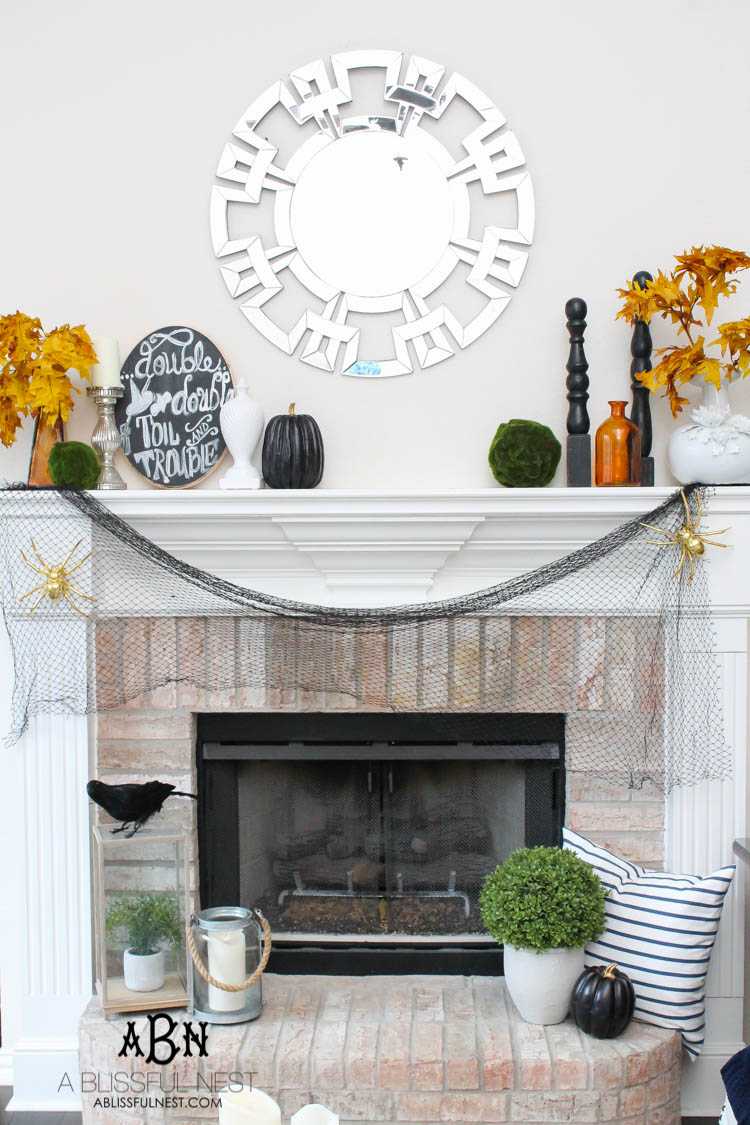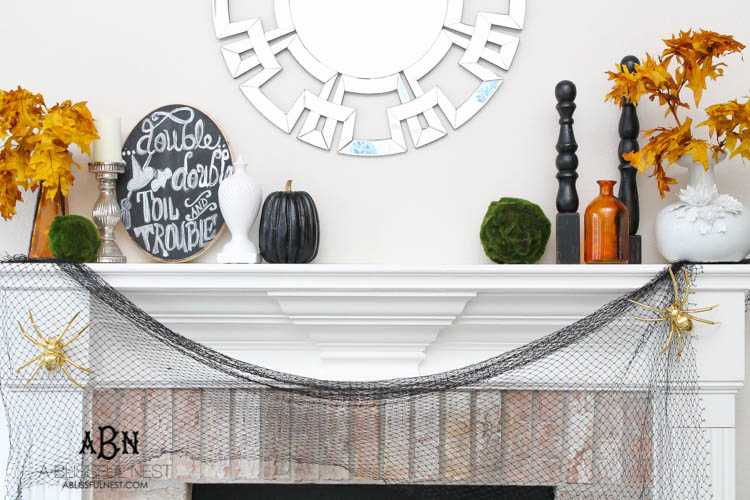 Tip 2: Add glam touches with black and gold.
Gold is here to stay friends! I love the effect it gives Halloween decor. It really updates it and adding touches of it creates a glam whimsical feel.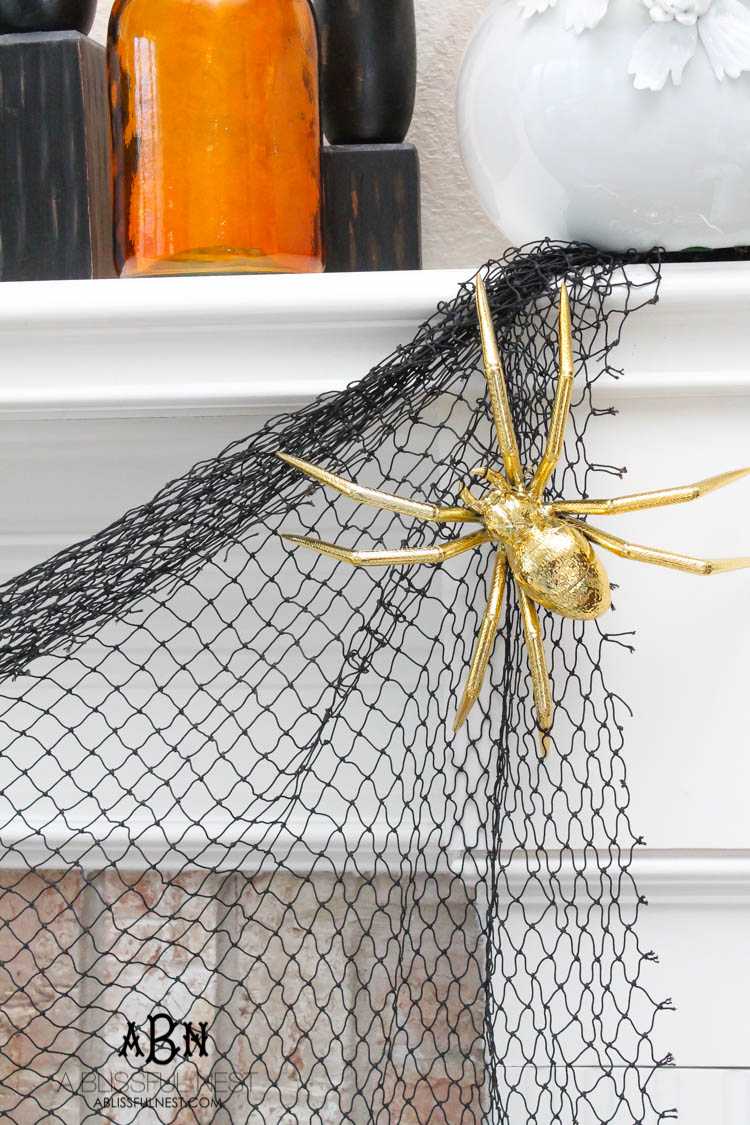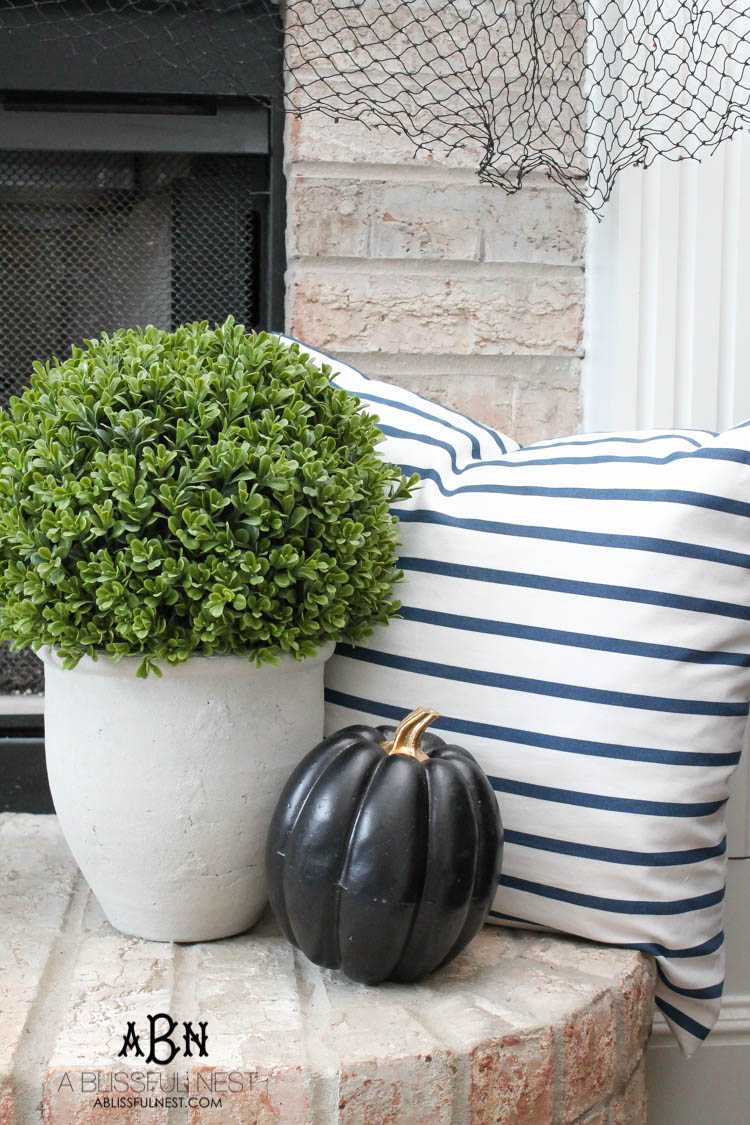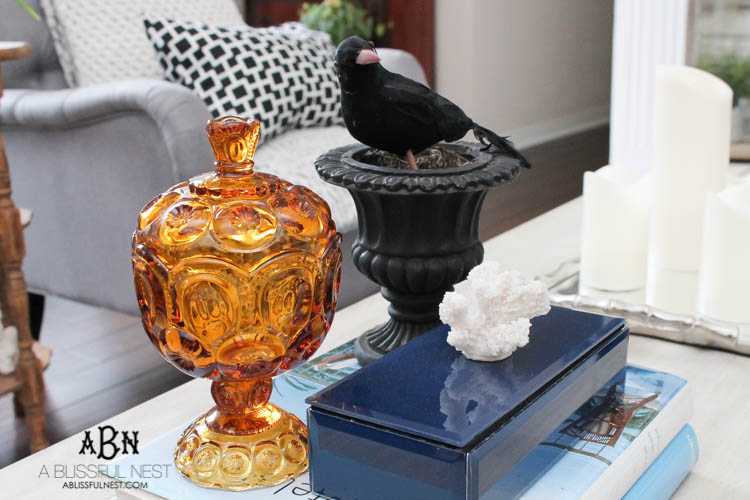 Tip 3: Add texture with natural elements.
I am a HUGE fan of using natural elements in my design work and holiday decorations are no exception. Add in moss balls, jute, leaves, dried flowers into your decor. You can place them in vases, bowls or like what I did on my mantle.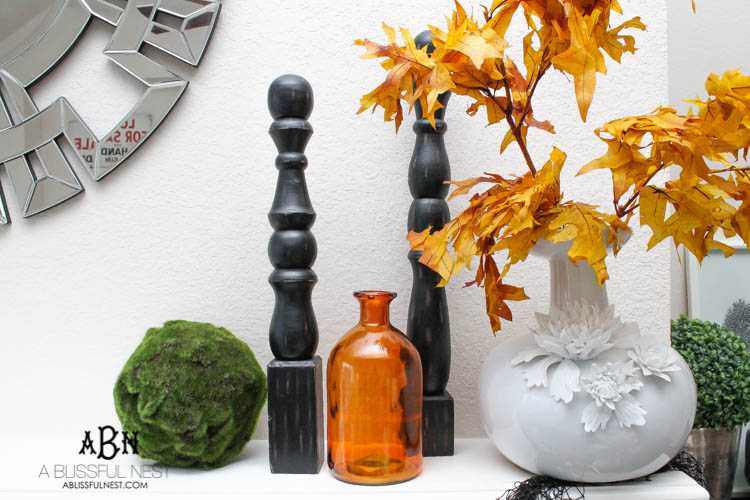 Tip 4: Add elements that are not Halloween Decor.
I know that sounds a little funny but I swear it really can pull your decor together. I used graphic pillows and a vintage candy dish in a golden color to my room. It really finishes off the space and pulls the black corbels from the mantle through the room. I actually had these pillows hoarded stored in my guest room closet and just happened to remember that I had them. I love using things I already have to save some money, don't you?!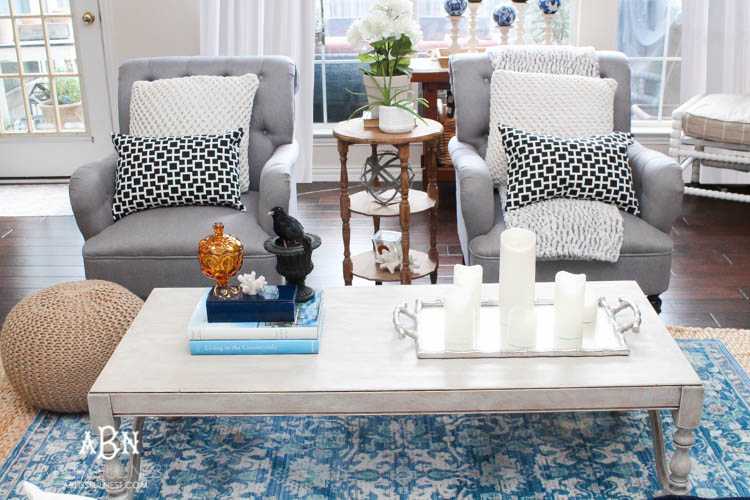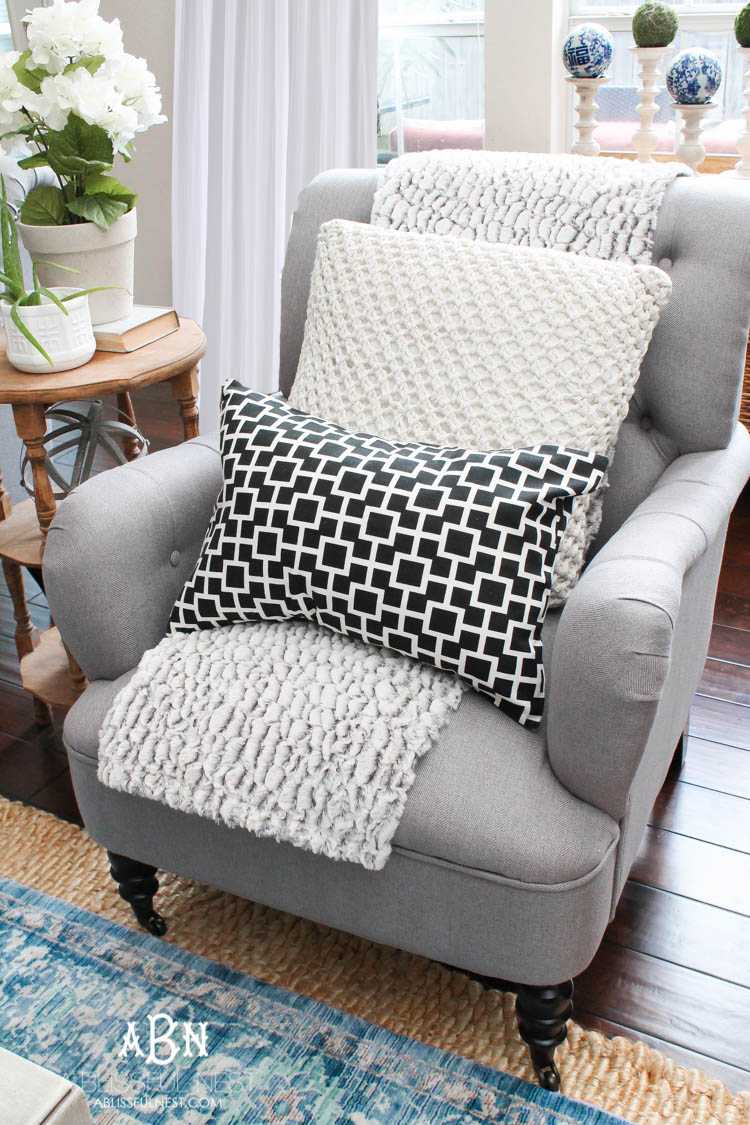 So I hope you got some useful tips on decorating for Halloween from me but now you can not miss my friend Jessica from Four Generations One Roof's 4 tips. Pop on over to her blog and continue on our 20 Ways to Decorate for Halloween Tour!
Also don't miss any of the amazing ladies today that are a part of the tour!
( just click the links below )