DIY Nightstand Makeover Using Chalk Spray Paint
Well it happened. Someone finally made a chalk spray paint . . .  and I am in love. Yes, it is SO easy to use, does not clump (at least in my experience so far) and coats great. I never thought it would work half as good as it did but my expectations were exceeded and I usually have high ones friends. There are so many colors to choose from too. I was surprised at the selection. But this little table is for my daughter's room that is all grey and white with pink and blue accents so we went grey.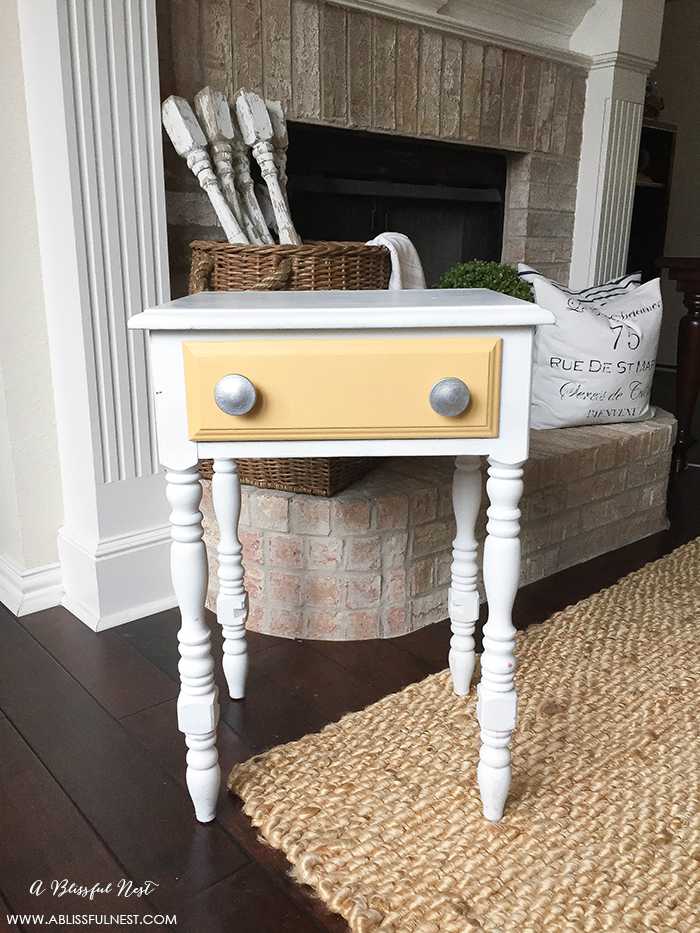 I picked this nightstand up for about $10 at the local Goodwill. I love the turned legs and it is the perfect size for the narrow space we had. The hardware was awful though but that is such a easy thing to replace. Take a look at what it looks like now.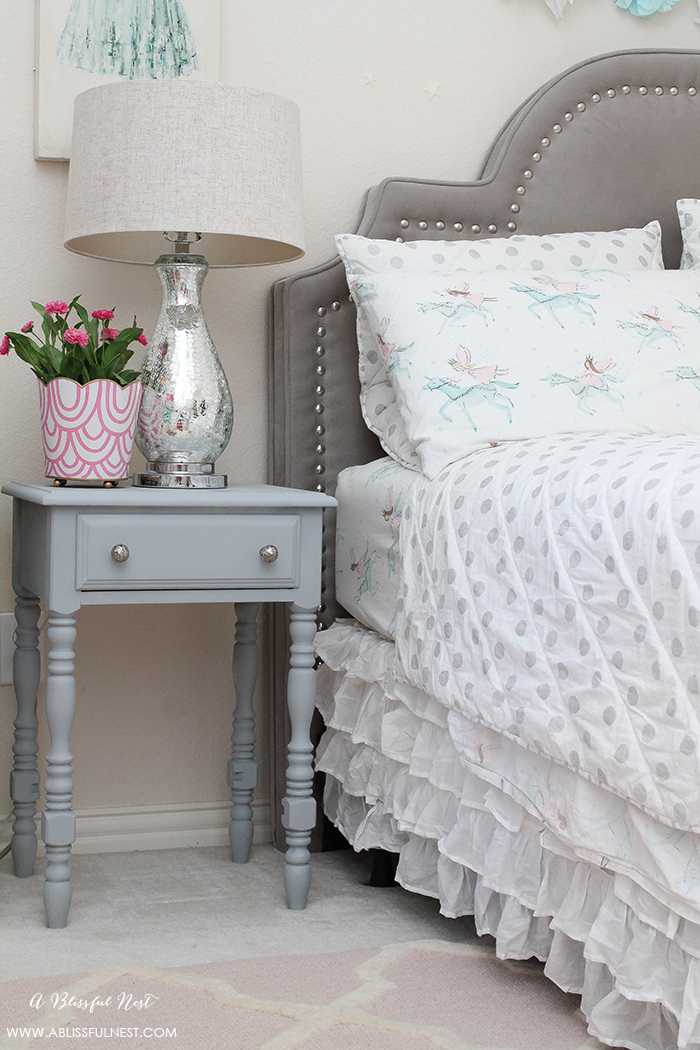 Super cute right? This literally took me 45 minutes to do. The paint dryers really fast (at least at this time of year in Texas). I only did 2 coats and replaced the hardware. And voila!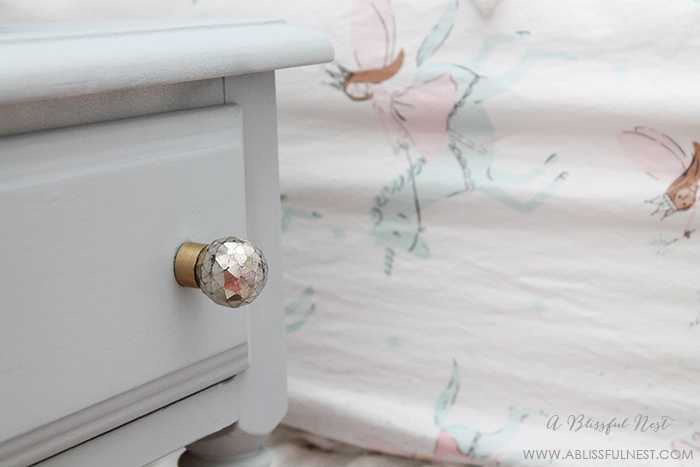 THIS POST CONTAINS SOME AFFILIATE LINKS
DIY Nightstand Makeover Using Chalk Spray Paint:
Materials needed:
dropcloth
sander (this one is my favorite)
120 grit sandpaper (this one fits the sander above)
primer (optional)
Krylon chalk spray paint (this is the color I used)
mercury knobs (these ones are similar)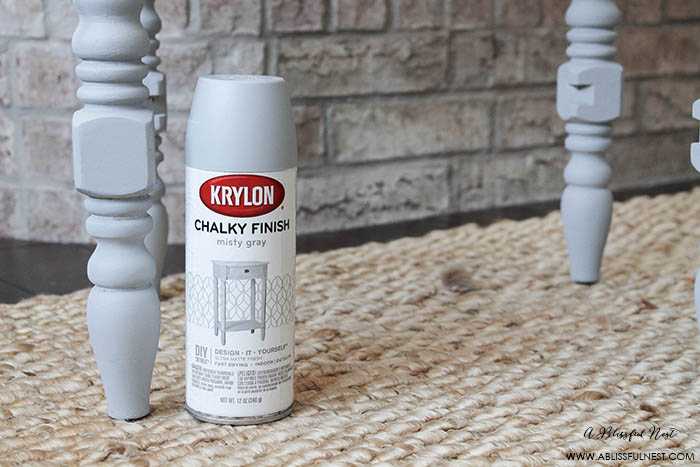 Directions:
Step 1: Remove the hardware. Then remove the drawer and sand down the whole piece including the drawer front. Wipe down the piece with a slightly damp cloth.
Step 2: (optional) I say this is optional because I did not feel I needed to do this since my table was mostly white already. If you choose, prime your piece and let dry.
Step 3: Apply 1st coat of spray paint lightly in a sweeping motion. This ensures no "build up" areas. If you do get these, take a piece of sandpaper after your first coat is dry and lightly sand it down in those areas. Let the 1st coat dry for at least 20-30 minutes.
Step 4: Apply a second and (if needed) a 3rd coat, letting it dry in between coats.
Step 5: (option) Apply a light coat of wax. I did not do this step because I loved the look of it with just the paint. But this can help with durability.
Step 6: Replace hardware.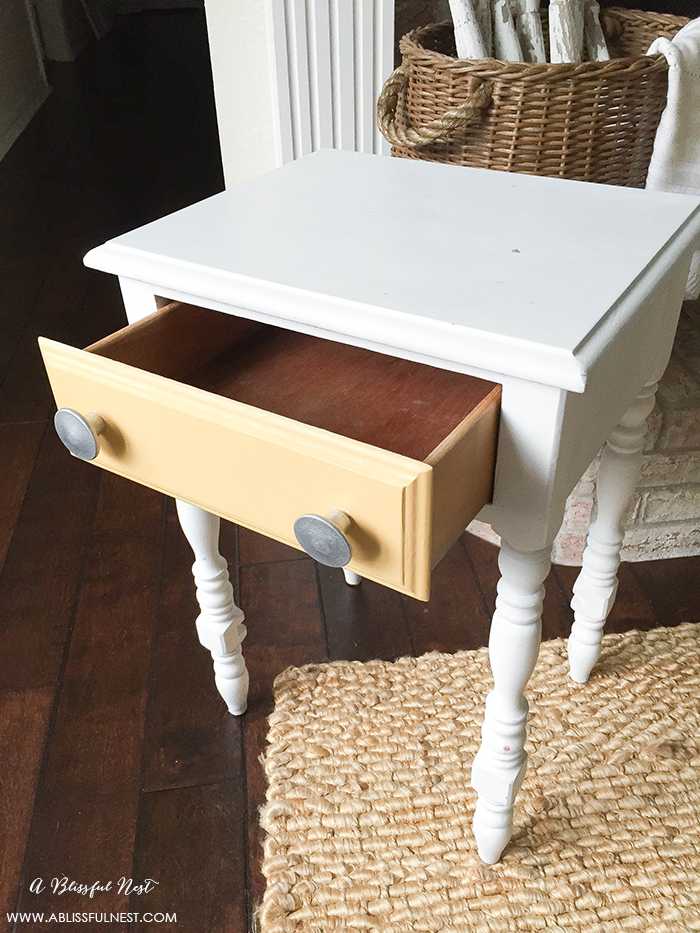 And there you go! You are done! It really is the perfect piece for her room.
You can see the original post I wrote for Angie's List right HERE!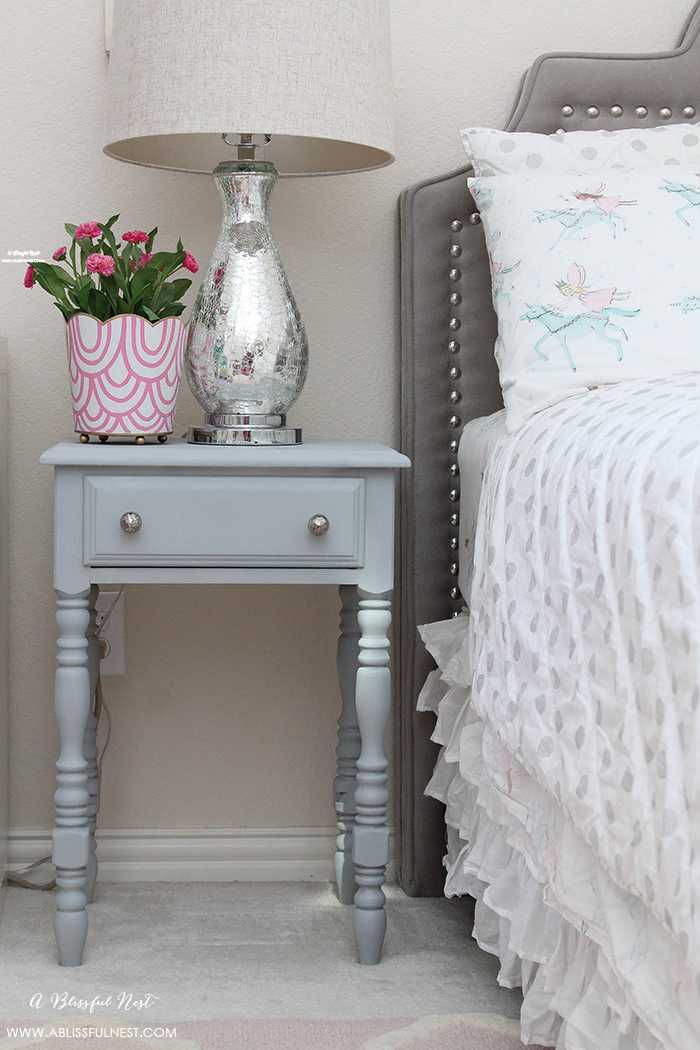 Need to bookmark this post for later?
Pin Our Image: