DIY Pumpkin Centerpiece Idea
Fall is here! It's Michele from Sweet Threads Design Co. and today I am going to show you how to spruce up your table with an easy DIY pumpkin centerpiece. This project is not only mess free but makes a beautiful statement to any table setting. You will certainly wow your guests with this one!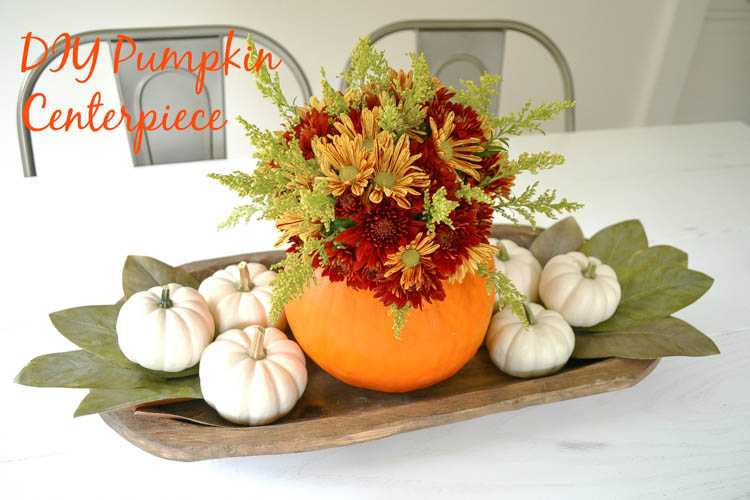 To get started, pick out a pumpkin. It doesn't have to be perfect but a nice round shape so it can sit nicely on the table. Make sure it also has a decent size stem which will help a bit later on. Pick out your favorite flowers and a filler. I mixed it up with some fall colored mums and pretty greenery. Lastly, you need one round wet floral foam which can be found at your local craft store.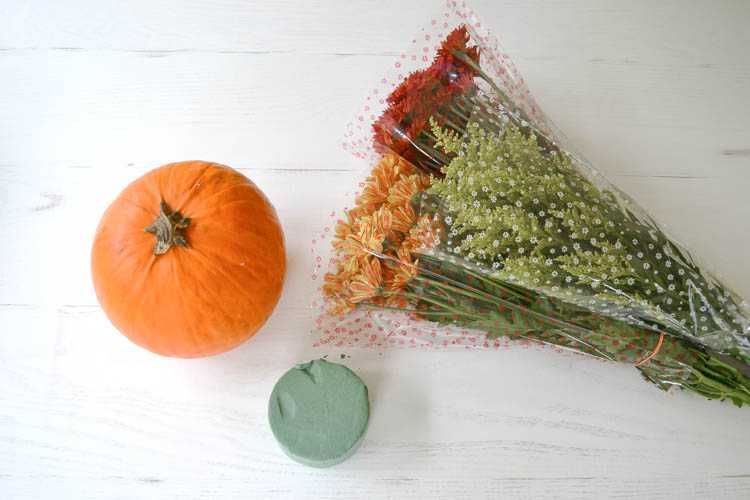 Fill your sink up with water and throw in your floral foam. Let it soak for a minute or two and then carefully place right on top of the stem of your pumpkin. This is where your stem comes in hand! If it isn't staying well, you can secure it down with some green floral tape.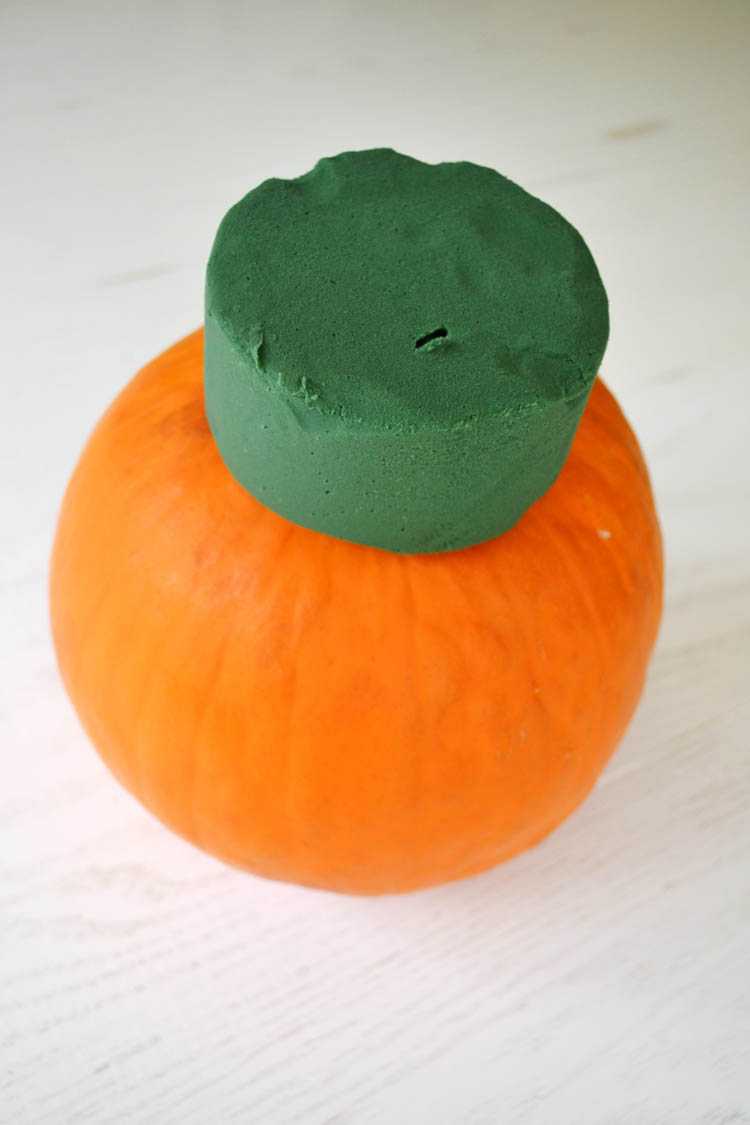 Next, cut up your flowers and greenery. Because we are using a floral foam, the stems will be short. Be sure and cut at a good angle to allow the water to soak into the stems. This will help your flowers last a bit longer as well.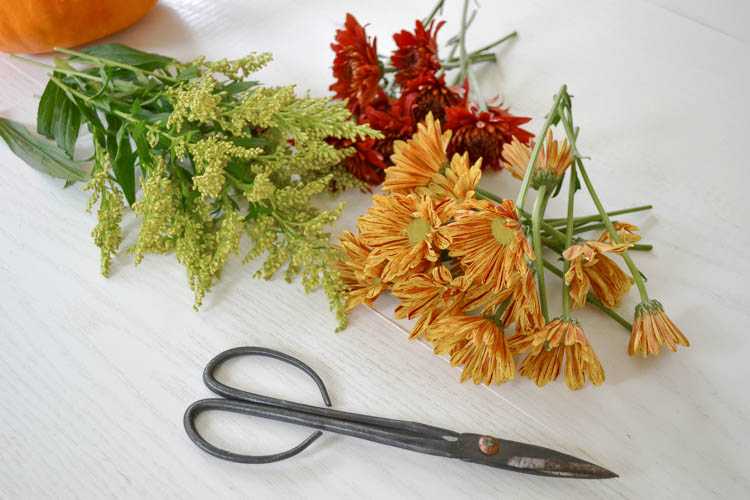 Now it's time to arrange your flowers in the foam. There is no perfect way to do this so have at it and have fun. Mix up your flower colors, add some greenery here and there, be sure to fill up any holes.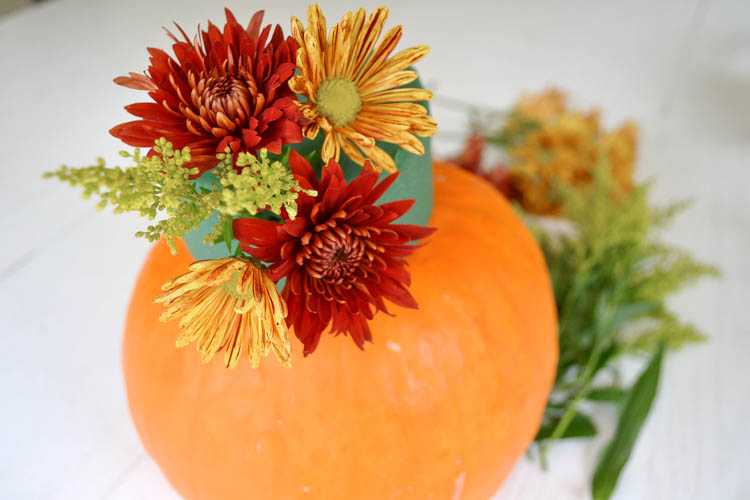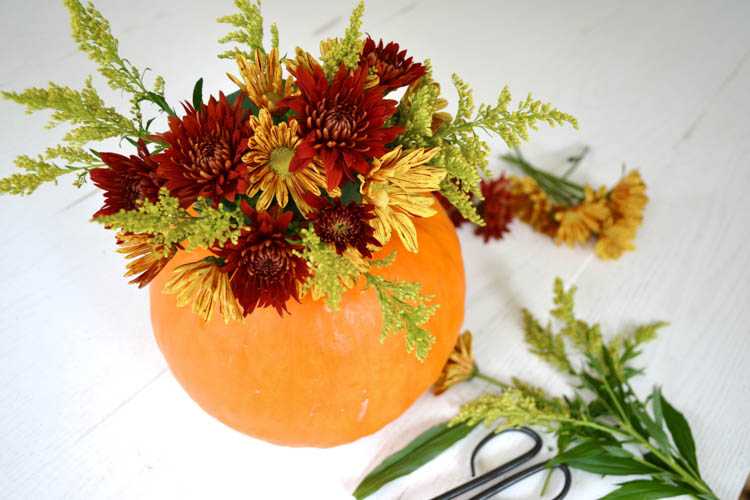 Lastly, display your beautiful centerpiece. This should last several days in your wet floral foam. Once the flowers die, you can still use the pumpkin to display or create another floral centerpiece using fresh flowers and a new foam.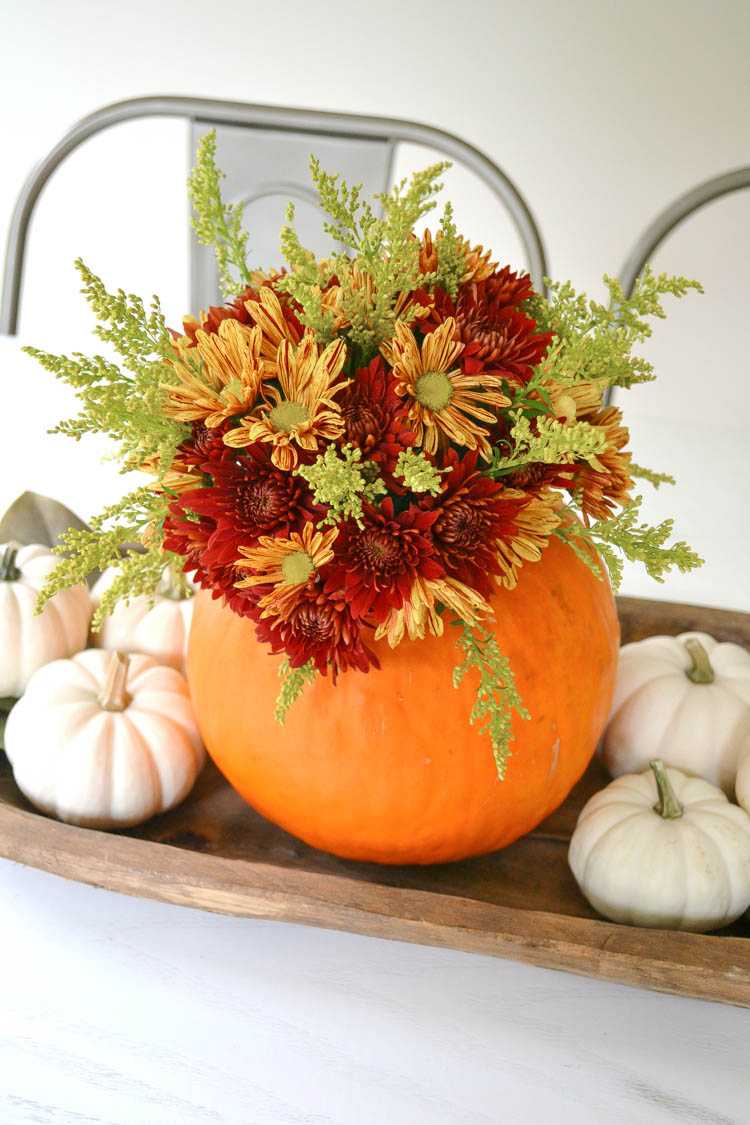 Happy Fall everyone and I hope you enjoy this DIY pumpkin centerpiece idea!