Chalkboard Colorful Fall Mantel by Lillian Hope Designs
This post may contain affiliate links. Please read our disclosure policy.
Kara Woolery here form Lillian Hope Designs! Are you ready for some inspiring Fall Mantel Décor Ideas? I love decorating for Halloween, but the day after I like to take all of the Halloween decorations down, and go ALL Things Fall until Thanksgiving!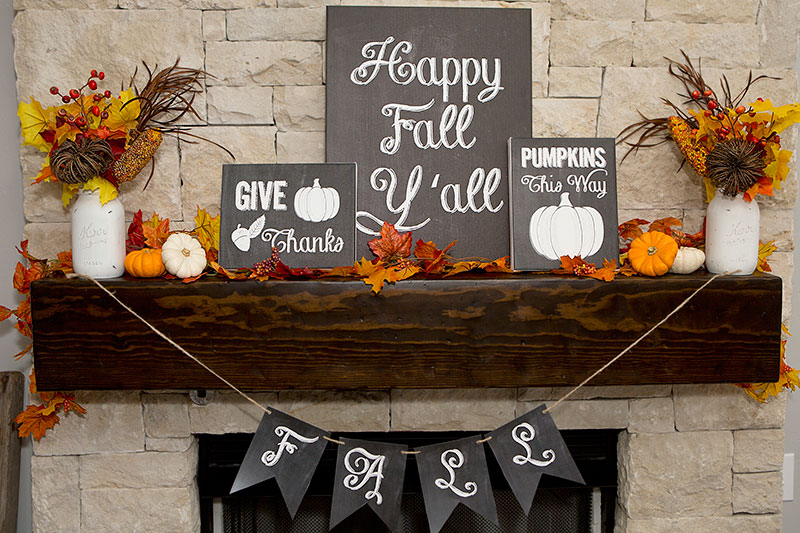 NO MANTEL? NO PROBLEM!! You can recreate this style using a shelf or bookshelves. You can also use a bench for the hearth styles. Or you can simply take a few of these ideas and set them up around the house.
I created a set of FREE Printables to go along with this mantel design. You can download the Printables on my website and see all of the great DIY's! Links in credits for the FREE Download Links.
I am in love with the Chalkboard Prints from the Chalkboard Fall Style! I used SEVERAL items from the Dollar Tree, Hobby Lobby, and Michaels. I always love to try and save money where I can when decorating for the Holidays! I think it is important to re-use items from around your house, and find ways to add some Holiday style to your existing items. I crafted several fun DIY's as well. I used Hobby Lobby and Michaels to purchase the majority of the craft products and already finished décor products! I also used several items from Tiny Prints with designs I created.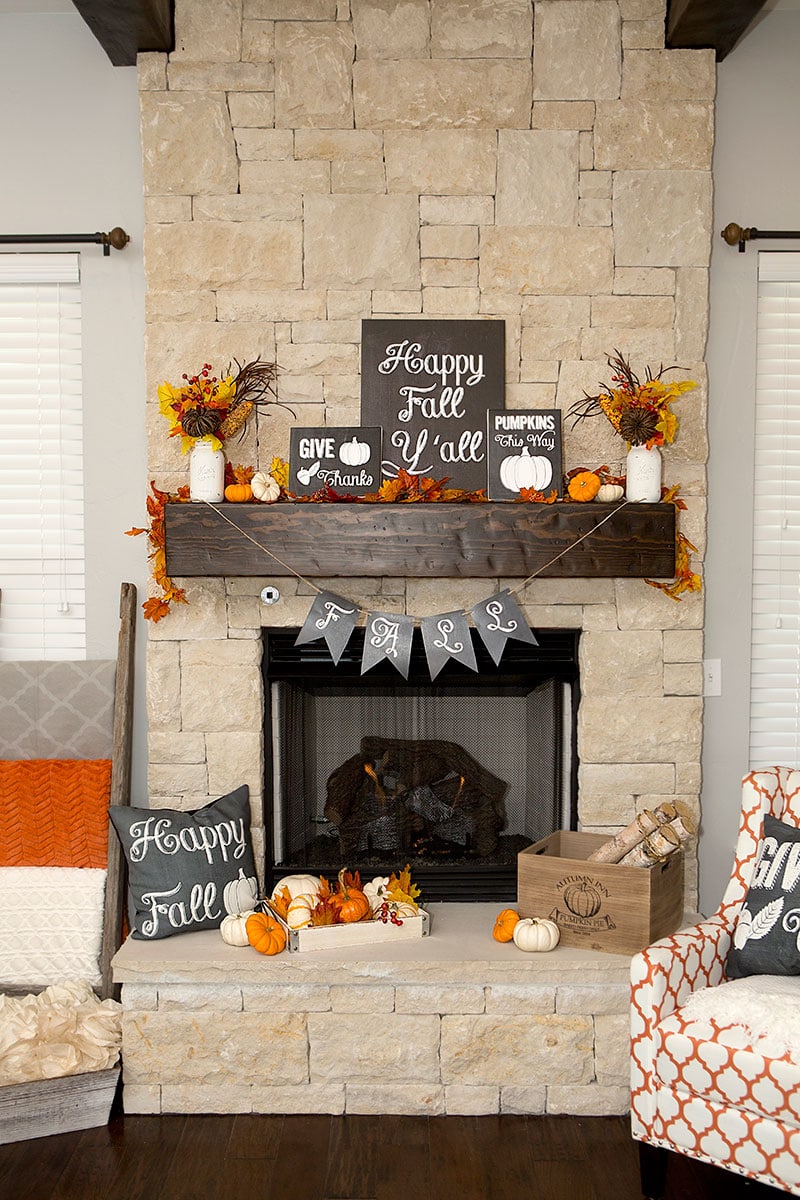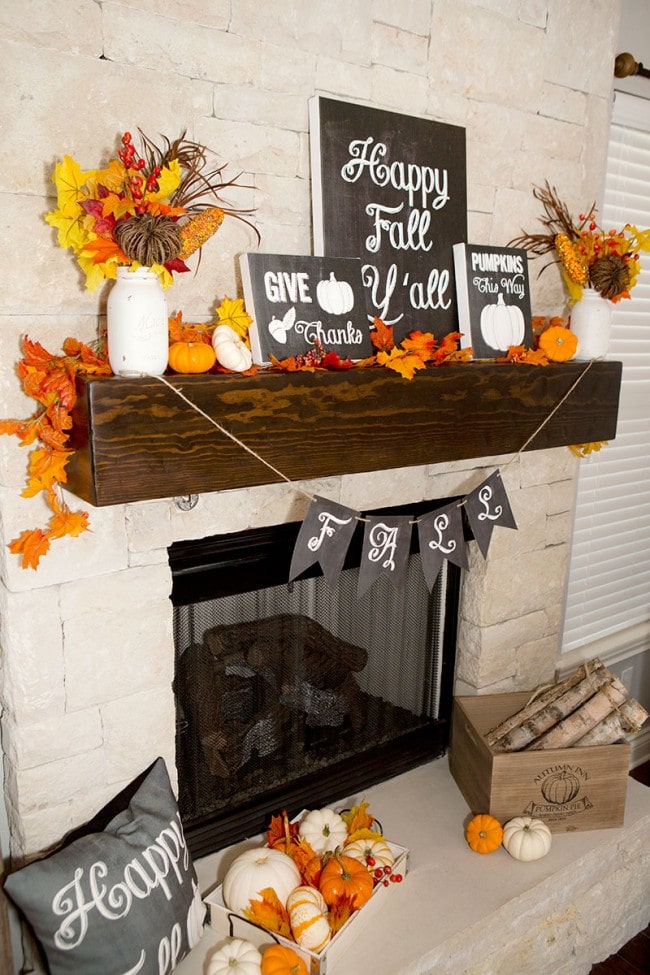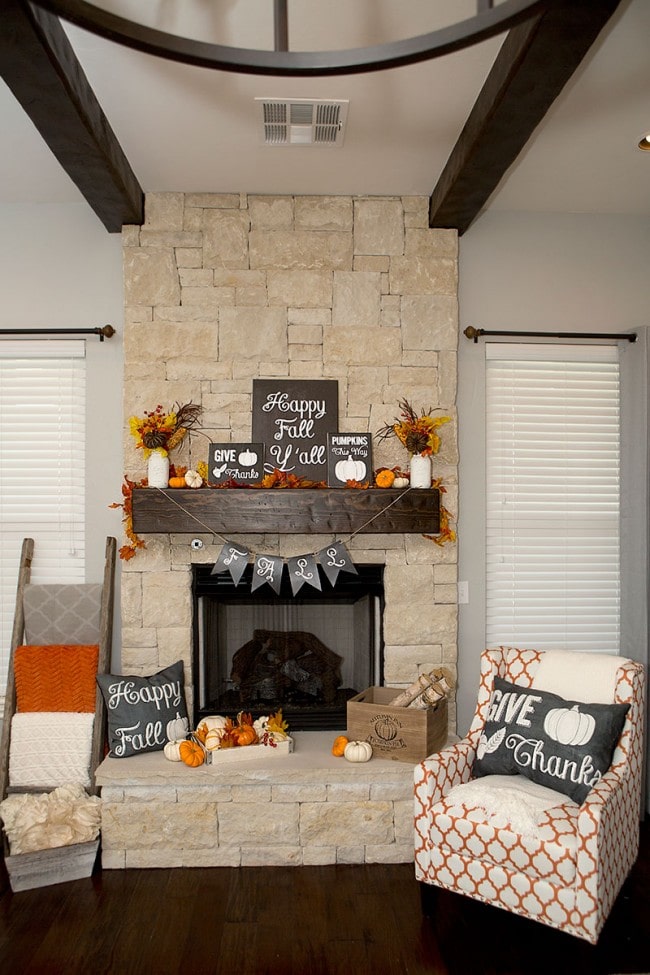 CREDITS
Acrylic Blocks, Pillows, Ornaments, Canvas Prints –
Tiny Prints
FREE PRINTABLE LINKS