Delicious Smelling Fall Candles
Sharing all my favorite fall candles and where to get them. These make great gifts for the season and are a great way to make your home feel warm and cozy for the fall season.
Whether you're a fan of fall or not, you have to appreciate delicious smelling fall candles. Right?! They are the best! They fill your home with the smells of the season and can even make you crave some pumpkin pie! There are so many different scents so I thought it would be fun to round up the best fall candles out there. Just scroll down to see all of our favorites and the ones we're itching to try out!
This post contains some affiliate links for your convenience. Click here to read my full disclosure policy.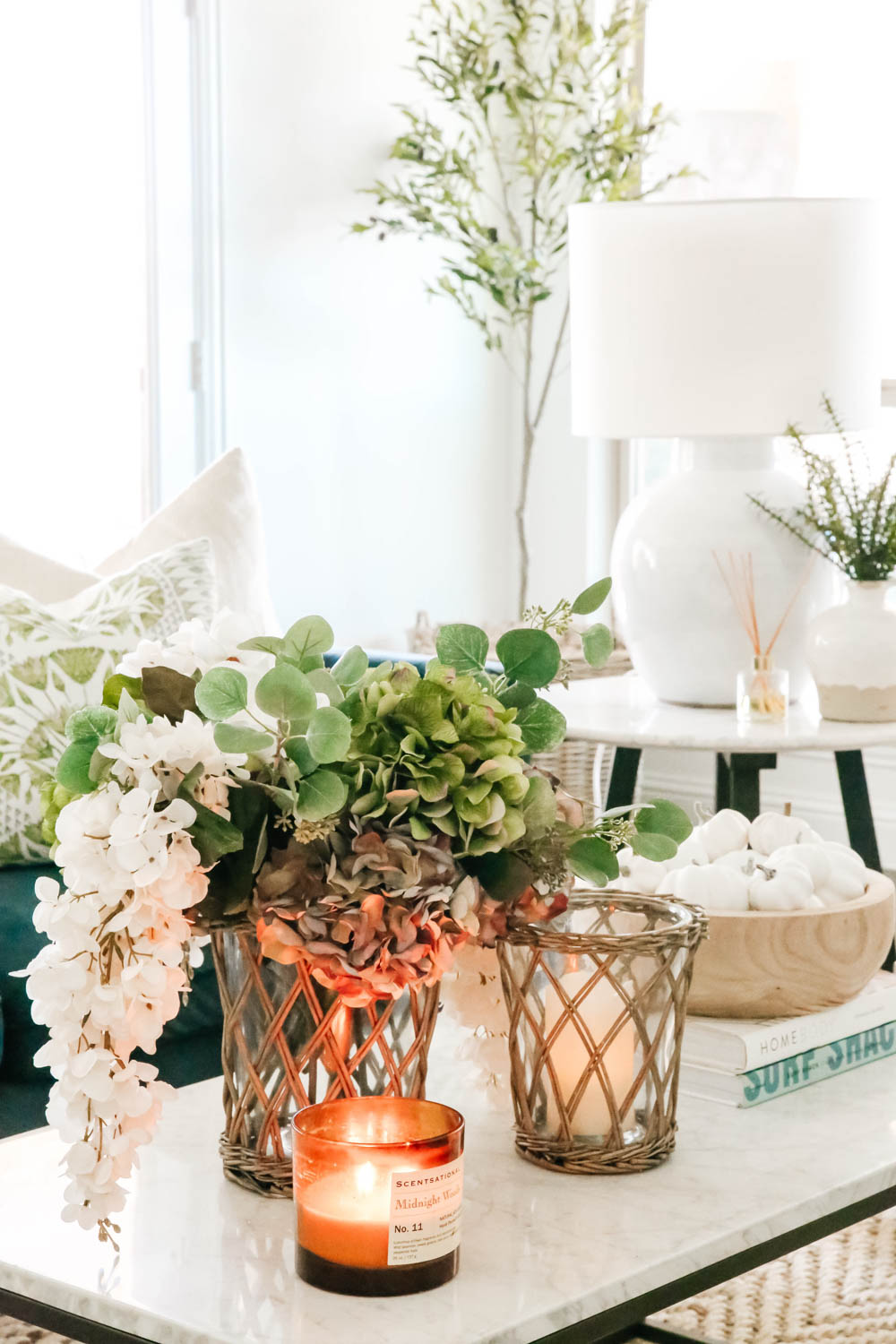 Where to use fall season candles in your home
But first I wanted to talk about where I place candles in my home so you have ideas where to decorate with them in yours.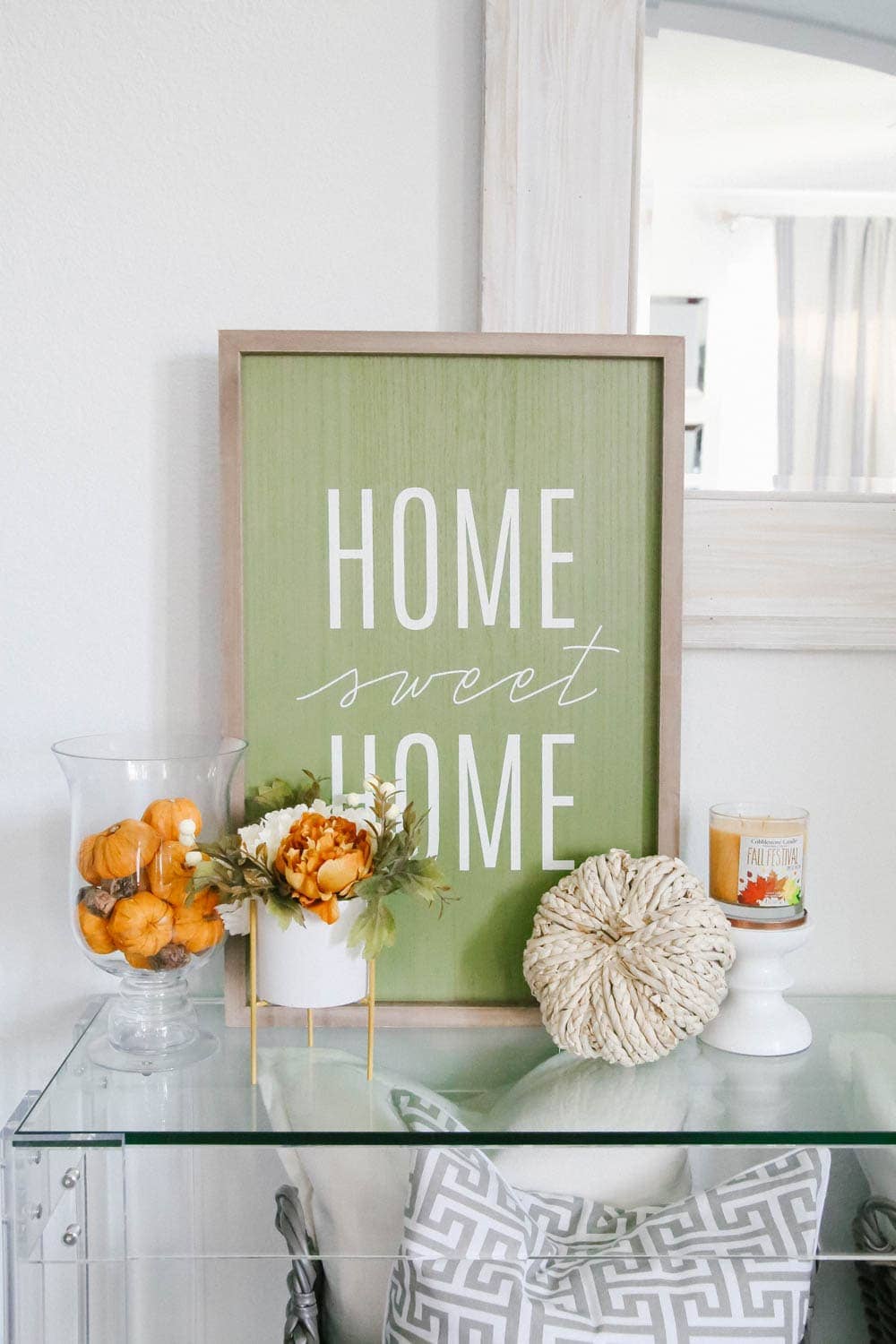 I love to use candles in my entryway to greet guests. Having some delicious wafting through the air as you open the door is such a special treat for people coming into your home. I have been told before that you can smell some of the candles I burn through the front door.
I also love to use candles in our kitchen when I am cooking. I try to pair scents that coordinate with what I am making. I tend to go for sweet smells in here that make you hungry for dessert after dinner!
I generally always have a candle going in my powder bath when people come over. I look for scents that have a more woodsy smell for in there. It gives it a fresh vibe.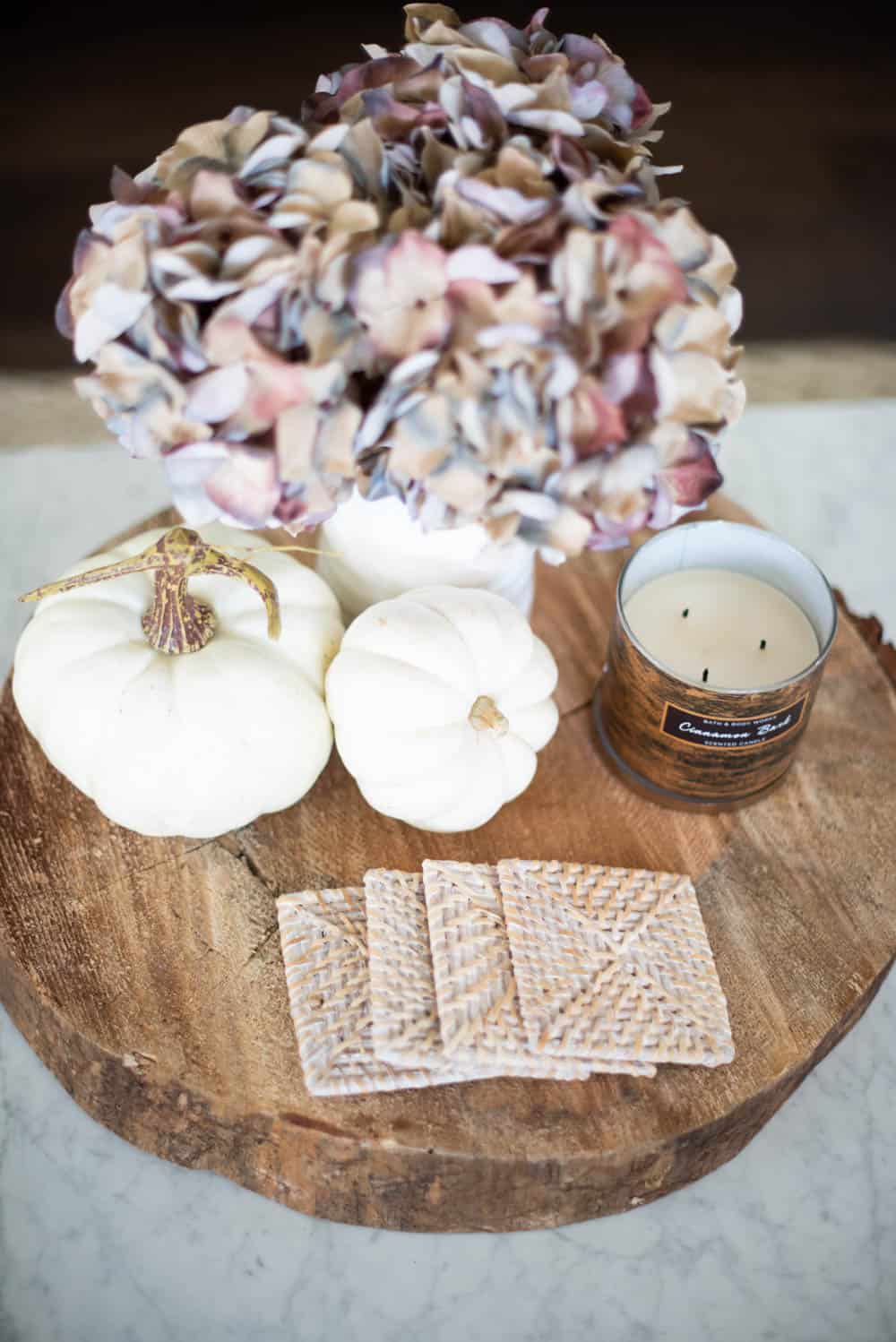 Lastly and maybe the most important, I place candles in my living room. I love the glow at night. There is just something about watching TV by the light of candles.
So now that you have a plan for where to put your new fall candles, check out all my favorites ones for the season.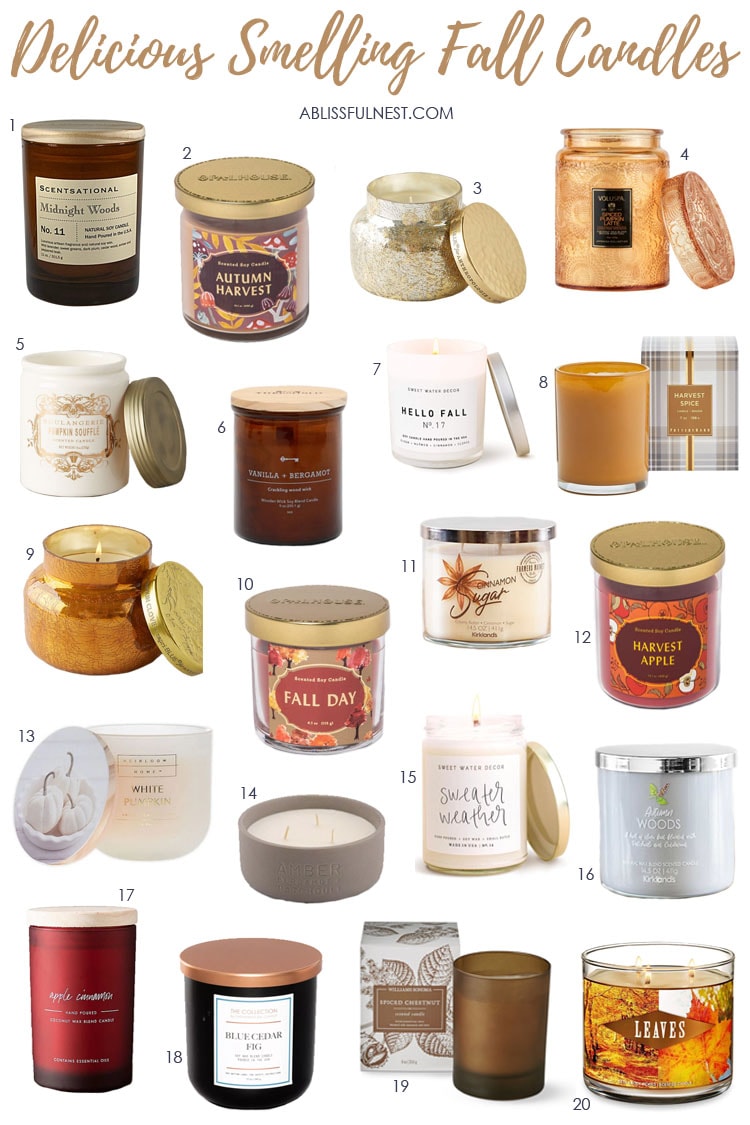 All sources for these delicious smelling fall candles can be found below
Delicious Smelling Seasonal Candles:
Not only are candles a great piece of decor to add to your home, but there's nothing better than a yummy fall scent filling your home! These are the best of the best and with how many different scents there are out there, there's something here for everyone. These fall candles also make great gifts with the holiday season upon us – a housewarming gift, party favor, you name it. This is a collection of some of the best, most delicious smelling fall candles to buy!
Just click any of the photos to go right to the products

Hope you love all these fall candles and you will have to let me know which ones you decide to get!
Follow along to get more of my tips on home decor, DIY, and lifestyle on the following: