At this time of year we look for the simple things and there is nothing more simple than making a layered pudding dessert. Besides cooking the berries, it is literally layering your ingredients. It looks amazing and it is what I call a "wow" dessert.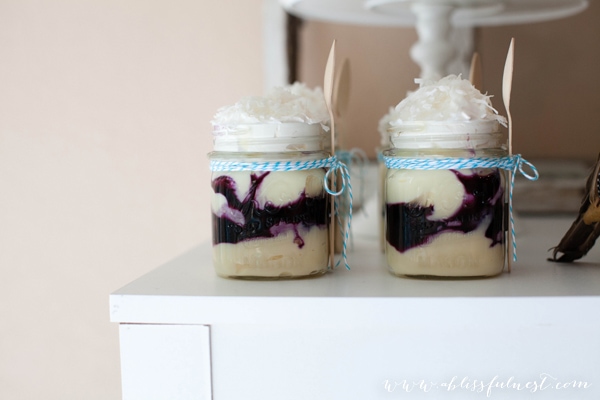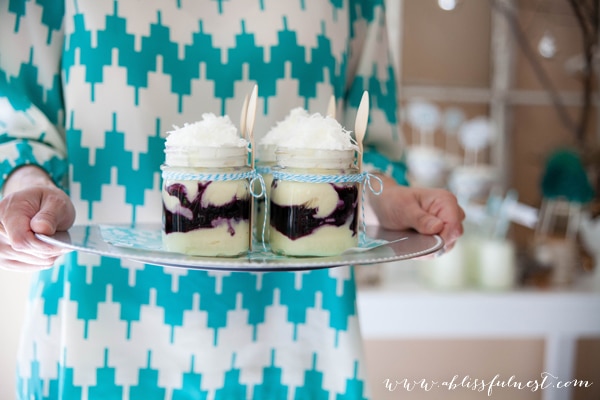 Here is what you need:
–          vanilla pudding
–          4 cups of  berries – we used blue berries
–          ¼ cup of sugar
–          2 tsp of cornstarch
–          cool whip/whipped cream
–          shredded coconut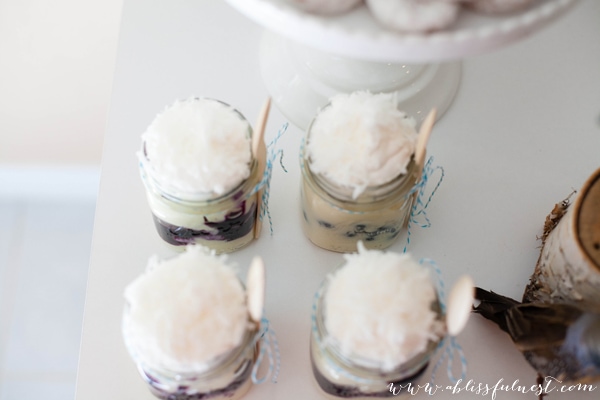 Directions:
Step 1: Combine berries, sugar and cornstarch in a medium sauce pan over medium high heat. Bring to a simmer and cook until the berries begin to break down. Remove from heat and set aside until cool.
Step 2: To assemble, layer the pudding and berries in your containers starting with the pudding on the bottom and alternating back and for with the berries.
Step 3: Add a spoonful of whipped cream or cool whip to the top and sprinkle generously over the top shredded coconut. Serve immediately.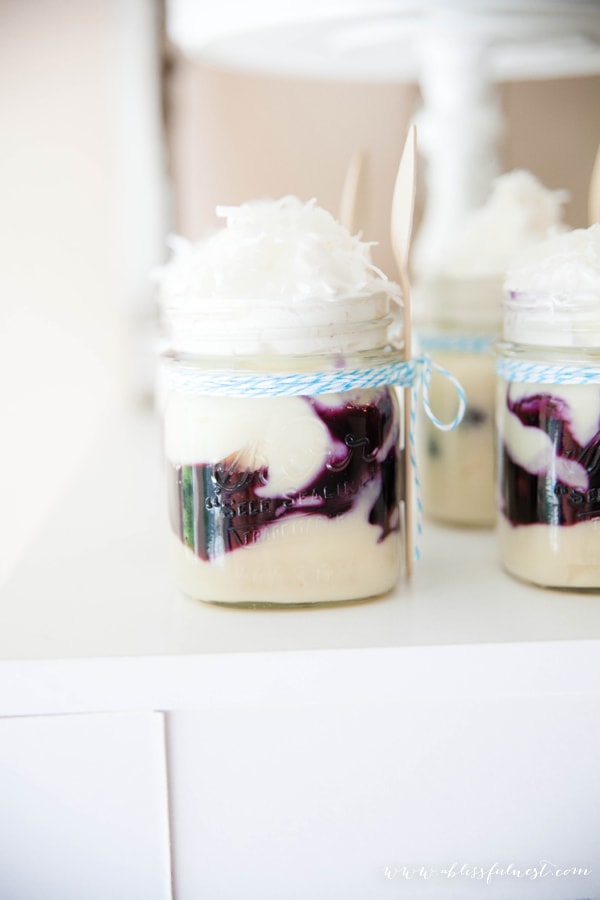 To see more ideas for creating a Winter Wonderland party, please visit our post HERE.
For more ideas on what to serve for your holiday party, please visit our dessert table post!
*gorgeous photography by Alyssa Maisano Photography