Yesterday we shared the details of our dessert table for our Winter Wonderland party and we debuted these snowflake homemade lollipops. They are so yummy and very simple to make.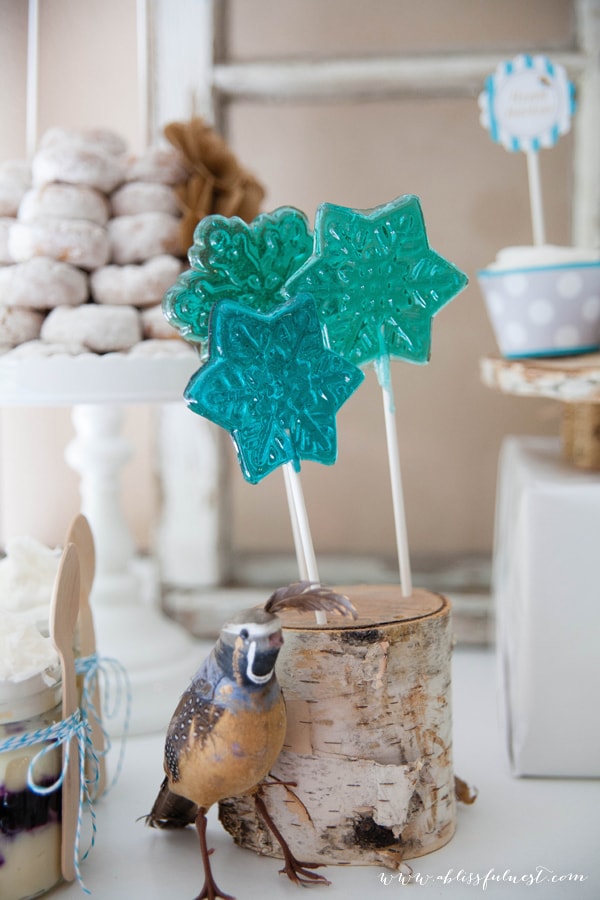 Here is what you need:
–          1 cup of sugar
–          ½ cup of light corn syrup
–          ¼ cup of water
–          1-1/2 tsp extract of your choice
–          Food coloring
–          Lollipop mold – ours is the Wilton Snowflake Mold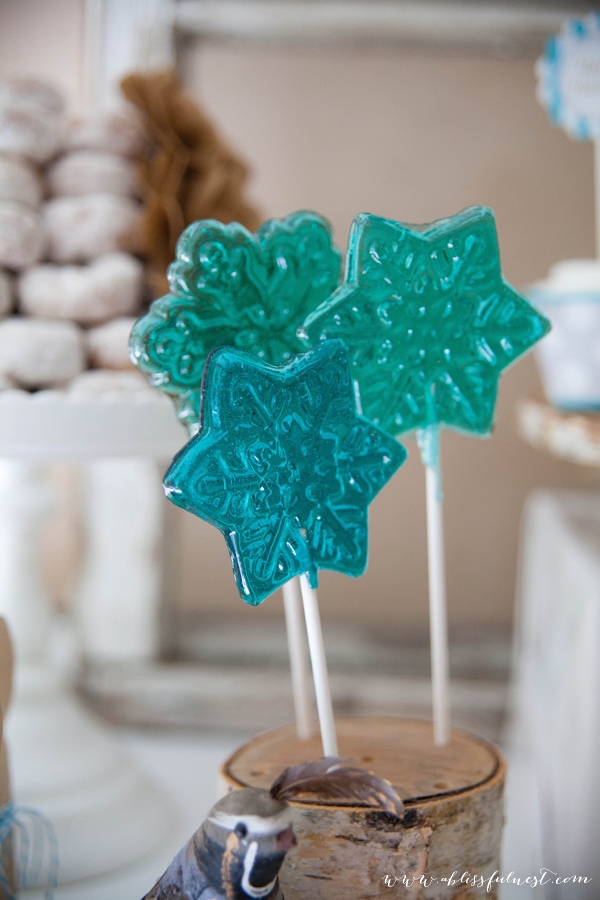 Directions:
Step 1: Grease the inside of your molds with shortening or cooking spray. Lay mold over a sheet of wax paper or a cookie pan. Insert lollipop sticks.
Step 2: Combine sugar, corn syrup and water in a medium sauce pan. Stir over medium heat until sugar is dissolved. Raise temperature to medium high heat and let boil without stirring until mixture reaches 300 degrees (hard crack stage)..
Step 3: Remove from heat and allow mixture to sit until it stops bubbling. Add in extract and food coloring.
Step 4: Spoon or pour mixture into molds and let sit. Make sure the back of the stick is covered.
Step 5: Let harden and cool completely before removing from molds.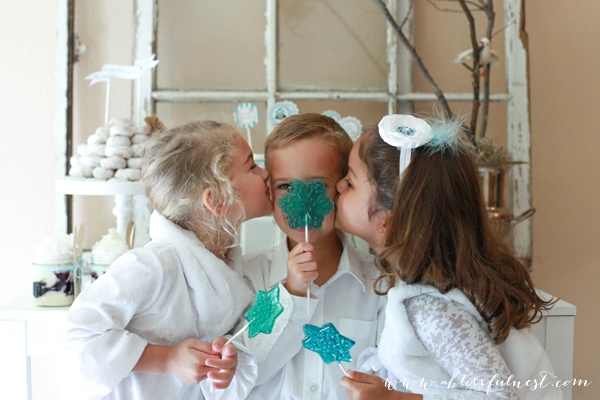 To check out our full party recap of our Winter Wonderland party, click HERE.
To see the details of our dessert table, click HERE.
Thanks to the amazing Alyssa Maisano Photography for our photos.