Winter Wonderland Party – The Dessert Table
Yesterday we shared our Winter Wonderland Party and today we are sharing some of the details. Every party needs a fabulous dessert table! We made our party rustic with some modern touches in our decorating.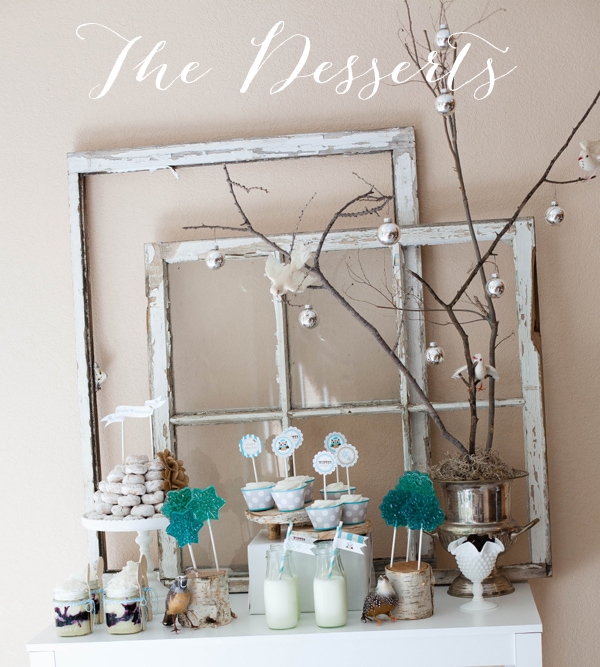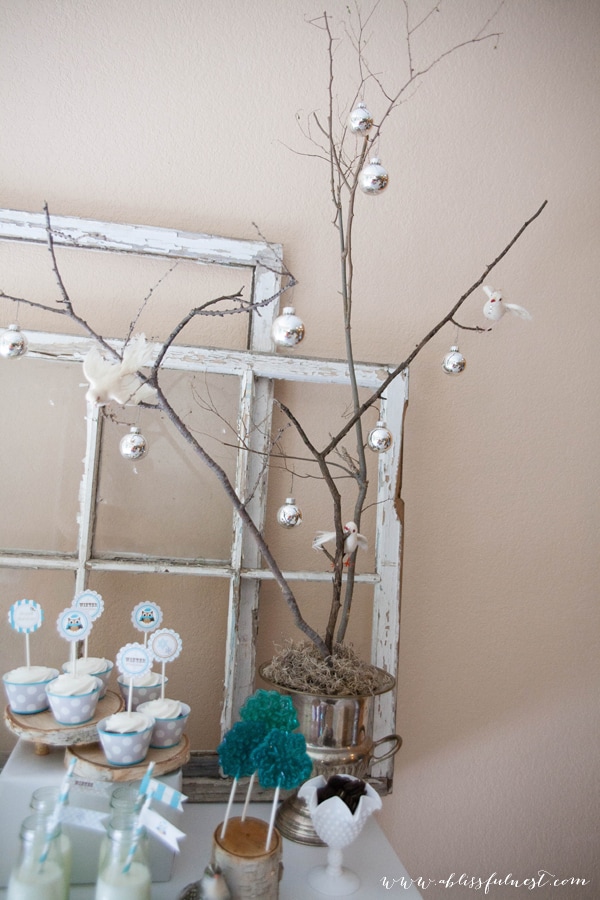 For our dessert table, I used old window frames, branches from our backyard and wood pieces from our Halloween party last year. It really made the outdoors come in! Next we added in some yummy desserts that are very simple. Donut towers are HUGE right now and you might remember me giving you hints HERE and HERE that they are something you have to try for your next party.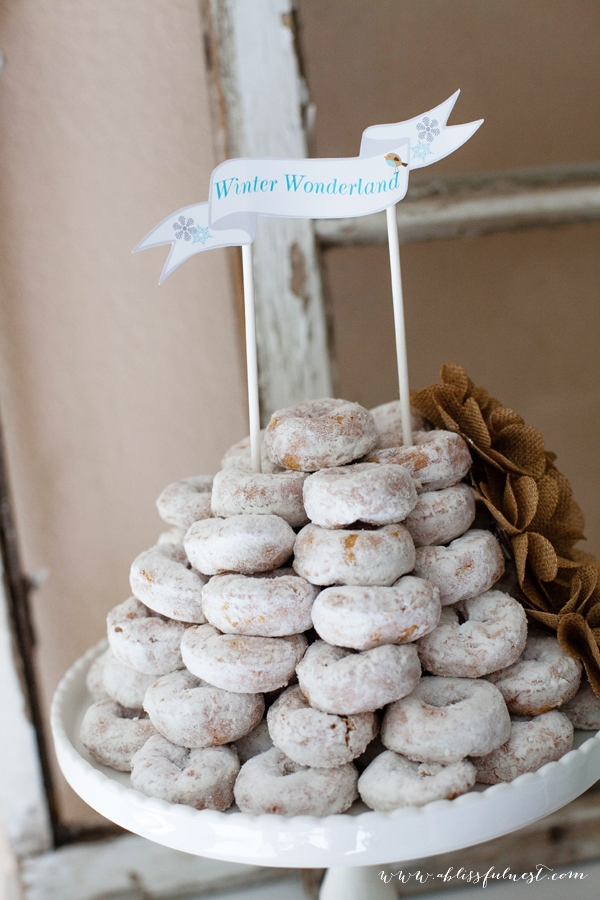 For this one I created a tower of powdered donuts and used these burlap flowers from Hobby Lobby to add some decoration.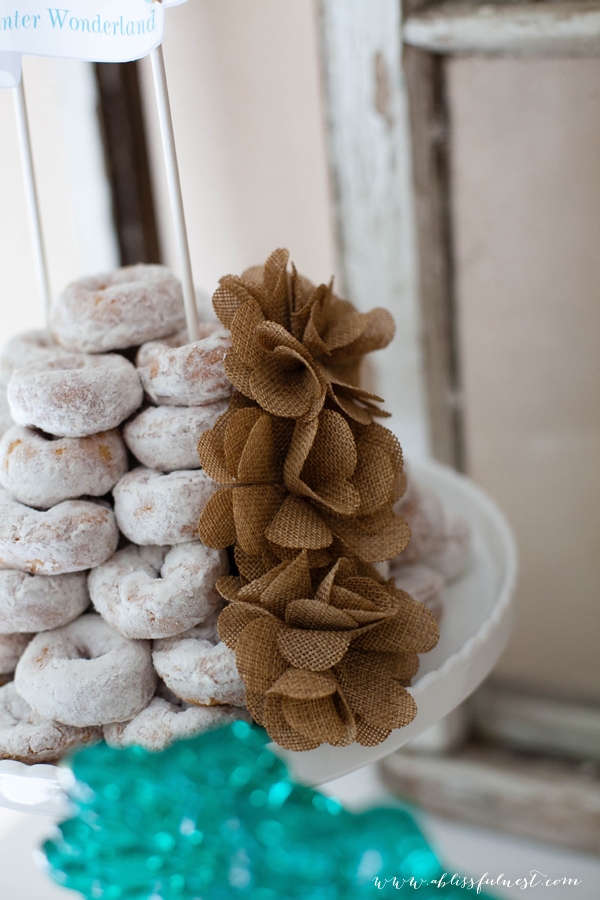 Topped with this cute printable banner from our Winter Wonderland Party Collection and hot glued to 2 6″ lollipop sticks, it makes for a yummy and pretty dessert display.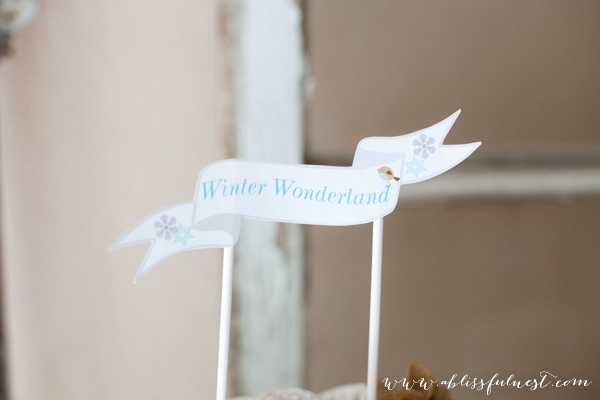 Of course almost every dessert table I create has cupcakes. The main reason why? Most kids prefer a cupcake over a piece of cake. It is THE perfect size for their little mouths. I always like to dress mine up with some printable cupcake wrappers and cute cupcake toppers.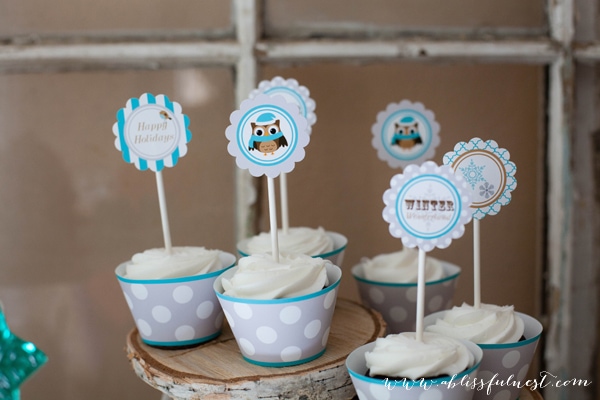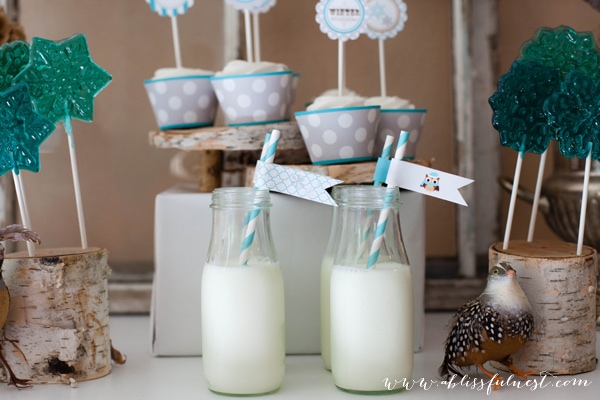 The drink of choice for most kids is a glass of milk. I had cute left over Starbucks bottles dressed up with some stripy straws and adorned with some cute little adhesive flags from our printable party collection.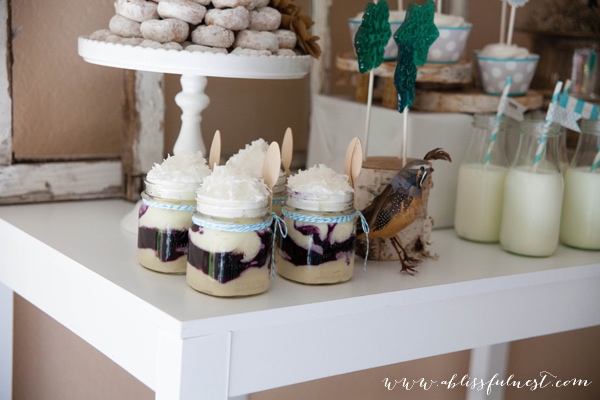 I swear these layered pudding surprises are the easiest desserts to make and everyone always asks what is in them. I will be sharing the recipe later this week so you too can wow your guests with this 10 minute dessert.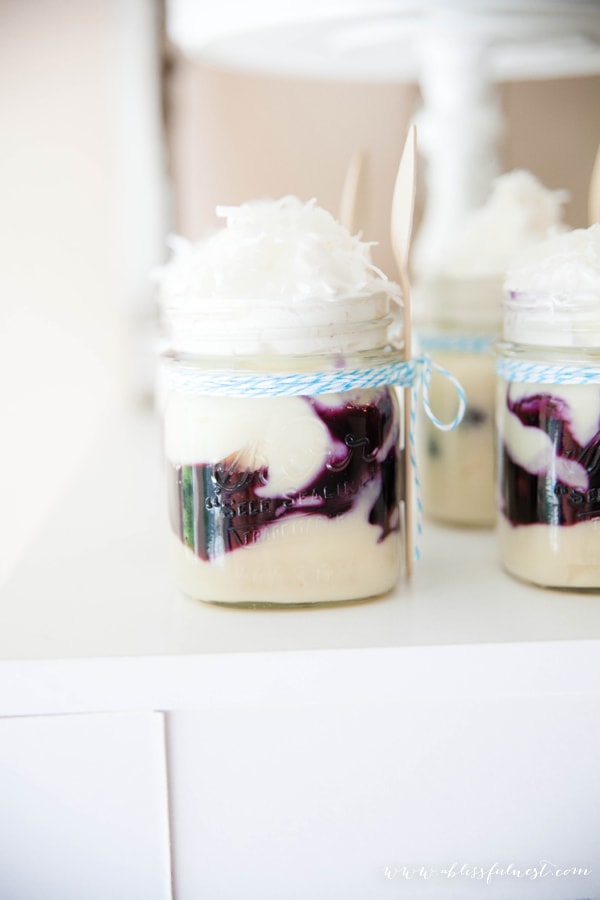 Homemade lollipops are so much fun to make! I love mixing up the ingredients and using fun molds to make theme specific lollipops.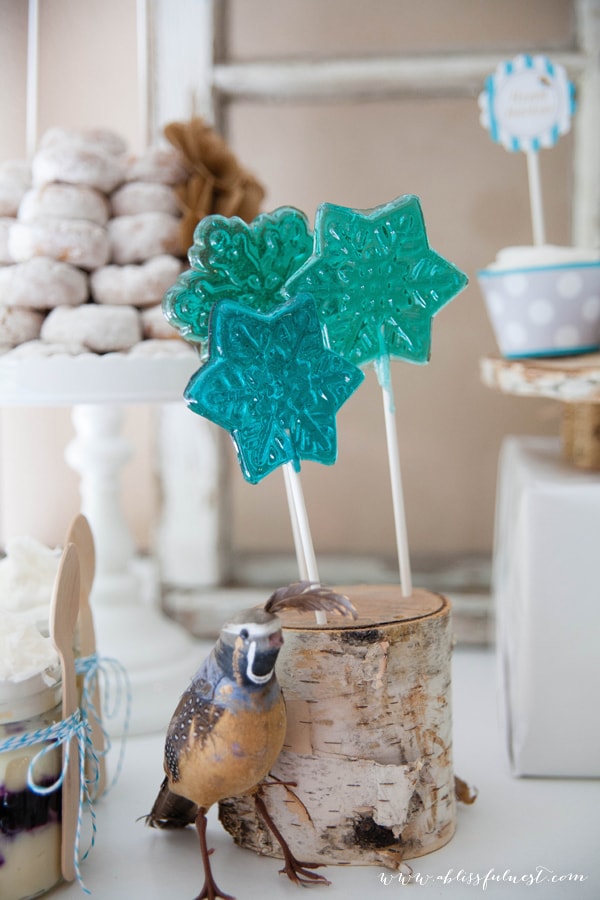 I will be sharing this tutorial tomorrow. I think you will see it is much easier than you think it will be. . .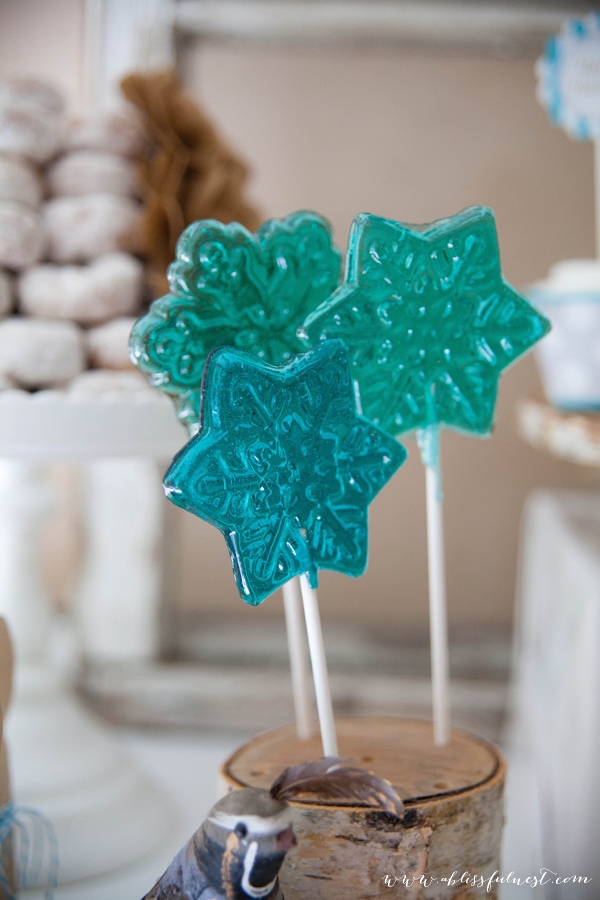 and the kids sure loved them!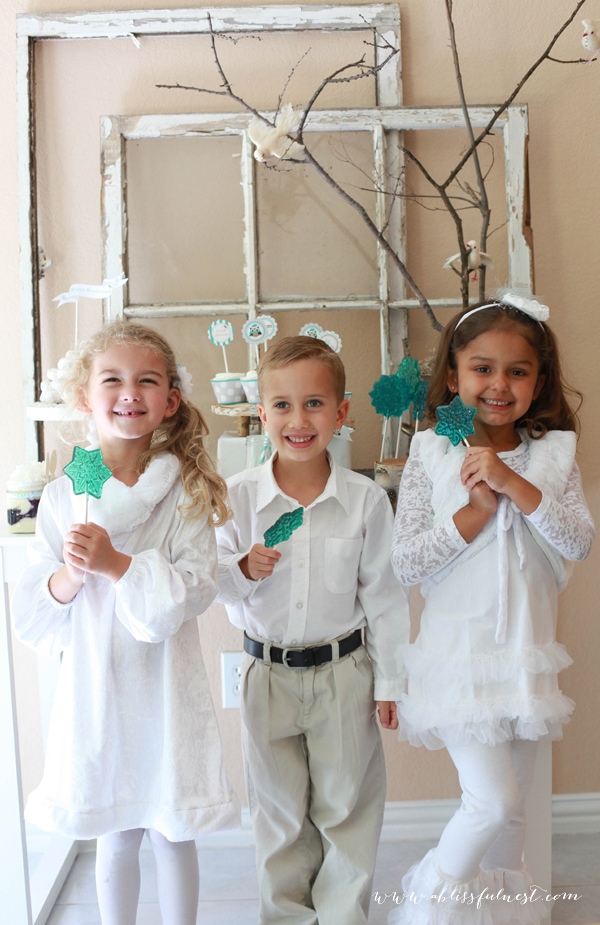 If you missed our party feature yesterday be sure to pop back and check out the cute party set up and details HERE.
*photography by the amazing Alyssa Maisano Photography