DIY Rattan Bench Makeover
This post may contain affiliate links. Please read our disclosure policy.
This is a sponsored post written by me on behalf of Devine Color. All opinions are 100% mine.
I have the most amazing DIY rattan bench makeover for you today friends! I picked this bench up at a flea market for $20 about a year ago and had no idea what I was going to do with it. . . . until now! I am obsessed with the new paint colors of Devine Color by Valspar product line exclusively at Target. Have you seen them yet? It is located in the Home Improvement section over by the light bulbs or you can shop it online here Devine Color + Target. They have so many colors to select from and a wide range of products offered. Some of my favorites are the spray paint (of course!), metallic dust for your paint (think how cute for a girl's room!), chalkboard paint, wallpaper and gorgeous interior paint colors. While I was there I picked up this blue color and had visions of this bench finally having a home in our living room with some perfectly coordinated accessories from Target.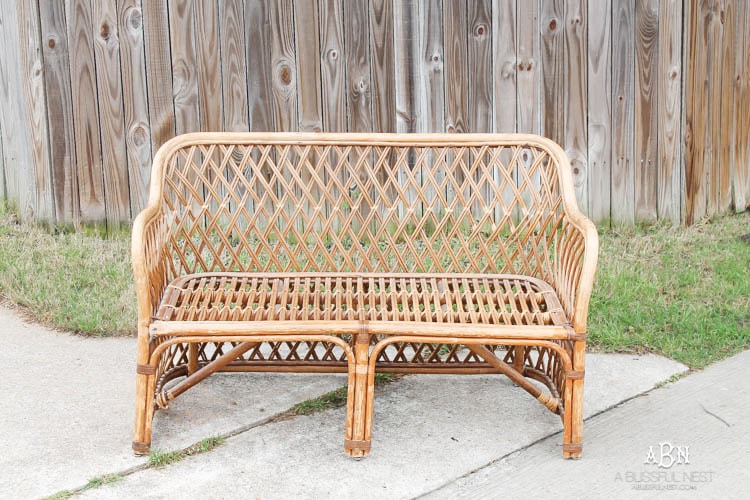 Just take a look at it now! BIG difference right? I didn't want to spend a fortune on fixing it up and Devine Colors by Valspar is perfect for every budget to get a big impact.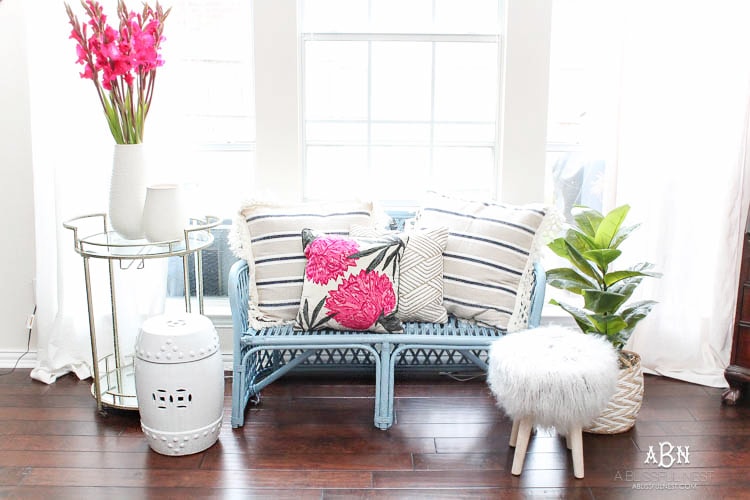 As you can see this piece was not in the best of conditions but the criss cross pattern is so pretty and unusual.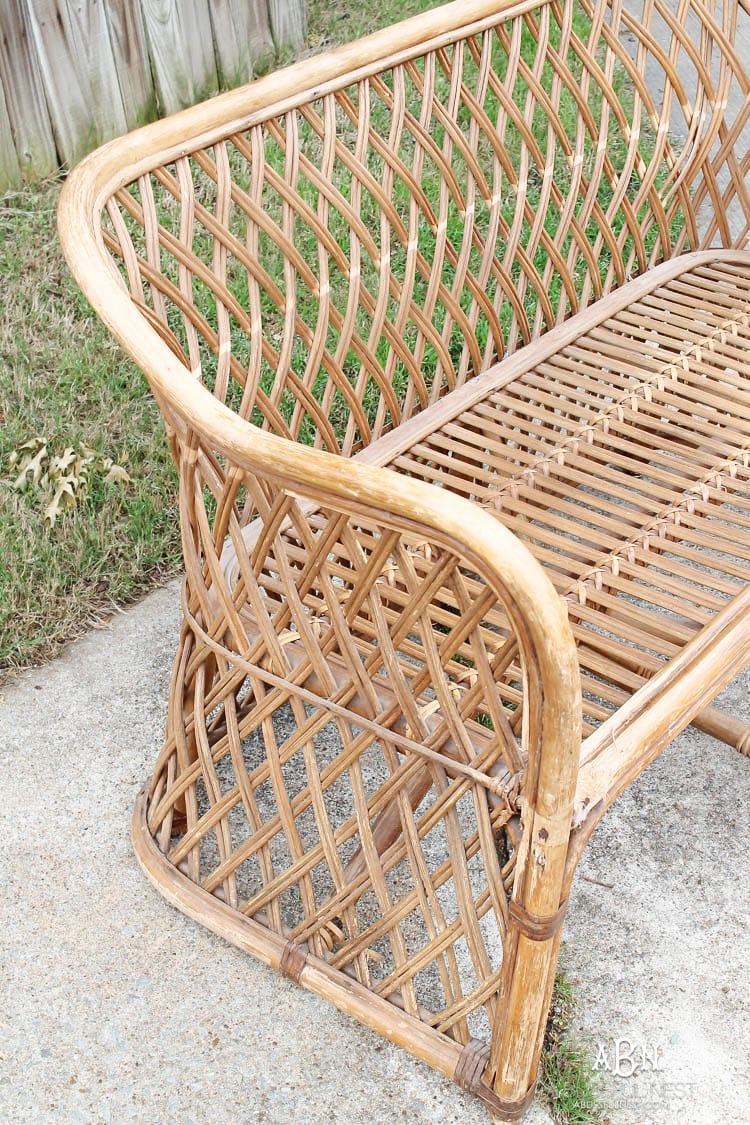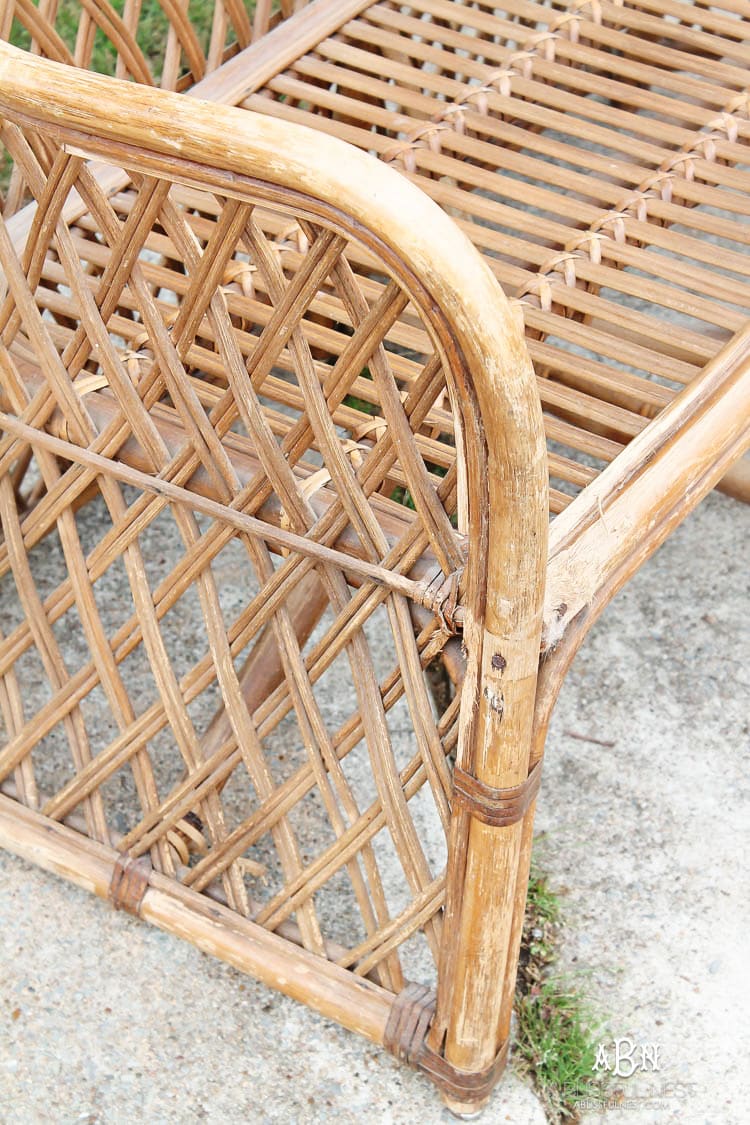 So ready to see how easy it was for me to do?
DIY Rattan Bench Makeover:
Materials Needed: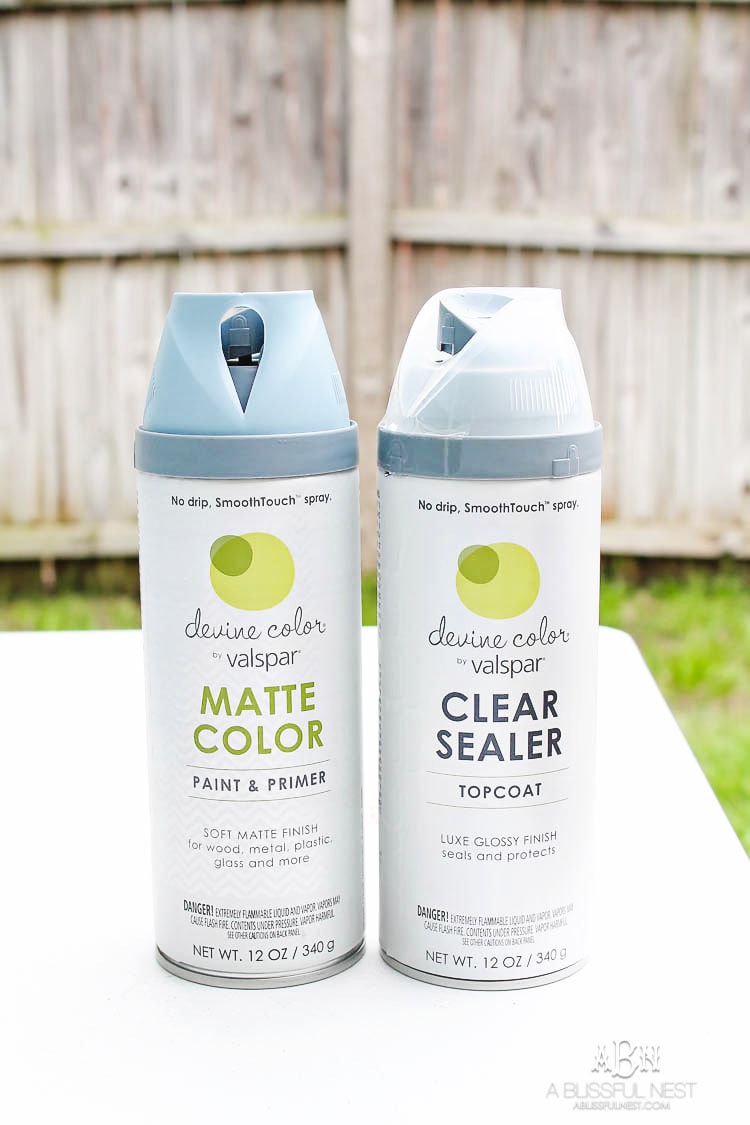 Directions:
Step 1: Wipe down your piece of furniture from any dirt and debris. This will help the paint go on more smoothly.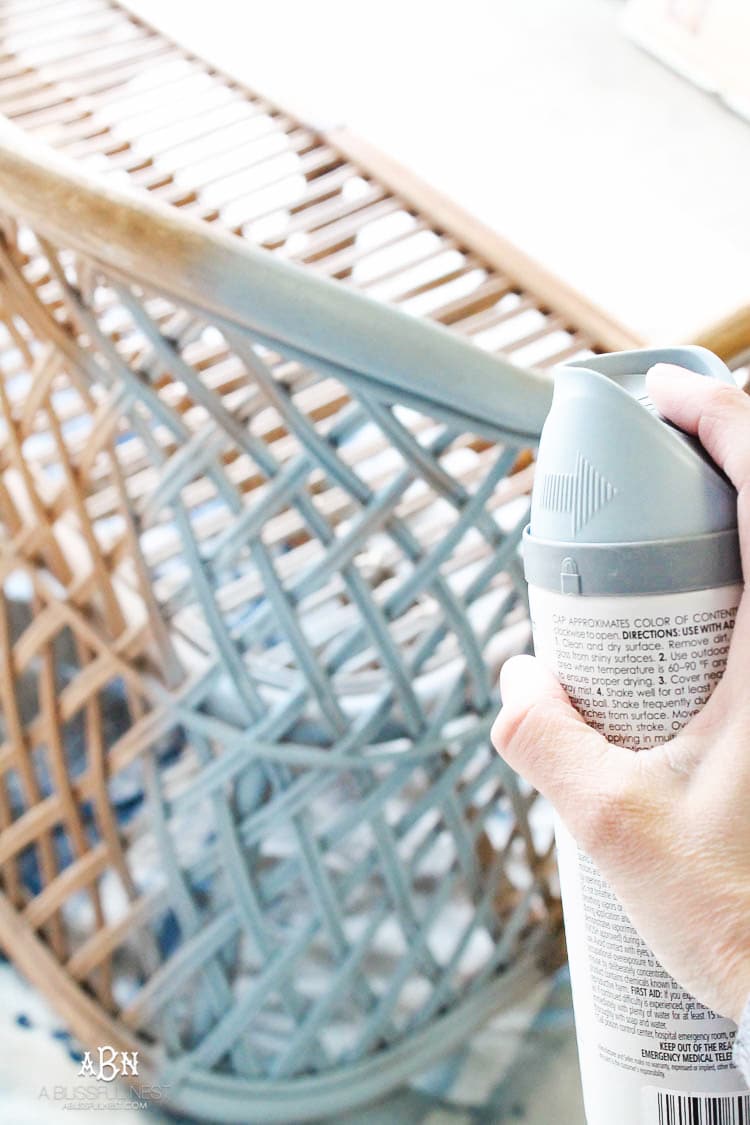 Step 2: Using the Devine Color by Valspar spray paint in the color of your choice, start spraying your piece of furniture. Use wide strokes and have the can at least 8″-10″ away from what you are spraying. I have to tell you this is THE best spray paint I have used in a long time!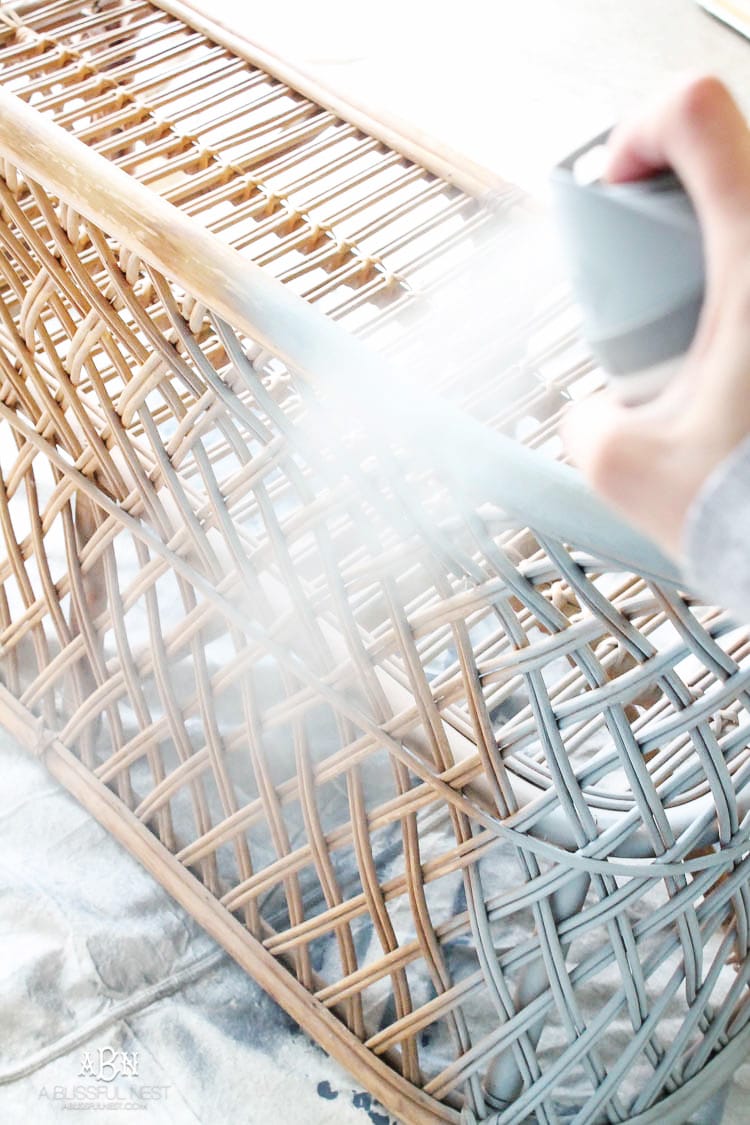 As you can see the coverage is amazing!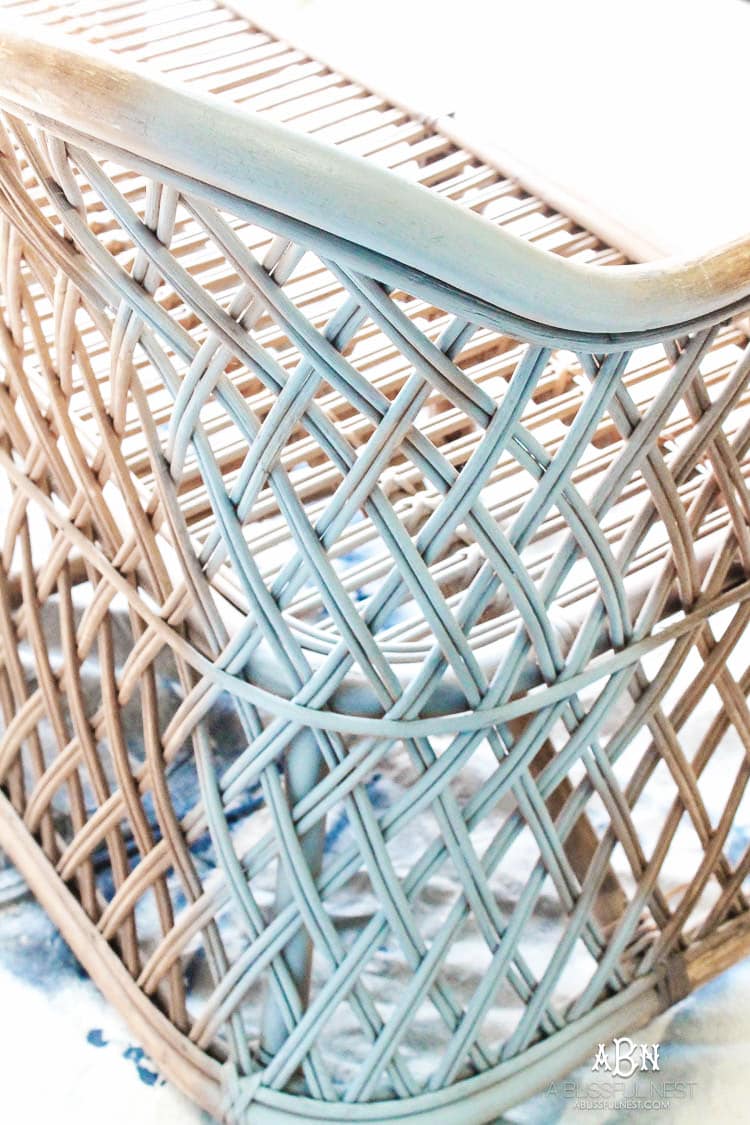 Step 3: Once you have finished spraying 1 coat of paint, let the piece dry. It was a super humid day here in Dallas when I did this so it took about 2-3 hours for it to fully set.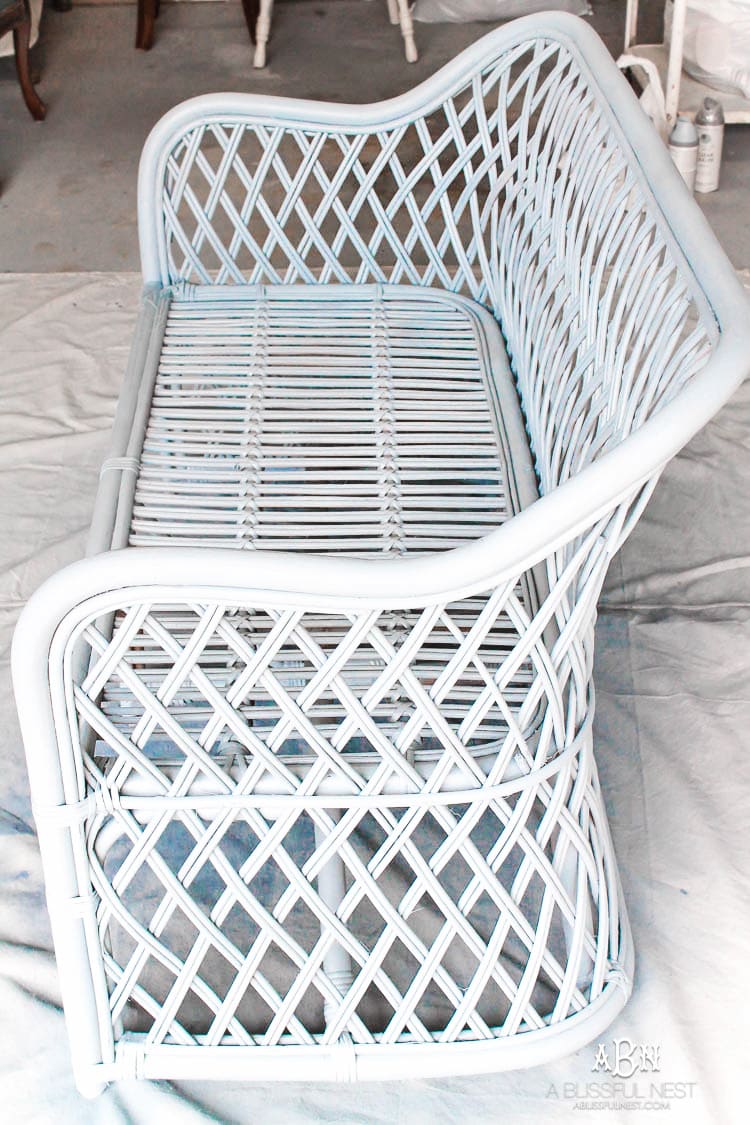 The color is really beautiful and I think the lid of the can really does match the color that you will get. I hate when it is off and you have a slightly different shade than what you expect. This was dead on.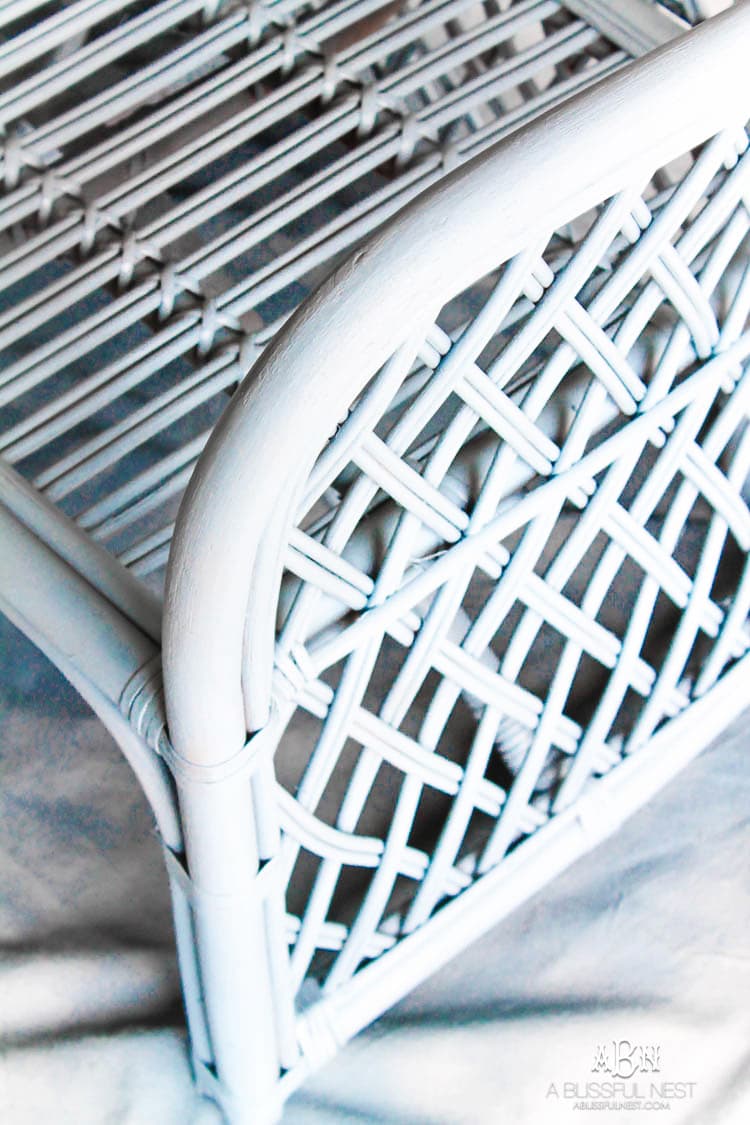 Step 4: Once dry, spray topcoat using the same technique as earlier and let dry.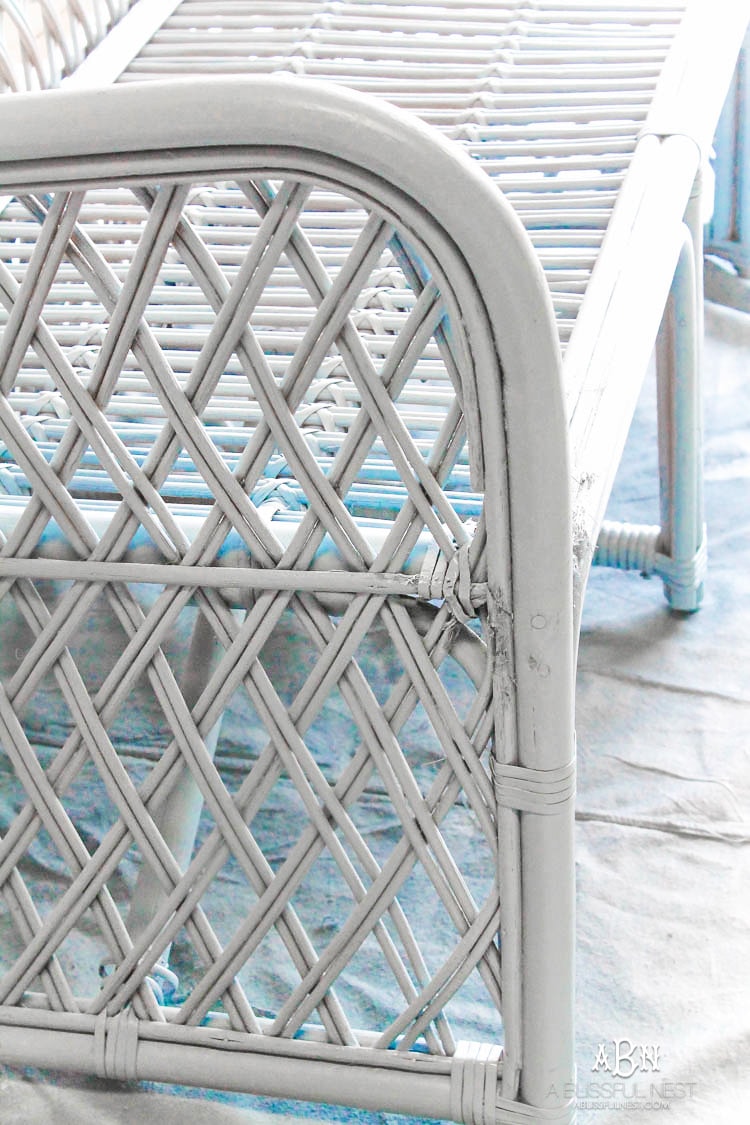 Step 5: You are done!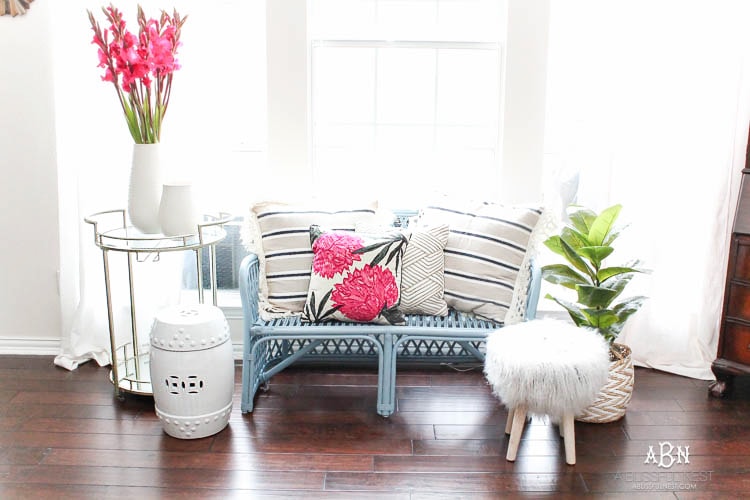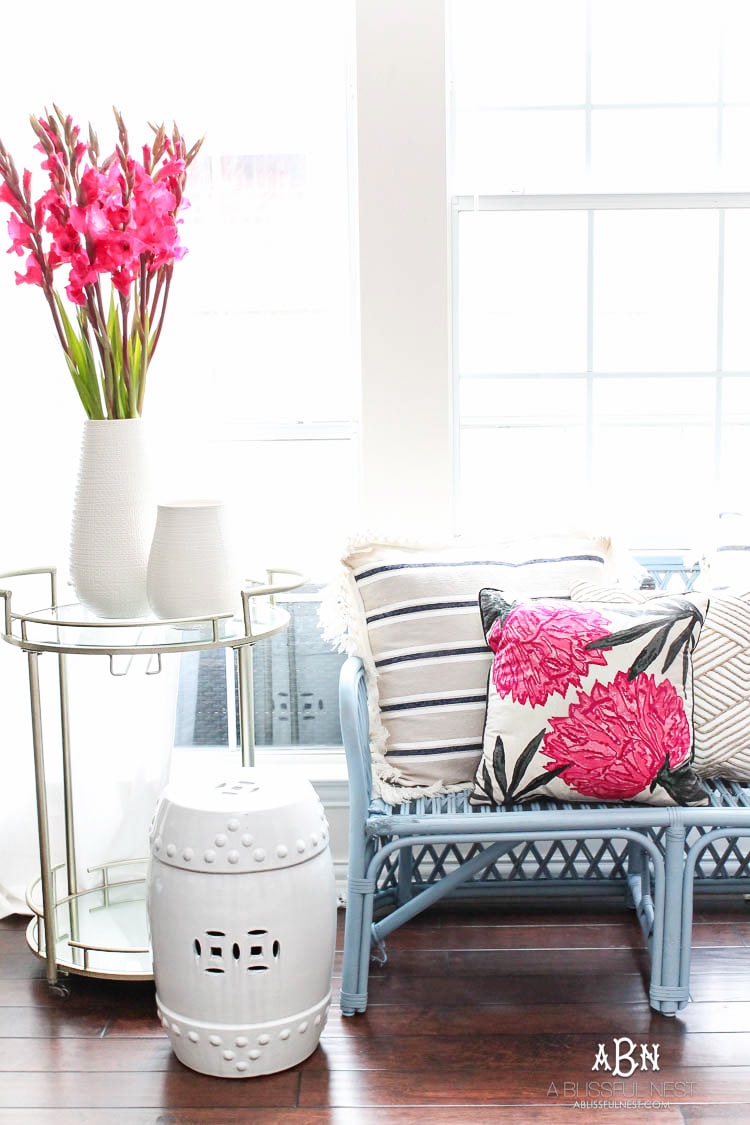 I'll be honest I had no idea what to do with this bench for the longest time and it has moved all around our home. I love how easy it was to change the color of this bench to fit into the decor in our room. Isn't great how a little thing like that can make such a big impact?!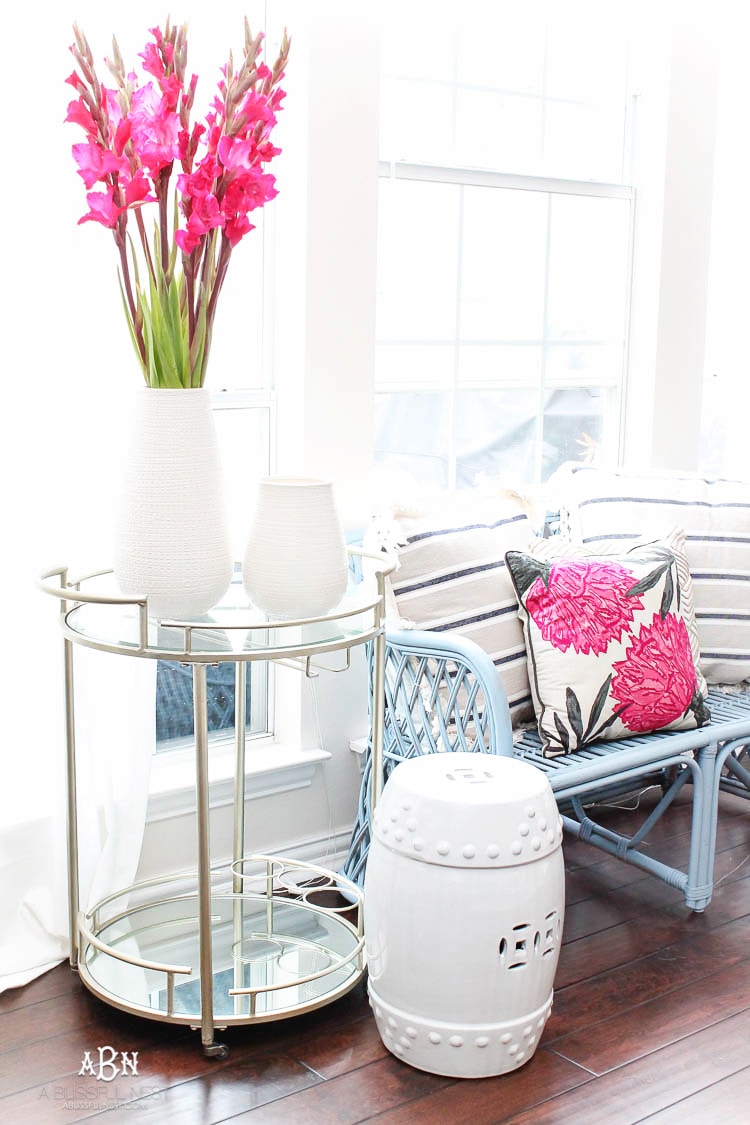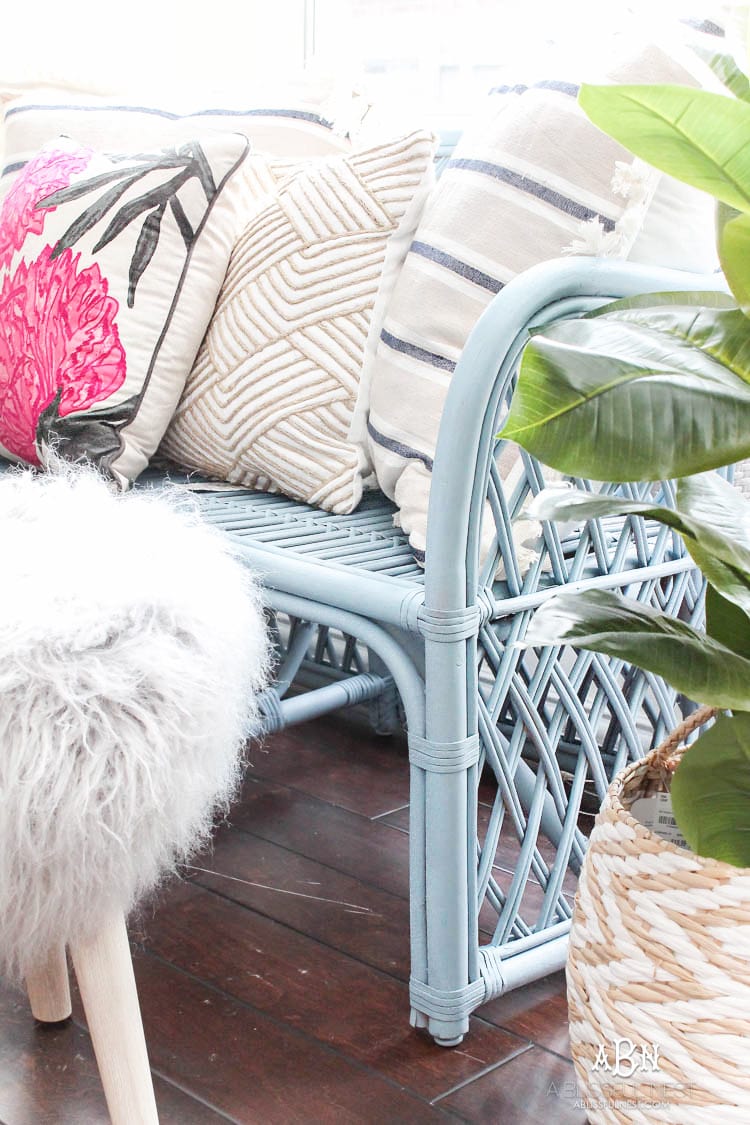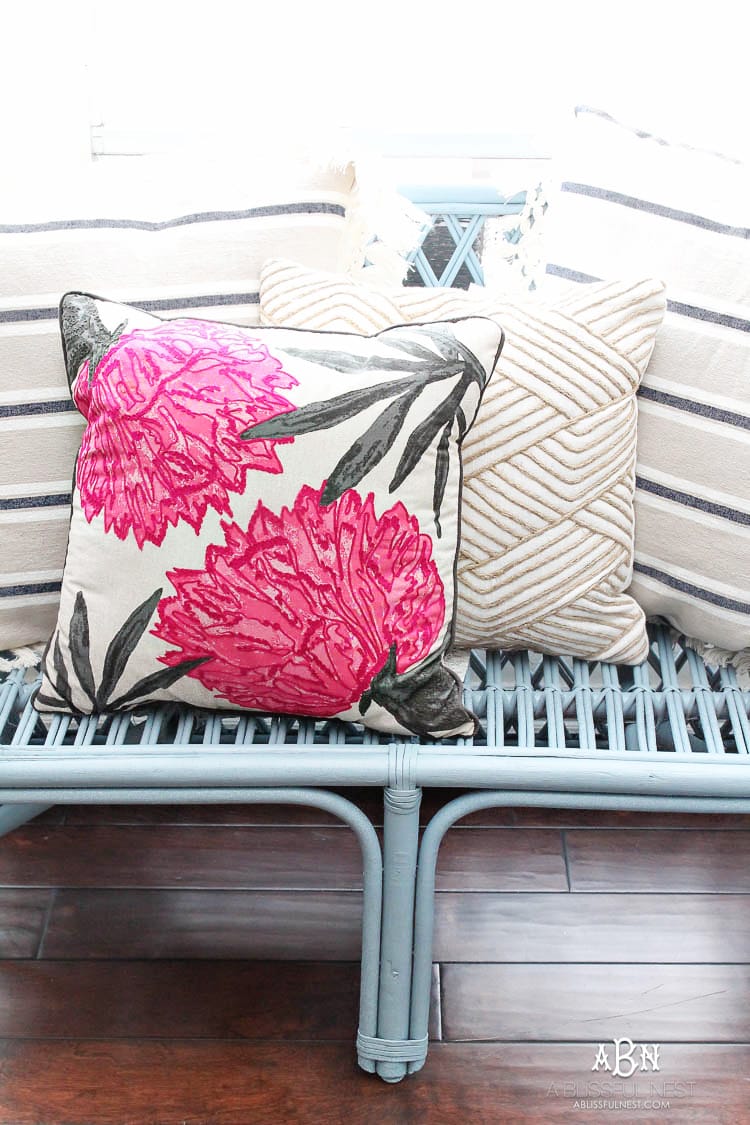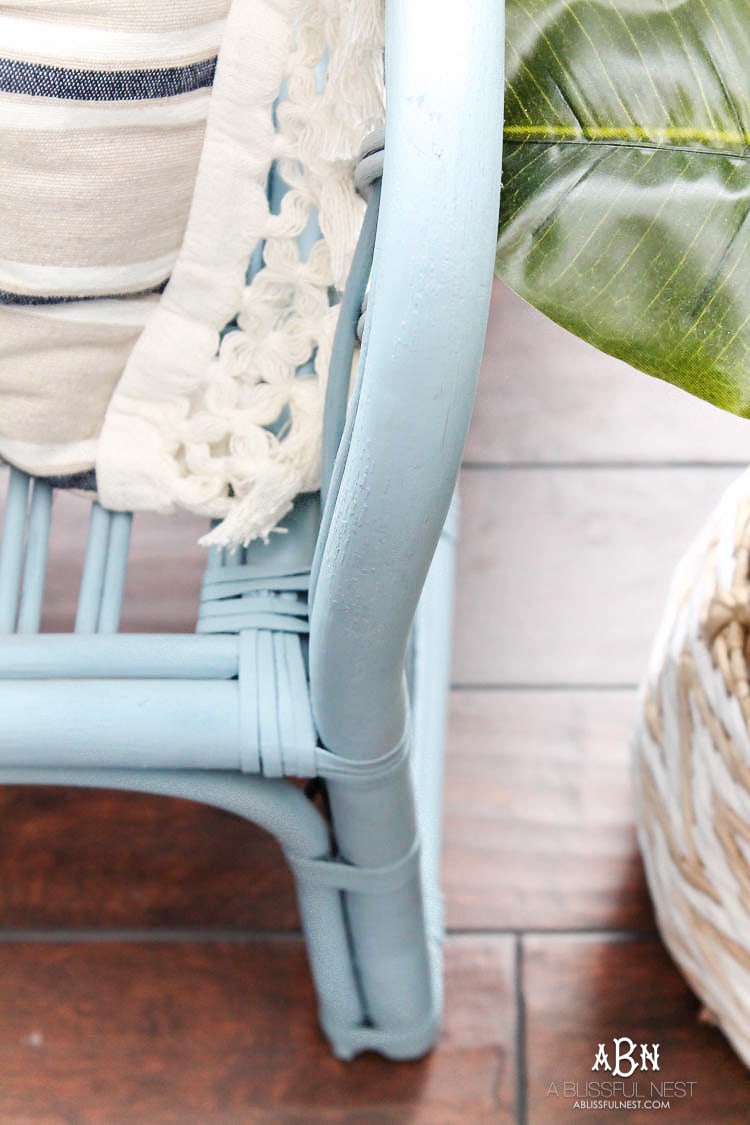 As you can see the color really went on nice and smooth. It's just gorgeous!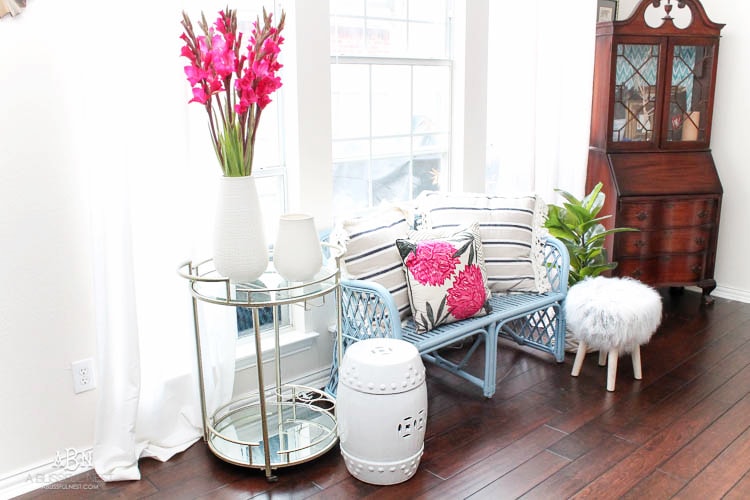 Tall White Vase | Small White Vase | Floral Pillow | Stripe Pillows | Geometric Throw Pillow
I found some gorgeous accessories at Target to perfectly coordinate with this beautiful blue color on our bench too. These pillows and beautiful textured vases are a perfect fit with the rest of our decor. You can shop them right here: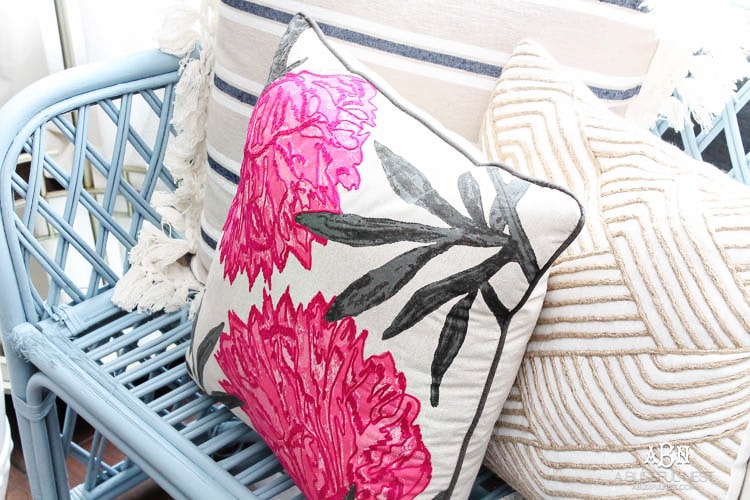 I love the coastal and modern look of the pillows. I think the pink was just the right accent color.
Target's accessories are just on point with the current trends out there and I love that you can mix and match them to your style easily.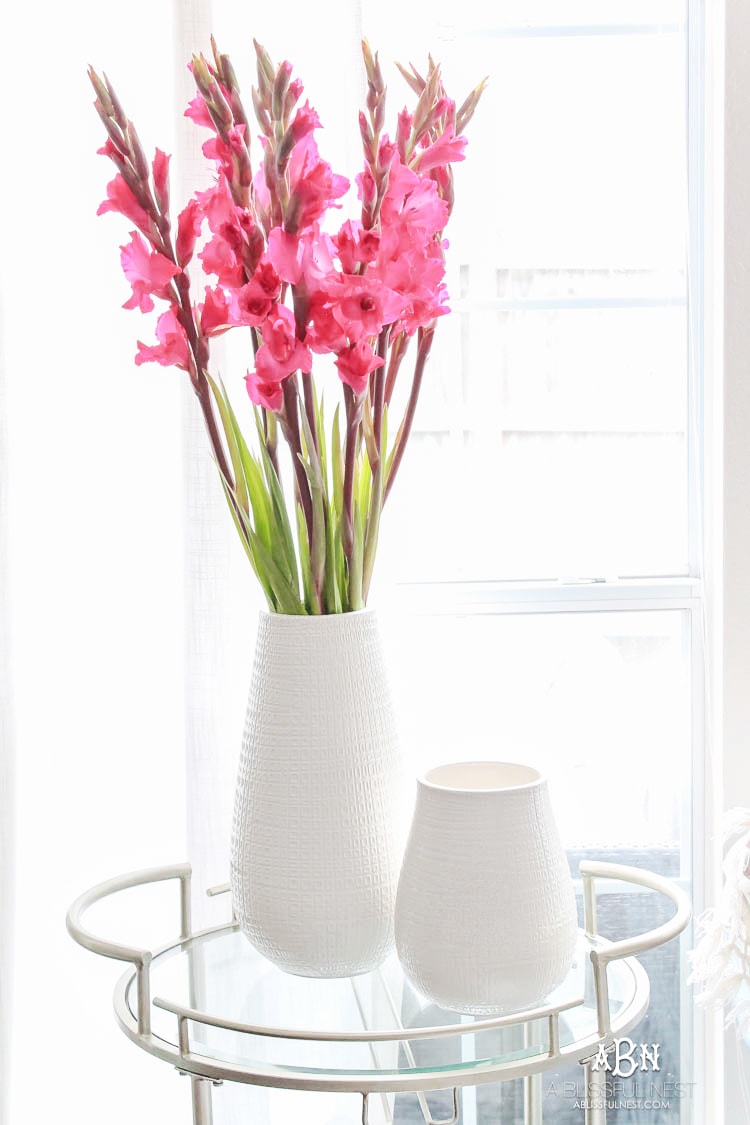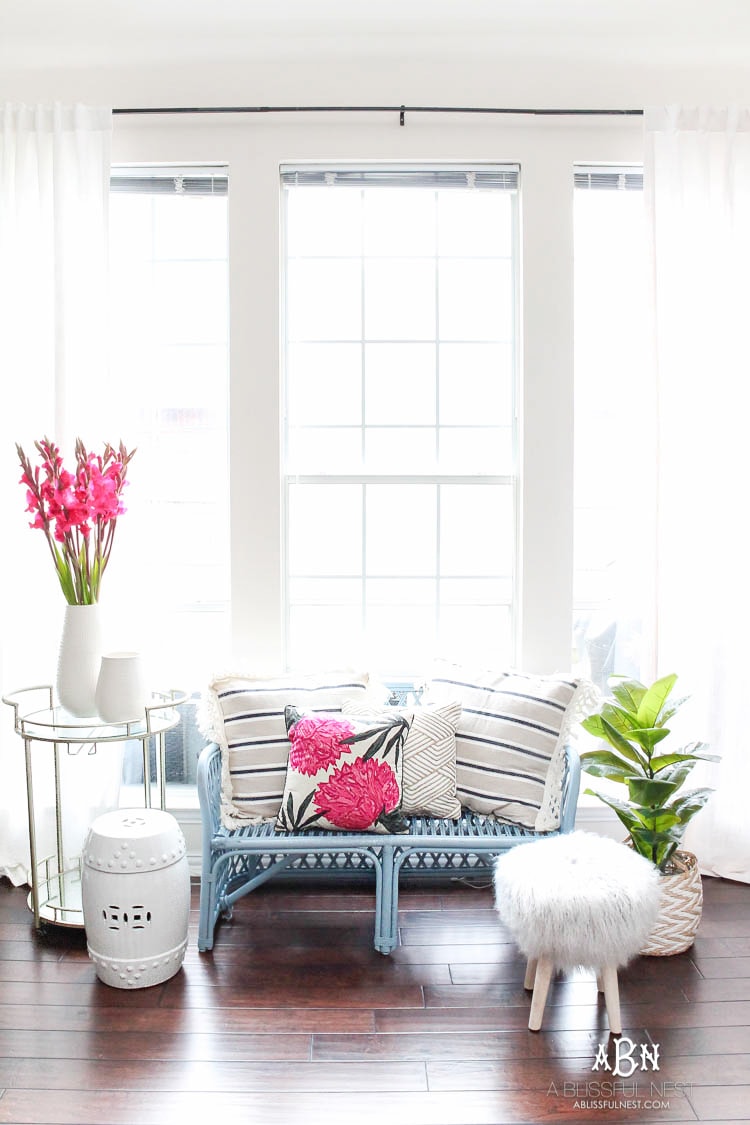 Do you have a piece already in your home that needs a makeover like this? I think I am going to be on the search for a new piece and I'd like to try out some of the other Devine Color by Valspar product lines this next time. I swear a little color makes me so happy over in this spot now! You can check out Devine Color on Instagram too!
You can shop the full post of all the items in it right here:


THIS IS A SPONSORED POST. A BLISSFUL NEST HAS RECEIVED PAYMENT, TRADE, AND/OR PRODUCTS FROM VALSPAR DEVINE COLOR IN EXCHANGE FOR PROMOTING. HOWEVER, ALL OPINIONS STATED ARE OUR OWN.

'

'.