Vintage Book Christmas Tree
This post may contain affiliate links. Please read our disclosure policy.
Hi, everyone! Haneen from Haneen's Haven here again! Thankful to contribute to Rebekah's blog, and I hope you learn a little something or at least find some inspiration! I'm so excited to show you the easiest and close-to-free DIY Christmas tree!
DIY Vintage Book Christmas Tree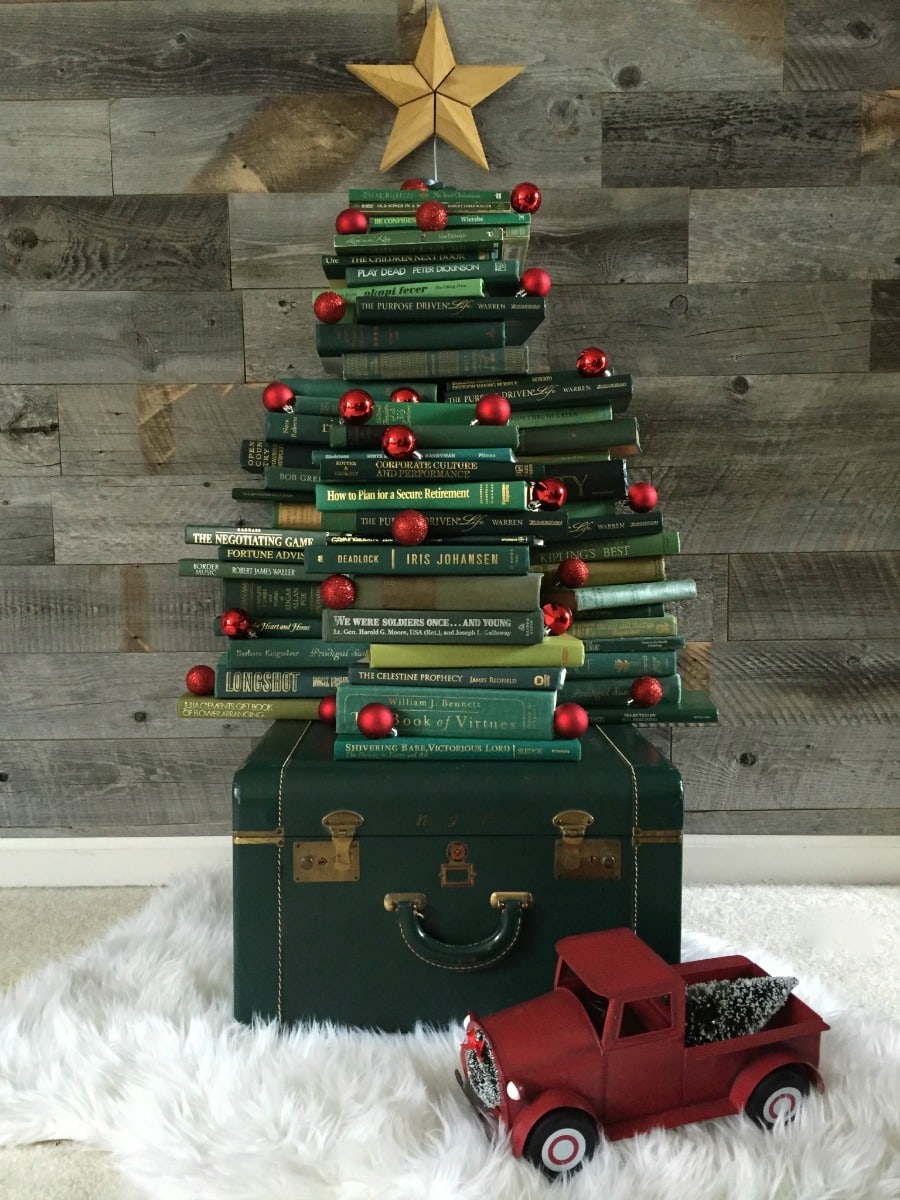 So, I collected these books throughout the summer to make a color statement on my mantle… I picked them up here and there and then stacked them on my mantel. I tried to get them as similar in color as possible.
As the holidays approached, the wheels started turning, and I knew I could use them for something! Then I stared at my set of vintage trunks for a bit…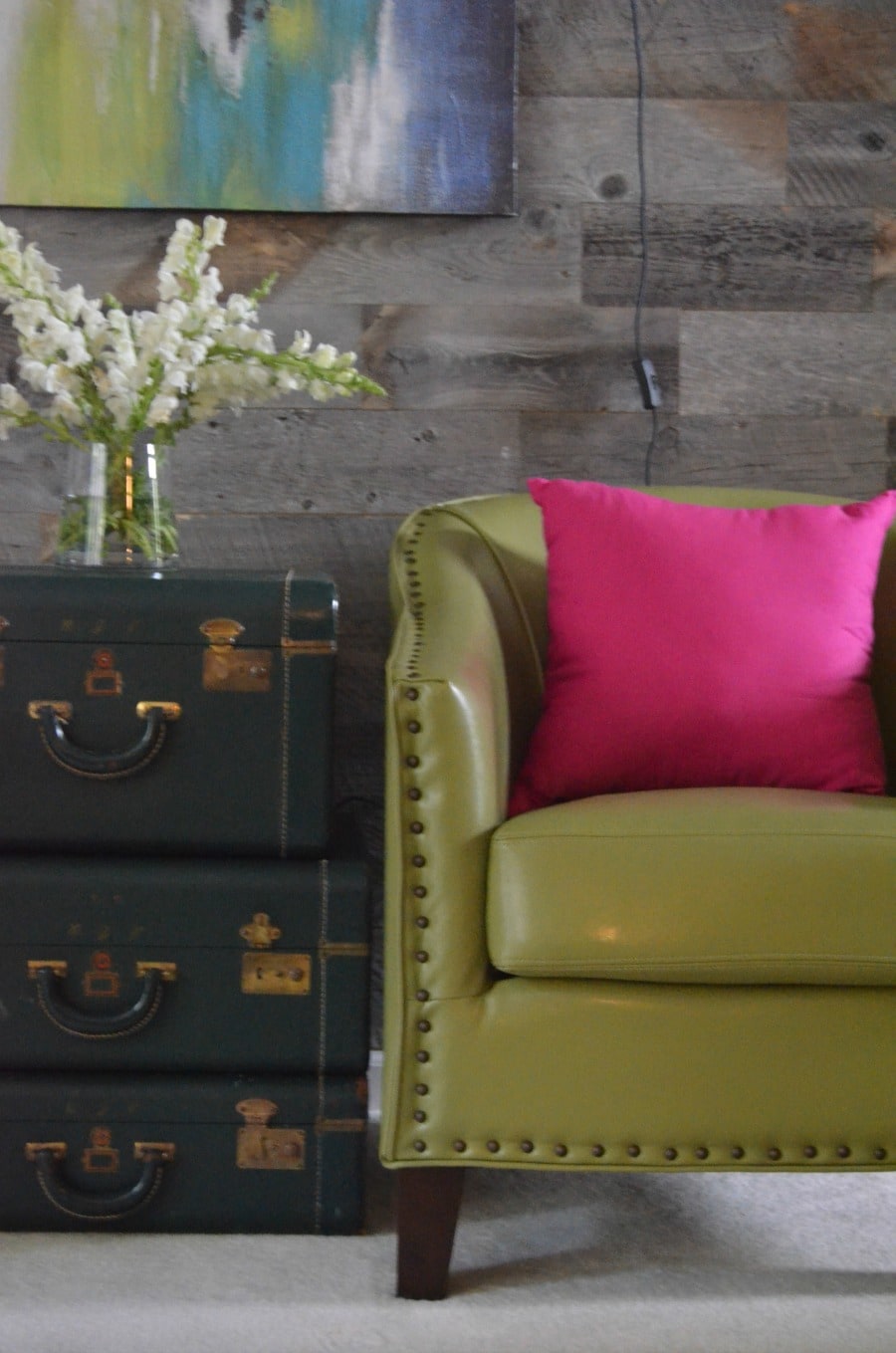 … and once the idea of a tree came around, it was fun to start playing. Most of these books I found for around ten cents from thrift stores, and the set of mini red ornaments is $5 at Target. The trunks are an authentic vintage set I found at a local shop. To put the tree together, I started with one of the trunks as the base of the Christmas tree.
Supplies:
green books for stacking
assorted ornaments
star for the top of the tree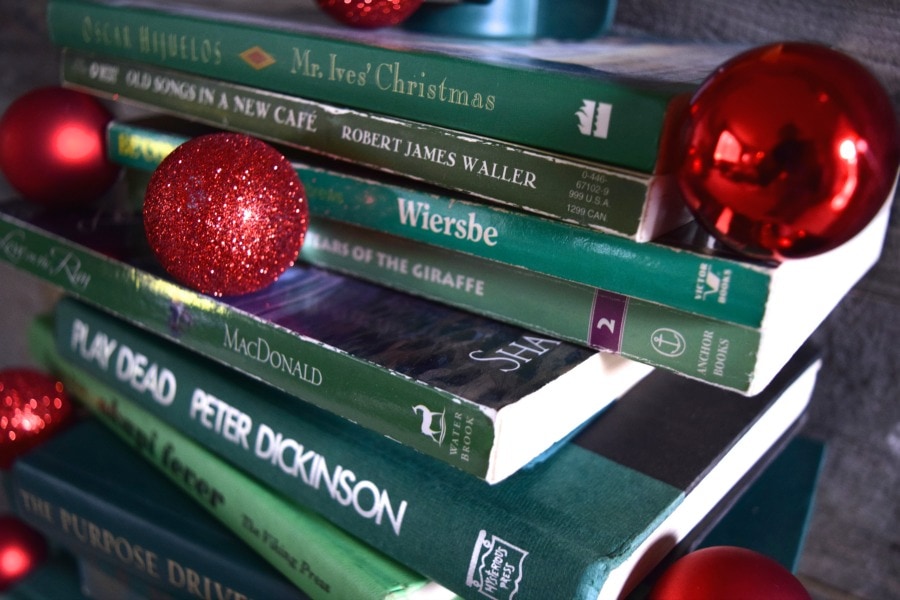 Next, I stacked up the books attempting to resemble the shape of a Christmas tree.I made sure to stagger the layers so there would be space for the ornaments.
The added space on the layers of books made for perfect resting spots for the ornaments. So it was time for some tree fluffing. I dispersed the ornaments on the landing places for the books, added a tree topper, and called it a day. Isn't is just so very fun? I love how it turned out!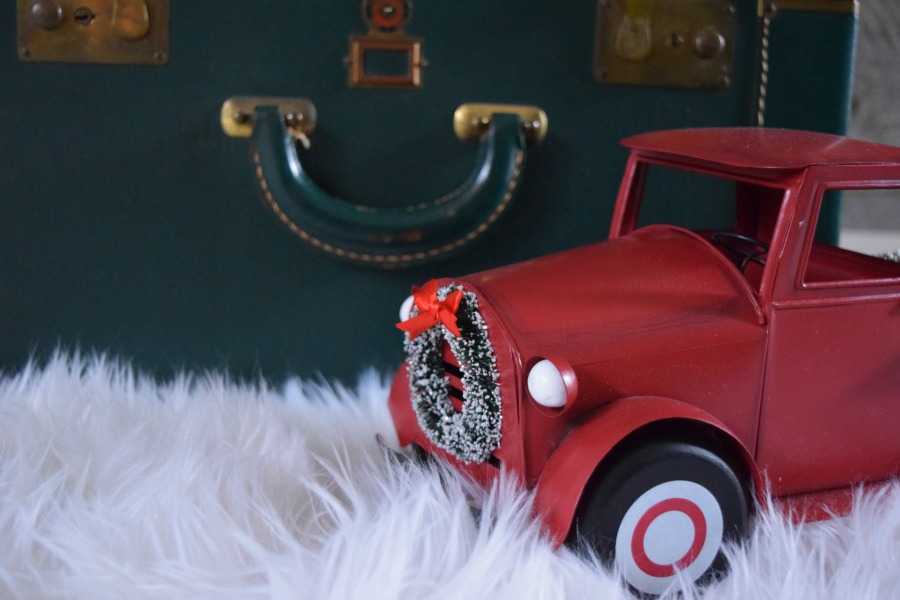 This little truck is the perfect added touch! Don't you think? The little wreath on the front might be the cutest thing ever.