Oversized Tissue Paper Flowers
This post may contain affiliate links. Please read our disclosure policy.
Oversized tissue paper flowers are so easy to make and are a hot trend in the party world right now. You really will not believe how simple and inexpensive it is to make these and they really do give that wow factor.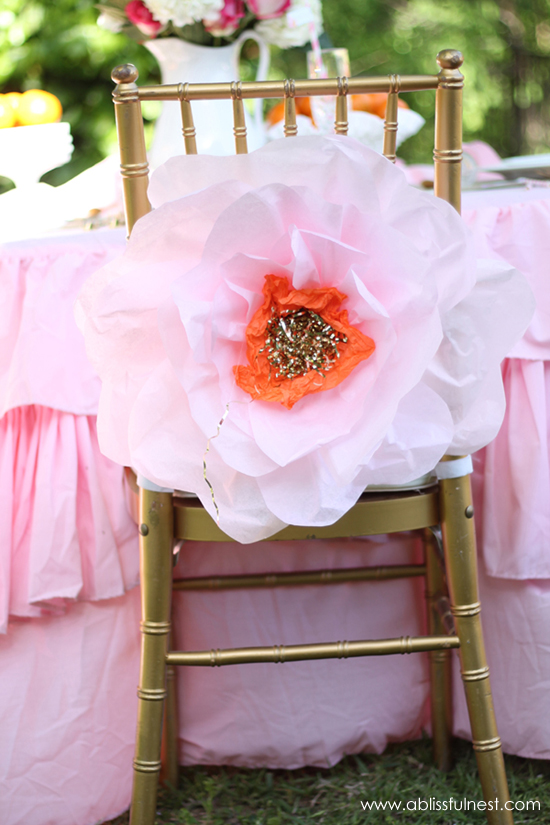 This post contains some affiliate links
How to Make Oversized Tissue Paper Flowers:
Materials Needed: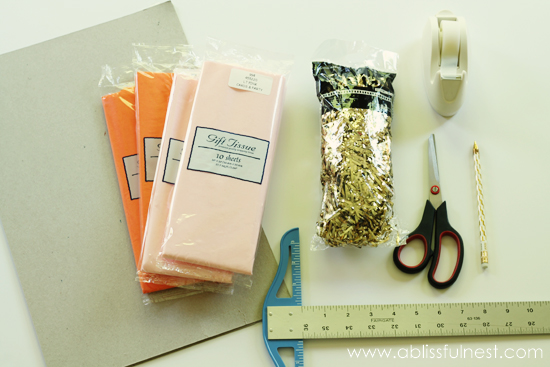 Directions:
Step 1: Take your cardboard (or break down your box and use the sides) and free hand draw 3 sizes of scalloped petals. The 3 sizes I used are 13″, 10″ and 8″ high. Cut out the shapes.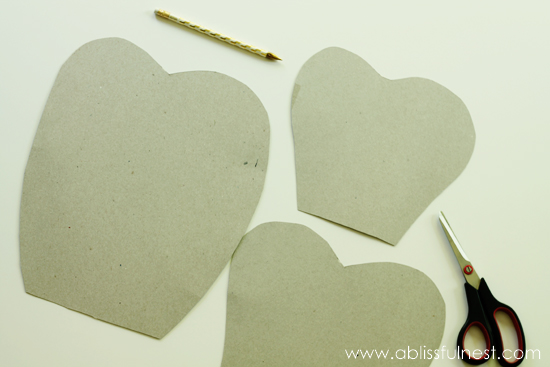 Step 2: Using your templates, lay on top of the tissue paper and cut out. I used 8 sheets of the large size, 6 of the middle size and 3-4 of the small one.
*TIP: lay out your templates so you get multiple cuts on a sheet of tissue to cut down on how many sheets you use.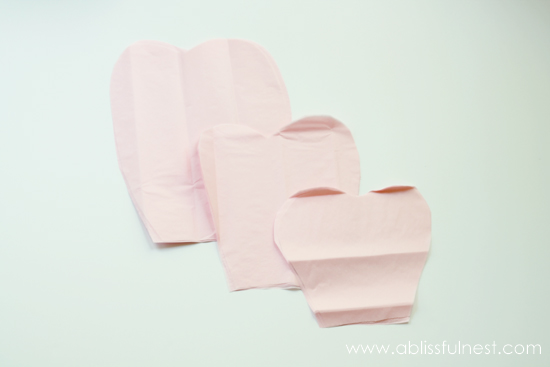 Step 3: Gather your smallest petals and fold edges on top of each other.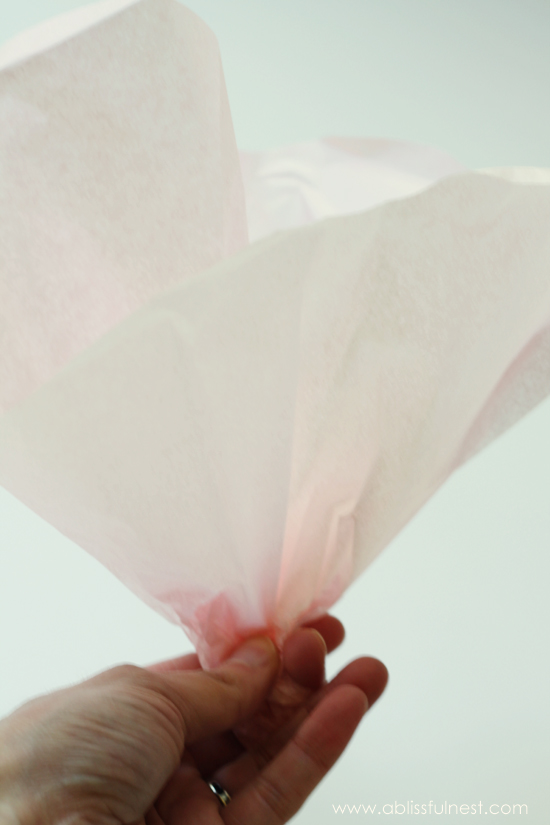 Step 4: Bunch together to form the inside of your flower. Then tape the base together tightly.
Step 5: Using the medium size petals, wrap around and tape them to your base. Then do the same with your largest size tissue paper petals. When you are done it should look like this: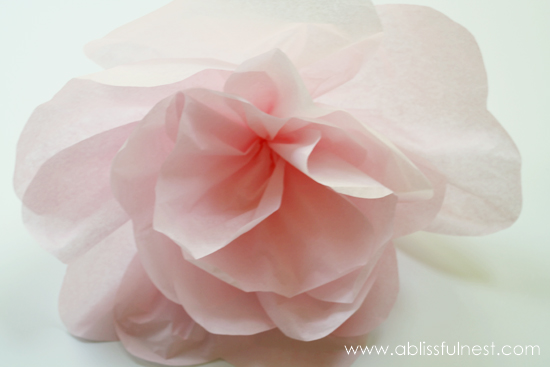 Step 6: Using the other color tissue paper you selected for the center of your tissue paper flower, cut approximately a 7″ x 6″ rectangle. Crinkle and smush by balling in your hand to give it a textured look.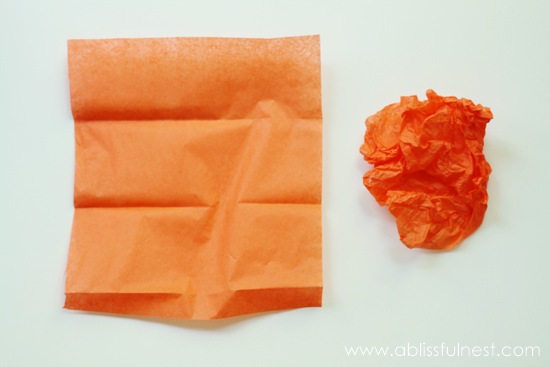 Step 7: Gently fold out the center of your crinkled ball and hot glue a ball of gold shred to the center of your crinkled tissue paper.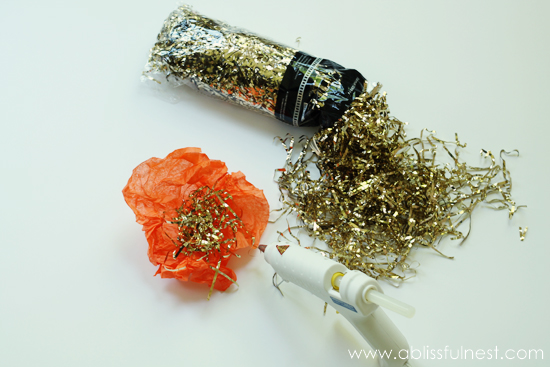 Step 8: Glue your flower center into the middle of your petals. Shape petals to create a full effect. Then you are done! You have gorgeous oversized tissue paper flowers.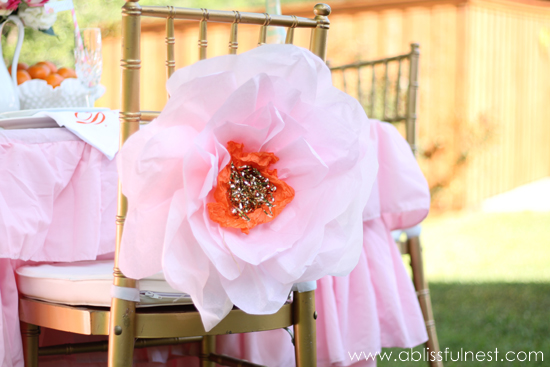 For more Mother's Day Brunch ideas check out our posts HERE and HERE.
SHOP THE MATERIALS NEEDED FOR THIS PROJECT: