4th Of July Patriotic Mantel
As you might have seen on Instagram, I have begun to do more flea market and vintage store shopping for the new shop. This is not by any means a new past time for me. Seriously! I have been doing it since I was a kid but not really sure I have let you all in on that. And I have gotten so much response back on Instagram which has led me to open this new section of the shop. I have also really been influenced by the current popular Americana trend going on. On one of my searches I found this fabulous Americana "We Welcome You" flag. It was love at first sight and I decided to hang it over the mantel for the 4th Of July.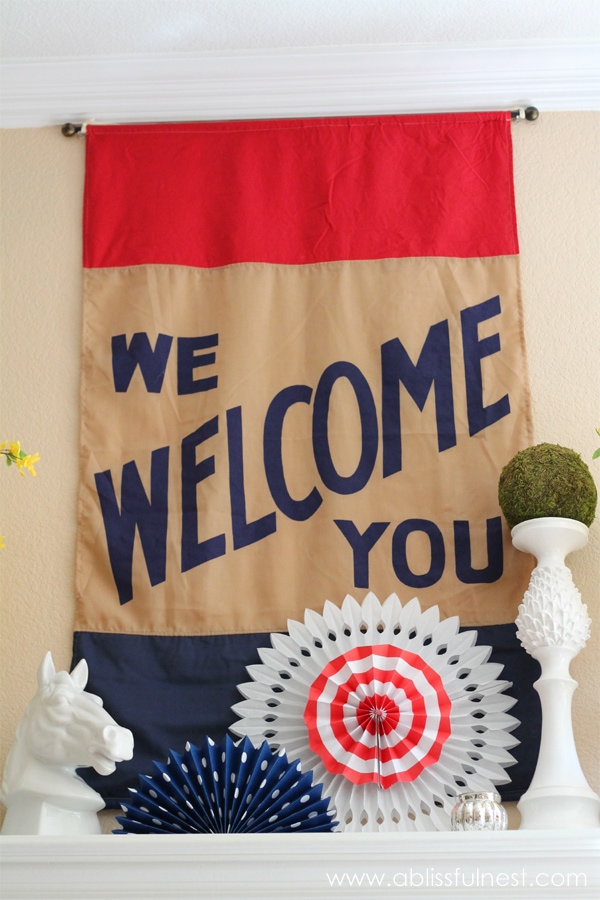 Since I plan a LOT of parties, I had on hand some left over paper medallions and tissue paper fans. I layered them and placed my ceramic horse with them to create a simple but traditional visual point of interest.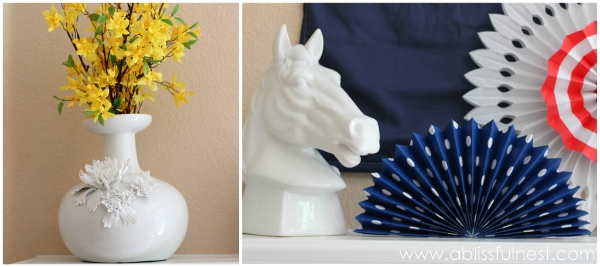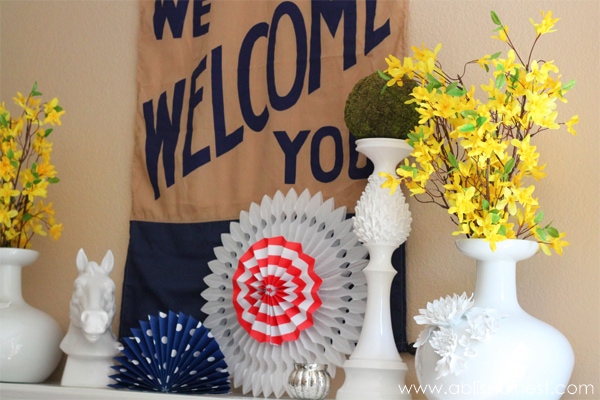 I really steered towards a white color scheme with all my accessories to make the flag stand out and I think it really gives it a fresh and modern feel.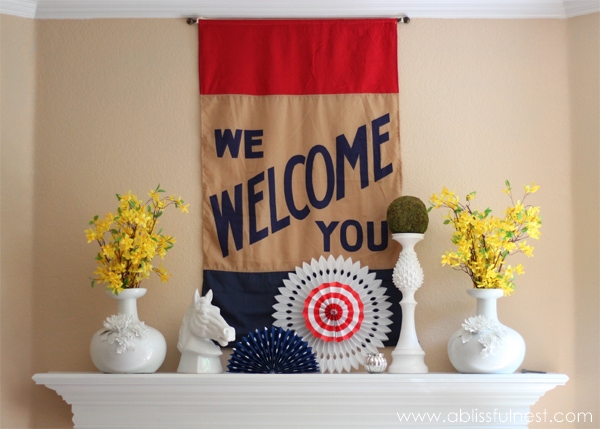 Have you decorated for the 4th yet? If so and you've posted it, leave a link to your blog in the comments so we can all check it out! Can't wait to see what you all are cookin' up!
You have just a few more days to snag your set of 4th of July paper coasters so you are entertaining in style with your friends this year. Click HERE to order!