DIY Farmhouse Scrabble Tiles
This post may contain affiliate links. Please read our disclosure policy.
Hello all you ABN crafters! Jen here again from Sweeten Your Day to share with you another fun craft/home decor project, these DIY farmhouse scrabble tiles! Our family loves to play games so much, it is some of our fondest memories with friends too. So today I am going to show you how to make scrabble-inspired home decor!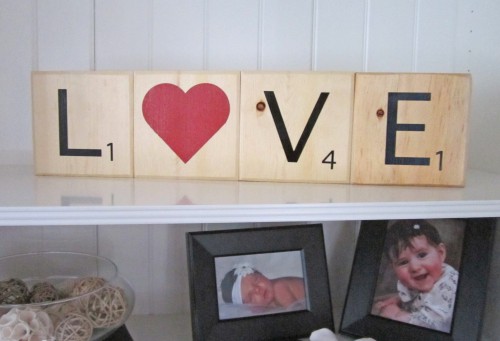 DIY Farmhouse Scrabble Tiles:
Supplies:
Wood Blocks ( if you have a scroll saw you can cut your own, if not the nice people at the hardware store can cut them for you at any size you like)
Optional items: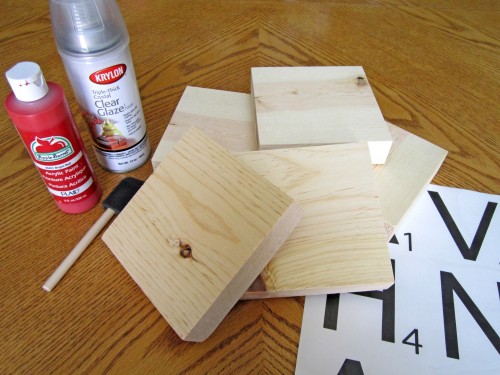 Step 1: You can use a Cricut, Silhouette machine, or stickers to add your letters and numbers. Mine were cut to 3 1/2″ for the letters (2″ smaller than the block) and 1″ for the numbers.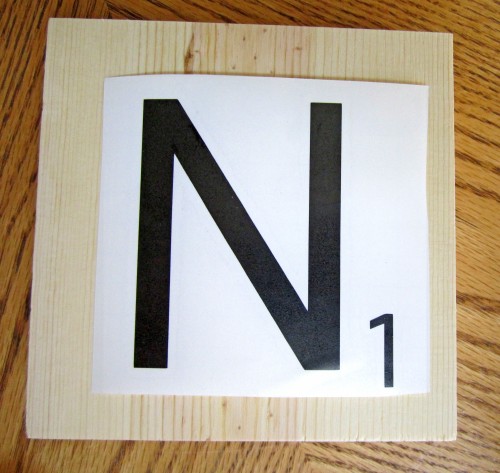 Step 2: Mark an inch from the top and bottom to center you letters with a pencil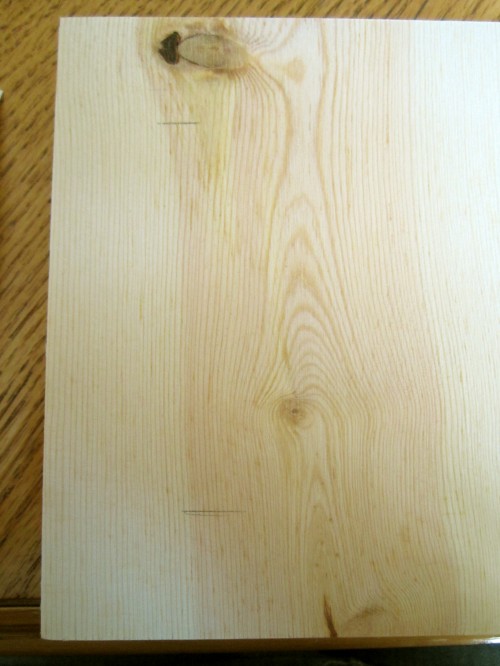 Step 3: Carefully adhere your vinyl on the block centered in the middle and erase any pencil marks that may be showing.
P.S. I put letters on both sides of my blocks so I could get more use and variety out of them!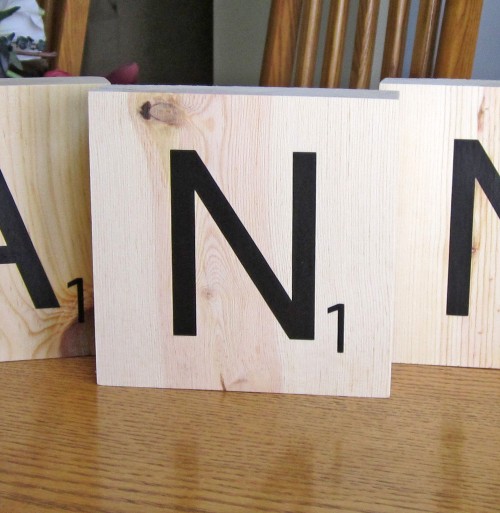 Step 4: Now here is a fun little trick that I love to do with vinyl as well, making them into stencils, if you want to add a little color and variety. Instead of using the actual heart cut out from your vinyl, I peeled that out and saved the outer scraps. Center the heart on your block, then paint over it.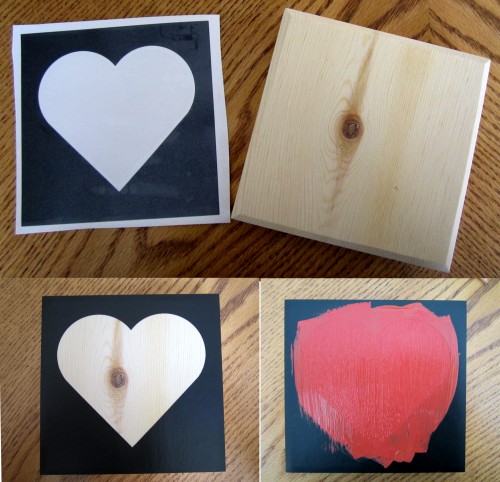 Let dry a little and peel off your vinyl, Awww!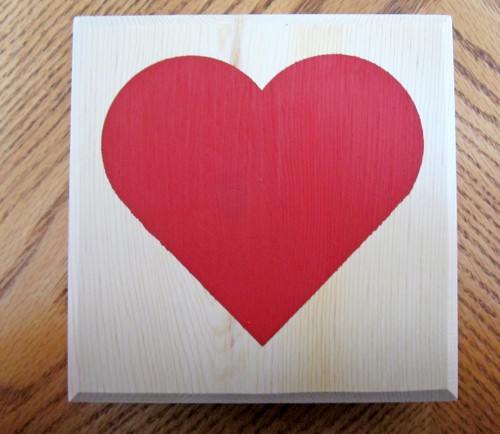 Step 5: Now take them all outside and give them a couple coats of the clear spray paint to seal and give that glossy finish.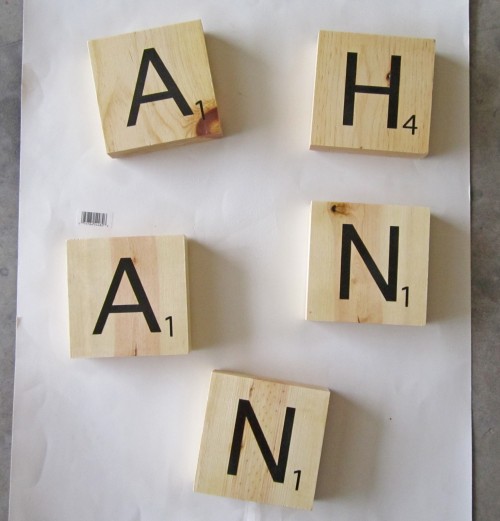 Let them dry and viola! You know have a fun new and simple decoration 🙂
I spelled out our family last name, if you have a longer name – bonus points!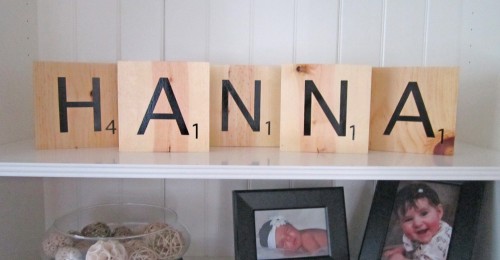 Flip them over to have another decor option.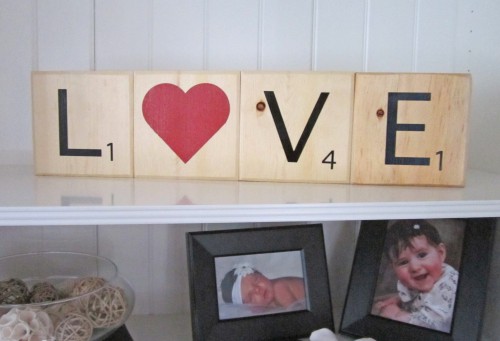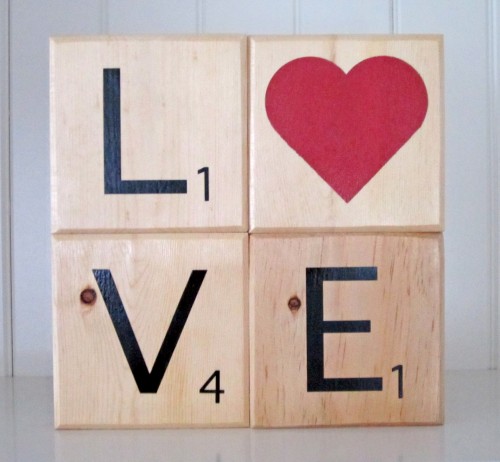 Thanks for checking out our fun little tutorial and I hope it inspires you to create something new!
If you're looking for projects to add to your home- check out these 20 DIY Farmhouse Projects.