Fresh and Beautiful Spring Wreaths 2022
This post may contain affiliate links. Please read our disclosure policy.
Who else is sooo happy we're talking all things spring?! I know I am and especially spring decor and more specifically, spring wreaths for the front door.
There's something about a gorgeous spring wreath dressing up your front door that is just so exciting! I love all of the color options and styles out there and picking different ones each year (and each season).
This year I'm all about lots of bright colors and I rounded up some really beautiful spring wreaths for you guys to shop. Whether you are looking for something simple and green or something bold and bright I think you'll find the perfect wreath for your front door here!
Just scroll down to see all of the most beautiful spring wreaths this season!
This post contains some affiliate links for your convenience. Click here to read my full disclosure policy.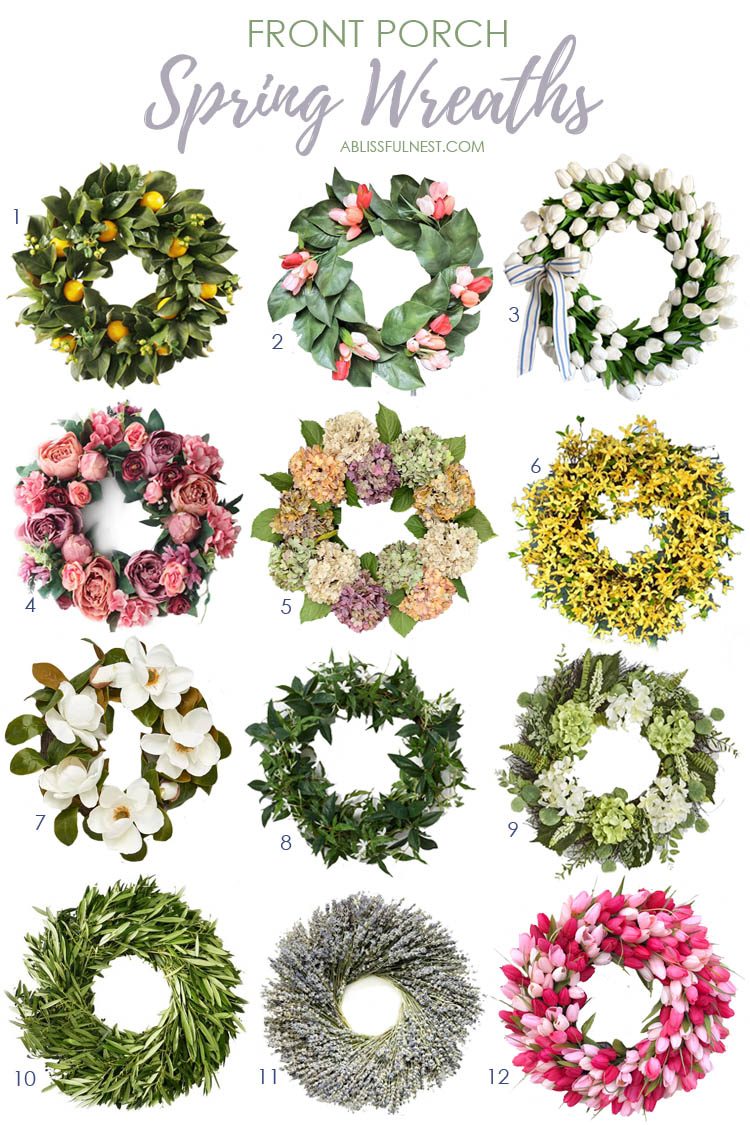 1 | 2 | 3 | 4 | 5 | 6 | 7 | 8 | 9 | 10 | 11 | 12
Beautiful Front Porch Spring Wreaths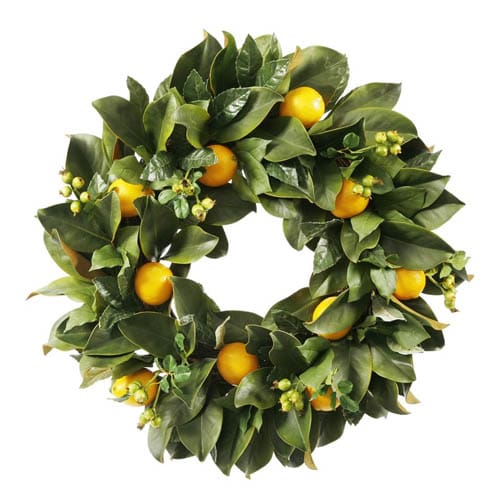 1. Faux Magnolia and Lemon Wreath: isn't there just something so springy and fun about lemons?! I love the bold color it adds and how gorgeous this would look on any colored front door this spring!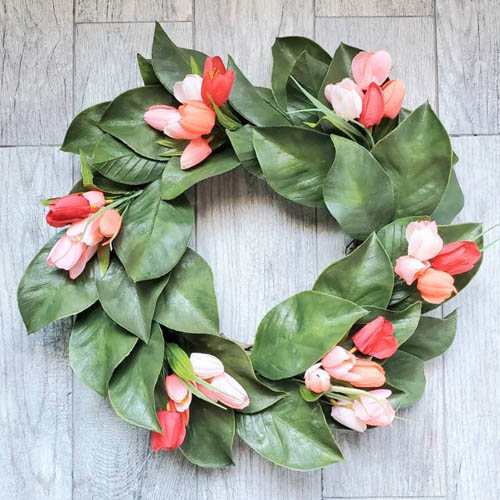 2. Tulip and Magnolia Leaf Wreath: this magnolia and tulip combo is sooo beautiful. I love that it's something different and the mix of green and shades of pink and peach!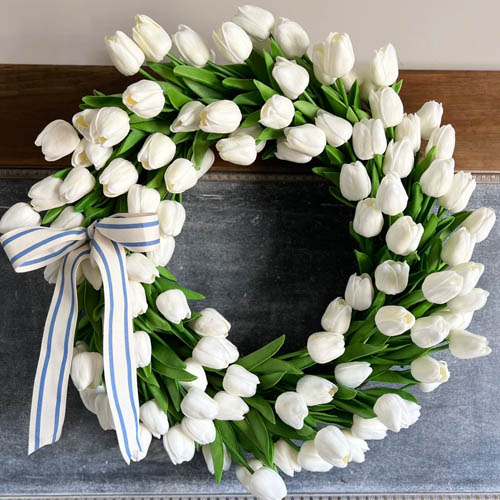 3. White Tulip Wreath: this might be my favorite spring wreath ever! It's stunning and I love the addition of the pretty bow. It's stunning for spring and beyond!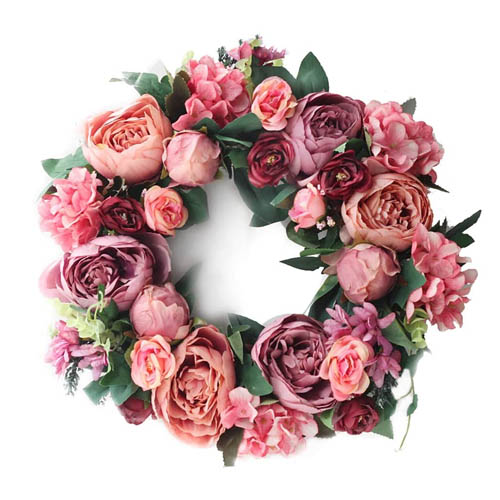 4. Pink Peony Wreath: if you're into pinks, this peony wreath is for you! I love the various shades of pink peonies used in this springy wreath and best part is it's under $40!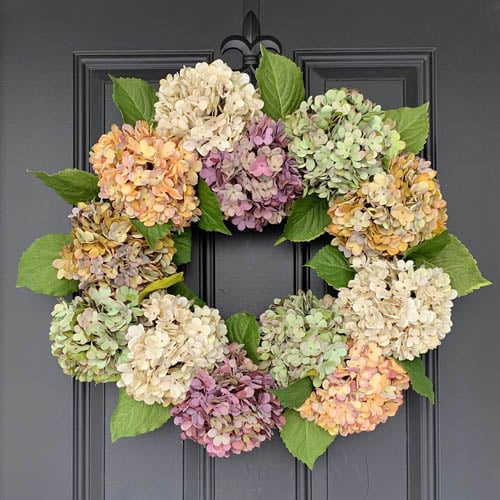 5. Spring Multi Colored Hydrangea Wreath: I love the bold colors in this wreath and of course, you can never go wrong with beautiful hydrangeas!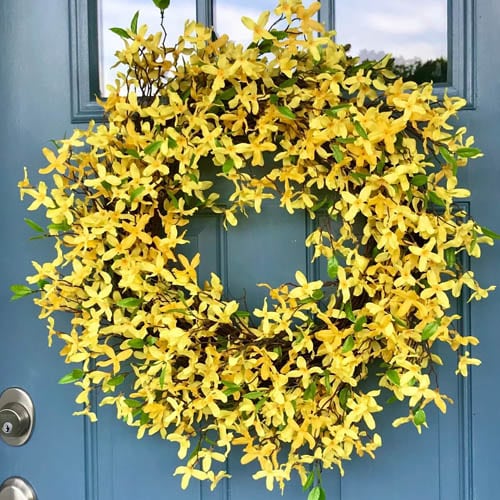 6. Yellow Floral Spring Wreath: for something super bold this spring, this yellow floral wreath is perfect! I think it'd be SO pretty on a navy door too.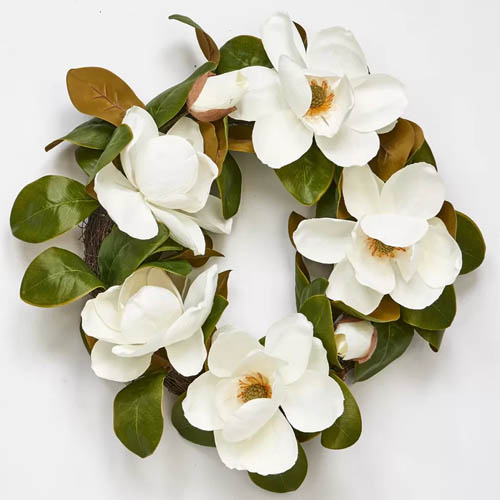 7. White Magnolia Wreath: another super pretty, simplistic wreath that still screams spring! This one is 22″ and under $90 – it'd be pretty for your front door or as indoor spring decor!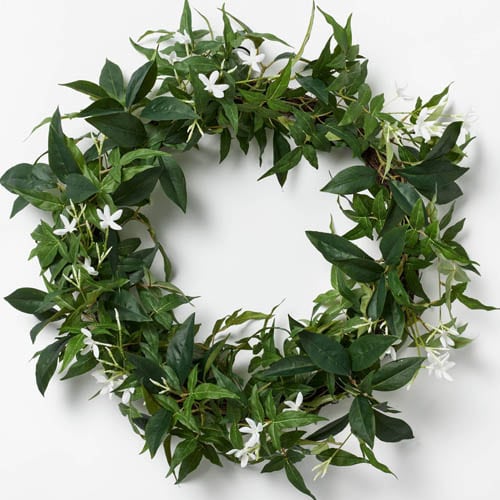 8. Green Jasmine Wreath: another super pretty greenery wreath – perfect for any door color and one that you can use for more than just the springtime! Best part is, it's under $40!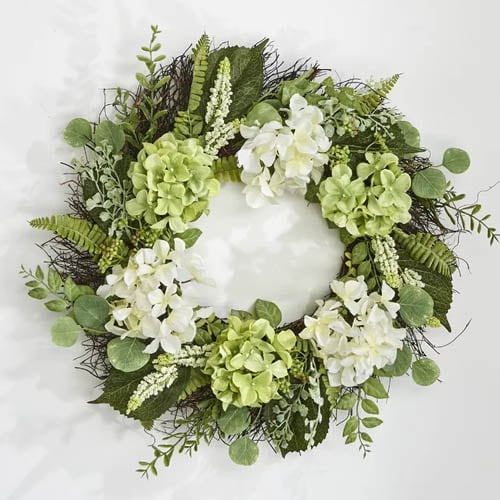 9. Green Hydrangea Wreath: I LOVE the different shades of green in this wreath! It's so perfect for spring and it's under $80.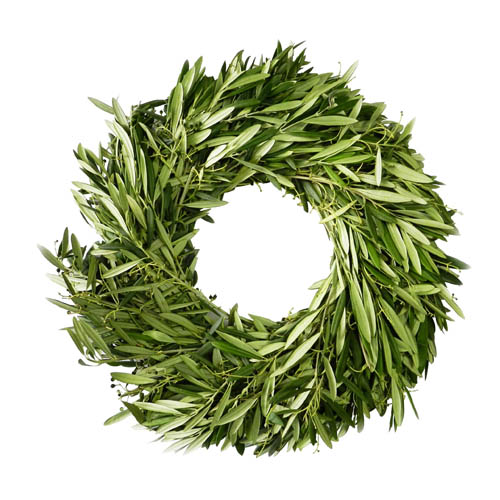 10. Fresh Olive Branch Wreath: this pretty wreath comes in both 16″ and 20″ and it's under $60! It has such a simple, chic look to it and if you're looking for something more classic and simplistic for your front door this wreath is perfect.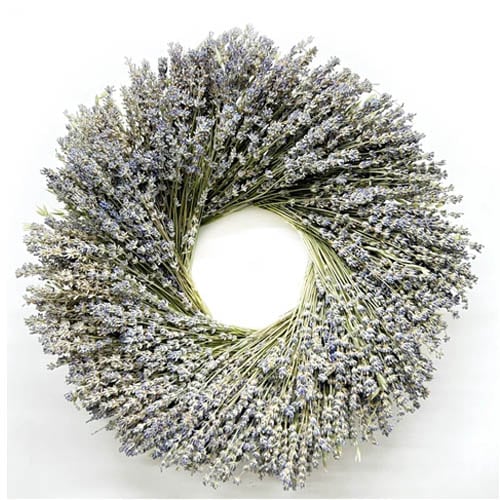 11. Dried Lavender Wreath: this one is gorgeous for spring – so muted but bold and under $80! It's $20 and would look gorgeous on a dark or light colored front door.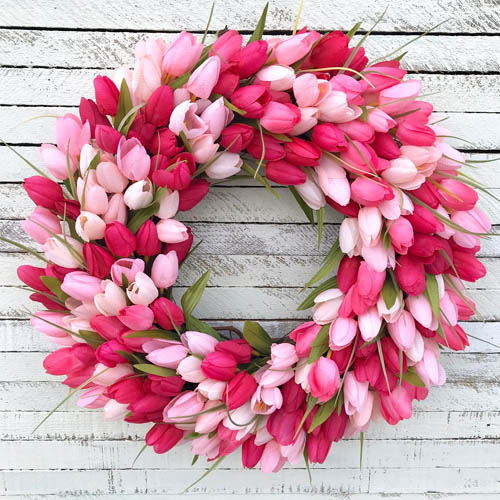 12. Pink Tulip Wreath: if you're looking for something super springy but with a pop of color, this pink tulip wreath is perfect! It's so beautiful and I love that there's so many shades of pink mixed in.
We hope all of these beautiful front door wreaths help you find the perfect one to add to your spring decor this year!
Follow along to get more of my tips on home decor, DIY, and lifestyle on the following: