Halloween Home Tour With Jenny Collier
Halloween is right around the corner and I am still not overlooking all the pretty decorations. I personally love mantel decor the best and love the simplicity in tone-on-tone colors. Jenny and I met on Instagram and I think she has fabulous style. It is clean and modern yet has a little rustic feel to it. I like that she likes to glam it up here and there without going too over the top. Jenny is a photographer and really knows how to create amazing vignettes. Please read on for more tips and hints on how Jenny decorated this beautiful space.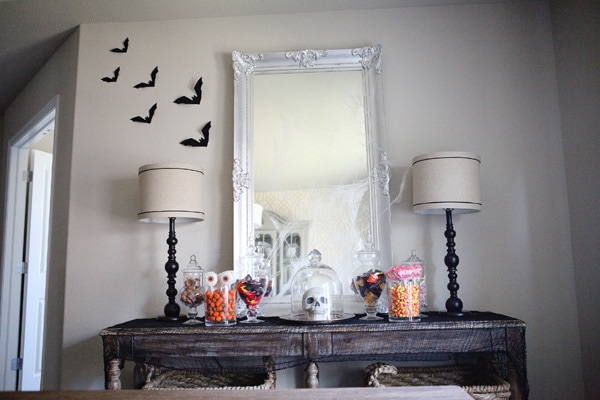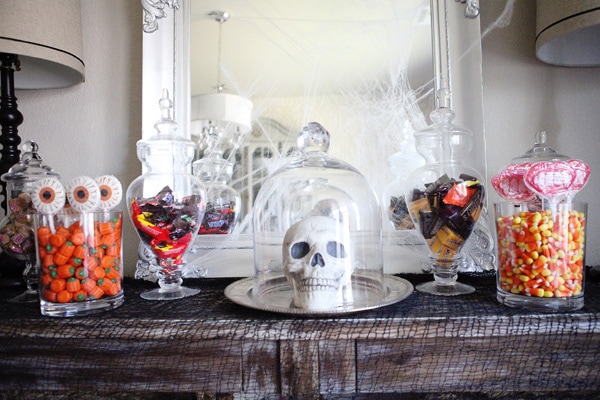 My design aesthetic I would say is old mixed with new.  A little rustic and a little glam.  I love neutrals and you'll find it rare to find any bit of color in my home.  I also really love typography.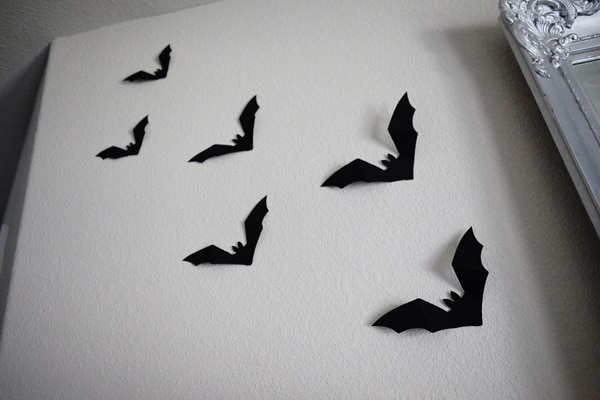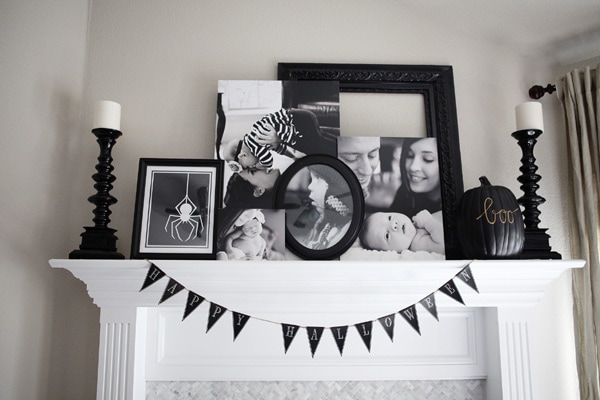 I love to decorate for holidays to make them really special for my family.  We do a lot of holiday-related activities and love to celebrate.  Most of the items I had from years past:  a glitter pumpkin picked up last year at Target, a DIY $4.00 Chalkboard Pumpkin, and then I simply picked up a gold Sharpie to write "Boo" on an old black faux pumpkin that I had.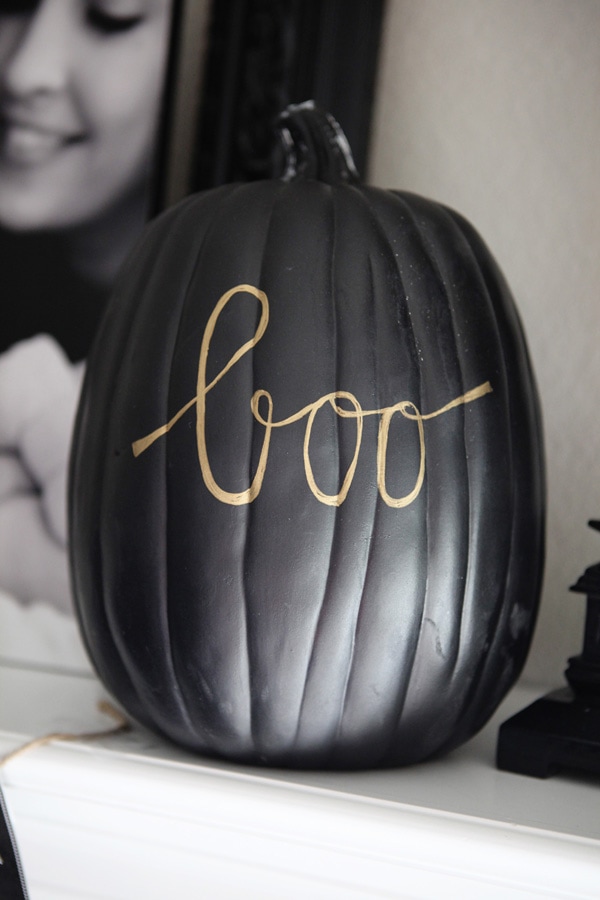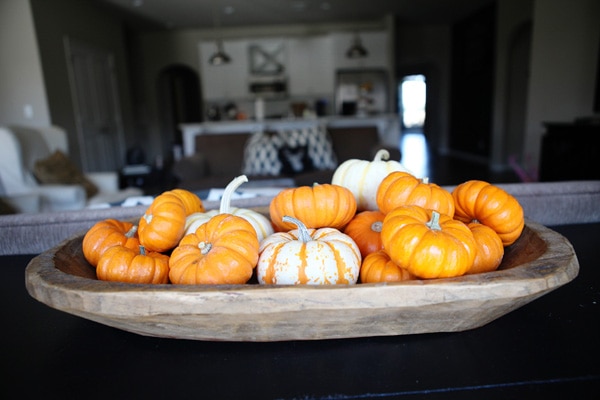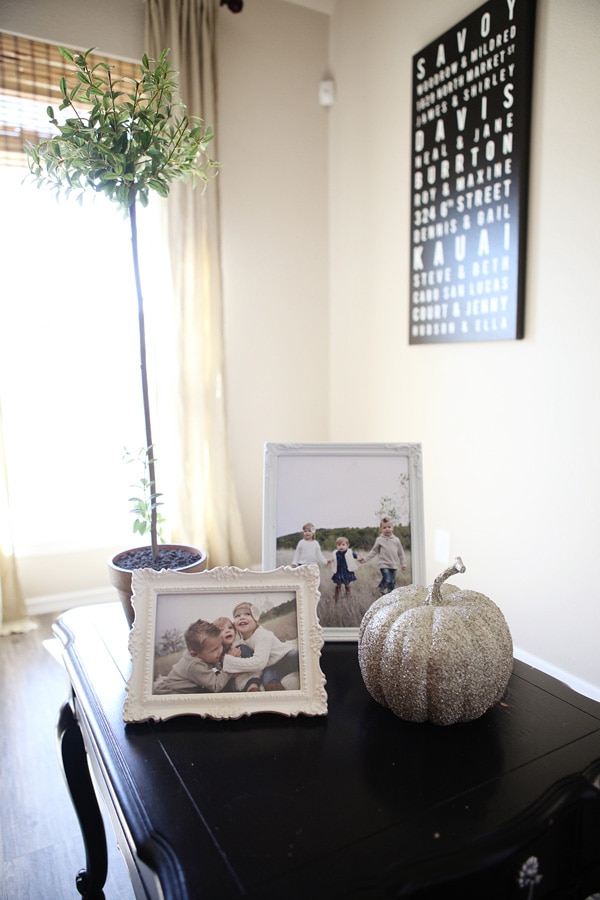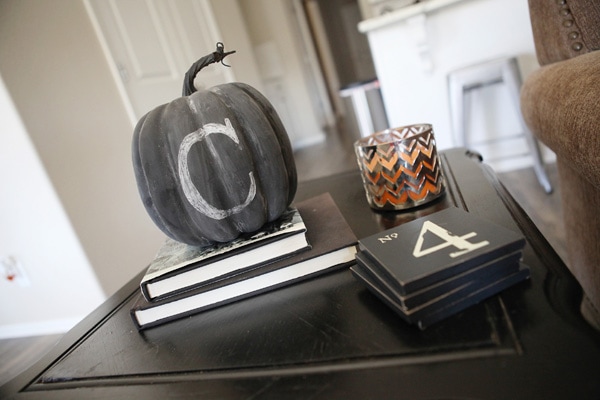 We built a new home this year and one of my must-haves was a chalkboard wall.  I love to dress it up for each holiday and simply used my projector to draw a print I had purchased from Modern Moments Design.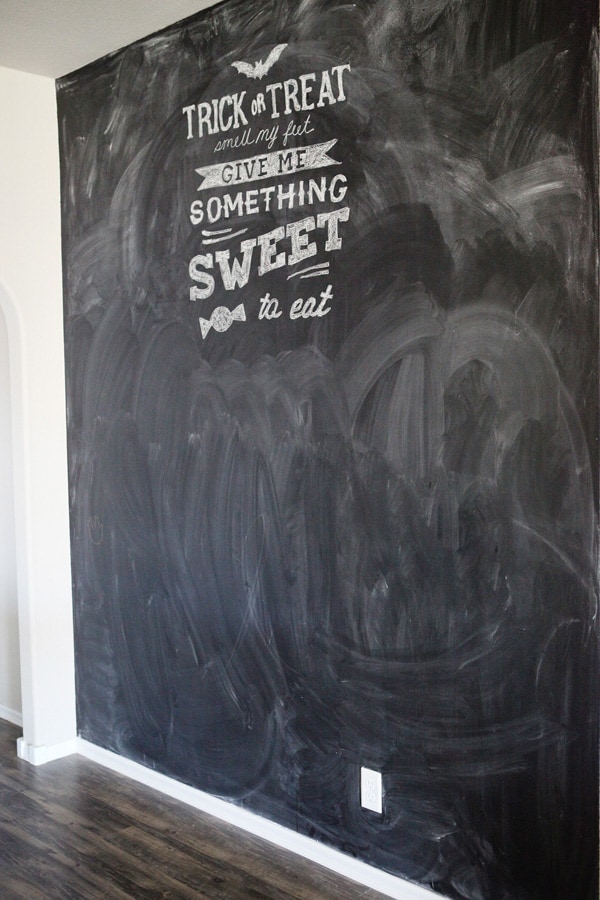 To visit more of Jenny's home and her gorgeous photography.
For more Halloween decorating ideas visit our Pinterest Board!